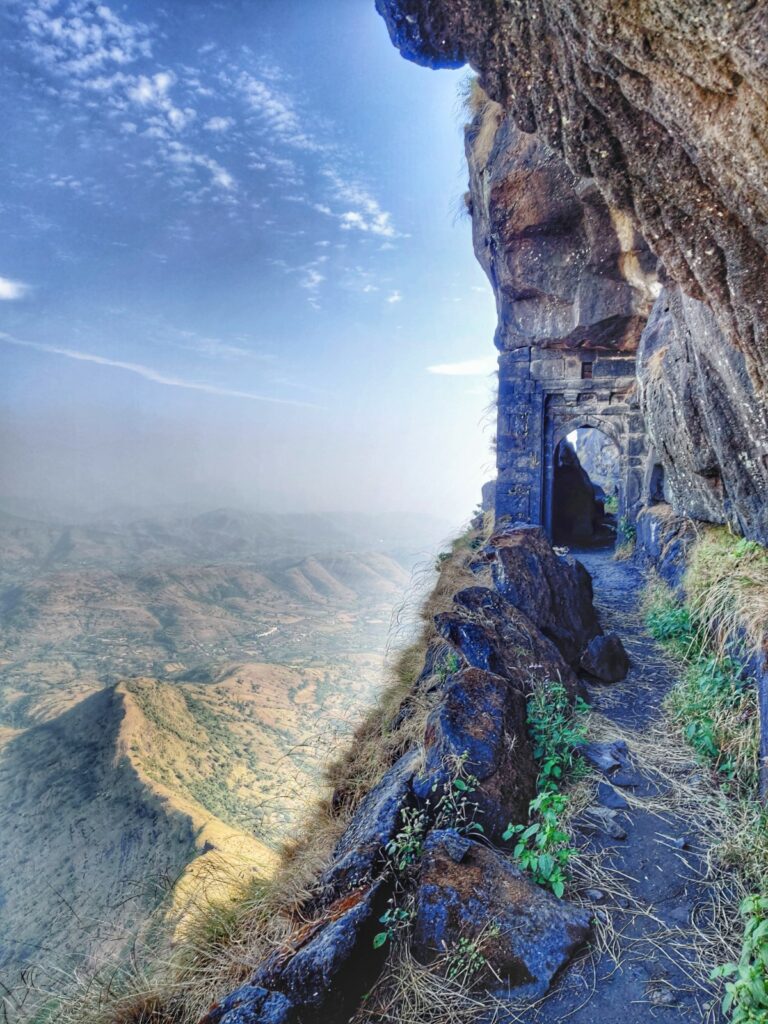 Historical Forts
The Sahyadri range in Maharashtra has a large number of historical forts. Many of these strategic fortifications are built on top of peaks which make beautiful hiking destinations offering mesmerizing views on the surrounding landscape. More than 300 forts have been mapped in Open Street Maps across the state. Hikers from Mumbai, Pune, Nasik and other places in Maharastra travel to the base of many forts and hike up as a one day outing.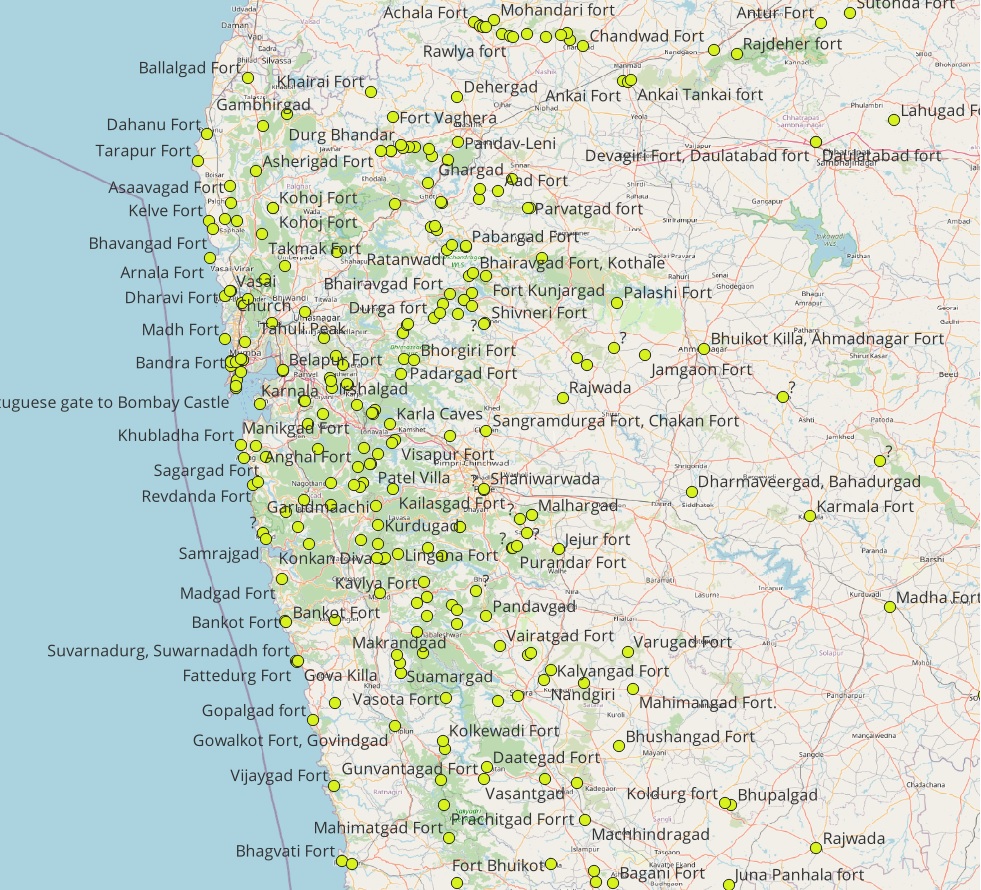 Hiking Routes
A large network of trails connecting individual forts, mountain peaks and vast reservoirs have been GPS recorded and accurately mapped in Waymarked Hiking Trails. Individual forts make beautiful day hikes while combining individual (regional, orange) sections into long continuous transverses (national, blue) makes mesmerizing multi-day expeditions across entire regions of the Sahyadri range.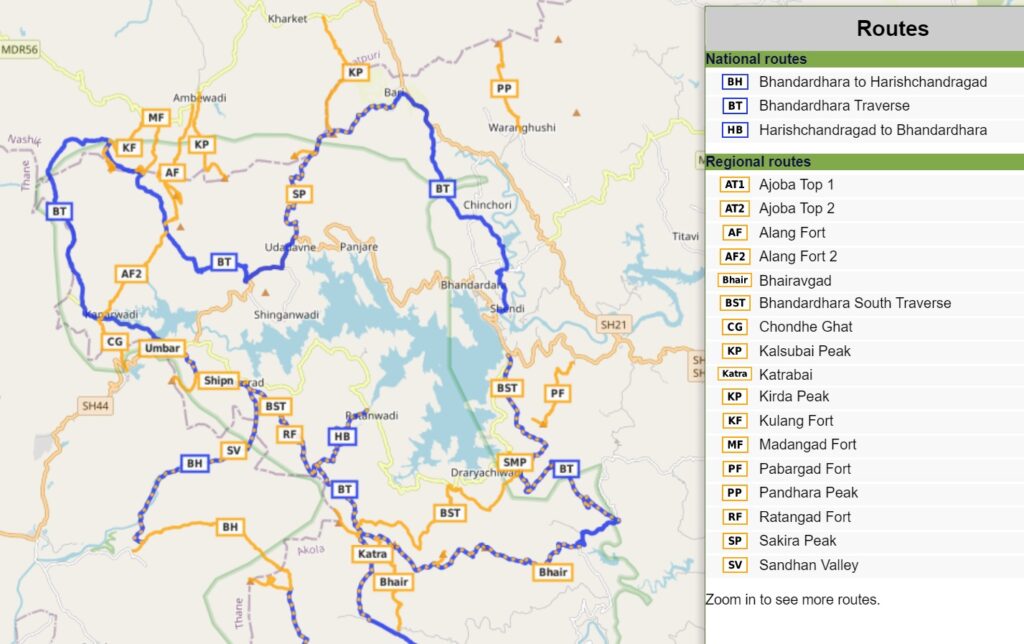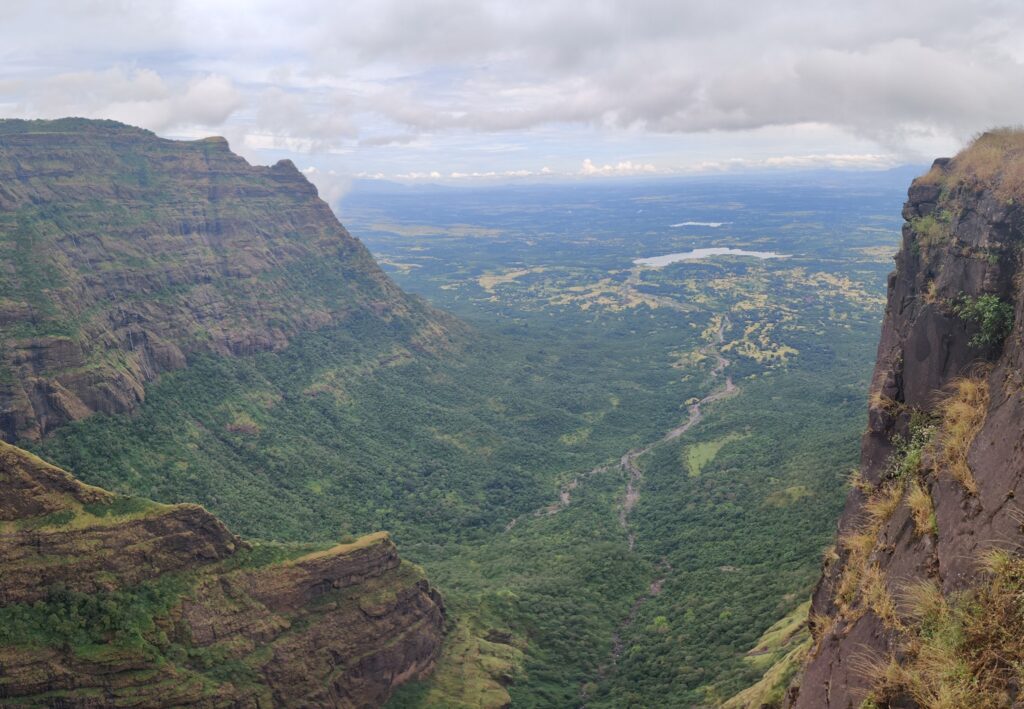 Traverses
Find below 10 beautiful long traverses across 1000km of trails connecting 150+ forts, peaks, ghats and lakes spanning the entire Sahyadri range. Total distance and elevation gain (climb) for each traverse is given below. Major benefit of multi-day long traverses is that one can cover many forts and peaks in a single journey with beautiful overnight camps avoiding significant onward/return travel overhead part of multiple one-day single fort visits. Click on each traverse below for a detailed write-up. Happy exploring!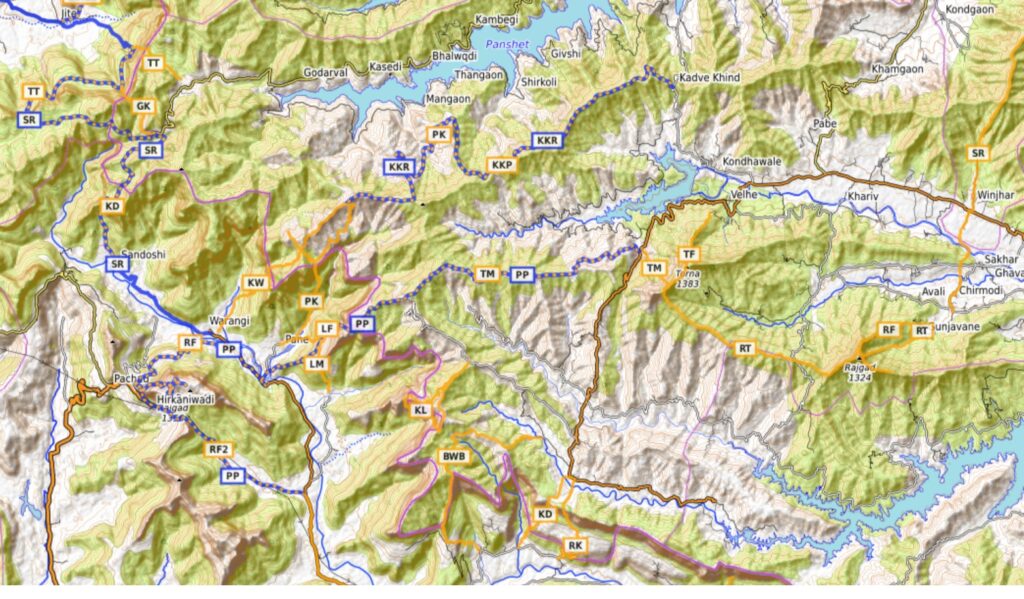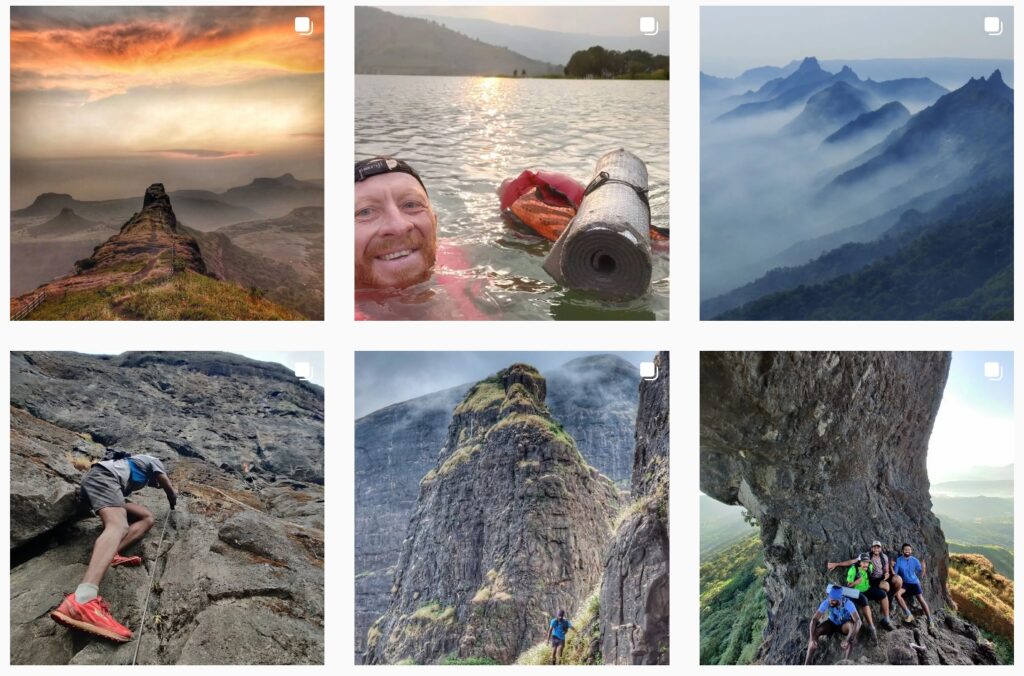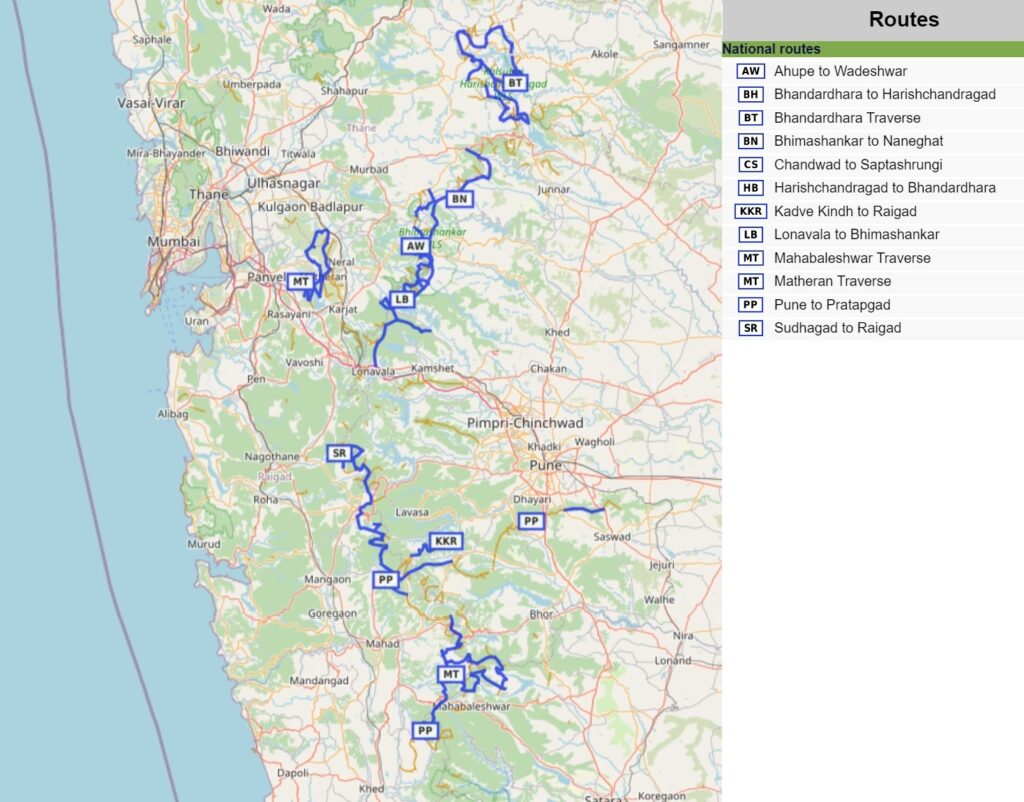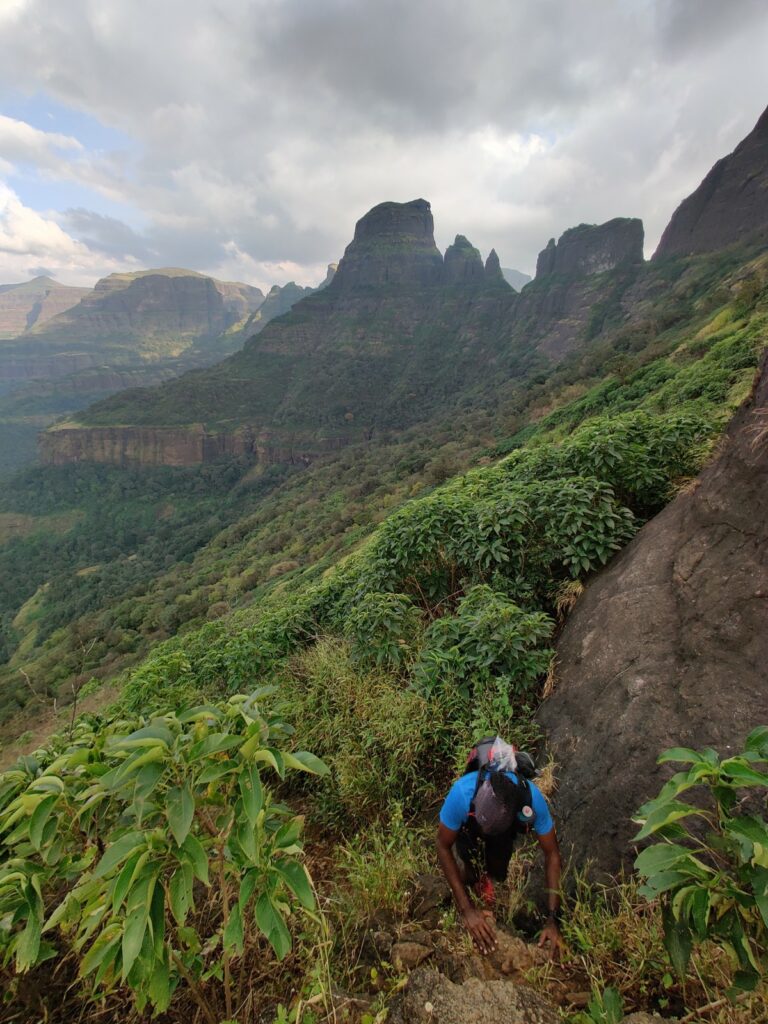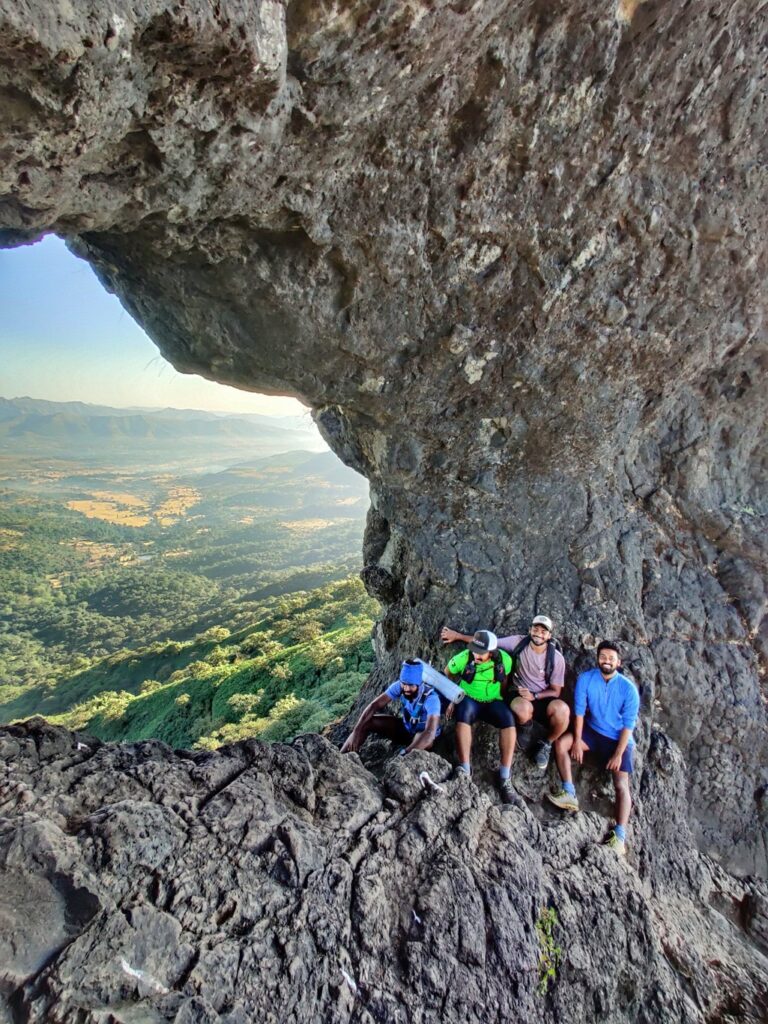 Navigation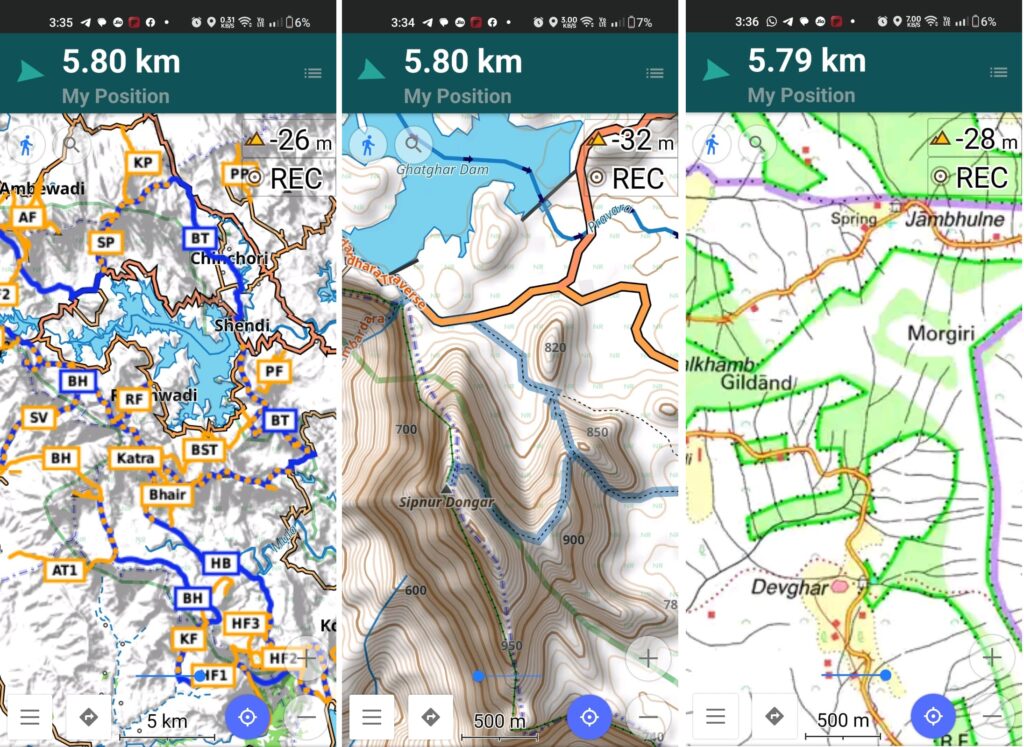 Above traverses can be easily navigated using most mobile mapping apps – most use Open Street Maps as base maps which include tens of thousands of kilometers of trails in Himalayas, Sahyadri, etc. OSM maps can be downloaded on the phone for offline exploration of the mountains without mobile network. Contours can be added to understand the topography of the terrain. My favorite app is OSMAnd.