The lack of accurate, detailed maps have always hampered independent hikers to explore the Himalayas. Initiated during the 2020 lockdown and with extensive volunteer efforts over 2 years the Indian Western Himalayas have been mapped in unprecedented detail in Open Street Maps. Tens of thousands of geographic features useful for the alpine explorer were mapped using legacy maps. Access detailed high resolution Himalayan maps, GPX files with thousands of kilometers of hiking routes and detailed offline maps for navigation through Patreon.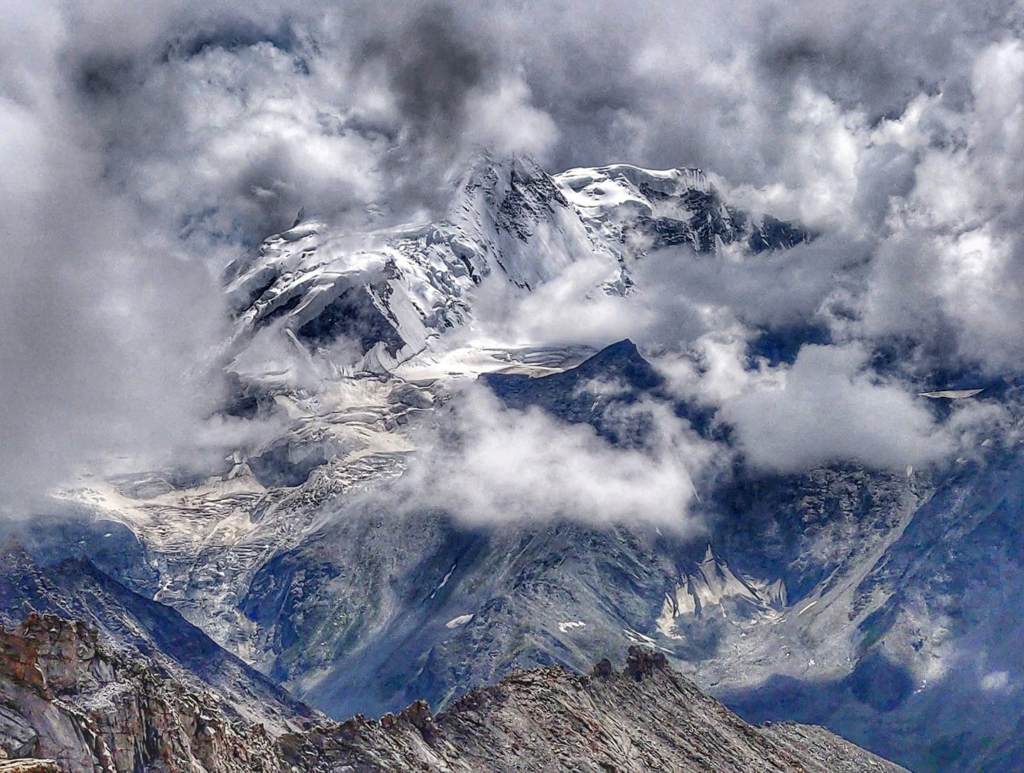 Menthosa peak indulged in the clouds as seen from the Pangi valley
14 thousand kms of major valleys (rivers)
34 thousand kms of minor valleys (streams)
40 thousand human settlements (villages, hamlets, dwellings)
2500 Mountain peaks
2000 Alpine lakes
1600 named passes
1200 unnamed passes
2500 Glaciers
500 GPS recorded hiking routes covering 12 thousand kms
26 thousand kms legacy paths (to be recorded)
37 thousand kms legacy trails (to be recorded)
GPX files for each Himalayan state for above features can be accessed through Patreon.com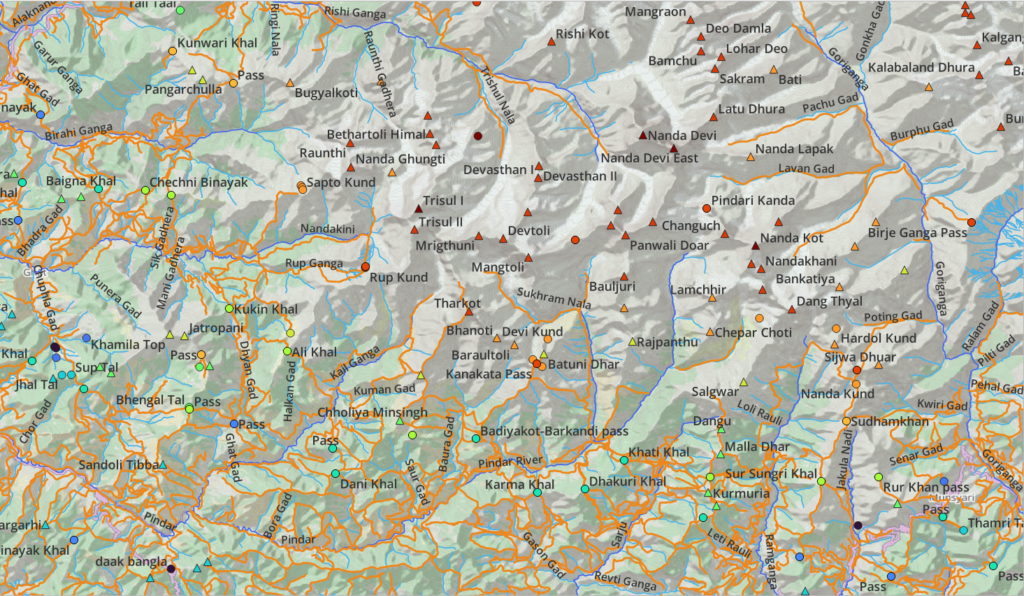 Features are accurately geo-referenced and maps can be downloaded offline and are thus perfect for off grid navigation. Add offline contours to this and you have the perfect set of tools to explore the Himalayas on your own. Being vector maps they can be viewed at any scale enabling planning of both long distance traverses as well as navigating the immediate surroundings.
Mapping Geography
The overall geography of the Himalayas is defined by snow and ice (glaciers) capped high ranges from where numerous streams flow down forming initially minor (streams) and eventually major (rivers) valleys along the way. Planning an alpine journey across the Himalayan topography usually involves a traverse across multiple valleys and high ranges (mountain passes).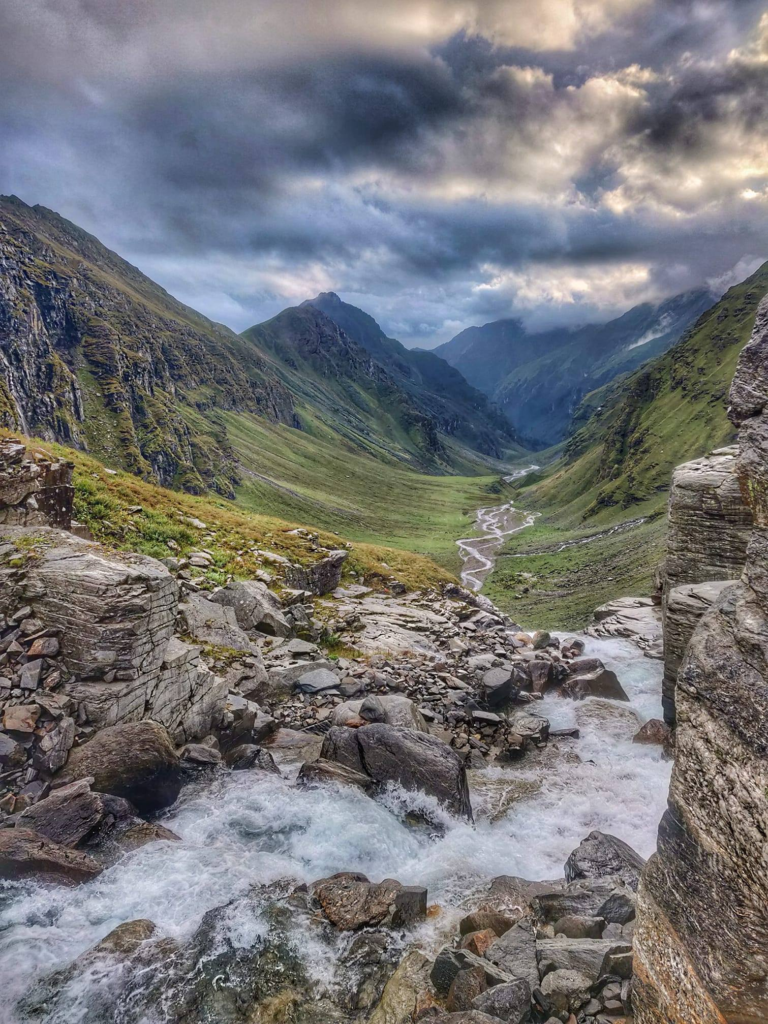 The Western Himalayas span an area of 2 lakhs km2 and encompasses a network of hundreds of rivers and thousands of streams. Mapping the trajectory of these and identifying (naming) these through legacy maps was a mammoth effort. Let's take a top down view to get a feel of its extent: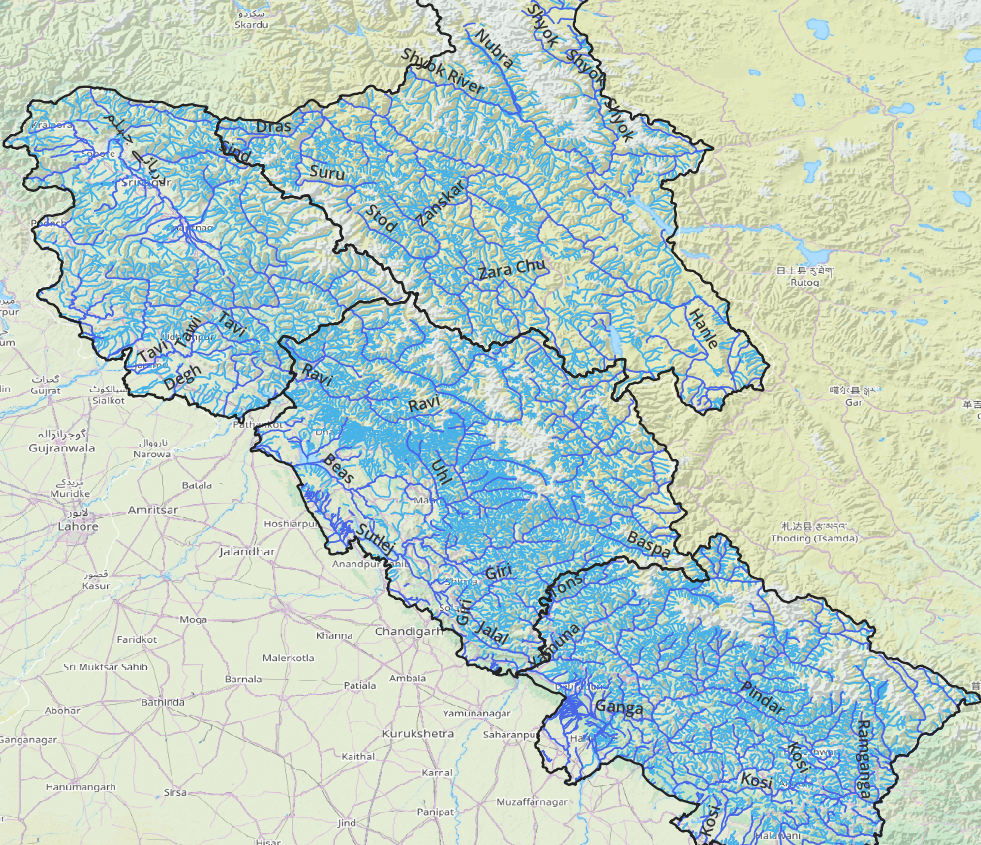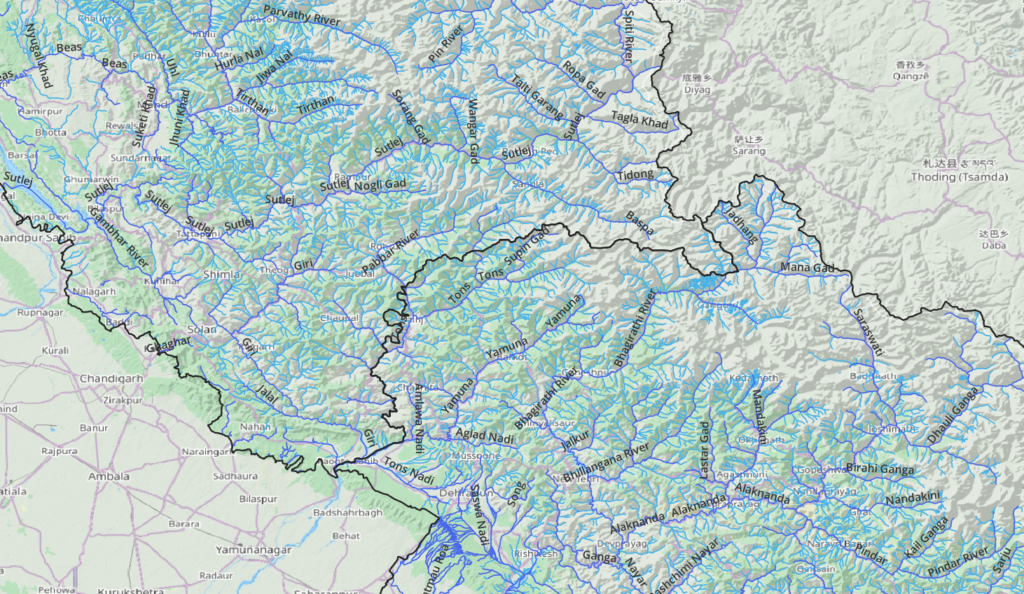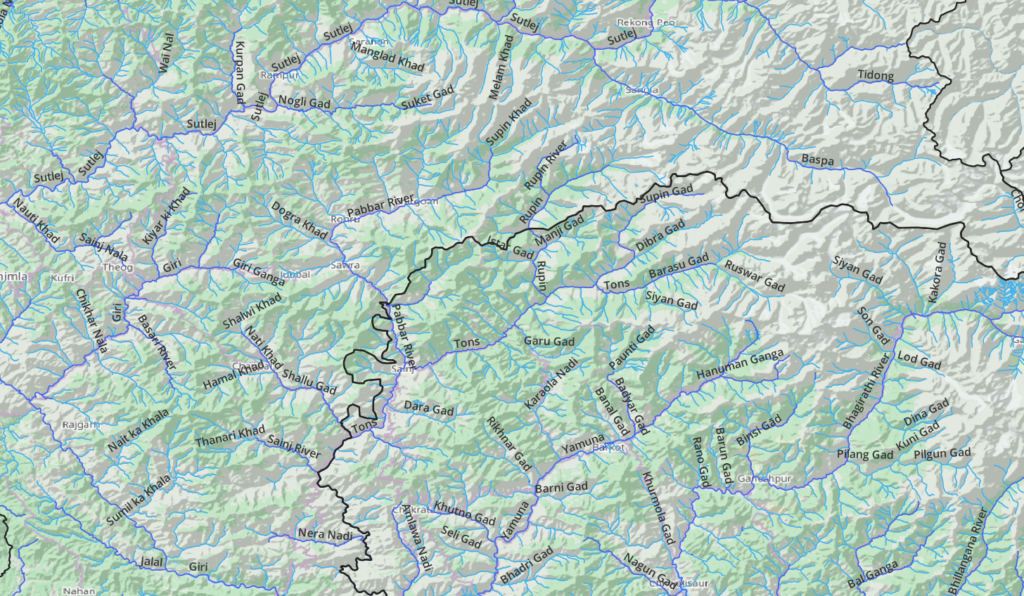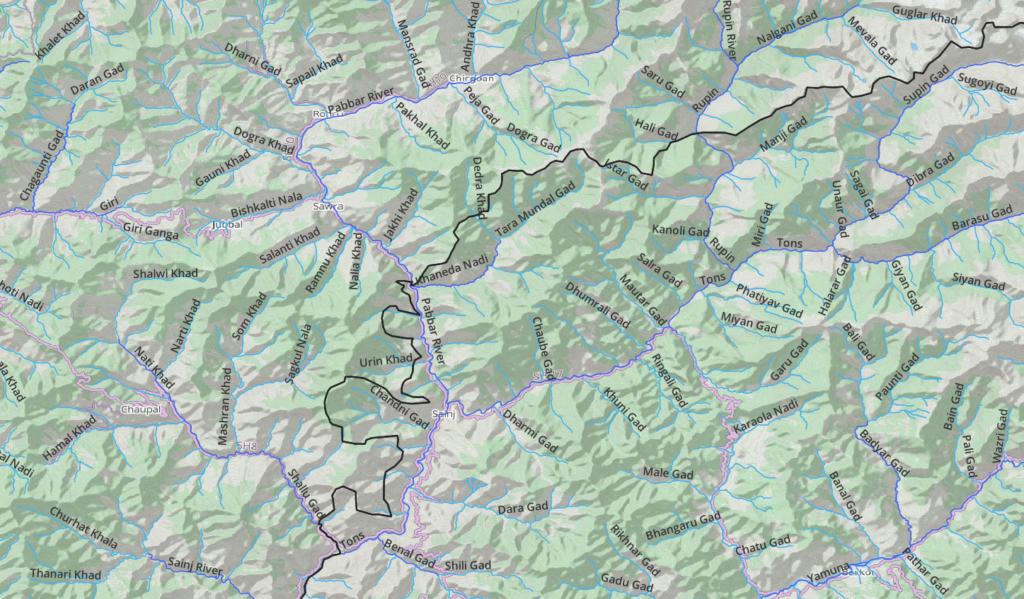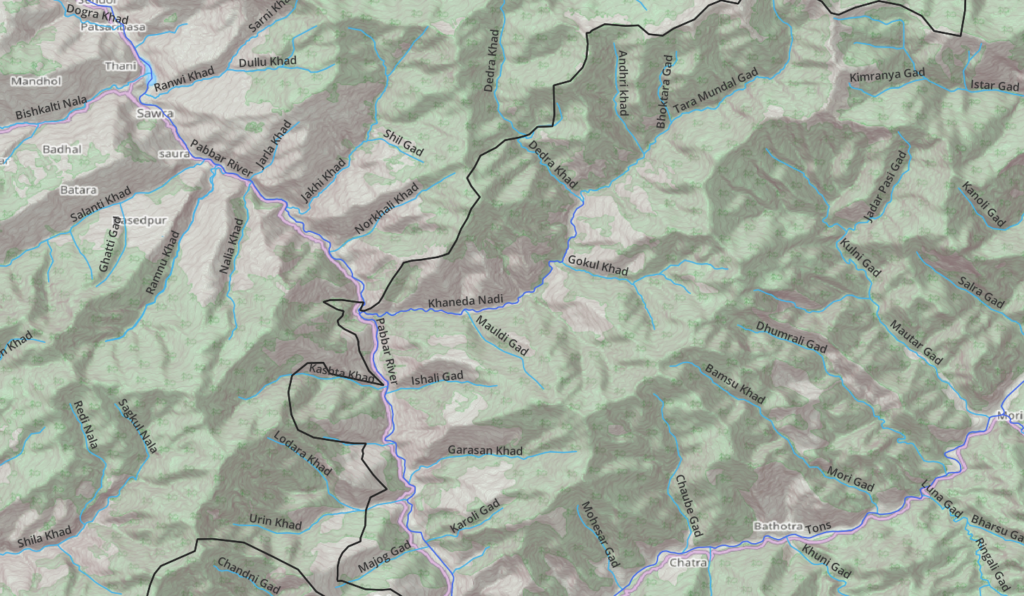 Understanding the topography and ability to refer to each valley / side-valley by its actual name enables the independent hiker to uniquely identify each section of his alpine journey while planning and blogging.
Mountain passes
Mountain passes are gateways across high ranges (ridgelines) connecting neighboring valleys. Originally created by nomadic herders to reach the high alpine meadows and shortcuts to neighboring valleys used by villagers. One gets treated to mesmerizing views from these high points on the surrounding snow covered high ranges and lush green valleys below. A network of paths and trails through these passes provide infinite possibilities for the independent hiker to explore.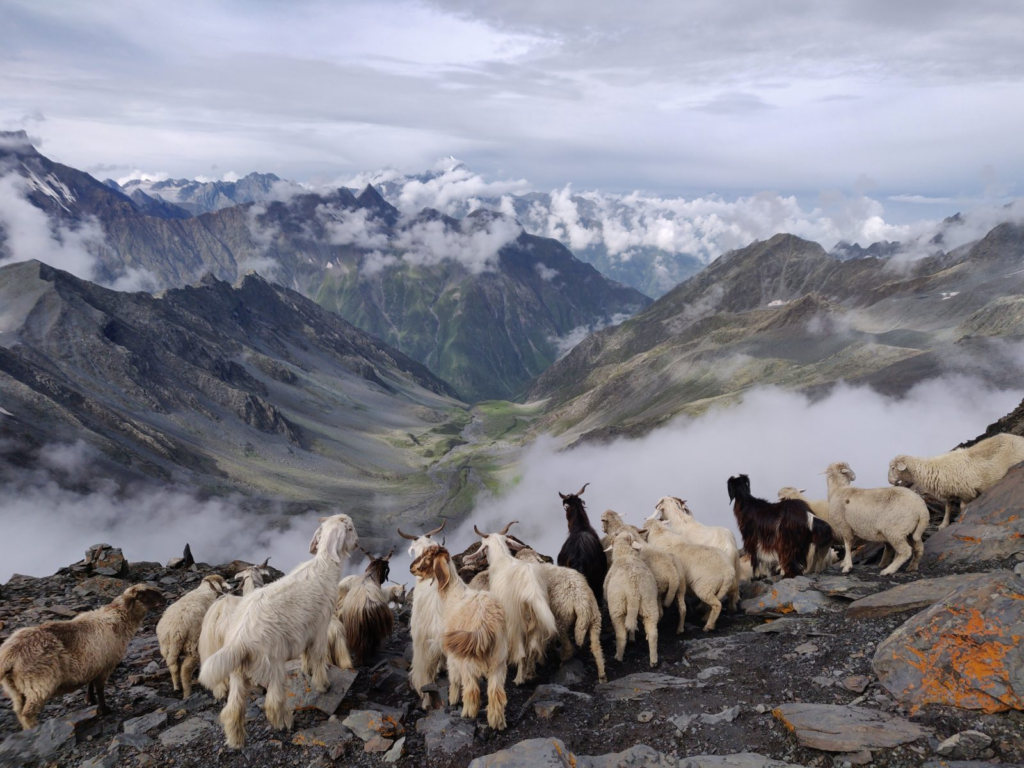 Legend for maps below:
Dots – mountain passes – 2700
Pink – paths – 26 thousand kms
Orange – trails – 37 thousand kms
This is more than anyone can ever hike in an entire lifetime.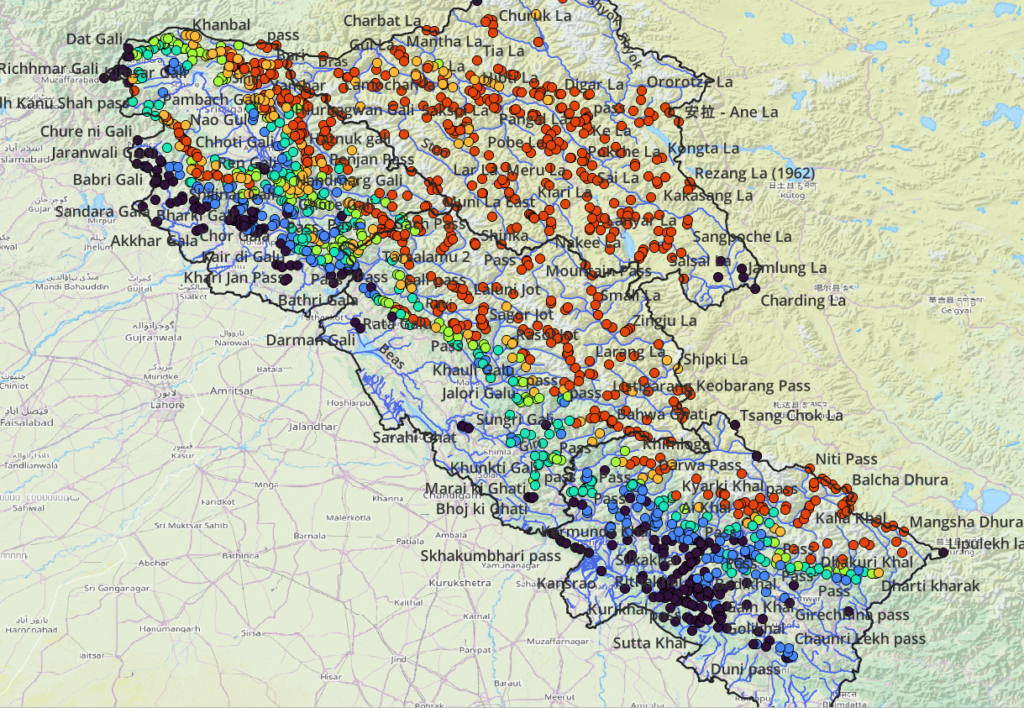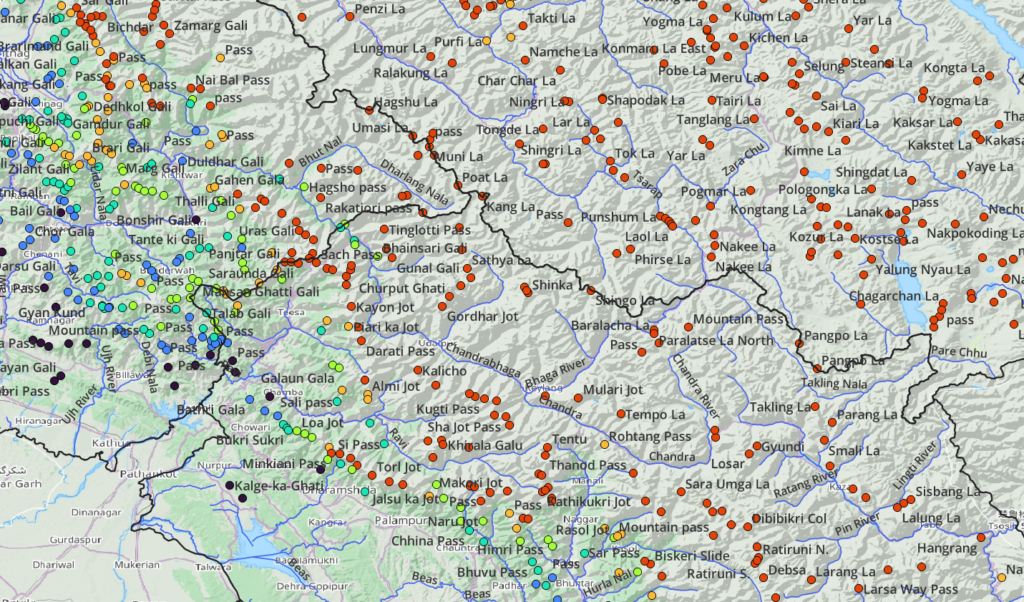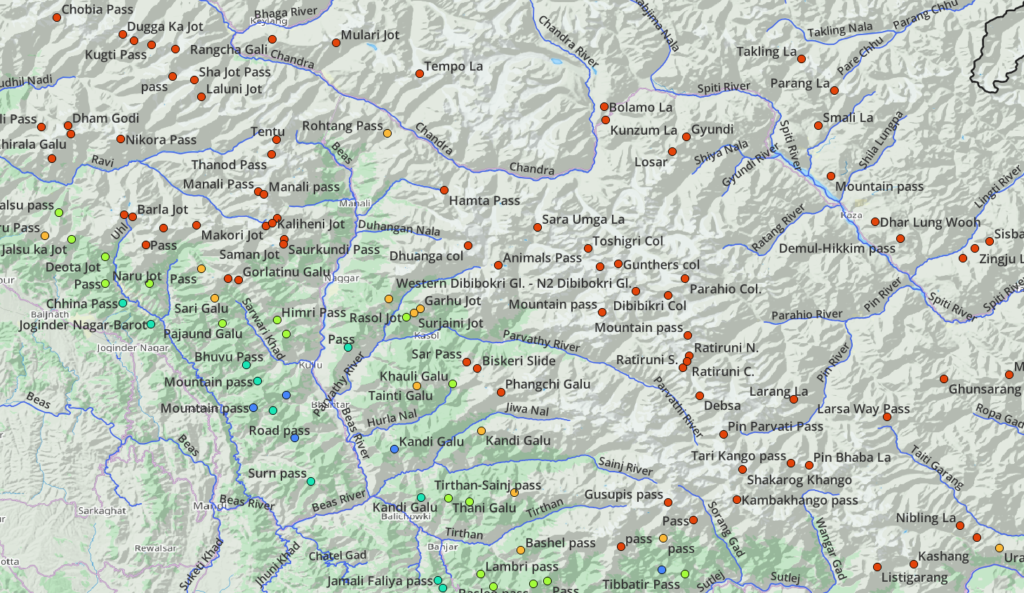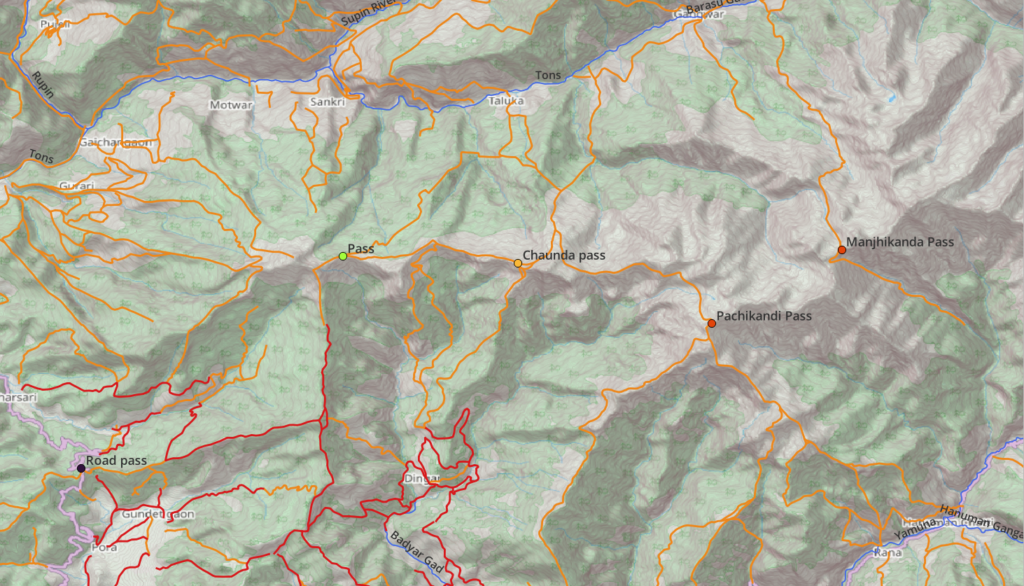 Hiking Routes
As of now 500+ hiking routes spanning 12 thousand kms across the entire breadth of the Western Himalayas have been GPS recorded and accurately mapped in Open Street Maps for anyone to hike. The more adventurous hikers can additionally explore the 63 thousand kms of yet unmapped trails digitized from legacy maps. Once explored trails can be GPS recorded and accurately added to OSM for the benefit of the outdoor community.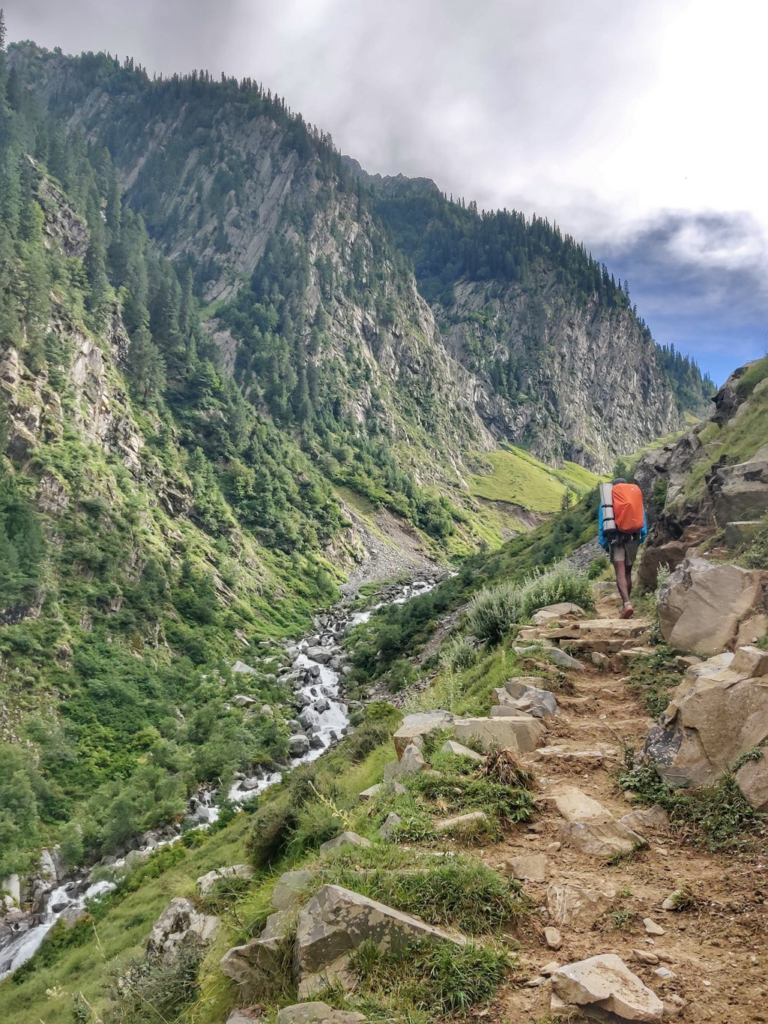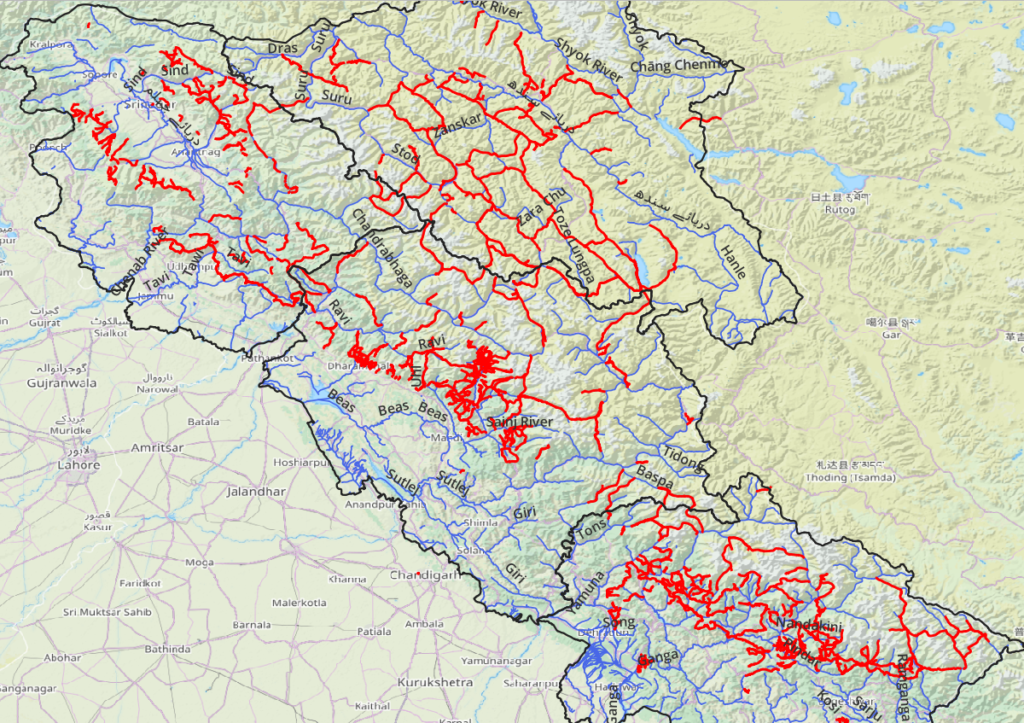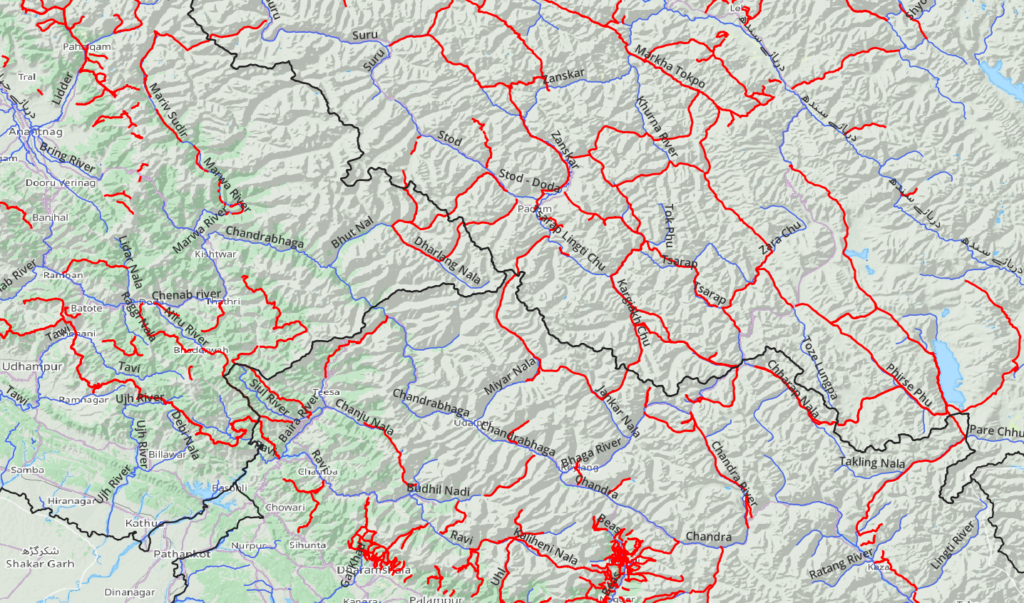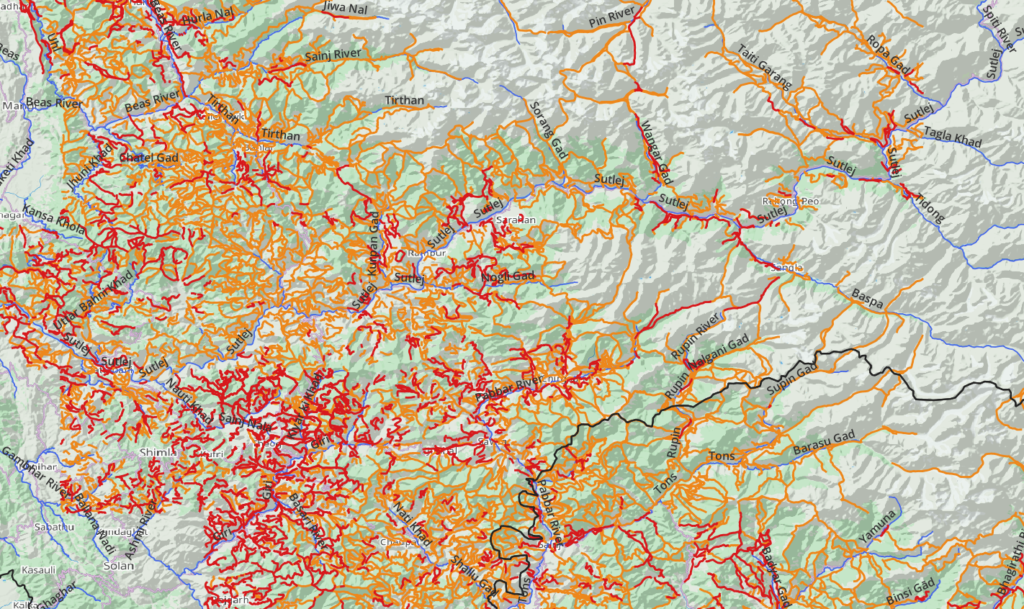 Waymarked Hiking Trails provides a comprehensive overview of OSM hiking routes in the Kullu region.. Elevation profile and route stats of the Pin Parvati pass connecting Kullu and Spiti districts
Settlements
Equally important for the independent hiker are human settlements which provide pit stops for both food supply and night halt. Some 40 thousand villages, hamlets and isolated dwellings have been geo-mapped, useful for planning one's alpine journey and optimizing food ration to be carried along. Both permanent settlements in valleys as well as seasonal dwellings at higher altitudes inhabited during summer by semi-nomadic tribes. Additionally during summers the alpine meadows are full with nomadic life: shepherds and bakarwals grazing their herds. Hospitality is never far away.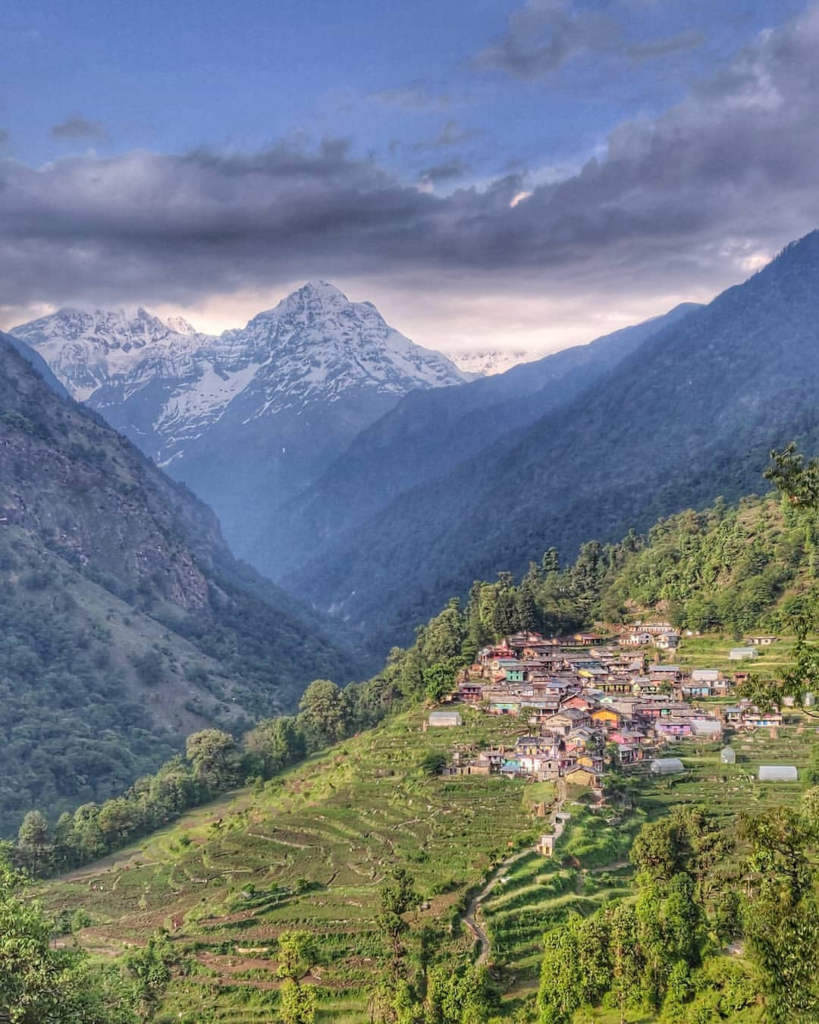 With 40 thousand settlements spread across and fast hiking lightweight many traverses can be managed without carrying significant food supplies:
6000 villages (red)
27000 hamlets (yellow)
9000 isolated dwellings (green)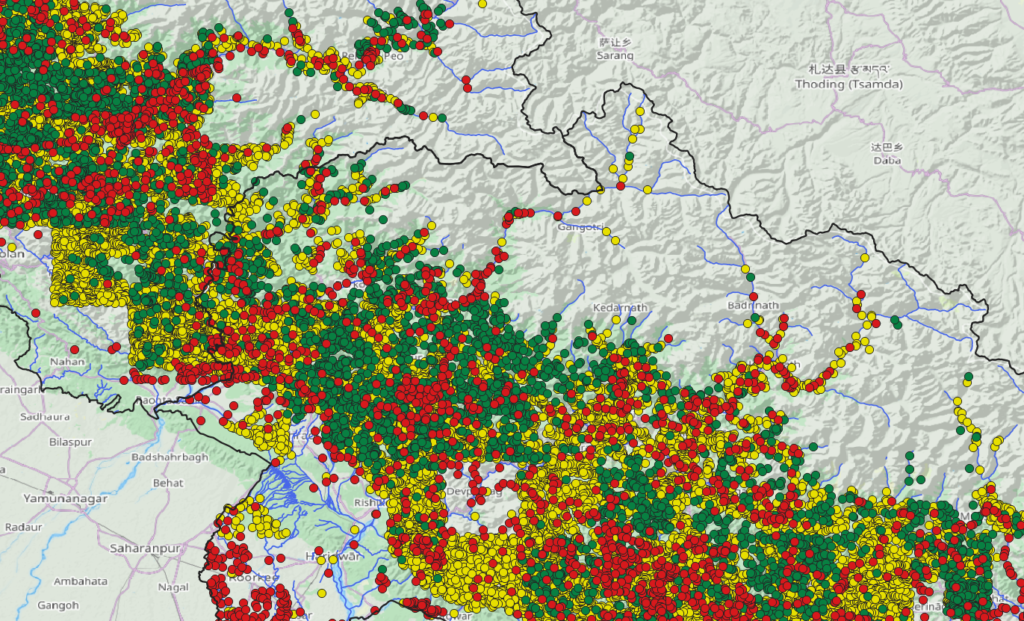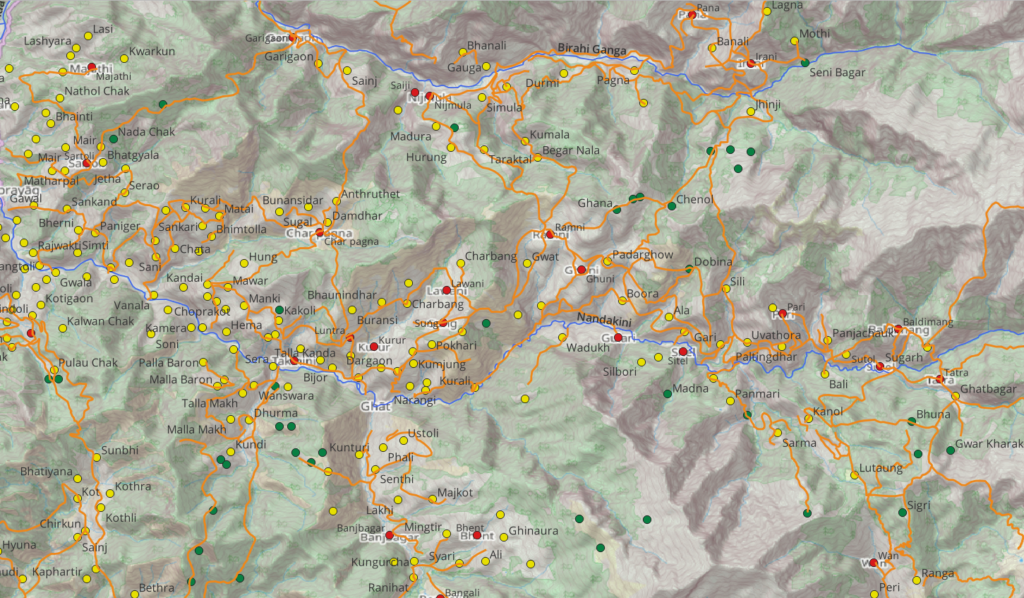 Alpine lakes
At the higher altitudes in the Himalayas one can find many beautiful alpine lakes. Many are frozen during winter while revealing their true color and beauty during summers. Many lakes are considered holy by the locals and the target of an annual pilgrimage. There are more than 2000 high altitude lakes in the Western Himalayas which make beautiful destinations for the alpine hiker, well connected by paths and trails.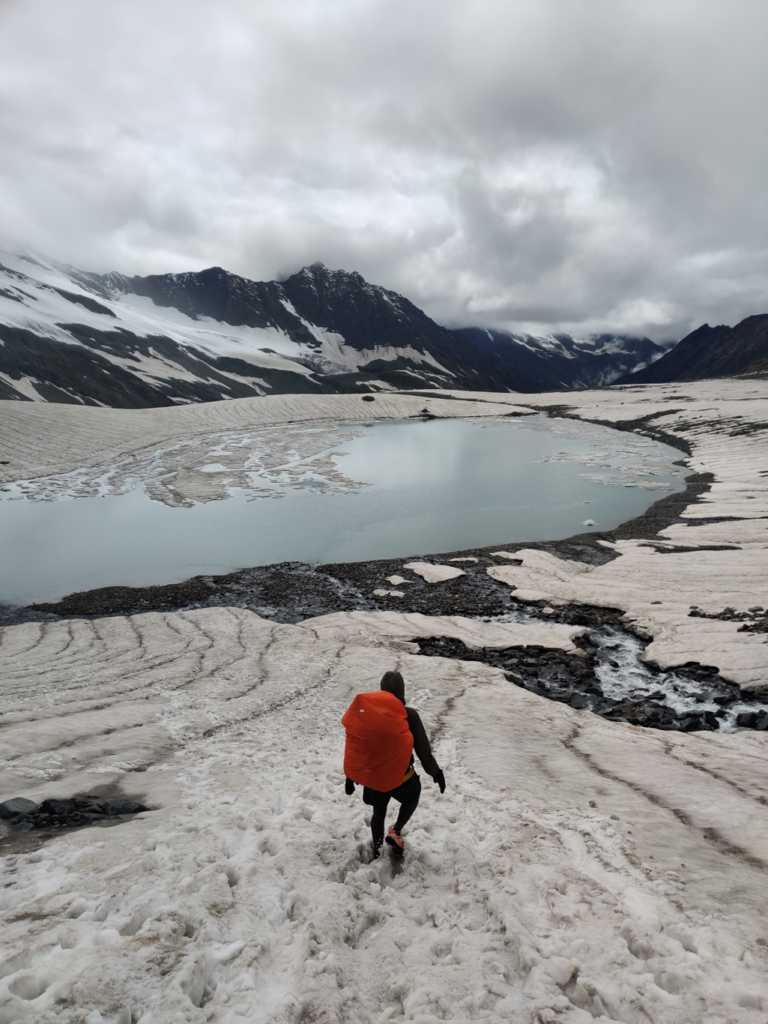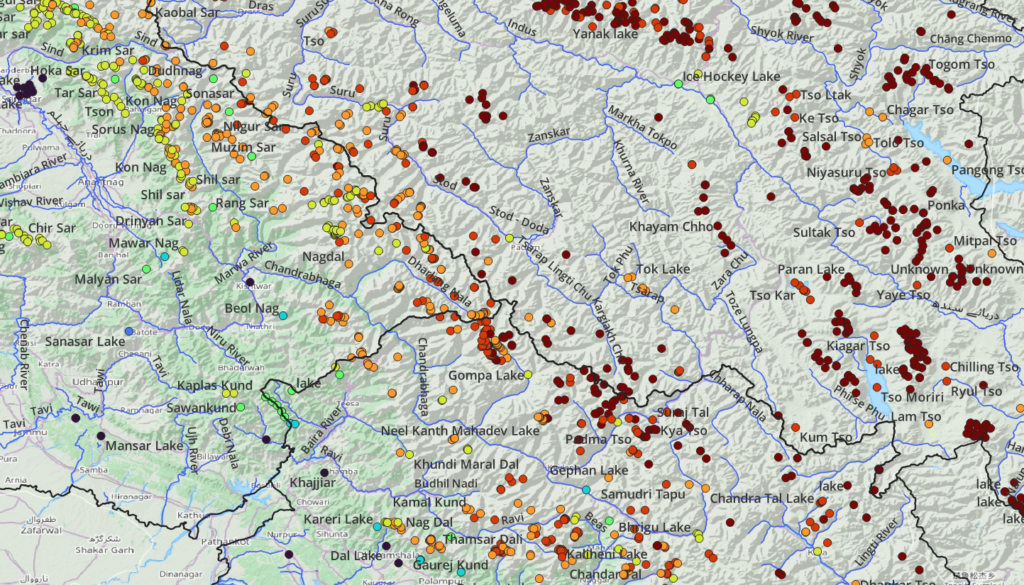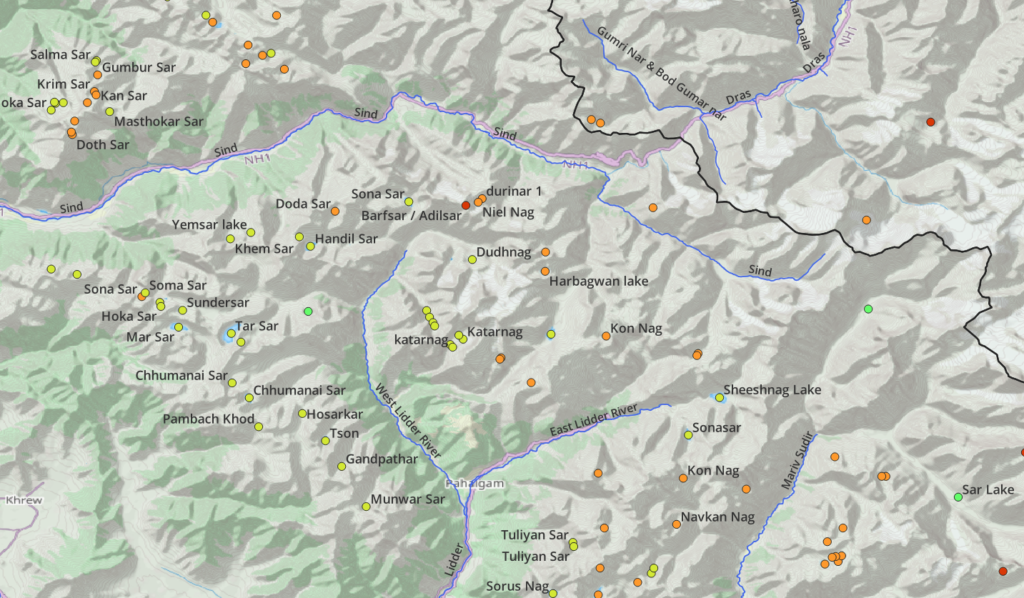 Mountain Peaks
Adobe of the Gods, the high towering snow covered summits visible from far away have always enthralled humankind. Many are named and considered sacred. 2500 peaks spanning the Western Himalayas are geo-mapped and named in OSM.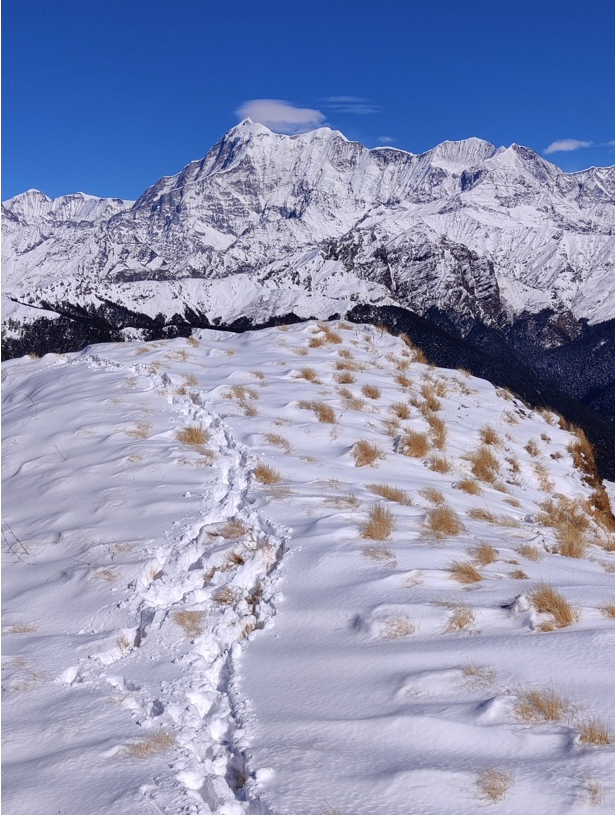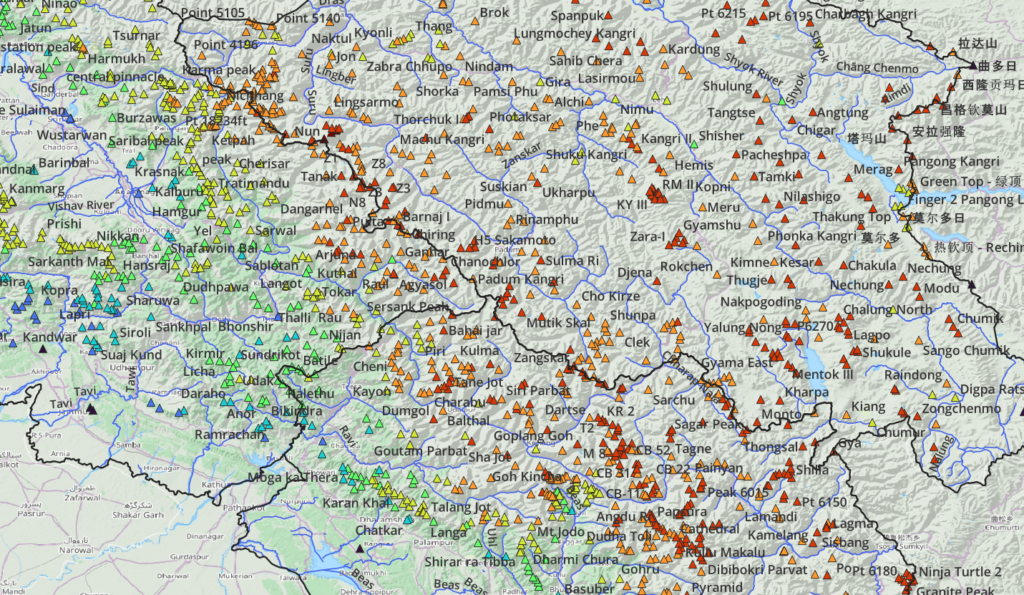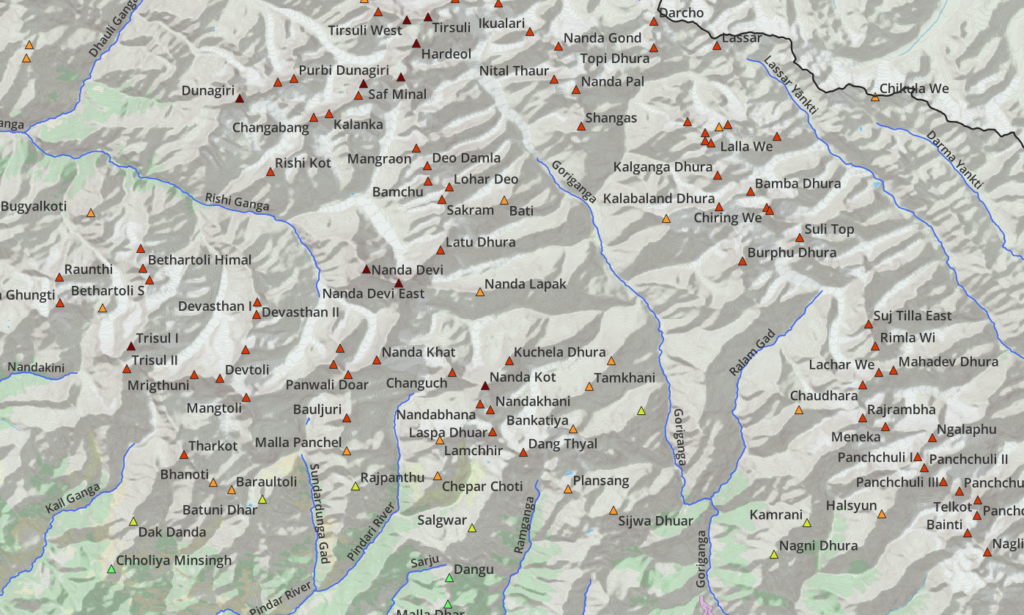 Contours
Contour lines define the topography the landscape and allow the independent hiker to identify steepness and key terrain features (unmapped) like peaks, ridgelines, valleys and saddles. Contours overlaid on top of Open Street Maps are the perfect combo to plan and execute your alpine journey. Both can be downloaded offline for off grid navigation.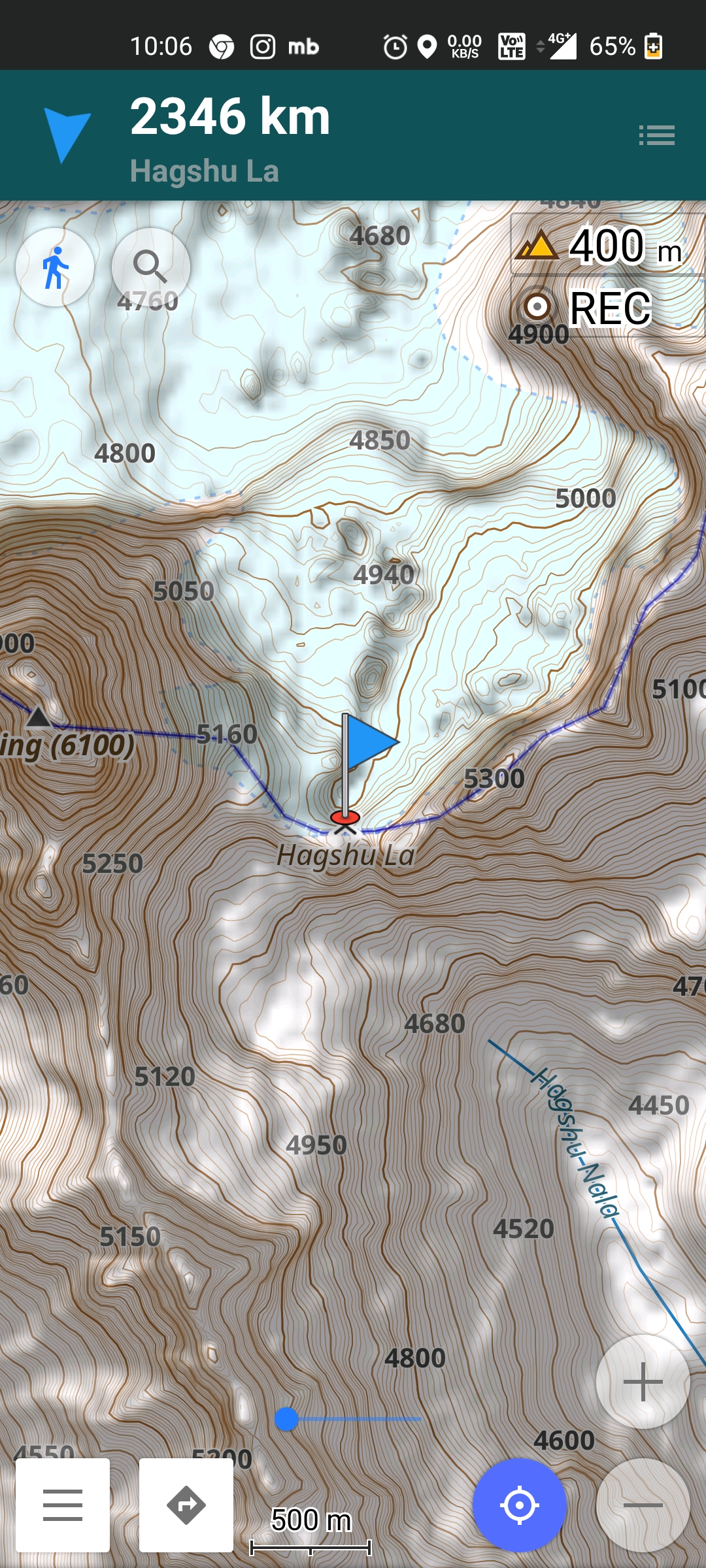 Survey of India
In August 2021 the Survey of India published the Open Map Series covering 90% of the Western Himalayas. These 1:50K fixed scale maps provide tremendous terrain detail and are perfect for local exploration. Individual map sheets span 15x15min (28x28km) tiles which can be individually downloaded from the website – onlinemaps.surveyofindia.gov.in. Survey maps have to be individually geo-referenced for easy field navigation.