Dharamshala, located at the base of the Dhauladhar is a popular tourist and hiking destination in Kangra district of Himachal. Located at an altitude of 1500m in the foothills the Himalayas rise up steeply to 4000+m separating the Chamba valley in the North from the Kangra plains in the South. Beautiful hiking routes connect crystal clear streams (Khad-s) flowing down through several side-valleys draining snow melt and rain from the upper reaches into the plains.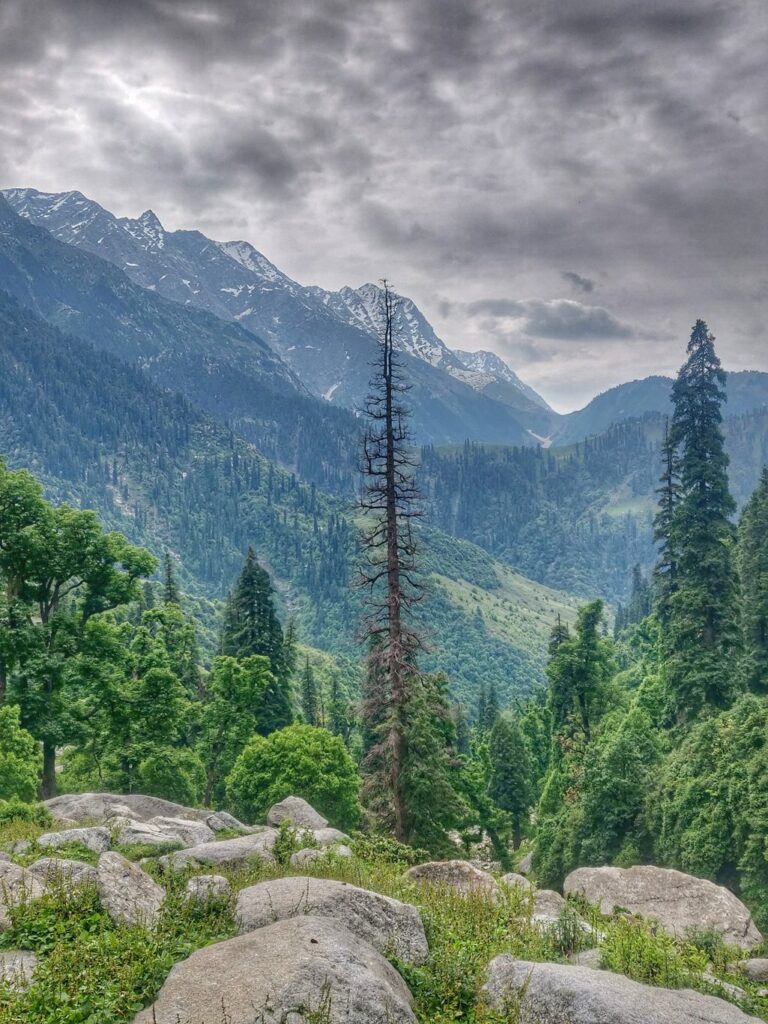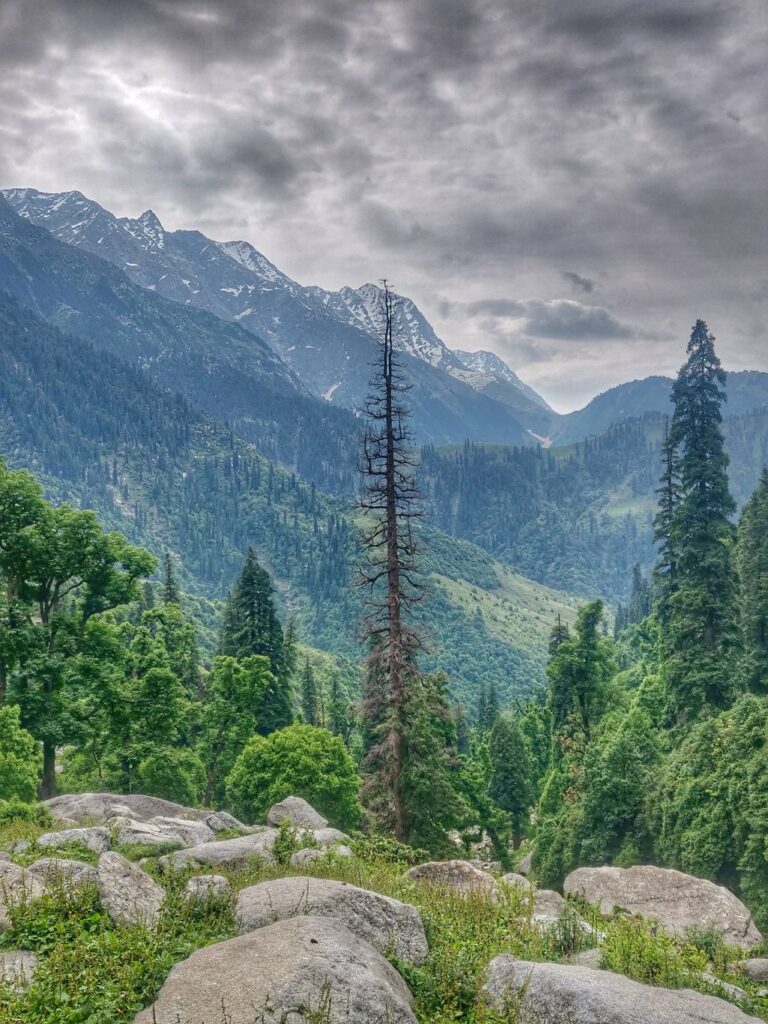 McLeod Ganj and Dharamkot are popular destinations for foreigners who have extensively explored and mapped the surrounding hills in Open Street Maps. OSM are base maps for the international outdoor community used by independent hikers through many web based and mobile mapping apps. Dharamshala is easily accessible from the plains through overnight bus journey from Delhi. Detailed info on most routes below can be found in separate posts on my blog ultrajourneys.org.
Geography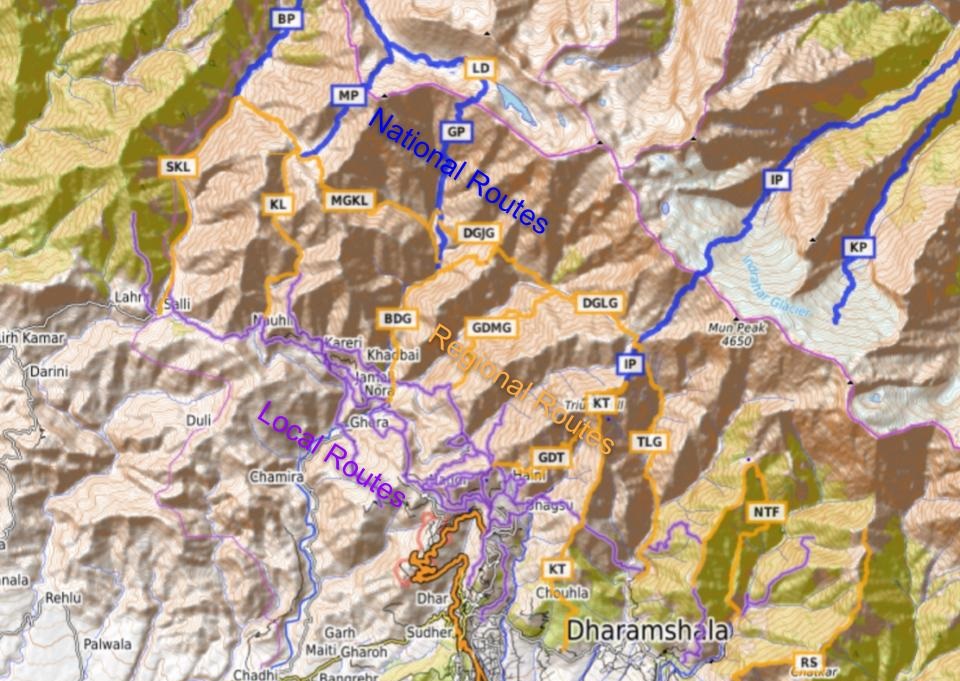 Hiking routes are classified in 3 different networks. Local hikes (purple) in the foothills are perfect for beginners covering smaller distance and less elevation gain (climb) between neighboring villages without the need to carry much food or camping gears. Regional hikes (orange) are day or multi-day routes in the mid-ranges of the Dhauladhar suitable for intermediate hikers touching up to 3000m. National hikes (blue) are high altitude multi-day long distance routes across the Dhauladhar (4000+m) to neighboring Chamba valley requiring good fitness and navigational skills.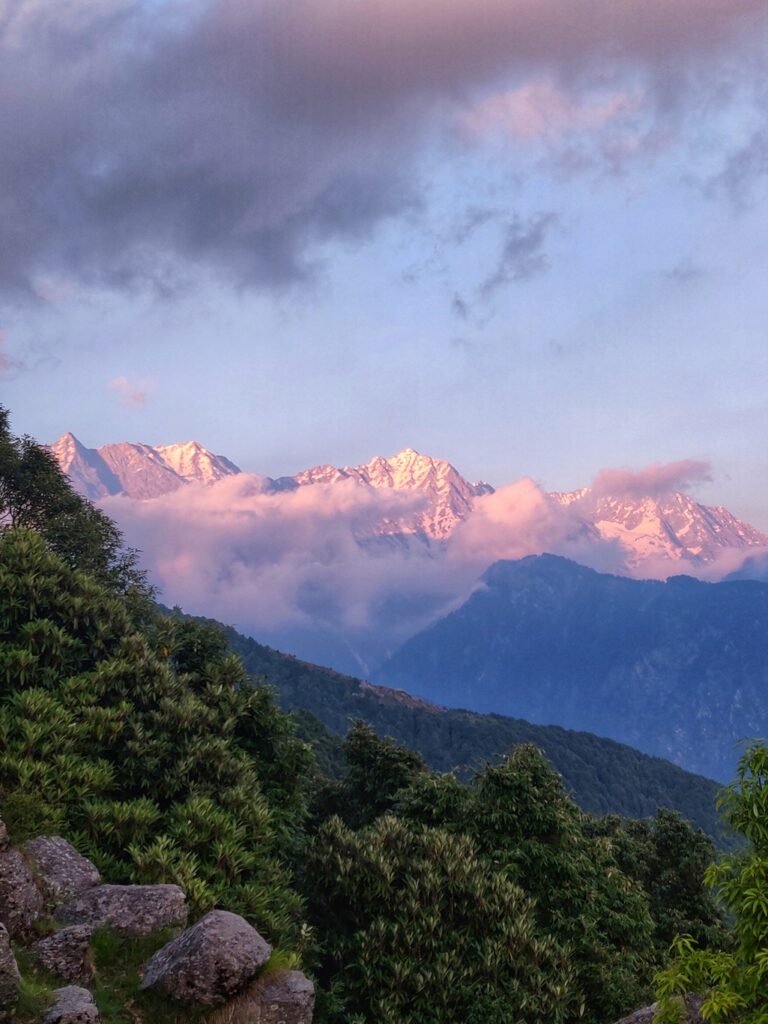 Always plan your hikes per the seasons. Winter snow renders higher altitudes off limits. Local hikes up to 2000-2500m are usually accessible throughout the year. Regional hikes up to 3000m are off limits during winter (Dec-Feb). National hikes touch 4000+m and are open only in summer (June-Sep). Individual routes can be combined into continuous longer traverses / circular loops depending on available time. The foothills are dotted with hamlets and isolated summer dwellings. The mid altitude meadows are grazed by shepherds. So hospitality is never far away.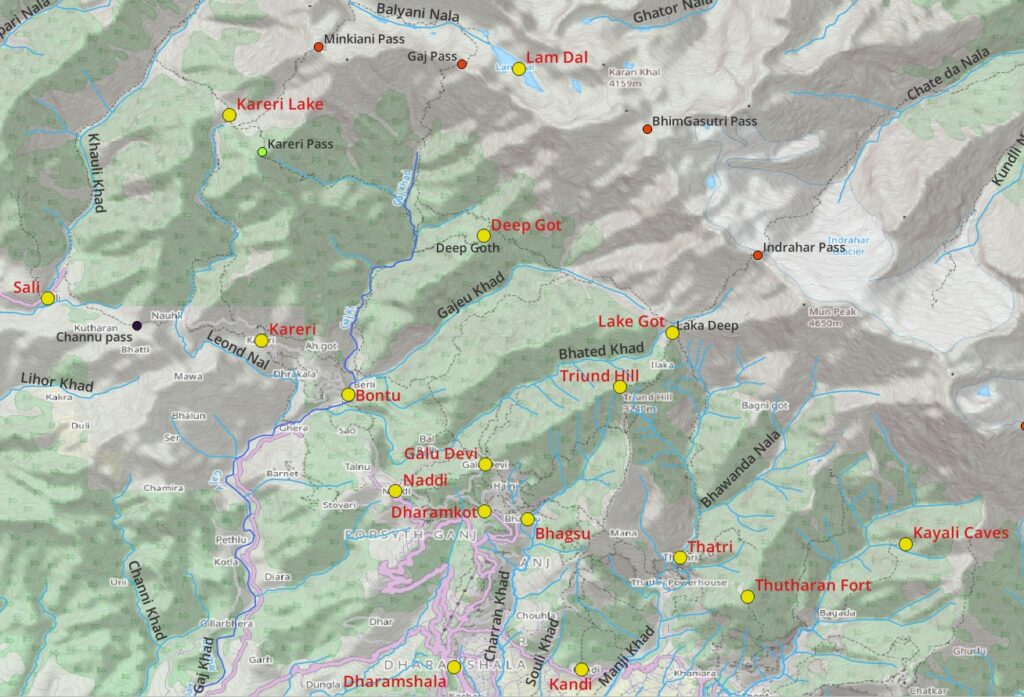 My favorite app to hike the Himalayas is OSMAnd which supports offline OSM base maps, contours, Survey maps and Waymarked Hiking Routes: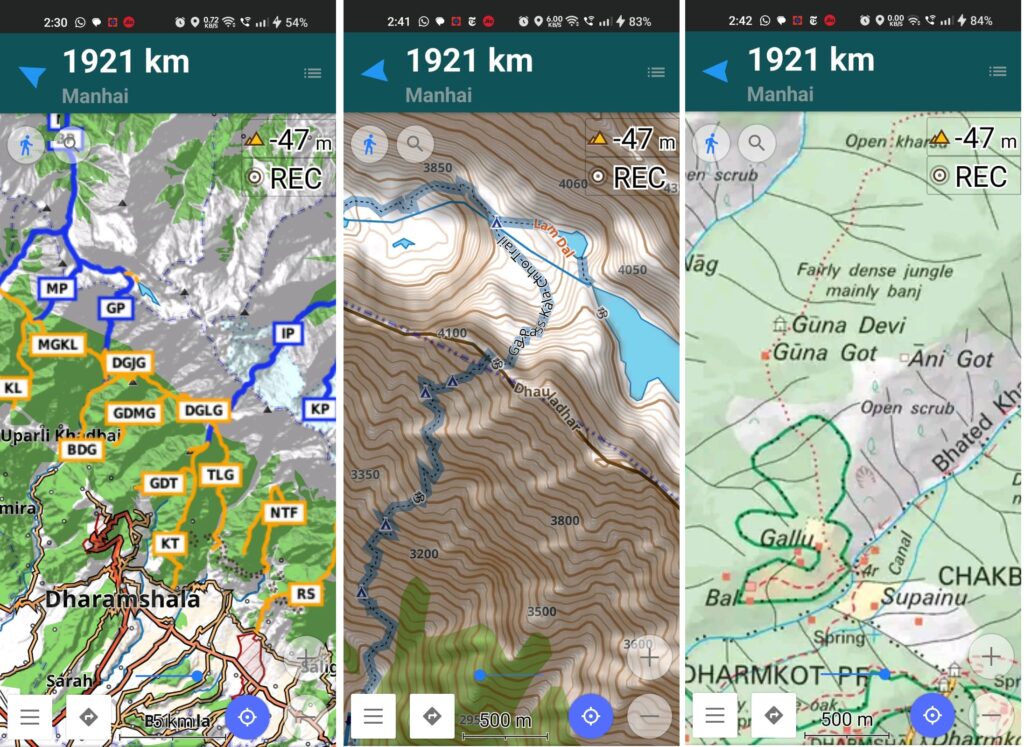 26 Local Hikes around Dharamshala
Short, easy day hikes with limited elevation connecting surrounding hamlets in the foothills of the Dhauladhar perfect for beginners
Central Dharamshala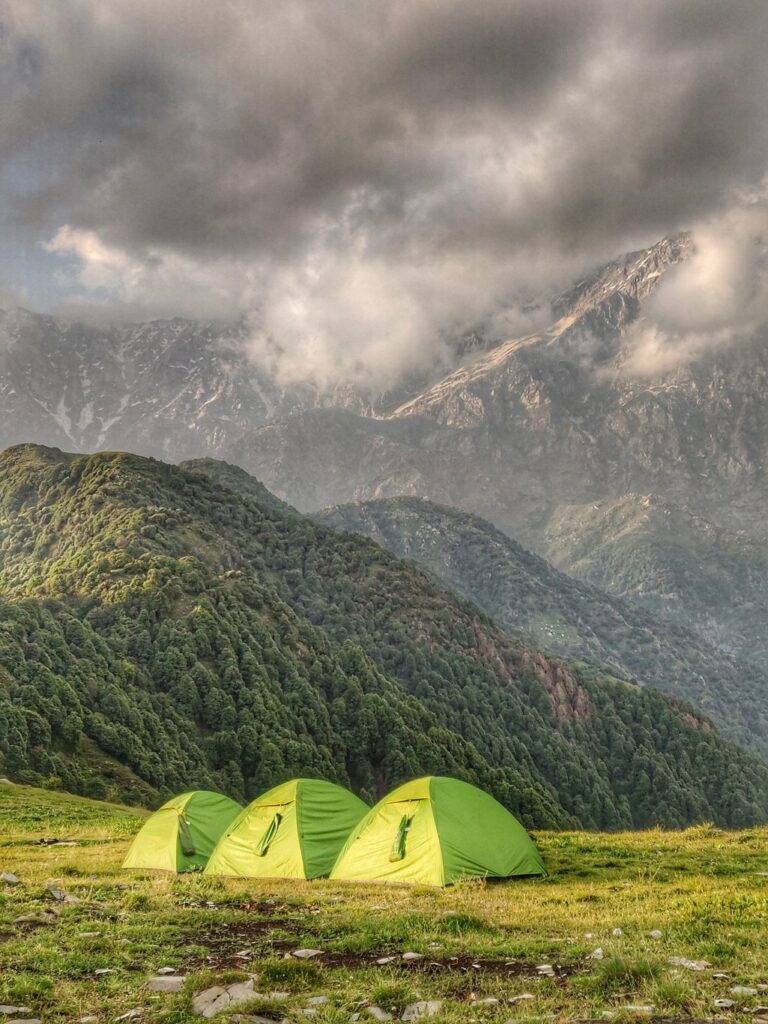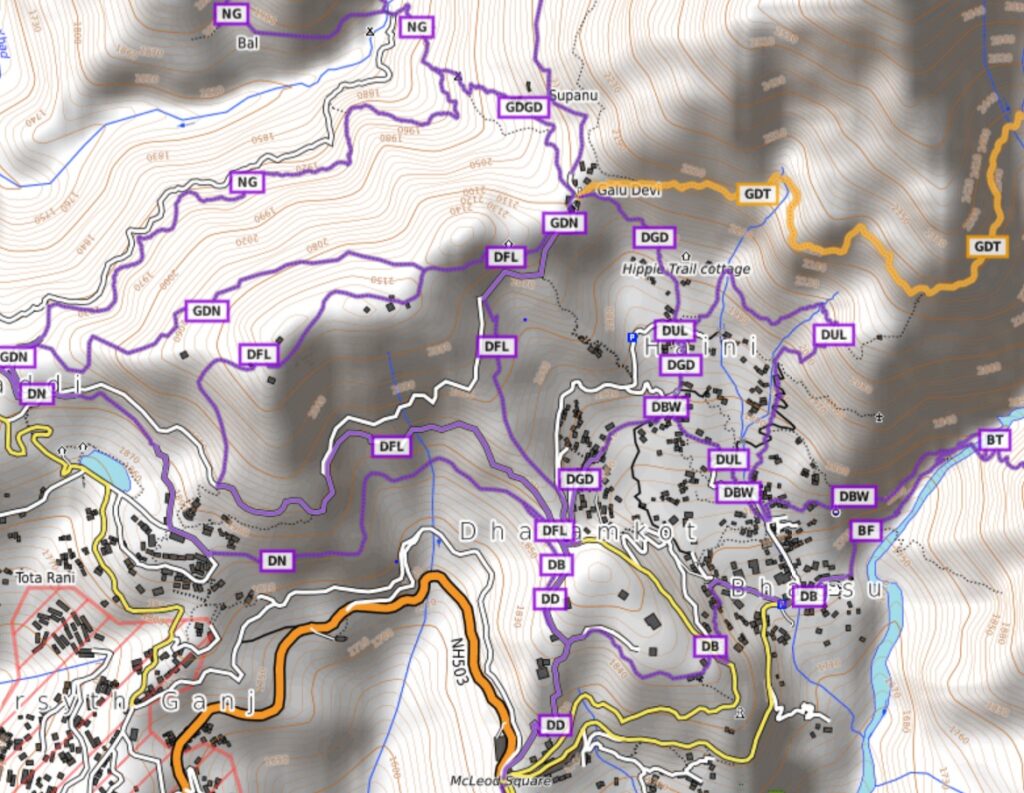 West of Dharamshala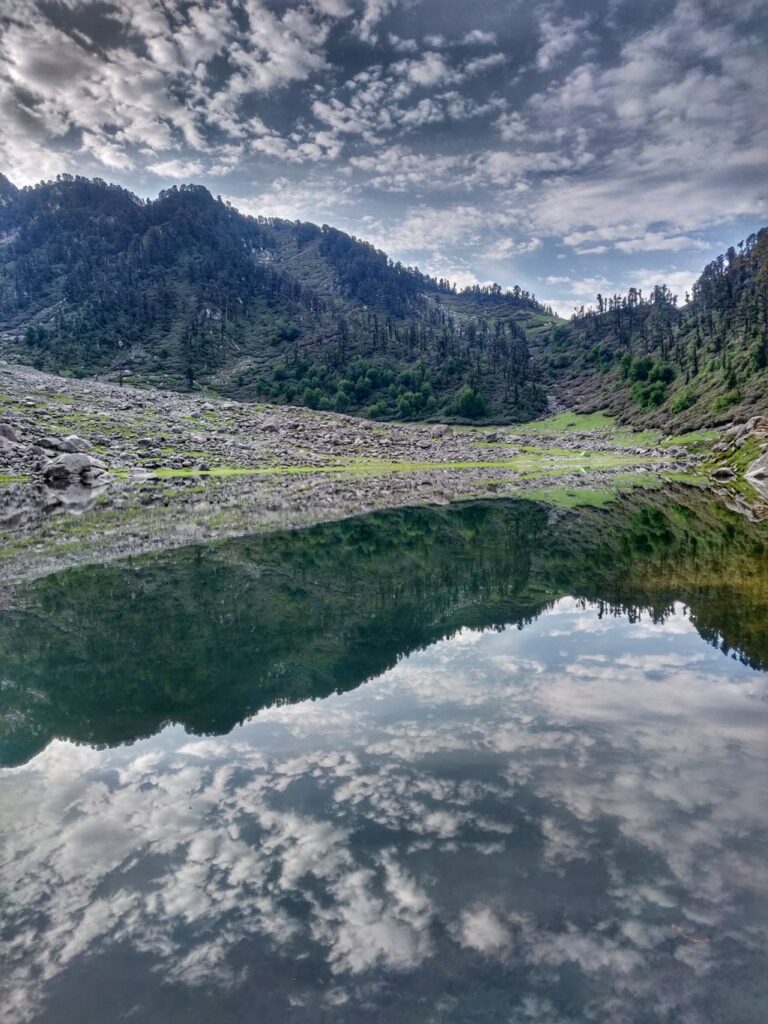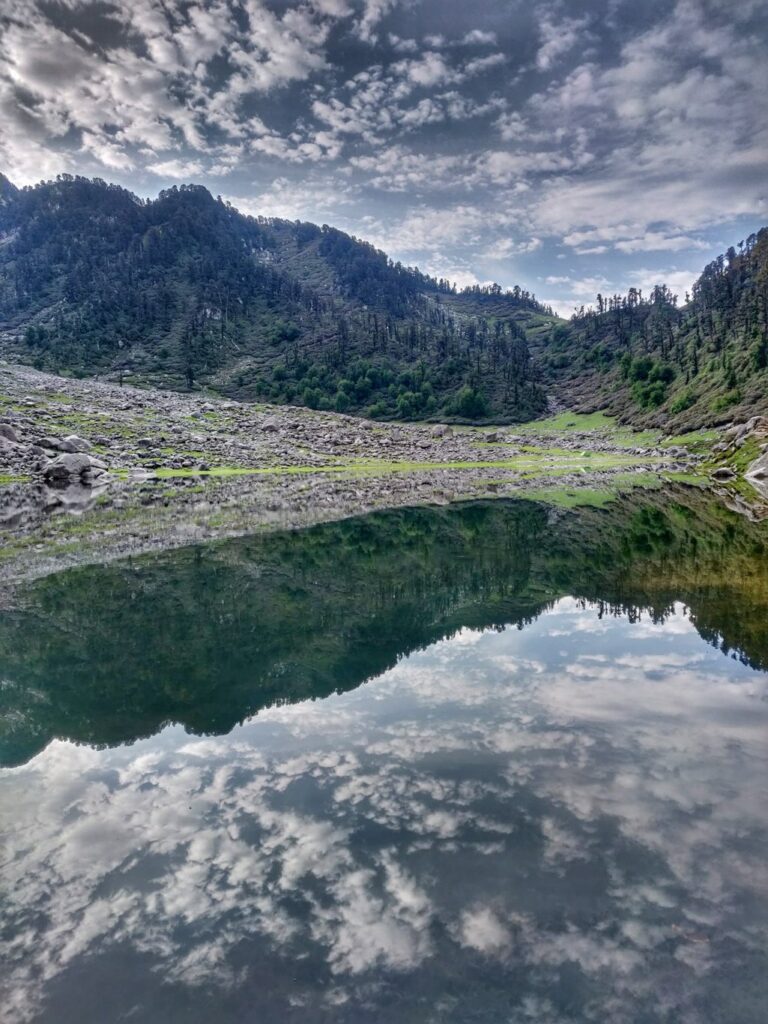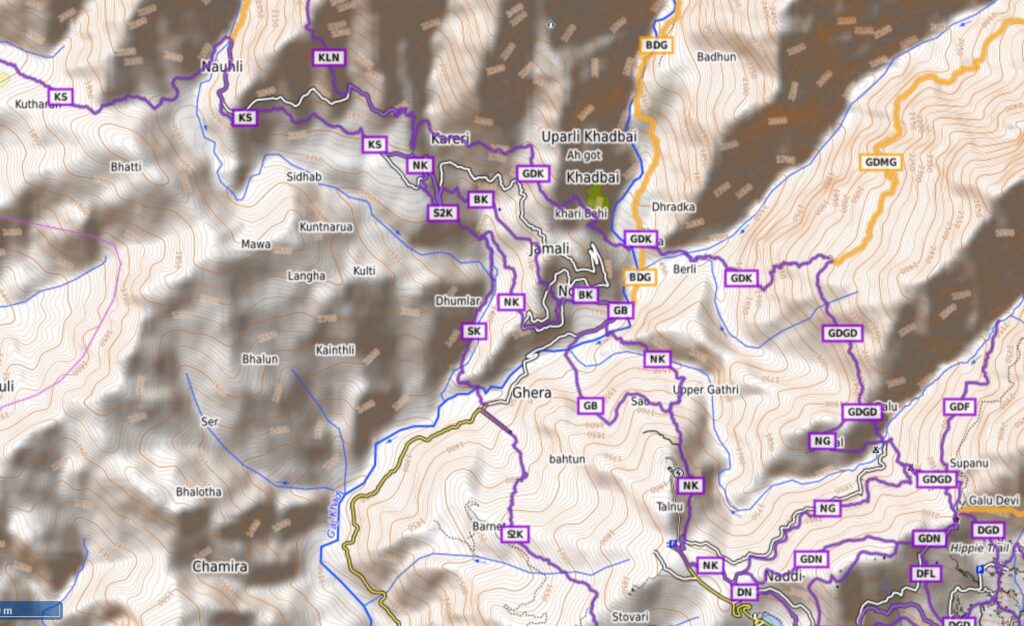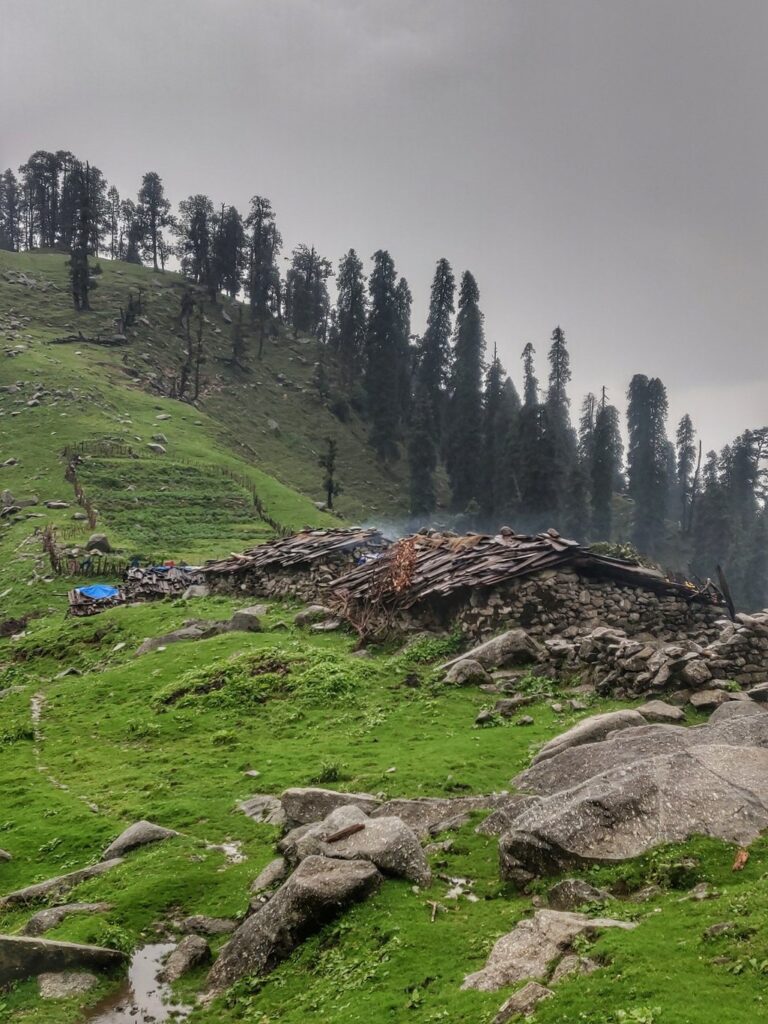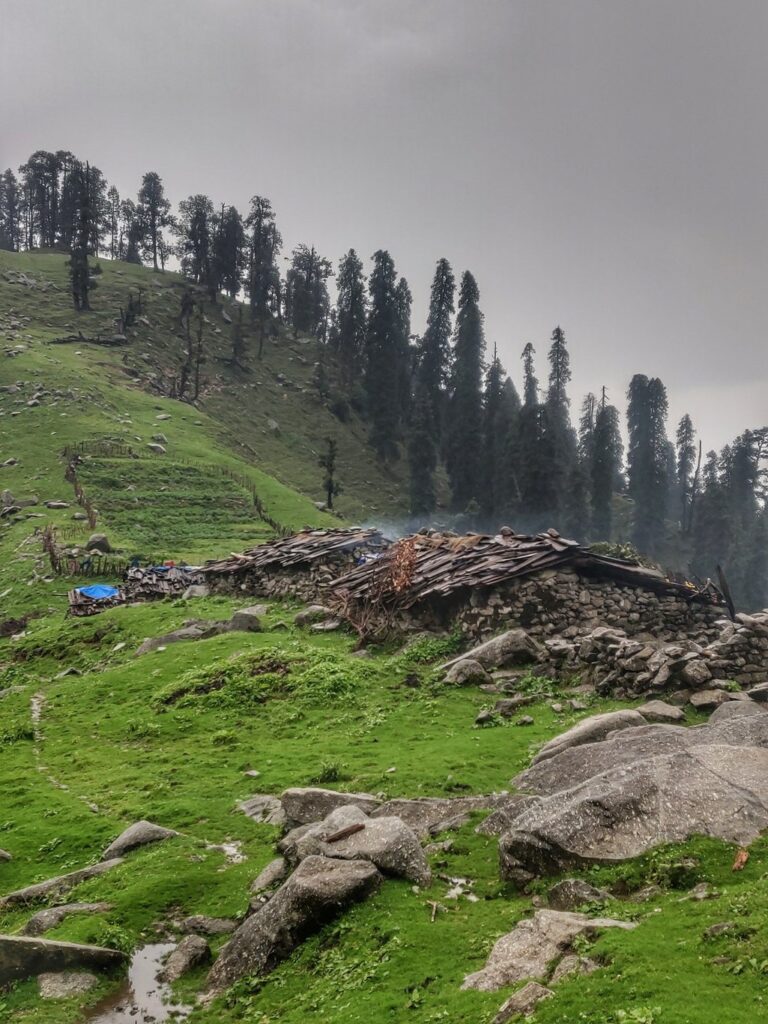 East of Dharamshala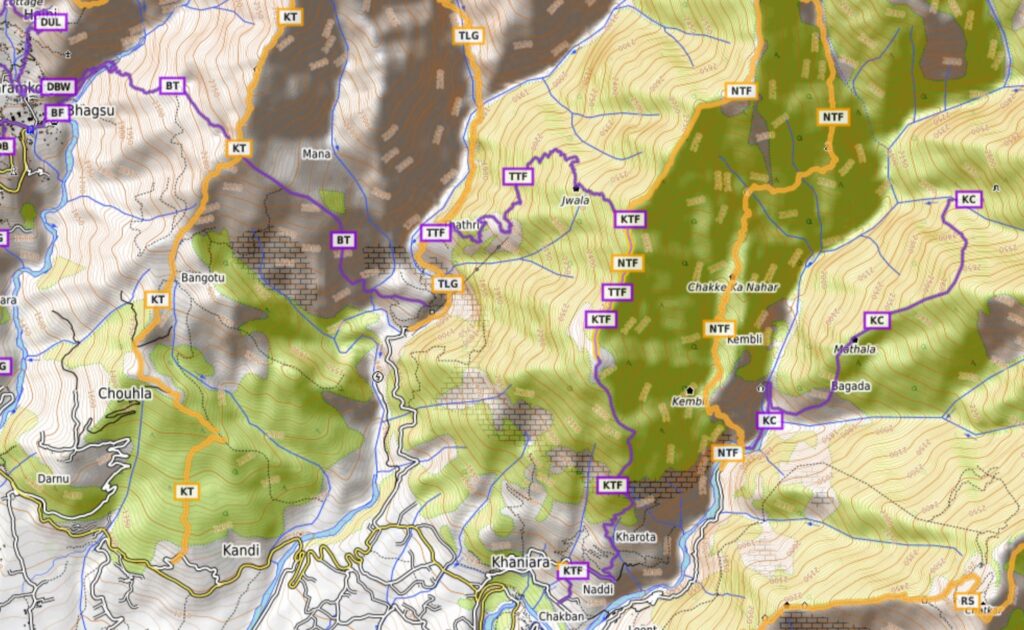 11 Regional Hikes around Dharamshala
Beautiful multi-day medium distance hikes (orange) with more elevation gain for intermediate hikers into the more remote mid-level regions of the Dhauladhar reaching up to 3000m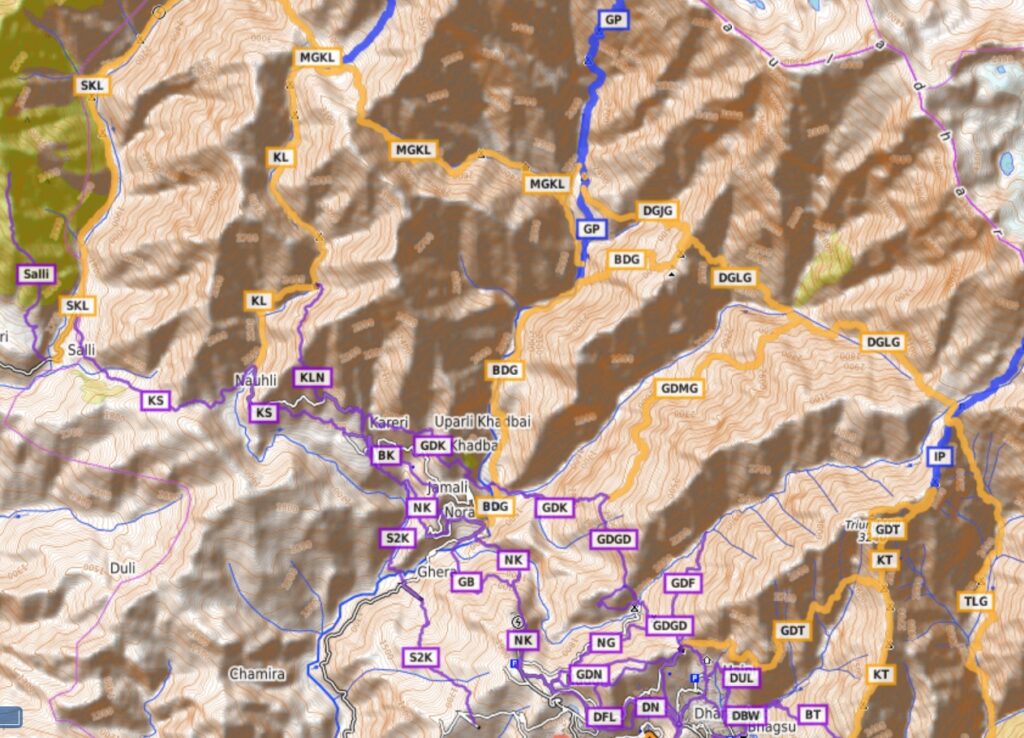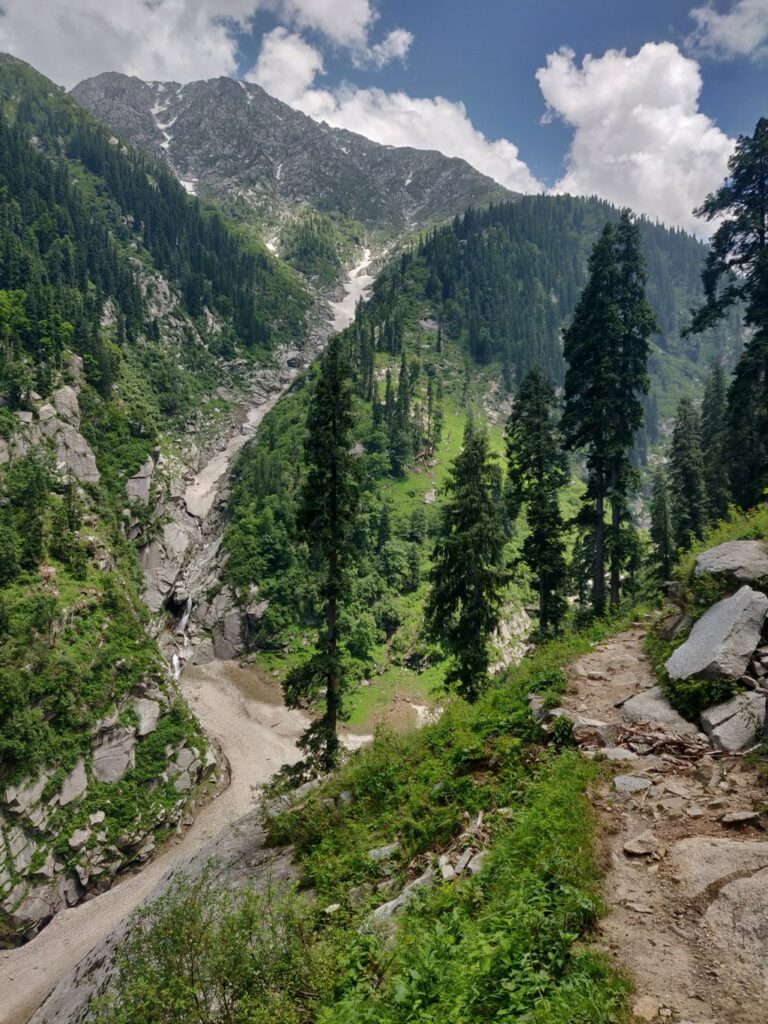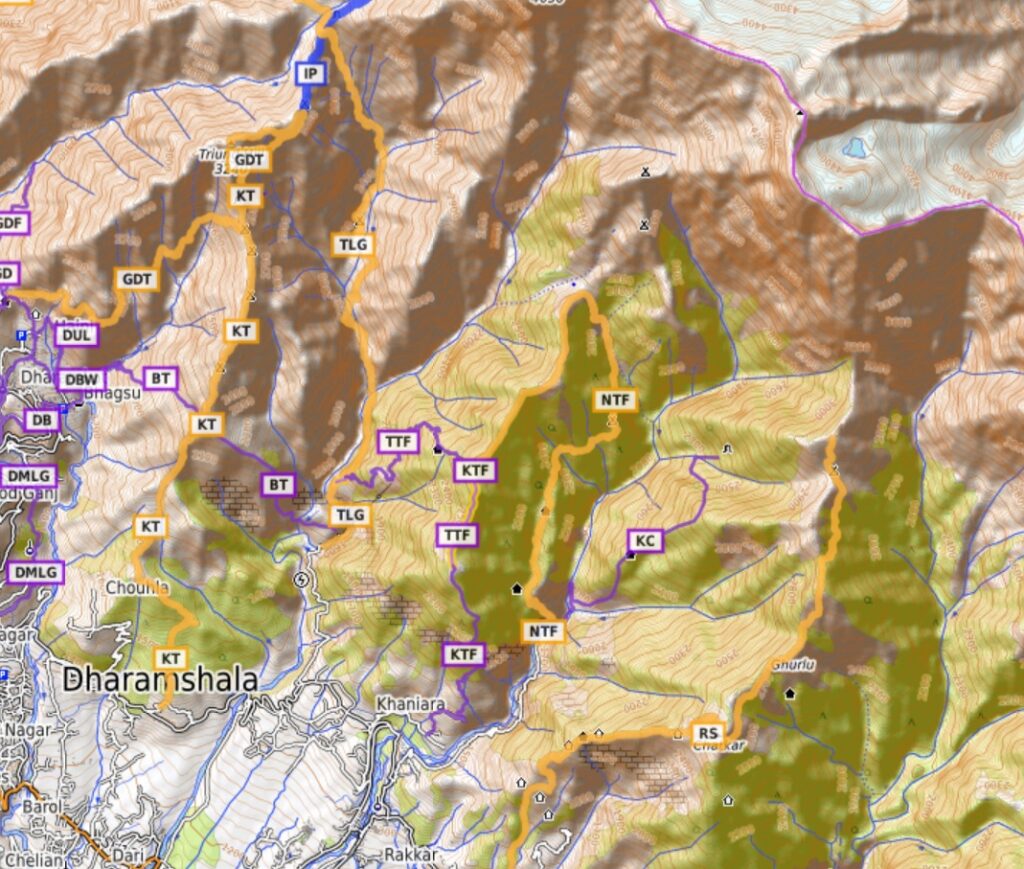 4 Advanced Hikes around Dharamshala
Long multi-day hikes from the mid-regions steep uphill across the upper Dhauladhar into the Chamba valley suitable for more experienced hikers. Requires good navigation skills.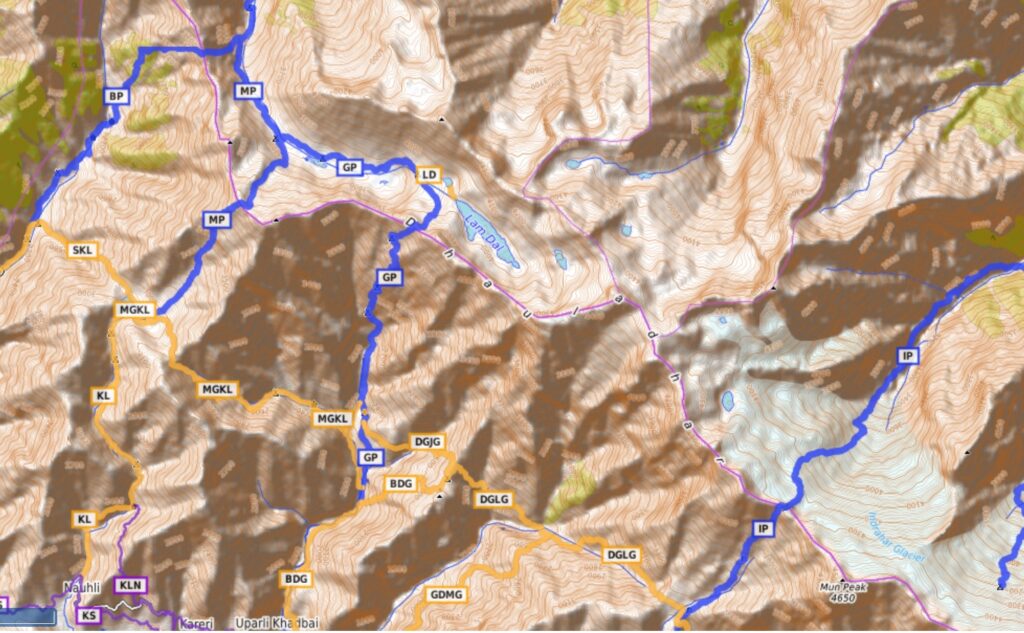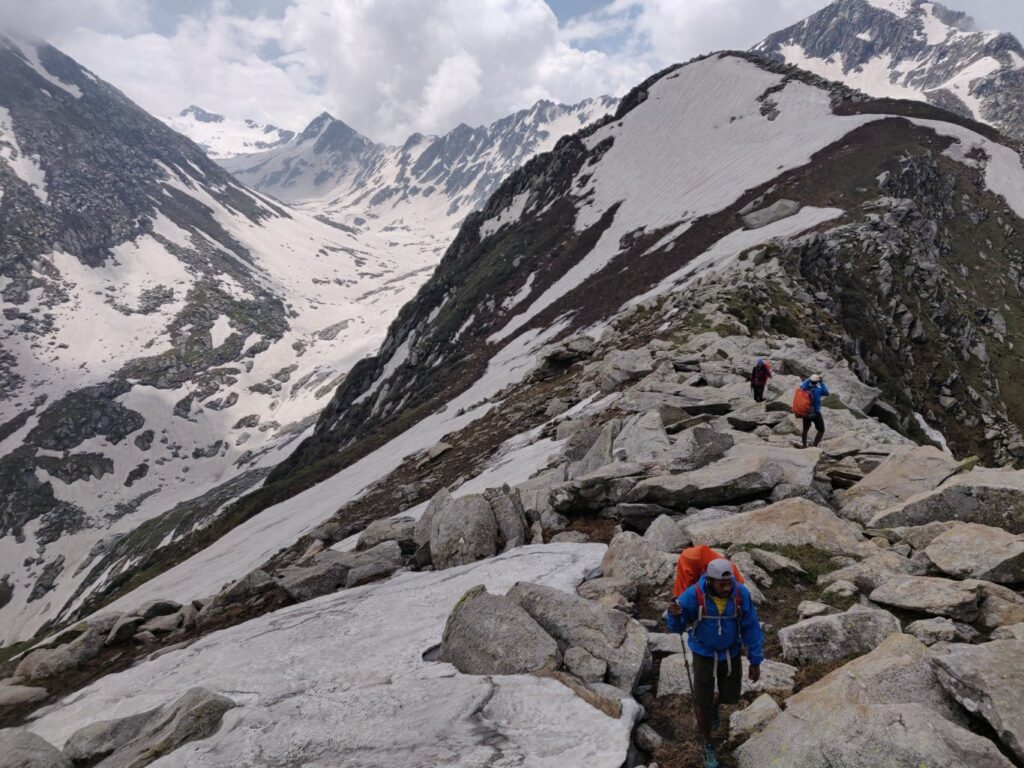 Read also: