Spiti – Pangi Ultra 2017
A 2 week 700km run from Shimla to Jammu through the beautiful, lesser known valleys in Himachal: Spiti and Pangi. A self-supported run, carrying camping gears in a 3 runner / 3 cyclists configuration, taking food in villages along the way. 14 days x 50km per day.
The Journey Part 1 – Spiti Valley
In 2017 I planned a 700K self-supported run through two of my favorite valleys in the Himalayas: Spiti and Pangi. The ultra journey would start from Shimla in Himachal and end 12 days later at Kishtwar in J&K, running 50K each day from morning till evening. I got a group together – 3 experienced ultra runners and 3 passionate mountain bikers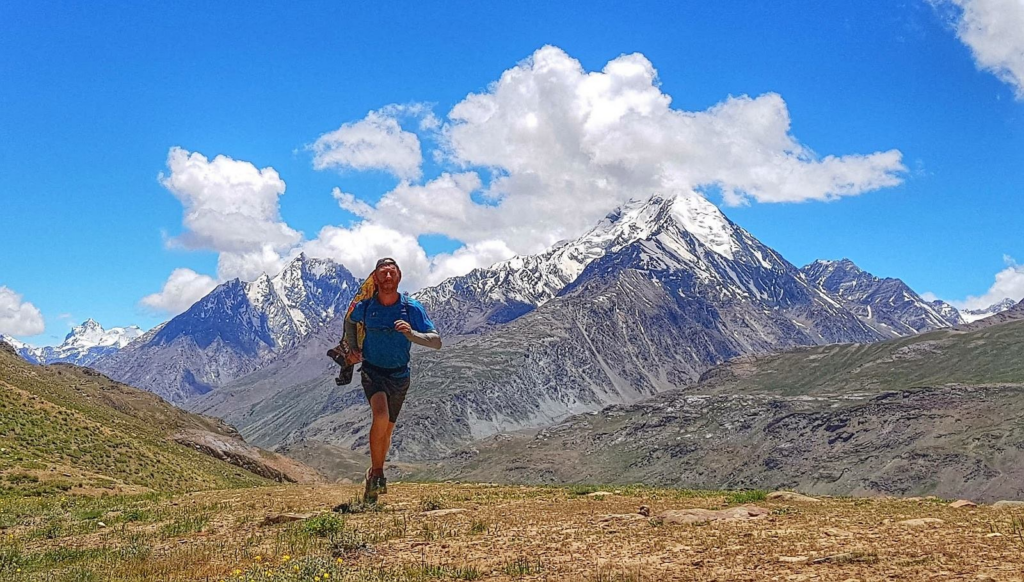 The Journey Part 2 – Pangi Valley
Running further upstream towards Kunzum La the Spiti river becomes smaller as it originates from the same pass which separates Lahaul from Spiti district. We now run at higher altitudes towards 4550m through a moonlike landscape – a barren rock desert, highly eroded with unusual color gradients.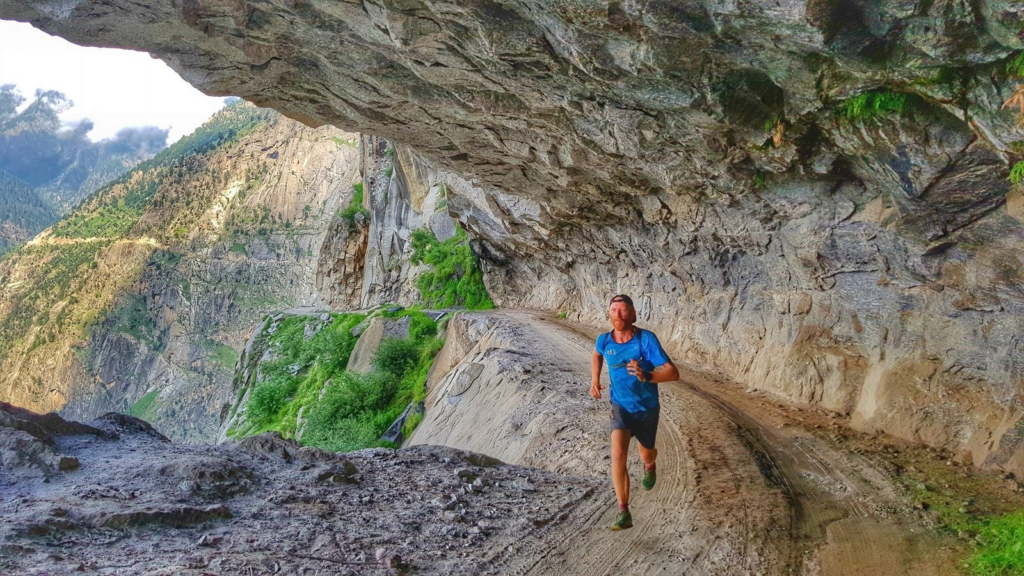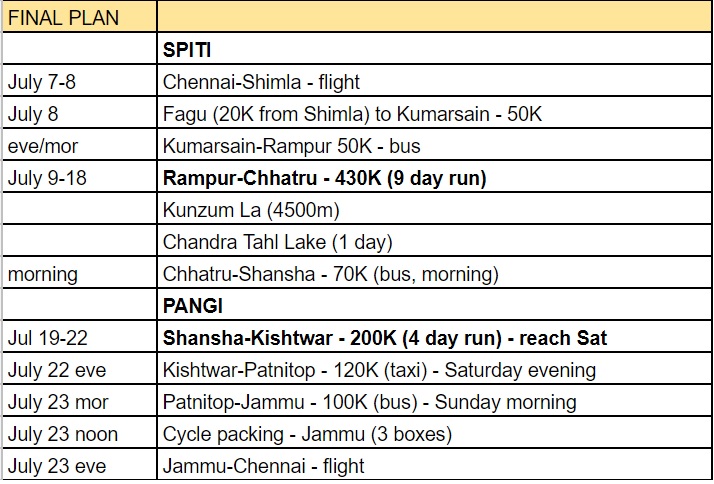 Part 1 – Shimla
Part 2 – Spiti
Part 3 – Lahaul
Part 4 – Pangi