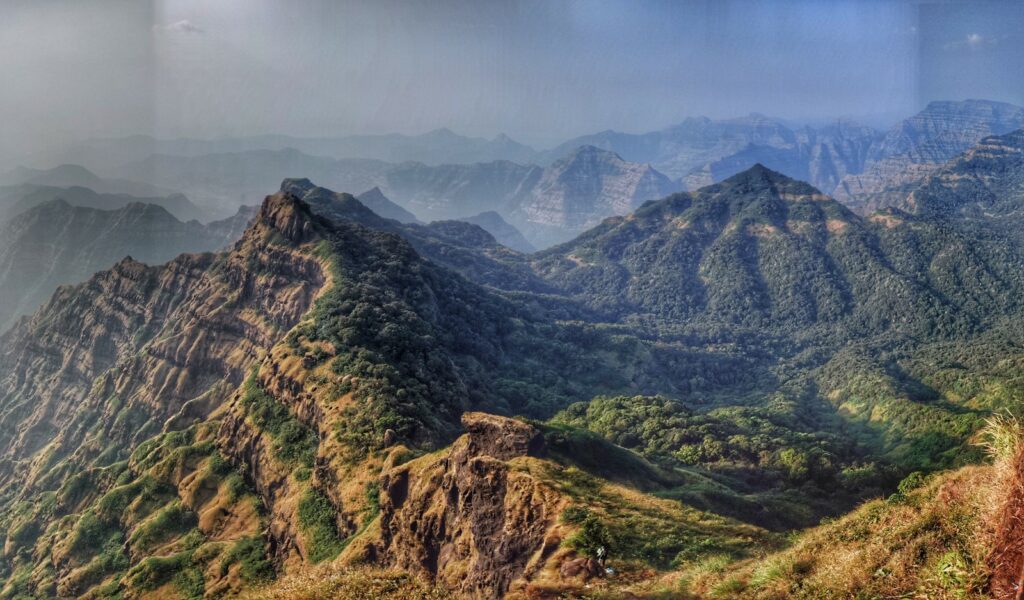 This 90km long multi-day circuit runs through one of my favorite (remote) regions in the Southern Sahyadri – the dense forests of the Mahabaleshwar. With 4900 meters of elevation gain (climb) it connects 8 forts & high ranges including Mahadev mandir, Chandragad, Bahirichi Ghumati, Old Mahabaleshwar, Kopeshwar plateau, Kamalgad, Kenjalgad, Raireshwar and Aswal Khind.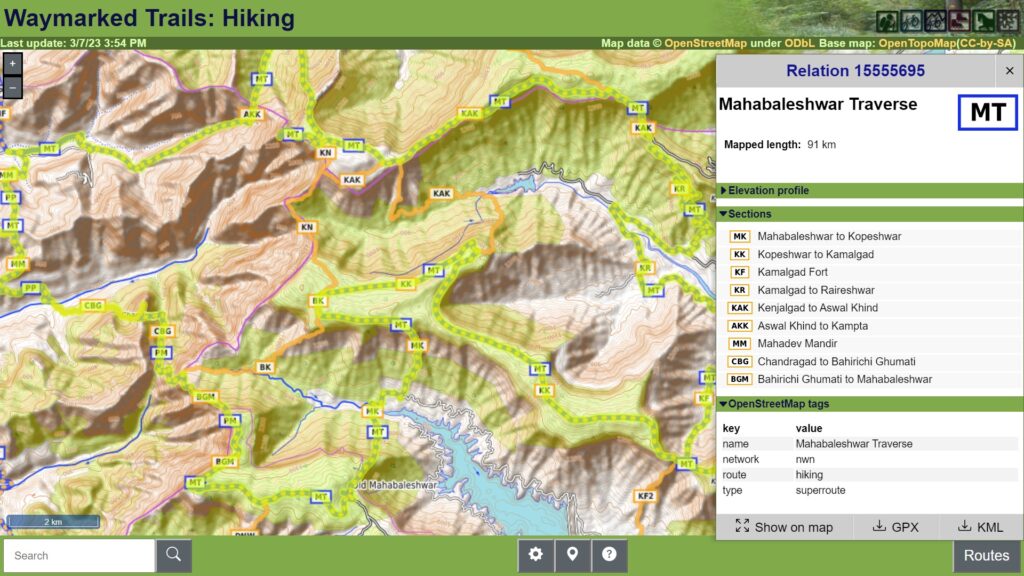 This circuit can be connected to the 200km Pune to Pratapgad traverse presented earlier. A quick run-through the individual sections below.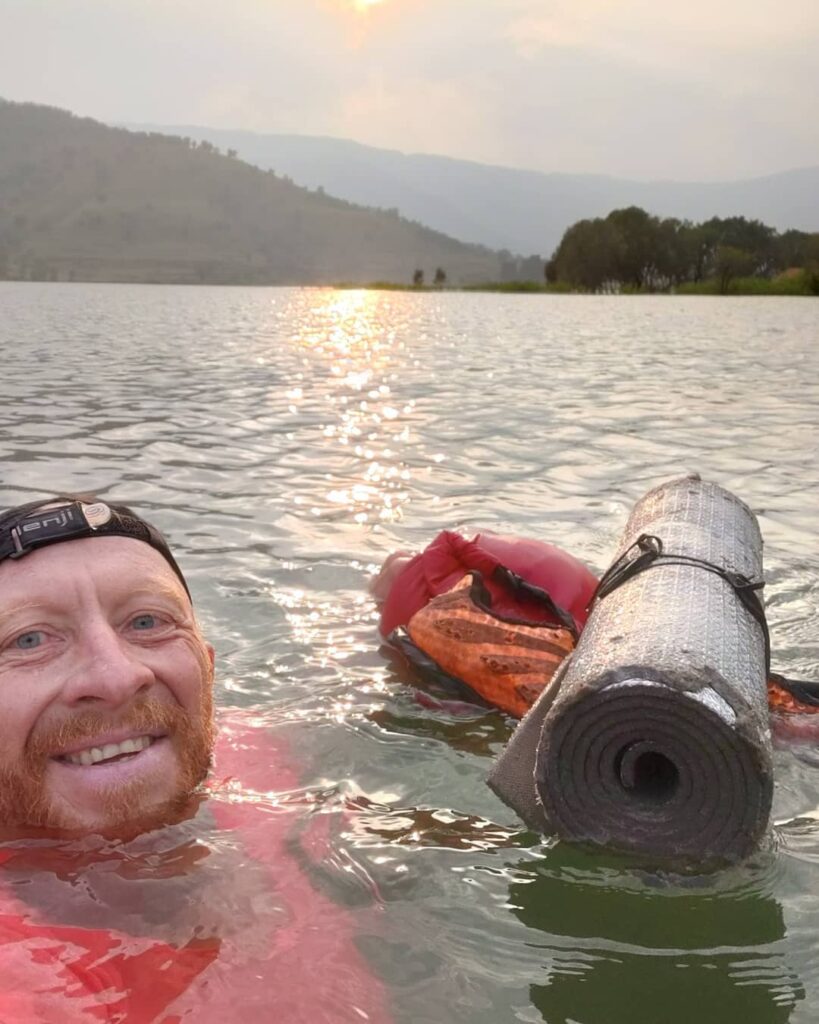 Mahadev Mandir – 8.5km / 360m+ we start the 90km Mahabaleshwar circuit from the Kampta Nala valley near Mangalgad fort (Kangorigad) and climb up to the Southern ridgeline on which we find the old Mahadev Mandir and descend South to the Davli Nala valley.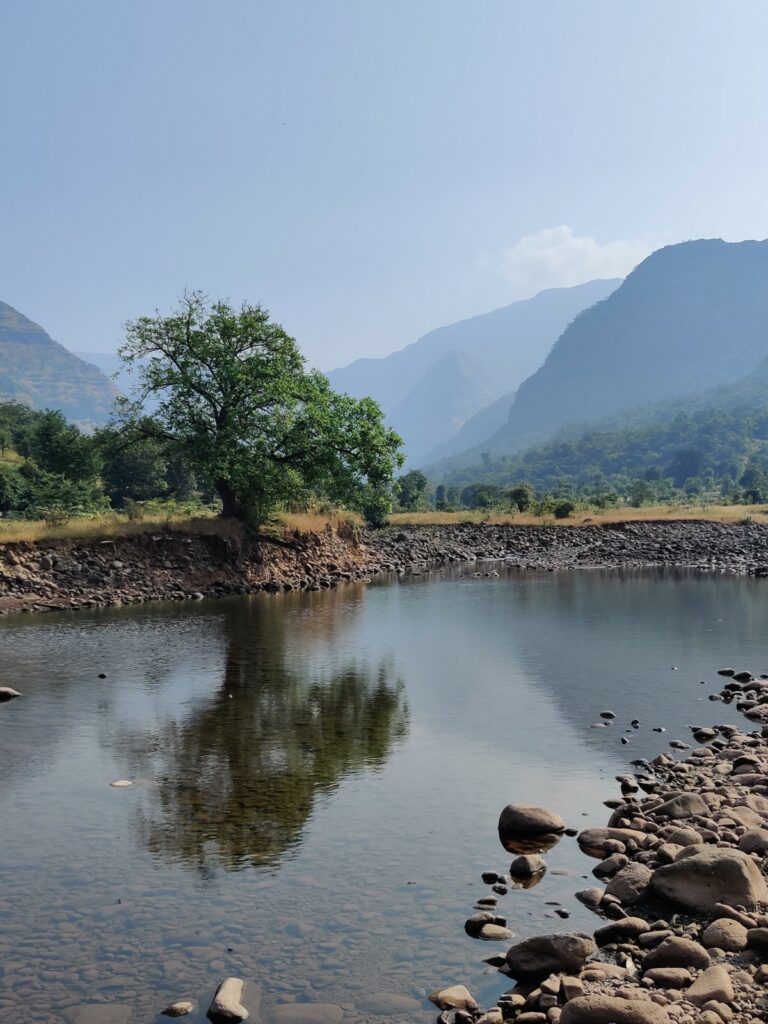 Chandragad fort – 8km / 1400m+ – we cross the Davli Nala stream and hike up the Southern slope of the valley towards Chandragad fort
Bahirichi Ghumati – 8km / 1400m+ – from Chandragad we descend East into a side-valley of the Davli Nala and climb South across a small saddle and then East up to Bahirichi Ghumati where the trail splits to either Kopeshwar plateau East or the Old Mahabaleshwar plateau South.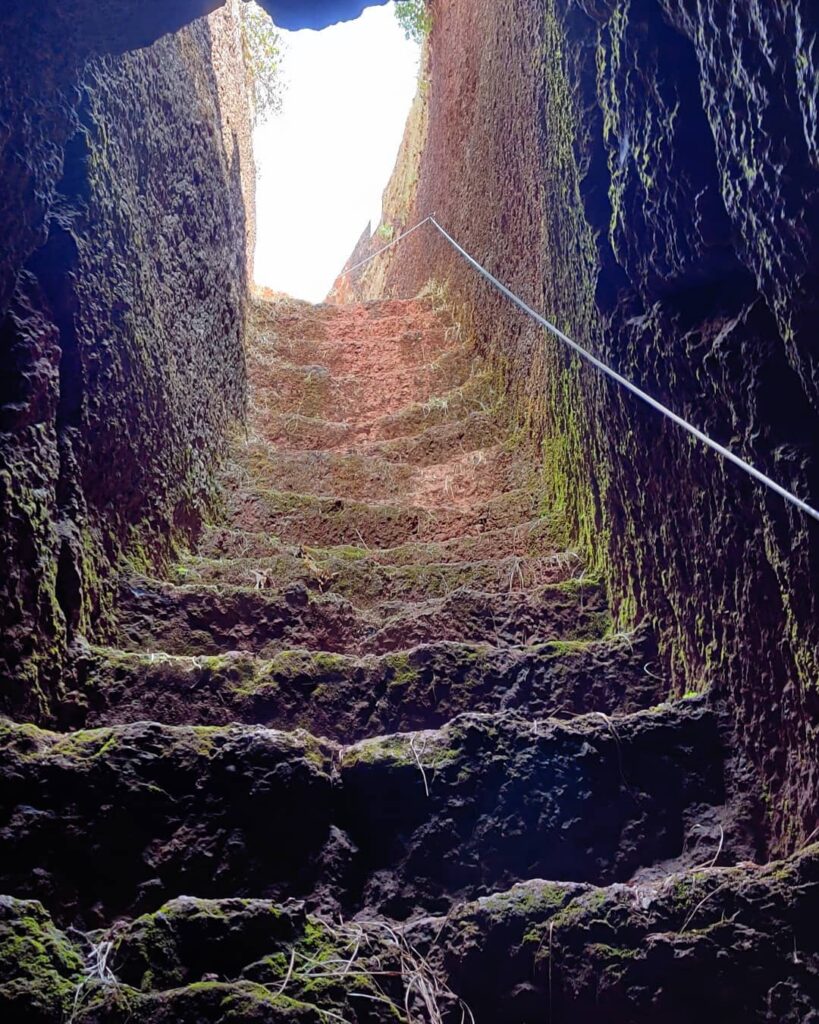 Old Mahabaleshwar – 9km / 350m+ – from Bahirichi Ghumati we climb up South along a densely vegetated ridgeline towards Arthur point (1300m) on the Western edge of the Old Mahabaleshwar plateau. Mesmerizing views to the West where the plateau steeply drops into the Koyna river valley. From Arthur point we follow a small tar road to the famous temple town of Old Mahabaleshwar.
Kopeshwar – 8km / 600m+ – from Old Mahabaleshwar we descend North into the Krishna river valley and climb straight up to the opposite Kopeshwar plateau (1400m).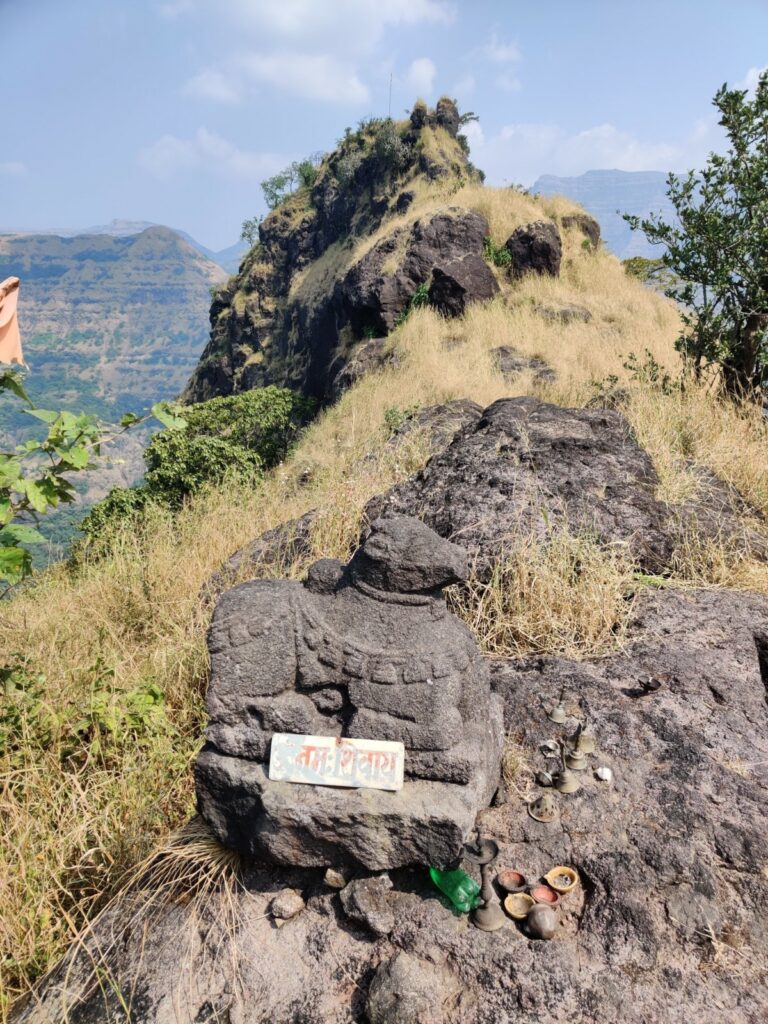 Kamalgad fort – 15km / 350m+ we traverse the Kopeshwar plateau West to East through dense vegetation, open meadows and a few remote dwellings till we hit Kamalgad fort on the Eastern edge of the plateau.
Raireshwar – 15km / 400m+ from Kamalgad we descend North into the valley of the massive Dhom reservoir (Krishna river) and immediately climb back out to Raireshwar and Kenjalgad fort (1300m).
Aswal Khind – 11km / 400m+ from Raireswar we proceed West along a prolonged ridgeline to Aswal Khind offering birds eye views were the ridge steeply drops down into the Davli and Kamta Nala valleys below. Here the trail splits South back to the Kopeshwar plateau and Northwest into the Kamta Nala river valley.
Kampta Nala – 11km / 1300m- – from Aswal Khind we steep drop down into the Kampta Nala where we complete the 90km long Mahabaleshwar circuit.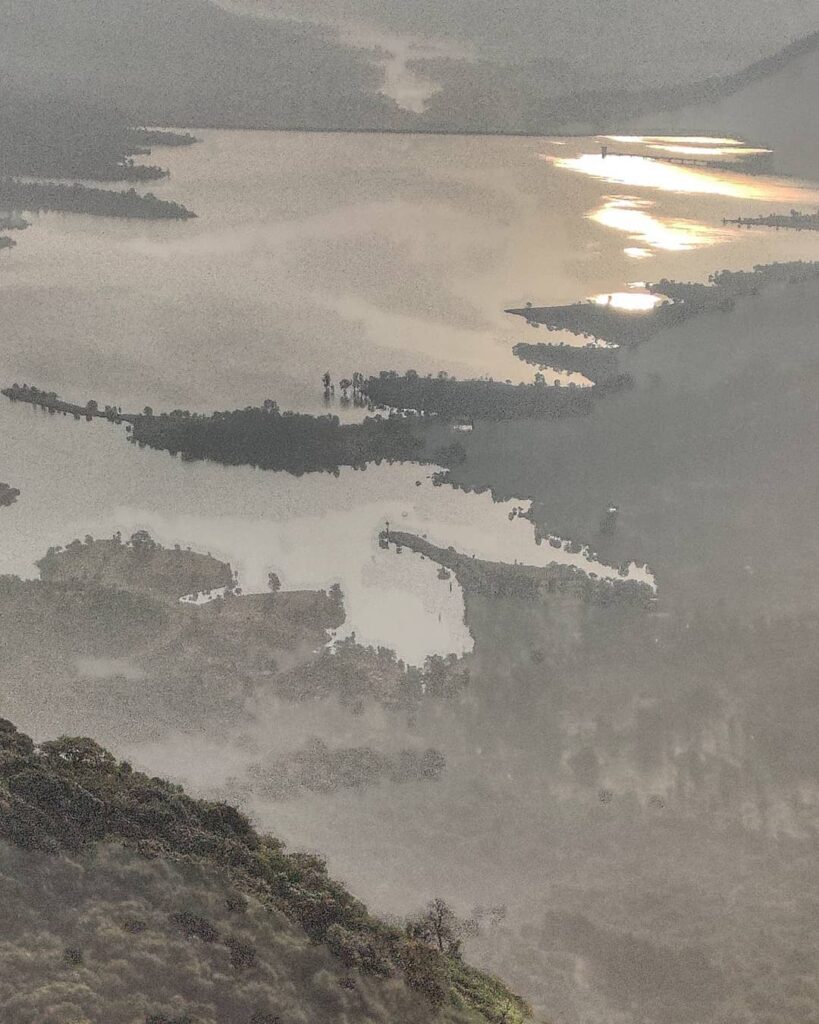 Above traverses can be easily navigated using most mobile mapping apps – most use Open Street Maps as base maps which include tens of thousands of kilometers of trails in Himalayas, Sahyadri, etc. OSM maps can be downloaded on the phone for offline exploration of the mountains without mobile network. Contours can be added to understand the topography of the terrain. My favorite app is OSMAnd.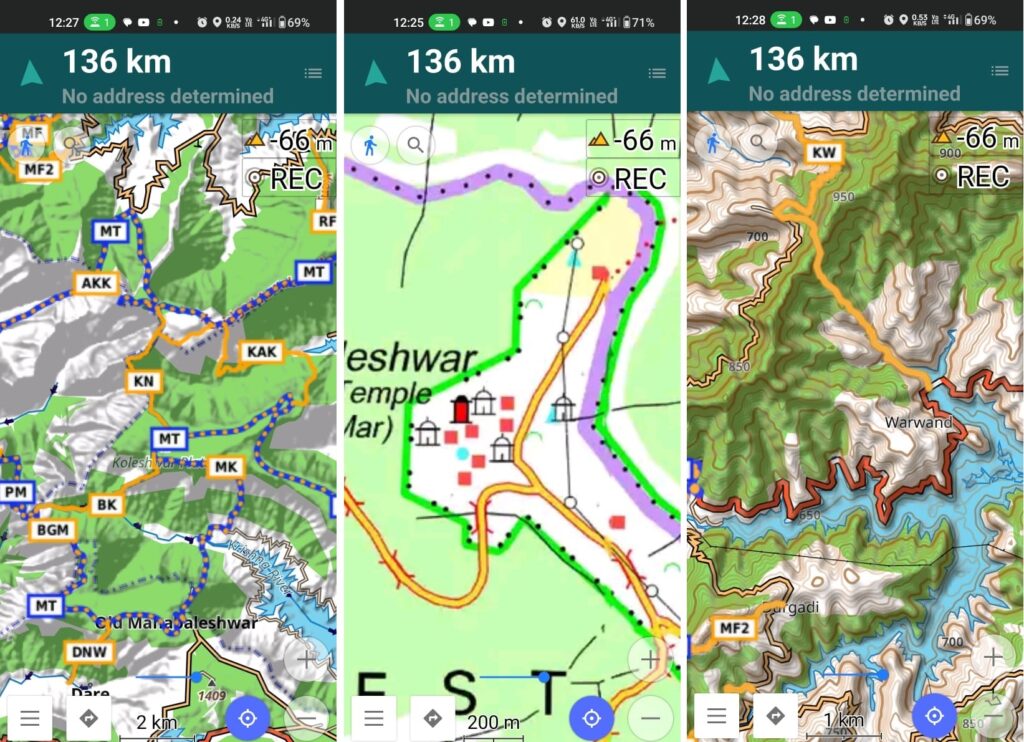 References