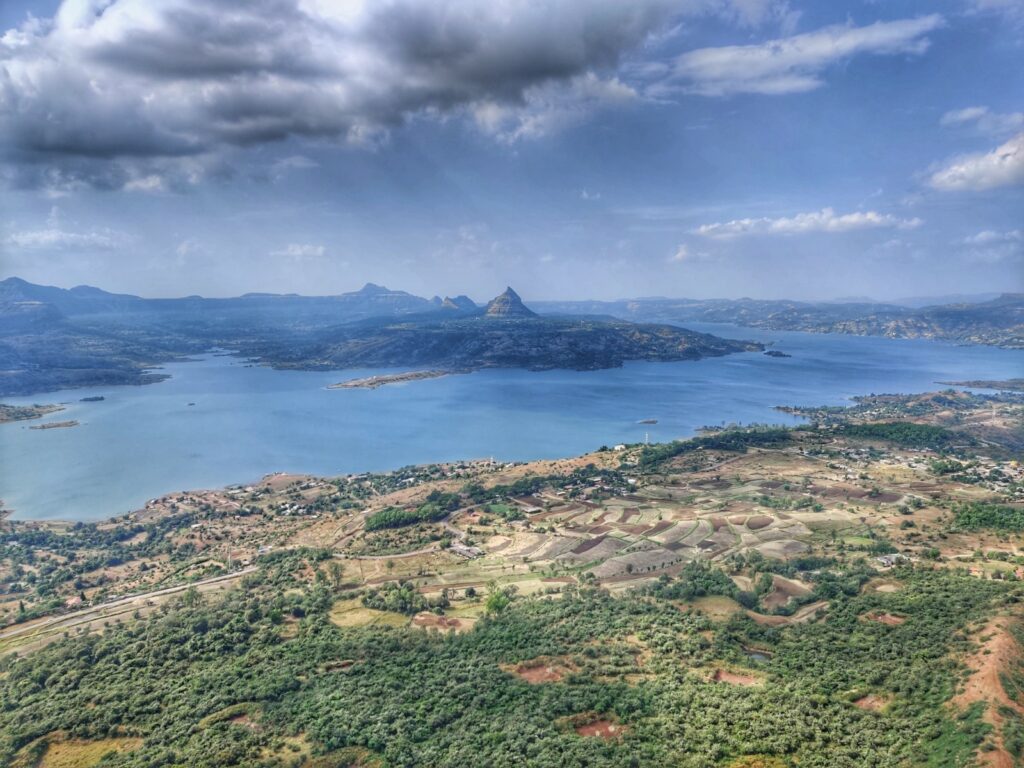 The region around the Pavana and Mulshi lakes South of Lonavala covers 17 historical forts, peaks, lakes and ghats including Duke's nose, Tata reservoir, Dongarwadi, Bhatrashi peak, Pavana lake, Visapur, Loganwadi, Morgiri, Tung, Korighad, Taila-Baila, Ghangad, Tamhini ghat, Mulshi lake, Kailashgad, Mandavi peak, Tikona fort. Unlike previous traverses the individual forts here are spread out across a wide region and require road commute for in-between travel. Climbing all forts covers a total hiking distance of 83km over 4700 meters elevation gain.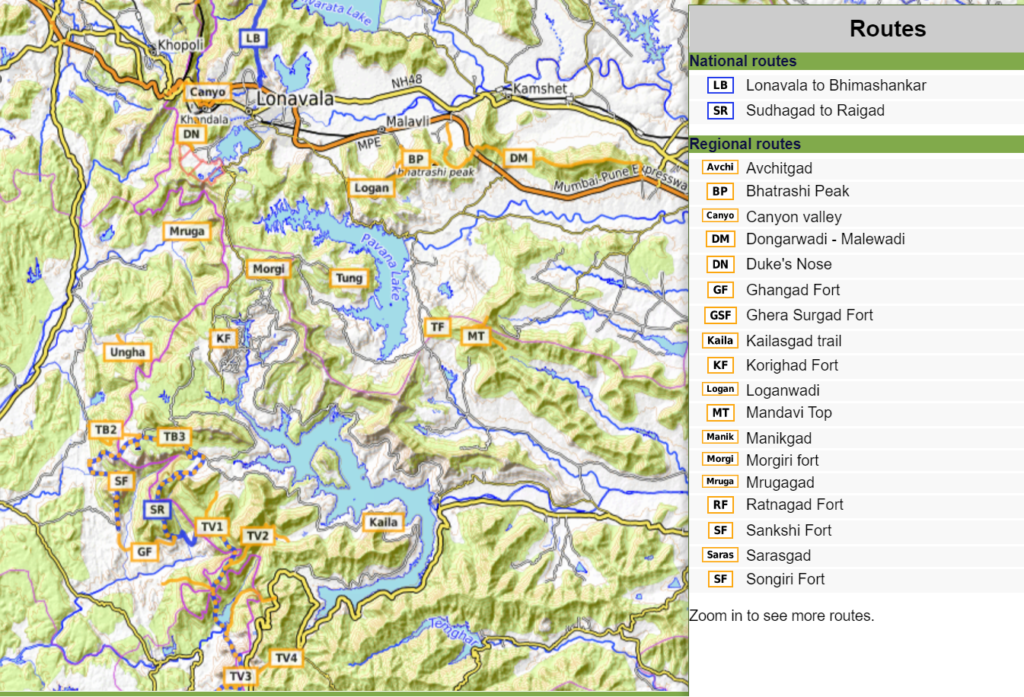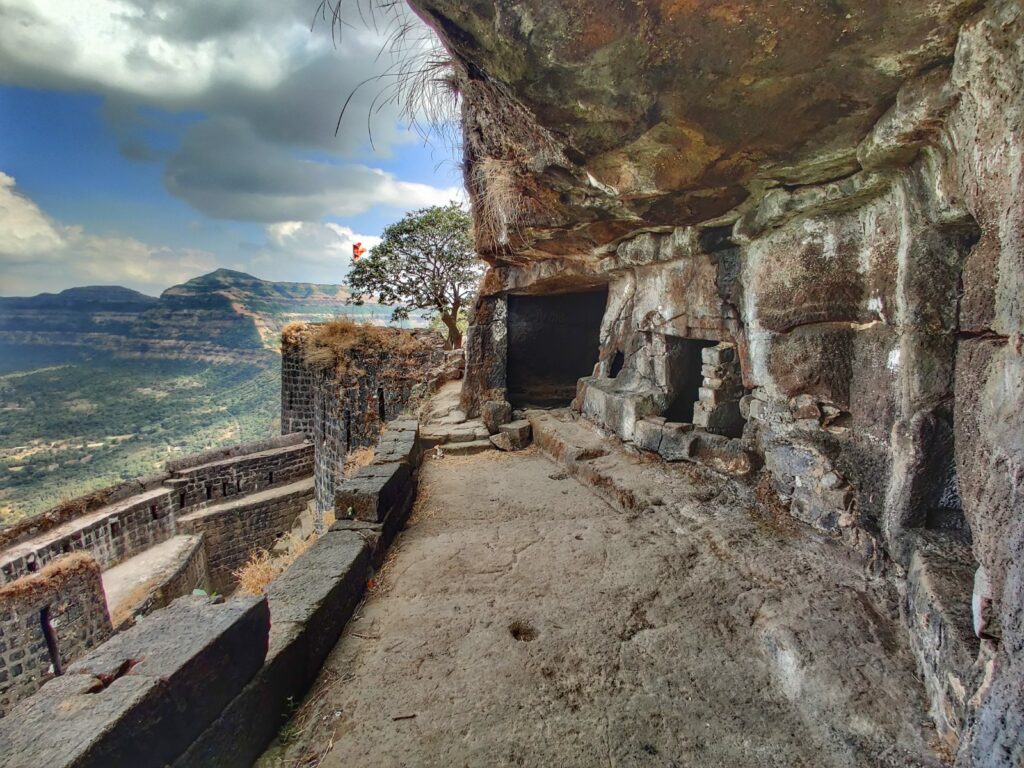 Tikona fort – 1km / 120m+ we start this traverse at Tikona fort (1087m) located on the Western end of a long ridgeline trail connecting to Hinjawadi in Pune (East). Mesmerizing views from Tikona top Northwest on the Pavana lake.
Mandavi peak – 8.5km / 530m+ just East of Tikona there a beautiful circuit trail around the Mandavi peak (1230m) overlooking Tikona fort (West), Valvi Nadi river valley (South), Kasarai river valley (East) and Pavana river valley (North).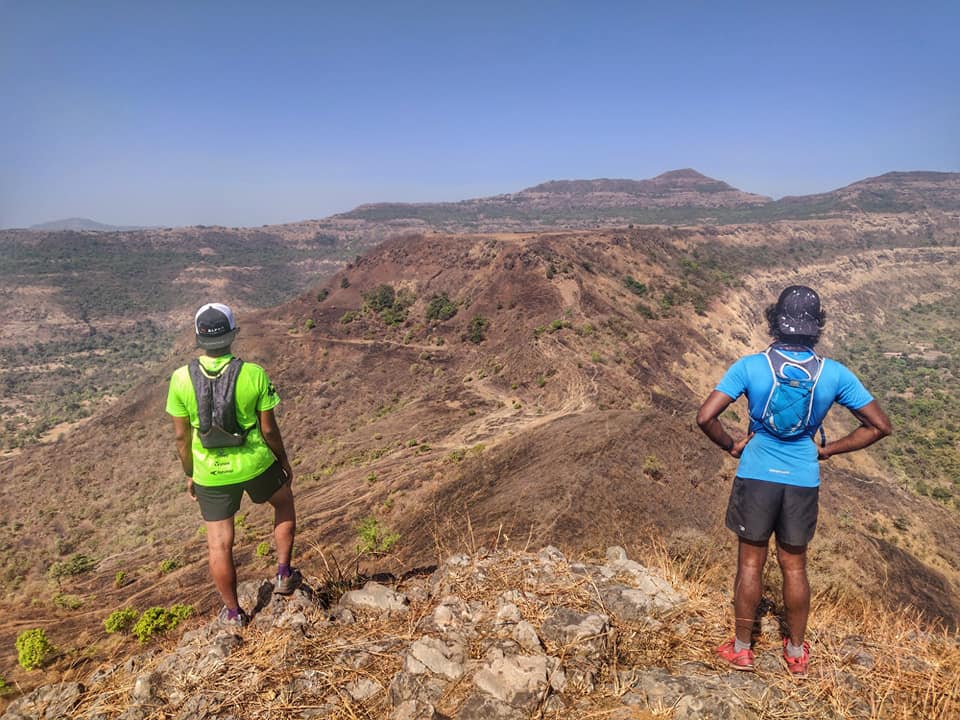 Dongarwadi-Malewadi – 19km / 700m+ from Tikona we head North across the Pavana river valley to the Mumbai-Pune express highway where we hike East to West across a long ridgeline (1130m) from Dongarwadi to Malewadi village overlooking the Pavana river valley (South) and Indrayani river valley (North).
Bhatrashi peak – 4km / 400m+ after descending North into the Indrayani valley near Malavi where we climb back up South to the Bhatrashi peak (1080m)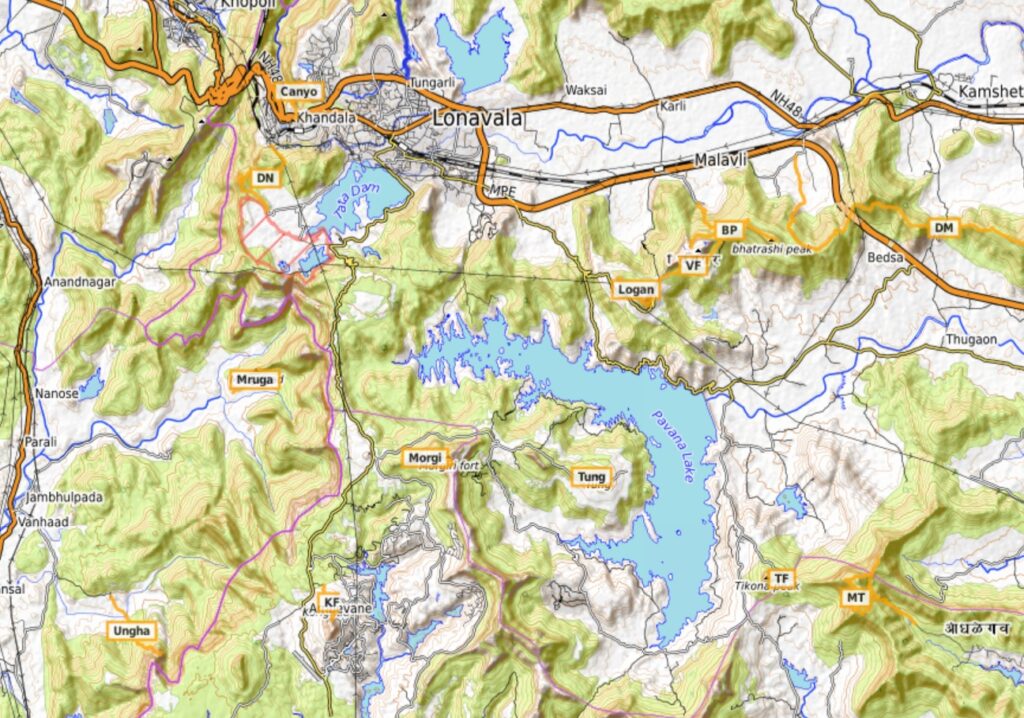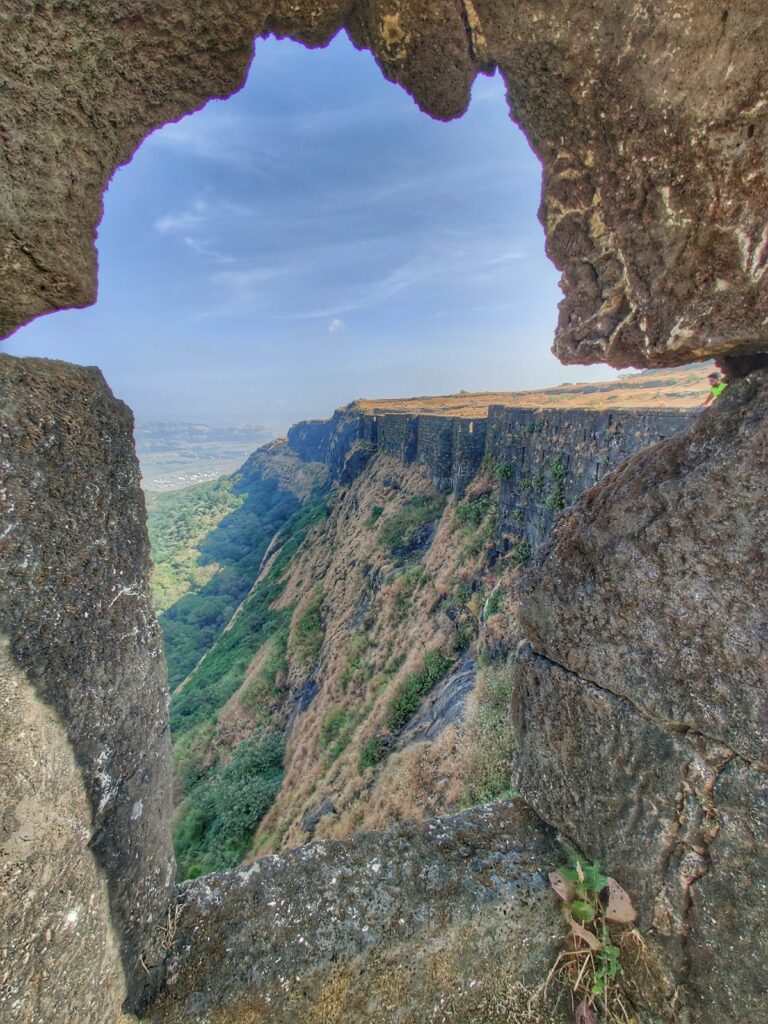 Visapur fort – 4km / 200m+ the same trail connects directly to Visapur fort (1064m) separated by a small saddle and extension of the Dongarwadi-Malewadi ridgeline above. Visapur fort overlooks the Pavana lake from the North.
Lohagad fort – 2km / 200m+ from Visapur fort we can proceed further West to the nearby Loganwadi fort (1032m) separated by a small saddle and road. The fort has an extended narrow ridgeline on the Northwest.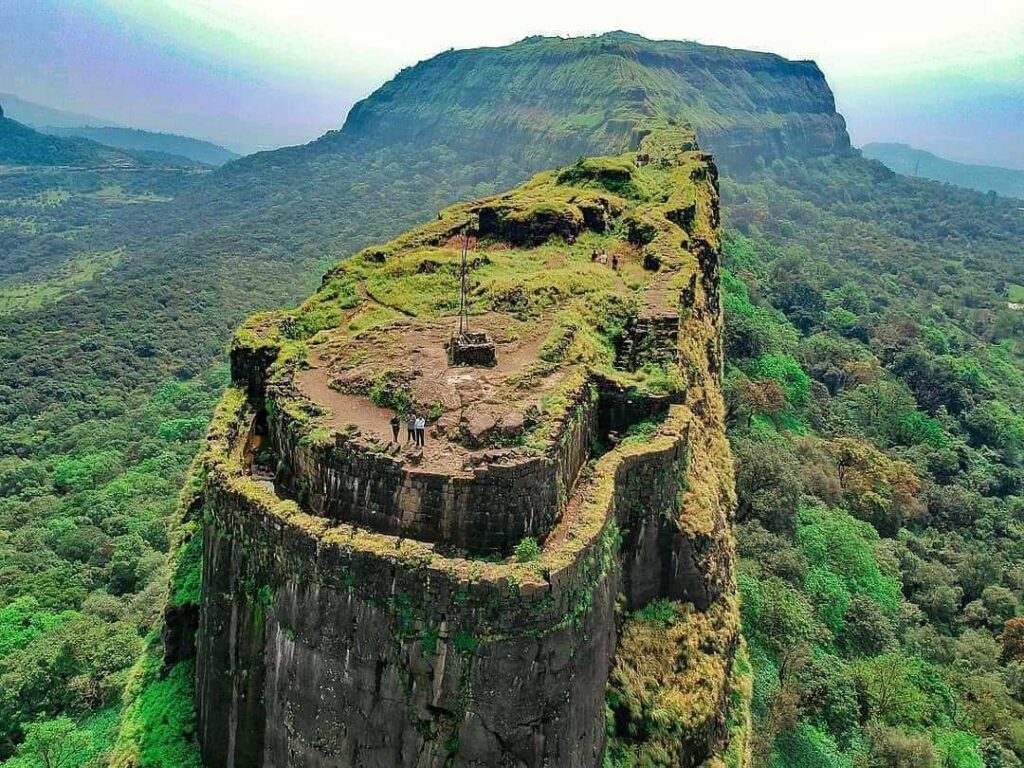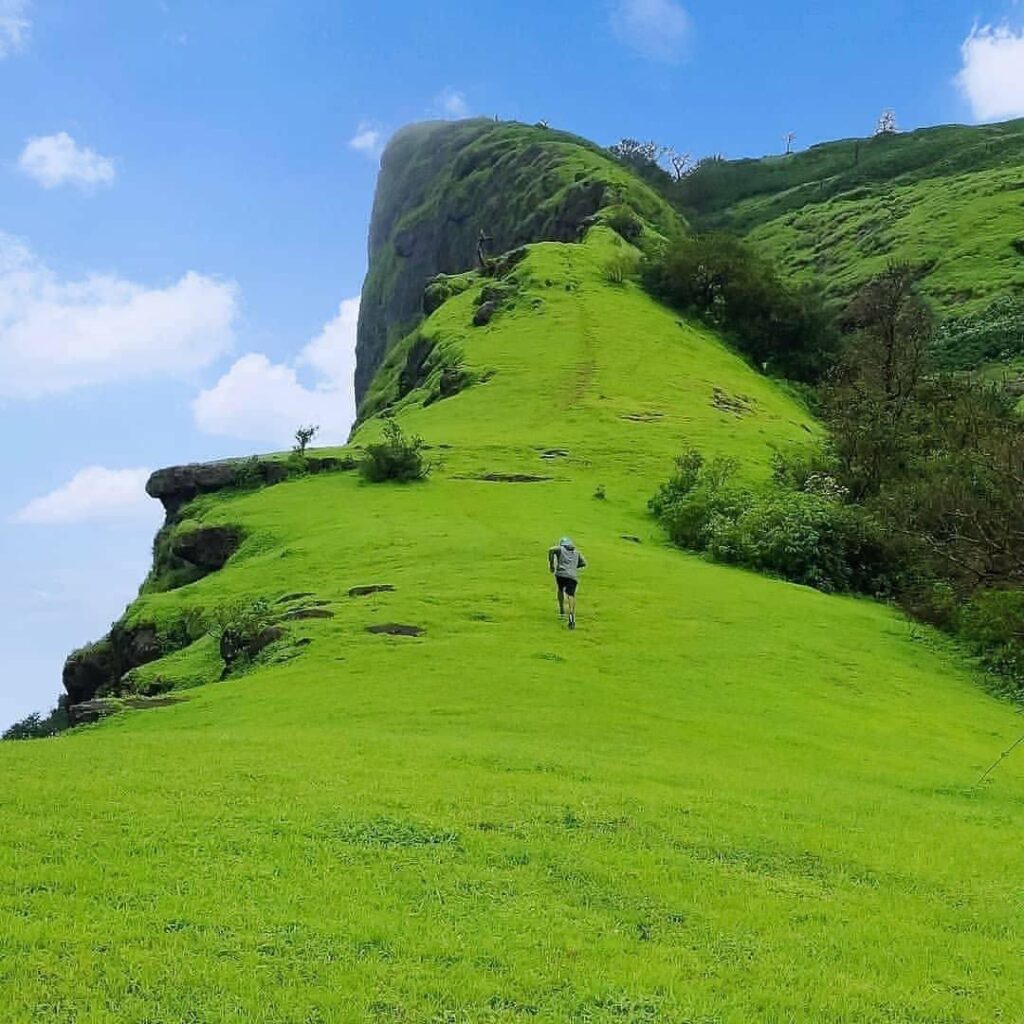 Canyon valley (Ulhas waterfall) – 3km / 400m+ from Loganwadi fort we travel by road to Lonavala for the next 2 sections. From the Mumbai-Pune express way we descend North 400m into a steep canyon section of the Ulhas river valley climbing back up on the opposite side.
Duke's nose – 5km / 200m+ South of Lonavala we climb up South to Dukes nose (736m) on the Deccan ridge offering birds eye views on the Amba river valley to the West. We descend Southeast to the Tata dam reservoir.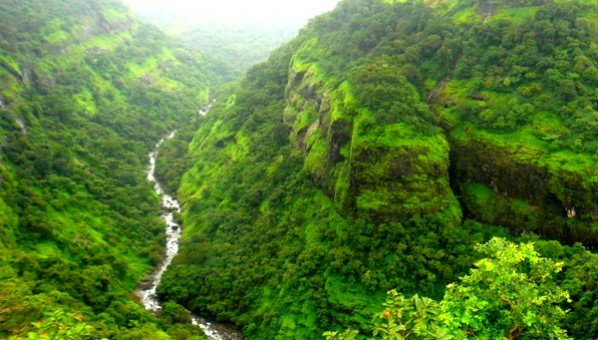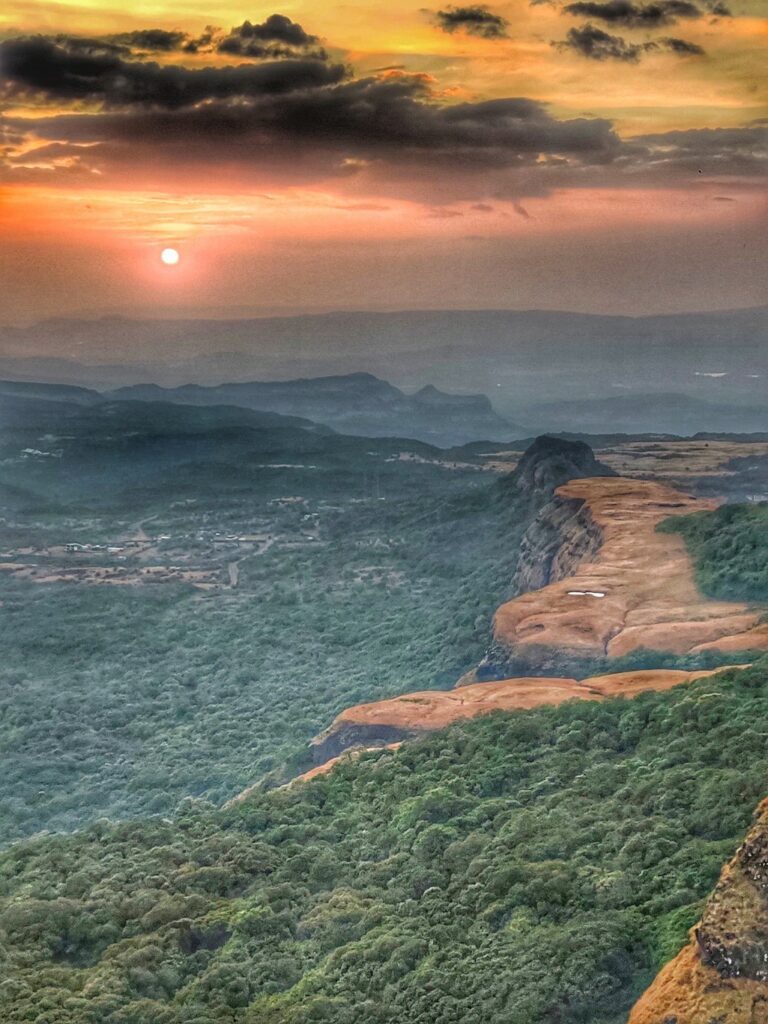 Morgiri fort – 2.5km / 300m+ we now proceed South along Aamby valley road to the base of the next 2 forts. We climb up South to a ridge where we proceed East along a mid-way plateau (photo above) and finally climb up North to the top of Morgiri fort (1050m). Birds eye views on the South and West extending plateaus below.
Tung fort – 1km / 150m+ a short ride away by road, located to the East of Morgiri we find Tung fort (1075m) located on a small hillock overlooking the beautiful Pavana lake (photo below).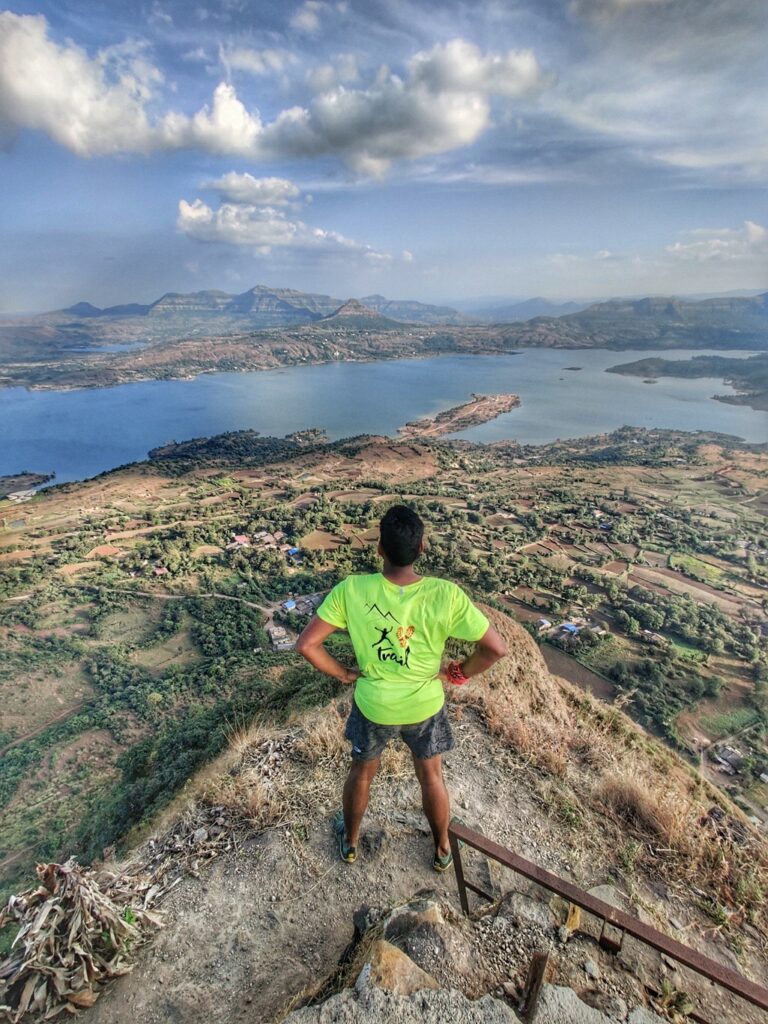 Korighad fort – 1.5km / 140m+ South of Morgiri we find Korigad fort (924m) overlooking the Aamby valley on the East, Pan Dongar peak (900m) to the Southwest. The Aamby valley lake flows South into the Mulshi lake.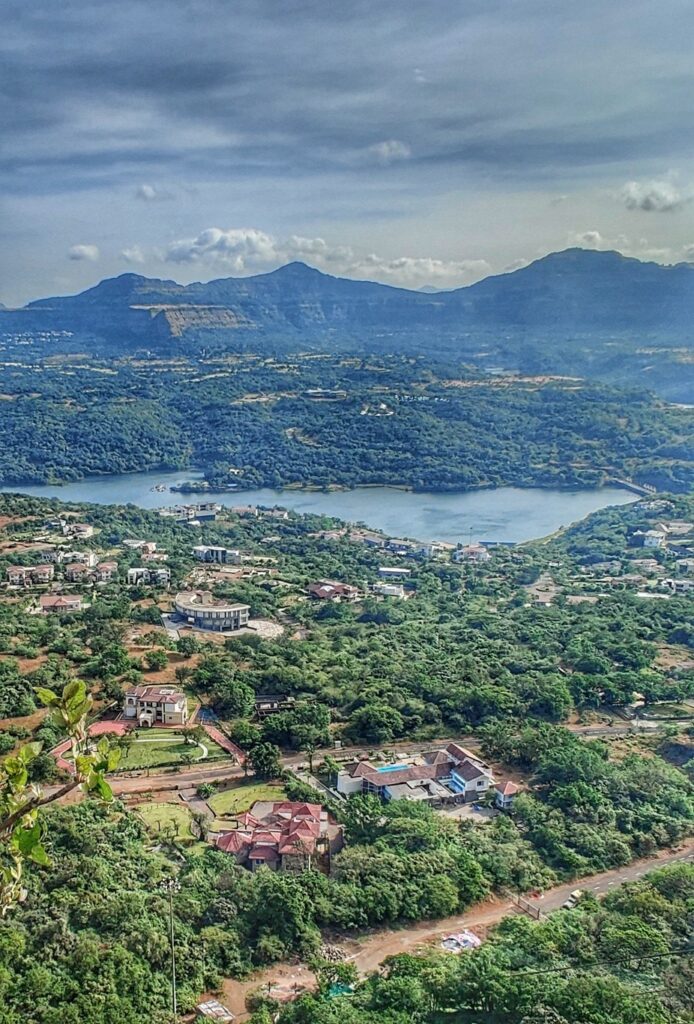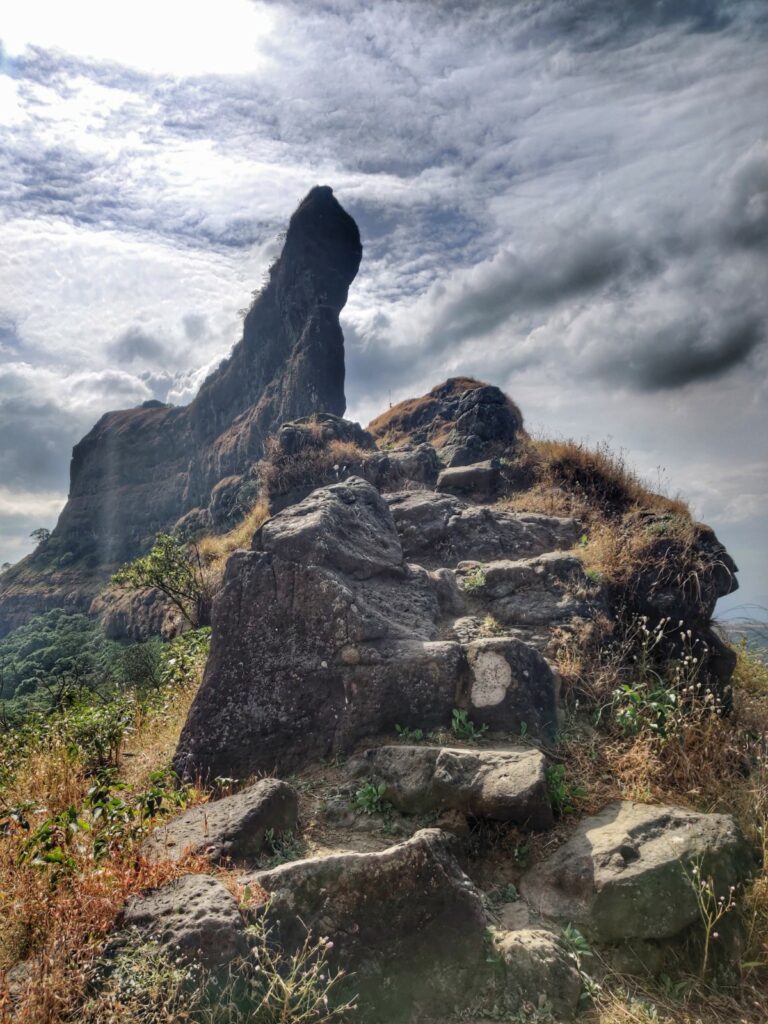 Taila-Baila – 6km / 100m+ from Korighad fort we follow a short road section South passing by Bhoja Dongar (1000m) towards the well known twin pinnacle of Taila-Baila (770m) on the edge of the Deccan plateau. Beautiful views from the small temple in between the pinnacles on the surrounding region.
Ghangad fort – 15km / 800m- a short road section from Taila-Baila takes us to Ghangad fort (810m) overlooking the Borapdara river valley (North) and Ampbarai Nala valley (South) and Mahar Thana peak (Southeast) and Ghondand peak (Southwest).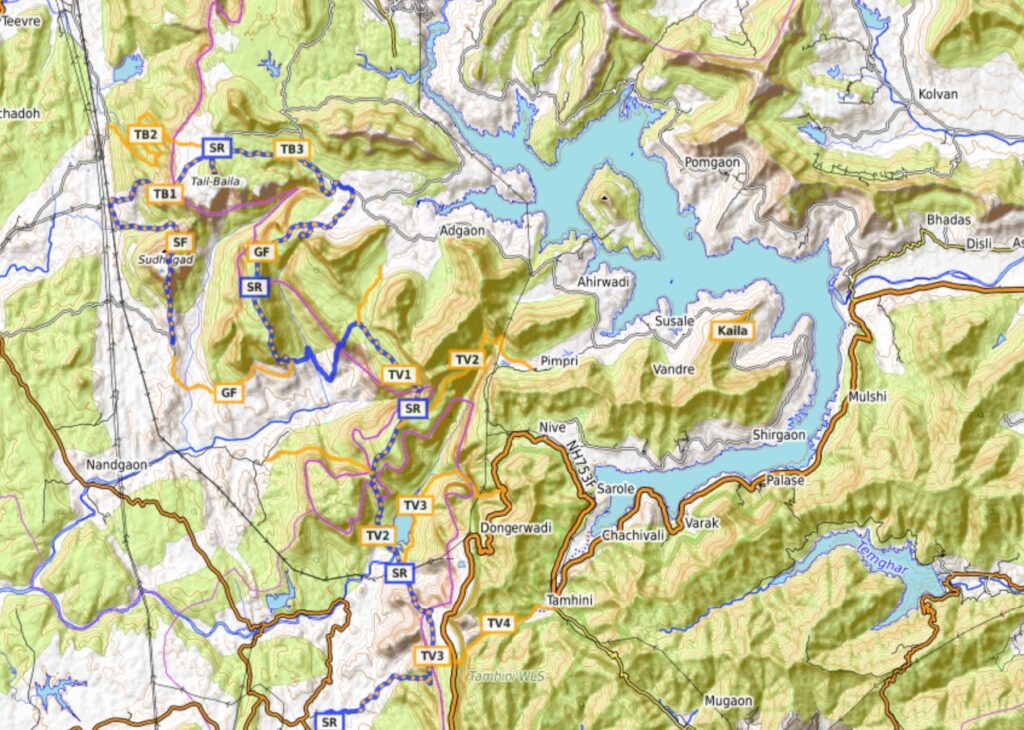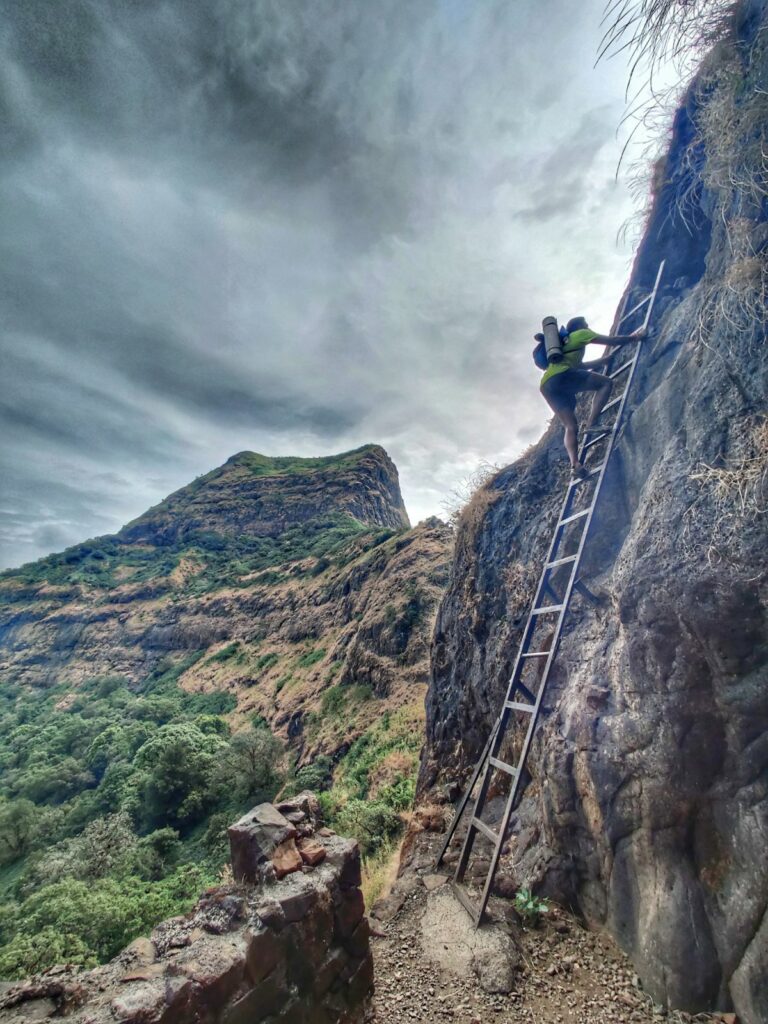 Tamhini valley – 12km / 700m- from Ghangad fort there are various trails connecting us to the Tamhini valley (Kundalika river) further South. Climbing out East from Tamhini we reach the village of Pimpri near the Mulshi reservoir.
Kailashgad – 1.5km / 200m+ from Pimpri it's a short road section along the beautiful Mulshi reservoir towards Kailashgad fort (1000m) located on a Northeast-Southwest ridgeline offering meserizing views on the lake below.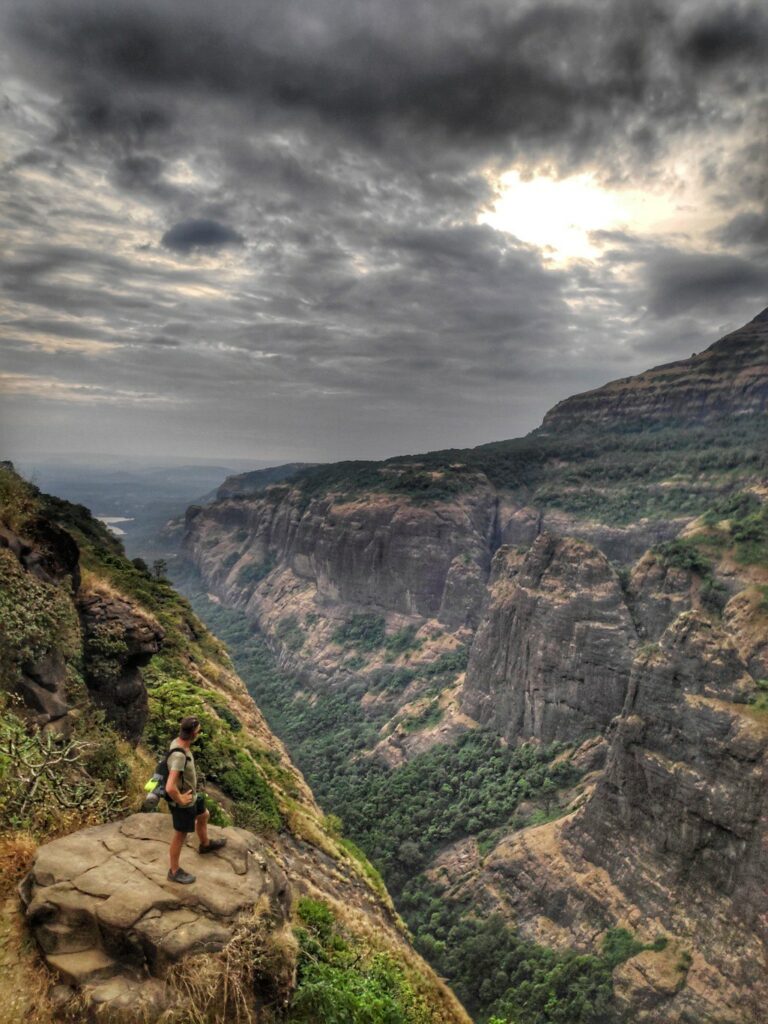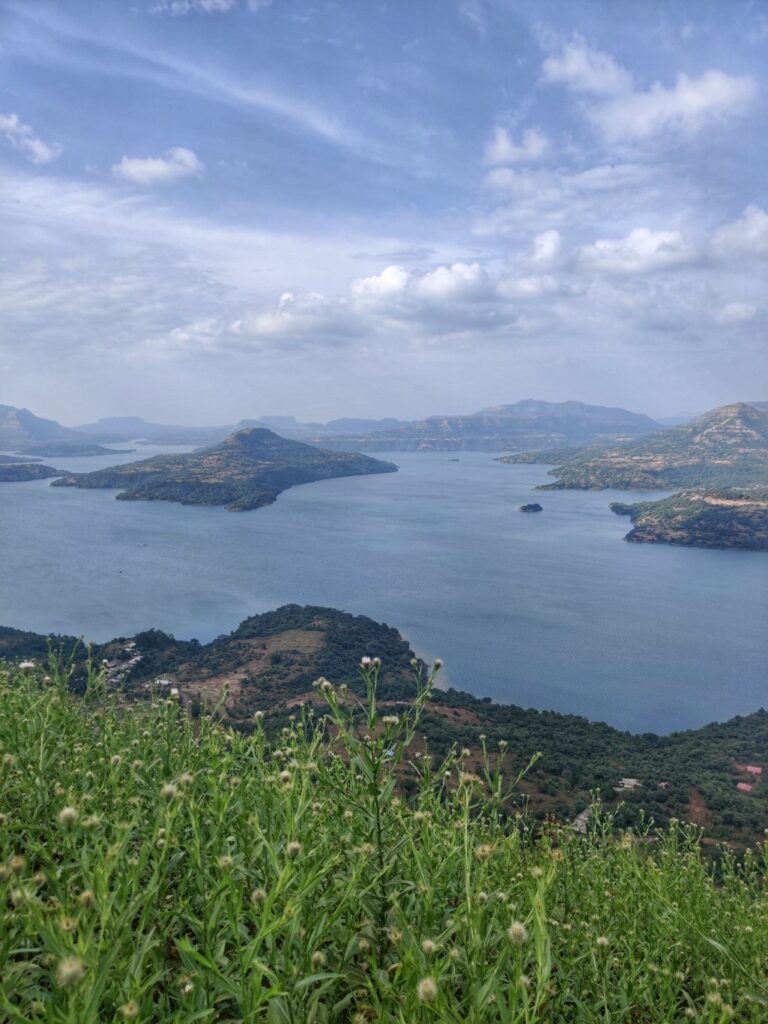 Navigation
Above traverses can be easily navigated using most mobile mapping apps – most use Open Street Maps as base maps which include tens of thousands of kilometers of trails in Himalayas, Sahyadri, etc. OSM maps can be downloaded on the phone for offline exploration of the mountains without mobile network. Contours can be added to understand the topography of the terrain. My favorite app is OSMAnd.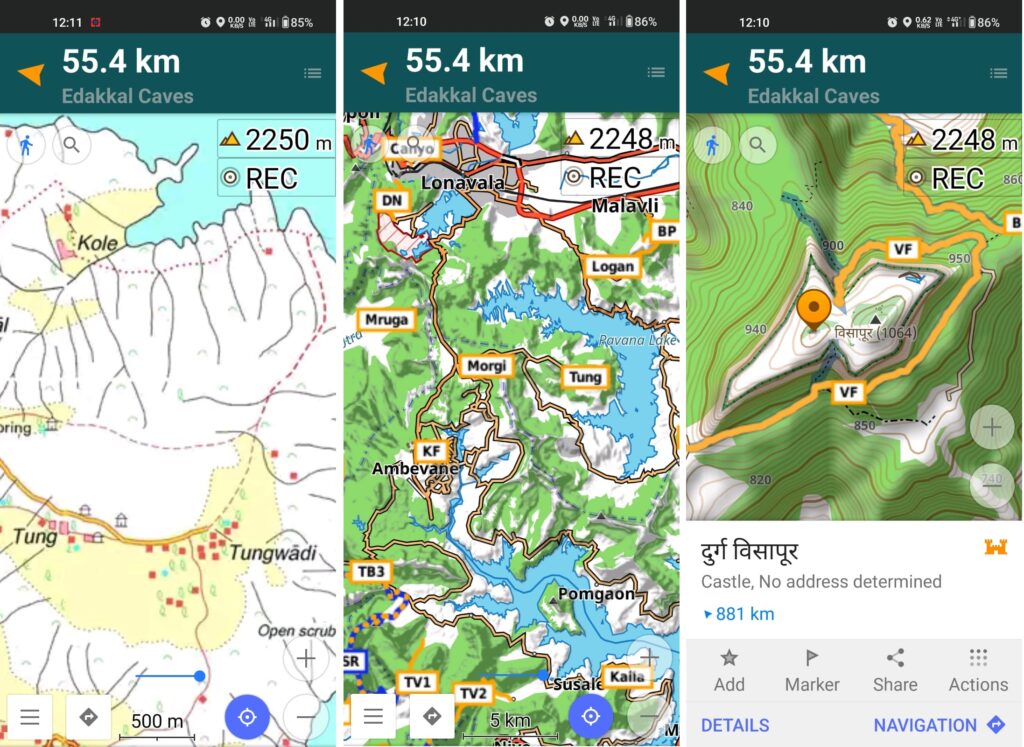 References