After a wonderful sleep in our shelter at Beas Kund at 3600m we packed up and kept our gears at the nearby shepherd's shelter to climb up light to the Shitidhar base camp at 4700m.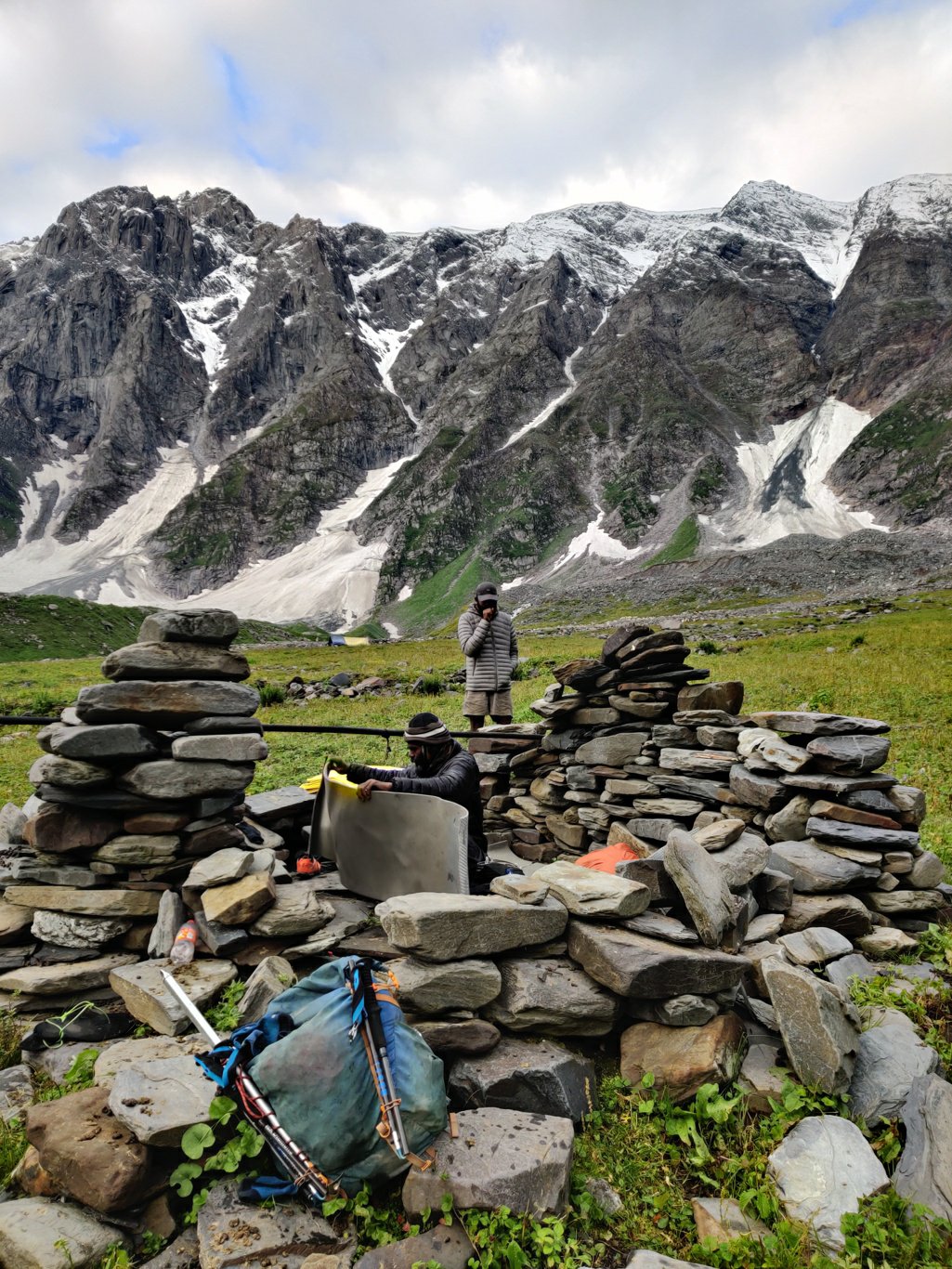 We woke up the shepherds who were still asleep and started preparing breakfast: yummy white oats with fresh goat milk. Solid nutrition for a solid ascent ahead.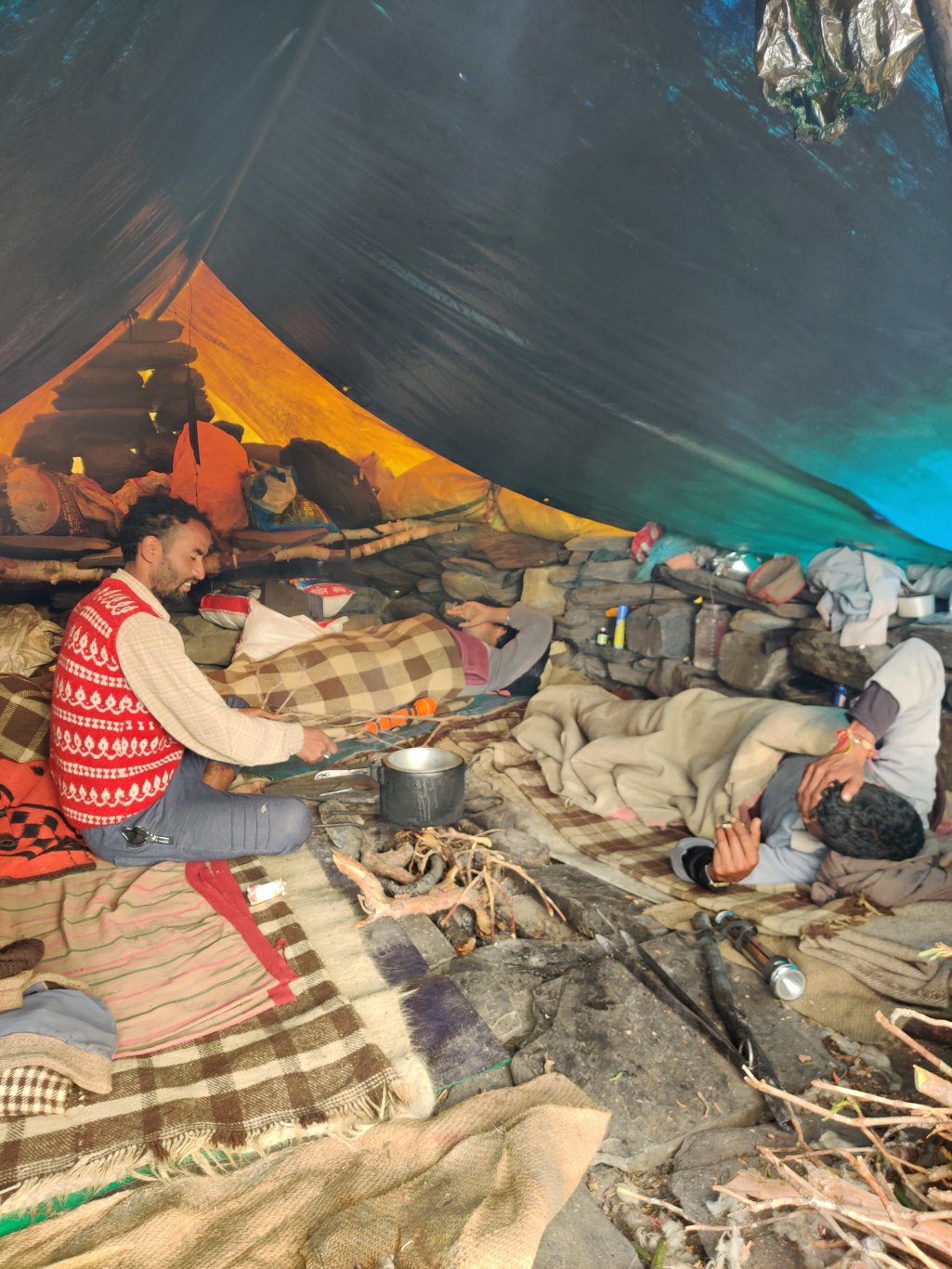 Having no utensils but one aluminium cooking plate we helped ourselves with chopsticks. Mixing fresh milk instead of the usual water made it more tasty and energetic.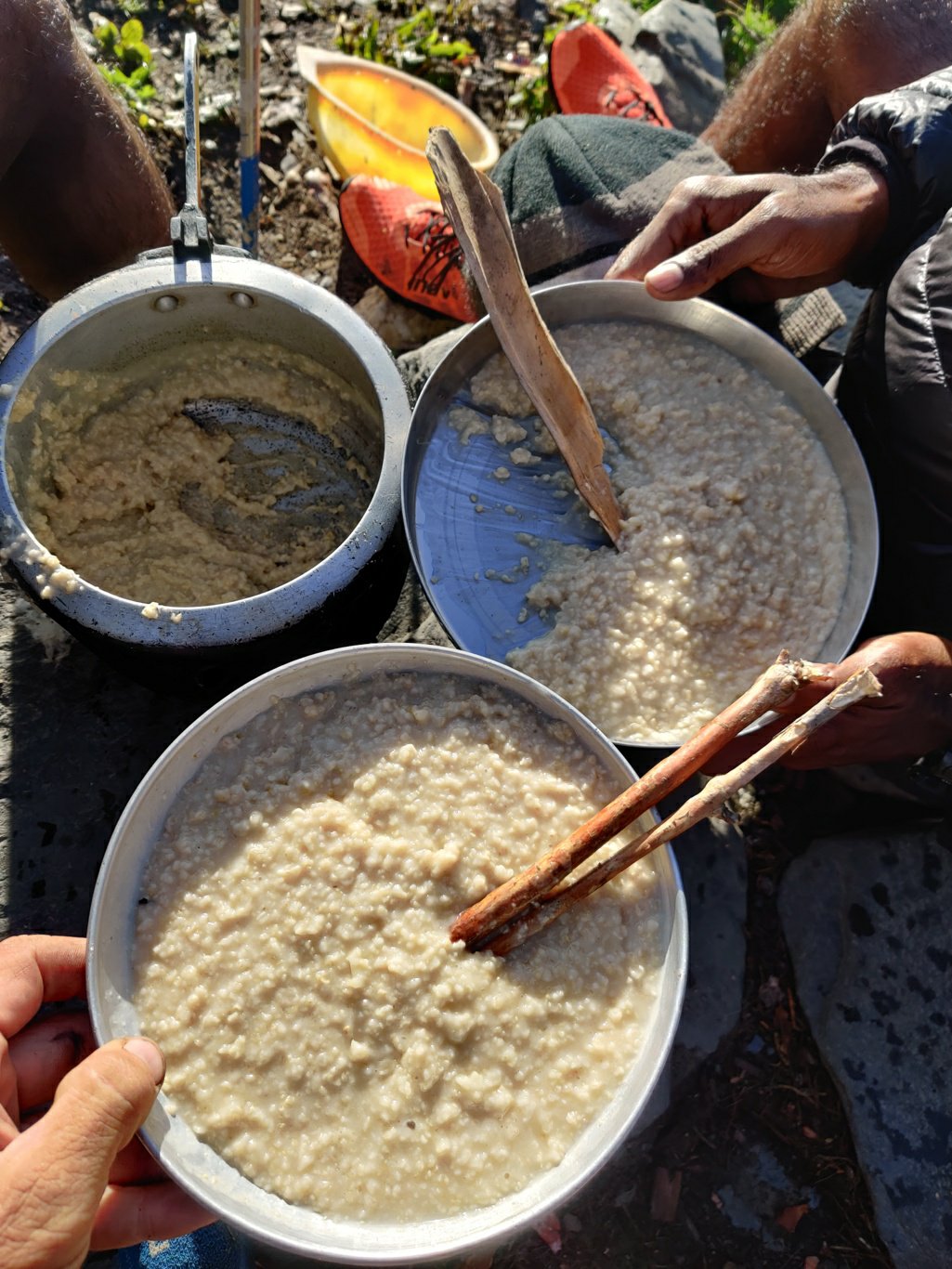 We followed a small trail proceeding North along the ridge climbing up steadily above the open Beas Kund valley. The slopes were covered with a colourful display of alpine flowers.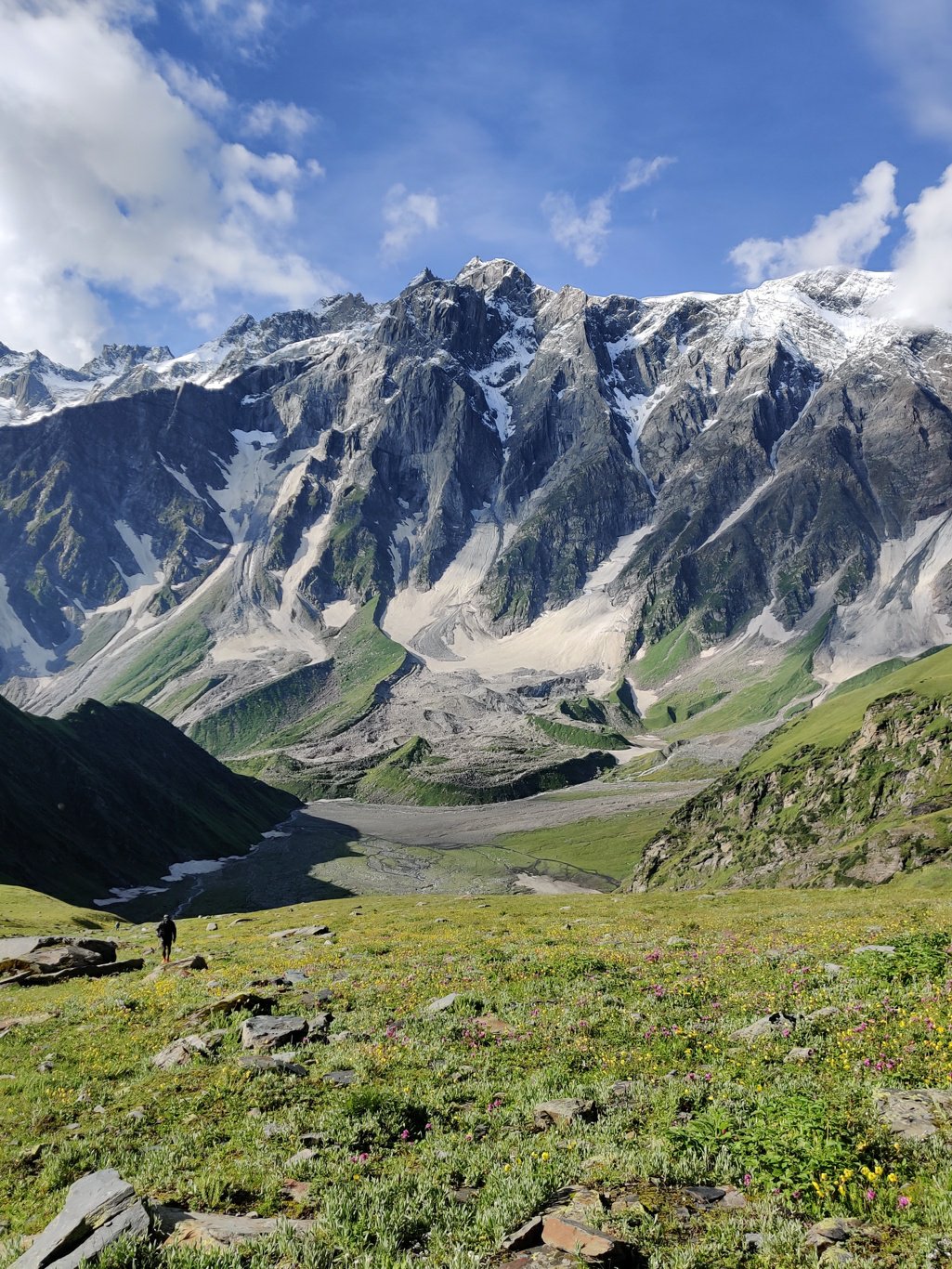 As we climbed up higher we got stunning views on the opposite mountains seperating the Beas and Ravi river valleys. A natural boundary between Kullu and Kangra districts.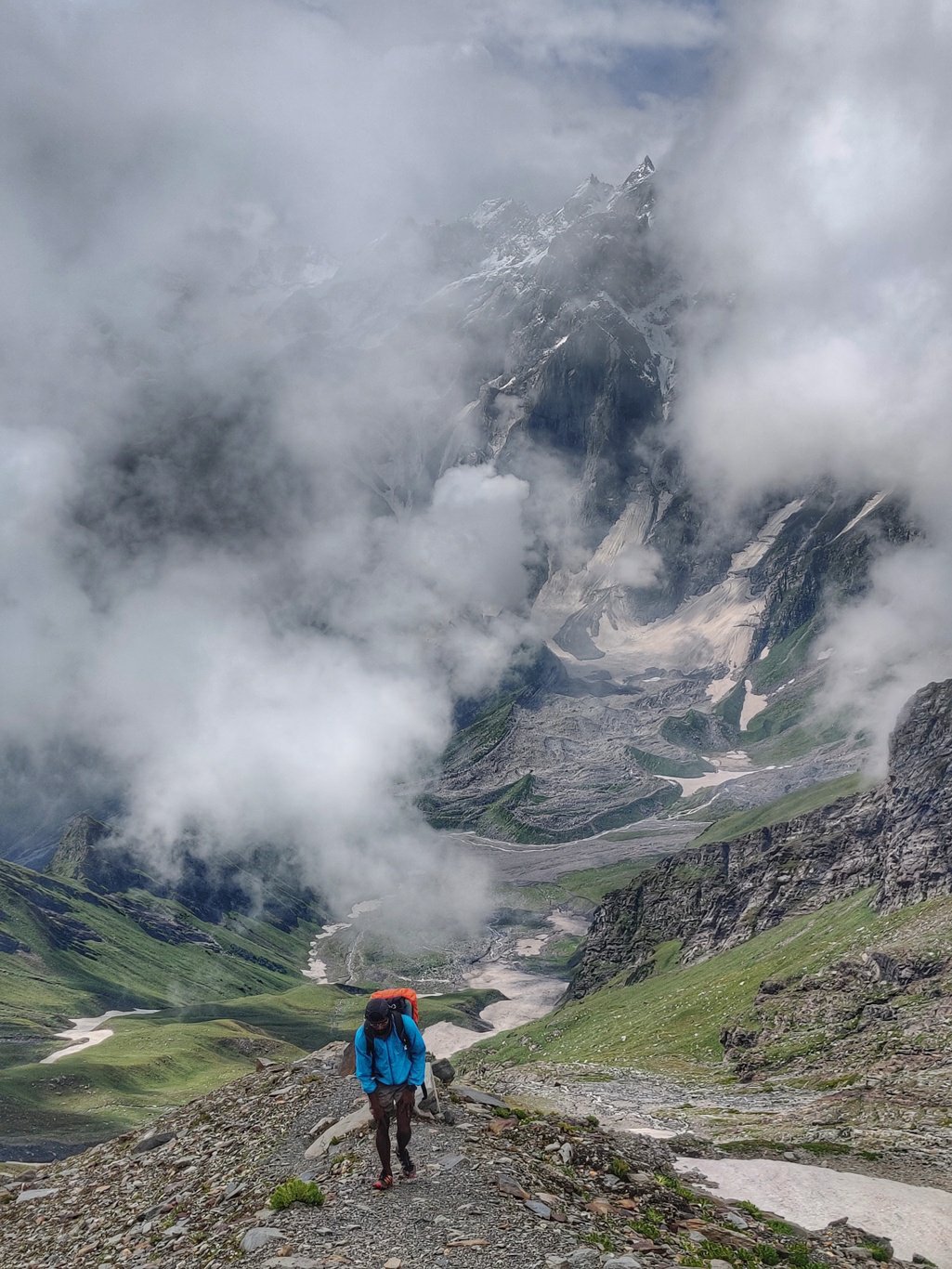 Three 6000m+ peaks named Hanuman Tibba were standing out above the rest. The mountain range appeared much steeper and rugged on the opposite side from where we were climbing up.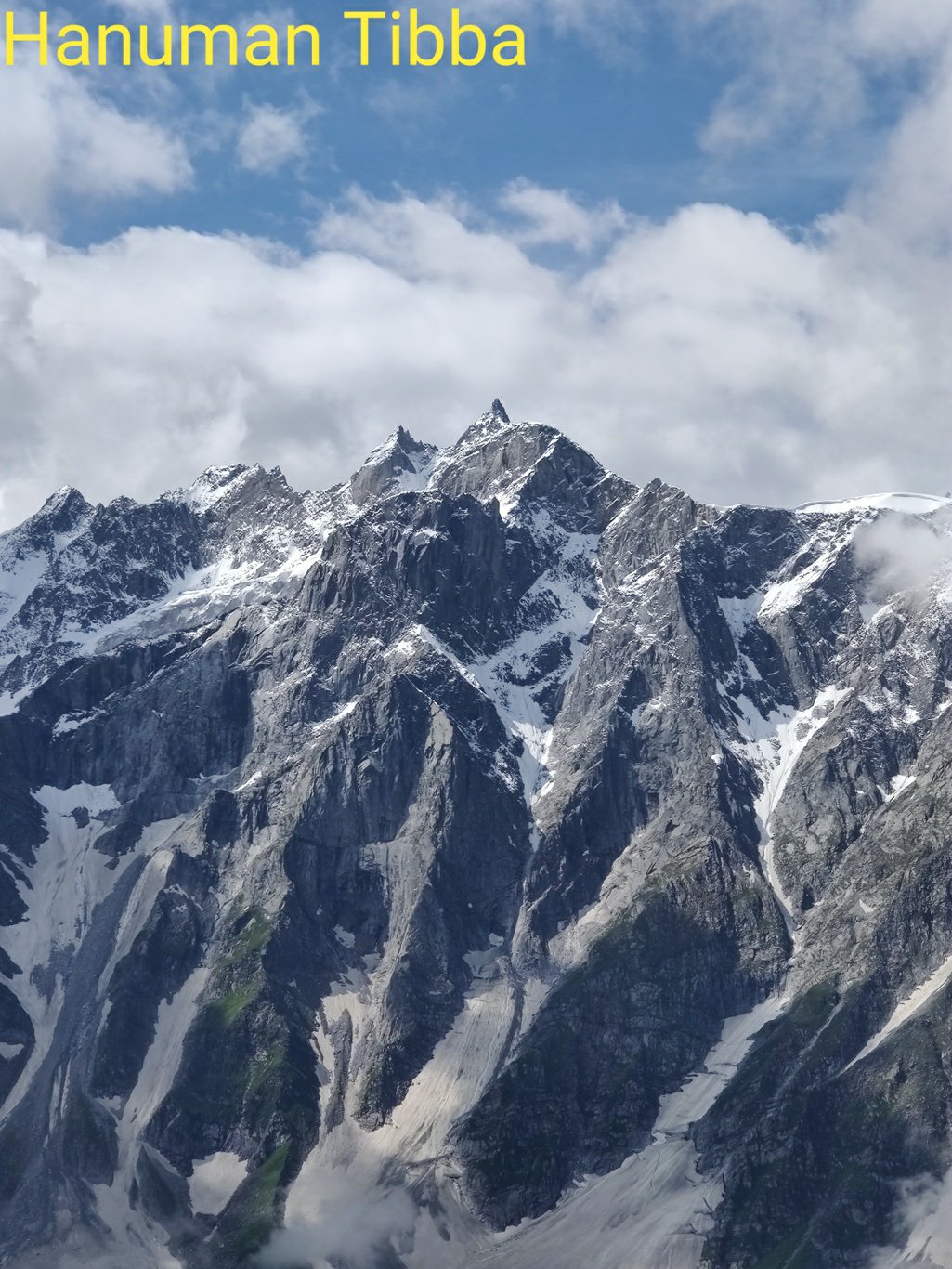 After reaching the Shitidhar base camp 1 at 4700m we climbed up further onto snow sections as the surrounding peaks were playing hide and seek behind the constant changing clouds.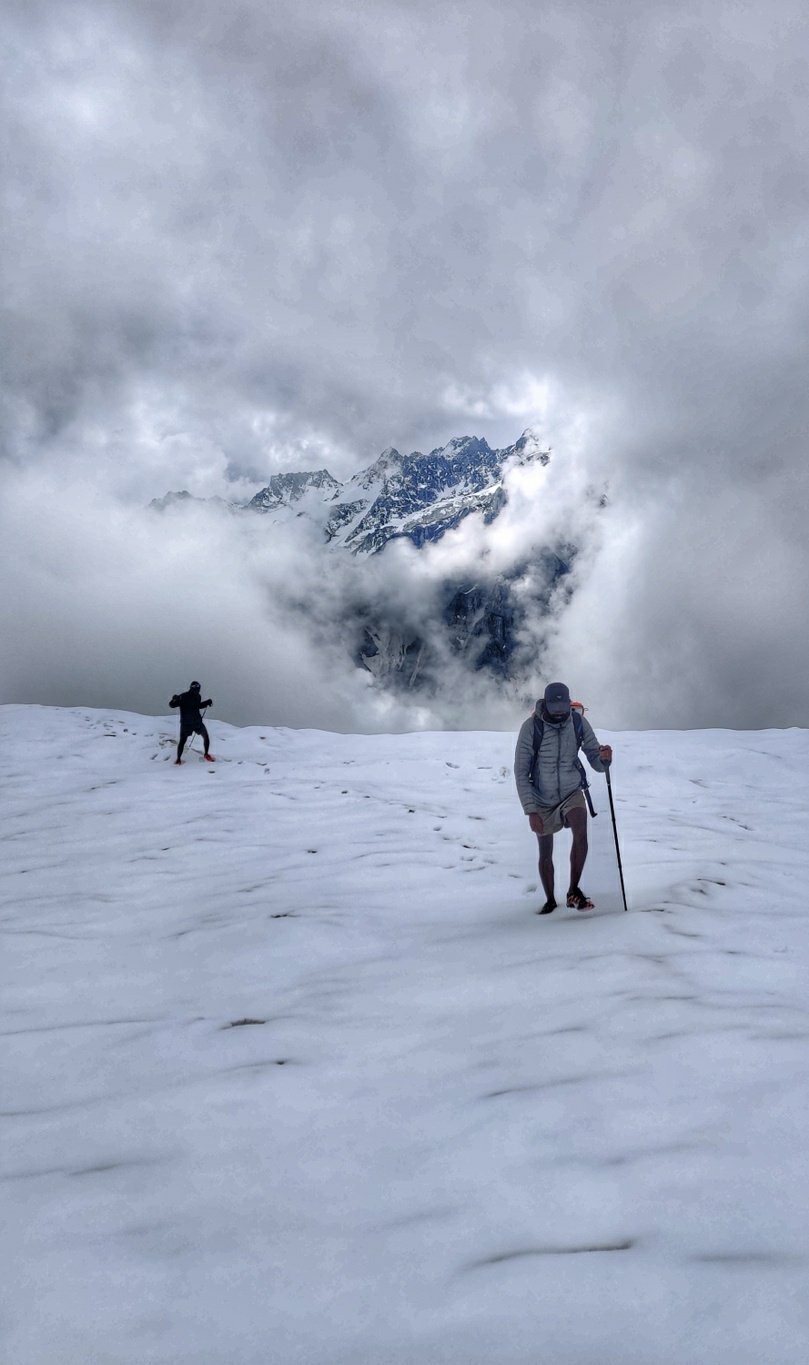 Fresh snow covered last winters frozen snow. In the distance we could hear rocks falling down from the slopes as the ice was melting under the sun. After reaching 4900m we took a moment to take in the amazing views and decided to head back down.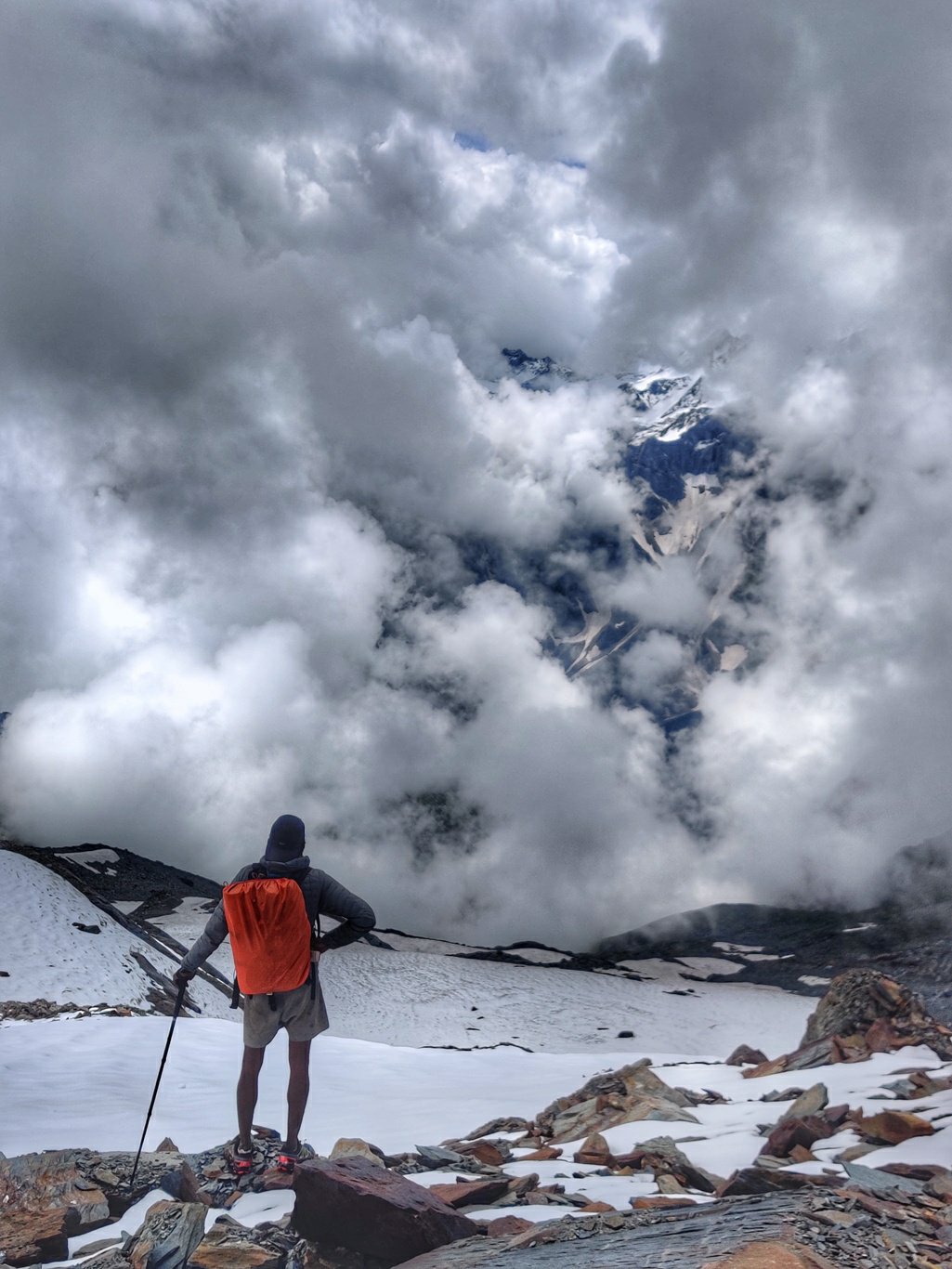 After 3.5 months across treacherous terrain and varied weather conditions my trusty Salewa's trail run shoes finally were giving up. The soles were totally flattened leaving little grip and the sides were opening up.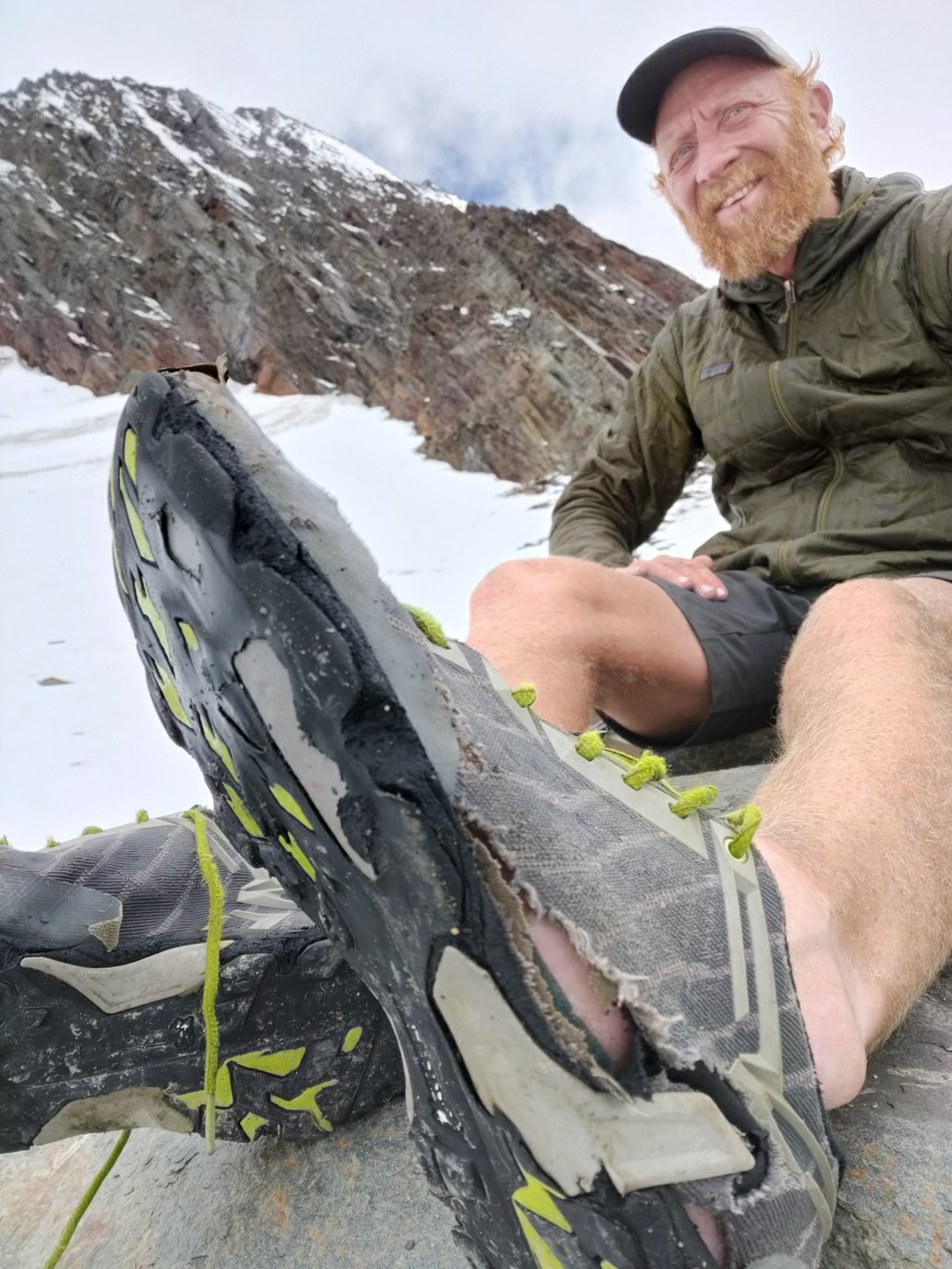 Where we had taken 4 hours to climb up 1200m descending was done deal in just one hour. It was great running down the narrow hair pin trail down the small ridge into the mist indulged valley below.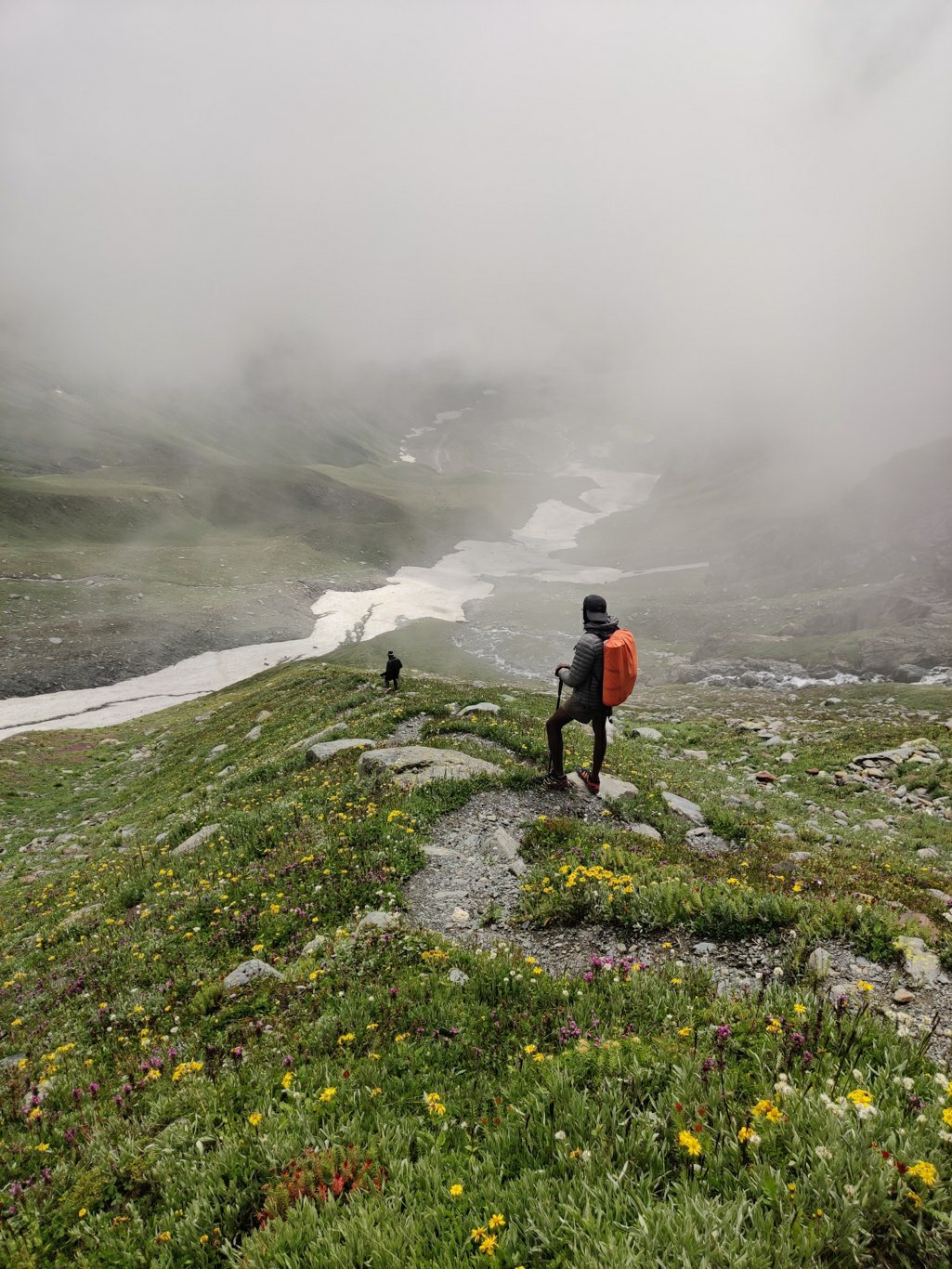 Halfway we stepped out of the meadows onto the snow covered gully which made our descend more fun sliding down the frozen snow. Near the base of the gully we could walk underneath the snow bridge inside the stream.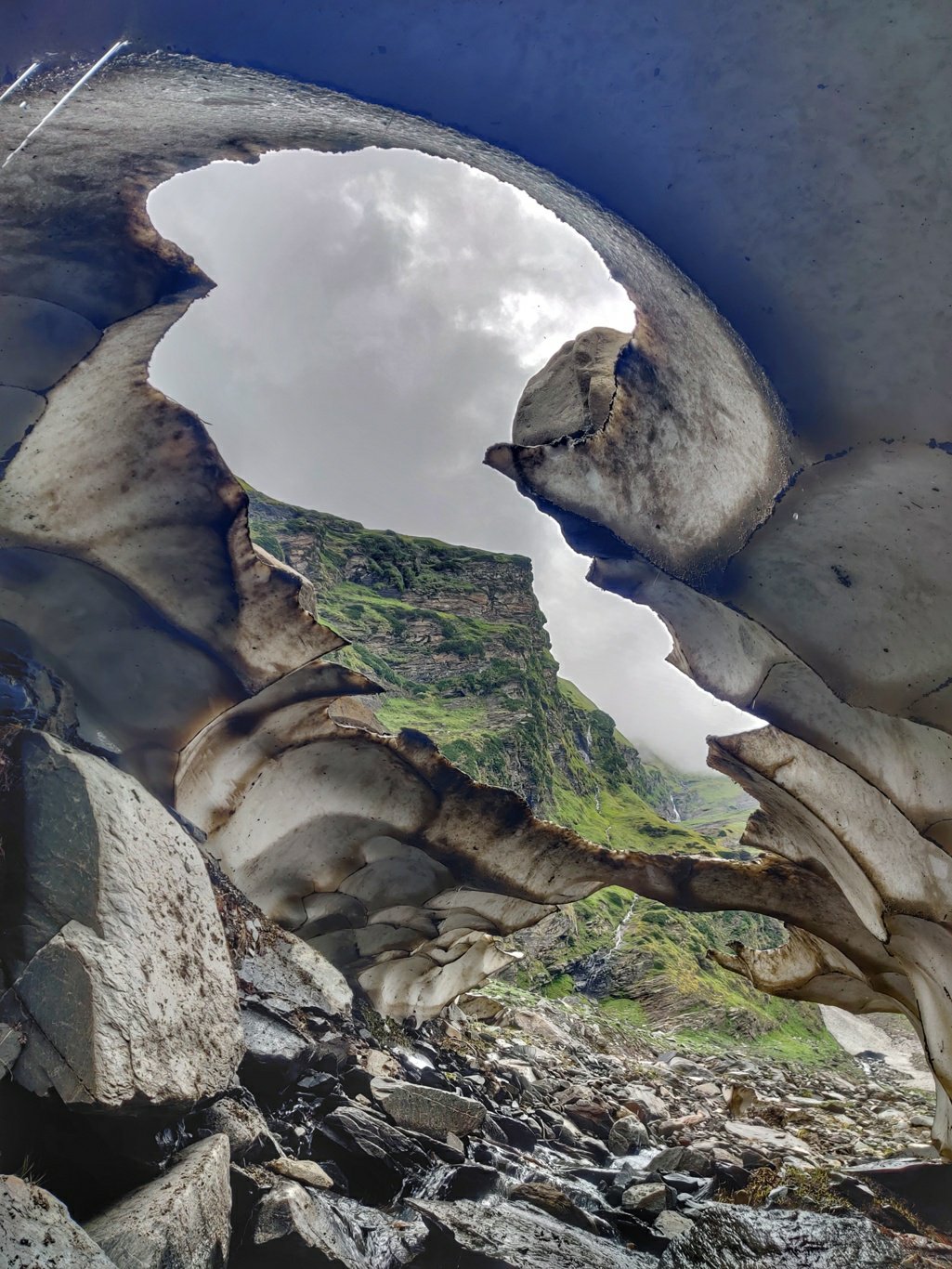 We reached back to the shepherd's shelter by 2pm and prepared a quick lunch before descending back to Dhundi. We bid goodbye to the beautiful Beas Kund and traversed back across the boulder zone down into the Solang valley.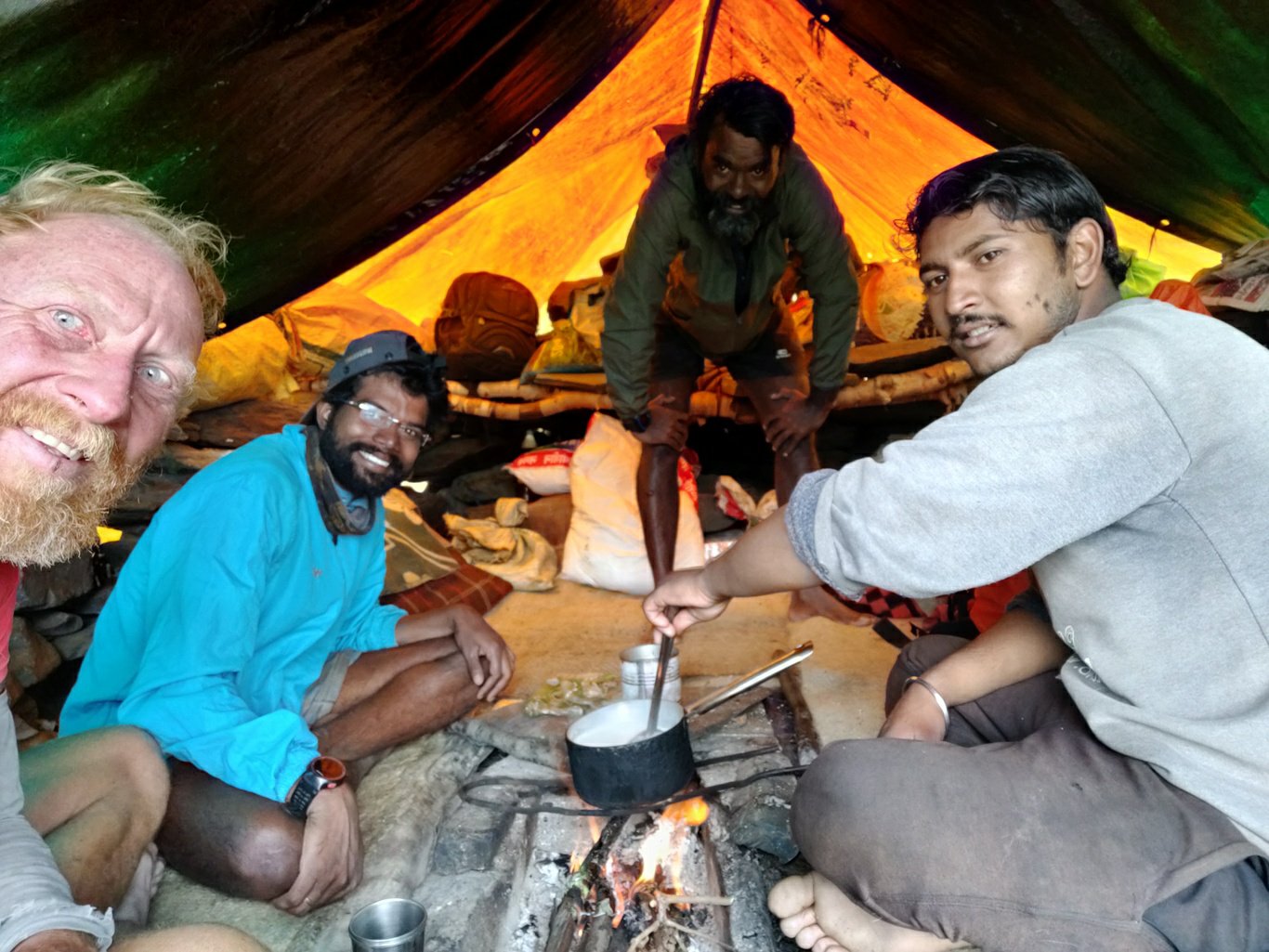 At the Rothang tunnel project near Dhundi we hitched a ride in a jeep who dropped us at Solang from where we got another ride to Palchan and yet another till Manali where I went shopping for a new pair of shoes.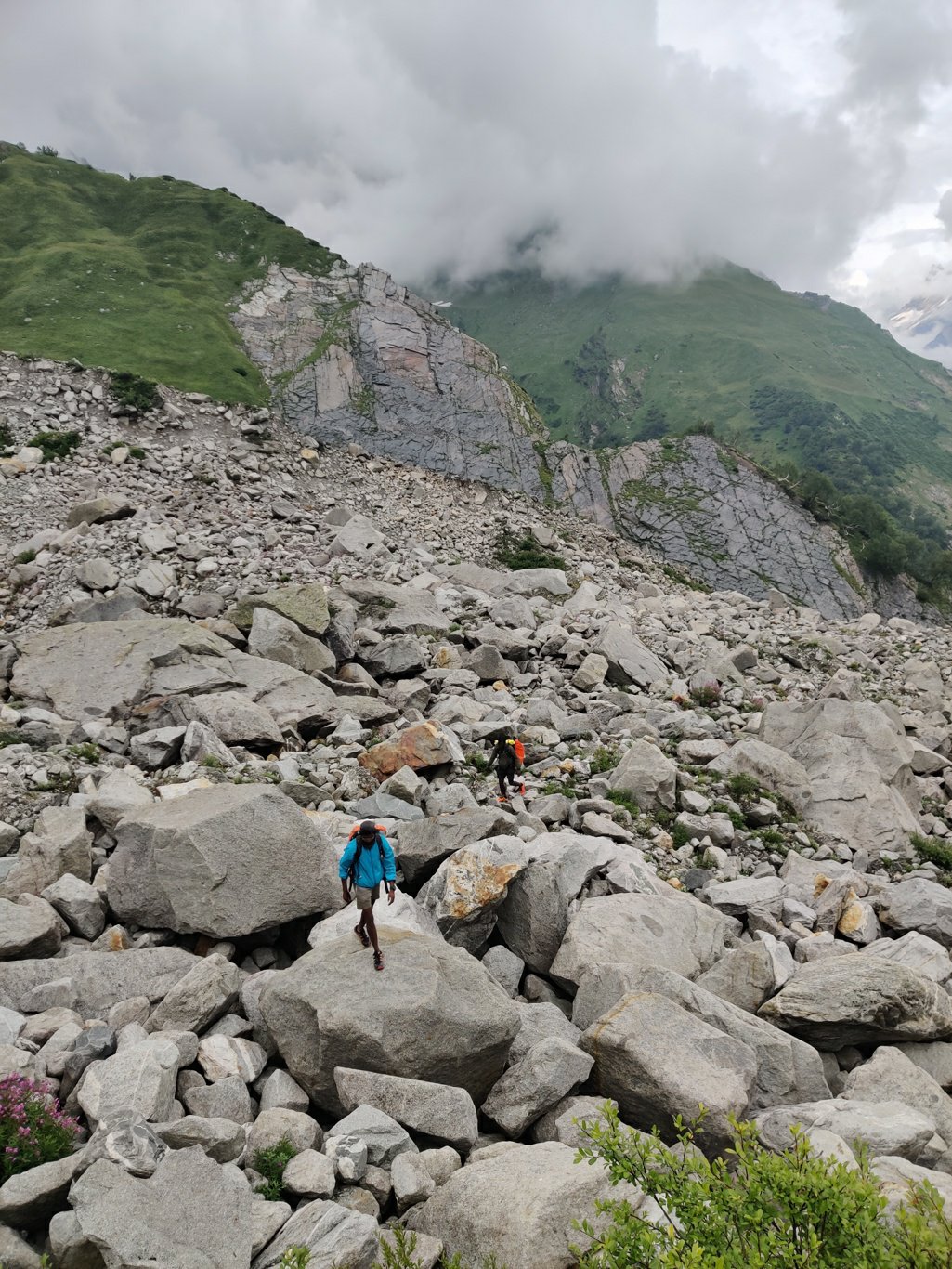 We grabbed dinner and walked back to Vashisht where we checked into a room for the night targetting a dip in the hot spring the next morning before heading to our next pass: Kaliheni.