We stayed overnight at Kokhsar at the base of the Rothang pass, sleeping behind a small temple behind the check post. After tea at one of the dhaba's we boarded the 6am bus which took us up the Rothang pass.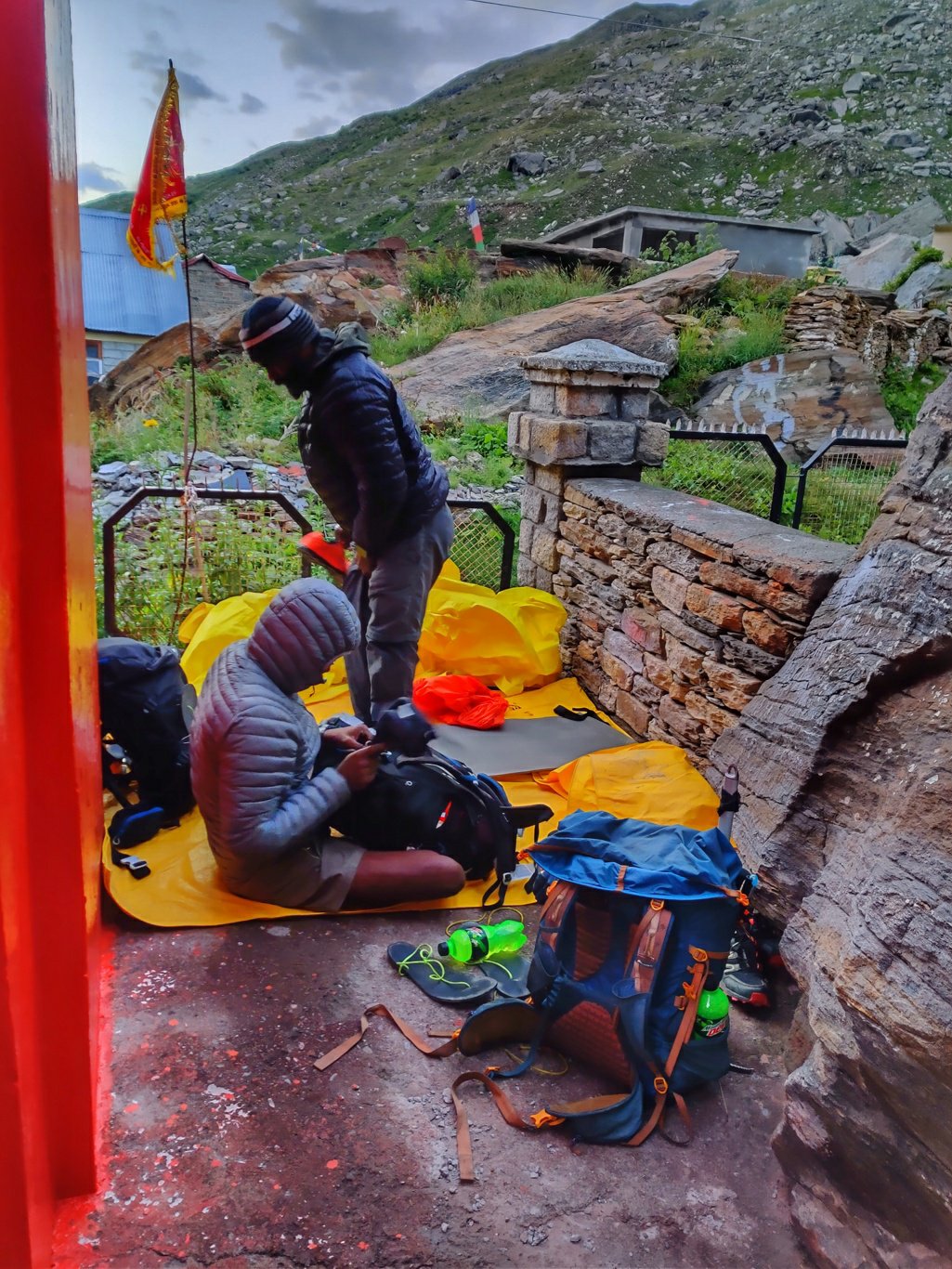 After the pass the road was blocked for several days already due to landslides after recent heavy rainfalls. We got down from the bus and started climbing down towards Kothi, short cutting the hair pin bends of the road. A nice trail took us down through scenic forests to the base.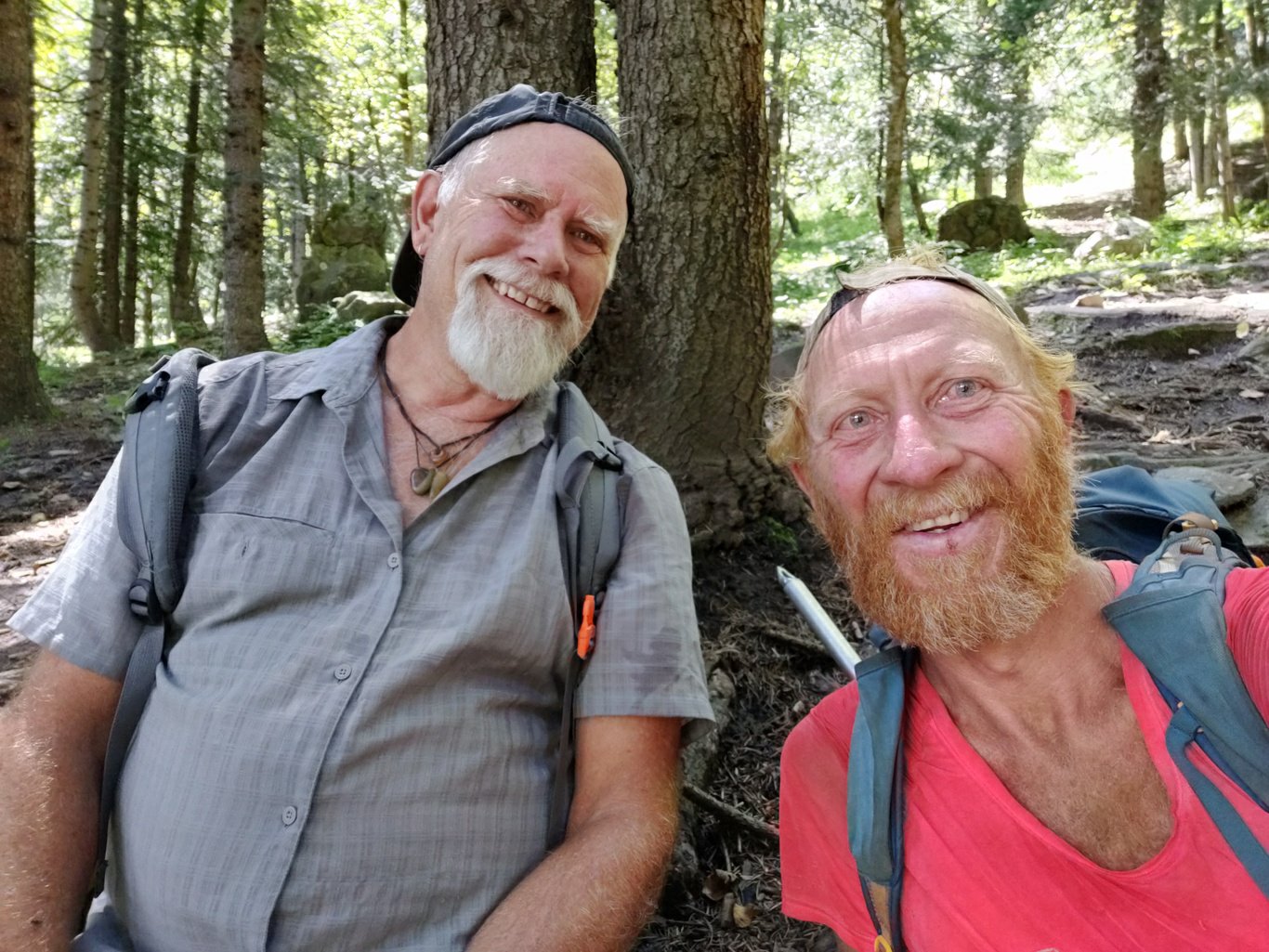 On the way an elder gentleman Roland joined us hiking down. He was an American born from missionaries who migrated to India in 1903. He was staying in Madurai where his wife was studying the history of puppetry in Tamilnadu.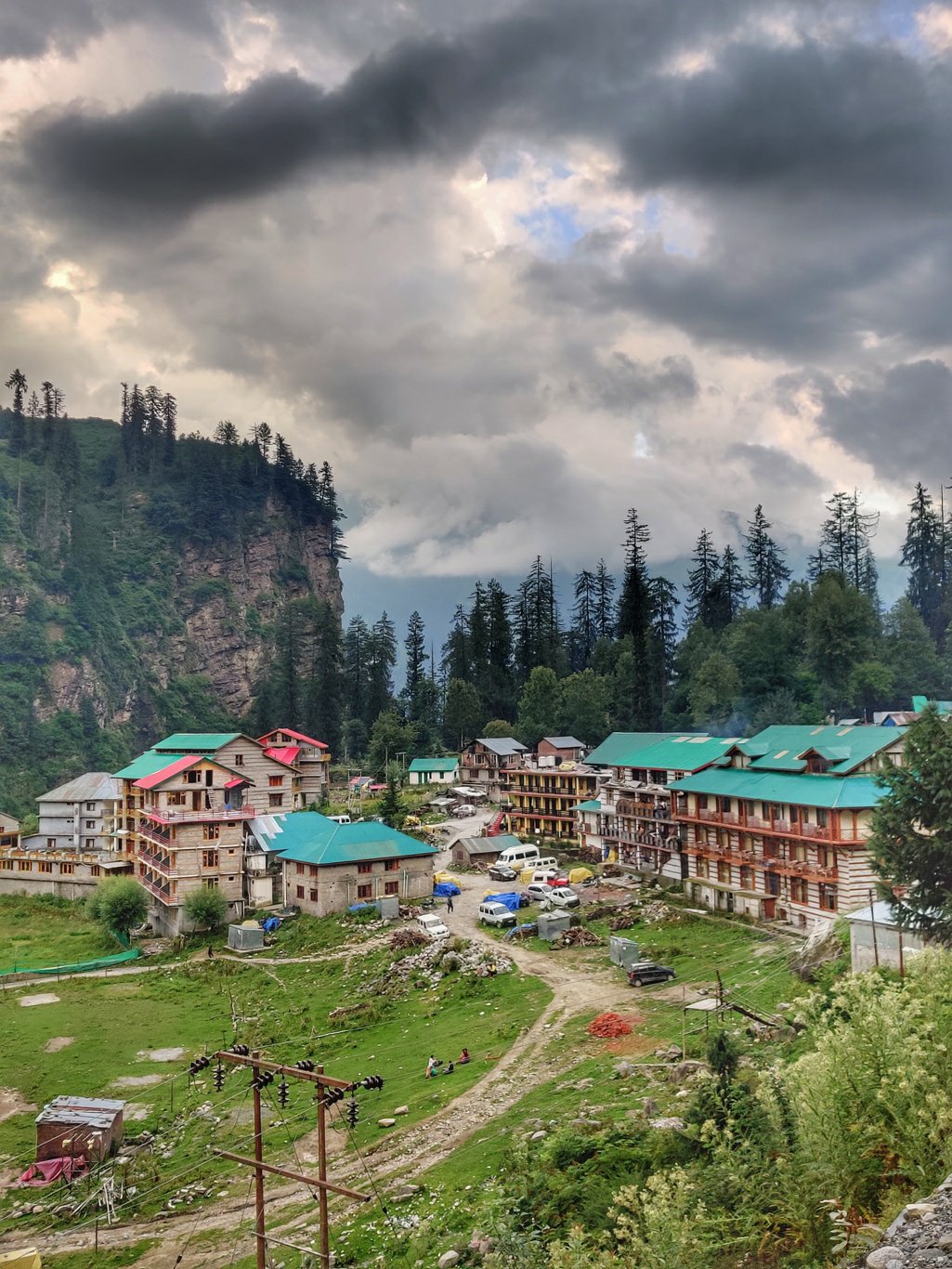 After a late and sumptuous breakfast (yummy cheese parotta) at Kothi we took a left into the Solang valley (right heads to Manali). We followed the road to Dhundi where the Rothang tunnel starts. Left of the bridge across the Beas river we had food in a small dhaba.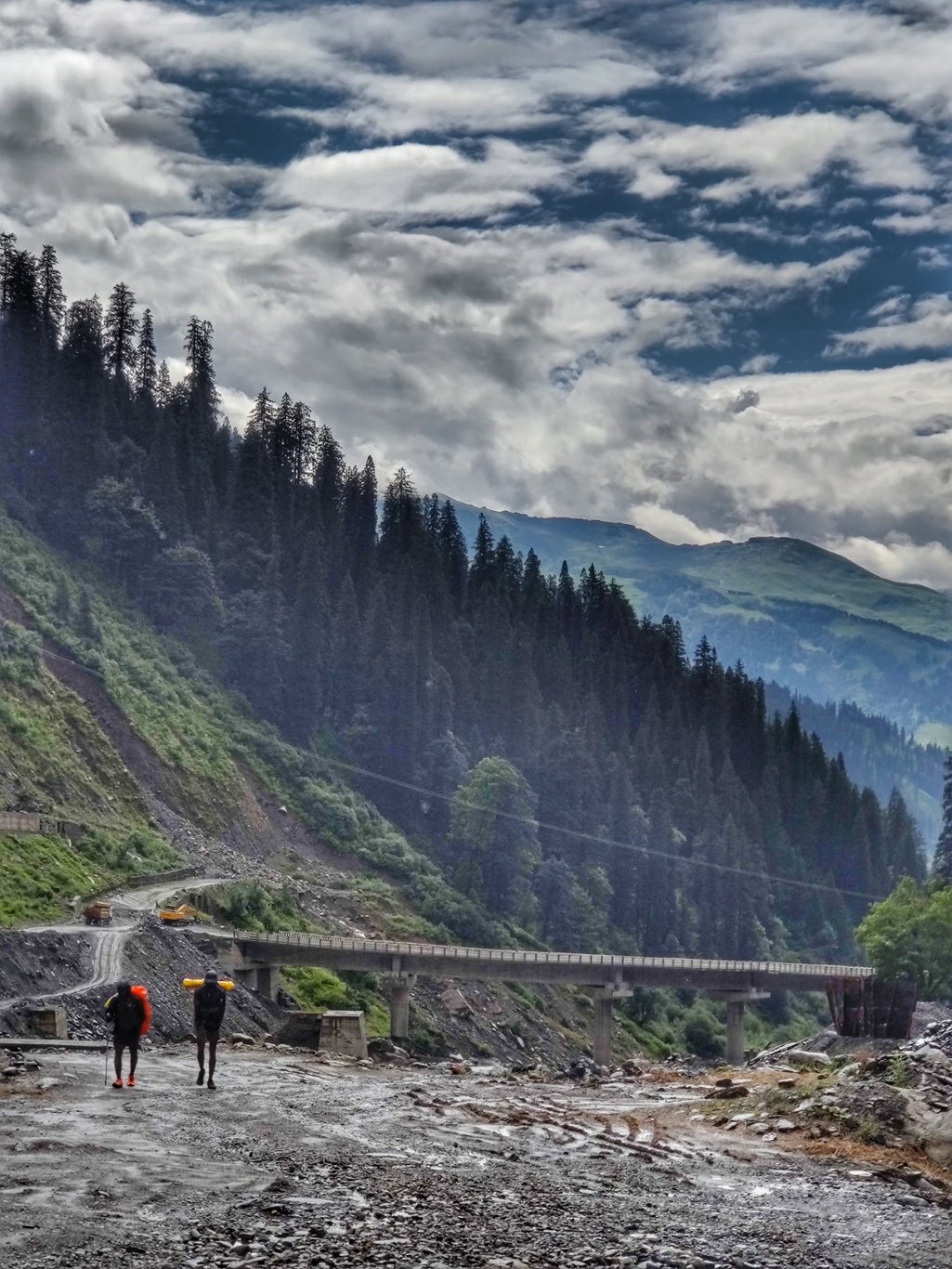 After crossing the bridge we followed a trail into the left valley towards Beas Kund. The trail runs right above the river for a while till it crosses a bridge where it climbs up to the left side of the valley.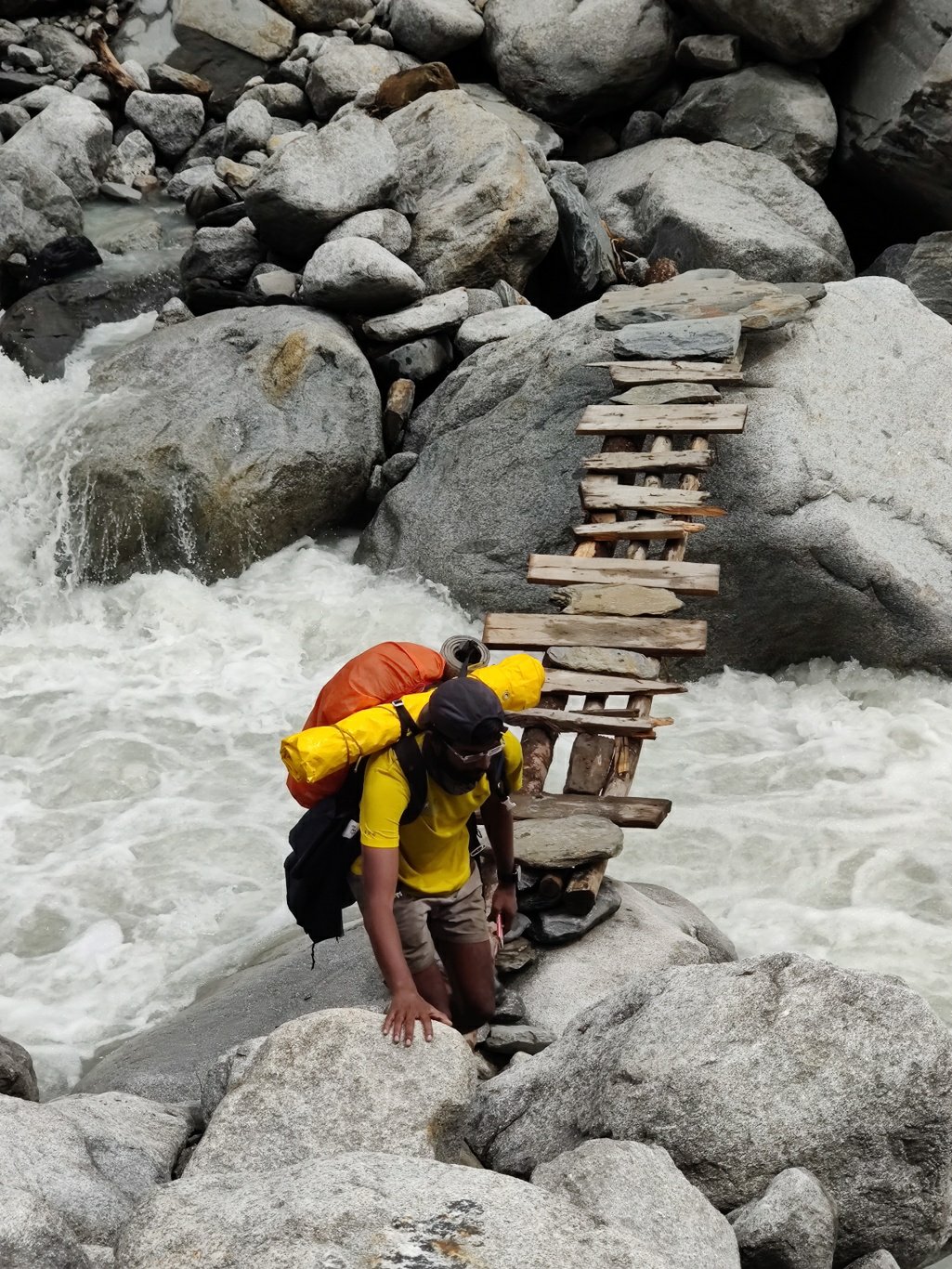 Here we met a friendly family of buffalo herders who invited us inside their shelter for fresh milk. They had around 20 buffaloes and were selling the milk in the market.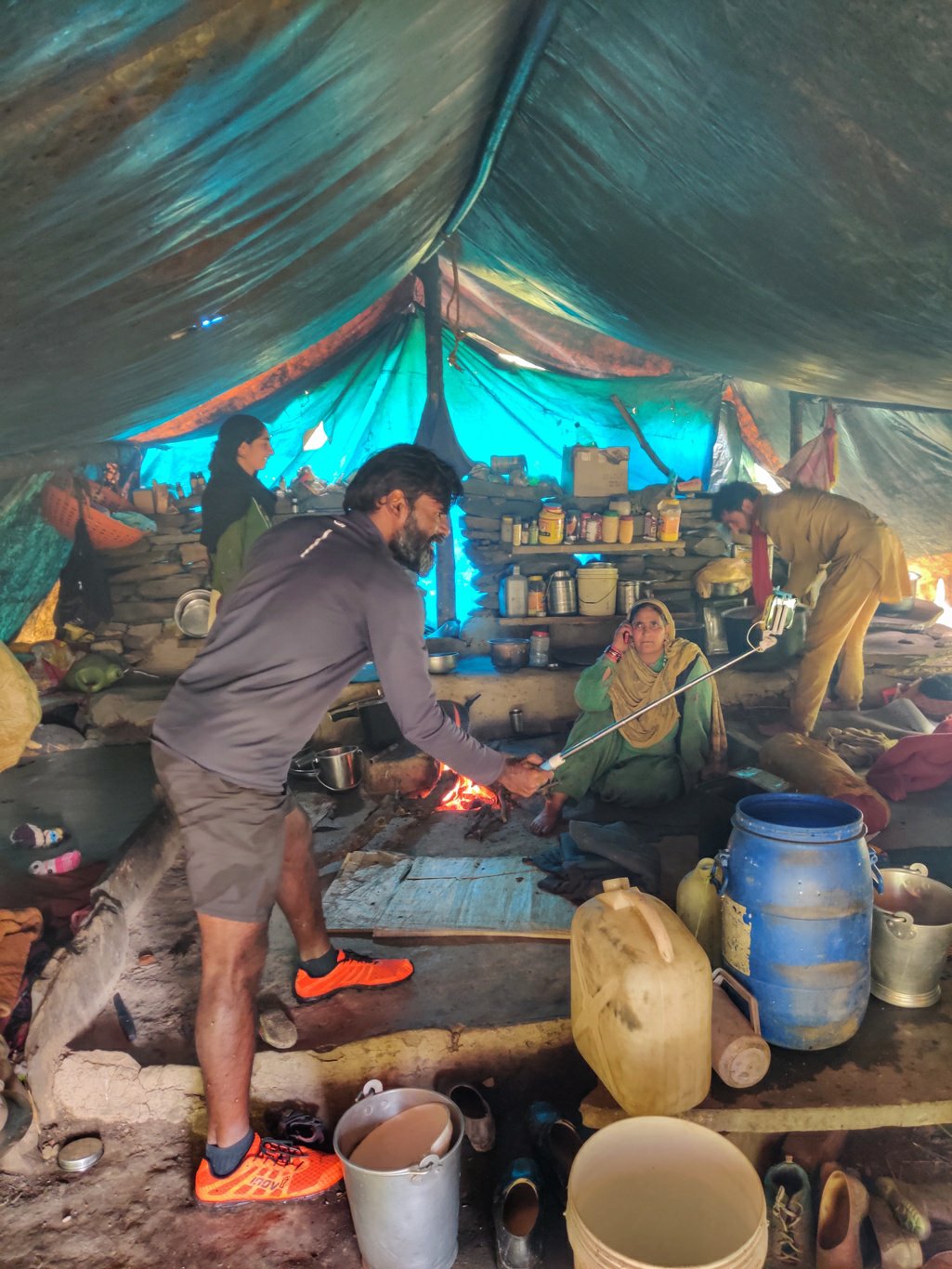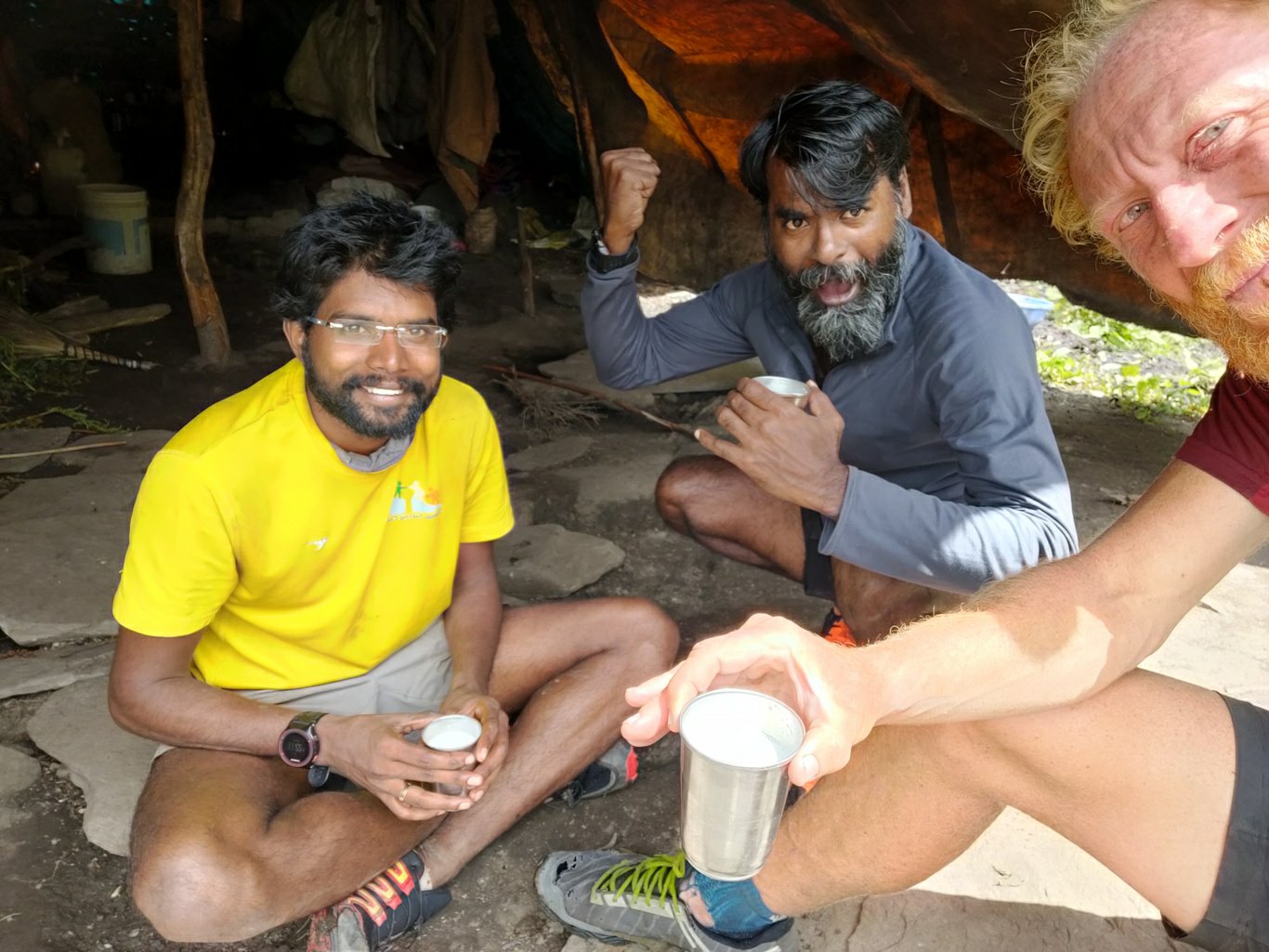 We resumed our way climbing up into a beautiful valley full of colourful flowers and offering views on steep rock faces and snow gullies on the left side separating the Beas and Ravi river valleys.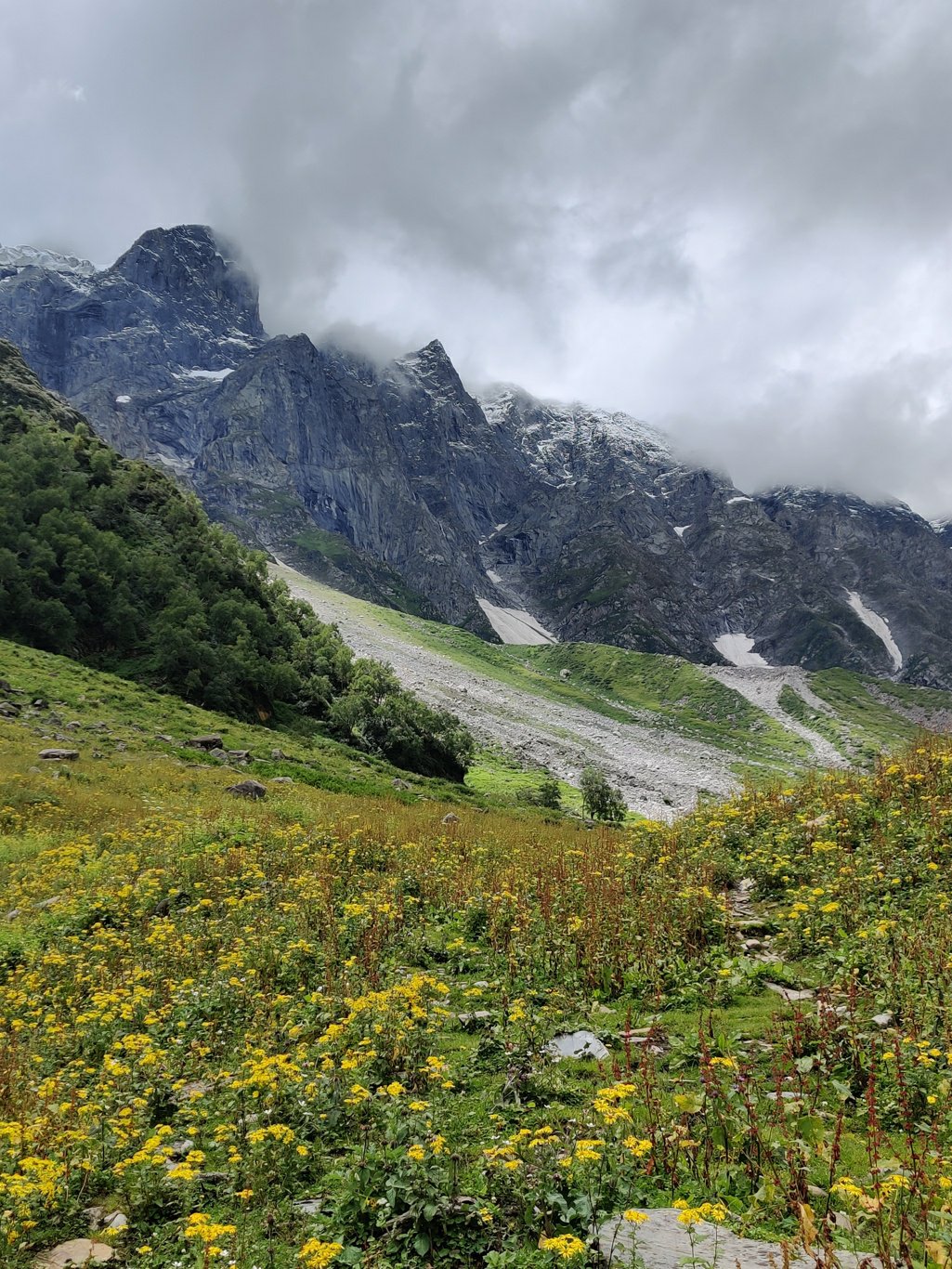 Along the way we passed the buffaloes who were grazing freely in the meadows. The trail continues uphill through the lush green meadows until it finally hits a large section of moraines.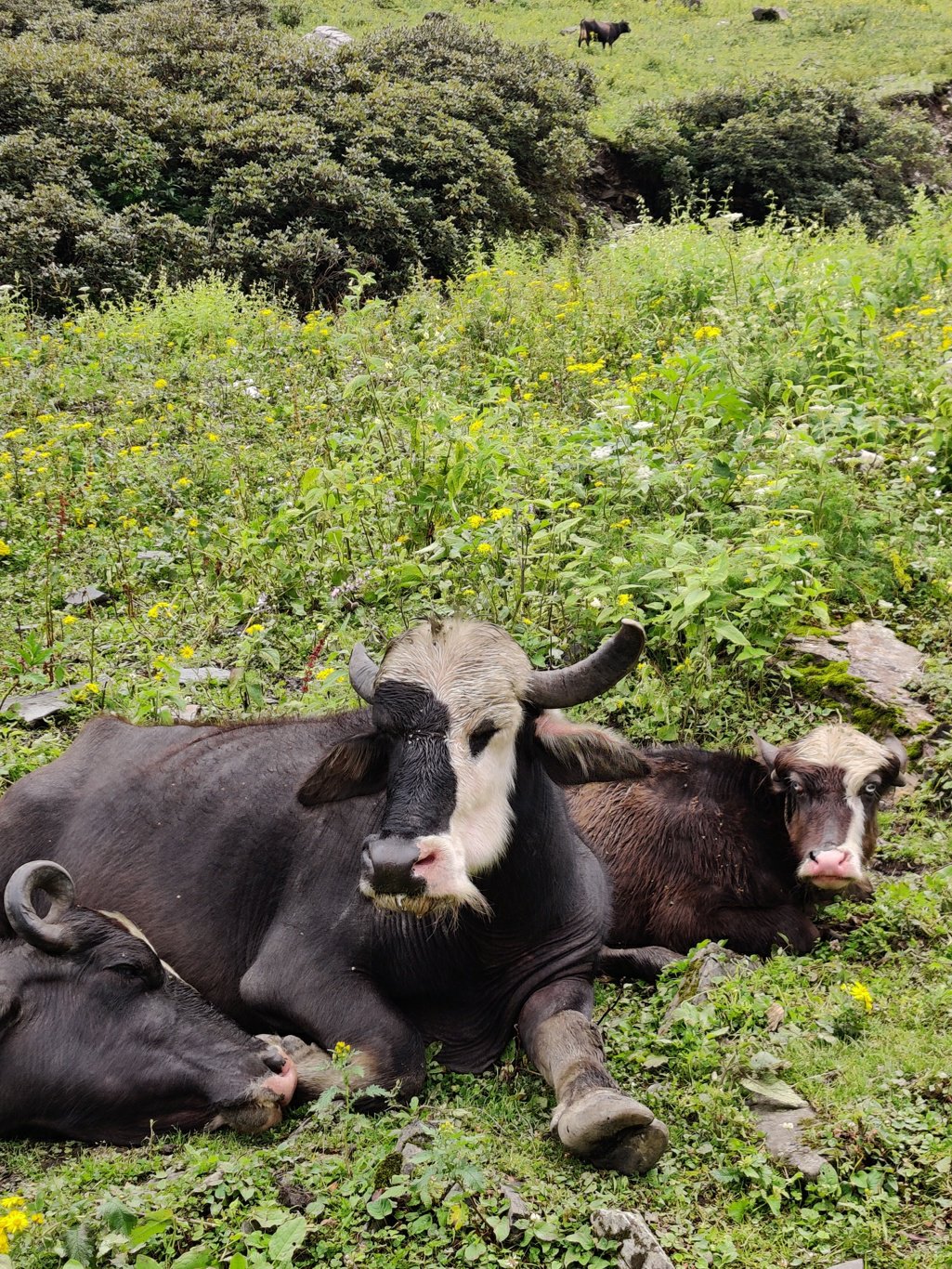 Here it is a bit more tricky to follow the trail which takes you to the other side of the moraines marked by regular cairns. As you climb up the entire upper Beas valley reveals itself bordered by high mountains separating Kullu, Lahaul and Kangra.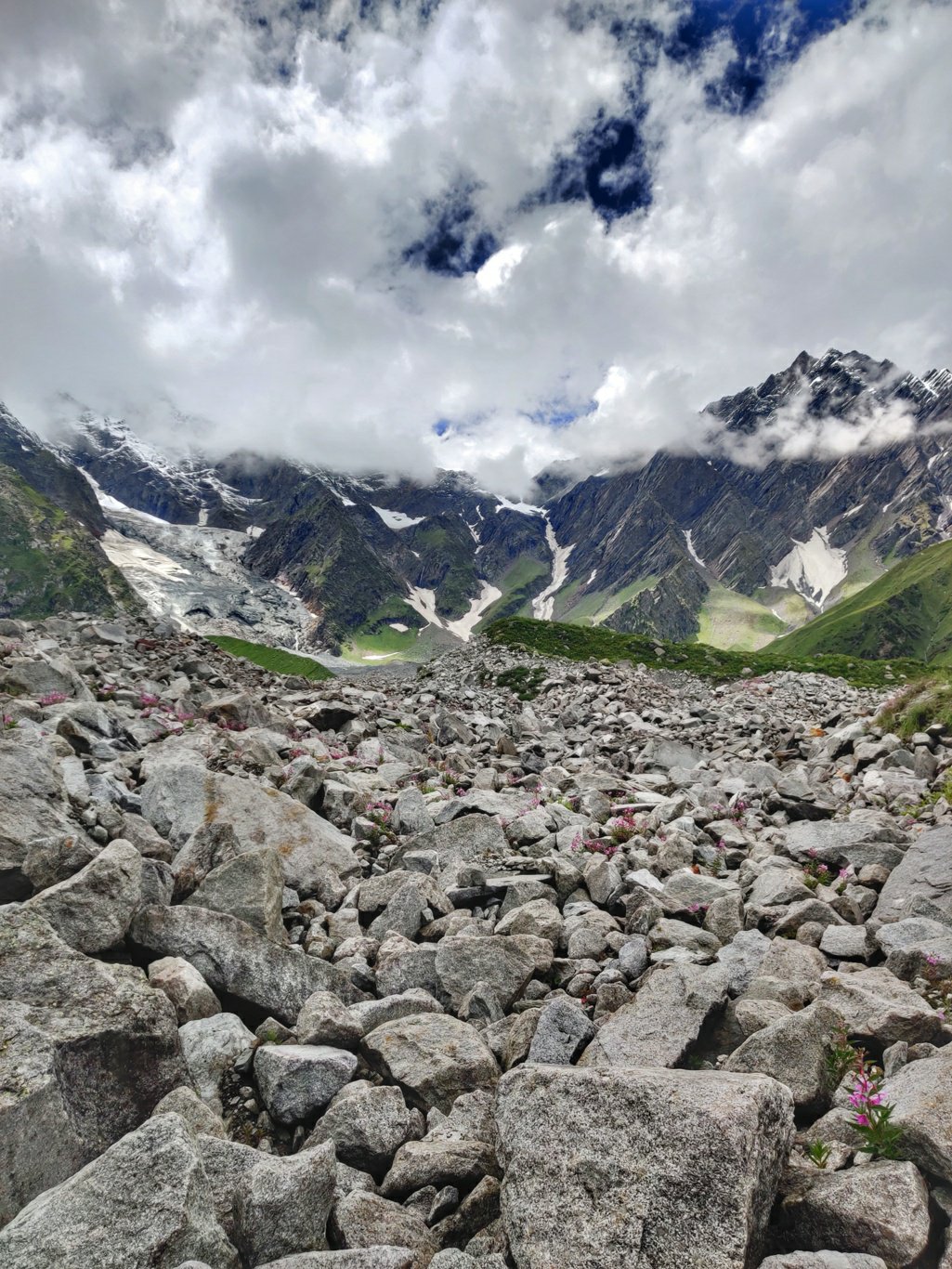 After crossing the moraines the valley opens up and flattens out. A group of shepherd's is grazing a large herd of thousand plus sheep and goats in the vast surrounding grass lands.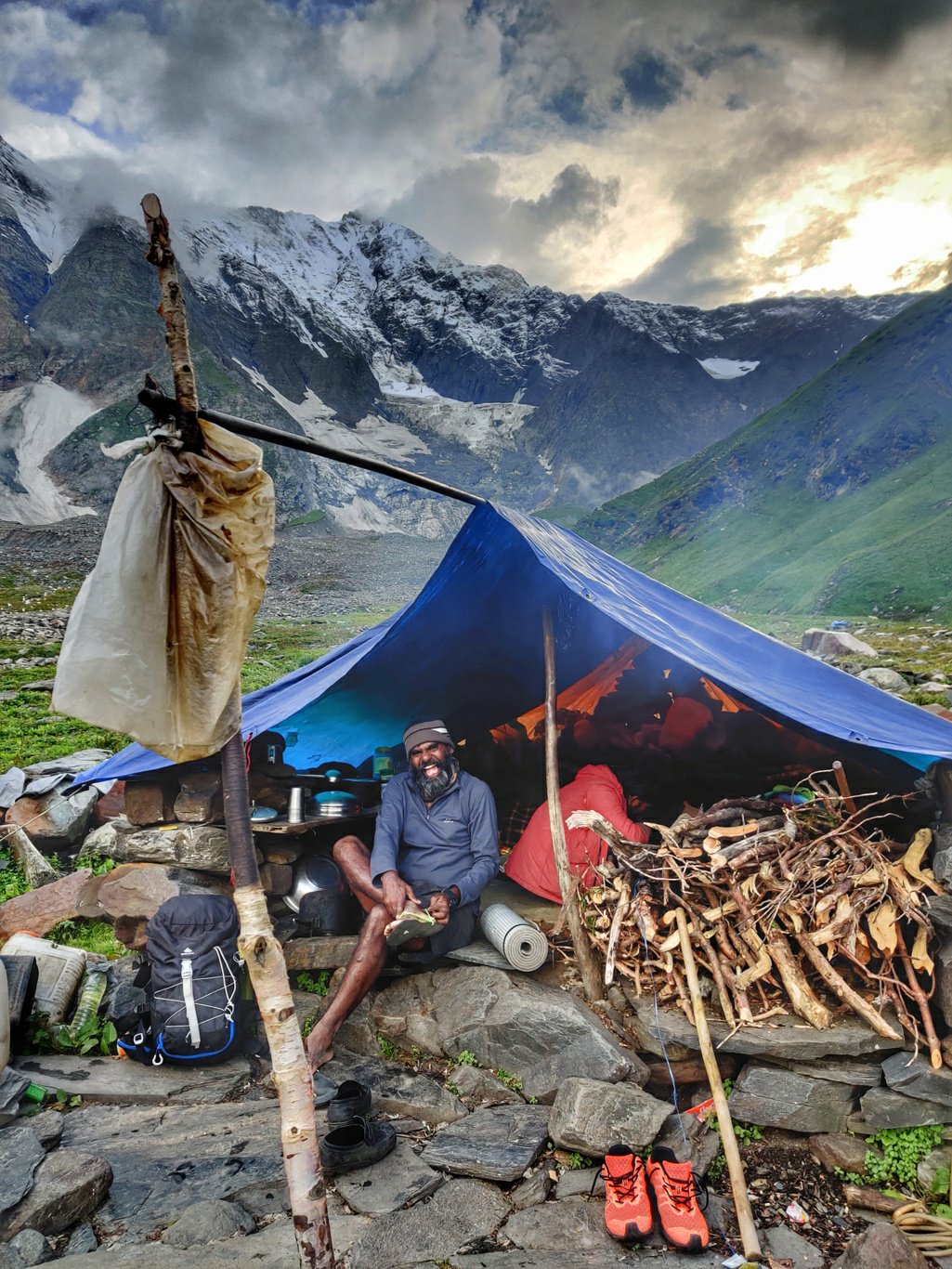 One of the shepherd's invites us into their shelter for fresh tea and some rotti's. We cook some Maggie noodles and decide to settle down for the day, climbing up to the nearby Shitidhar base the next morning.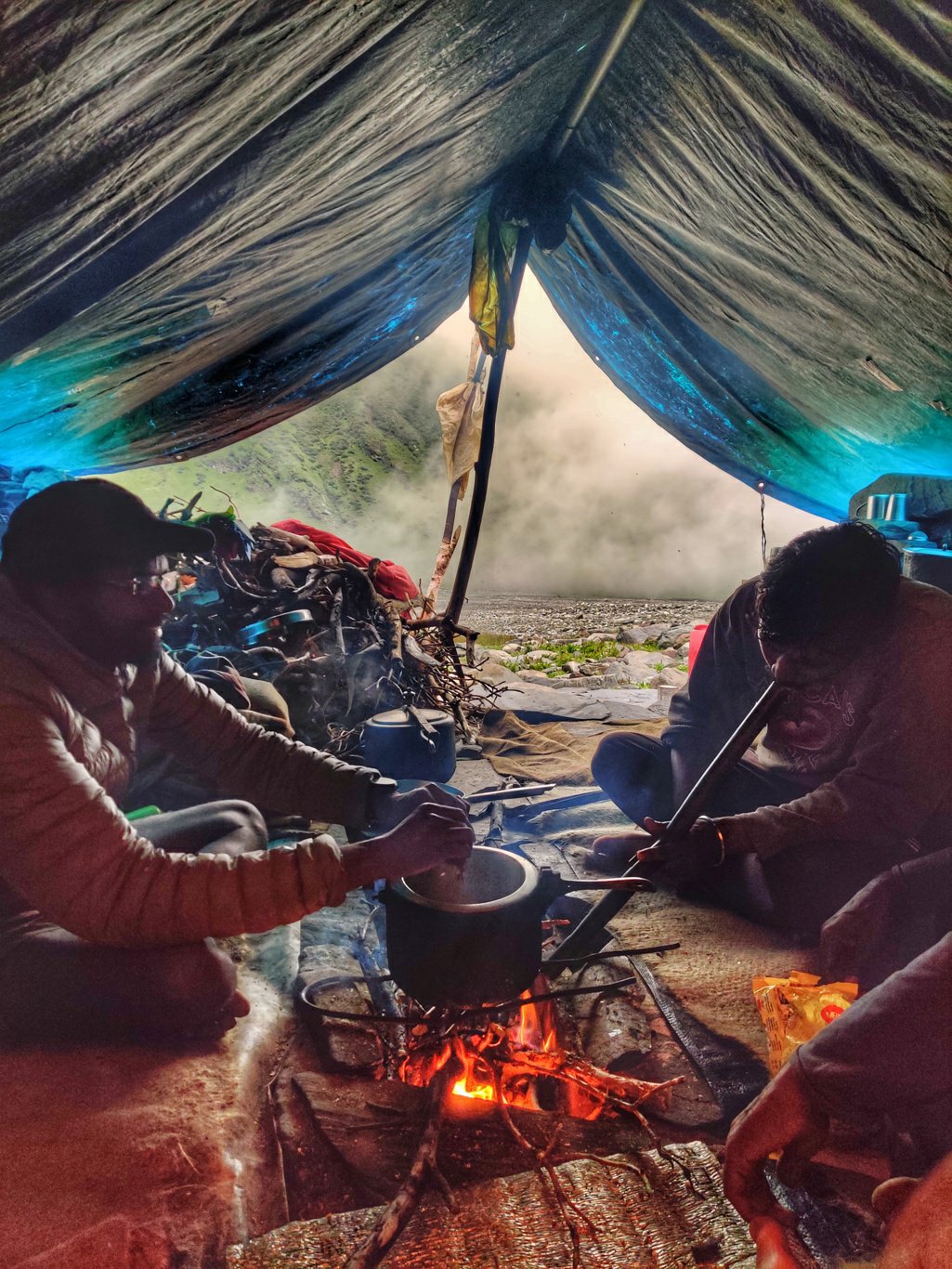 We cross a small stream nearby which is the source of the mighty Beas river and check out the a beautiful waterfall falling from the mountains above.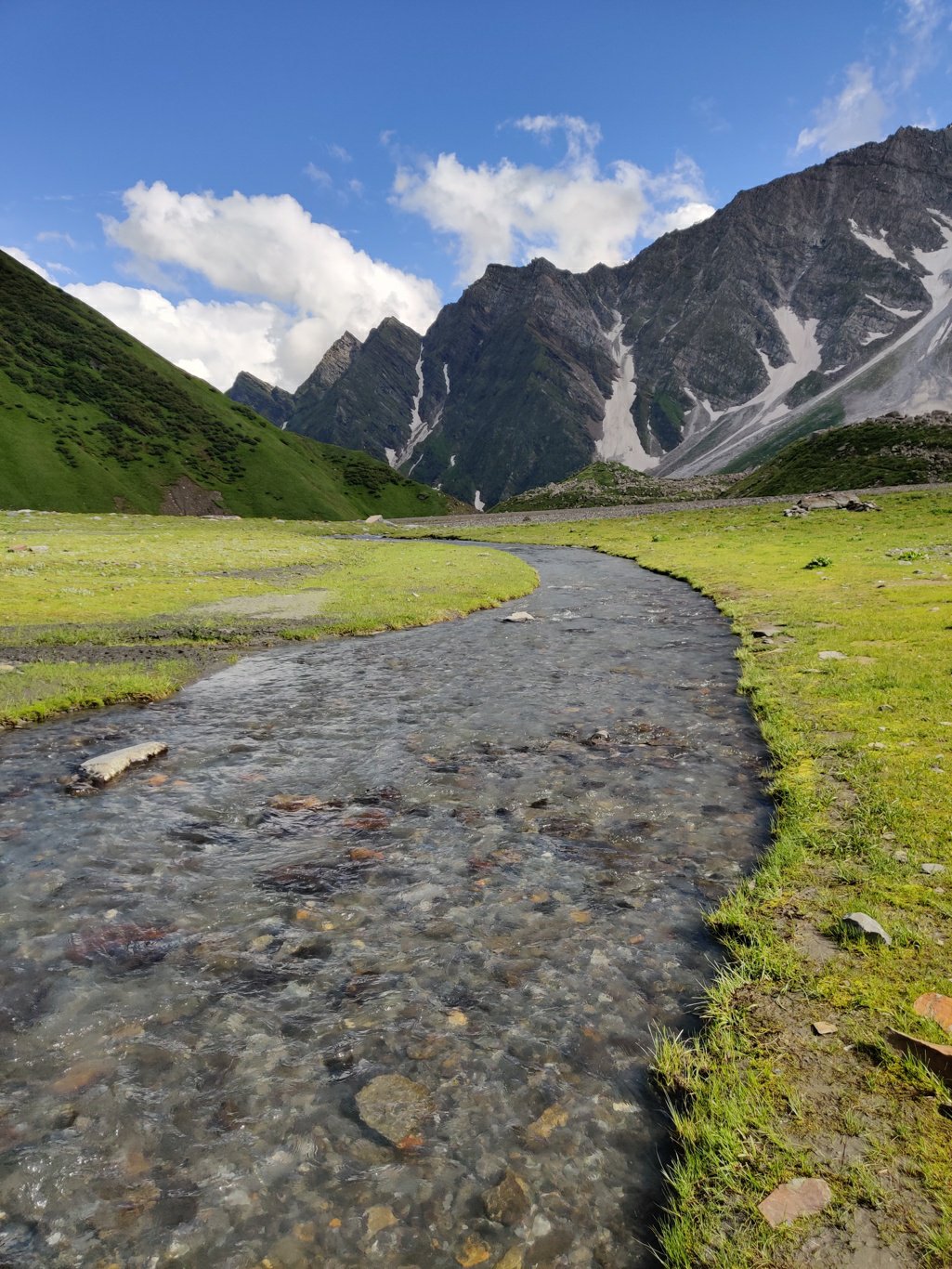 We find a nearby open rock shelter which we cover up with our tarpaulin sheet providing us a comfortable night shelter out of the cold night wind.