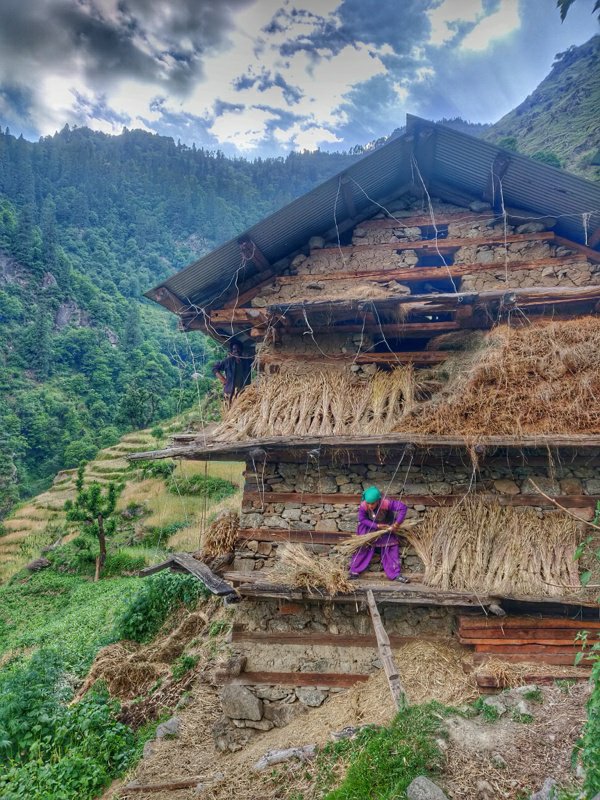 After staying over at Pranav Rawat's home near Hatkoti we took the 11am bus to Rampur from Rorhu across the Sungri pass. Pranav had given us some of his home grown fruits and home made products for the journey ahead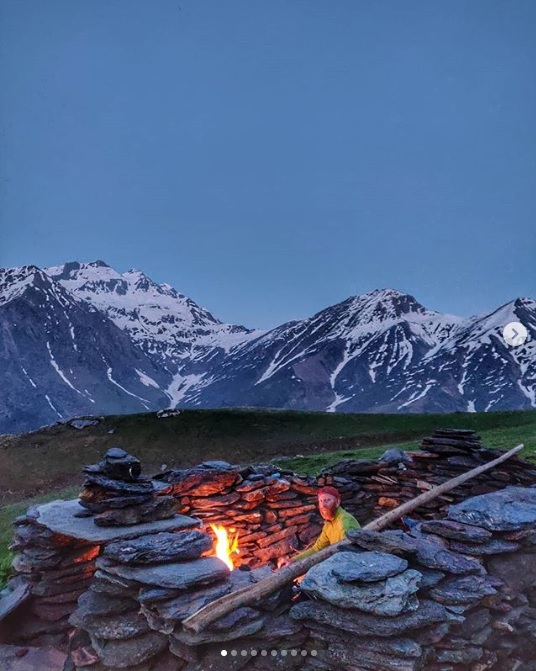 After a peaceful night in the forest next to the stream near the hamlet of Sungcha we were excited to explore the valley upstream. There was a clear trail proceeding left and right along the stream.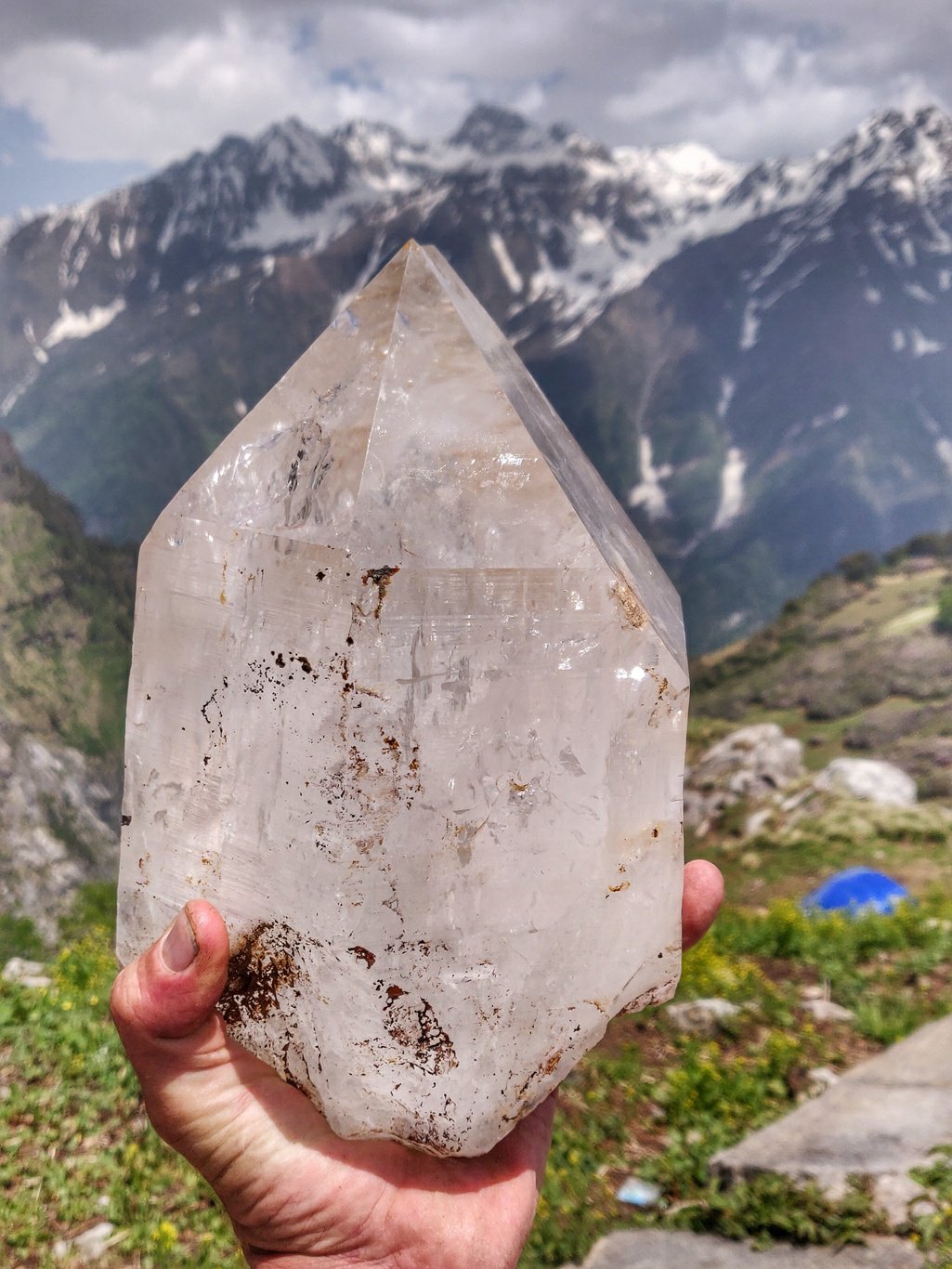 "Good morning!" The owner of the dhaba in front of which we slept woke us up at 6am. First shop in the entire village of Neuli 1650m to open up. We ordered two chai's and two omelette's and were on our way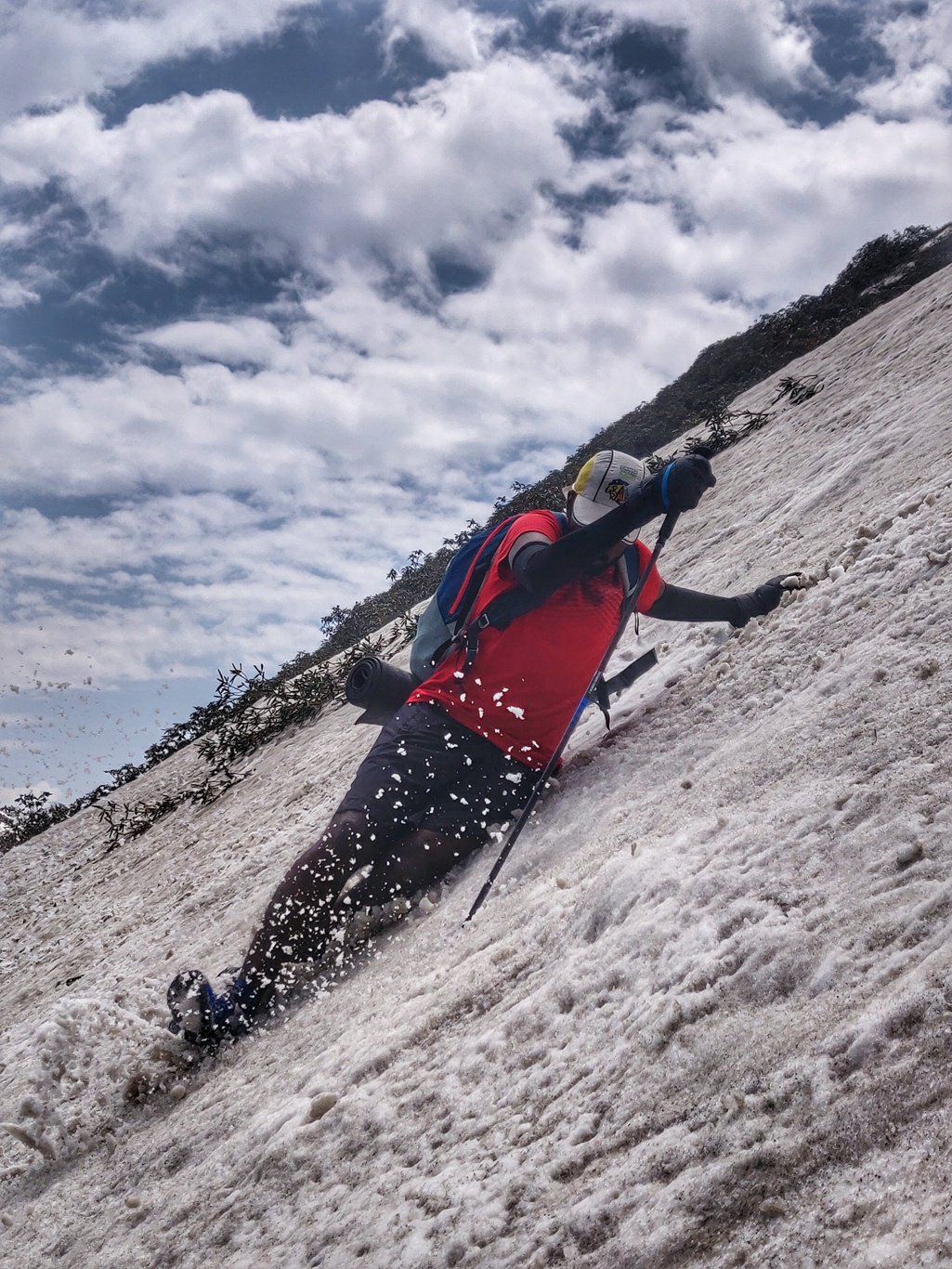 At Kullu I bid goodbye to Pratap my co-trekker from Bangalore who joined me during the last 4 weeks and welcomed Mani and Anbu who just reached from Chennai to give me company for the next 2 weeks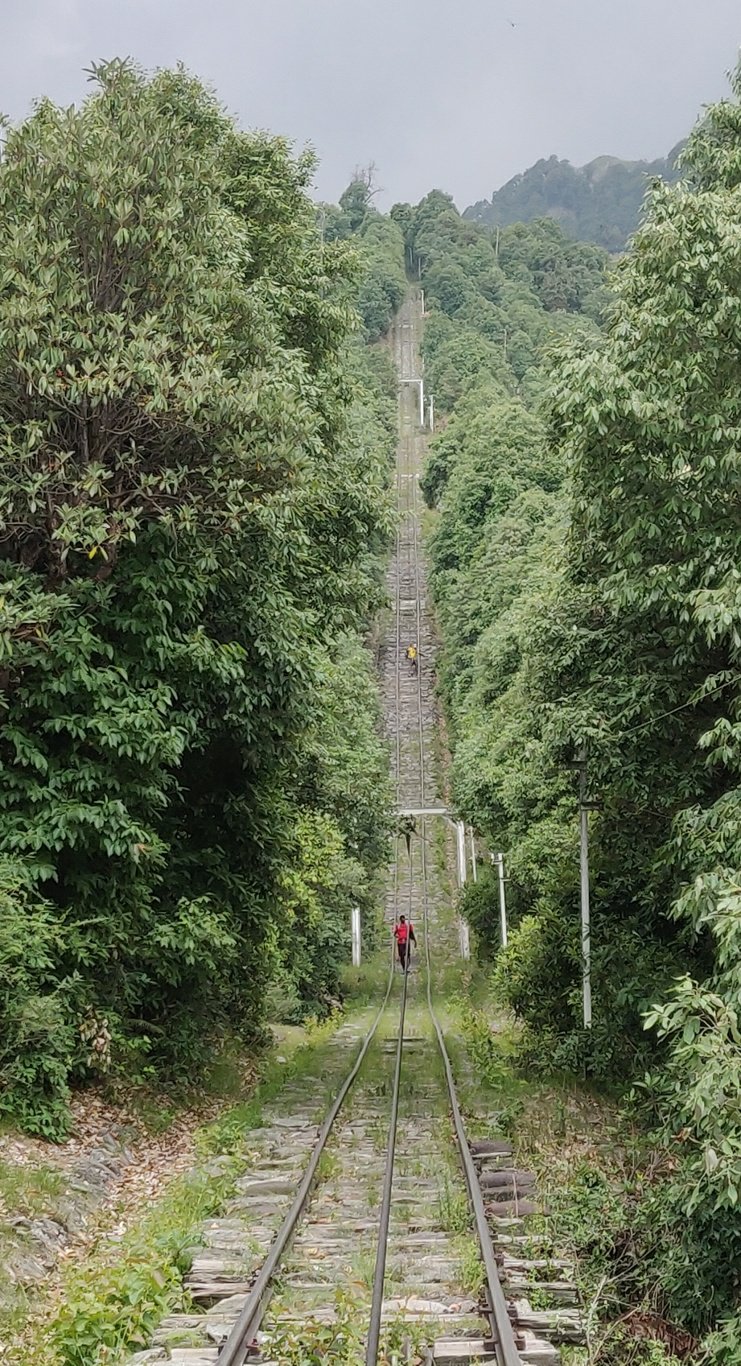 We rose up 5:30am next to 3 street dogs on a rooftop with view on the snow covered Dhauladhar range at the end of the Barot valley seperating Kangra and Chamba districts.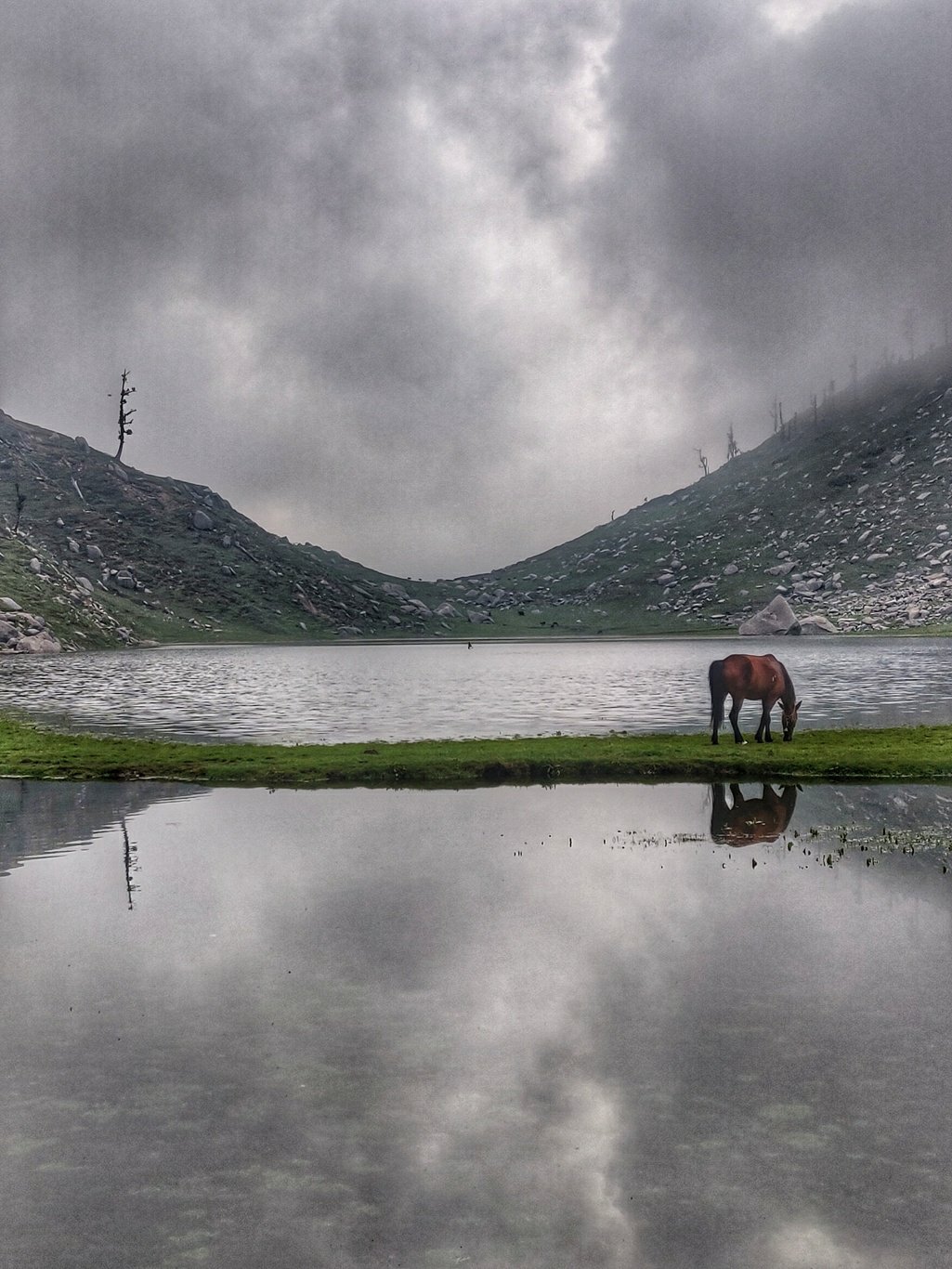 The night was chill and peaceful below the portico near the Dal lake in the outskirts of McLeod Ganj. As usual a few street dogs have us company that night.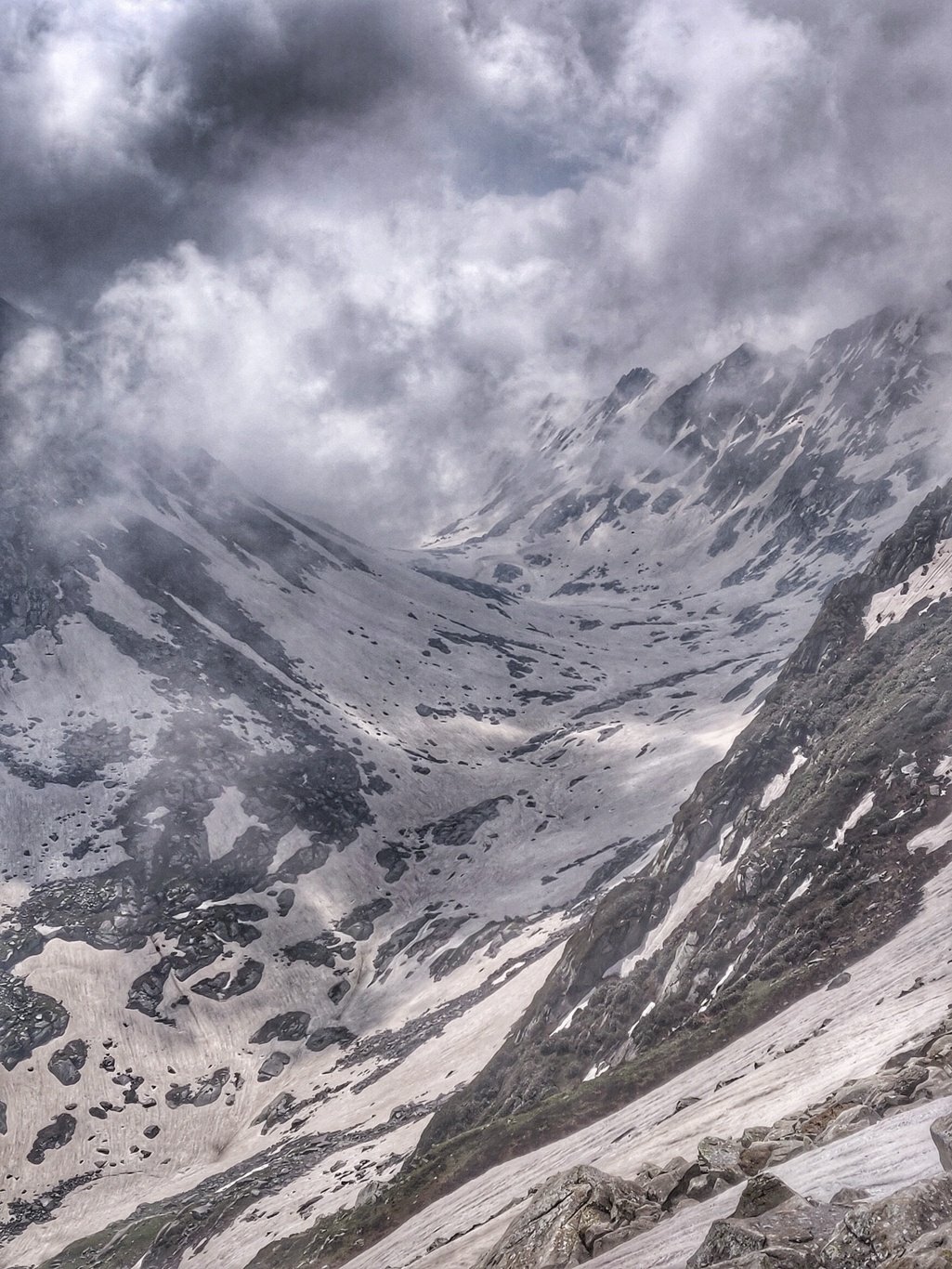 We woke up from one of our comfiest night stays in a wooden platform in the garden of a dhaba in Kareri. We rose late as we were expecting a new team member to join from Dharamsala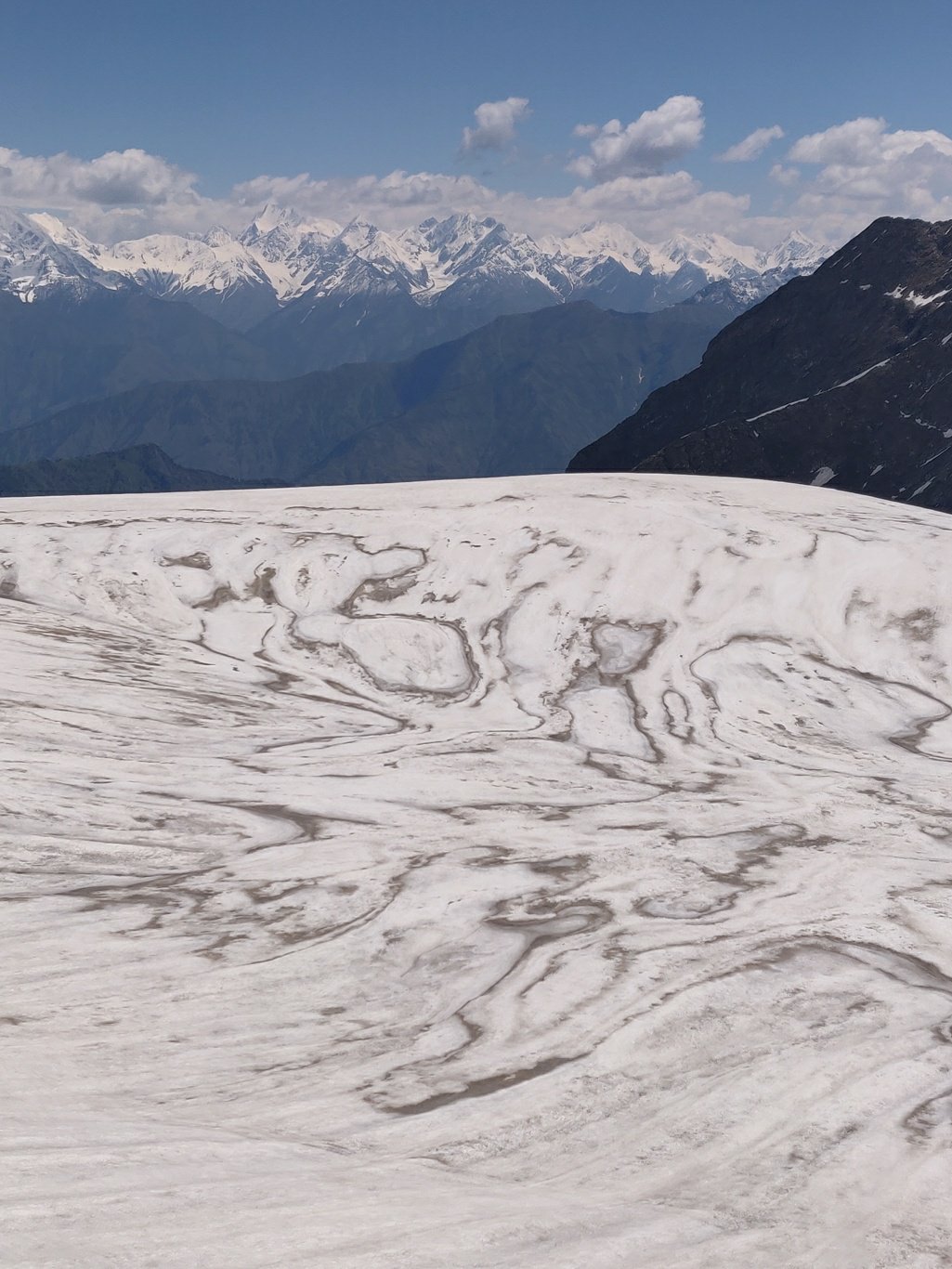 As usual the alarm woke me up by 6am, 30min extra sleep after yesterday's challenging hike. I slept near the Kareri lake at 2960m below a sky filled with stars
From Kuvrasi a scenic path descends through farmlands and pine forest. Further down it runs along steep rock faces high above the turbulent Kuvrasi Nala.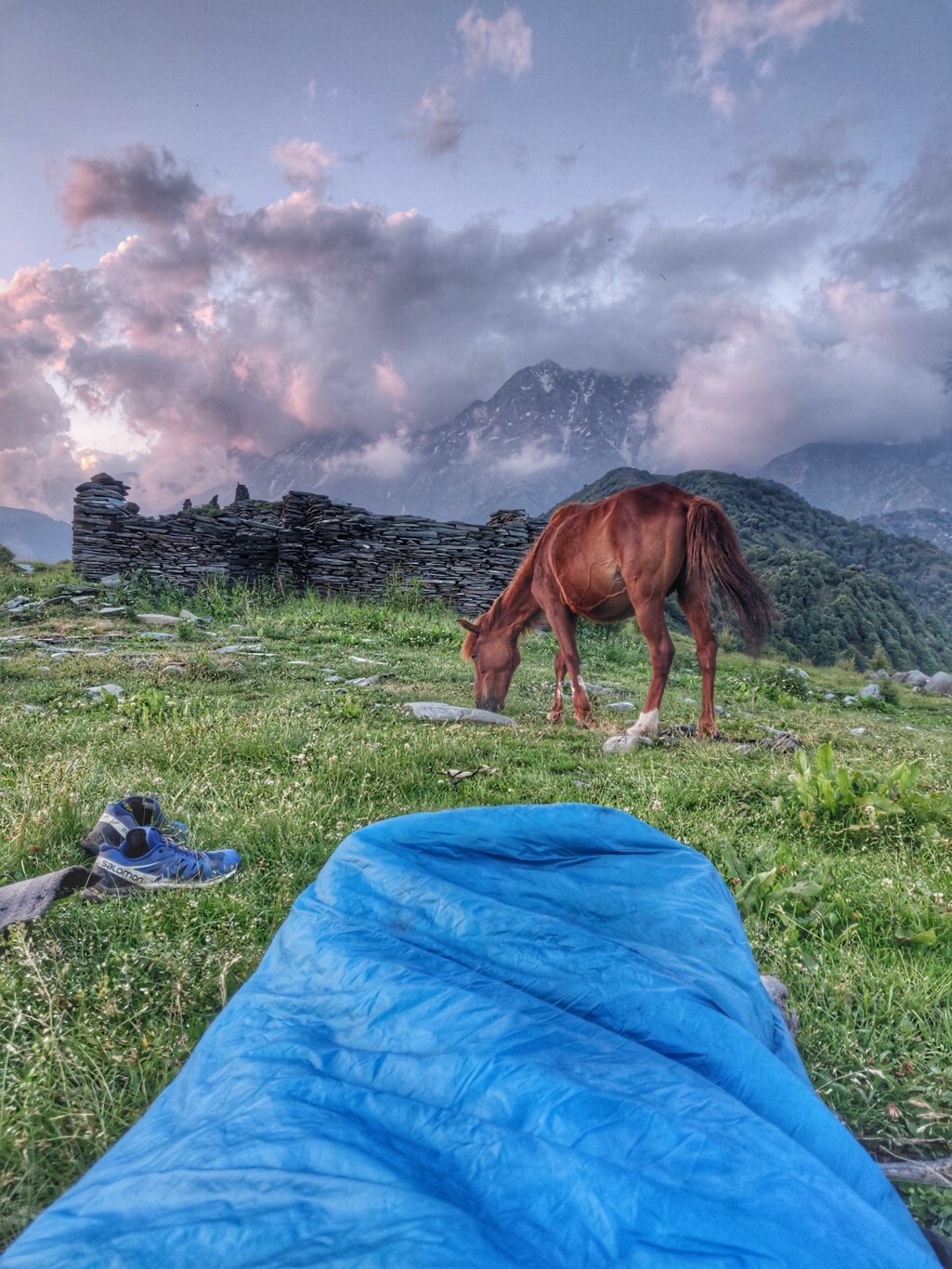 After a good night rest along with a few other homeless people in an empty compound in Chamunda town we took the bus to Fatehpur.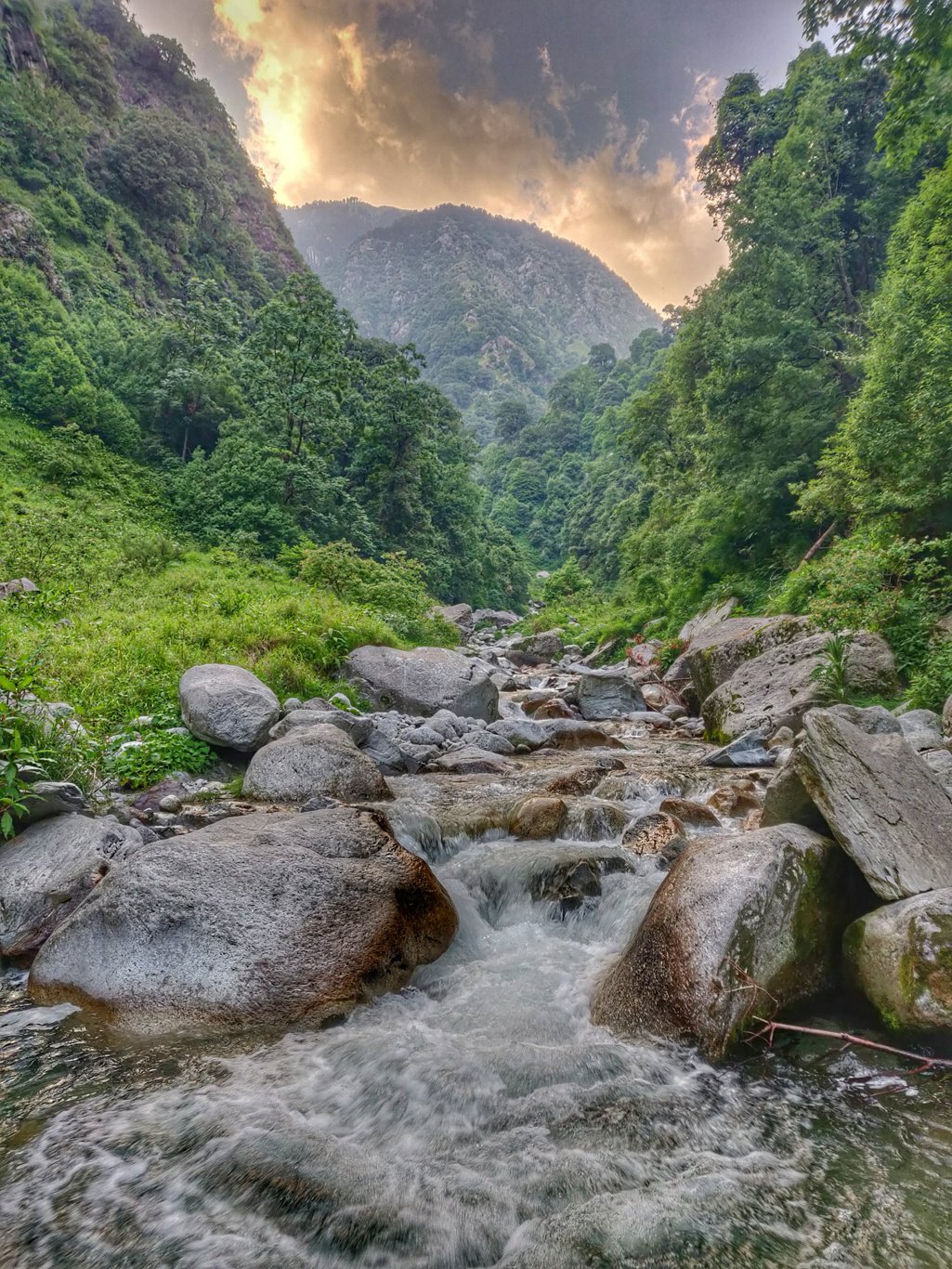 Thanks to Rijul Gil for suggesting one of the most beautiful trails in the Dhauladhar. Myself, Anbu and Dhanu took a share taxi from Dharamsala to Khanyara 1400m.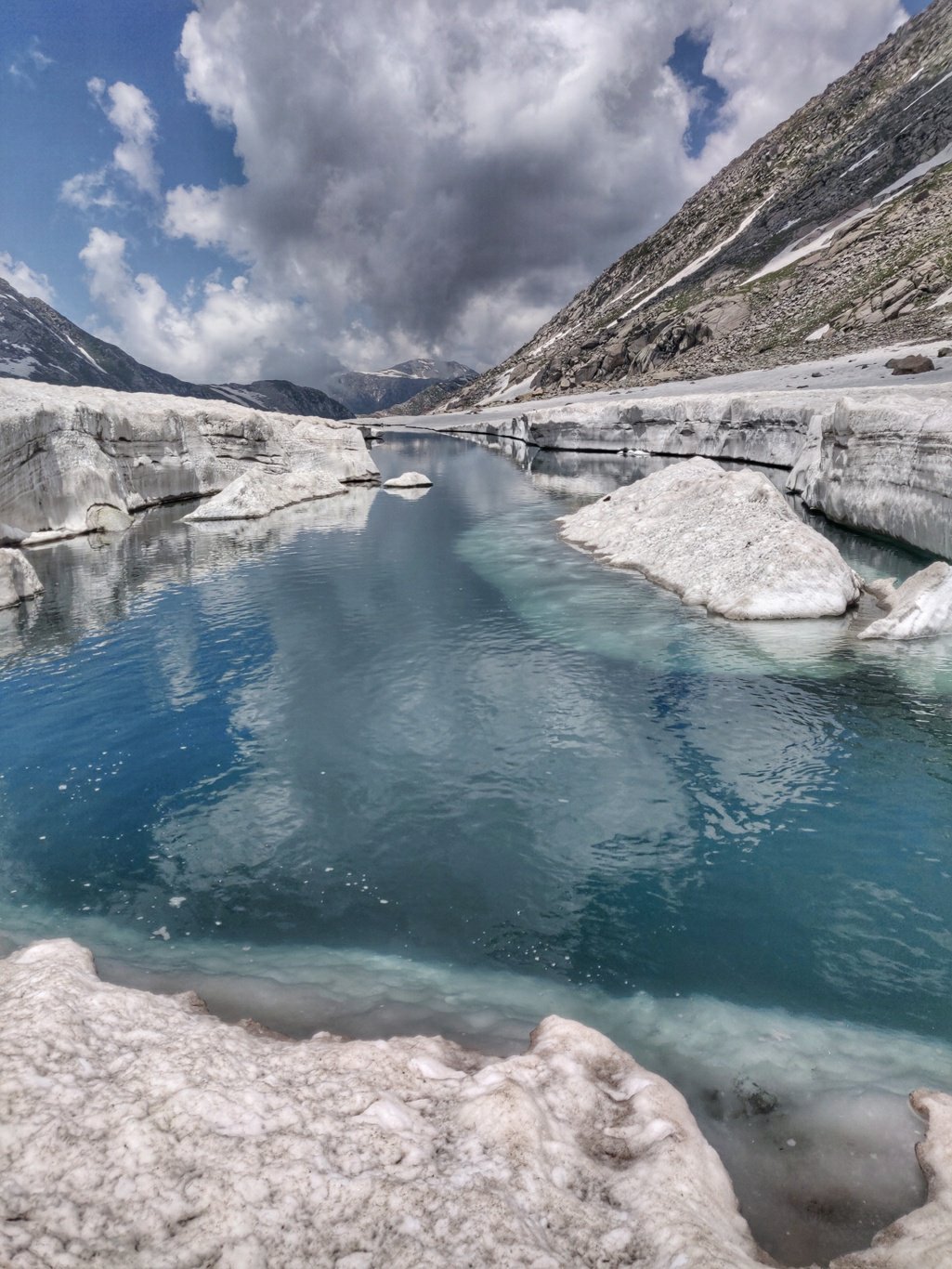 My host, a lovely elder lady, at the saddle of Deep Goth wakes me up with three cups of hot chai. Fully energized, I pack up and search for my socks which appear to have mysteriously disappeared overnight
After a short but comfy sleep on top of one of the buses in the Chamba depot I rise at dawn and grab two cups of hard in the local tea shop. I board the 5:30am bus to Bhanjraroo 1700m,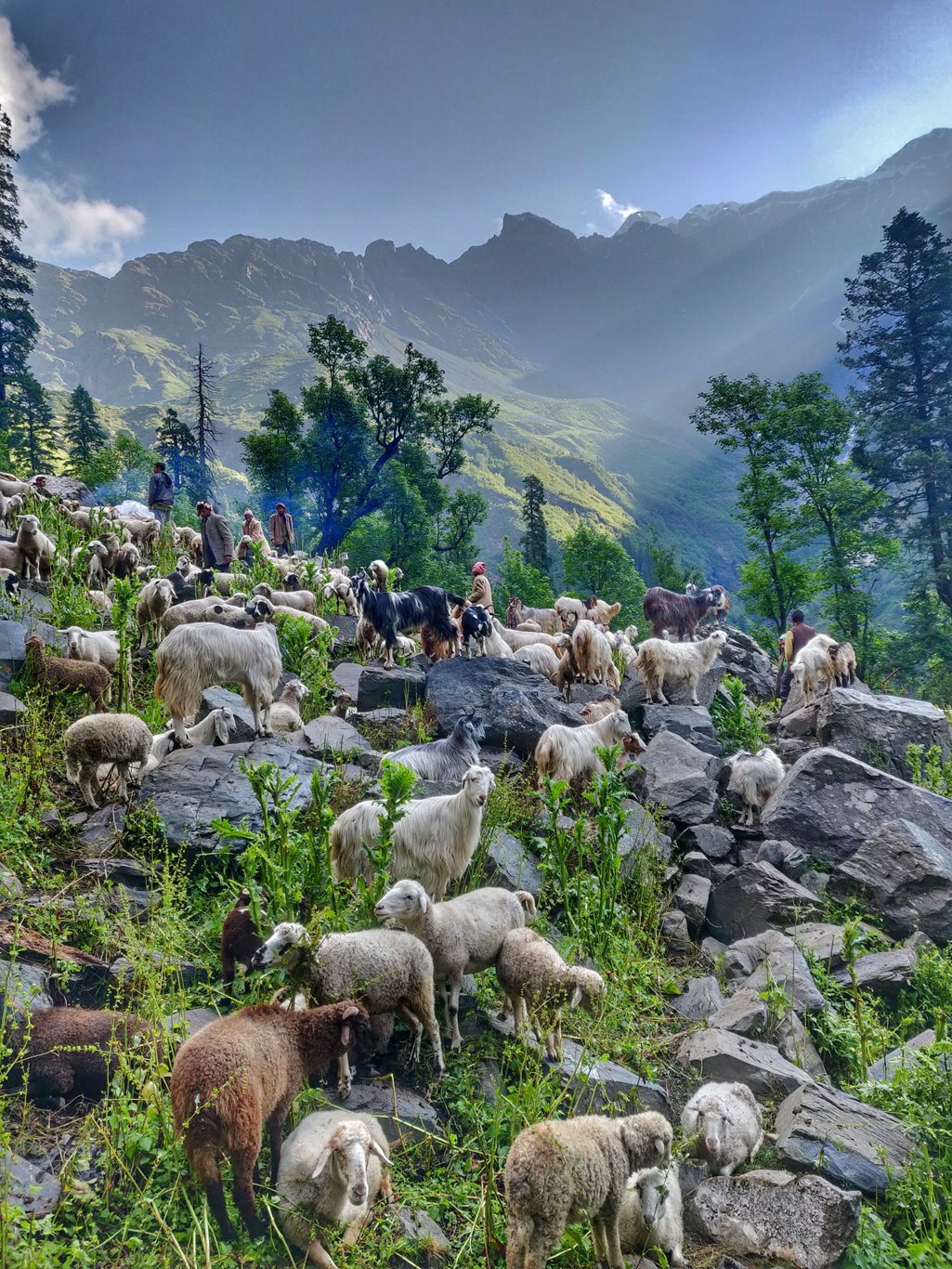 After packing up food ration at Tindi 2600m village I start my ascent at 12pm towards the Darati pass at 4640m to cross over from Lahaul to the Chamba valley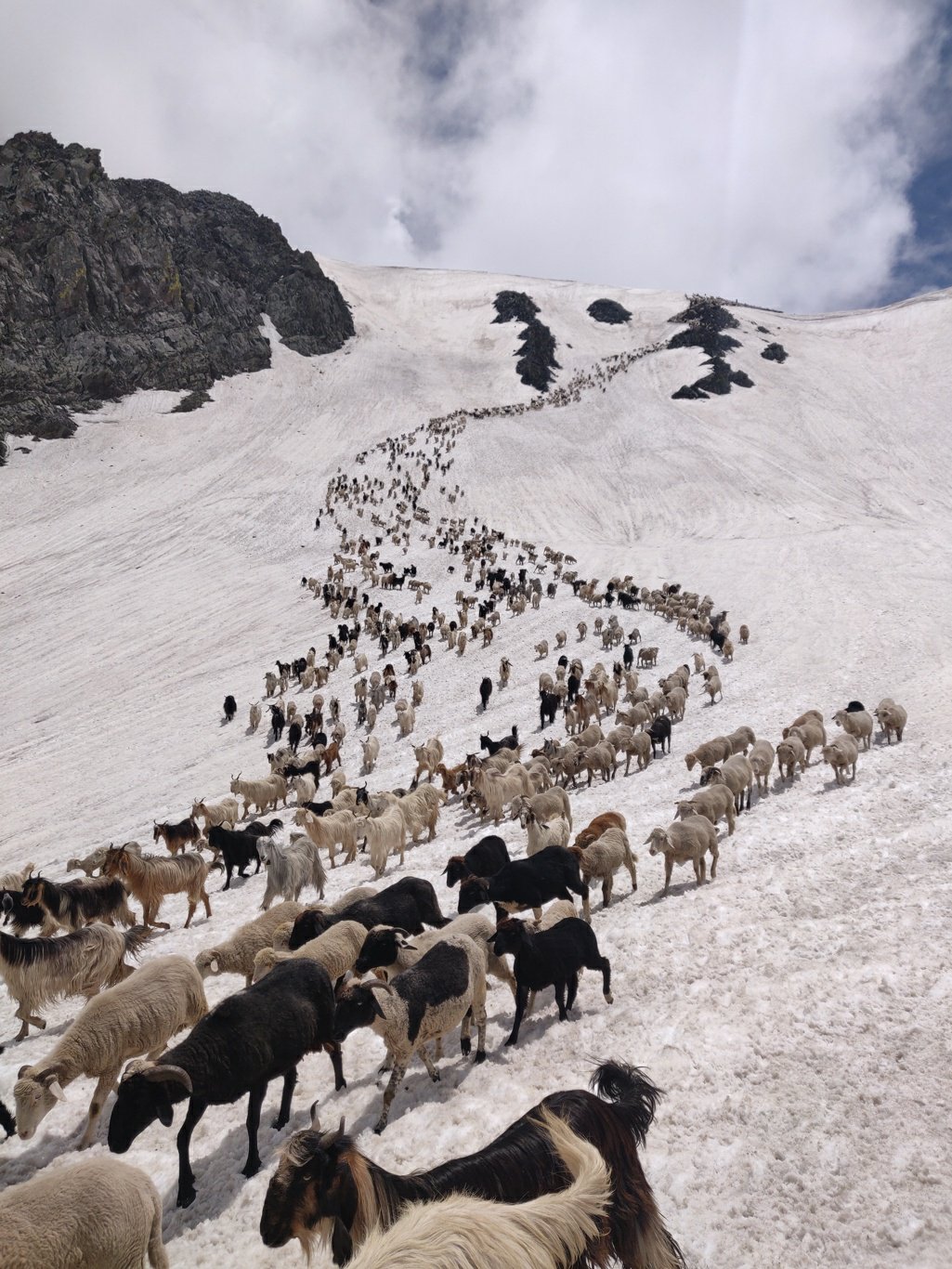 After a good early lunch at Kalprai I set off on my way to the Chaurasi pass to get to my next base: the Kalicho pass where I hope to cross over to Lahaul again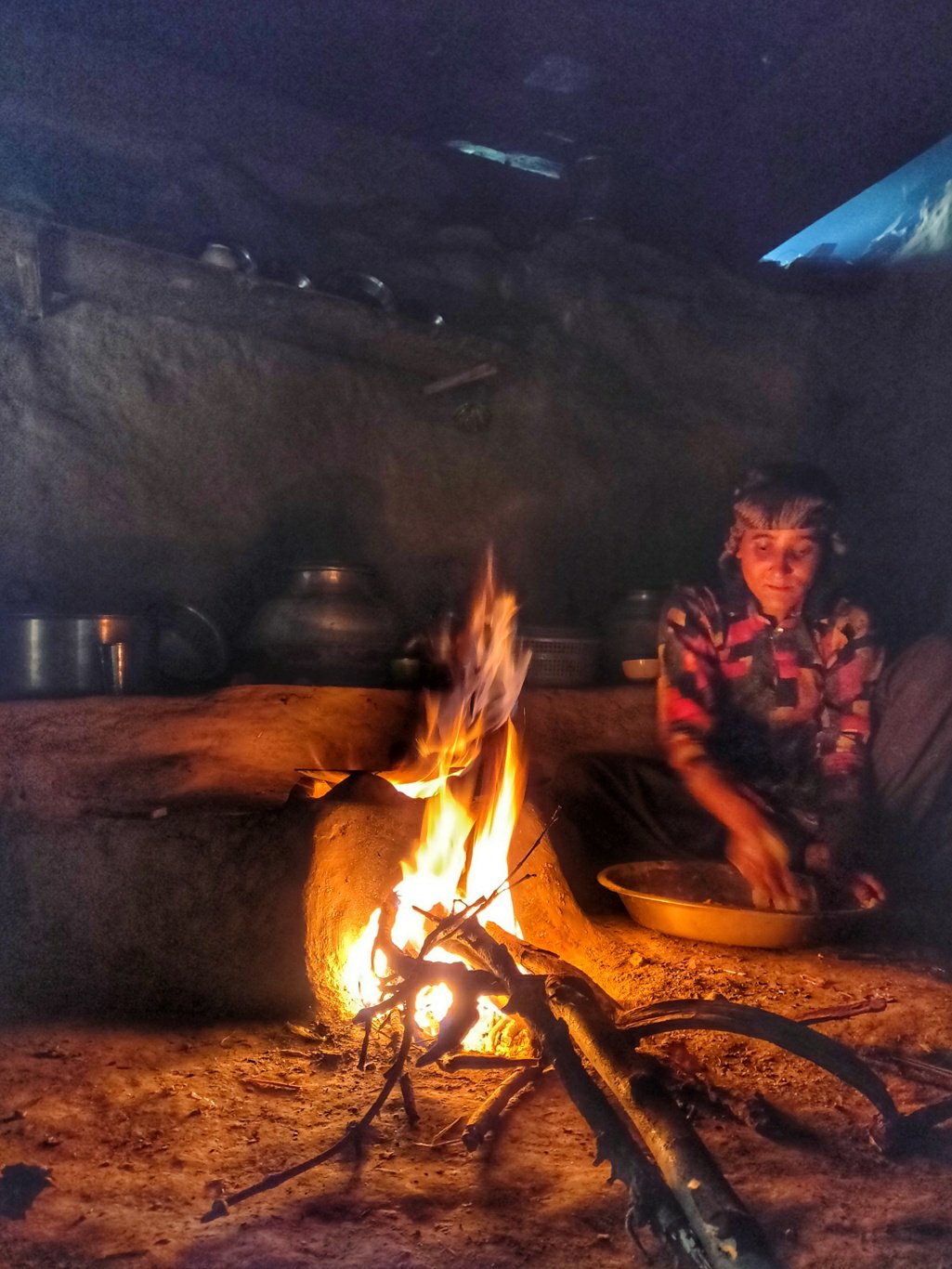 I woke up as the sunrise hit my face on a flat road side space close to the bus stop. It was breezy, insect free and I had a good sleep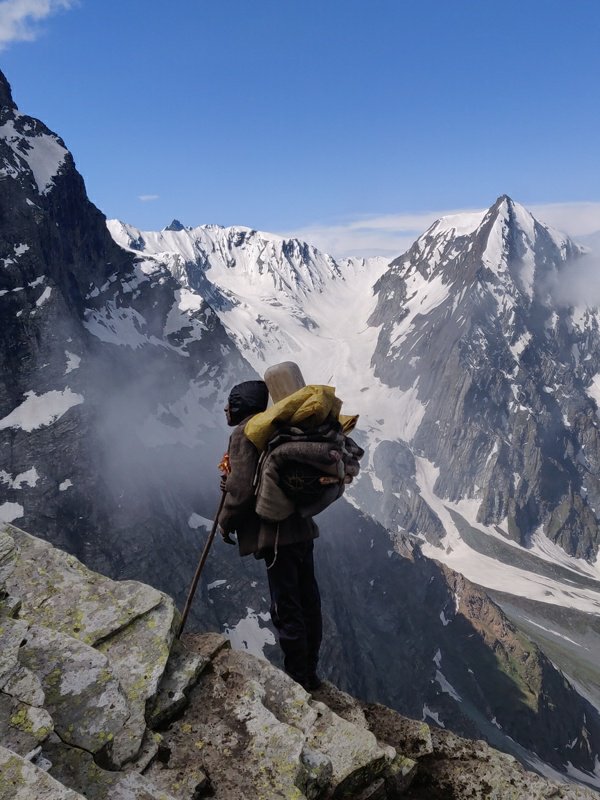 After a day's halt at Tundah to recharge my depleted powerbank and enjoy the wonderful hospitality by a local shop owner who took care of me like his own son giving free dinner and overnight stay in a comfy room,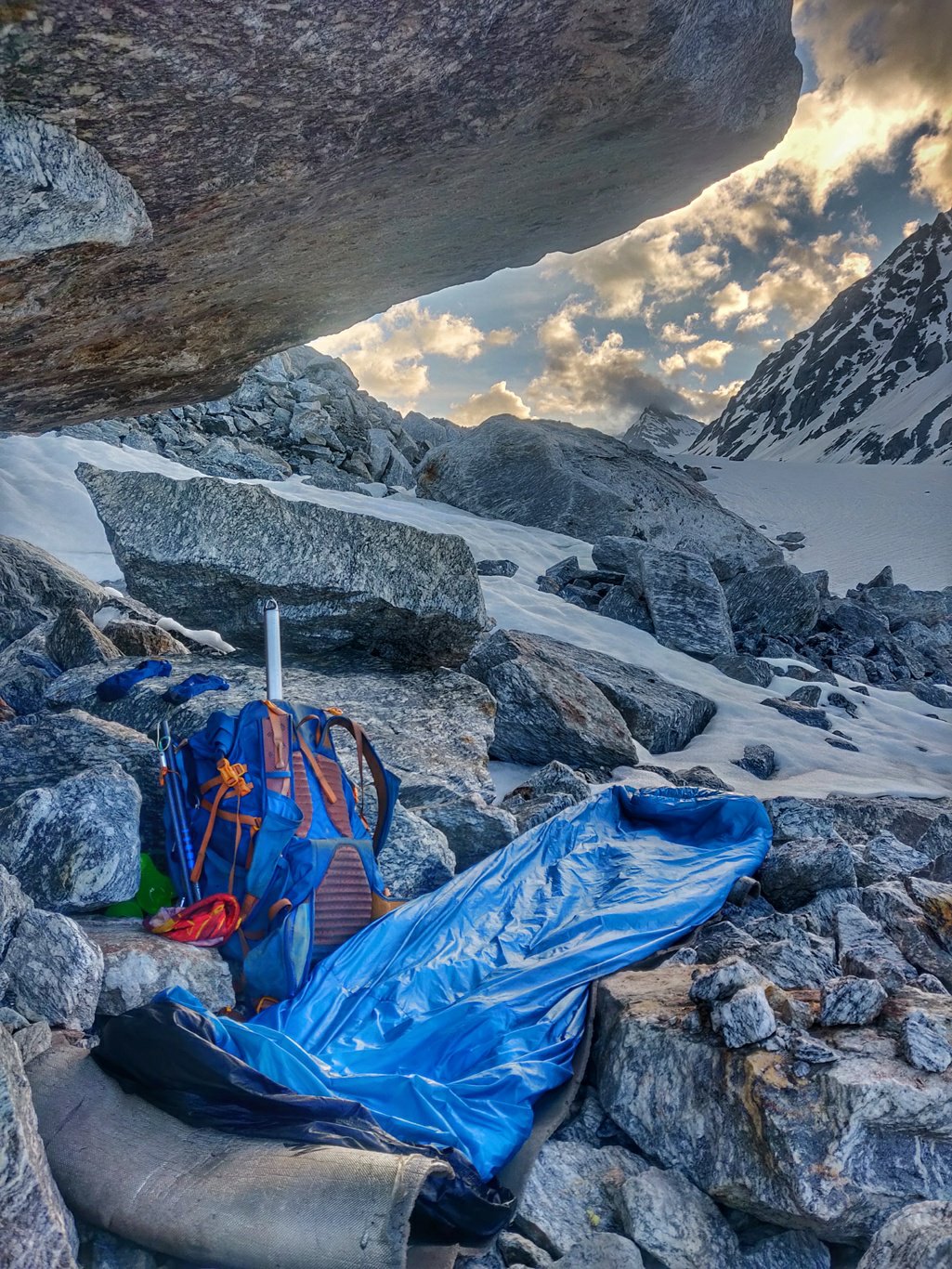 I woke up by 6am on an open platform next to the Udaipur temple. A chill breeze was blowing at 2600m but Huzefa's bluebolt quilt had kept me comfortably warm during the night