We rose up 5:30am next to 3 street dogs on a rooftop with view on the snow covered Dhauladhar range at the end of the Barot valley seperating Kangra and Chamba districts. After hot chai and cream buns we hopped into the 6am bus to Barot town. There we had yummy egg parotta with tomato ketchup.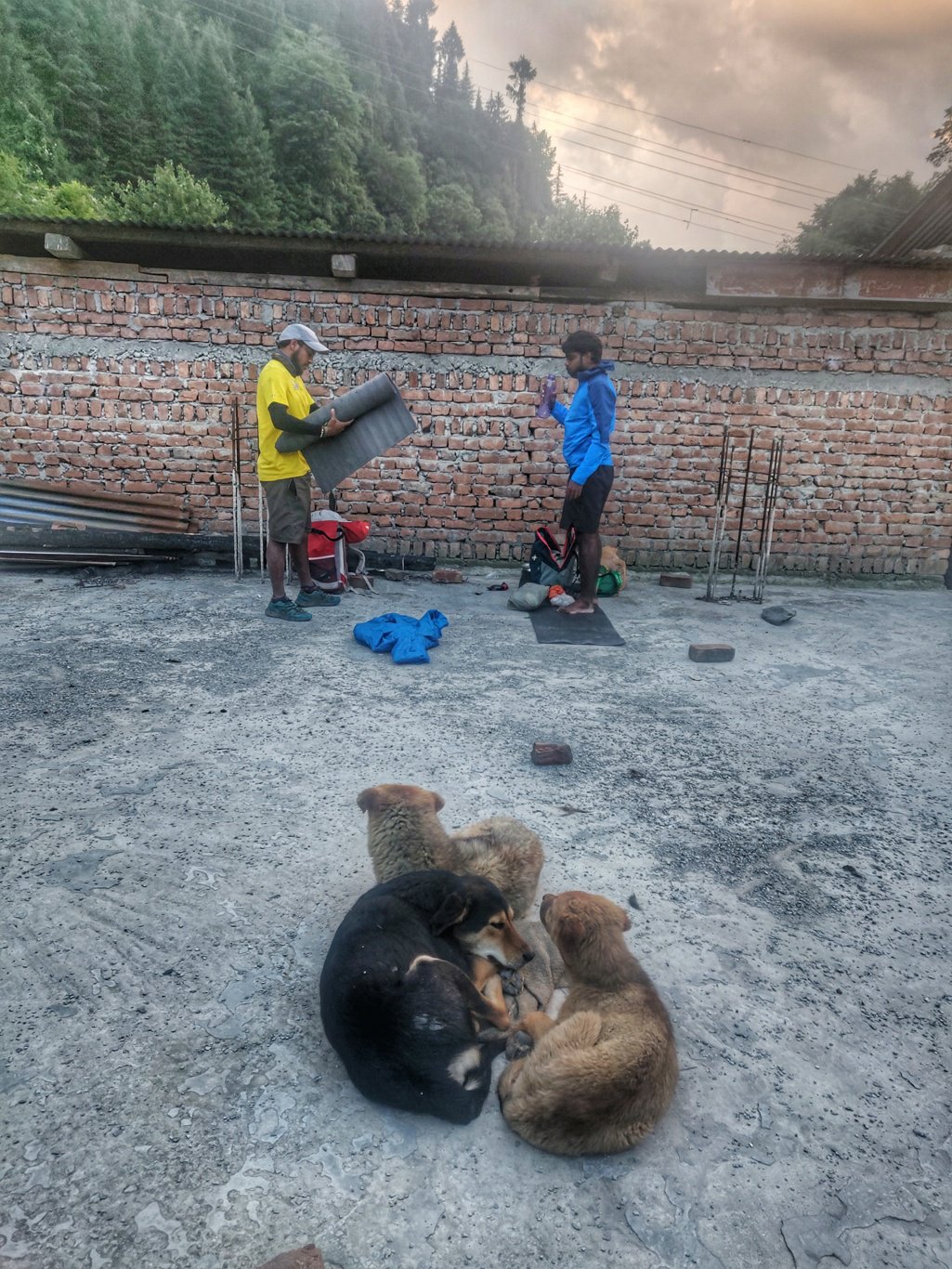 Barot valley is a picture perfect setting and appears quite touristic. One can find many home stays and river side tent camps. Especially the side valley of the Uhl river towards Bada Gran is dotted with scenic hamlets on both sides of the pine covered slopes.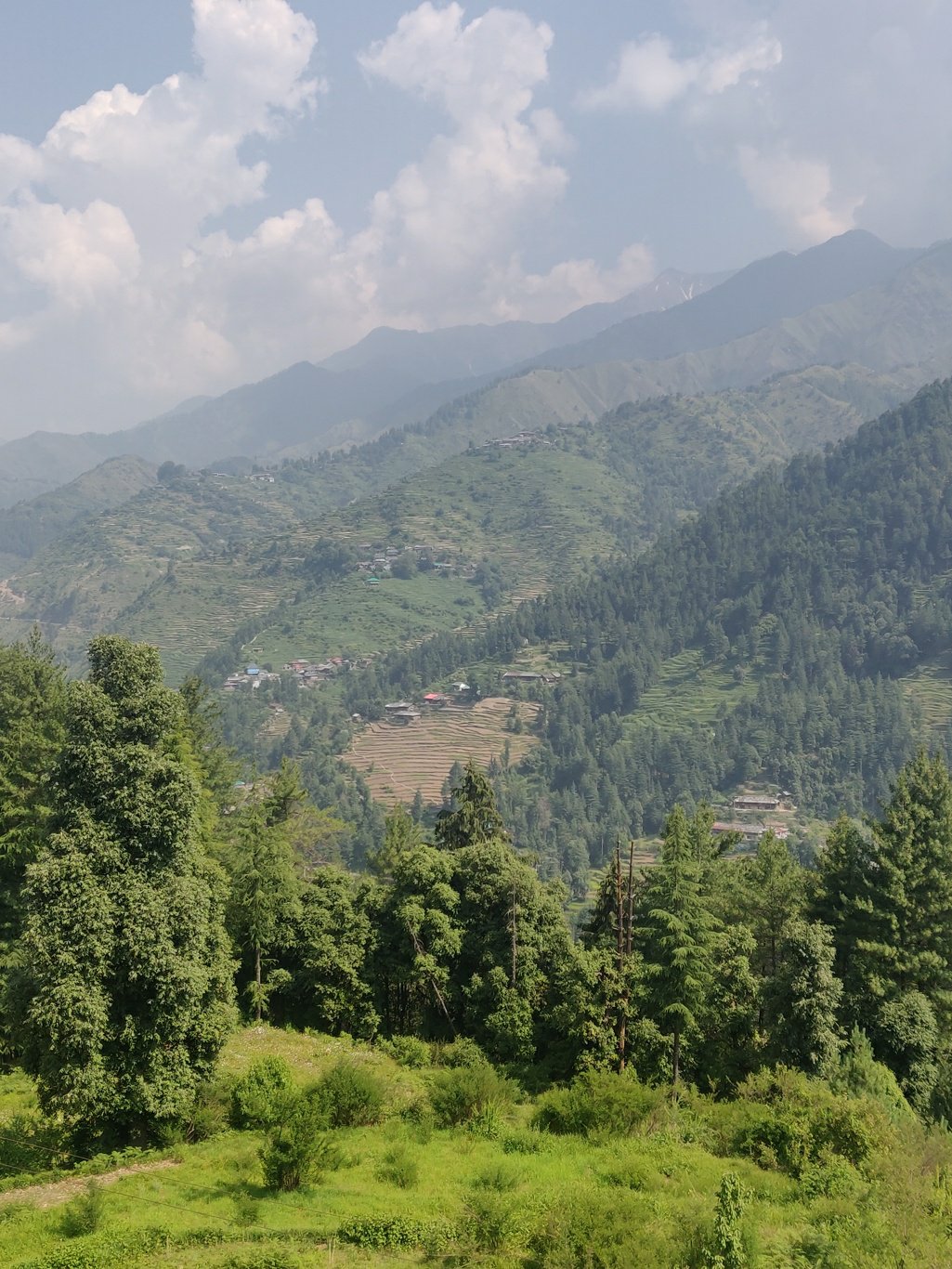 While checking out our planned route on OSM (Open Street Maps) to cross over from Barot valley to Kangra plains we accidentally discovered an abandoned winch haulage trolley commissioned in 1936. A narrow gauge railway track runs up a steep ridge supported by steel pullies on top and base of gauge tracks.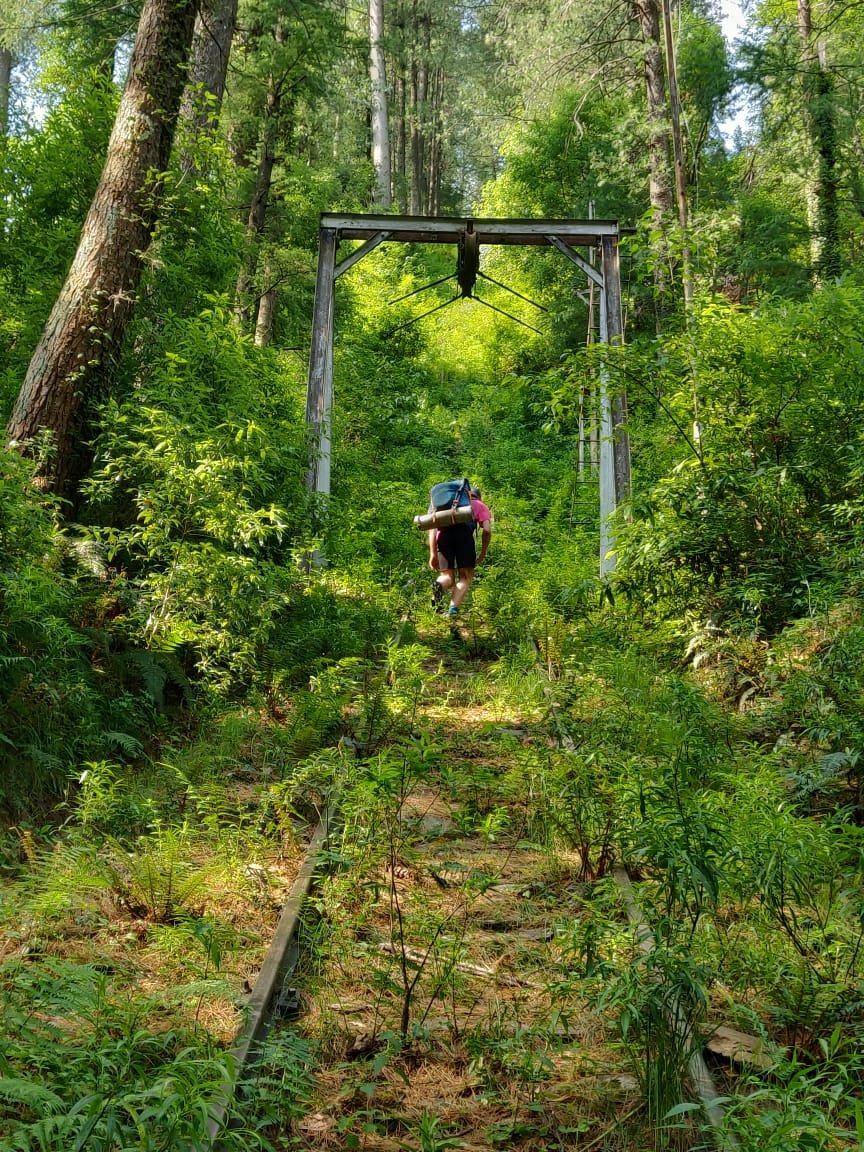 The trolley climbs up from the Uhl river 1900m to the top 2550m where a huge steel cable winch pulls up a cart that fits a few people and some goods. A nearby crane shows "Butters Bros Engineers Glasgow 5 Tons".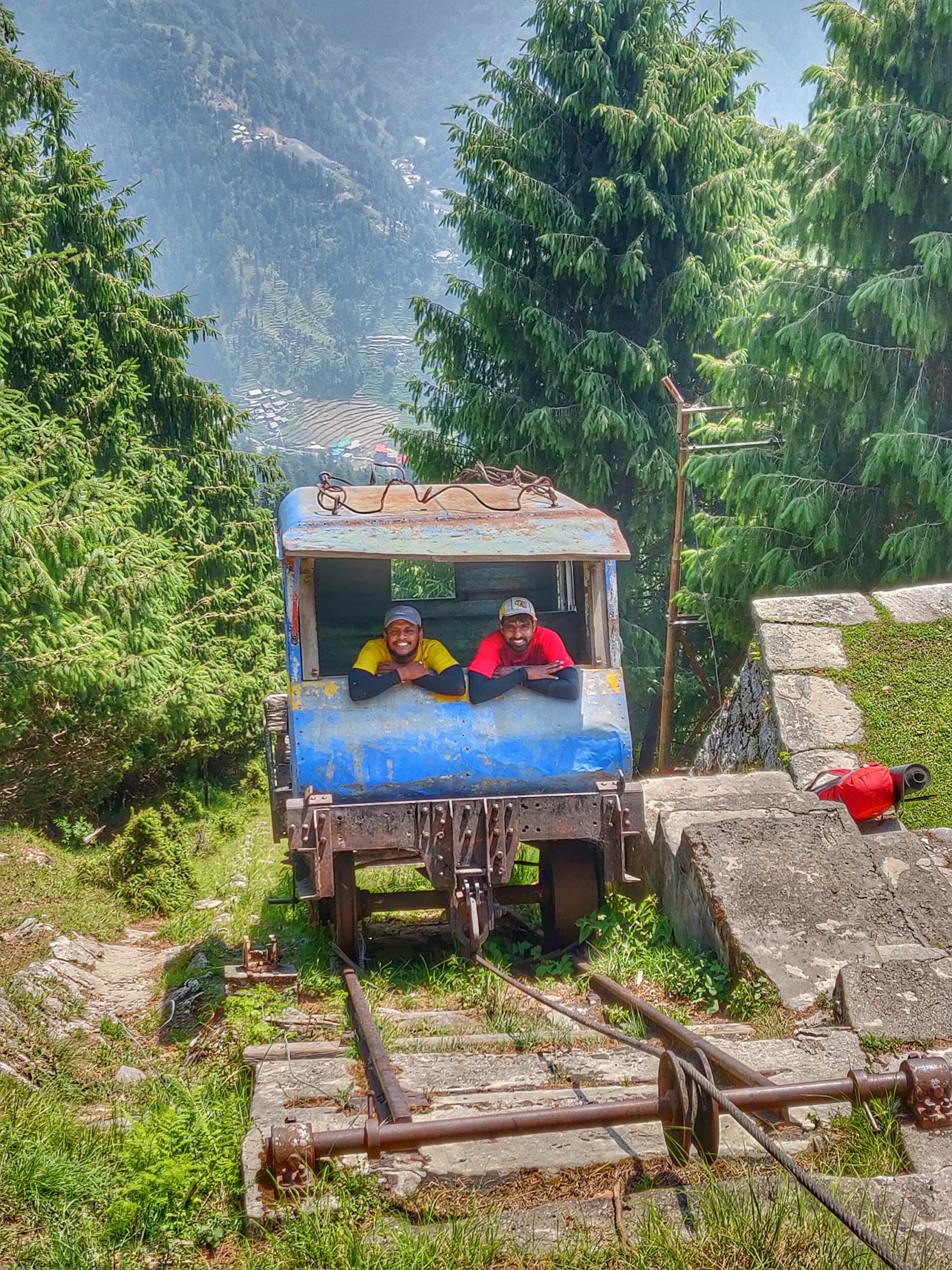 The trolleys are hooked to a metallic rope. Two trolleys are hooked on each end. This rope is moved by an electric motor and trolleys start going up and down on the railway line. This line gets bifurcated for a small distance in the middle to enable trolleys to cross. More info here.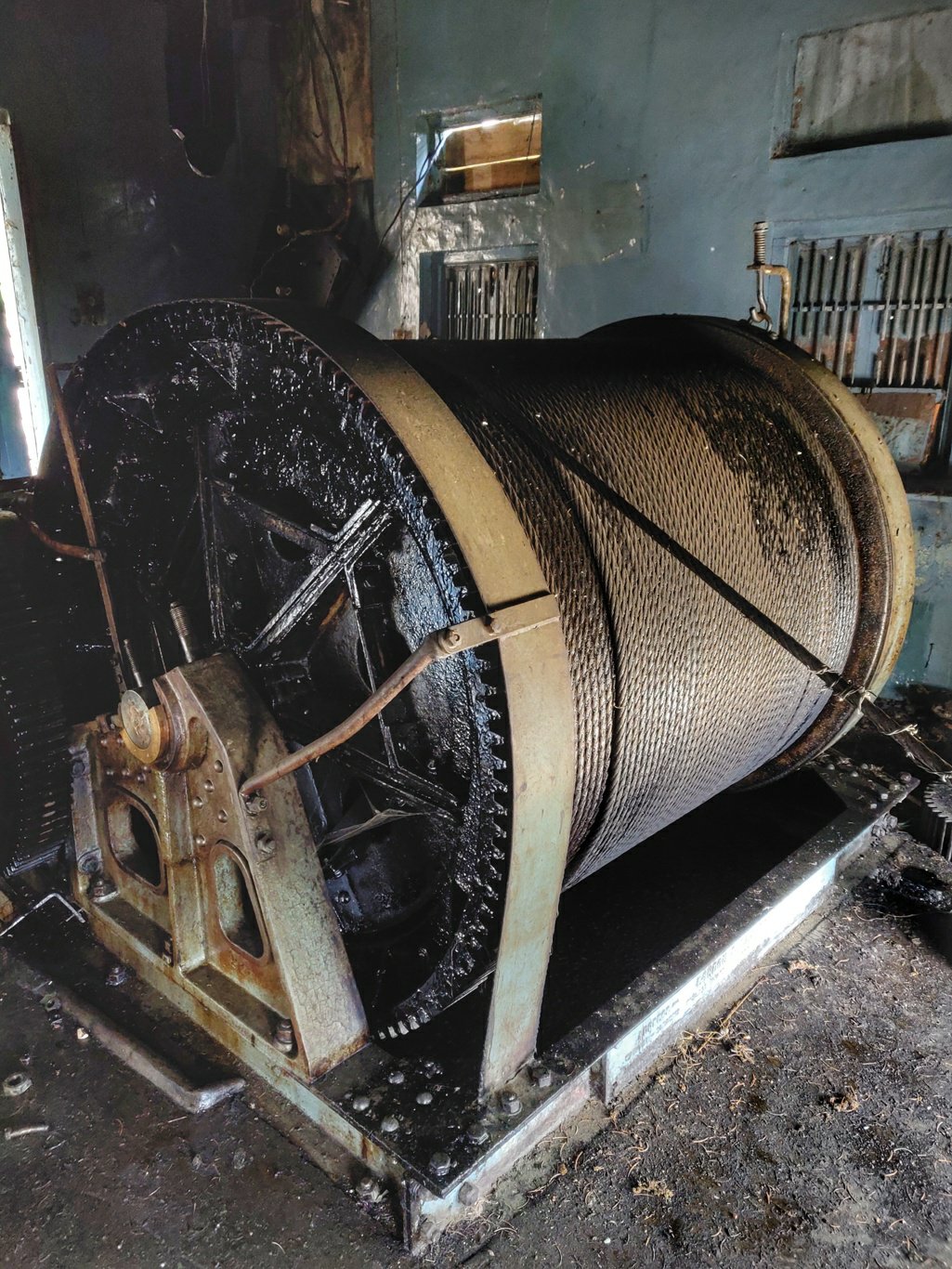 After reaching the top the trolley track contours South below the ridge for about 2.5km before descending Southwest along a ridge towards Joginder Nagar. The track runs through beautiful pine forest is damaged in many places by landslides.
At "winch camp" 2400m the track drops down more steeply towards the Kangra plains. Here the track appears to be in better maintained condition. Along the way we meet several local people walking along the track. The entire traject is very scenic and could be a major touristic attraction.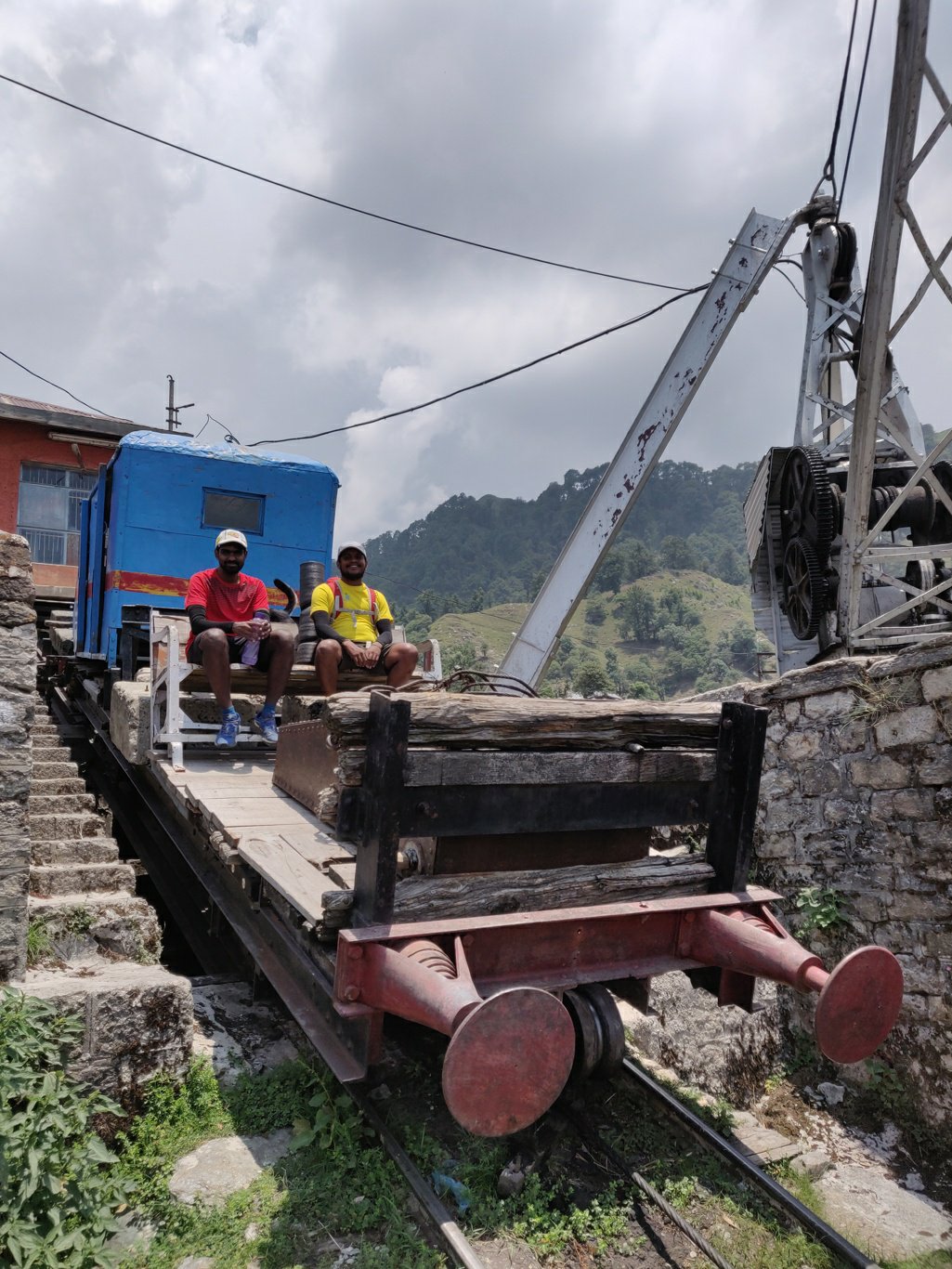 We finally reach highway 154 and hop onto a bus to Dharamsala for our next target: several sub 4000m passes across the beautiful Dhauladhar range seperating Chamba valley from the Kangra plains. With a good amount of snow present this year we are nervous to see how many passes we ll be able to cross mid June.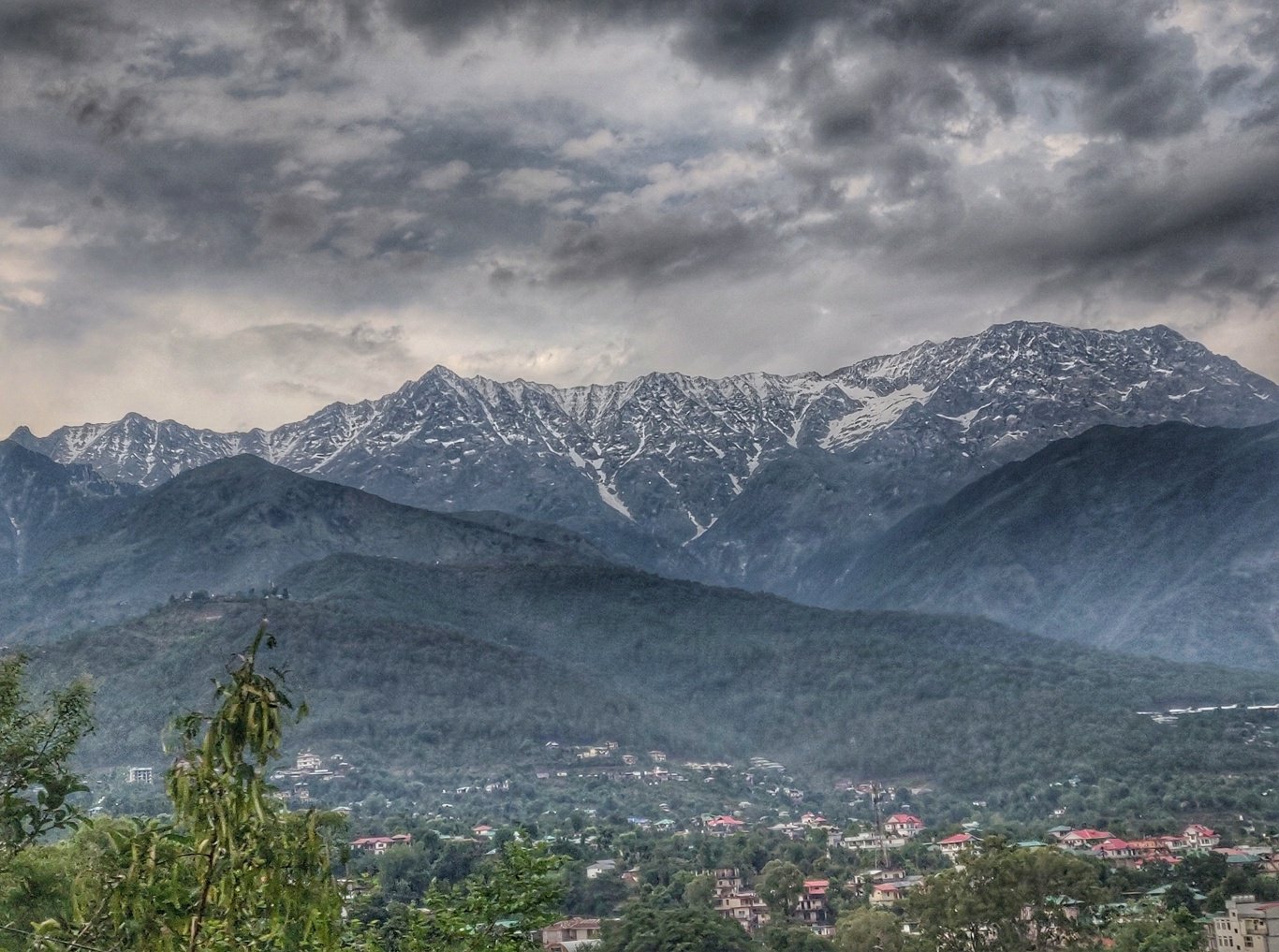 From Dharamsala we take a local bus to McLeod Ganj and settle down for the night below a portico near the Dal Lake after a sumptuous chicken curry rotti dinner. The incessant afternoon rains have final ceased.