Introduction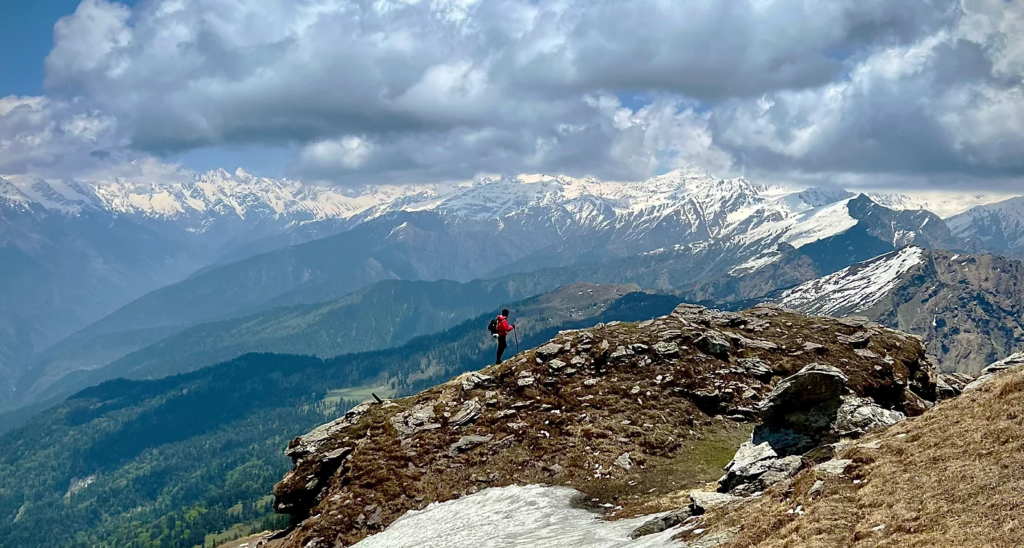 Sant Mote (India) completed my Alpine Field Bootcamp (Apr 2022). He had one month leave and requested me for a nice Himalayan traverse to hike independently after the course. He initially did a few shorter hikes around Manali with another hiker Gary from Ireland. As Gary wanted to eventually hike in Nepal we decided to plan a long continuous traverse from Kullu across Himachal and Uttarakhand to the border of Nepal (Darchulla).
As per the snowline in May we put together a traverse across passes below 3300m initially and gradually going up to 4000m later in May. Both Sant and Gary started together but soon Gary fell sick and Sant proceeded solo. Due to frequent rains in May Sant had to take several breaks in between (losing time) and we had to dynamically reroute as per the changing snowline during the traverse.
Whenever Sant got network coverage we synced up and adjusted the route as per ongoing snow conditions. He followed both pre-mapped routes in Open Street Maps and also explored new trails via the Survey of India maps, sending me GPS logs for mapping in OSM. Eventually, due to official work pressure Sant had to exit half-way but he vouched to return and complete the plan in the future.
Initial Plan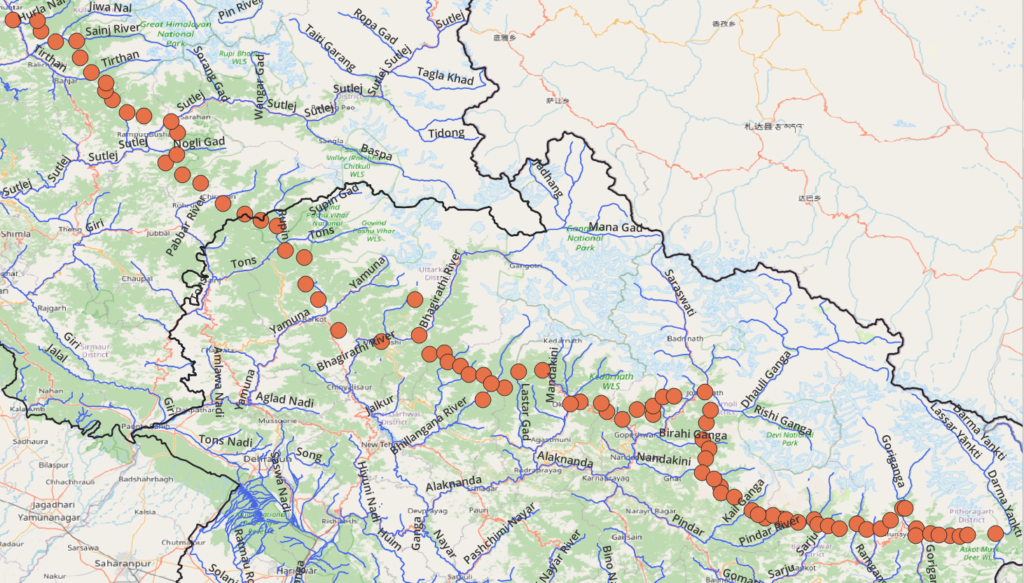 We put together a 500km continuous traverse across 30 mid-level passes and equal number of valleys connecting Kullu to (border of) Nepal through Himachal and Uttarakhand across Kullu, Shimla, Uttarkashi, Tehri Garhwal, Rudraprayag, Chamoli and Bageshwar districts.
Actual Traverse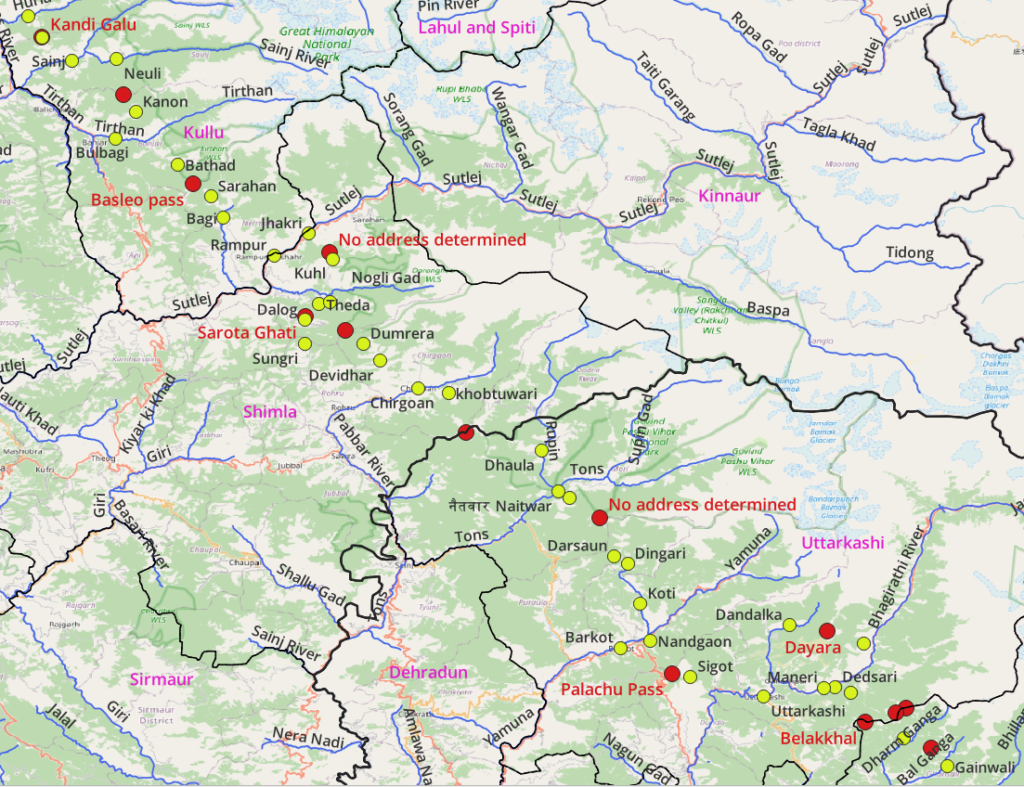 Sant did complete a commendable 320 km long traverse across 13 high altitude mountain passes in Kullu, Shimla, Uttarkashi and Tehri Garhwal districts of Himachal Pradesh and Uttarakhand with a total elevation gain of 32,565 meters.
Documentation
Sant did an excellent job of documenting his journey in detail on his blog including planning, challenges, strategy, statistics, maps, photos and detailed blogs to inspire other alpine hikers. He experienced overwhelming hospitality along the way.