It was a cold night on the hillock above Chamba town. We walked along the highway towards New Tehri where we had aloo paratha in a small dhaba and packed up fruits and biscuits for the day ahead. New Tehri is the district headquarters located on top of a mountain high above the Bhagarathi river valley. The Tehri dam creates a massive turquoise blue lake in the valley.

Our target was to explore the forest covered mountains North on the other side of the lake. We hitched a ride with a young friendly couple in a Maruti who dropped us at the base of the lake. Next a short ride on a local bus got us further ahead. Finally a kind man gave us a long ride over a newly constructed bridge across the lake deep inside the mountains towards our destination. He dropped us at an intersection near the hamlet of Ramoli around mid day from where we climbed up along a nice path.

We saw a few elder ladies climbing tall pine trees with ease cutting down branches. The path climbed up 600m to a small temple on a saddle from where it contoured high above the valley. We encountered many elder ladies collecting firewood and leaves from the forest. They were all curious to know where we are heading and advised us not to venture in the forest in the evening.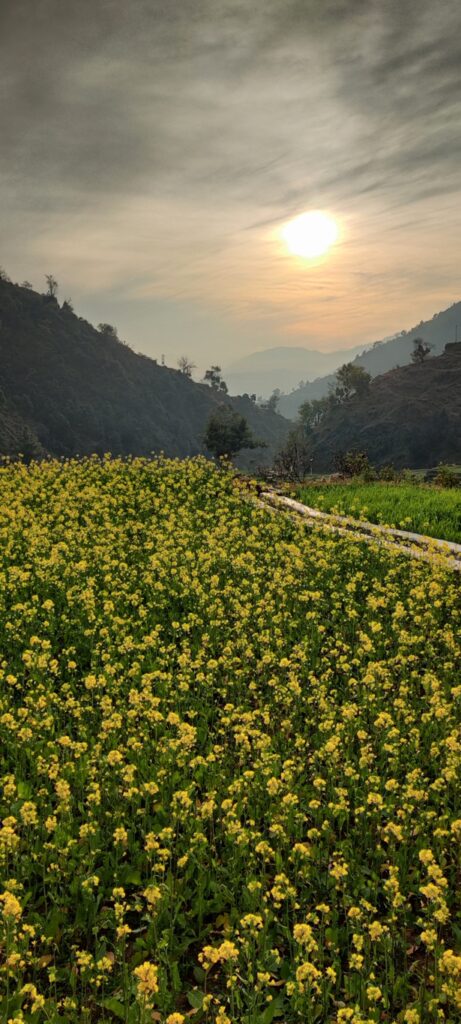 The path took us above scenic villages where people looked surprisingly at us dressed in shorts during winter. We climbed up above the last village towards the Manka Khal pass to find a peaceful spot to camp. We passed some terrace farms where we found a deserted two story house built with rocks and wood. Animal room in ground floor and people quarters on first floor.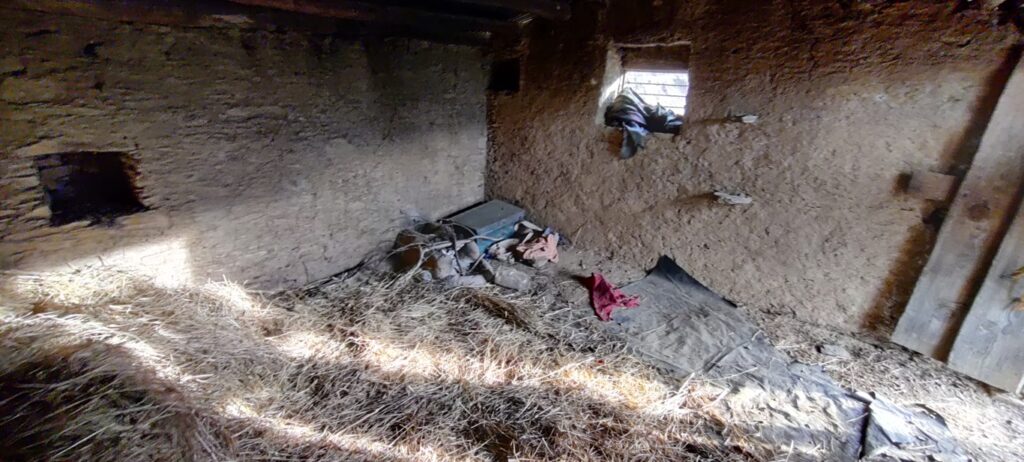 We setlled down on the hay covered wooden floor locking the door to keep out the cold. The night was peaceful with not a sound around.