I had a wonderful sleep in a warm room sharing a bed with my host Naveen in the hamlet of Khergal tucked high above in the mountains above Rishikesh. His dad woke us up at 6am with a hot cup of chai. Naveen took me for 30min climb to watch the sunrise from a temple on top of a 1400m high hill.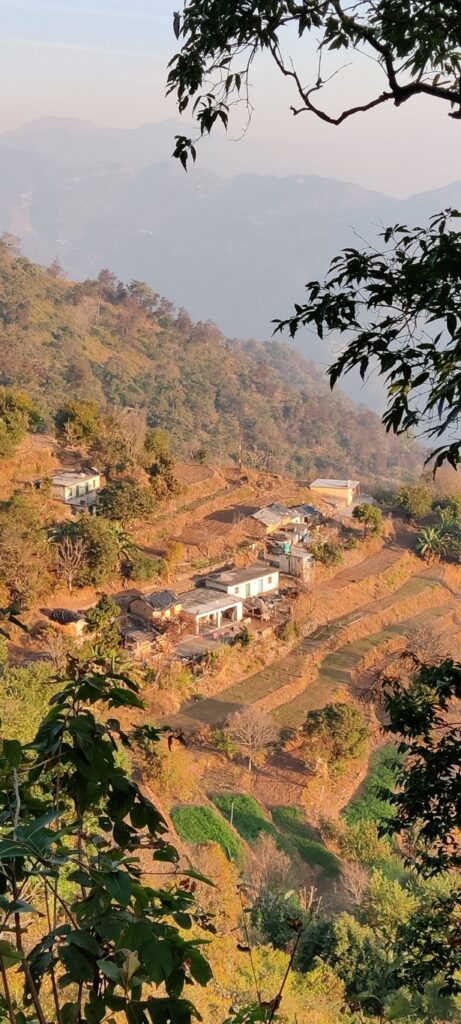 Watching the sun rise above the high ranges of Uttarakhand was memorable. He unlocked the temple which had a nice collection of books on yoga and Hindu scripts. We descended back to Khergal where I met his grandpa and aunt and her three little cute daughters. His mom has prepared yummy breakfast – porridge with dry fruits.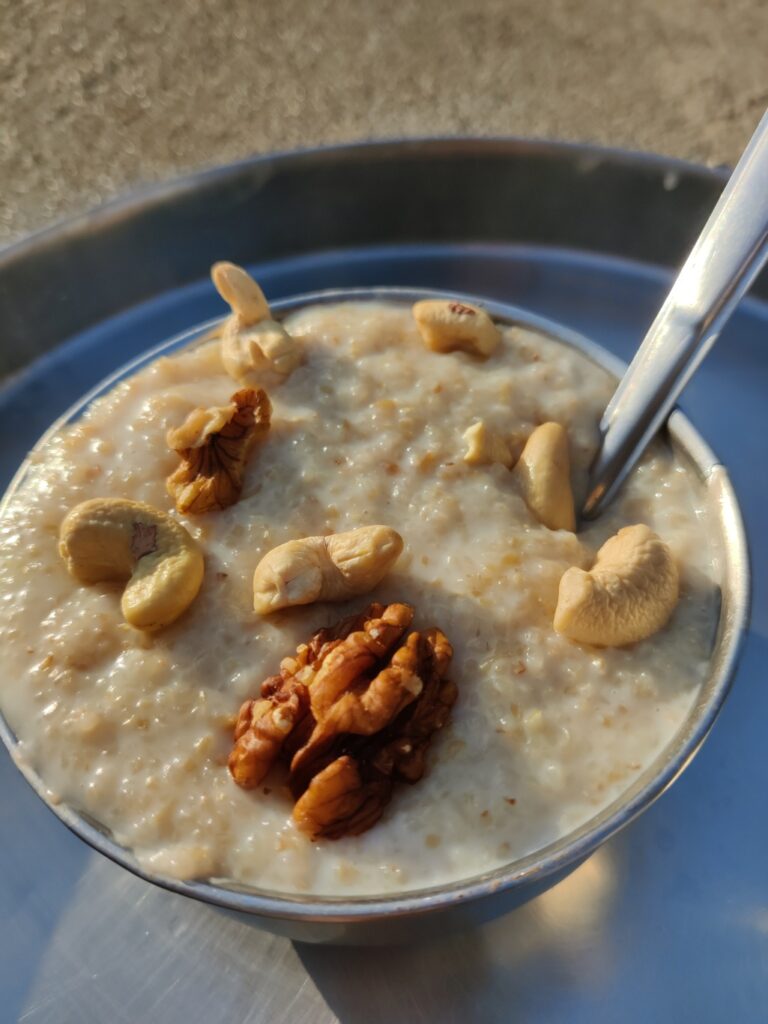 Khergal is an idyllic setting – just three family homes, goats, buffalos, orange, lemon, banana trees, papaya, organic farm lands, lots of birds and mesmerizing views of the valley below. Naveen (8006312329) is running a one room home stay, just a 1.5 hour hike away from crowded Rishikesh. I can t think of a more serene location to escape from the city and find peacefulness.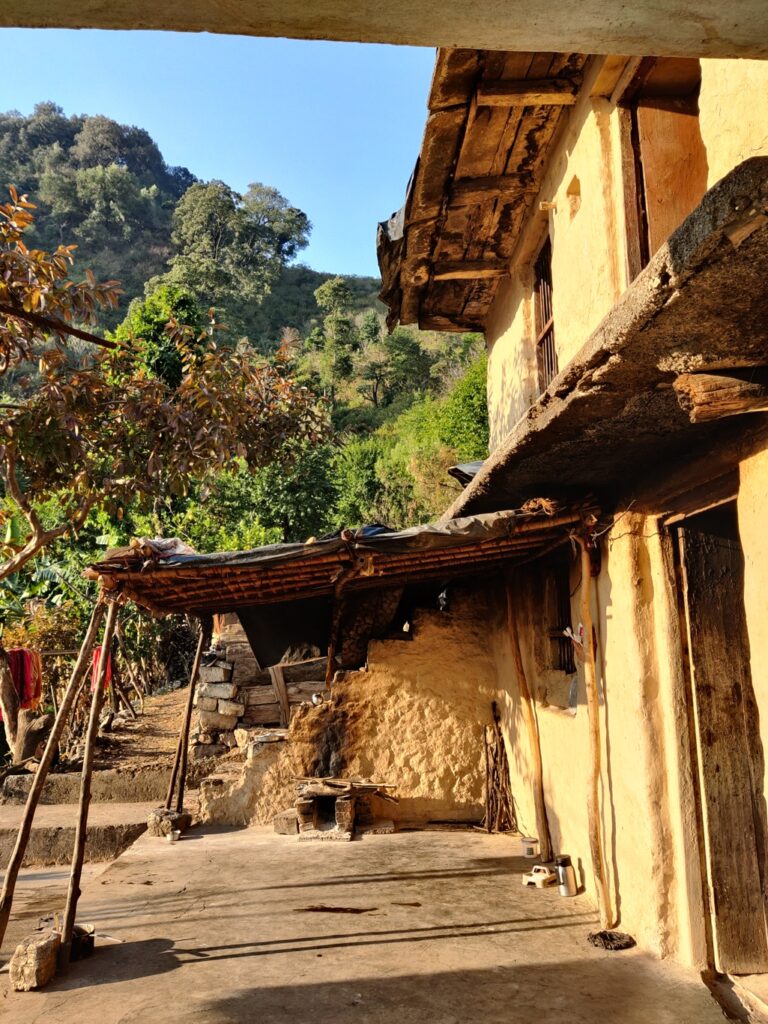 After breakfast I bid goodbye to my host and started of along a scenic, hilly path towards Neelkanth Mahadev, a famous temple. From there I took a U turn back to Rishikesh to pick up Sneha, my co trekker for next one week. The return path was the main pilgrim route connecting Rishikesh with the temple. Shops along the way were selling drinks and food.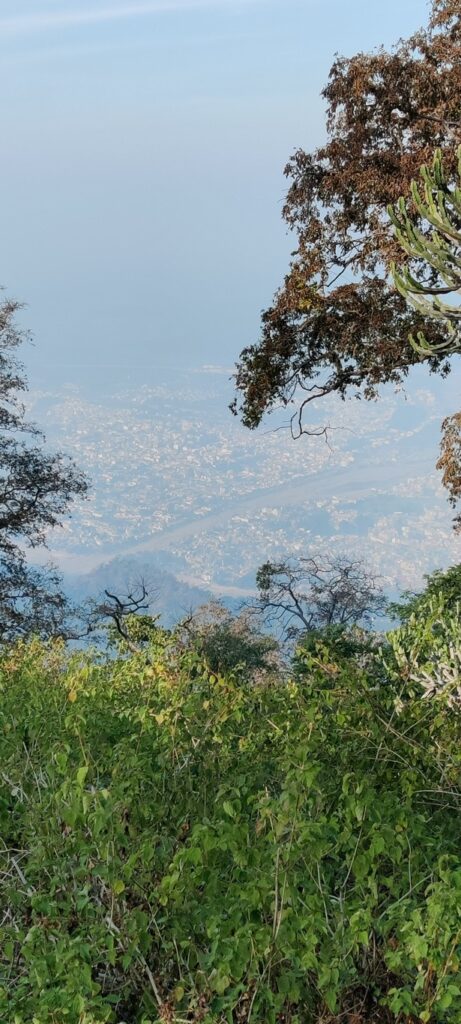 I completed a 28K circular hike through the mountains above Rishikesh and crossed the Ganga through a large bridge and walked alongside the river where pilgrims were bathing in the cold waters of the holy river and a few recently deceased people being burned on the river banks. I walked through the old town of Rishikesh, a stark contrast with the touristic center North of the city.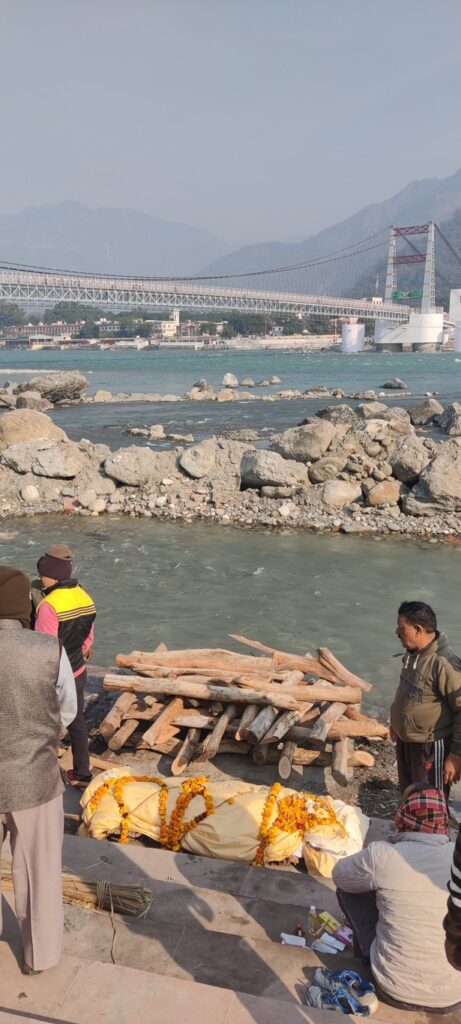 I met up with Sneha at the bus stand after she landed with a delayed flight from Delhi. It was late afternoon and no buses were playing towards New Tehri, our next destination. So we started walking along the highway hoping to hitch a ride. After many failed attempts we finally got a ride in a bolero who dropped as at nearby Chamba town. We had dinner and walked outside the city center in search for a peaceful spot to camp.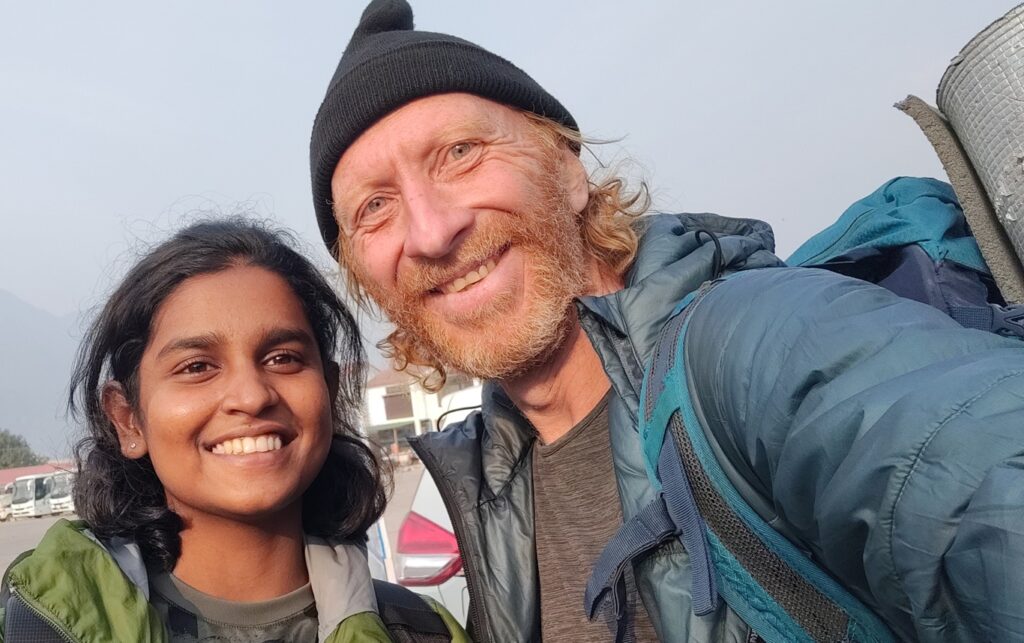 It was dark already and getting colder. We finally left the highway into a side path which took us to a flat grassland near a small forest on a small hillock. A cold wind was blowing so we pitched up quickly and got inside. We slept off peacefully after another long day.