View Larger Map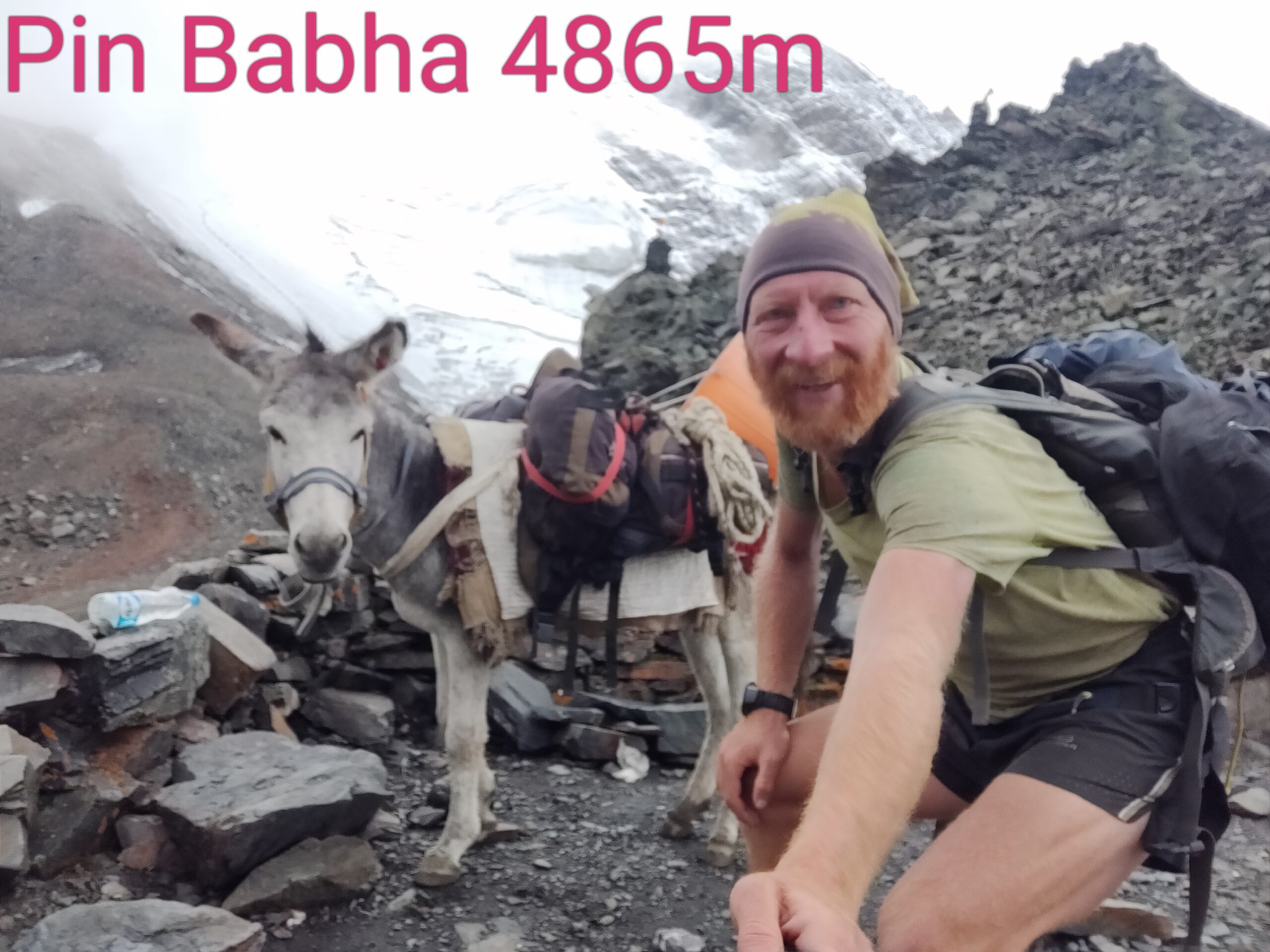 Pin Bhaba
Pin Bhaba pass connecting barren Spiti with lush green Kinnaur
Climbing up
Porter donkeys climbing up to the Pin Bhaba pass (4800m) from Mud village in barren Spiti to cross over to the green meadows of Kinnaur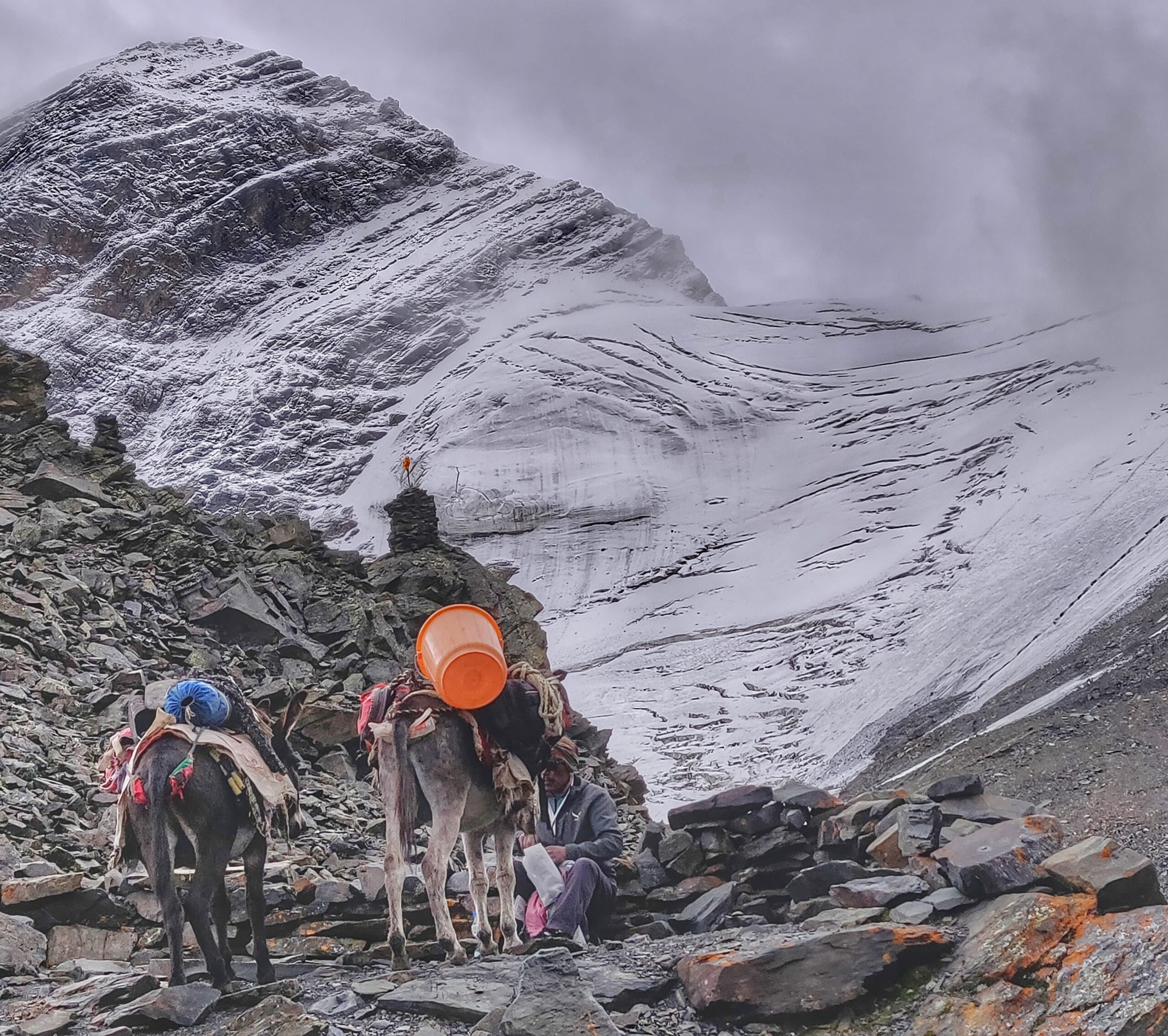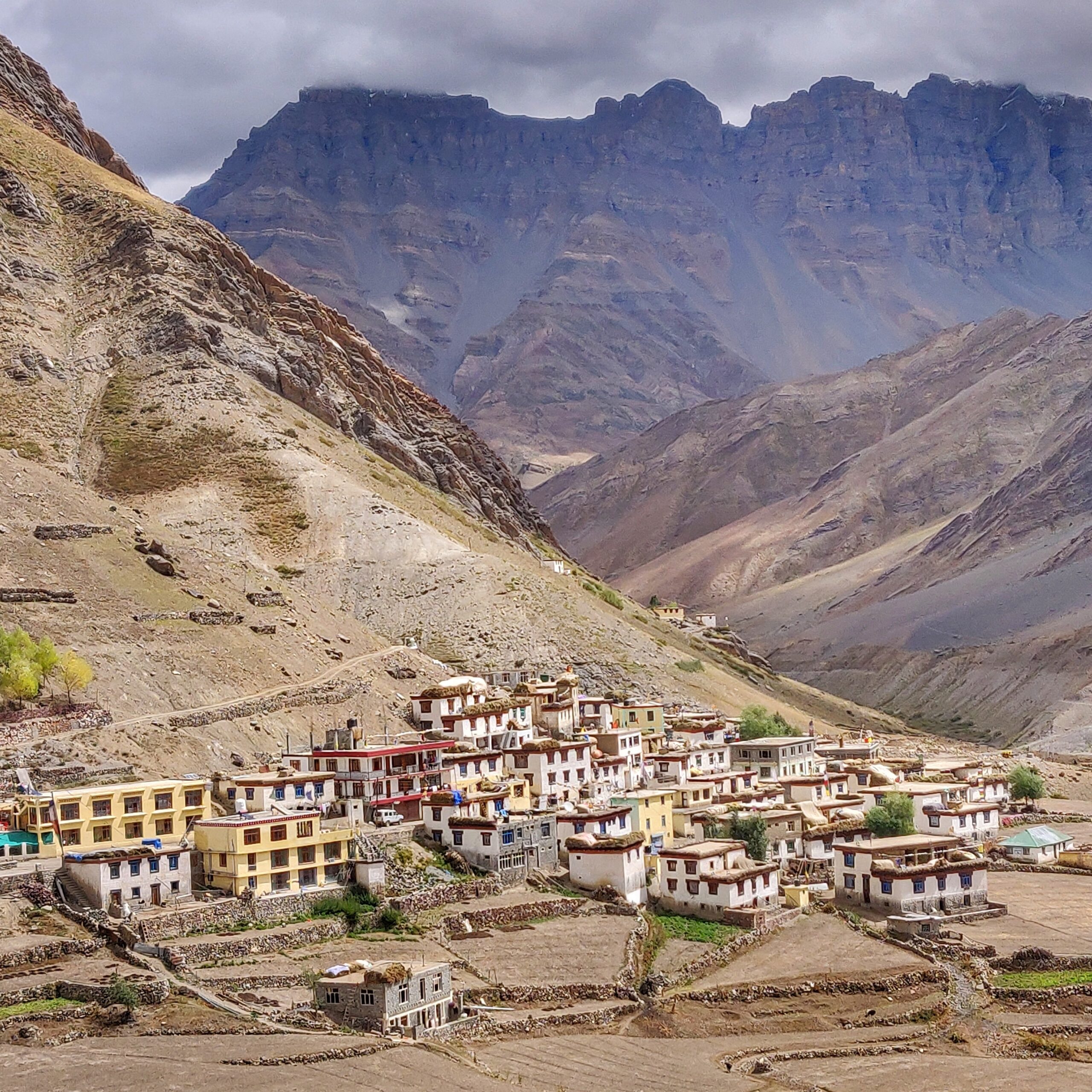 Mud
Remote village of Mud in the high altitude desert of Spiti. Last village on the way to Kullu (Pin Parvati) or Kinnaur (Pin Bhaba)
Shelter
Camping a few hundred metres below the Pin Bhaba pass (4865m) in Spiti on the way to Kafnu in Kinnaur. Made use of an open shelter to block the cold winds below the glacier during end of summer.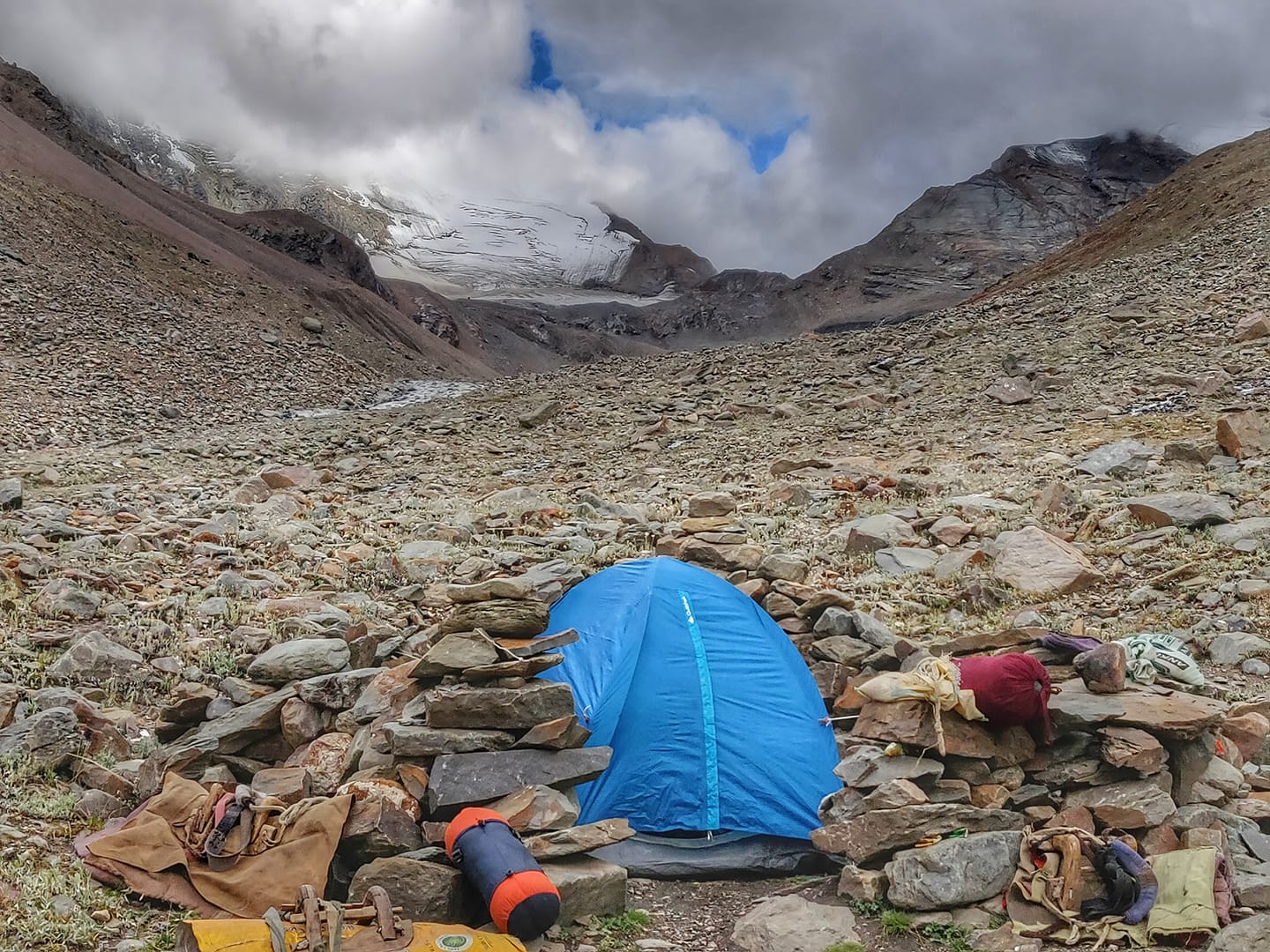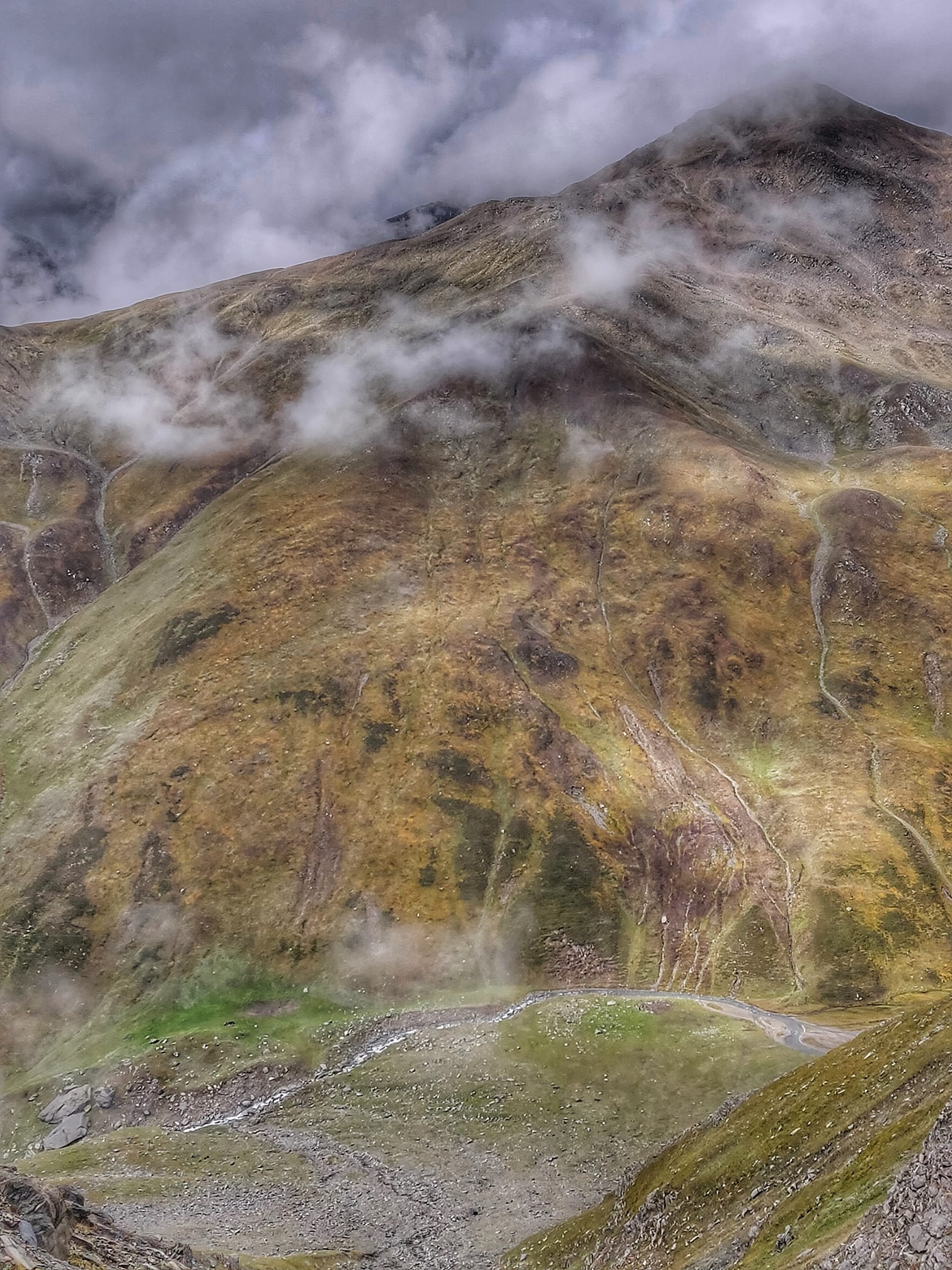 Shades of Kinnaur
Beautiful autumn alpine colour patterns on the mountains climbing down from the Pin Bhaba (4800m) pass on the way from Spiti to Kafnu in Kinnaur
Alpine Nap
Shepherd dog taking a nap in the sunny meadows below the Pin Bhabapass on the way to Kafnu, Kinnaur. In the back a mule carrying shelter and food for hiking group.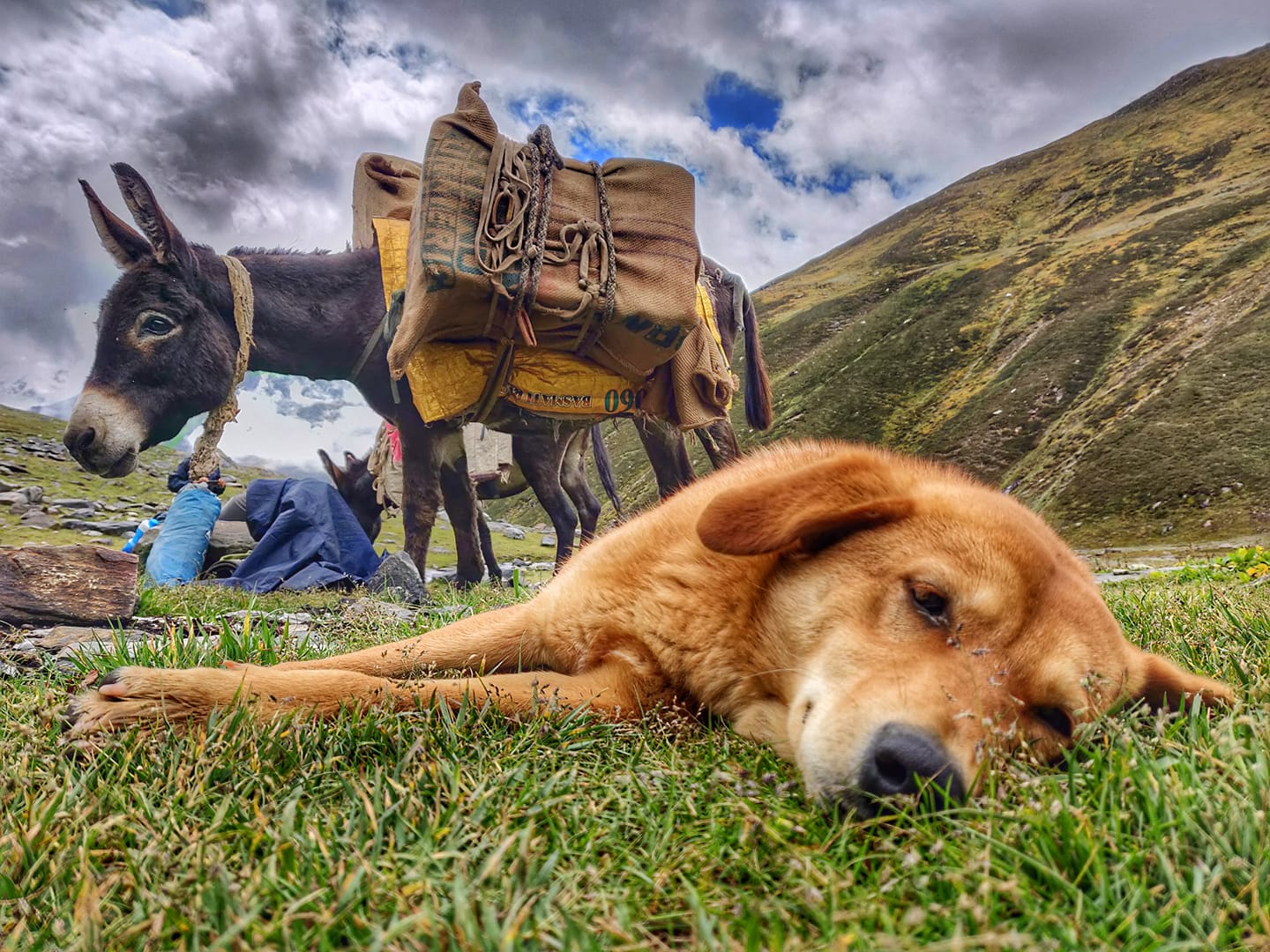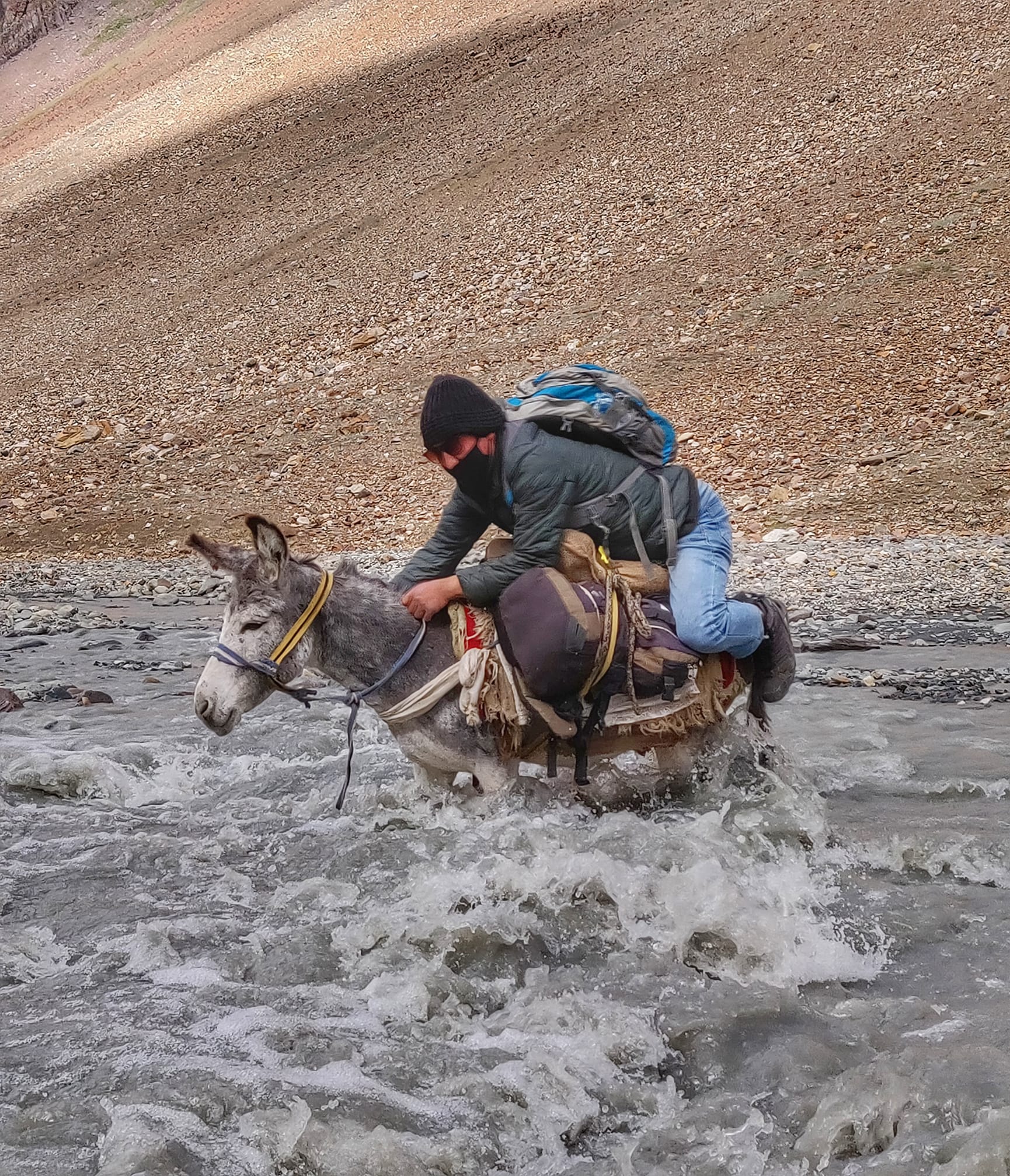 Stream Crossing
Villager from Mud village in Spiti crossing the stream below the Pin Bhabapass (4865m) on his donkey loaded with shelter and food on his way to pick up a hiking group at Kafnu in Kinnaur
Pin Bhaba
Mules crossing the Pin Bhaba pass (4860m) on the way from barren Spiti to green Kinnaur. In front the huge glacier near the pass.