View Larger Map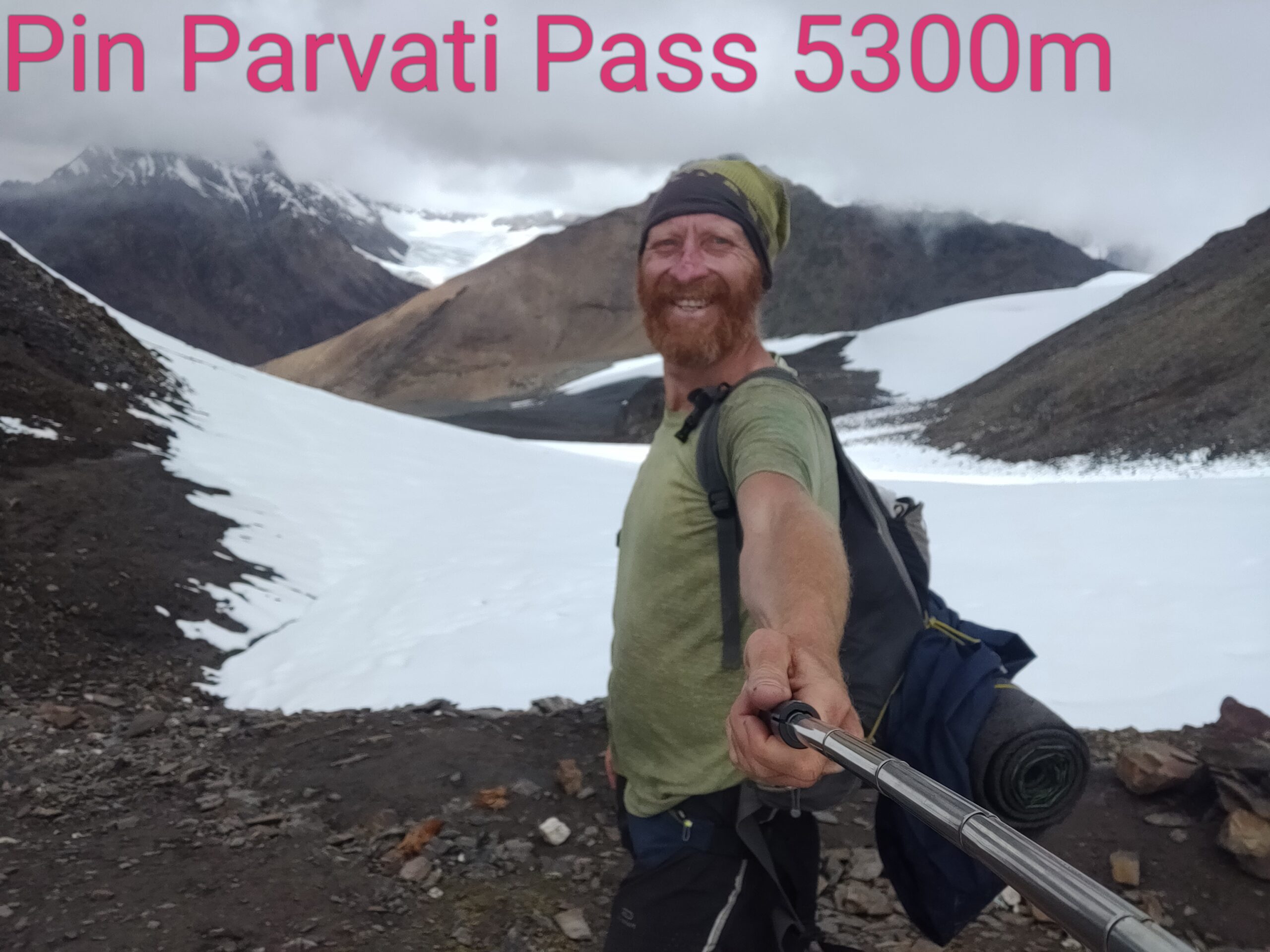 Pin Parvati
From: Manikaran, Kullu (2100m)
To: Mud, Spiti (3800m)
Ascend: 3200m
Descend: 1500m
Duration: 3 days
Terrain: forest and meadows (Kullu), rocks, glaciers (both sides)
Gradient: very gradual (Parvati, Pin valleys), steep nearto the pass (both sides)
Diffiulty: moderate, clear trails in both valleys, crossing of 3 glaciers nearto pass
Danger: few crevasses on the glacier near the pass
Pin Parvati Glacier
Pin Parvati glacier (5314m) first crossed in August 1884 by Sir Louis Dane in search of an alternate route to the Spiti valley. This pass connects the fertile and lush Parbati valley on the Kullu side with the Pin valley on the Spiti side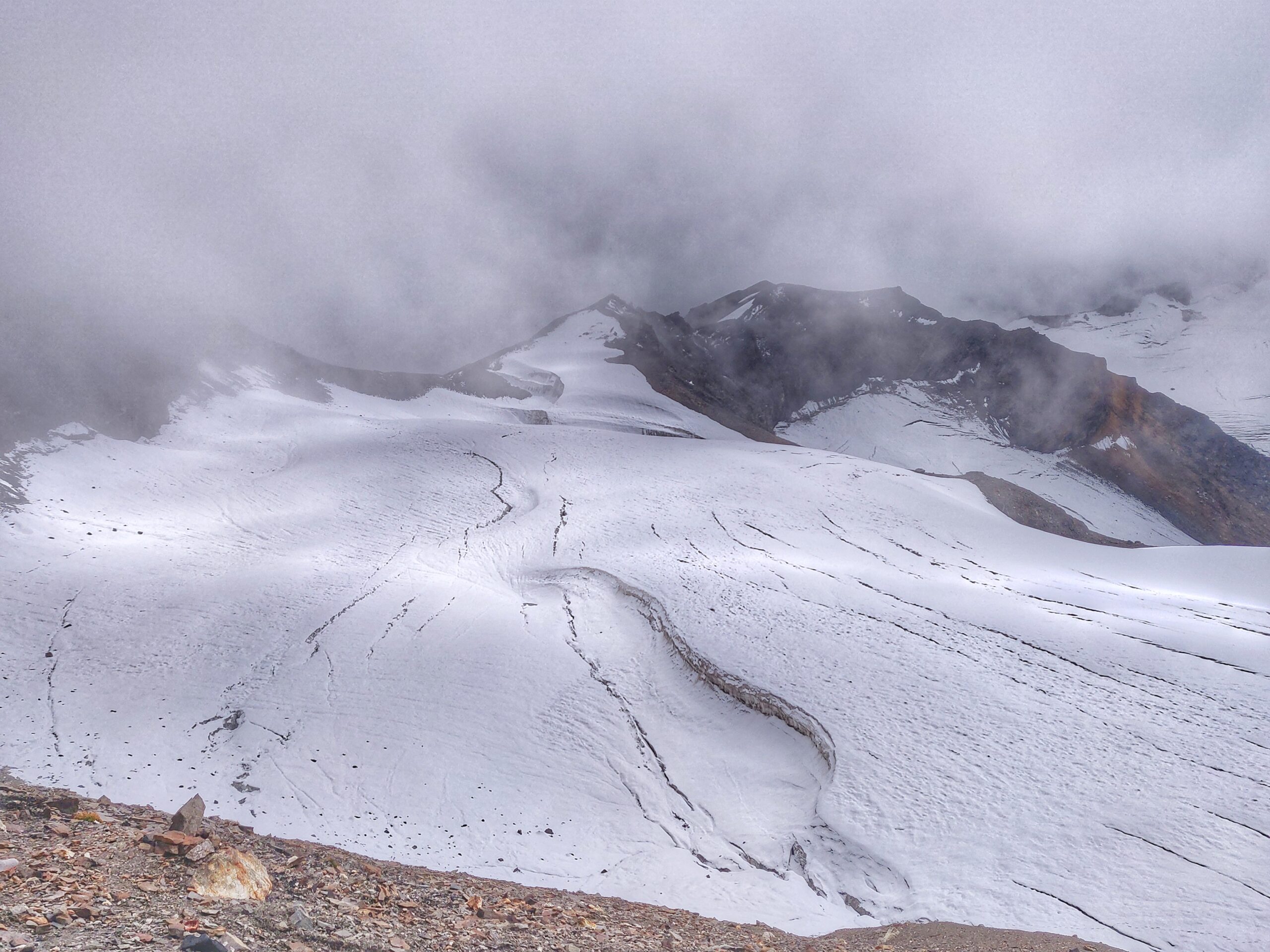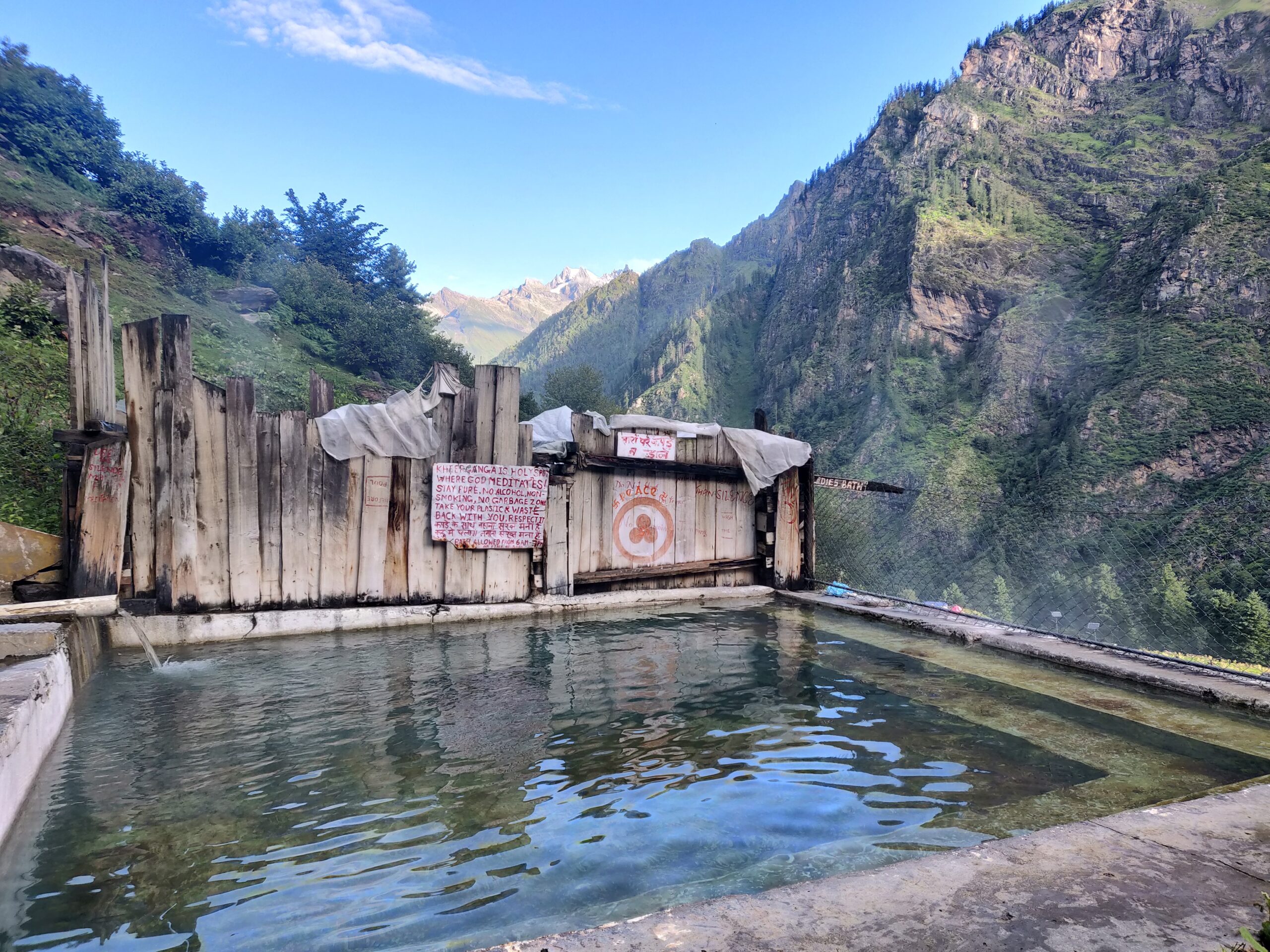 Kheerganga
Kheerganga hotsprings offer stunning views on the valley below, located a 3 hour walk from Manikaran. Stay and food is available at the many temporary campsites near the springs.
Mud village
Located in one of Spiti's remotest corners, the village of Mud. The barren landscape with its unusual texture and gradients leaves the traveler with an unearthly experience.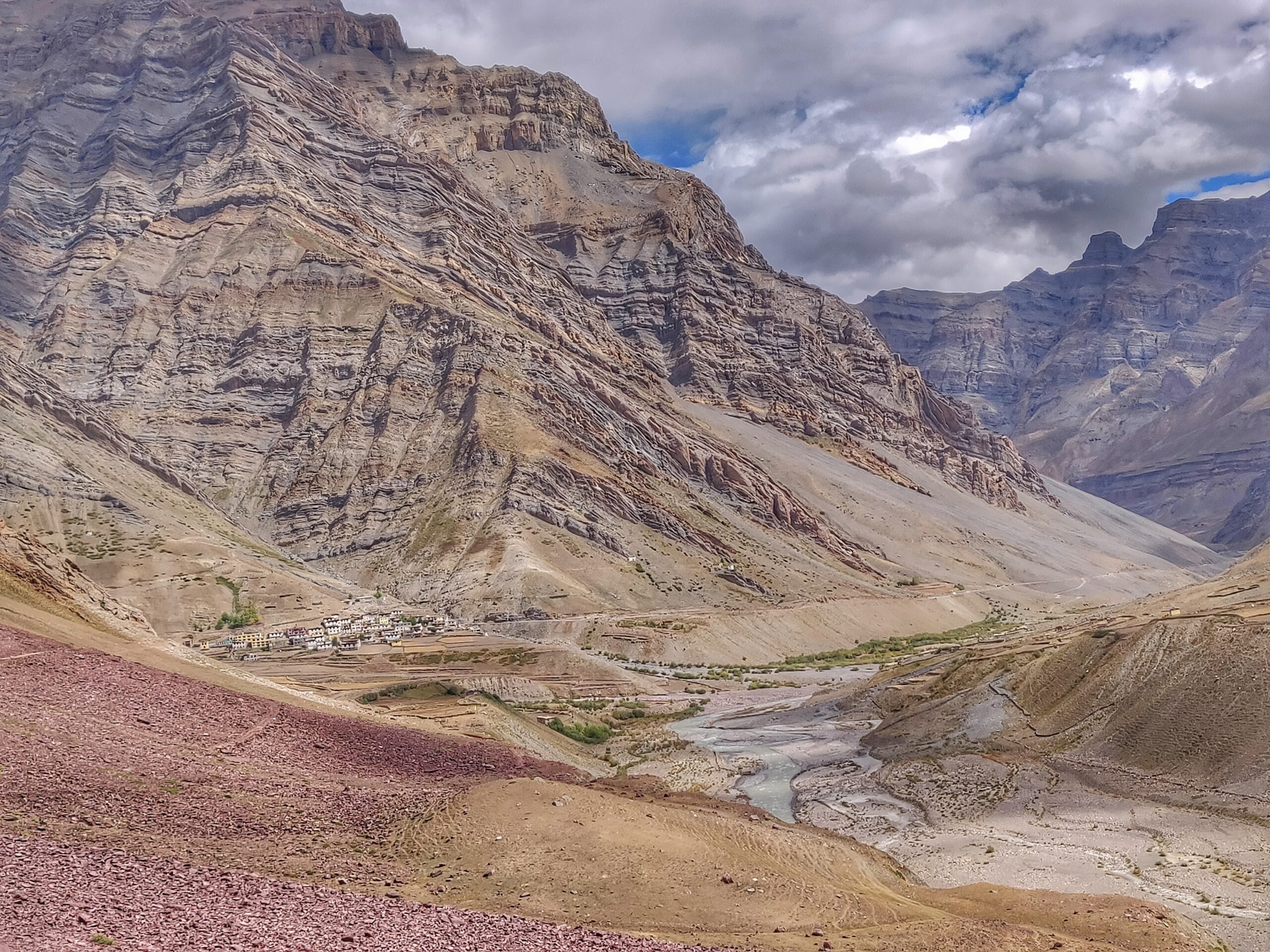 Pin Parvati
Walking across the Pin Parvati glacier (5320m) connecting Kullu and Spiti valleys, covered with fresh snow. 12 day trek at 27.000Rs wrapped up solo in 2.5 days with 15 parotta's (150Rs). 35 passes down, a few more to go..
Gateway to Spiti
Fresh snow at the ending of summer on the Pin Parvati pass (5300m) overlooking the Spiti valley leading to Mud village. The absolute vastness and remoteness of this landscape can be overwhelming on the solo traveler leaving a profound feeling of inner peace.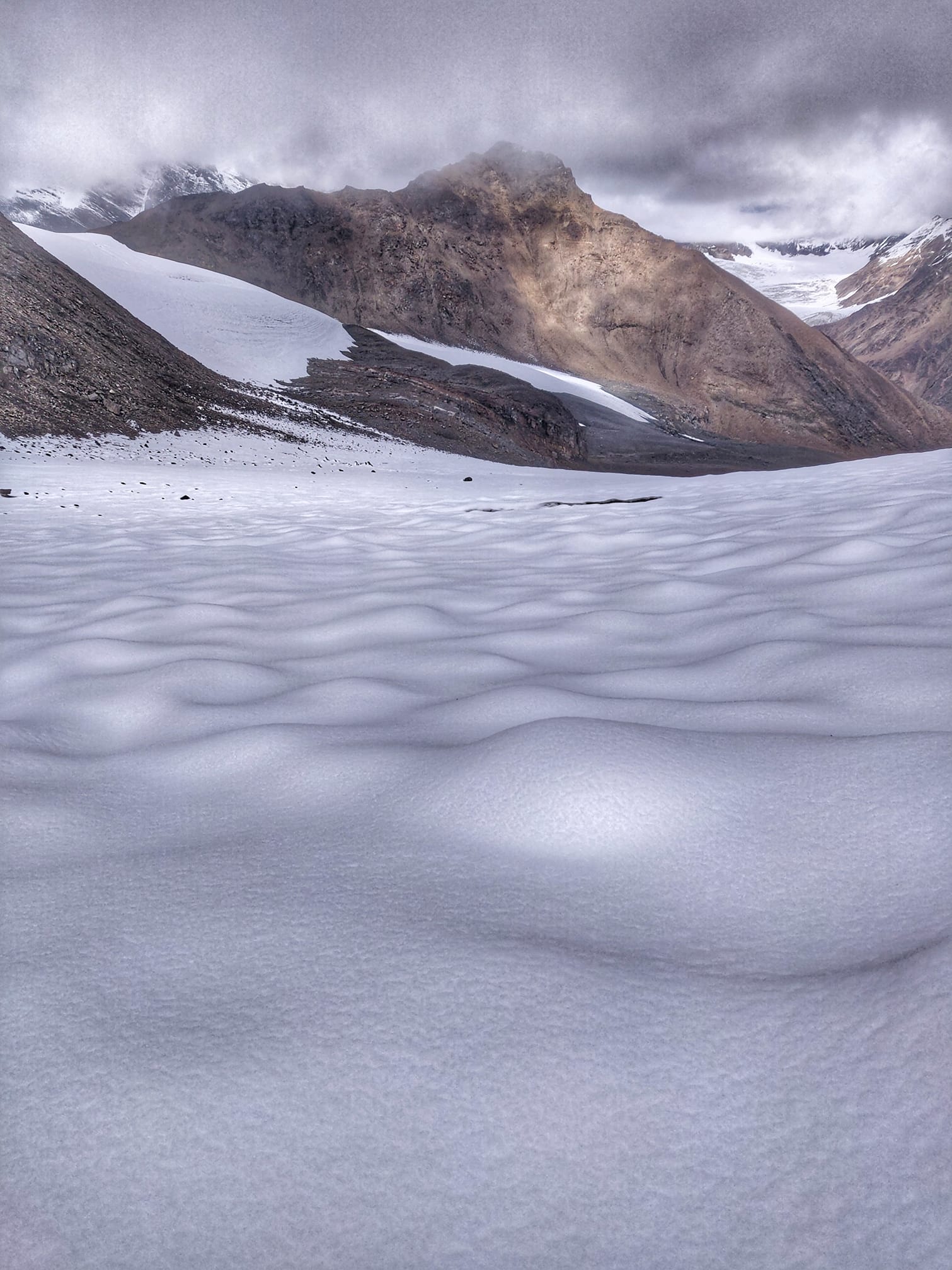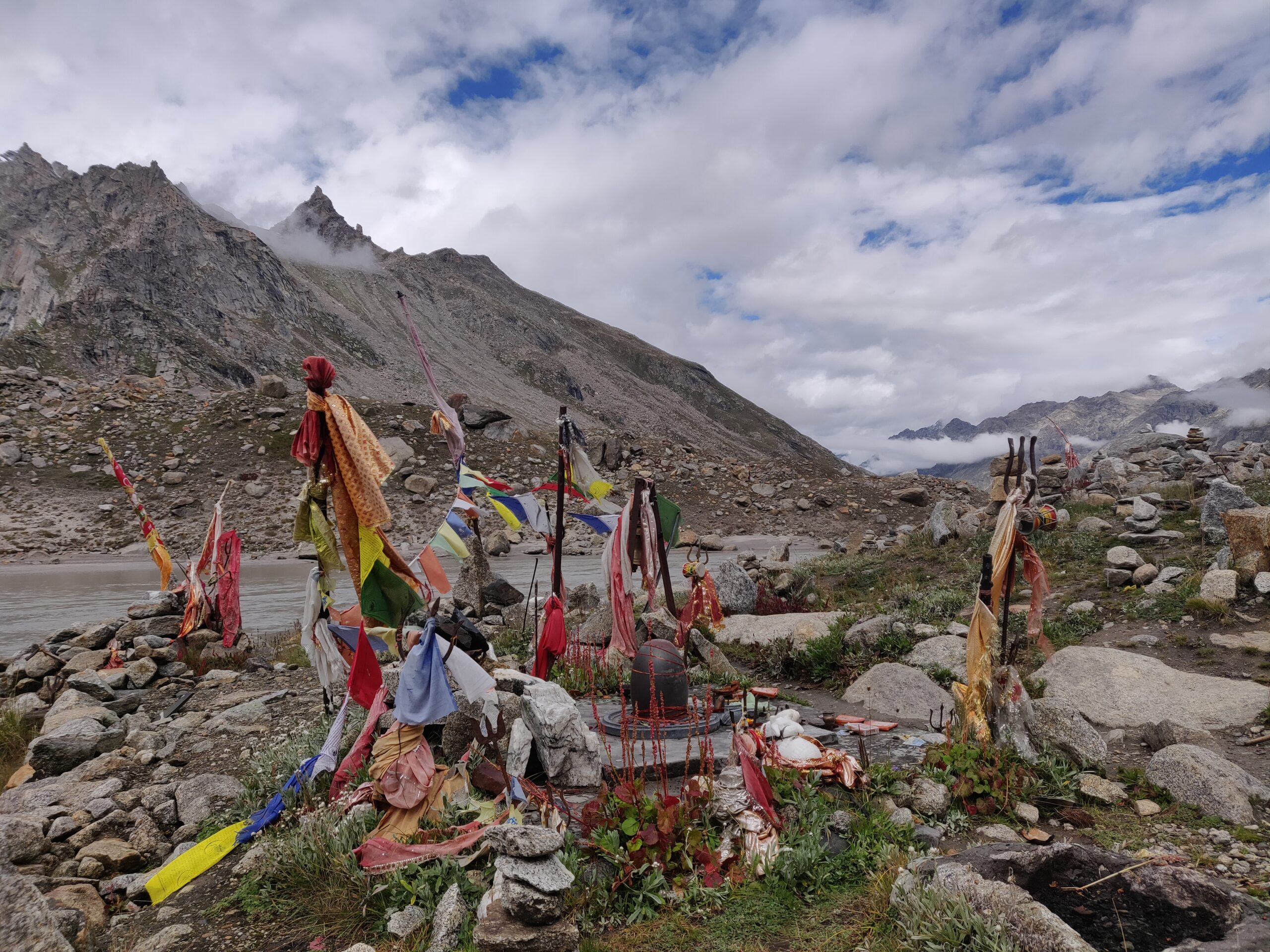 Mantalai
The temple at the start of the Mantalai lake located at the base of the Pin Parvati pass
Glacial Lake
Blue green glacial lake below the glacier at the end of the Parvati valley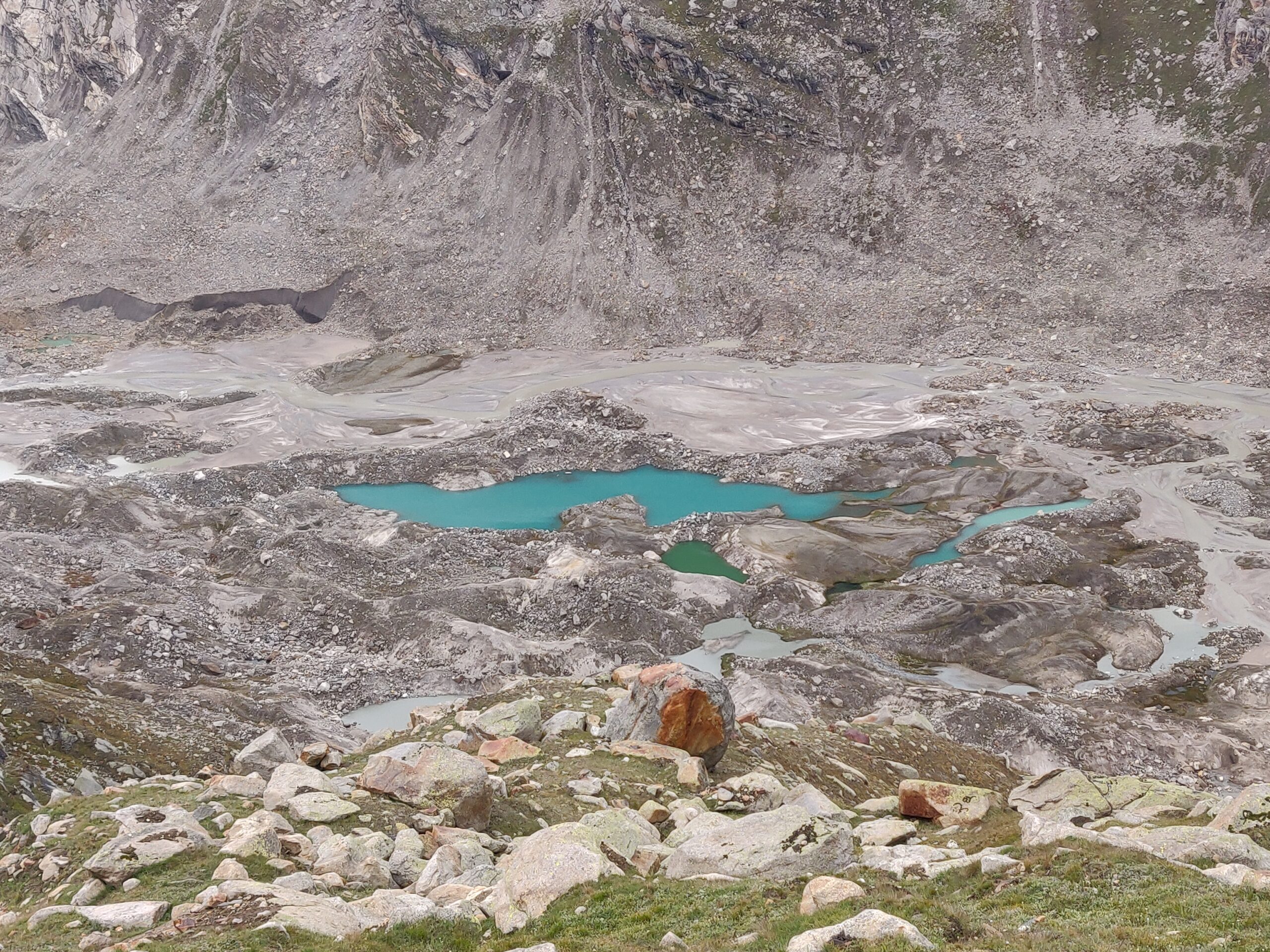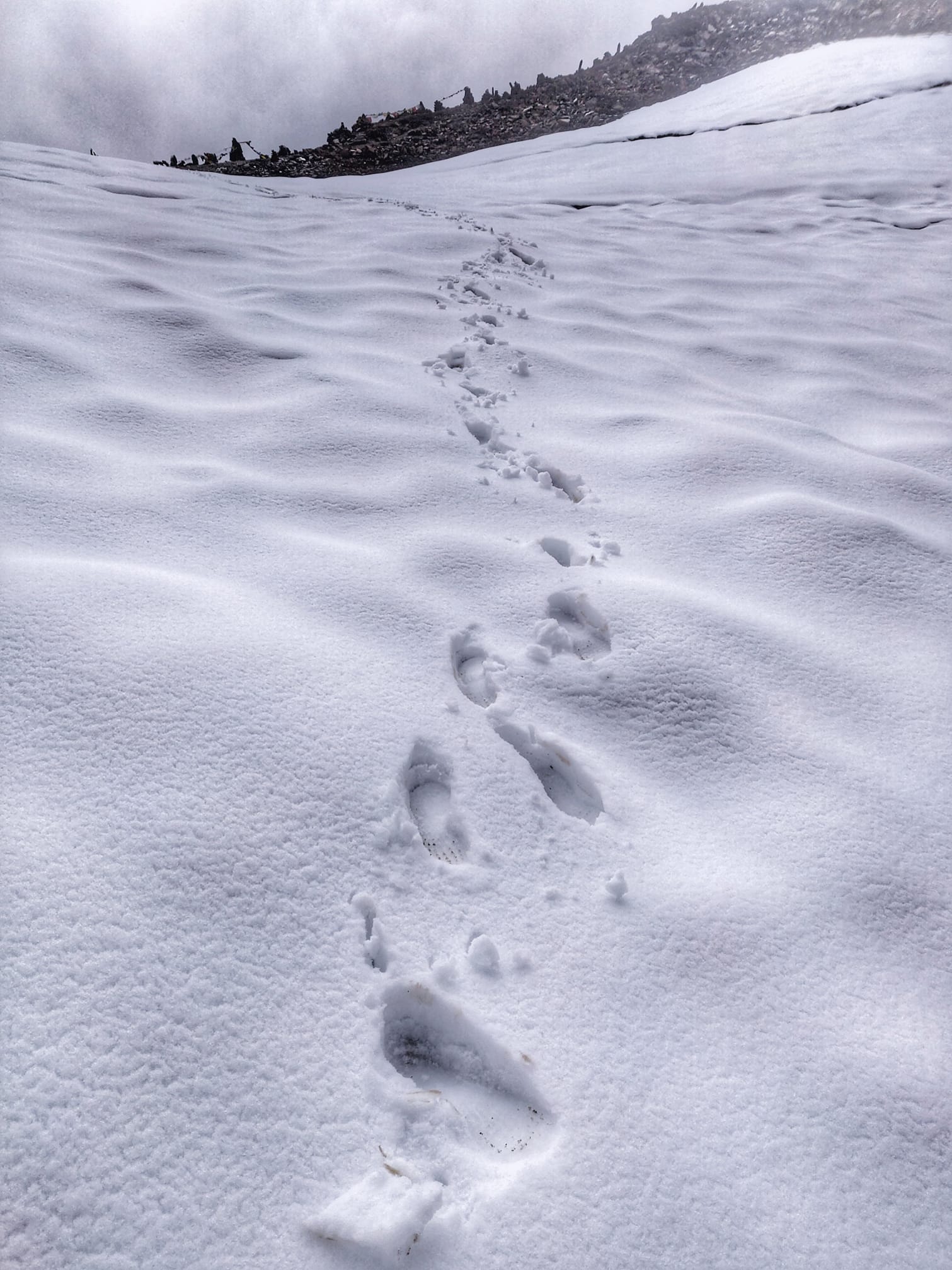 Go Explore
It's a big world out there. Go explore
Walking through fresh snow fallen on the glacier below the Pin Parvati Pass(5300m) on the way from Kheerganga to Mud village in Spiti. Tibetan prayer flags can be seen on top of the pass which involves walking across 3 adjacent glaciers
Prayer Flags
Budhist prayer flags on top of the Pin Parvati pass (5300m)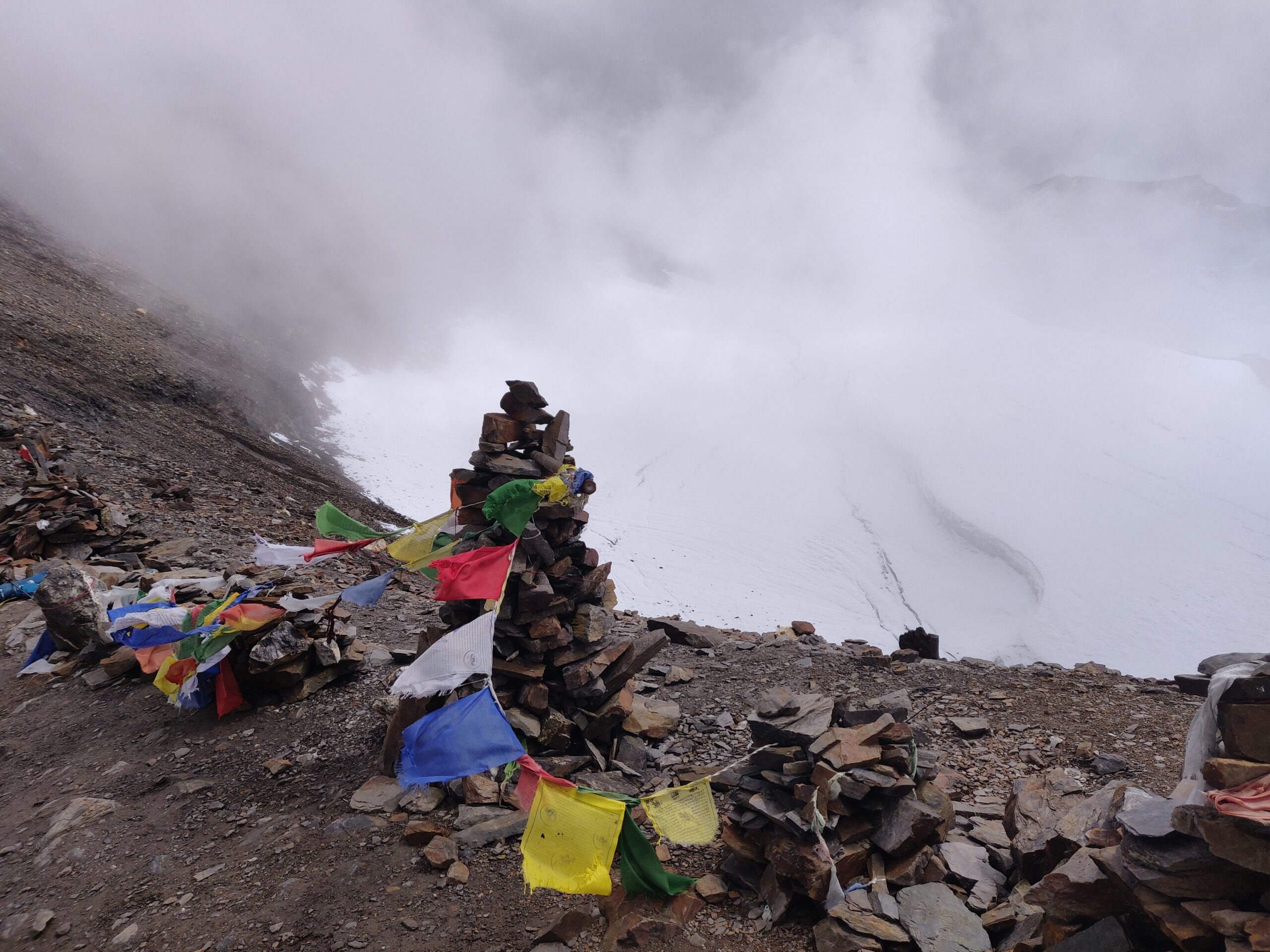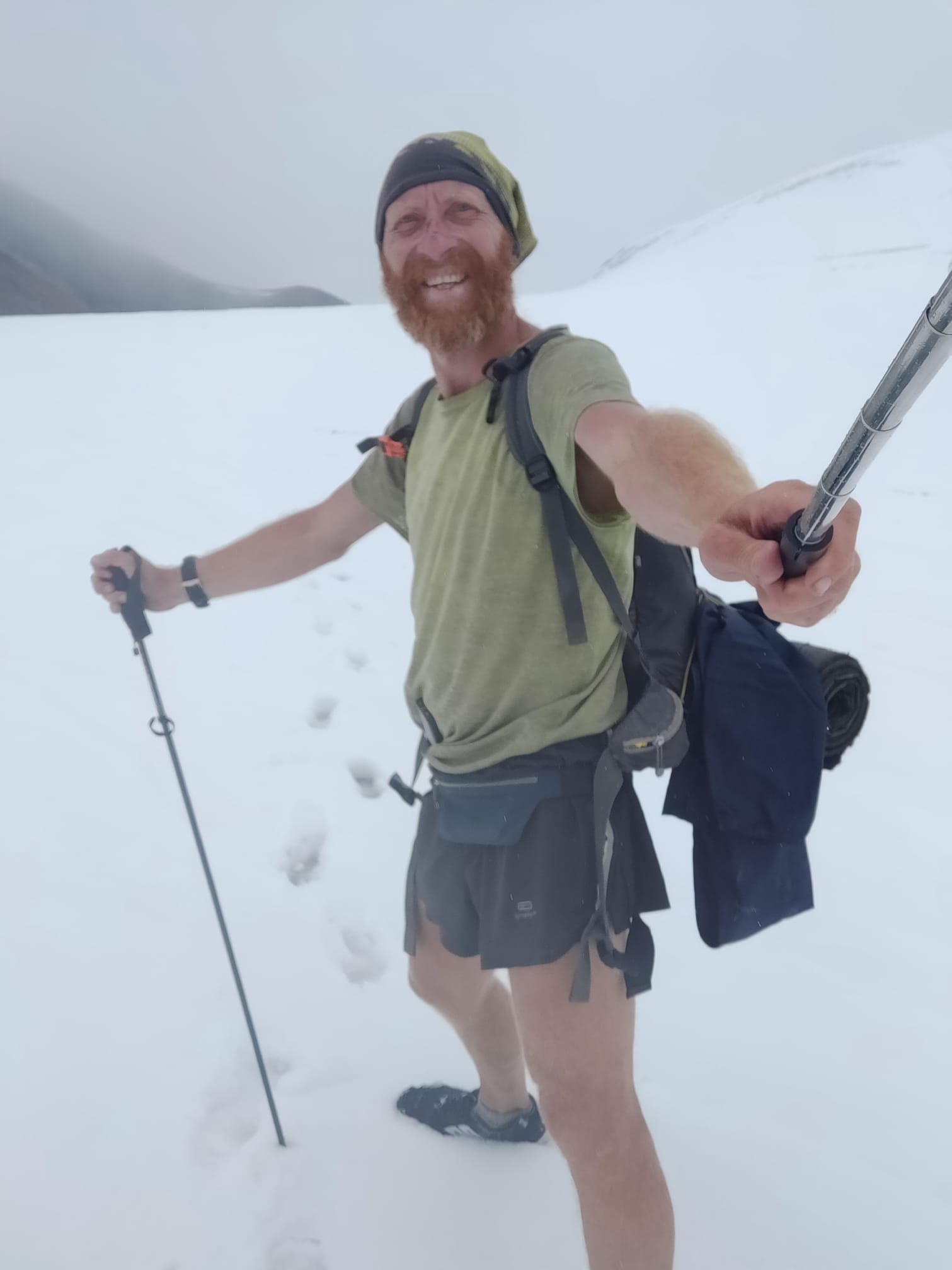 Remote Peacefulness
Fresh snow on the Pin Parvati (5300m) glacier while crossing early September from the lush green Kullu valley to the high altitude desert of Spiti. Traversing solo in the overwelming vastness and solitude of this remote landscape fills oneself with a sense of profound peacefulness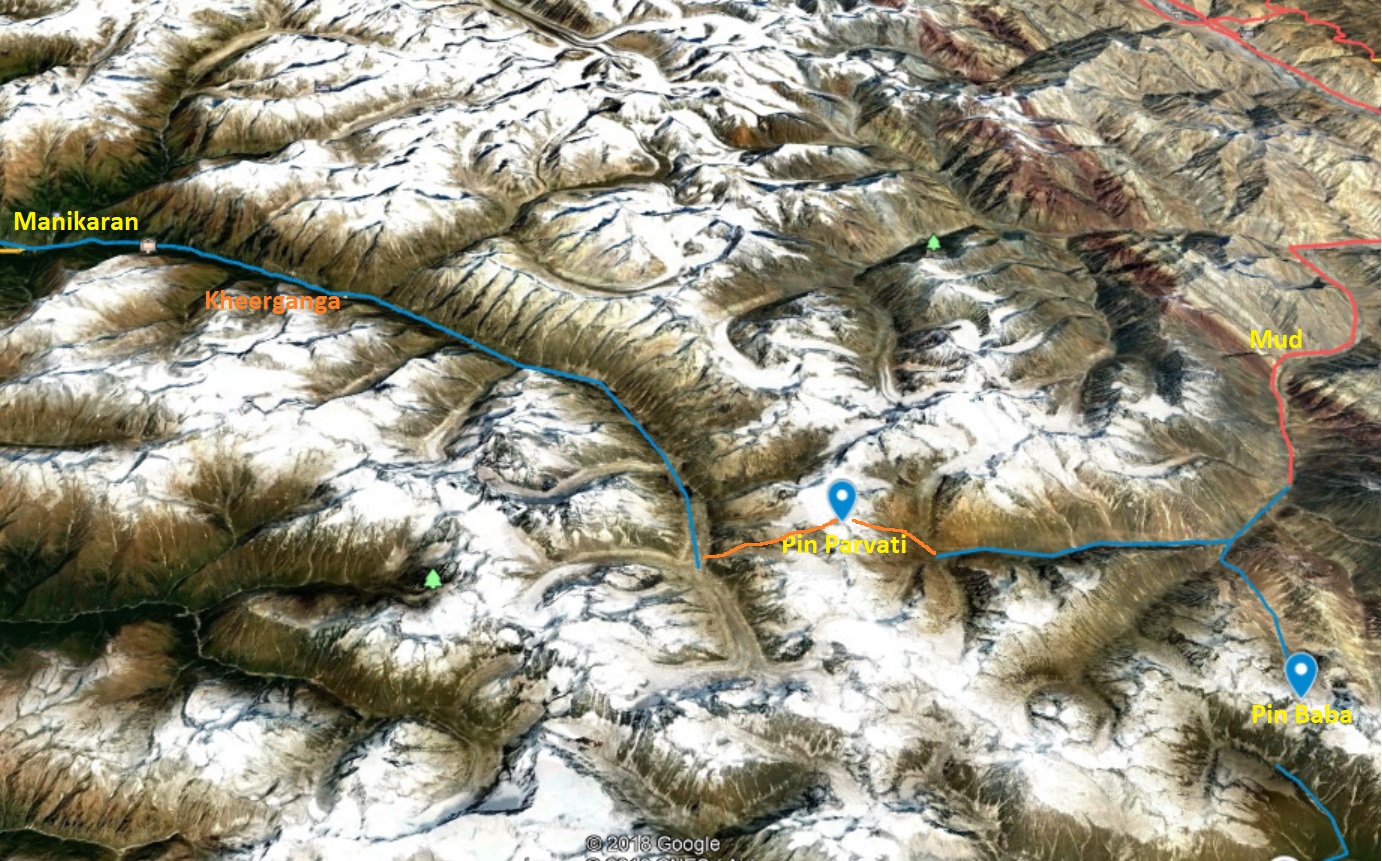 3D Earth View
We start from Barshini in Parvati valley and cross the stream to the opposite side where a well marked trail proceeds on the left side (upstream) of the Parvati river towards Kheerganga . On the way we pass one last small hamlet of Nakthan. It's a 2-3 hour walk to Kheerganga where temporary campsites and dhabas cater to visitors.
After this no more food and stay options. The trail proceeds on the right side of the valley and crosses to the left towards Mantalai lake from where the trail climbs up steeply to the pass
Topomap
One crosses two glaciers before the pass and one after crossing the pass where one descends steeply into the Pin valley along a rocky trail. After that the trail descend gradually till the valley merges with Pin Baba stream. From there one can walk on a jeep track for about 20km towards Mud village