Sukh Dali
From: Mani Mahesh, Chamba (4200m)
To: Upper Tiyari, Chamba (2100m)
Ascend: 450m
Descend: 2550m
Duration: 1 day
Terrain: rocky trail (both sides), meadows + forest (Tiyari)
Gradient: gradual (Mani Mahesh), steep (Tiyari)
Diffiulty: moderate-, clear pilgrim trail, steep descend from pass
Danger: none
Vertical Limit
Stairway to heaven. Steep trail carved out of rocks leading to Siva's Adobe, Mani Mahesh Kailash through the Sukh Dali pass (4650m). Everywhere water falls are dropping down from the heavens along the vertical cliffs. The trail is dotted with colorful alpine flowers on its way down from the pass into the lower Chamba valley.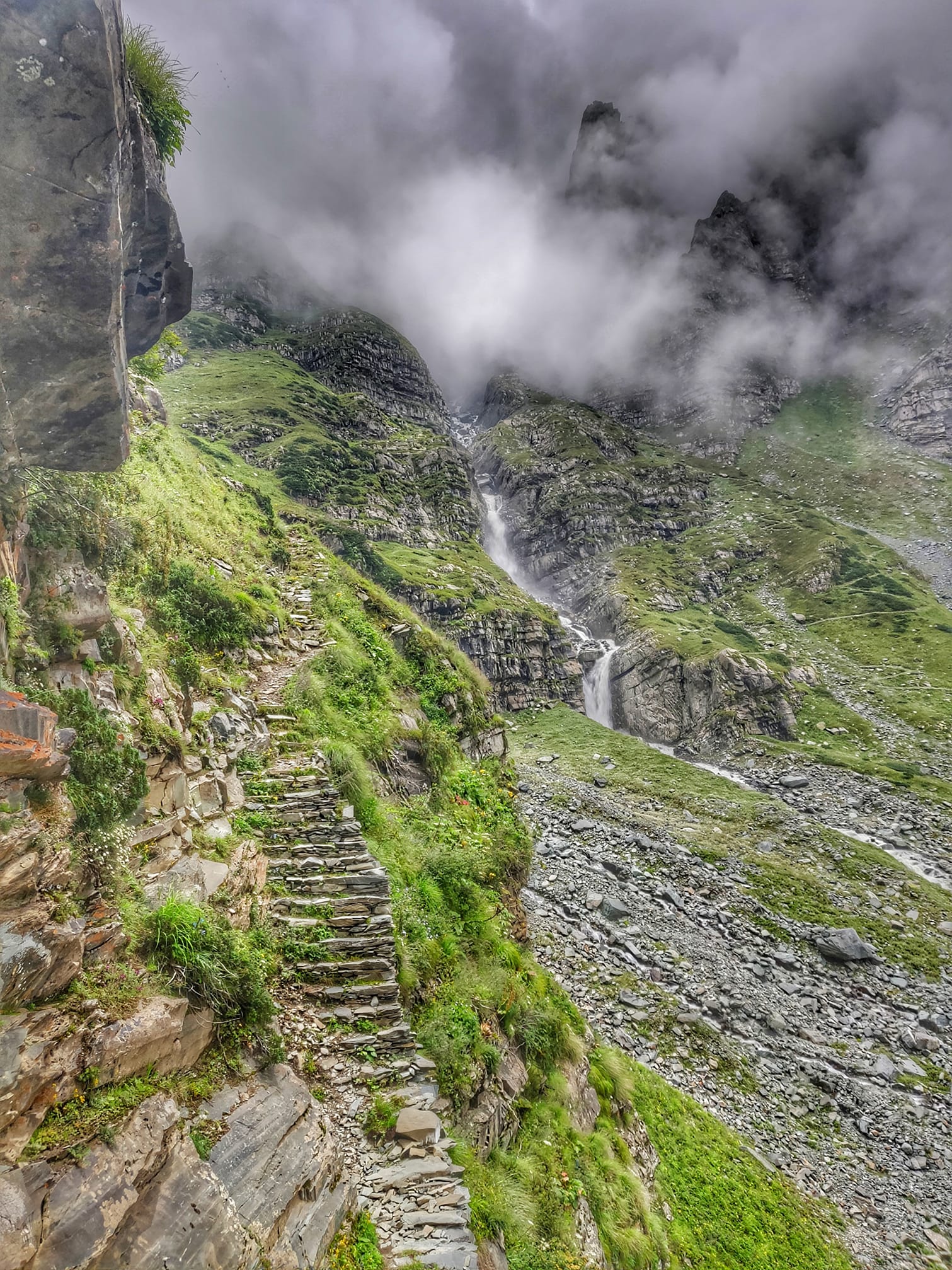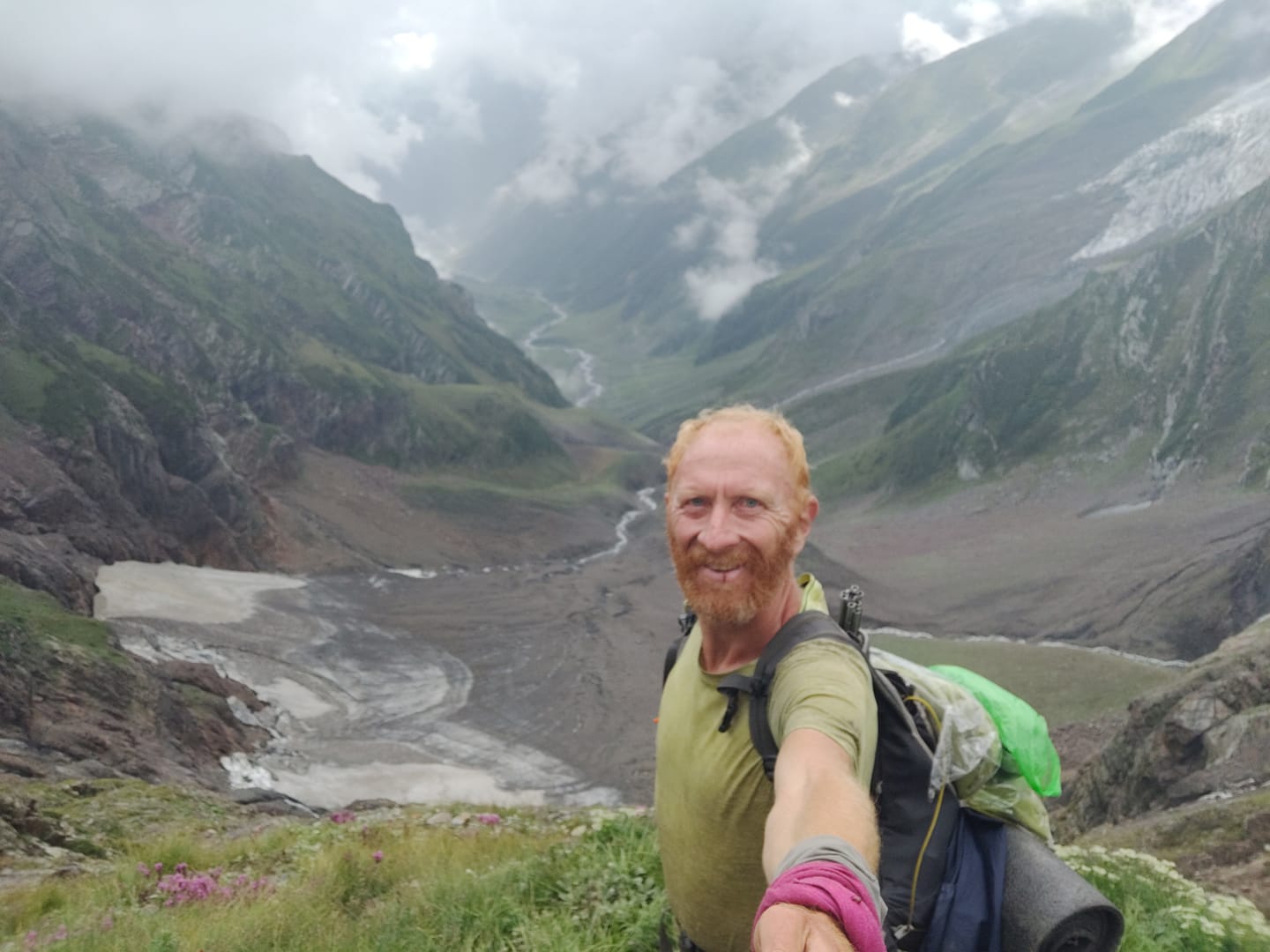 Top of the World
Mesmerising views as we descent from the Sukh Dhali pass (4650m) into the misty green Chamba valley returning from Mani Mahesh Kailash
Steep Chamba
The steep trail used by pilgrims on their annual Yatra from lower Chamba toMani Mahesh Kailash through the Sukh Dali pass (4650m). Carved out of the steep valley slopes offering stunning views on the pine forests below.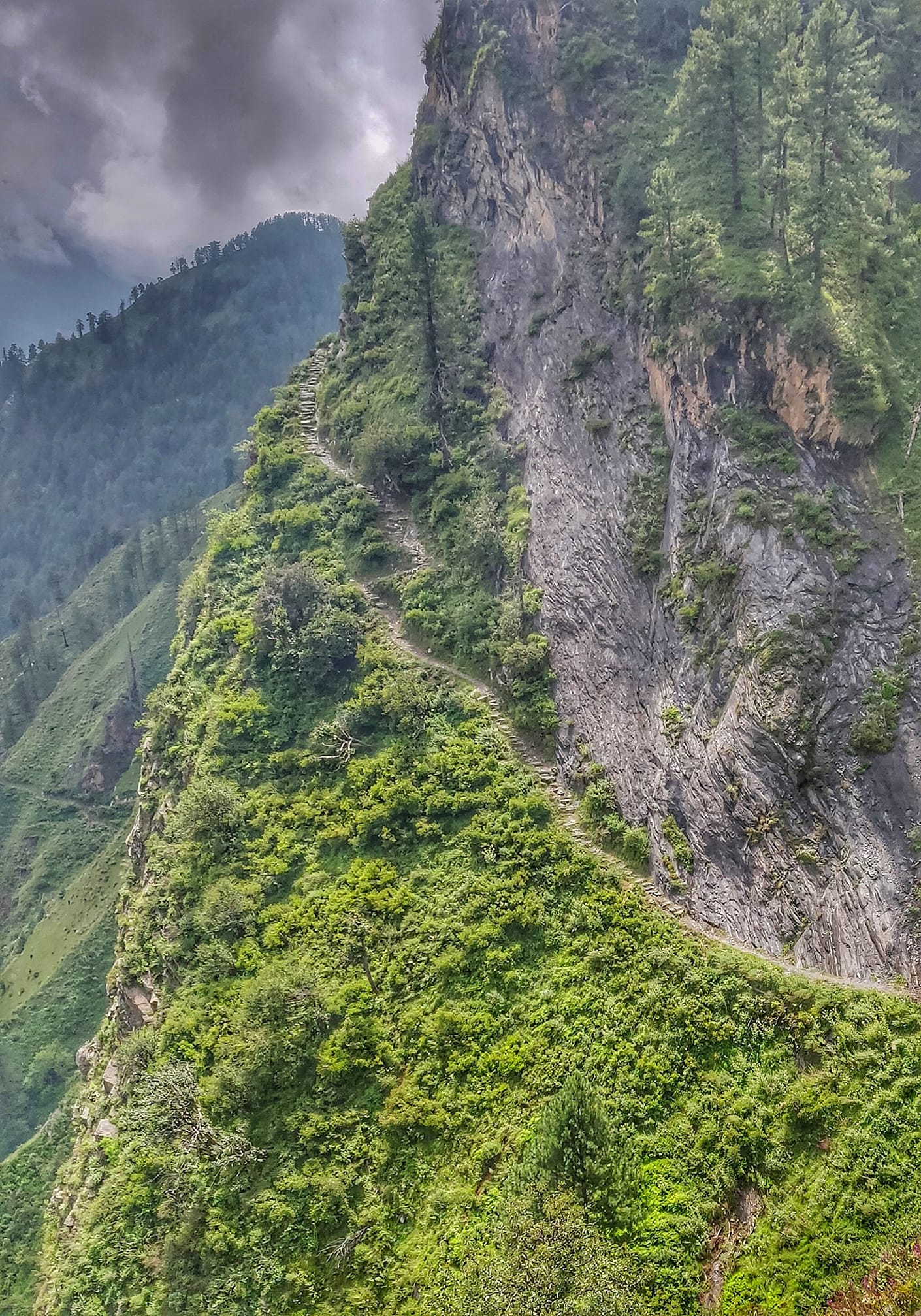 Trail Running
Join me for a short rocky trail run down the Sukh Dali pass (4618m) down from Mani Mahesh Kailesh into the beautiful Chamba valley among steep rock faces, misty clouds, glaciers and vertical falls.
Wild Horses
Wild horse grazing in the lush green lower Chamba meadows on the way to Upper Tiyari village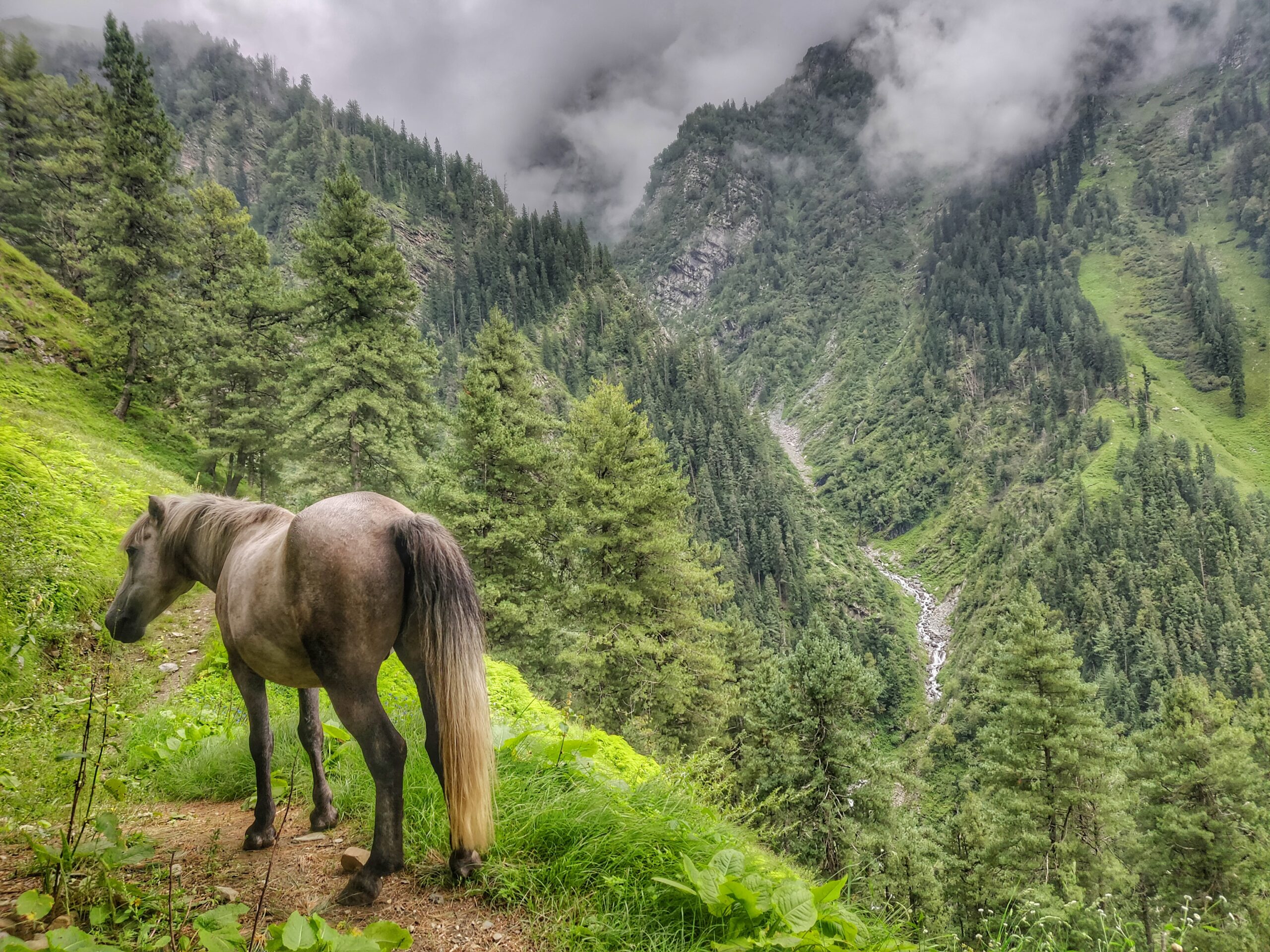 Vertical Limit!
Glacial streams falling down steep cliffs beneath the Sukh Dali pass peaking into the clouds. A steep pilgrim trail climbs up along these cliffs towards Siva's Adobe at Mani Mahesh.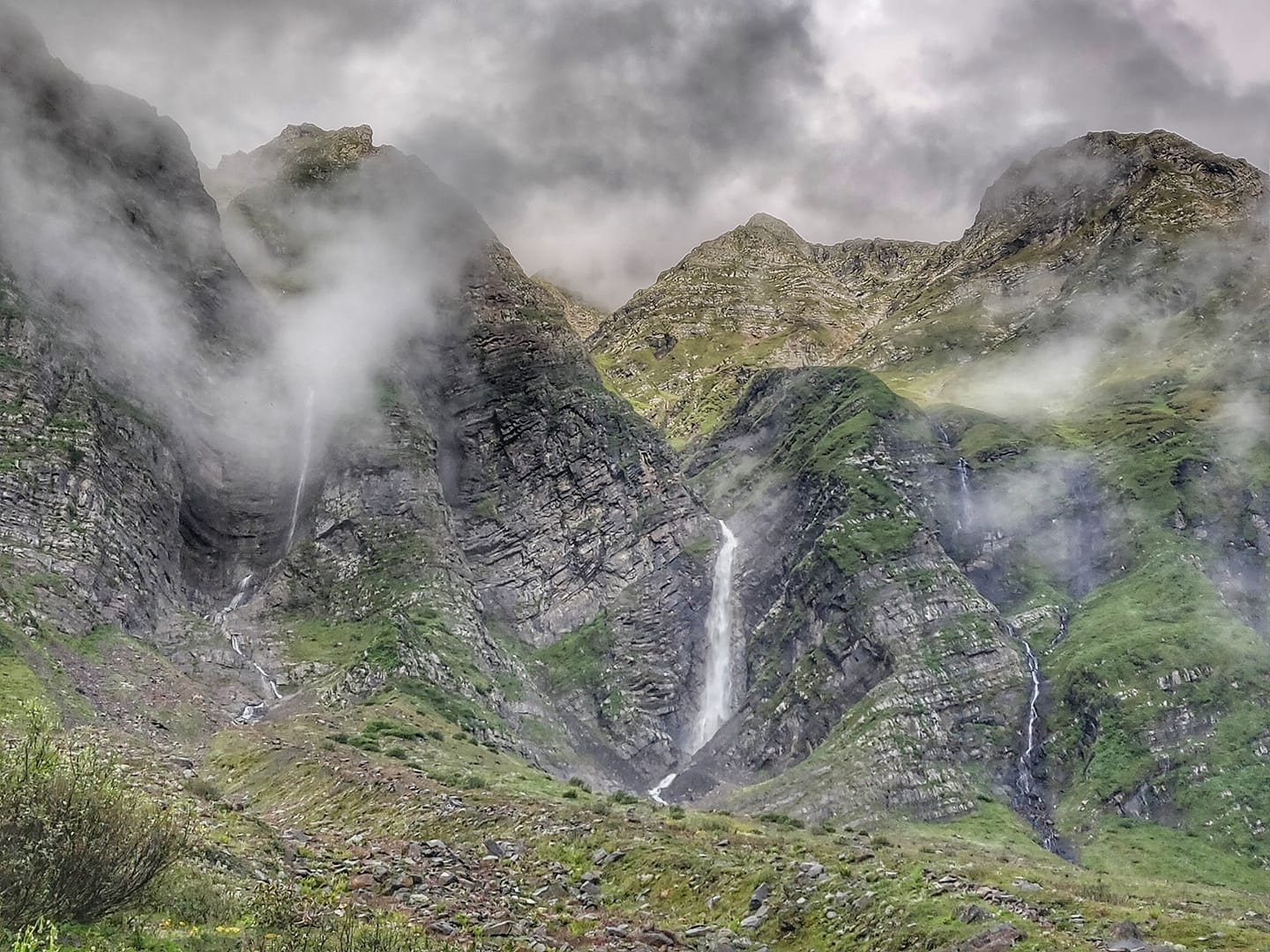 360 degrees
A 360 degree view from the Sukh Dali pass (4700m) on the way from Mani Mahesh to Holi village in the Chamba valley. Bird's eye view above the clouds on mount Kailash, far away snow peaks, rocky ridges and glaciers.
Vertical Drops
Stunning vertical cliffs and unexpected company on the way down from Siva's adobe through the Sukh Dali pass (4650m).
Earth 3D View
From the Mani Mahesh lake it's a short gradual climb towards the Sukh Dali Pass from where a rocky trail drops down steeply into the lower Chamba valley offering stunning views on the vertical drops, water falls and nearby glaciers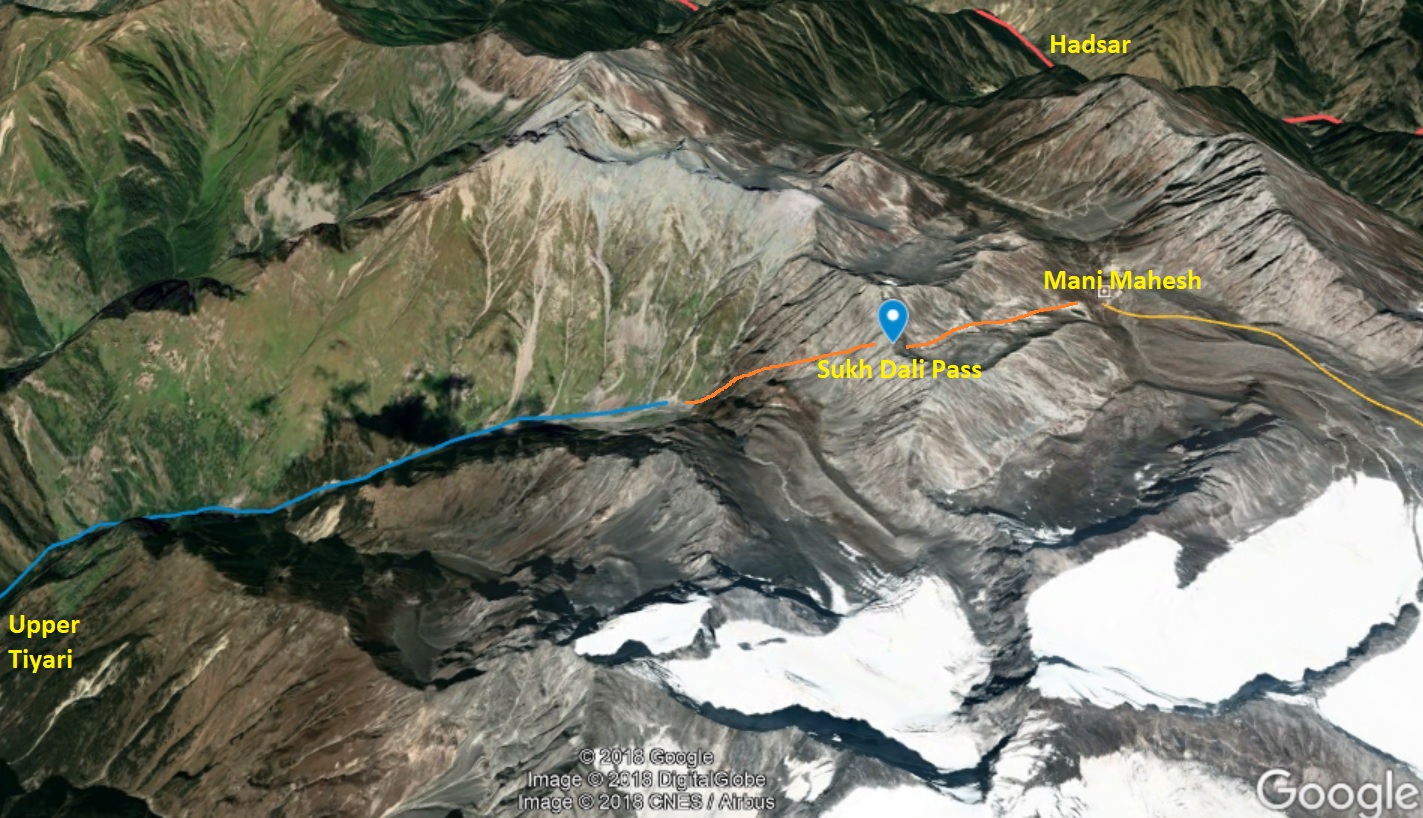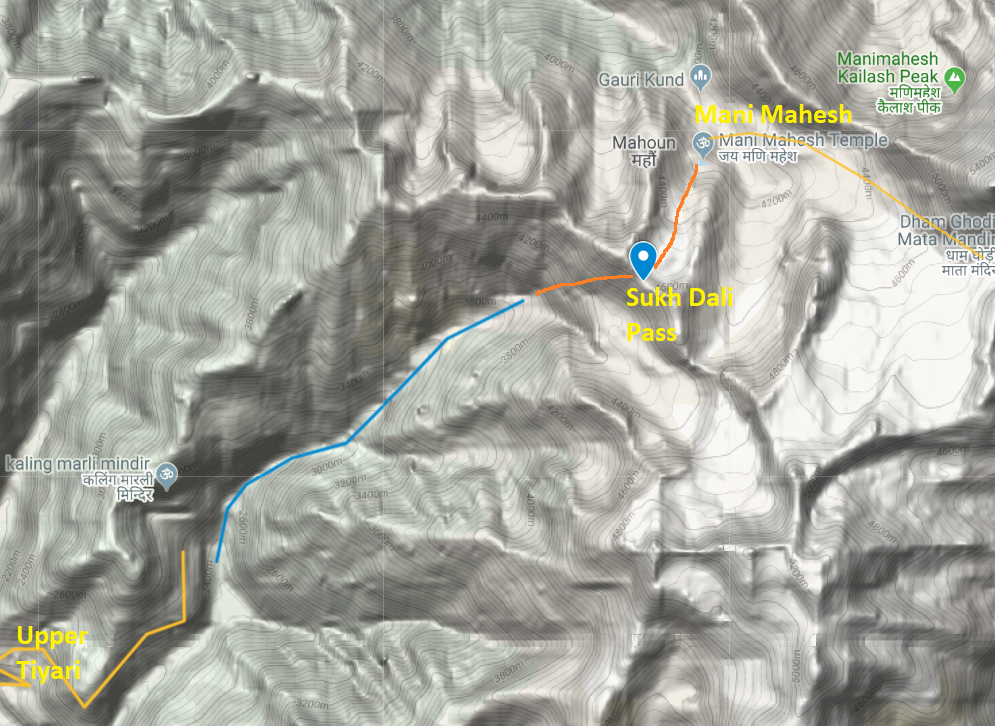 Topomap
The pilgrim route is repaired and marked every year by the local villagers. After the initial steep descend from the pass steeply the trail drops moderately through meadows and forests well above the stream in the valley.
The trail remains at the right side (downstream) and finally runs along steep slopes offering mesmerizing views on the valley far below. After crossing a smaller hamlet you finally reach the scenic village of Upper Tiyari where friendly residents welcome you with food and stay.