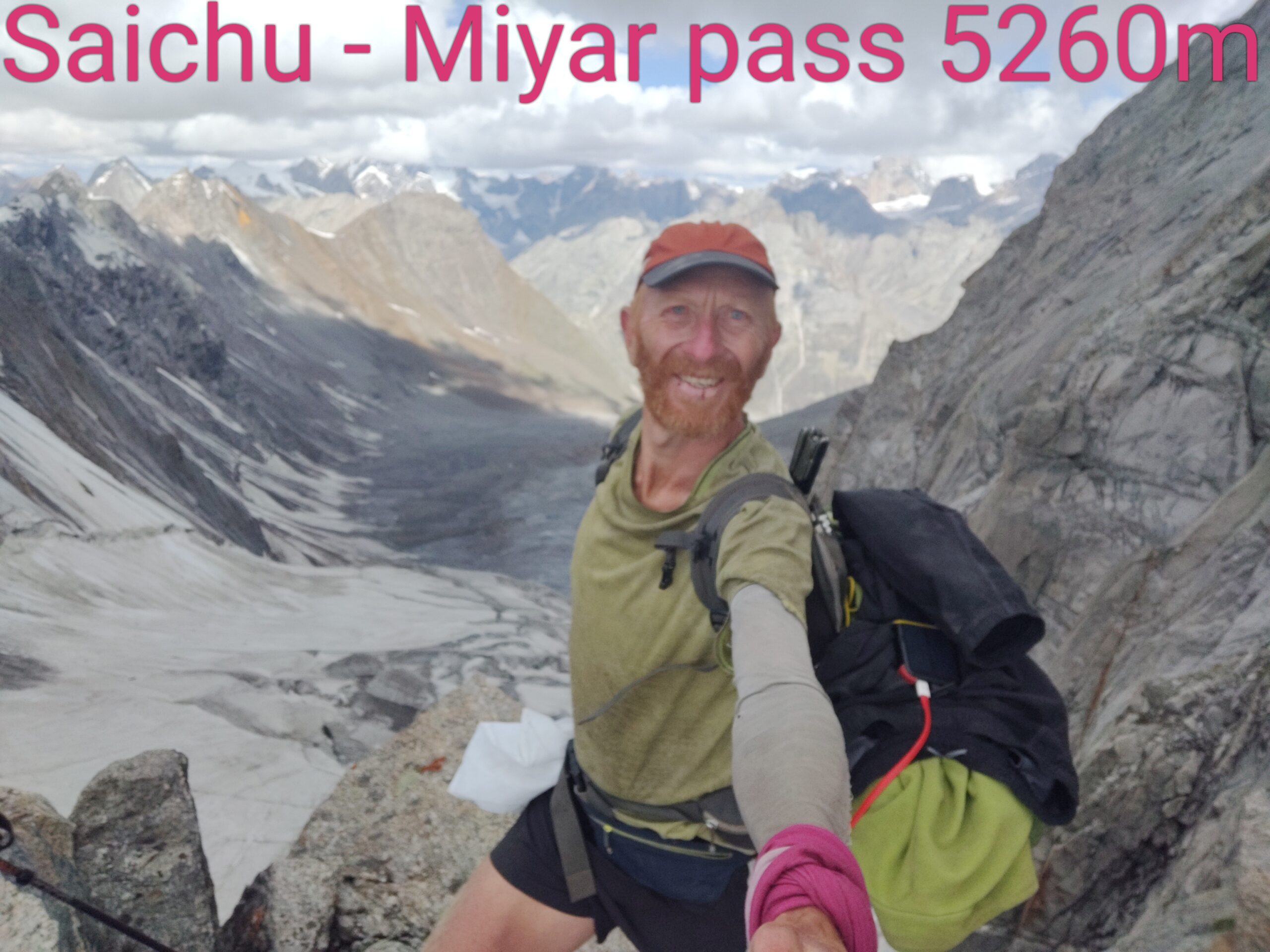 Unknown Jot
From: Tuan, Pangi (3000m)
To: Miyar, Pangi (4100m)
Ascend: 2360m
Descend: 1260m
Terrain: meadows, moraines, glacier (both sides)
Gradient: steep
Difficulty: high
Dangerous: steep glacier, risky
Trail: non existant above meadows
Saichu Valley
Saichu, a remote side-valley of Pangi, is extremely beautiful. Colorful alpine meadows can be found near to the end of the many side-valleys of Saichu. Here near the base of the Urgus La near Mentosa peak.
Saichu is visited every summer by many shepherds who graze both sides of the valley.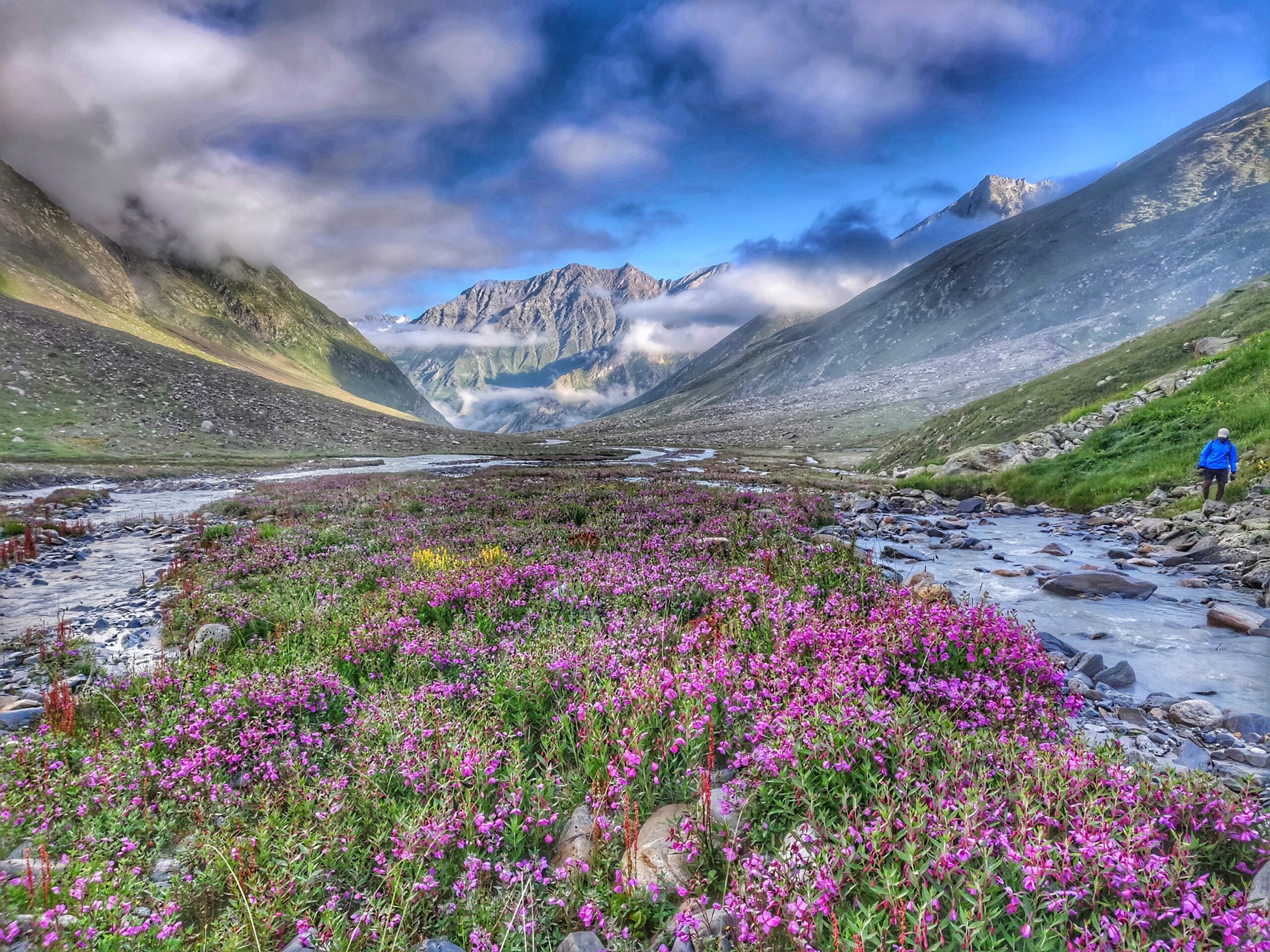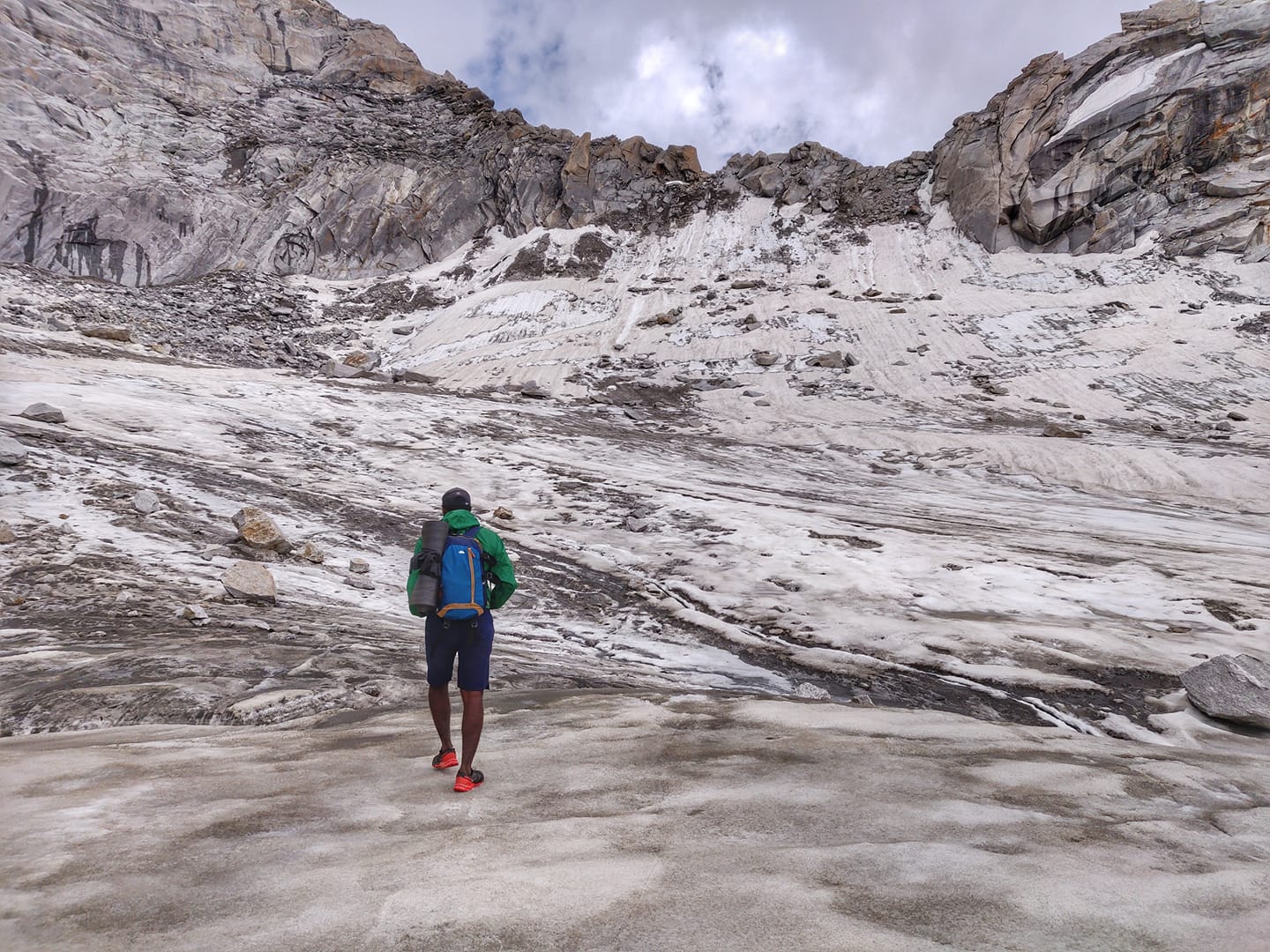 Glacier
Hiking up a glacier towards an unknown pass (5260m) deep in the Saichuvalley leading to the interior Miyar valley in Pangi. The steep slope, slippery ice and loose rocks makes the ascent to the pass challenging.
Wild streams
Aside landslides and crevasses, one other dangerous obstacle for the Himalayan hiker are wild water streams. Here in Saichu valley using an improvised bridge to cross a glacial stream whose currents have become high due to increased meltwater from the glaciers above in the afternoon sun.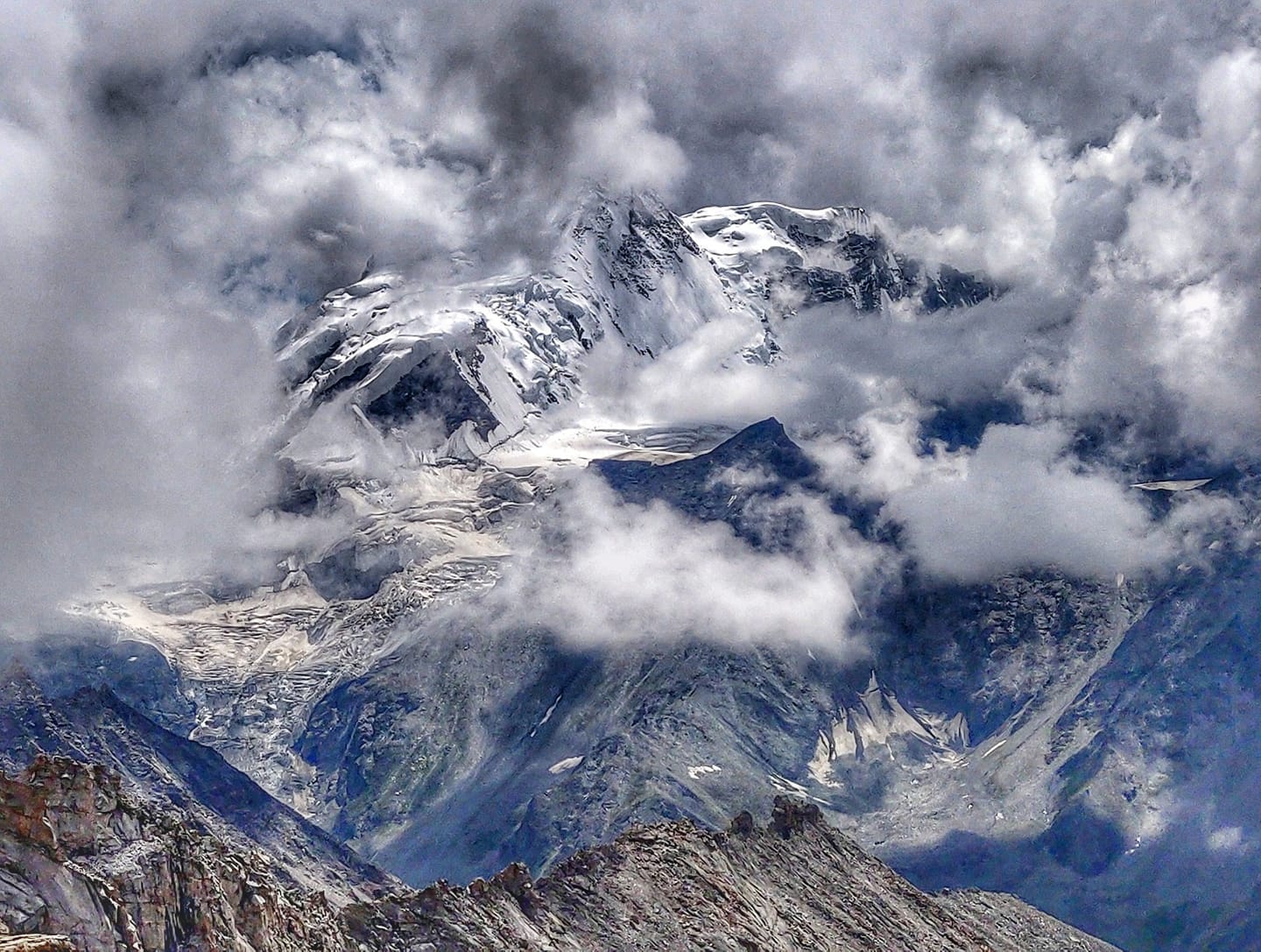 Mentosa Peak
Stunning views on the Menthosa peak embraced by clouds at 6443m the 2nd highest peak in Lahaul and Spiti seen as we climb up above the moraines from Saichu valley. Menthosa is situated in the Urgos Nallah a tributary of the exceptionally beautiful Miyar Nallah.
Saichu Valley
Immerse in nature's beauty untouched by human hand to sooth and heal our senses. Hiking up the picturesque valley of Saichu in Pangi during sunrise in search for the unknown pass across the high ranges leading to remote Miyar valley.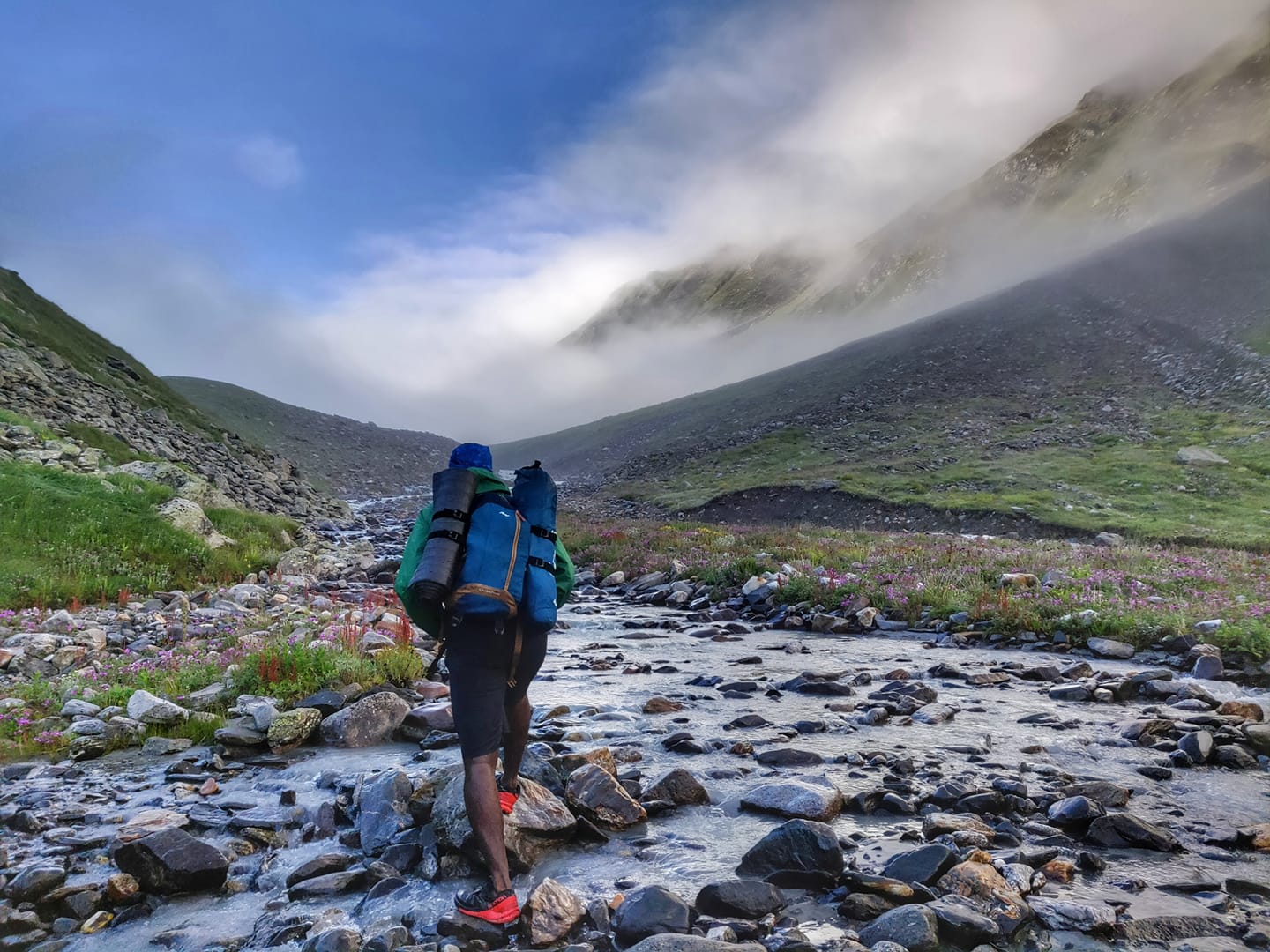 3D Earth View
From Tuan village follow the right side valley where a clearly defined trail runs through beautiful alpine meadows. Many shepherds migrate during summers to this part of the Saichu valley. Two glacial side-streams carry strong currents and can be crossed through small bridges. The trail remains on the left side (upstream) and gradually fades out towards the end of the valley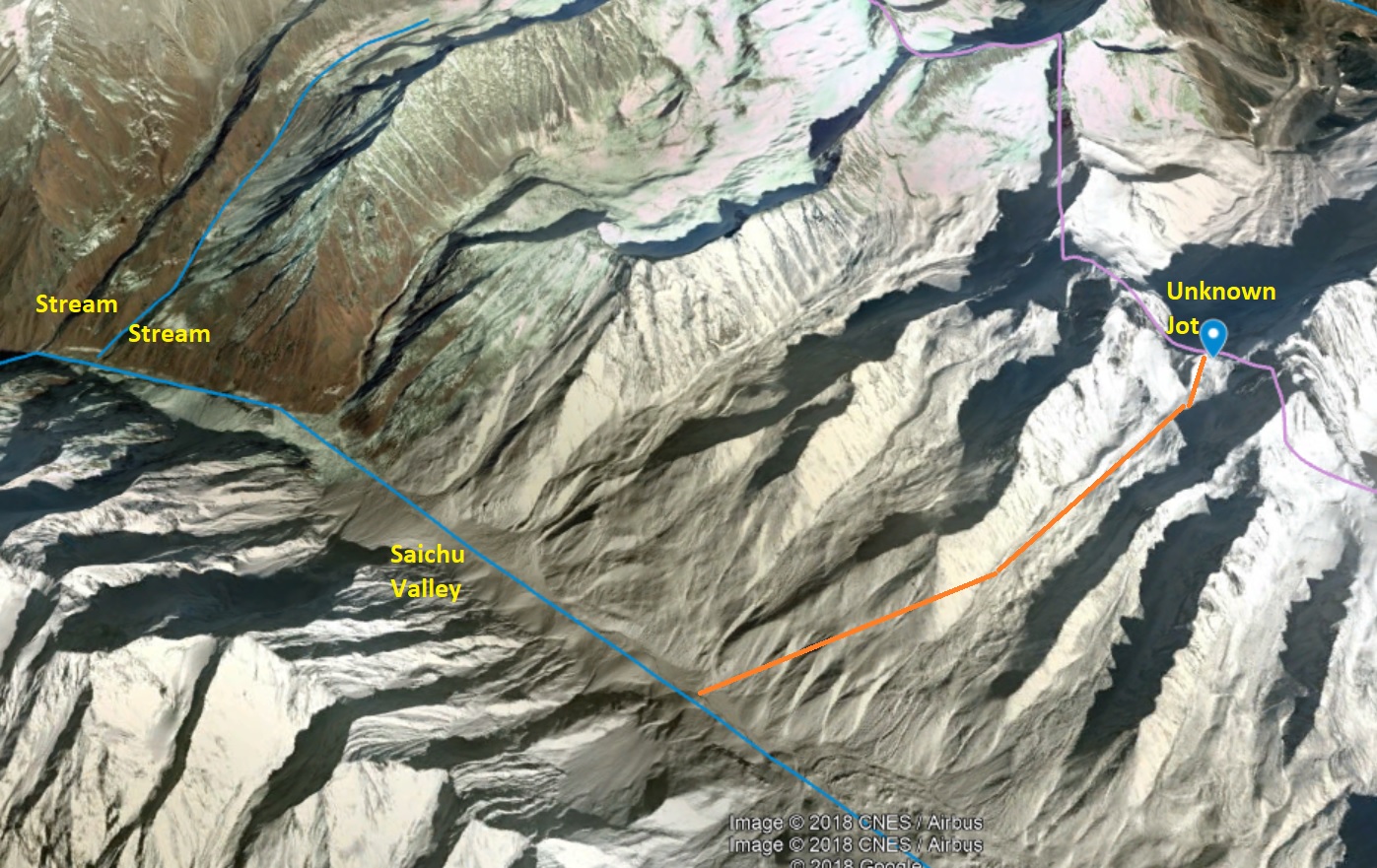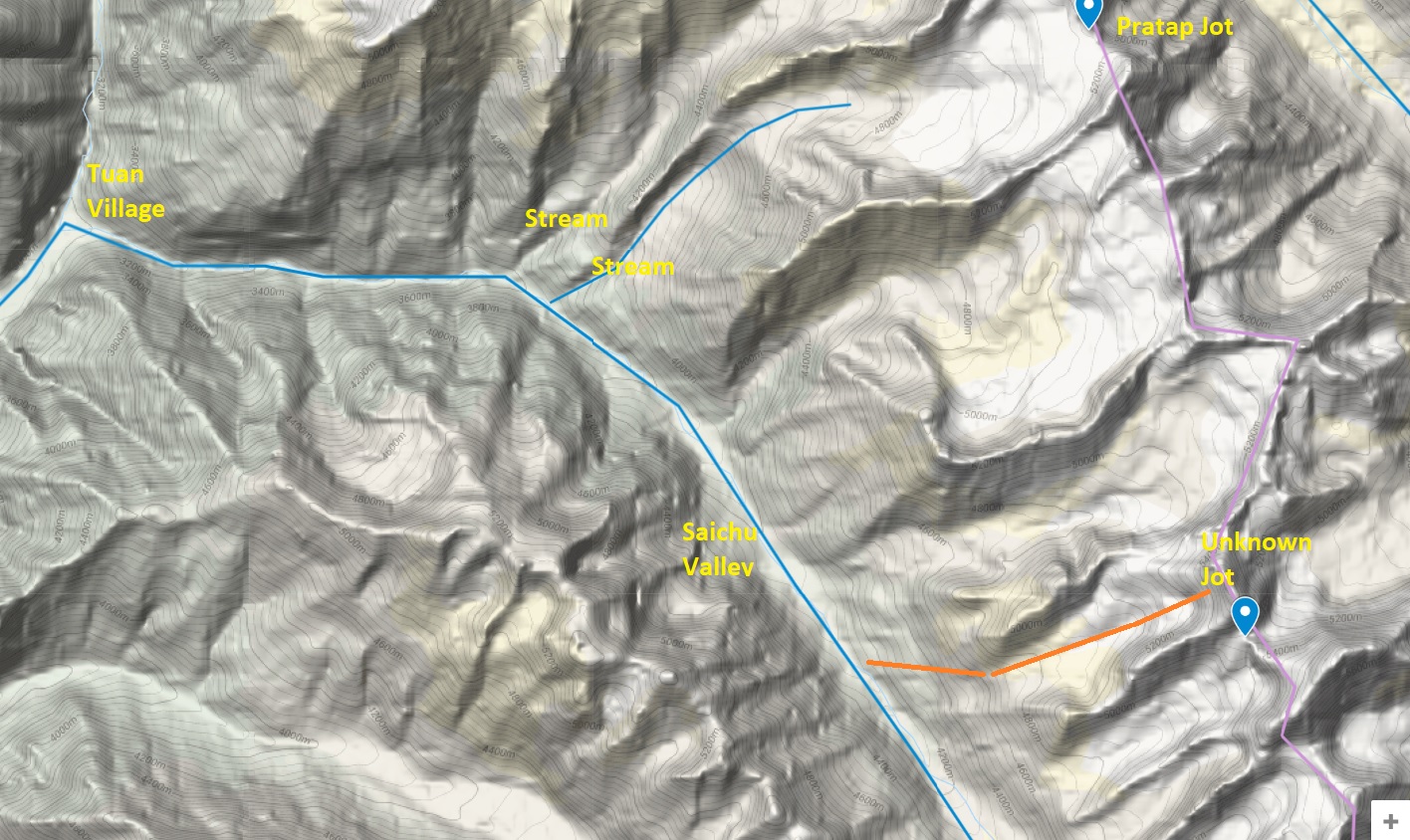 Topomap
From the near final meadows of the valley one climbs up steeply on the left side through meadows initially. After that a large section of big rock moraines is to be crossed to finally reach the base of a small glacier from where it's a short, steep, slippery climb up (August) to the ridge / pass. We were unable to cross the pass to as the other side appeared to steep / dangerous to descend to the Miyar valley.