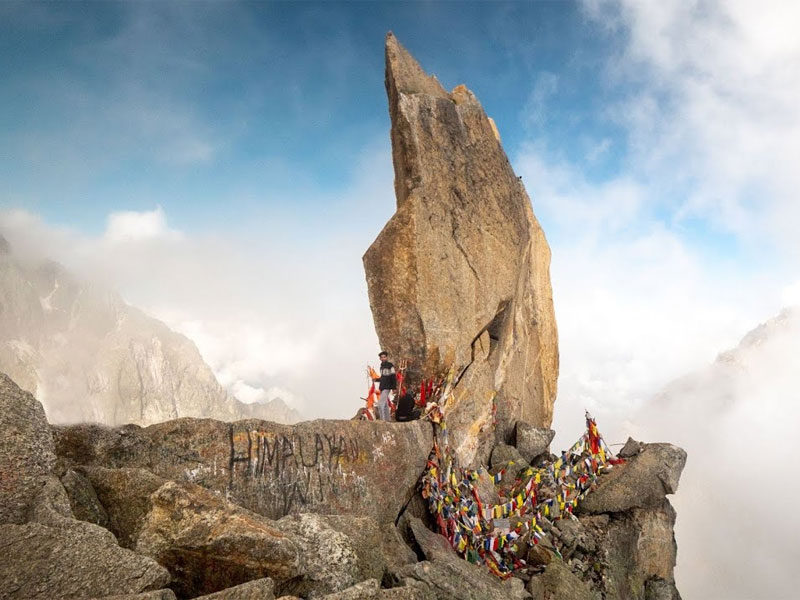 Kinnaur is located in the East of Himachal Pradesh bound by Spiti (North), China (East), Shimla & Uttarkashi (South) and Kullu (West) enclosing the Baspa, Spiti and Sutlej river valleys. At the peak of Kinnaur Kailash mountain is a natural rock Shivling (Shiva Lingam). The old Hindustan-Tibet Road passes through the Kinnaur valley along the bank of river Sutlej and finally enters Tibet at Shipki La pass.
Geography
Main Rivers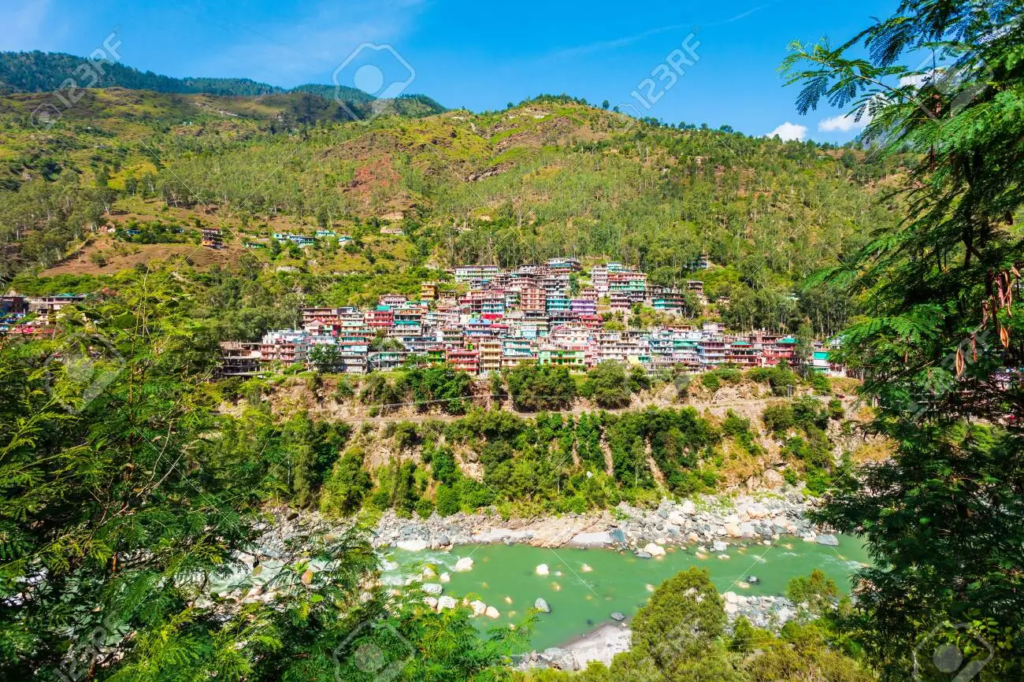 Spiti river (Sumdo, Nako)
Baspa river (Chitkul, Sangla, Brua)
Sutlej river (Pooh, Morang, Reckong Peo, Rampur). Tributaries: Spiti, Ropa Gad (Ropa), Tagla Khad, Tidong (Charang), Taiti Tarang (Asrang, Lippa), Baspa, Wangar Gad (Kaphnu)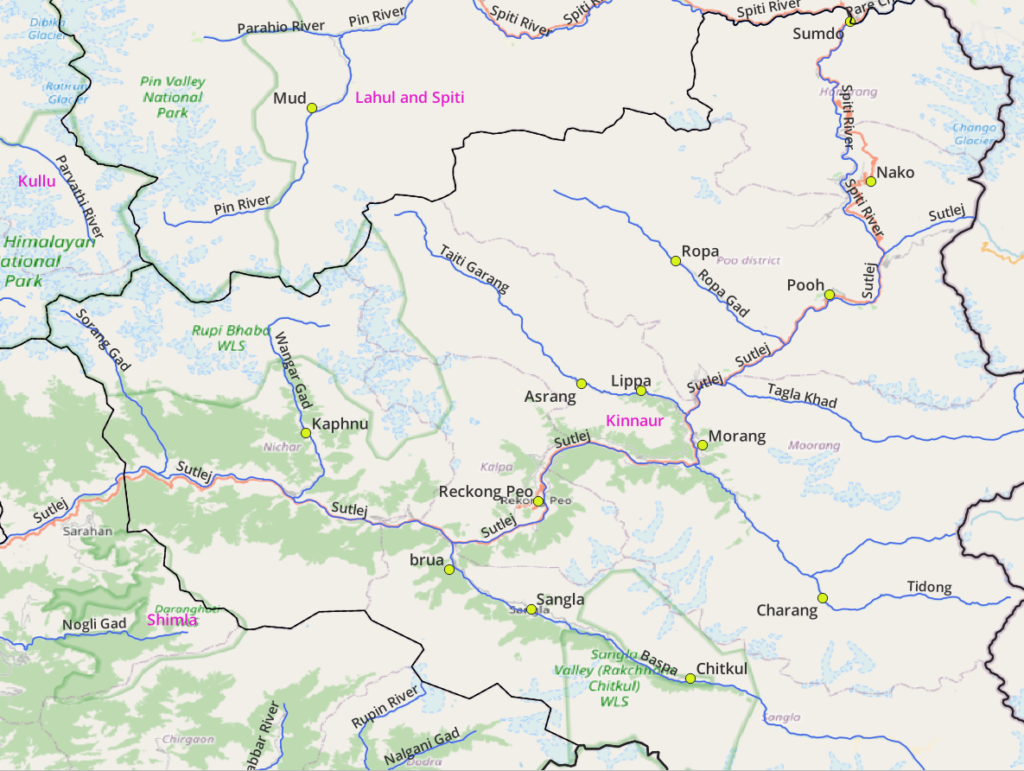 Mountain Peaks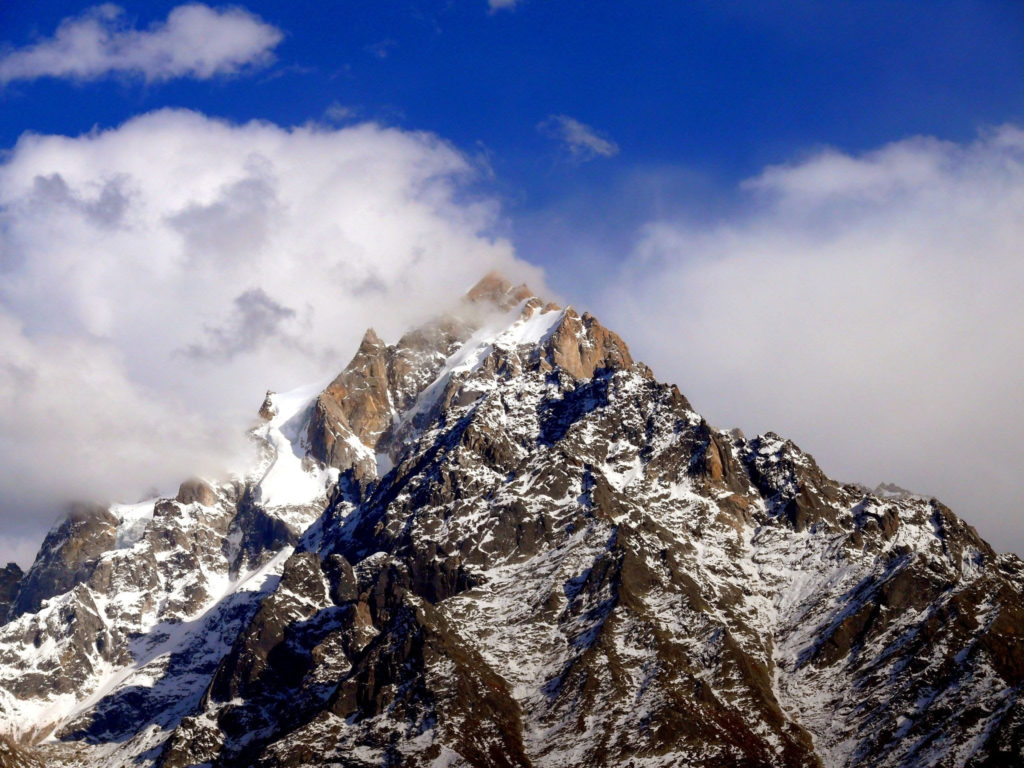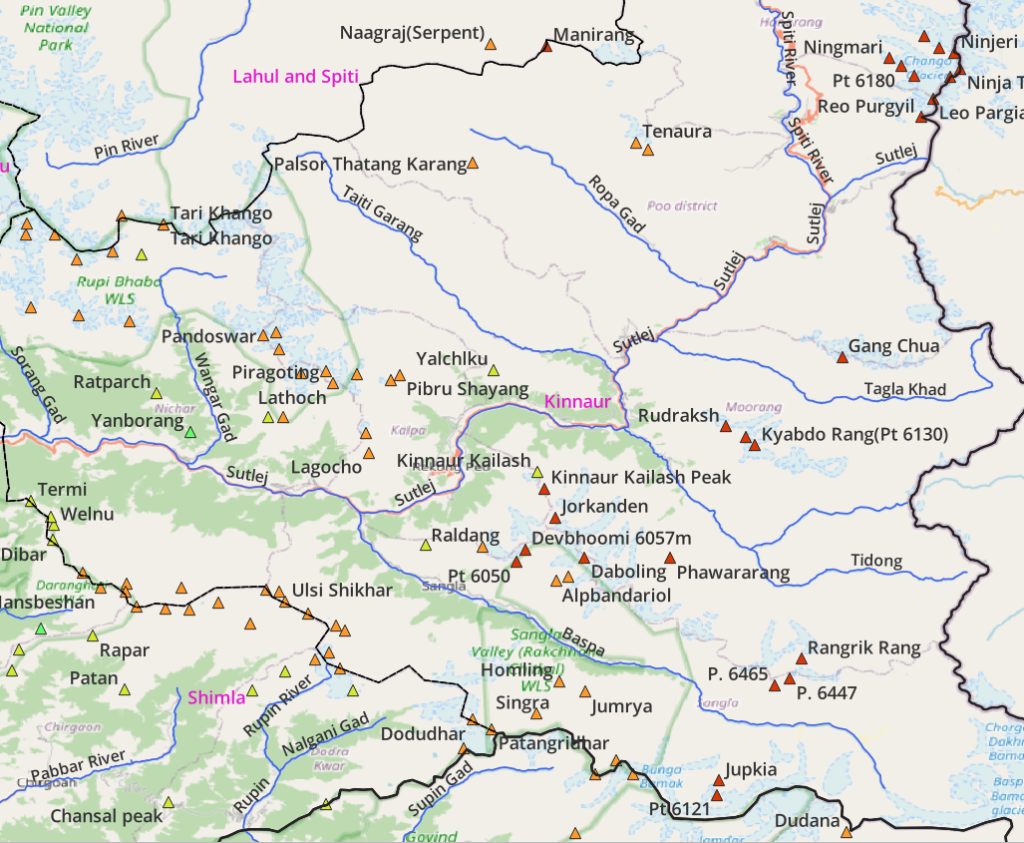 Mountain Passes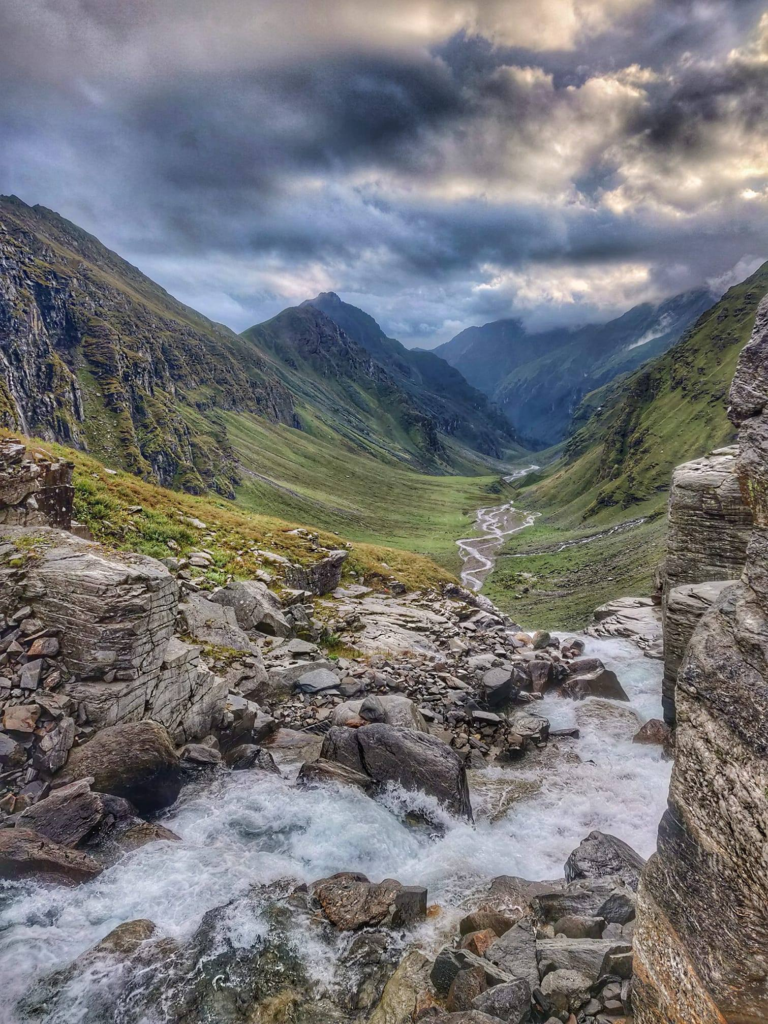 Popular passes include Pin Parvati, Pin Bhaba (Spiti, Kinnaur) , Rupin Ghati (Kinnaur, Shimla), Buran Ghati (Kinnaur, Shimla), Borasu (Kinnaur, Uttarkashi), Lamkhaga (Kinnaur, Uttarkashi). Larsaway and Manirang (Spiti, Kinnaur) are still unmapped.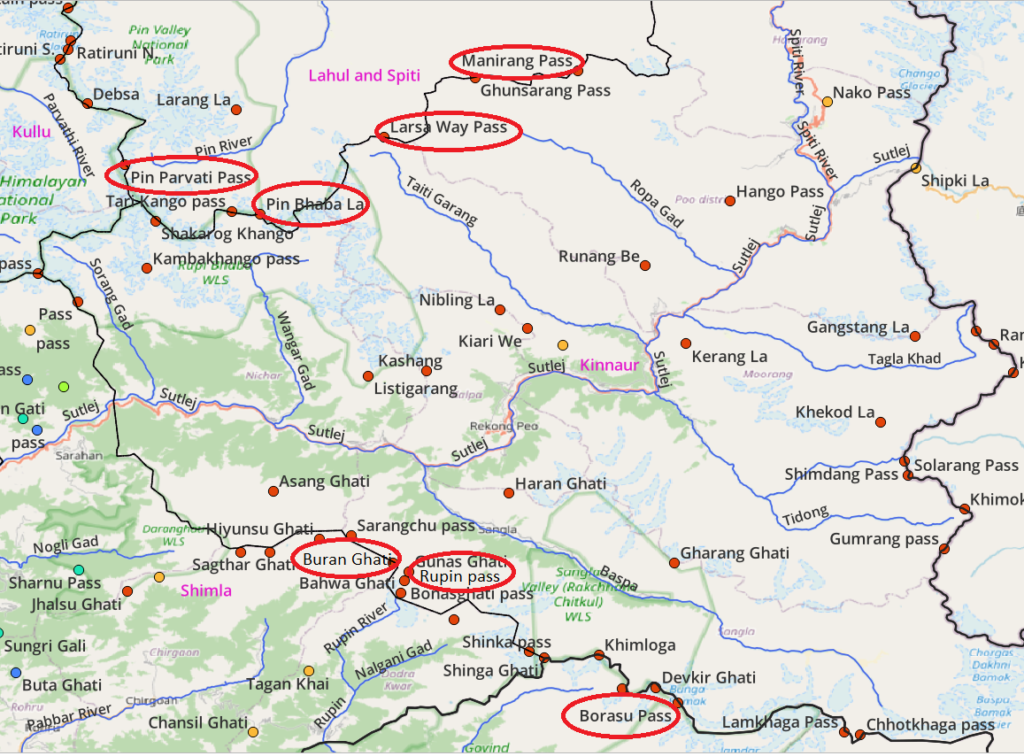 Alpine Lakes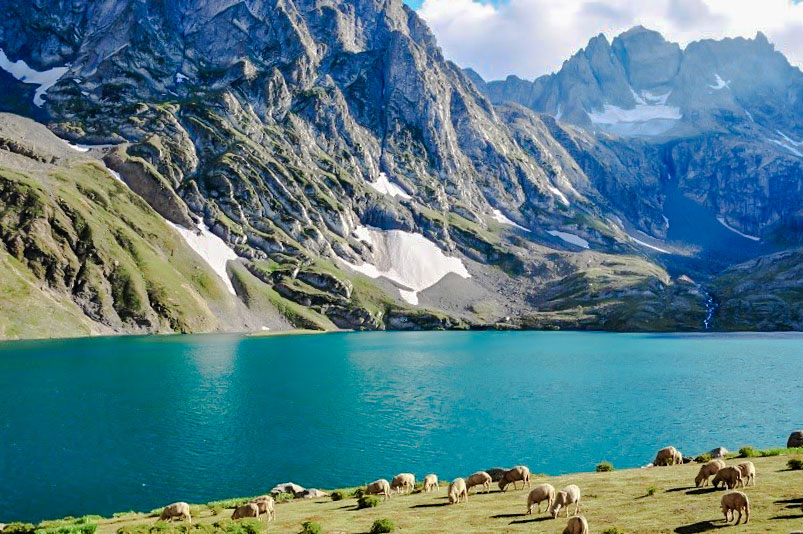 Popular lakes include Baraadsar, Temso Lake, Saru Tal, Susrang Lake, Nako Lake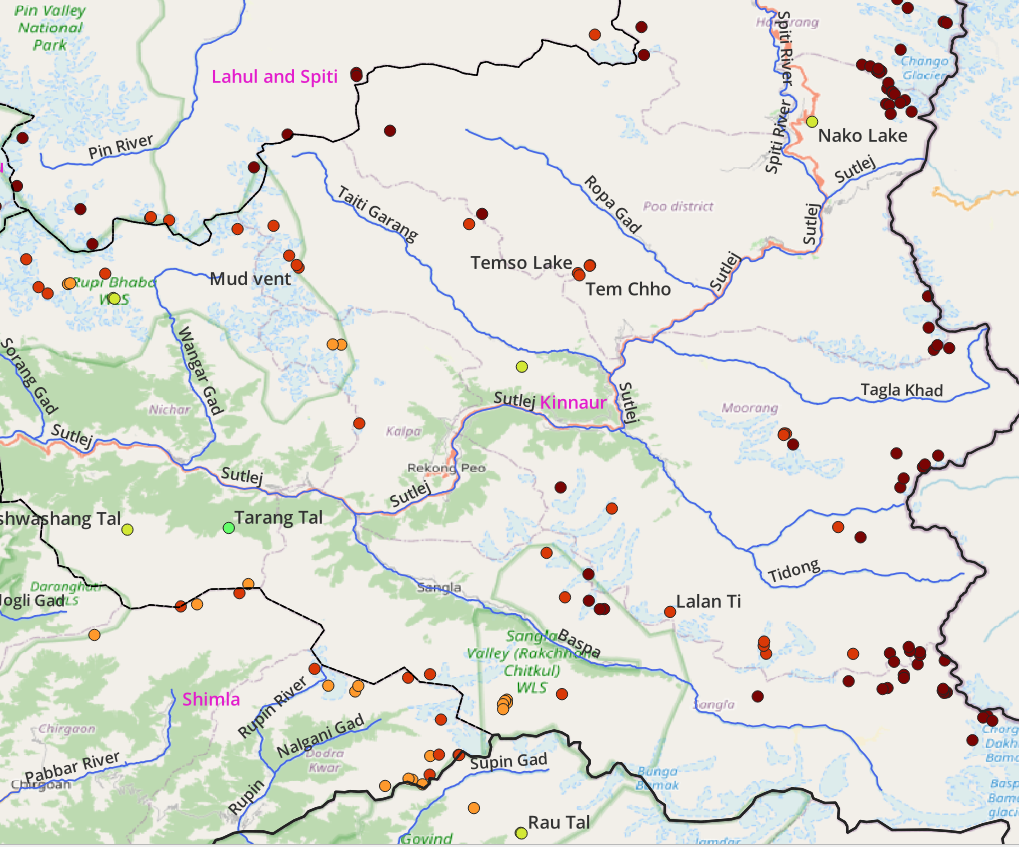 Glaciers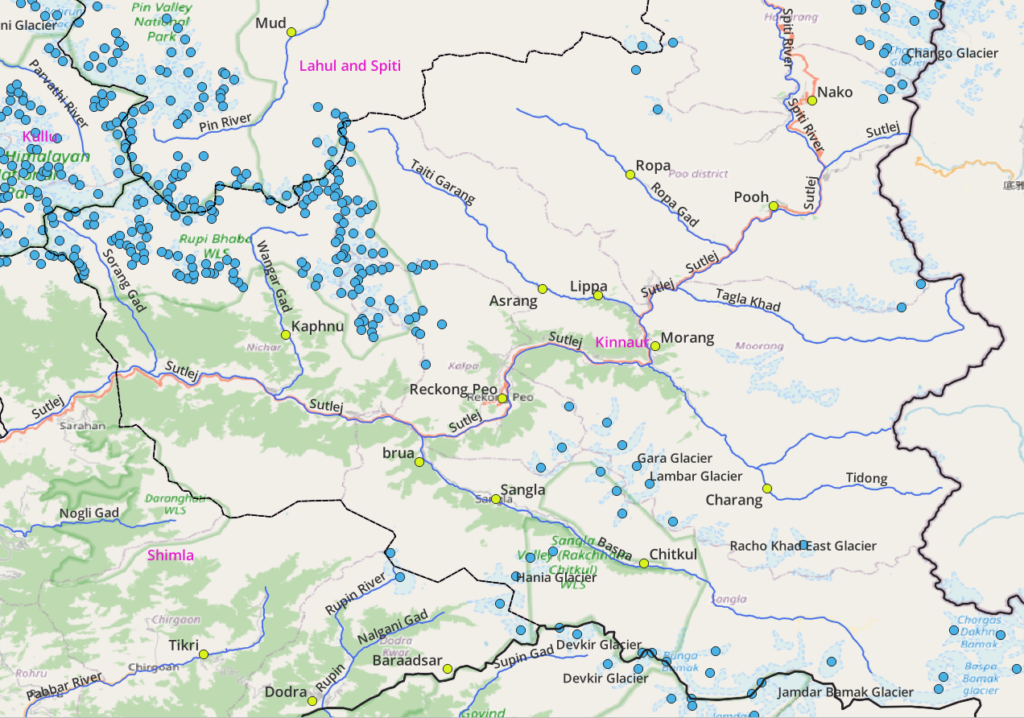 Hiking Routes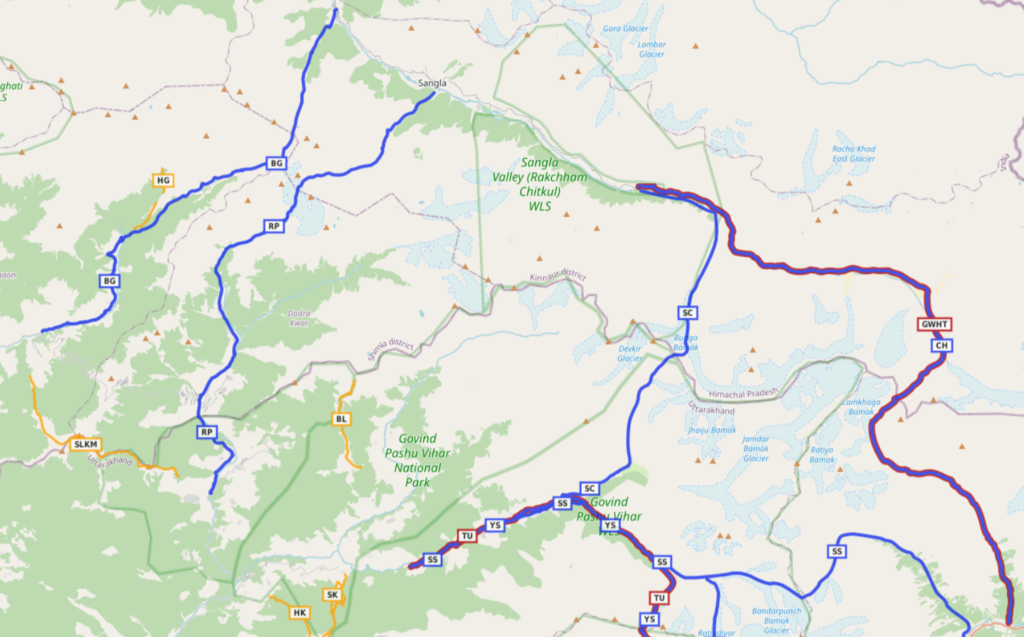 Hiking routes in Open Street Maps (OSM) are categorized in 4 different networks:
International (red) – long distance paths that cross several countries (or states in case of India)
National (blue) – walking routes that are nationally significant and long distance paths
Regional (orange) – walking routes that cross regions and are regionally significant
Local (purple) – small local walking routes
National Routes (5)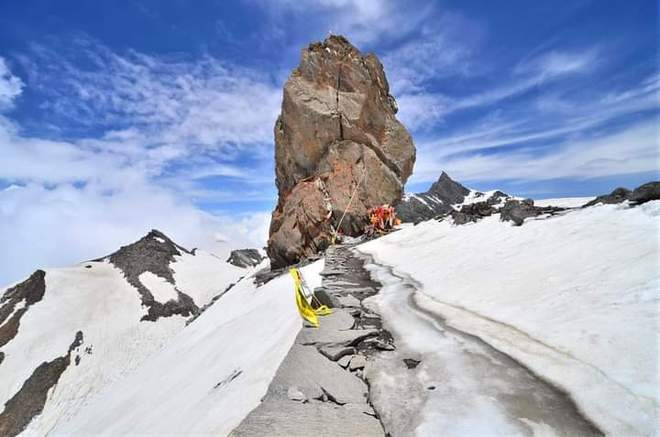 Shrikhand Mahadev 34km / 3100m+ (Shimla) starting from Jaon village we climb up North into the Kupran Gad valley continuing the ascent along the ridgeline between Hula Gad and Umli Gad streams. At Danda Thach (3900m) we contour East above the Umli Gad valley towards an unknown pass (4550m) where we climb up Northwest along the ridgeline towards Srikhand Mahadev (5167m) on the boundary between Kullu and Shimla districts. Video blog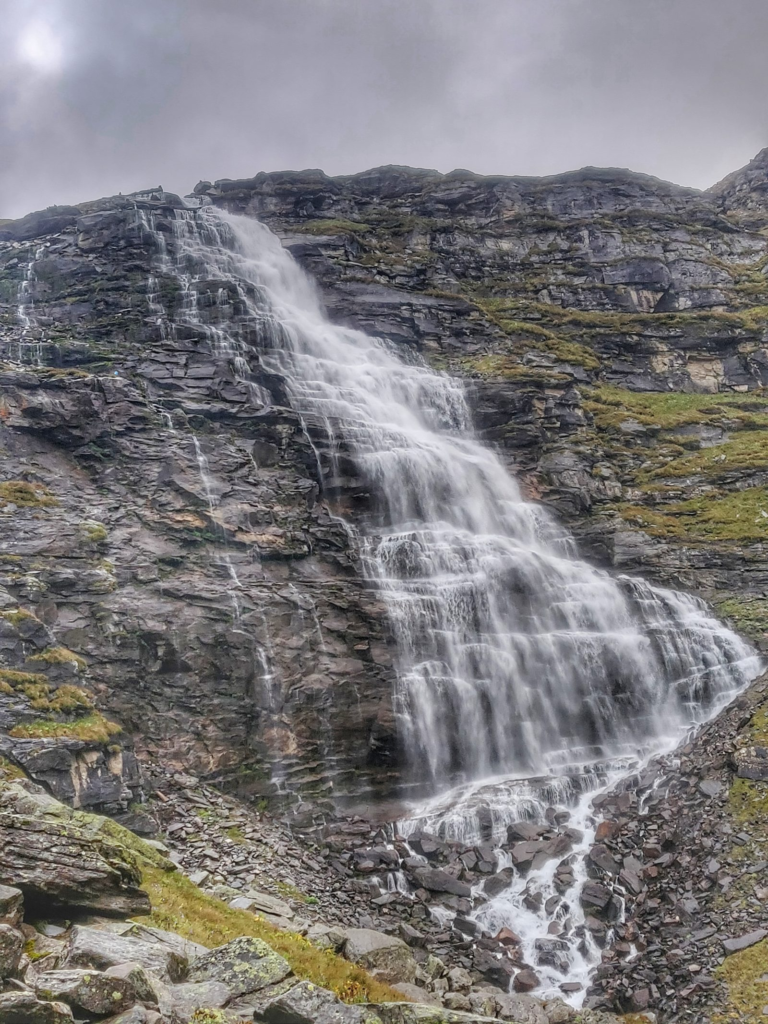 Rupin Ghati 80km / 4000m+ (Kinnaur, Shimla, Uttarkashi) starting from Sangla in the Baspa river valley in Kinnaur we proceed Southwest on the West bank of the Rokti Gad valley passing Sangla Kanda towards the Rupin Ghati (Bahwa Ghati, 4660m) descending Southwest into the Rupin valley (Shimla district) turning South to the first settlement of Jakha and passing by Dodra and finish near Dhaula in Uttarkashi. Blog post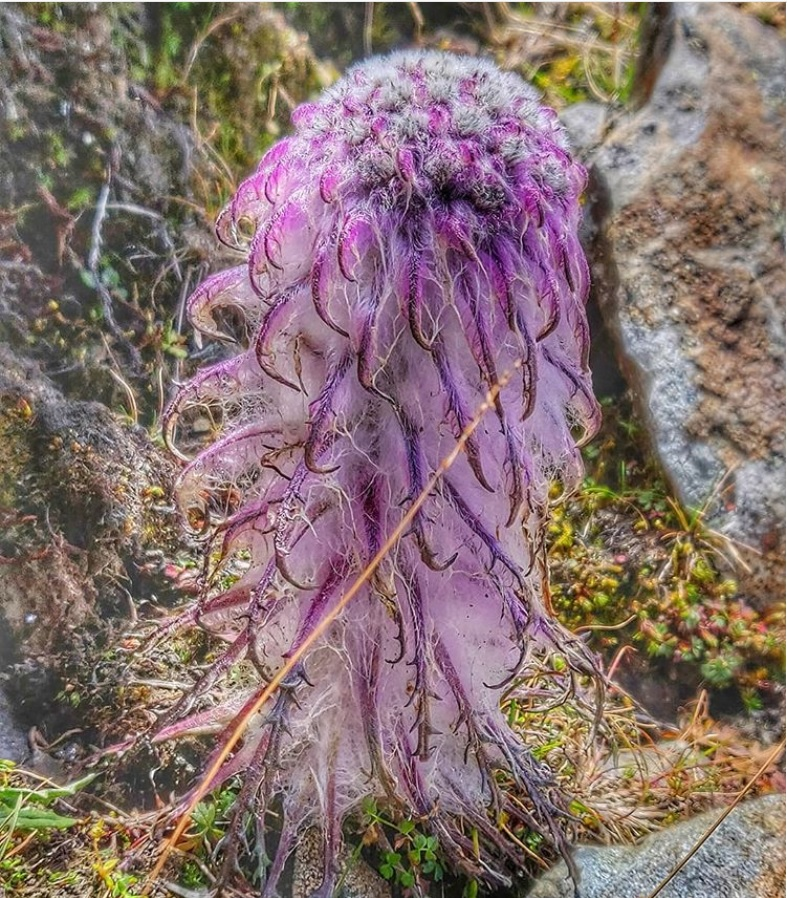 Buran Ghati 47km / 3500m+ (Shimla, Kinnaur) starting from Tikri in Shimla district we we hike Northeast along the North bank of the Pabbar river valley, passing the last village of Banwari turning North to cross over into Kinnaur via the Buran Ghati (4560m) descending into the Brua Khad valley passing by Susrang Lake to the village of Brua in the Baspa river valley. Bog post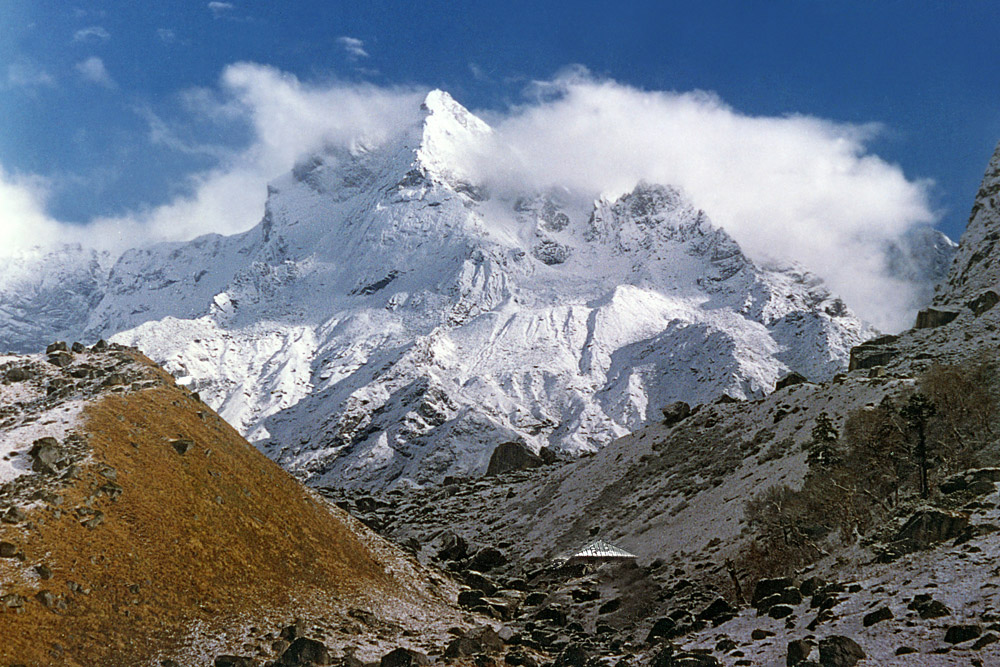 Borasu pass 37km / 3500m+ (Shimla, Kinnaur) from Taluka in the Tons river valley in Shimla district we hike up Northeast along the North bank of Barasu Gad river passing through several remote dwellings climbing up into the Harkidun Gad passing the dwelling of Harkidun climbing North into the Maninda Gad valley across an unnamed glacier entering Kinnaur via the Borasu pass (5180m) via the Bunga Bamak glacier descending North into the Jorya Garang valley turning West to Chitkul in the Baspa river valley. Blog post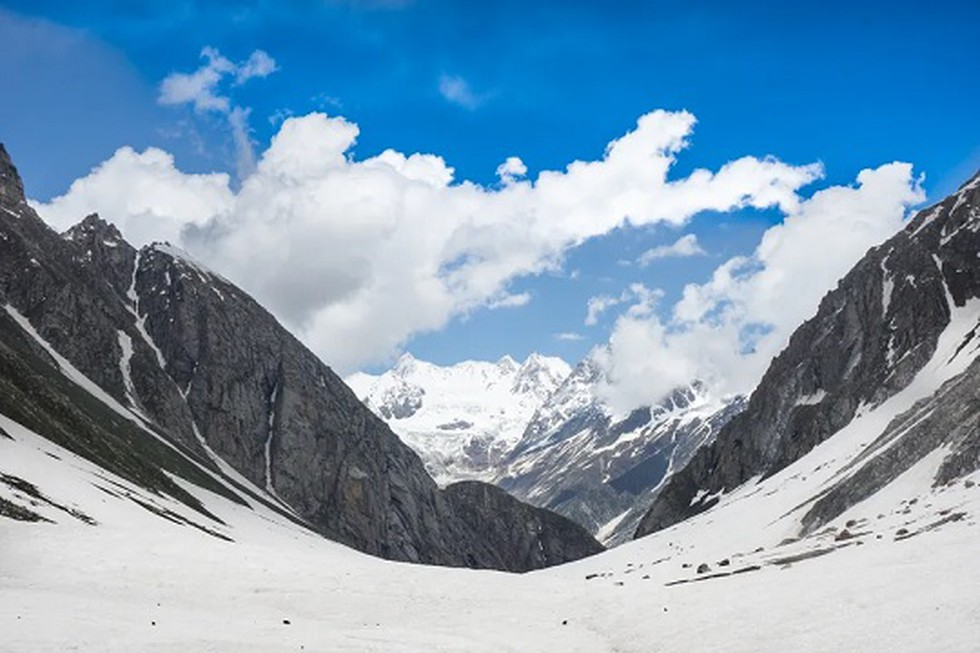 Lamkhaga 67km / 2600m+ (Kinnaur, Uttarkashi) from Chitkul in the Baspa valley we proceed East along the North bank of the Baspa river turning Southeast towards the Baspa Kamak glacier climbing Southwest across the Lamkhaga pass (5270m) into Uttarkashi descending onto the Lamkhaga Bamak glacier and turning Southeast into the Jalandhri Gad river valley to Harshil in the Bhagirathi river valley
Regional Routes (4)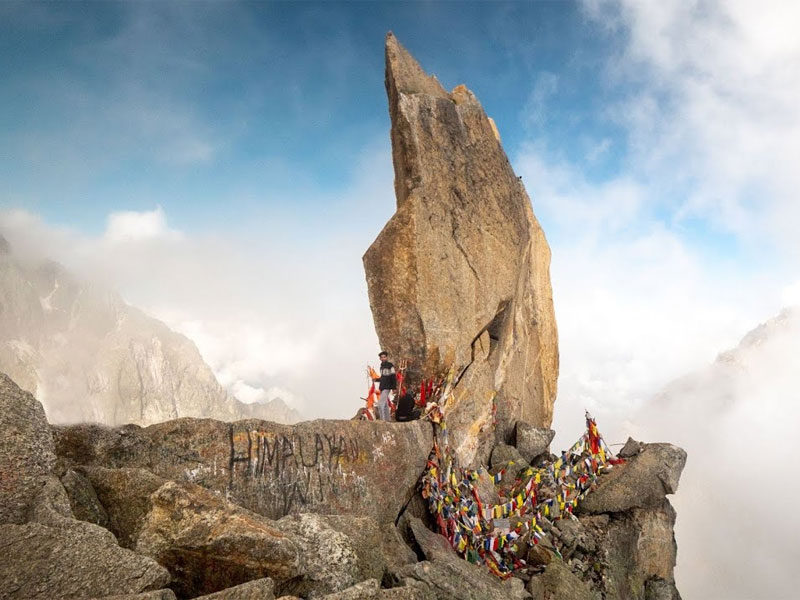 Kinnaur Kailash 18km / 2800m+ (Kinnaur) starting from Tangling near Reckong Peo in the Sutlej river valley we climb up East on the ridgeline between Kangrang Khad (North) and Thangling Khad (South) valleys across the glacier in the upper Kangrang Khad valley to Kinnaur Kailash (4740m) overlooking the Sutlej (North, West) and Kinnaur Kailaish peak (South, 6050m). Video blog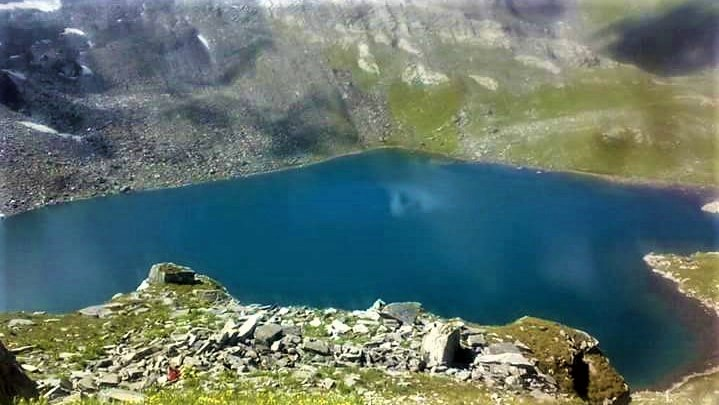 Baraadsar Lake 10km / 1100m+ (Uttarkashi, Kinnaur) starting from Reckcha village in the Supin Gad river valley in Uttarkashi we climb up Northwest onto the ridgeline separating the Supin (East) and Manji Gad (West) river valleys proceeding North into Kinnaur (4500m) descending to Baraadsar lake (4250m) origin of the Baraadsar Khad which flows into the Nalgani Gad river valley. Blog post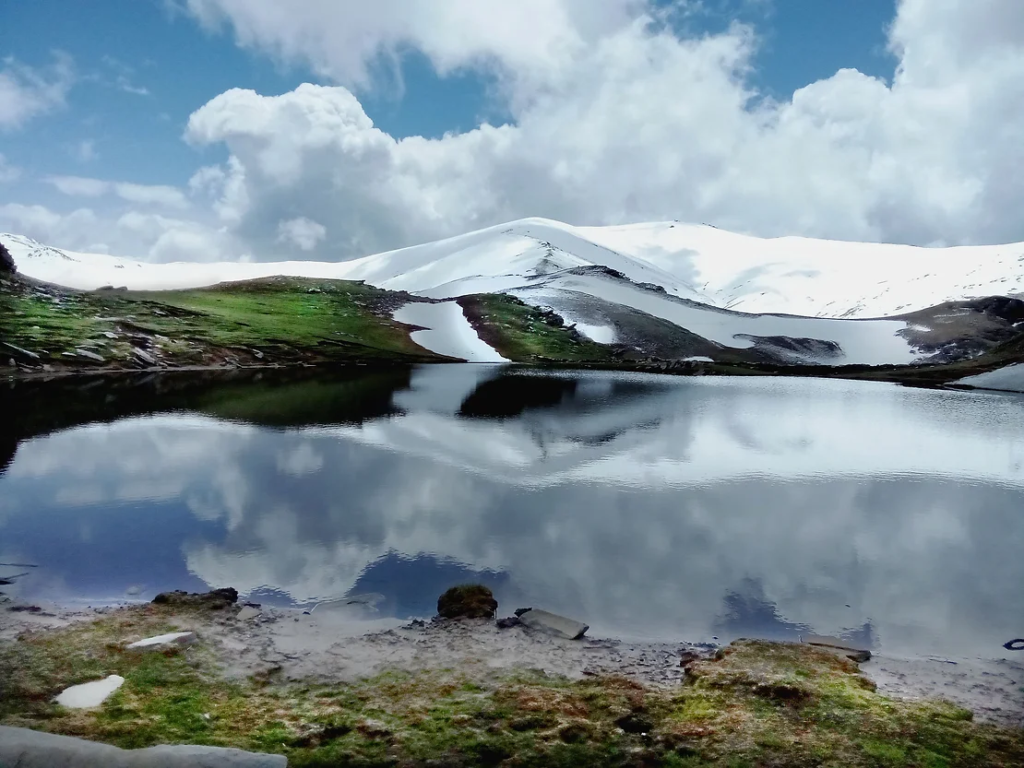 Kushmulti Mund 20 km / 1600m+ (Kinnaur, Uttarkashi) starting from Khoputwari in the Pabbar river valley we climb up South to Saru Tal (3600m) passing North of Kushmulti Mund (3933m) and proceeding East along the ridgeline separating the Pabbar (North, Kinnaur) and Tons (South, Uttarkashi) and Rupin (East, Uttarkashi) in parallel with the Chansal road pass descending to Hadwari in the Rupin river valley. Blog post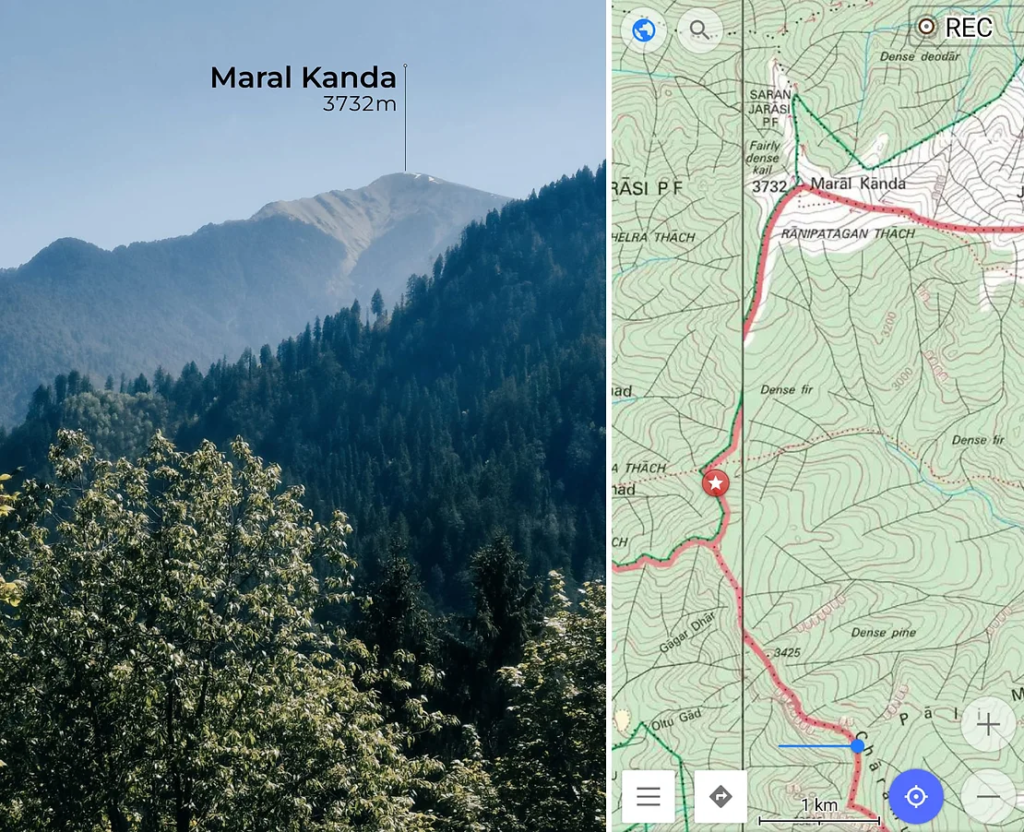 Maral Kanda 9km / 1370m+ (Shimla) starting at Sungri Gali (2600m) we climb up East along the ridgeline between Sharan Khad (North) and Shamar Gad (South) turning North towards Maral Khanda peak (3720m). We take a U-turn descending back South towards an unnamed saddle (3270m) where we descend East to Dumera in the Maira Gad river valley. Blog post
References
Navigation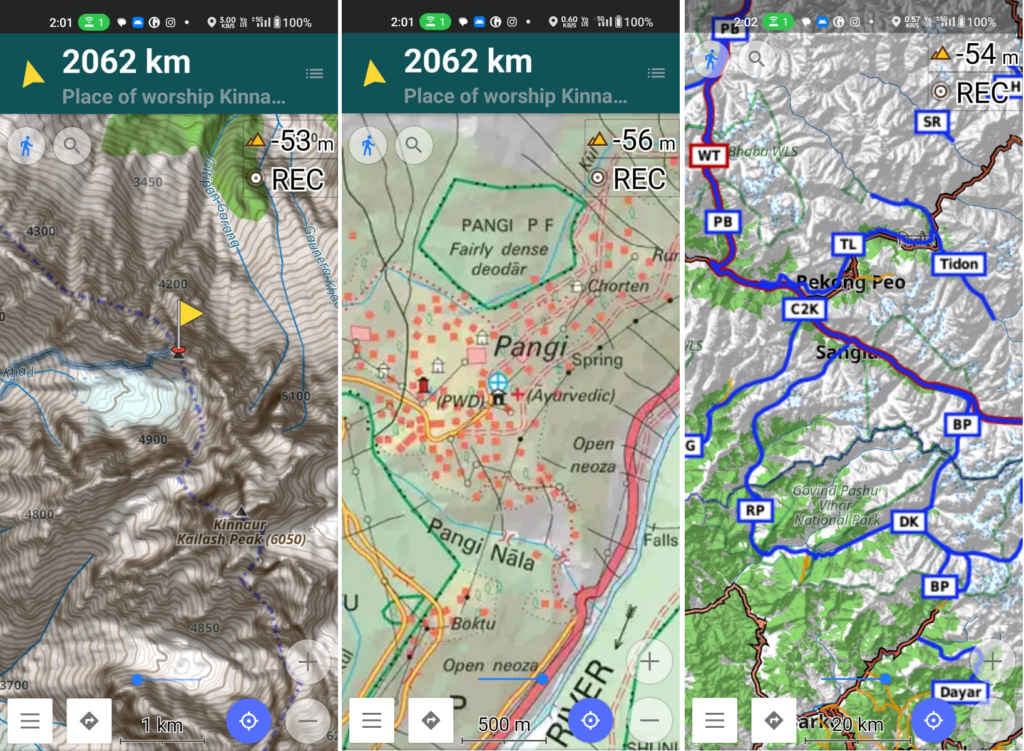 Above traverses can be easily navigated using most mobile mapping apps – many use Open Street Maps as base maps which include tens of thousands of kilometers of trails in Himalayas, Sahyadri, etc. OSM maps can be downloaded on the phone for offline exploration of the mountains without mobile network. Contours can be added to understand the topography of the terrain. Find a short tutorial over here.