Peter Van Geit in conversation with Saachi Soni
In June 2019 Peter Van Geit, an experienced ultra-runner, embarked on a 3500km self-supported, self-planned, self-navigated and minimalist exploration style journey across 120 high passes in Himachal, Ladakh and Uttarakhand into the most remote corners of the Himalaya.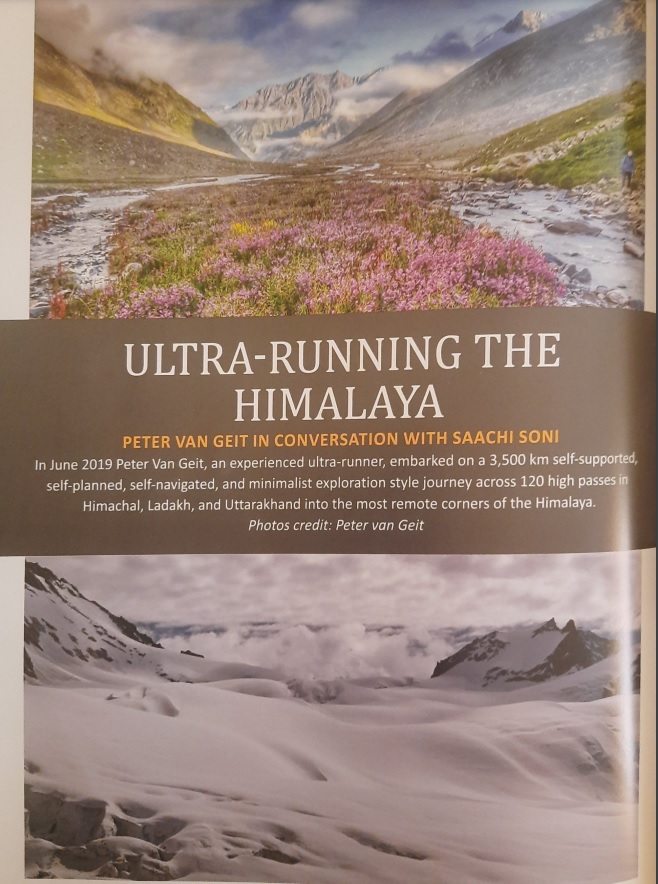 Peter Van Geit has lived in India for over two decades. Soon after finishing college in Belgium, Peter came to India in 1998 to start up a small IT development team for his company. Instead he fell in love with the natural splendor and diversity of the Indian subcontinent and so began his now two-decade-long affair with the Himalaya. His motto has been "Die with memories, not dreams".