We slept deeply that night after crossing three passes the previous day. At 5:30am we woke up and by 6am we resumed our descend along a nice path to Bona at 2050m. Along the way we passed several small, beautiful settlements surrounded by harvest ready weat fields.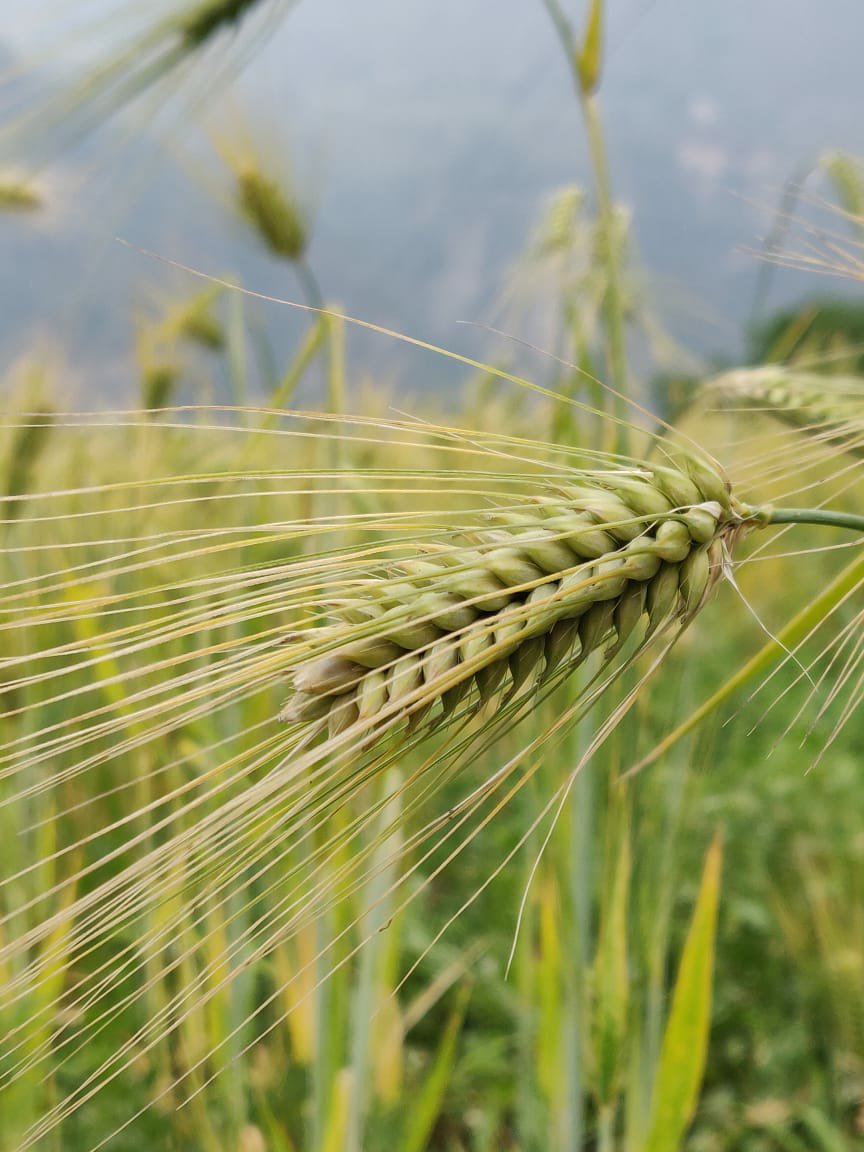 We hit the river at 1800m where we crossed a small bridge to the opposite side where a new road was built. 15min downstream we had late noodles breakfast in a small road side shop. The opposite side of valley was dotted with small hamlets and farmlands. Neil hopped into a jeep towards Mathkot (20km) while I decided to cross over to the next valley through an unnamed pass (2800m) not covered in the "Western Traverse". We both would meet up next day at Lilam.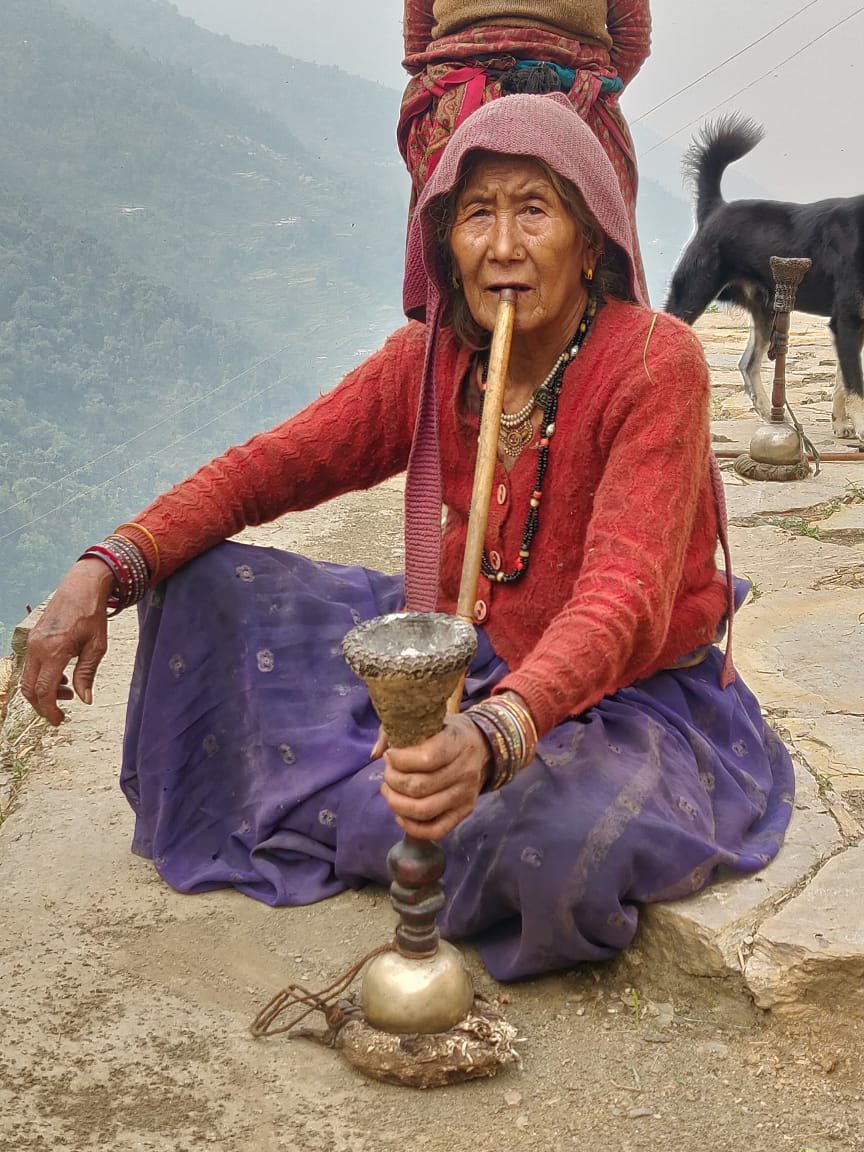 From the road I climbed up along a nice cobbled stone path to Tomik (2350m), the last hamlet in this valley. From there the path continues up to the pass. Just before the pass I met a couple offering pooja at a small temple who gave me a yummy local sweet. After the pass a clear path continued downhill passing several beautiful small settlements and golden farmlands.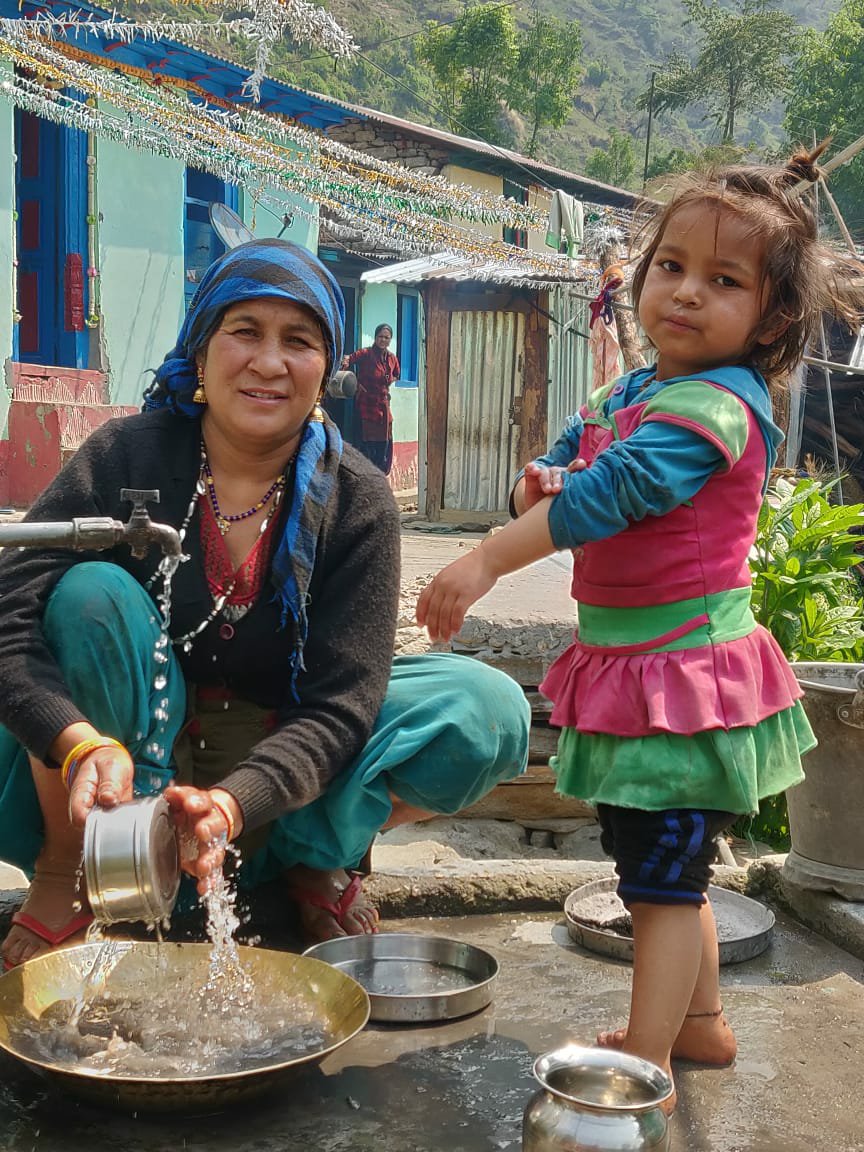 Crossing Rapti at 2300m the trail hit a newly constructed road which had defaced the entire valley slope. Skipping long hairpins through remains of the original path I hit the bottom road. Villagers told there was no bridge to cross the ferocious stream so I had to hike fownstream to the only bridge near Mathkot at 1220m.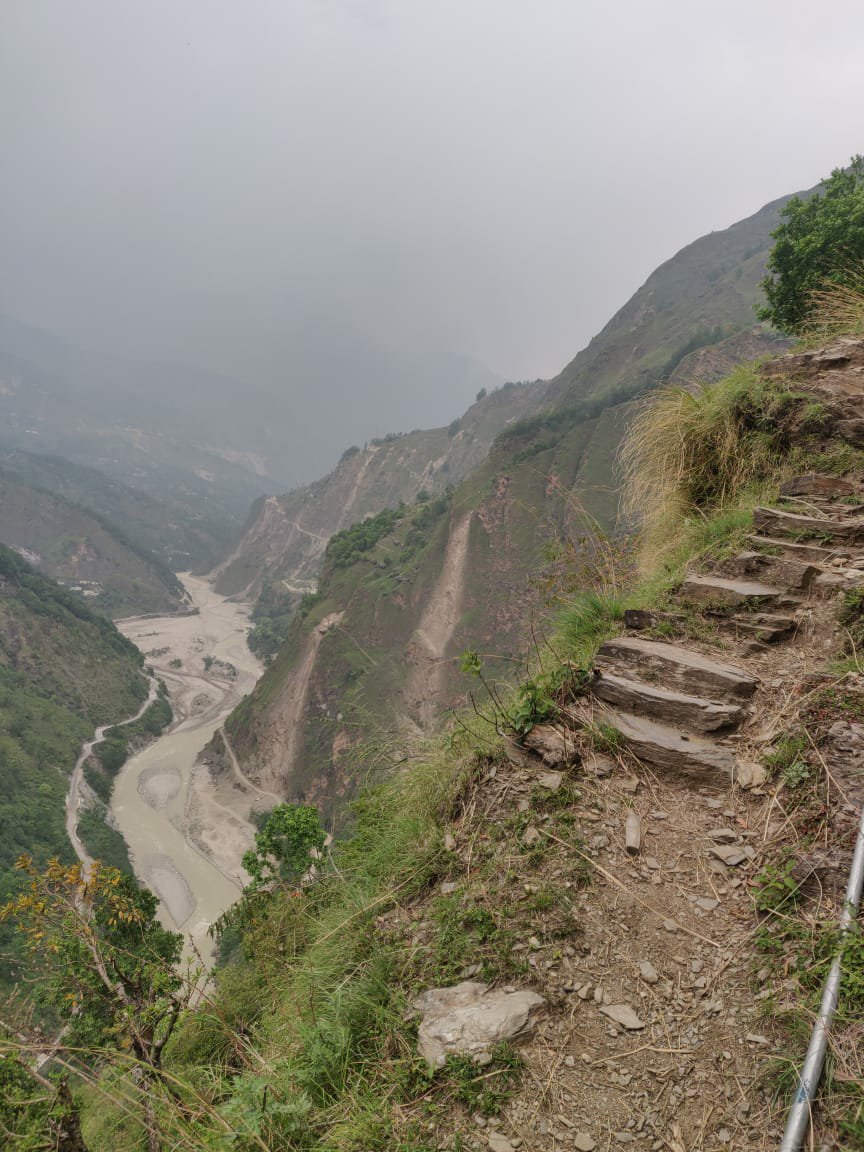 From Mathkot there is a road along the Goriganga river towards Darkot (and Munsyari) and Lilam to enter the Milam valley, ancient gateway to Tibet. After yummy fried mommos at Mathkot I climbed up a steep ridge trail to Bothi at 2220m where a pass connects both valleys. From the pass I followed a nice rock path high anove the Gorigsnga valley passing through several small hamlets. One cobble path was climbing up to an unnamed pass at 2800m crossing back over to the previous valley (Rapti).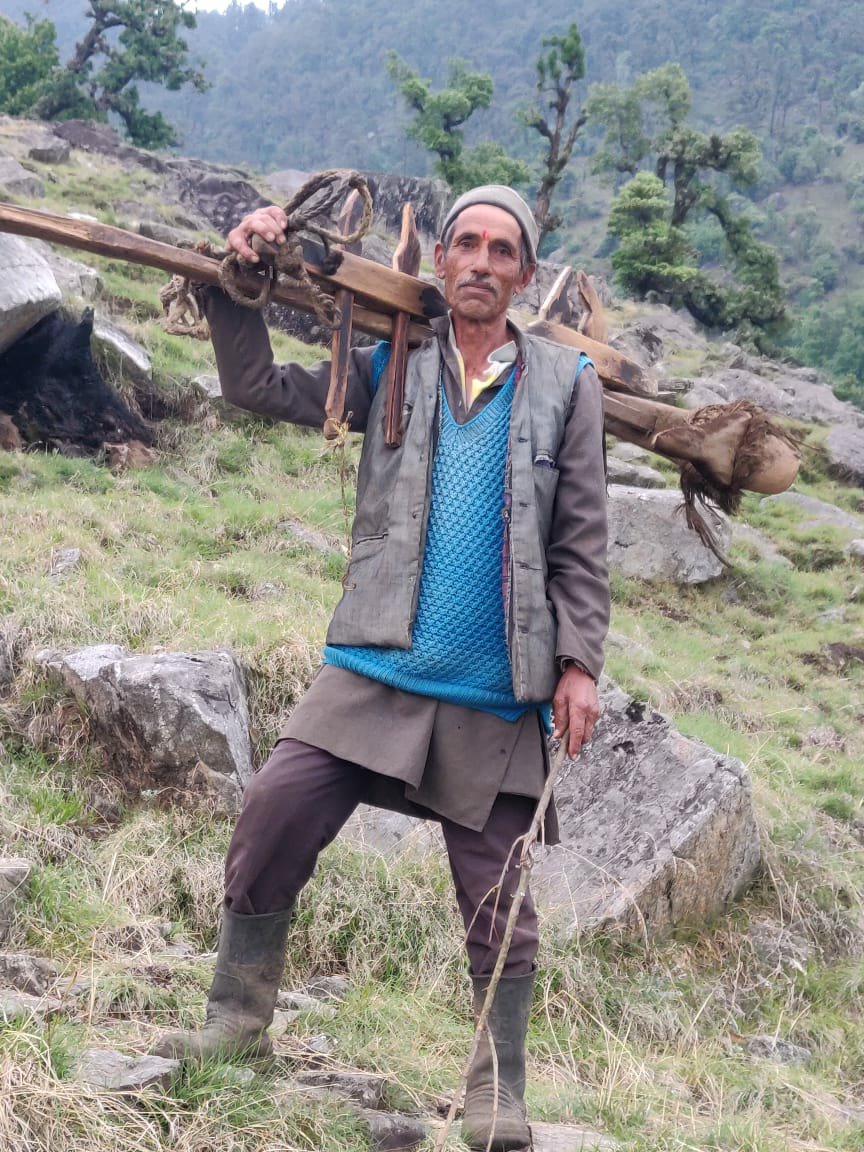 Halfway up to the pass one friendly farmer returning with his bulls invited me to stay at his home in a small settlement of Dang Dang Dhar (2200m). His family, kids and neighbors eagerly watched "Running the high Himalayas" on my phone. Hot chai and yummy thick rottis with aloo sabji followed with a comfy warm bed while the opposite side of the valley was lit up with hundres of lights of Munsyari.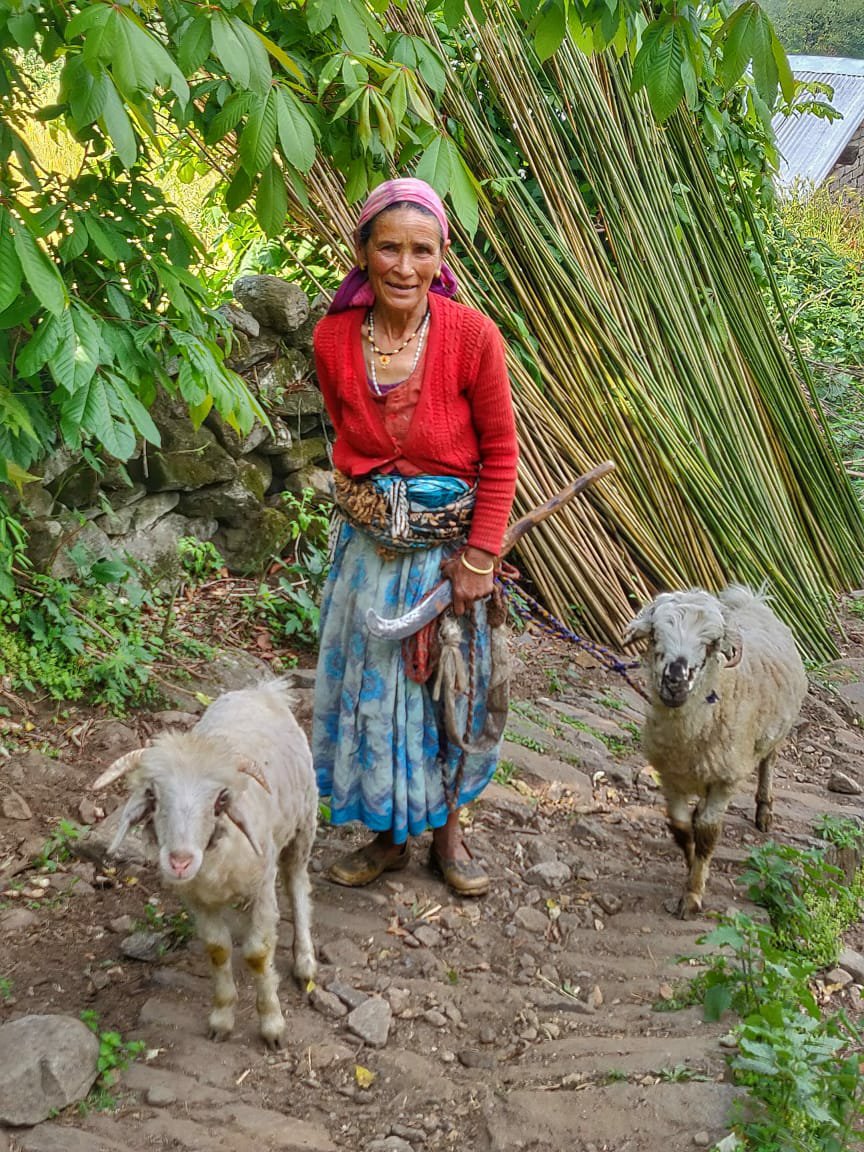 After a cup of tea I bif goodbye to my host and continued along a narrow trail high above the valley. Intermittent I crossed forest and small hamlets surrounded by farmlands in between. First hamlet to pass was Dilam where a friendly farmer halted me for tea and biscuits. Next the cobbled path snaked through a beautiful lush green forest section before landing at Lang.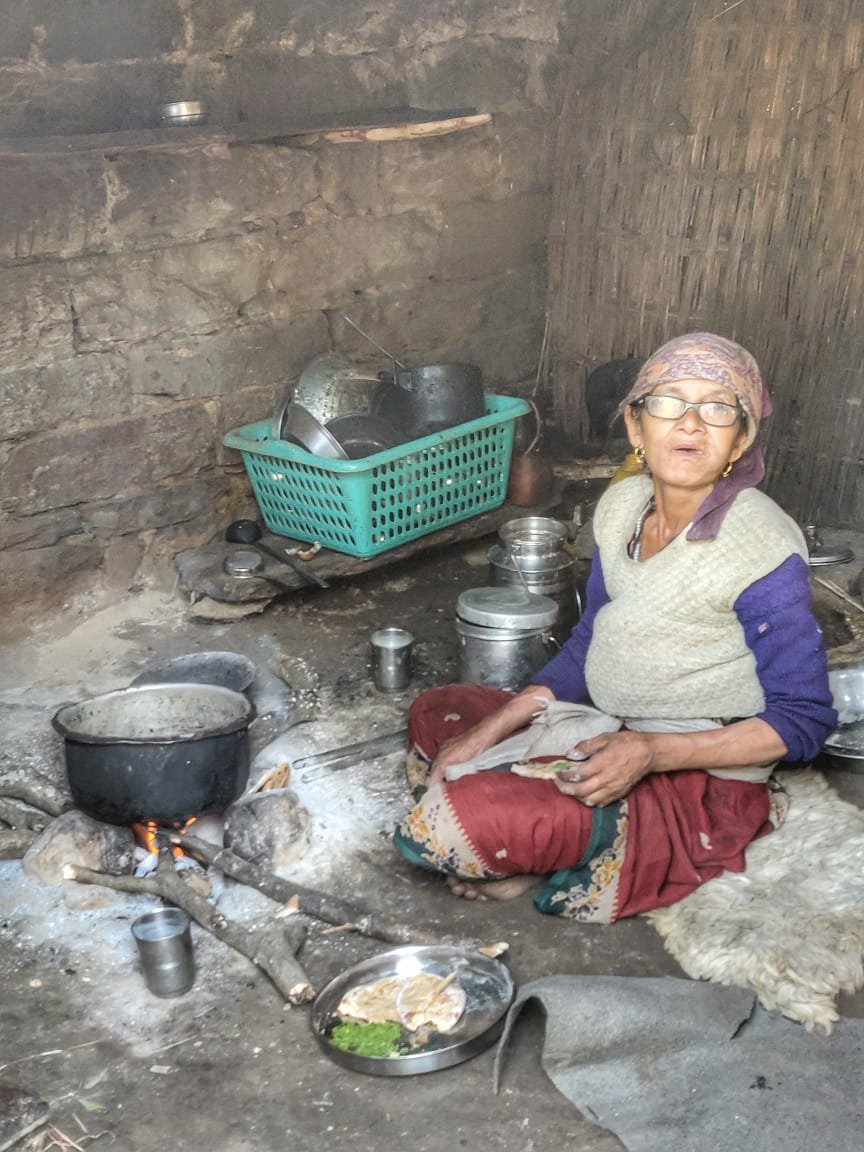 At Lang and elder lady was cooking in a small goat shed. I entered to take a quick photo and she offered a nice thick crispy roti with a salty green veggie paste and three glasses of buttermilk. Energized I continued my journey along the beautiful cobble path. Just above the river at the entry of the Milam valley I passed through Buin, another picturesque hamlet.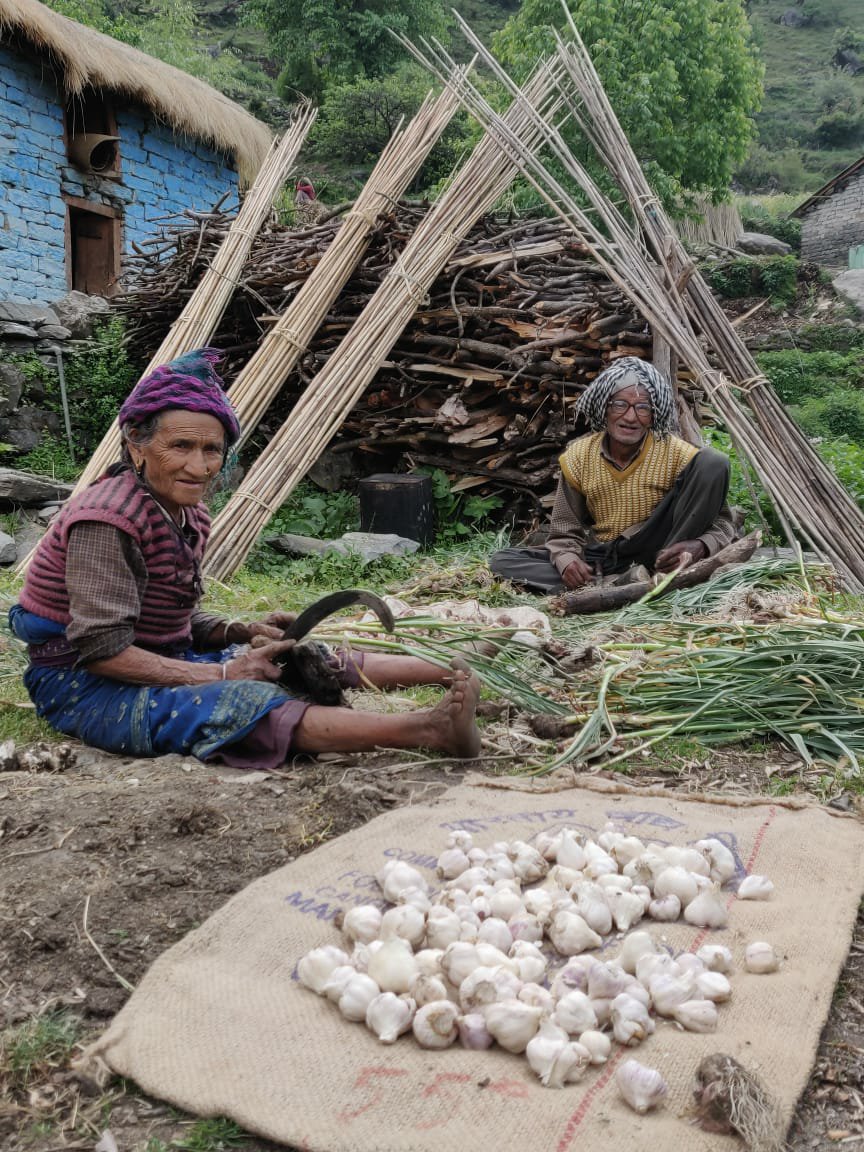 From there the path went steep down to the Goriganga river across a bridge and climbing up to Lilam 1750m on the opposite site. Both Buin and Lilam have a small dhaba cum shop. Below Lilam there is an ITBP checkpost. Entry to the Milam was closed due to landslides along the trail. A permit needs to be obtained at Munsyari to enter. Another ITBP checkpost is located at Bugdiyar, 10km in the valley.