After a warm night and good sleep at lower altitude we gobbled up parottas and dhal at the local dhaba. I moved to my bivy while Neil and Pratap were using the Gipfel tent. Packed up our daily ration of biscuits for in between meals. We started off by 7am and crossed the Pindari river to proceed on the right side of the valley following a cobbled path connecting various hamlets: Wachham, Sorag, Pataag, Badiyakot.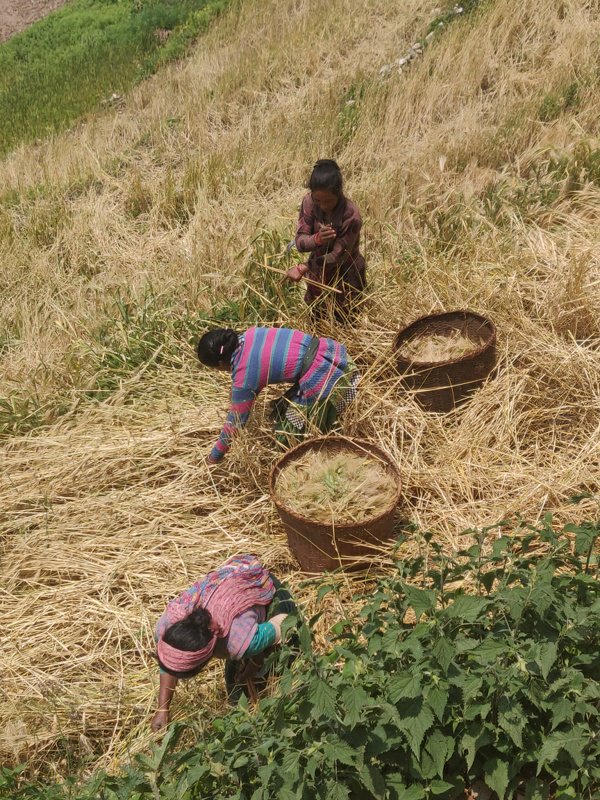 Everywhere people were occupied in the harvest. We spend some time with teachers and students at Sorag school where our puppy dog stayed back. I guess after 5 passes and countless snow crossings she had enough of hiking 10 hours a day. We had lunch at a small shop at Badiyakot where an NGO was creating environmental awareness among the people.
Ji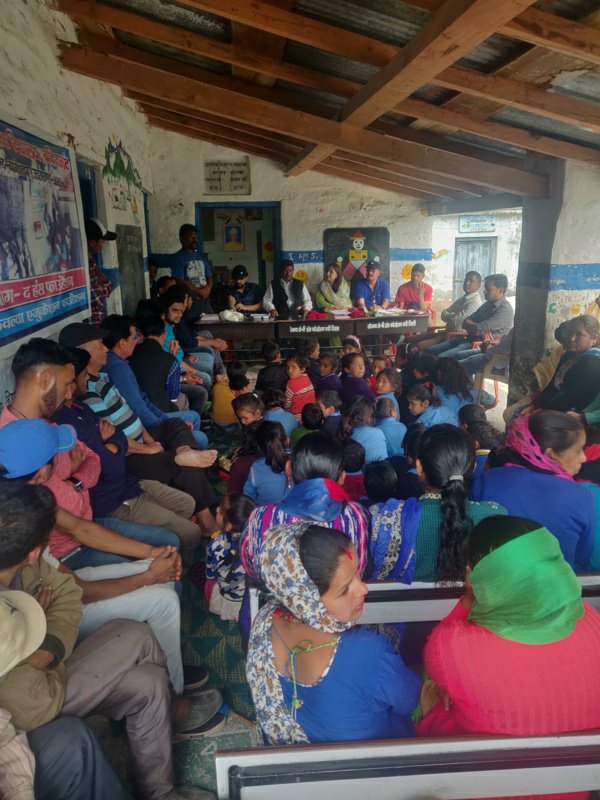 From Badiyakot a nice path climbs up steadily 700m through wheat farmlands and the last hamlet of Garkuti to the pass at 2780m. There s a big tree and small mandir at the top. On the other side we descend through a beautiful forest and virgin valley. Two hamlets on the way down Malla Bora and Talla Bora are uninhabited.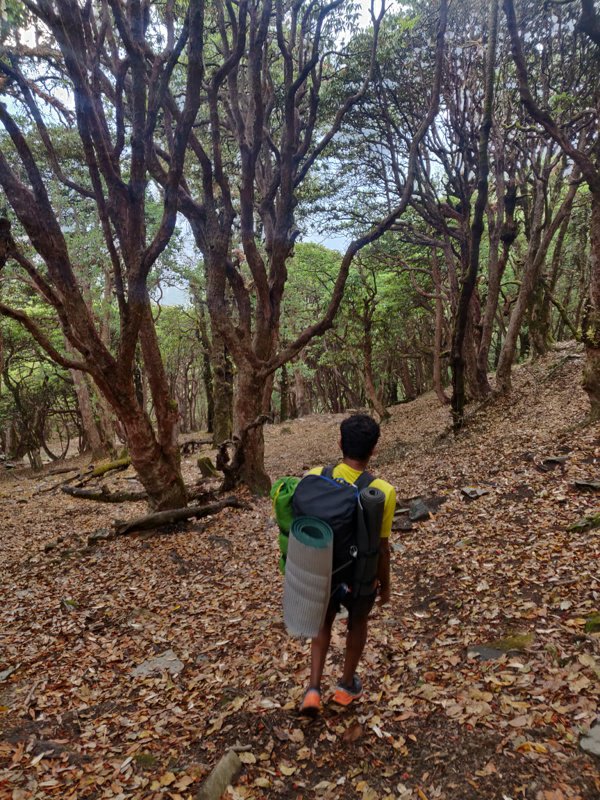 The trail splits at Malla Bora: one follows the contours to Samdhar village at the end of the valley. The other trail winds down to the stream and crosses a big bridge near Talla Bora and then climbs up to the small hamlet of Balara at 2350m offering beautiful views on the surrounding snow peaks above this isolated valley.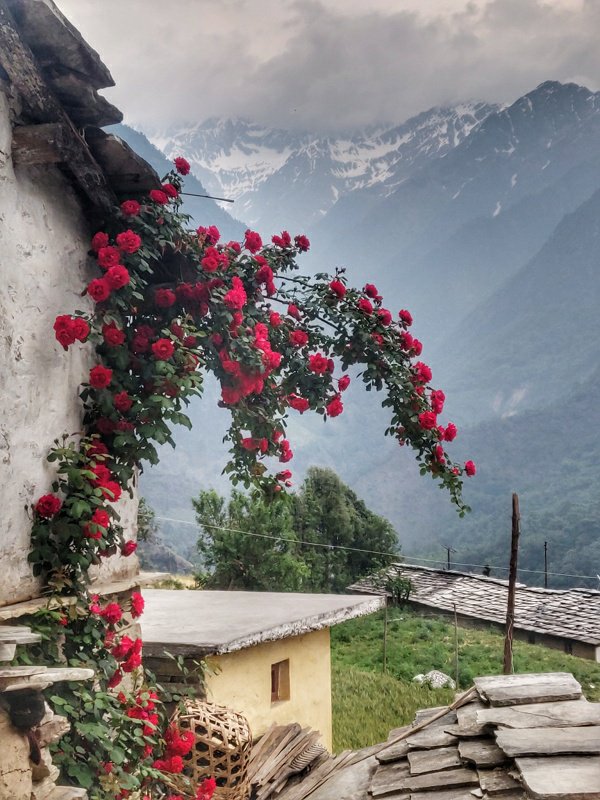 As the rains set in a nice family invited us into their home and offered dinner and night stay. The home made rottis, soja and dhal were lip smacking. The solar panel enabled us to recharge all our electronics. Next morning they woke us up with hot chai at 5am after which we continued to the next hamlet of Barkandi for breakfast.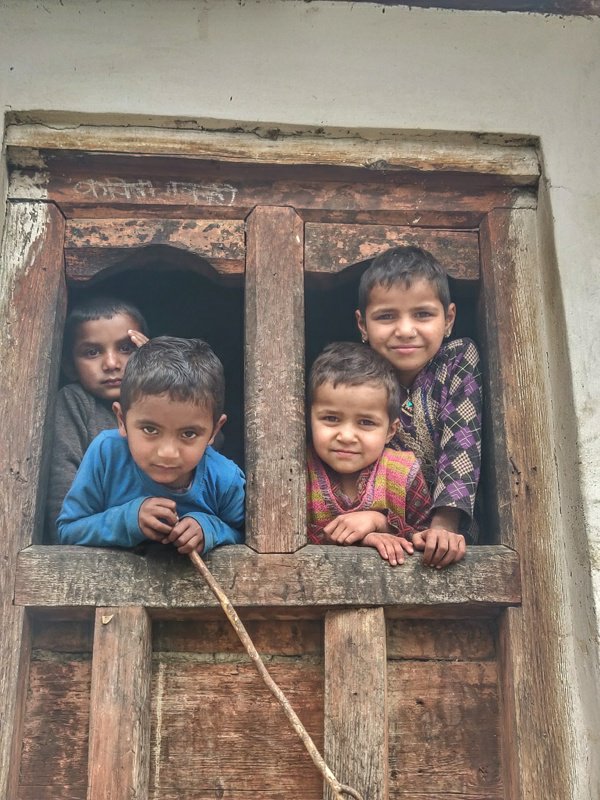 The trail climbed up above a deeply cut valley where a waterfall dropped down. A nice cobbled path took us to Barkandi in 40 minutes where we restocked our biscuit supply in a shop and a nice family offered us free yummy home made yellow chapattis with a mint flavoured chutney and buttermilk.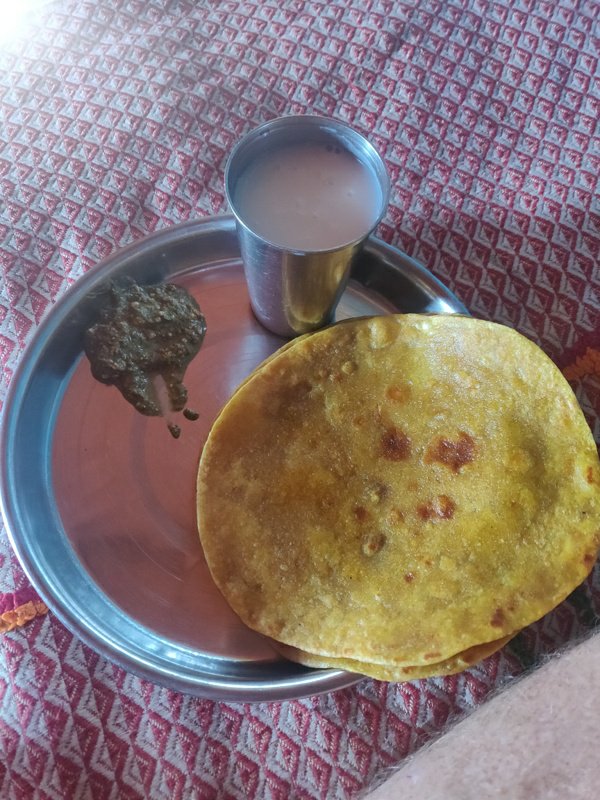 From Barkandi the path climbs up steadily through forest towards an unnamed pass 3350m. On the way we meet a few shepherds near Matholi who graze from April to November. Their guarding dogs have metal necklace to fend off attacks by cheetahs. From Matholi the path climbs up through meadows with stunning view on the surrounding snow peaks.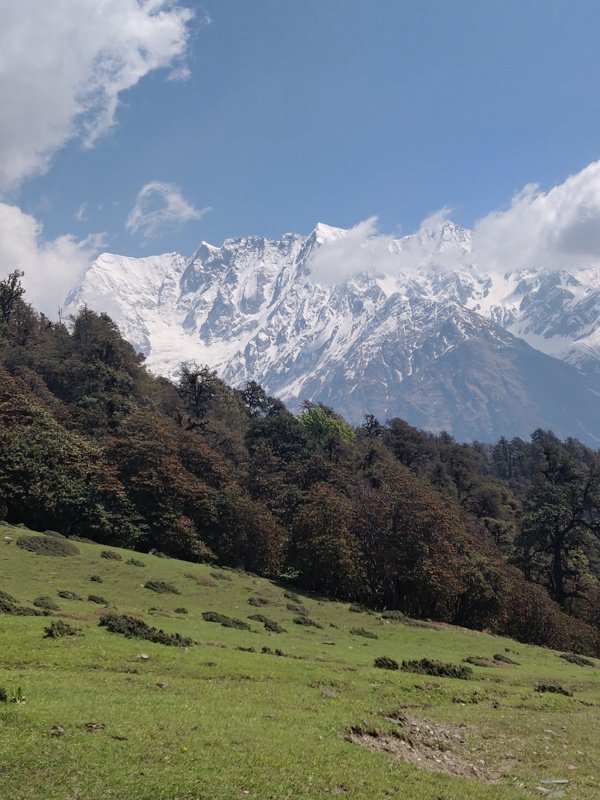 At the pass there is a small mandir where we shot a quick ridge running video with the drone before bidding adieu to Neil who planned for a 2 day break. On the other side a beautiful trail runs through hilly slopes offering mesmerizing views on the uninhabited valley below. Running bliss was upon us while running down this trail.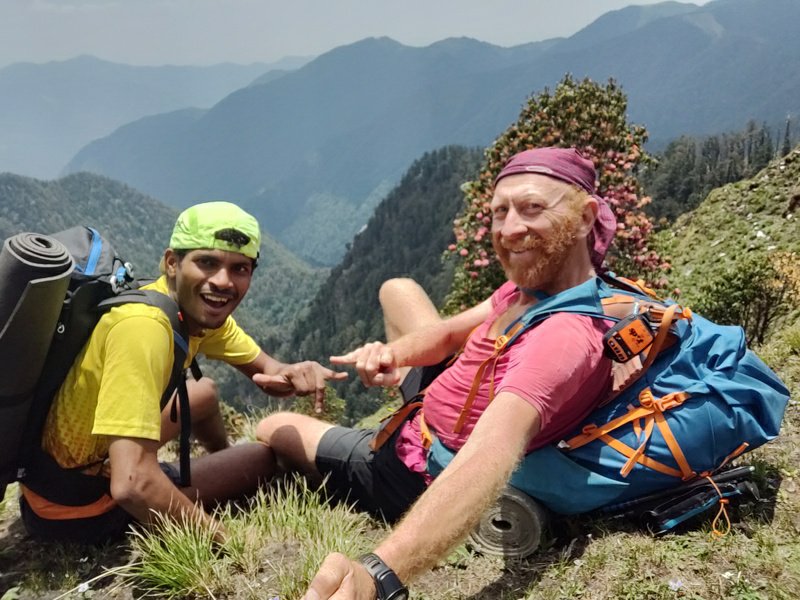 The path climbs across a ridge into another valley where it descends through a scenic forest. We first pass through Dolan an uninhabited settlement before we run through harvest ready golden farmlands of Himni where we take a Maggie egg break. Final push of the day towards Balan on the opposite side of a deeply cut valley.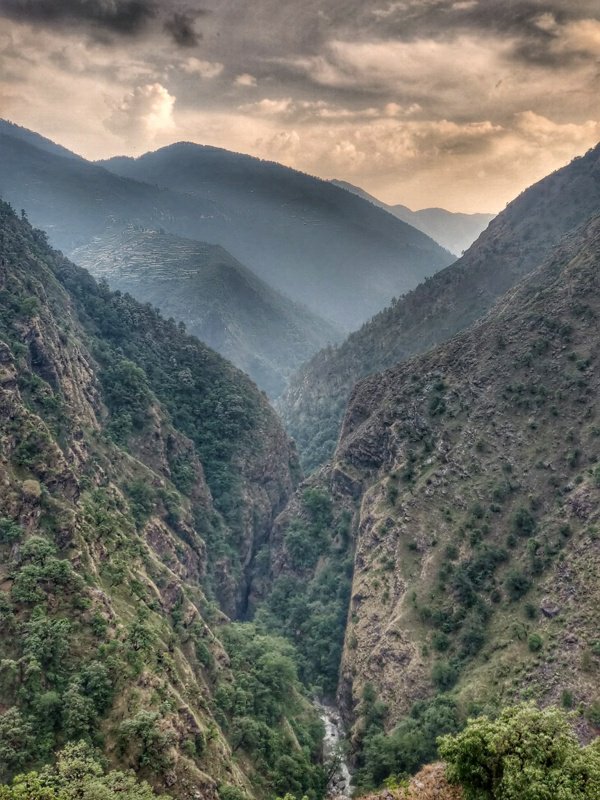 A new road is being constructed towards Balan. We cross two bridges across two side valleys before hopping onto a trail that hair pins up towards Balan where we look for a suitable place to eat and stay. Towards the end of the village we find a kind lady who prepares fresh tea from the cow in the house and Maggie mixed with alloo, onion and tomato.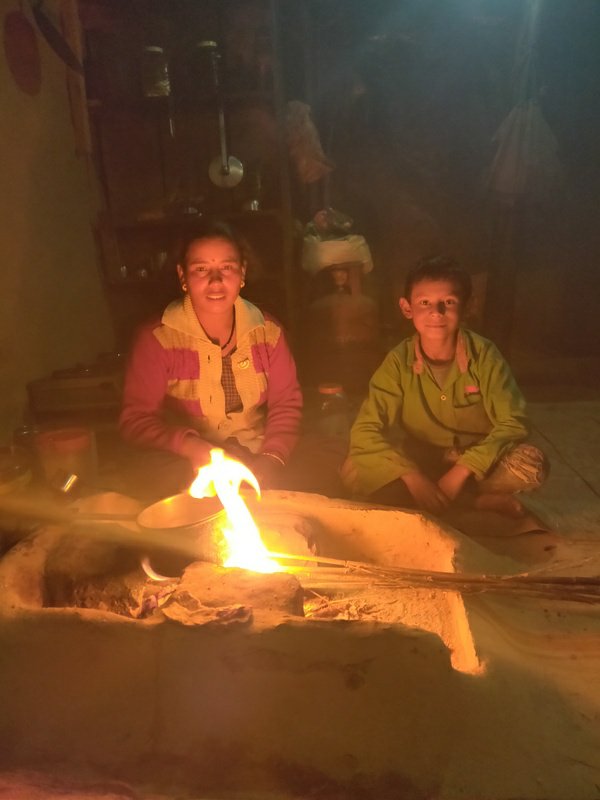 After dinner a local boy guides us to the primary school where we pitch up for the night.