The night on the Chandrashilla peak at 3600m mid December was freezing cold. My tent immediately frosted, my lens solution froze and I had to completely close my quilt to trap the body heat. A freezing wind was blowing against the snow covered slope. The night skies were full of bright stars. The cold kept me awake for a good time but still the night went by quickly.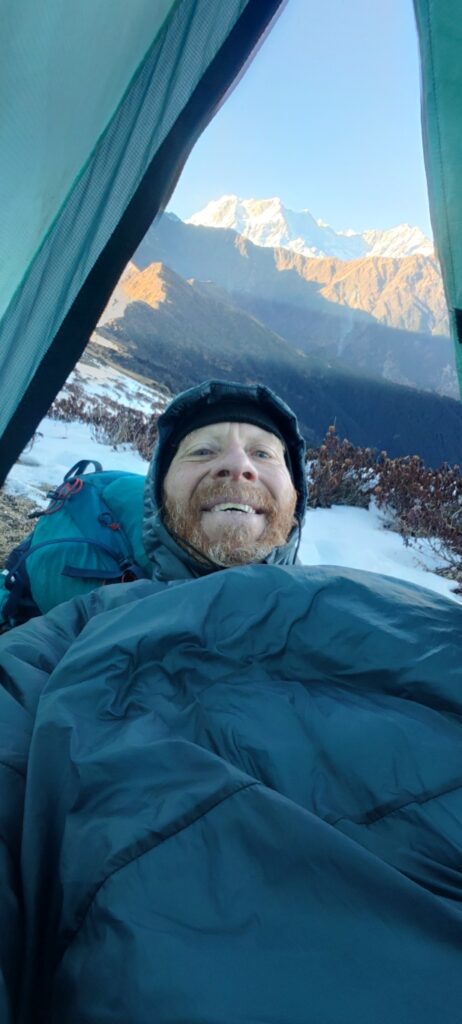 I woke up 6:30am to the house of pilgrims pushing their way up to the Chandrashilla peak to catch the sunrise. I packed up my things, kept my tent and quilt in same spot (for some photos post dawn) and was on my way to the top. I quickly passed everyone on the way. The Eastern skies were colored yellow – orange. It was freezing cold on top.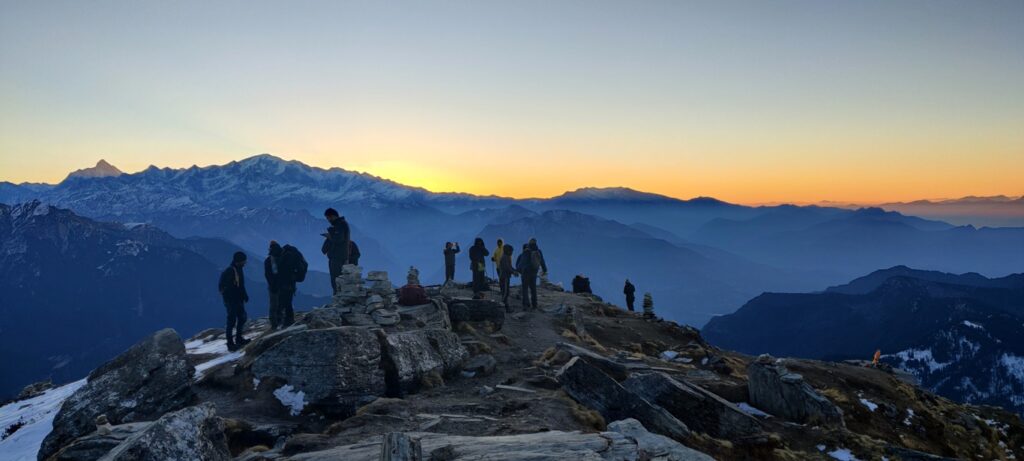 Some 20 pilgrims had gathered near the top waiting for the sun to rise up from behind the snow capped high ranges. And then finally it happened – the sun came up and colored the range above Kedarnath in an orange shade before turning white. I descended back to my camping spot to take a few photos and pack up my gears.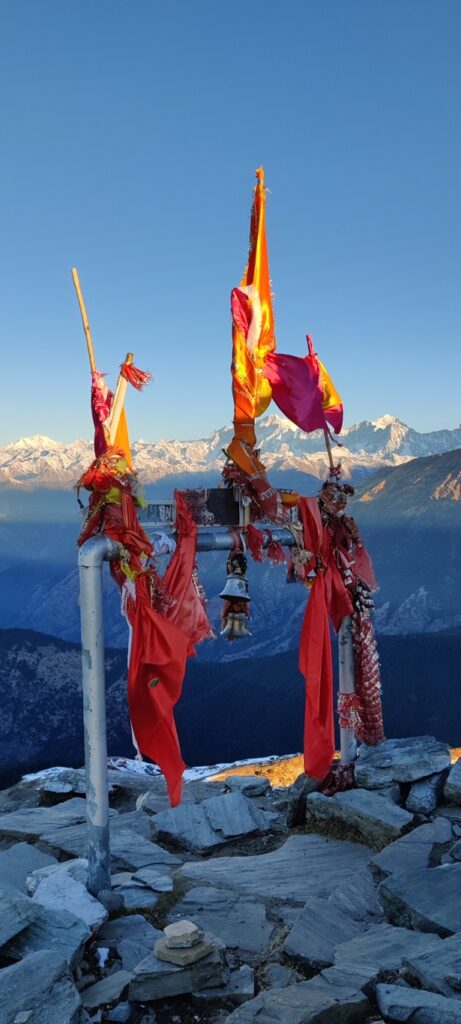 I descended along the wide rock path down to Chopta village. The path was covered with frozen snow and ice in some places making me fall down on my bump twice. New pilgrims were making their way up. People were using hiking poles and micro spikes for better grip on the slippery path. I reached Chopta and had breakfast.
Today s mission was to explore a long ridgeline from Chopta to Pokhri.
Behind the road side dhaba s I found a nice rock path which matched the route on the Survey map. Good start! At 2900m the path was partly covered by snow but wide enough not to lose track. The path kept changing sides along the North-South ridgeline each time giving bird's eye views on the Kedarnath vs Nanda Devi ranges.

I quickly realized that this beautiful (no longer used) path was an extension of the Tunganath path starting at Gupta. For the next 25km it would take me through desolate forests, offering mesmerizing views on the valleys below and snow capped ranges on the horizon. No sign of anyone or even hamlets along the way. Total peacefulness!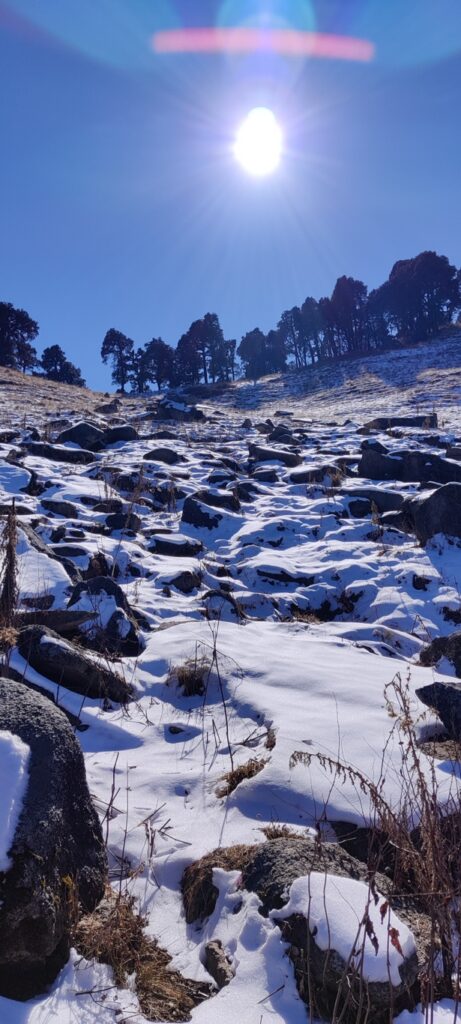 It kept surprising me how well constructed the path was dispute disuse for years. Mid way I encountered a high altitude road section cut in a near vertical slope. Further on the road dropped down and I continued my way along the ridgeline path. After a full day walk I finally reached the town of Pokhri where I recharged my completely depleted phone and power bank. A beautiful day discovering an ancient pilgrim route slowly forgotten in history.