I woke up from beneath my warm, cosy blanket in the room of my host at Gajot. Beautiful views through the window on the Chilli Nala valley. All my electronics were recharged overnight. The son slept on the floor while he insisted I sleep on his bed.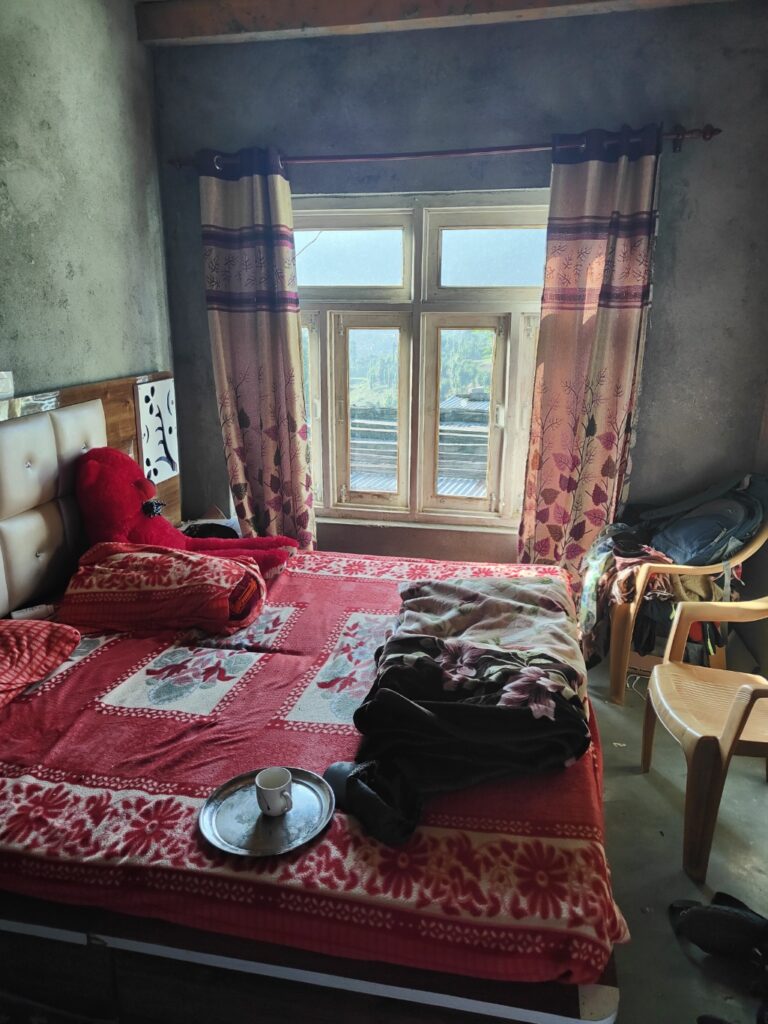 My host insisted that I take breakfast before I go. His wife served rottis and omlette along with tea. She also packed up the same for the day ahead. I thanked the family for their warm hospitality and was on my way. I planned to contouring through several side valleys of the Miru river valley towards Bhaderwah. I initially walked on the road to neighbouring hamlets of Dugli and Dalah.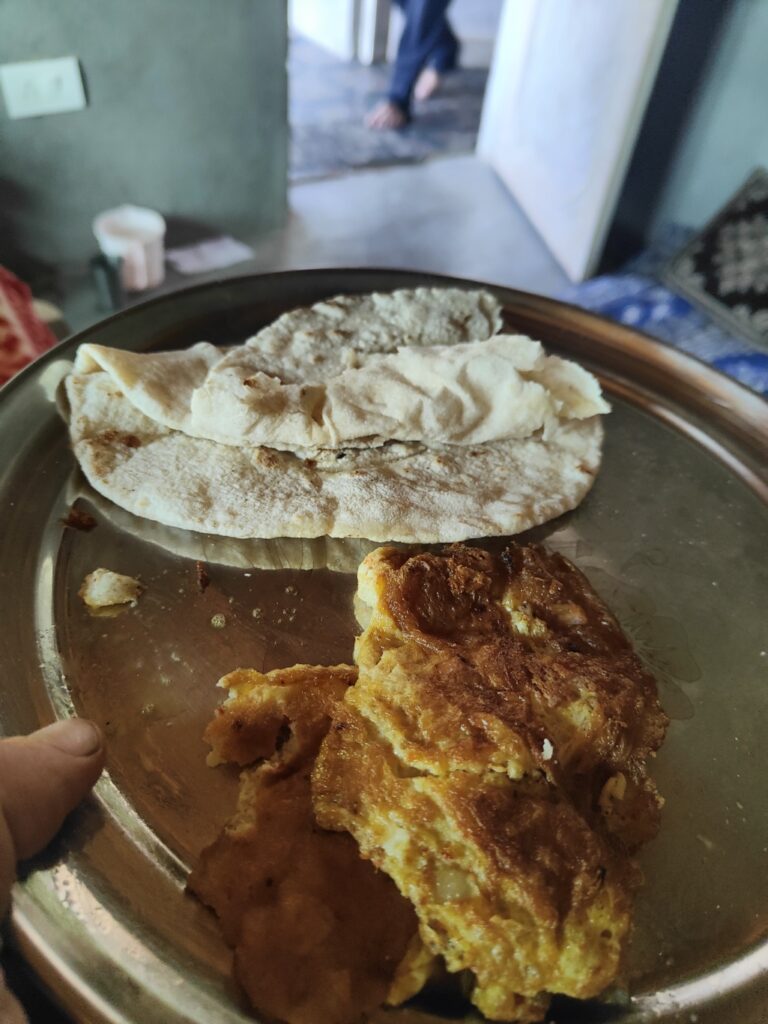 From here I climbed up 400m along a nice path to the hamlet of Galian located on a ridgeline from where the trail would contour into the pine forest. As I passed through the settlement a few locals (ex army) stopped me and started interrogating me.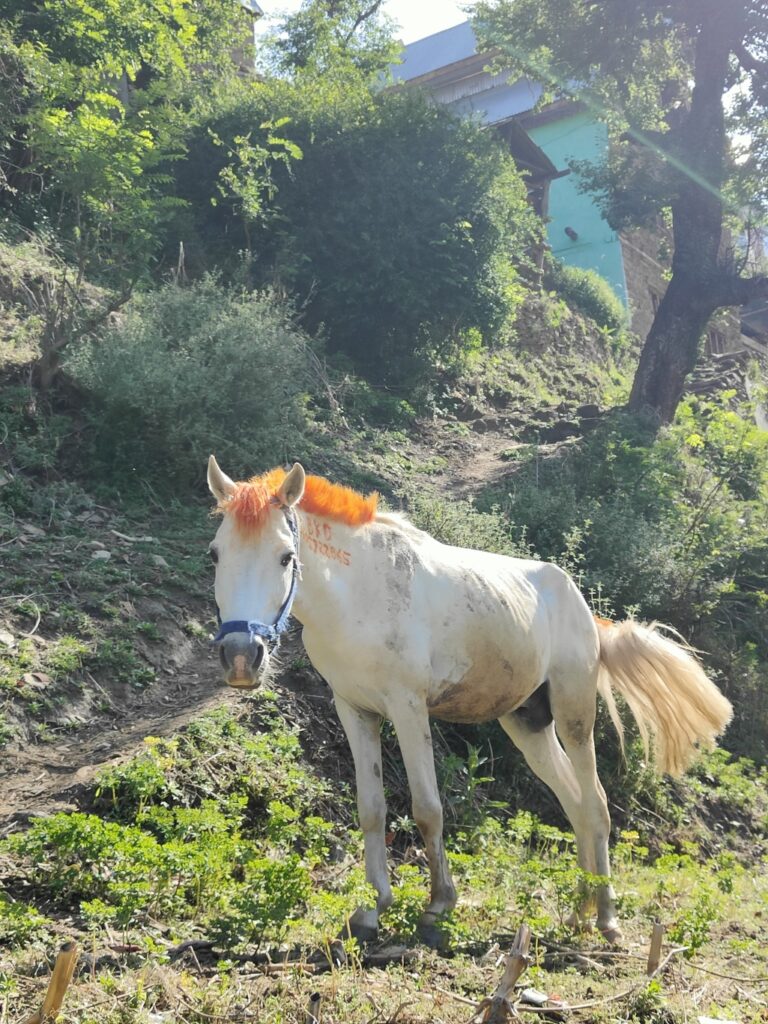 Militants used to be active in this region 2 decades so the locals had some suspicion seeing an outsider passing through this remote place. They checked my ID, called up police and checked the contents of my bag. After clearing doubts, suspicion made way for hospitality.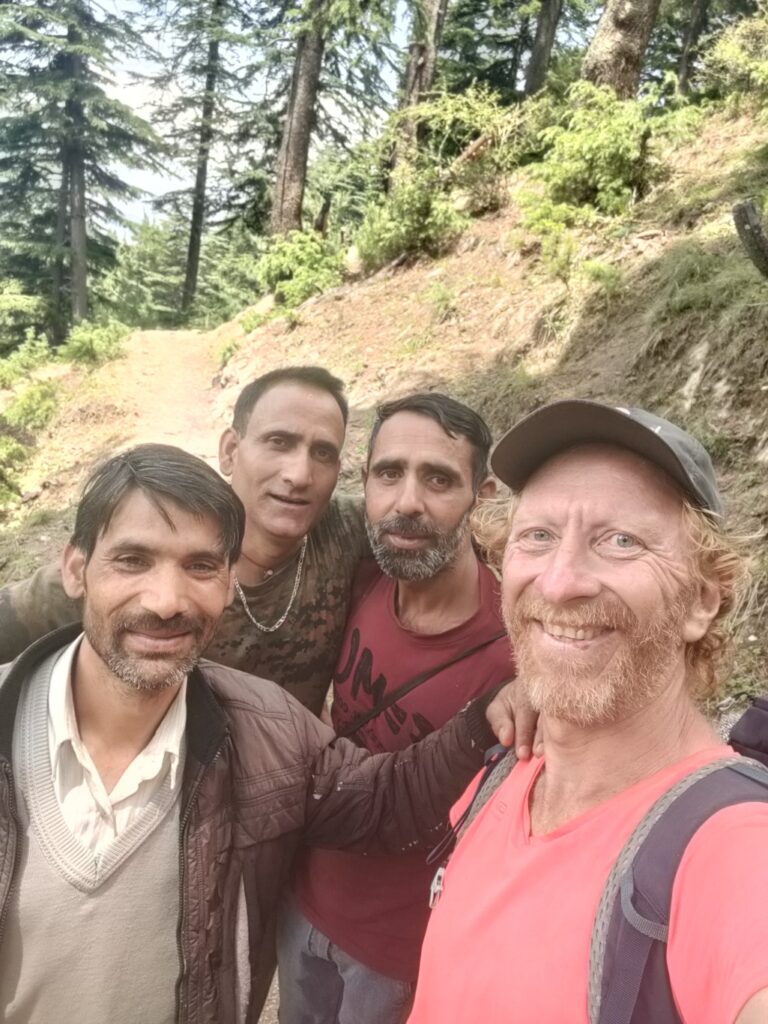 I was served tea and rottis with mutton. A few locals even insisted accompanying me for a while. We climbed up to a small temple and got into a nice wide path taking us through magnificent pine forest. The trail contoured at 2000m to the next ridgeline where a nice temple was located near hamlet of Bhutan.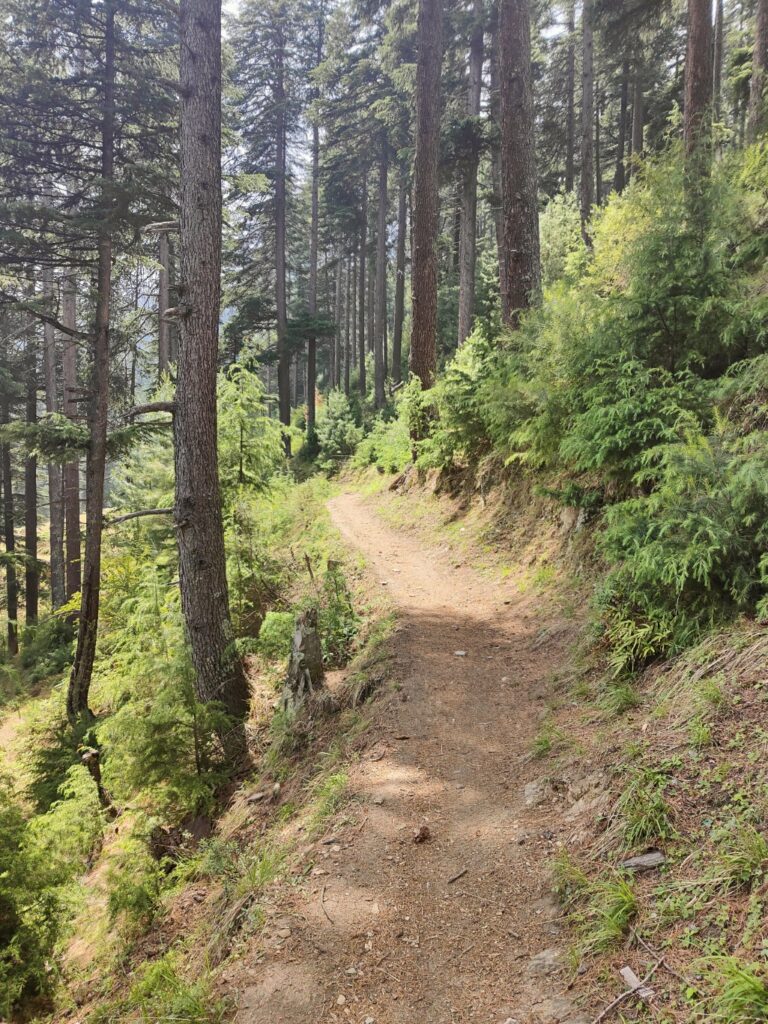 Here the locals bid goodbye and showed me the way forward. The path contoured into the next side valley to the scenic hamlet of Gutasa. The trail contoured widely across 180 degrees so i decide to shortcut and descent to the Nala below from where I climbed up again to a small pass into the next valley.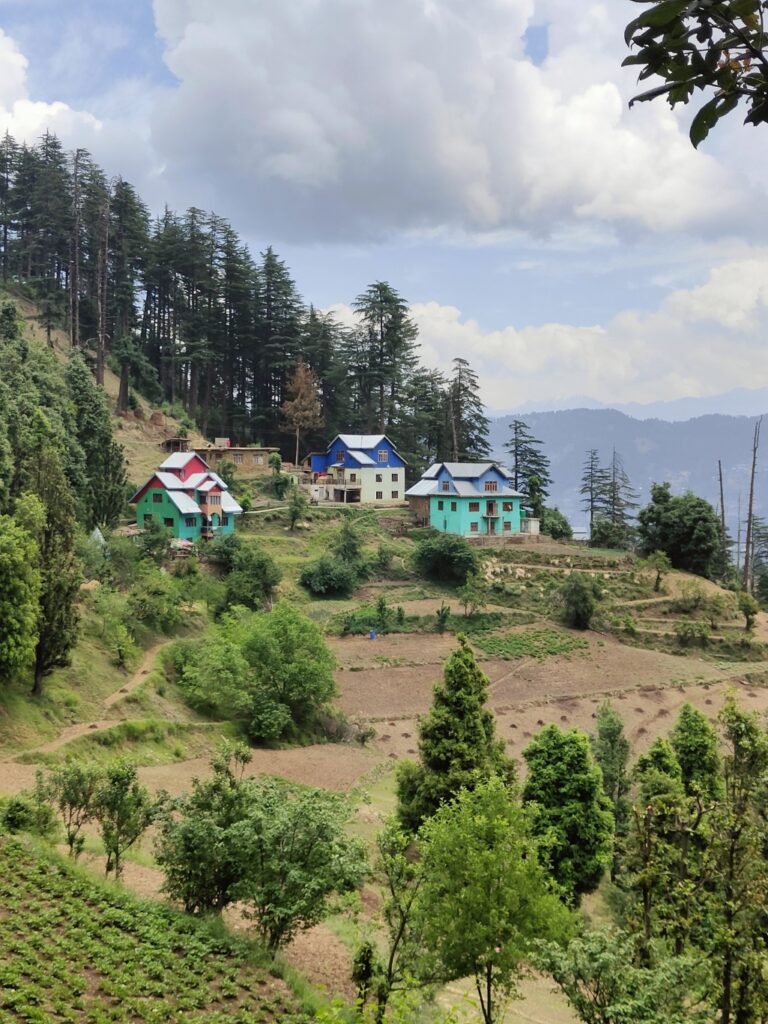 The trail descended from the pass through remote hamlets of Nauri, Dalu and Barau. It started raining quite intense so I took a short snack break under a small portico. The rain reduced and I proceeded to climb over yet another pass (4th) into the next valley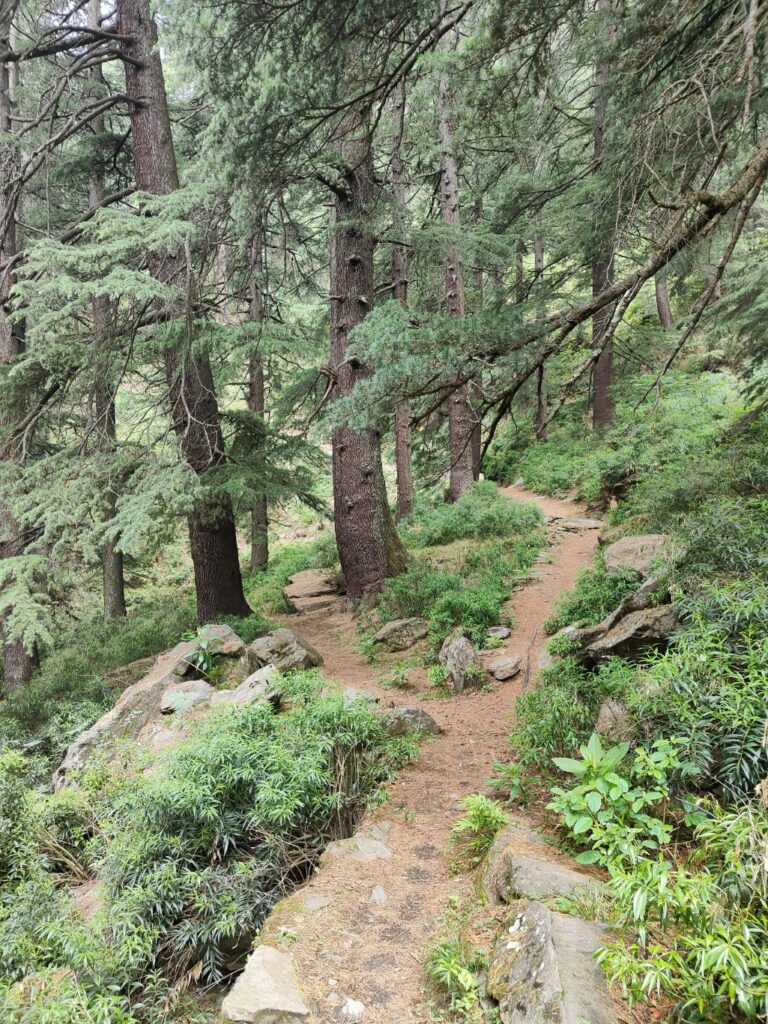 Here i tried following the survey map trail which descended into a pretty steep and remote valley. Just before reaching the Nala from where I would climb to my 5th pass I got stuck. A landslide in a steep gully had destroyed the trail. I tried crossing but assessed it as being too risky.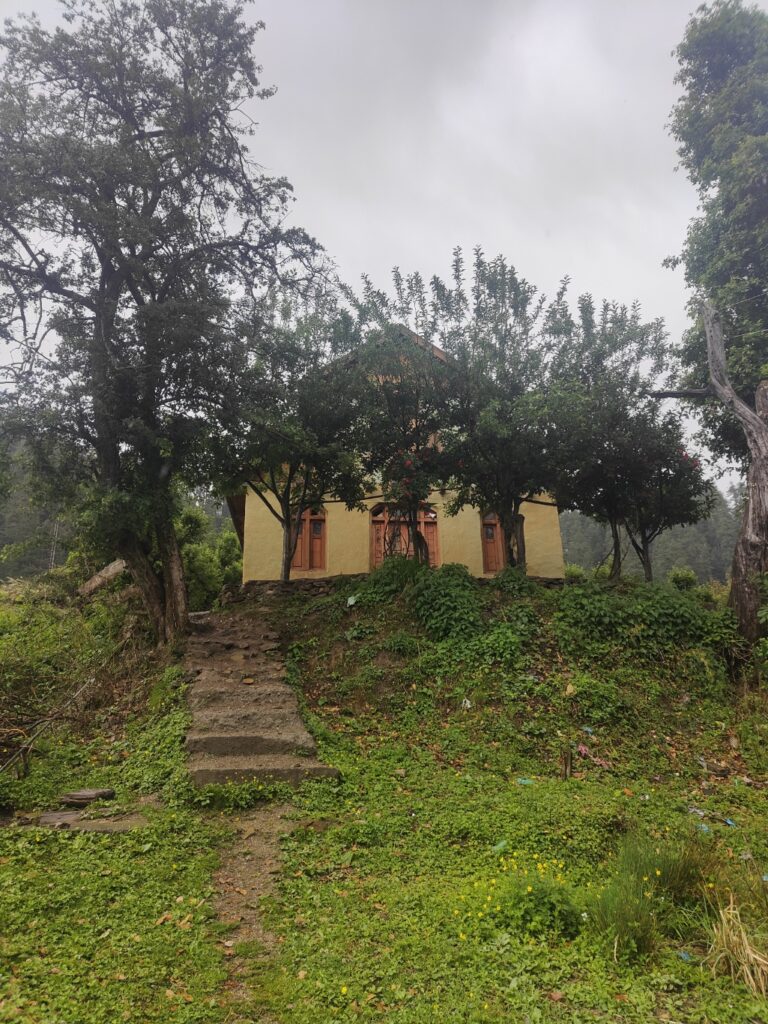 A bit disappointed I took a U turn and returned to the previous pass where another path gradually descended out of the valley. I passed through a number of hamlets where locals were yet again surprised to see an outsider in this fairly isolated valley.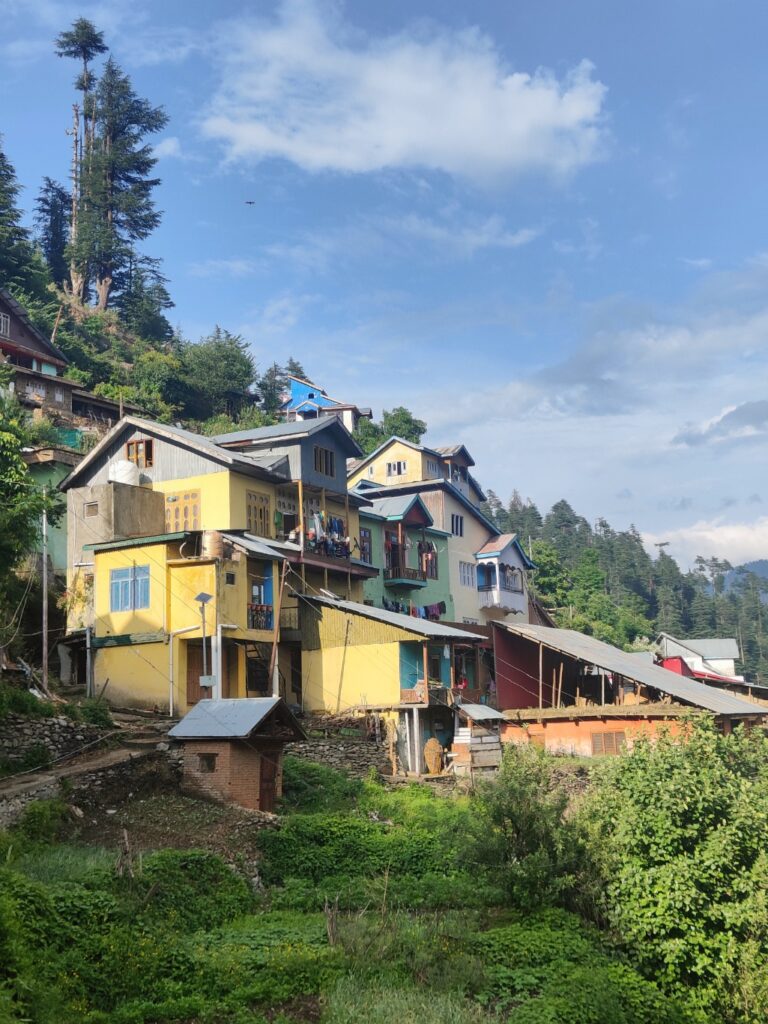 I finally reached the road head where a local and his son picked me up in their car. and dropped me at Bhaderwah. The son spoke English well. They insisted helping me out before heading home.
They first took me to a small dhaba where I ordered 12 rottis to be packed for my next 2-3 traverse to Himachal. Meanwhile I finished the omlette and rottis my previous host in Gajot had packed for me. As usual while eating my phone – my indispensable navigator – was recharging.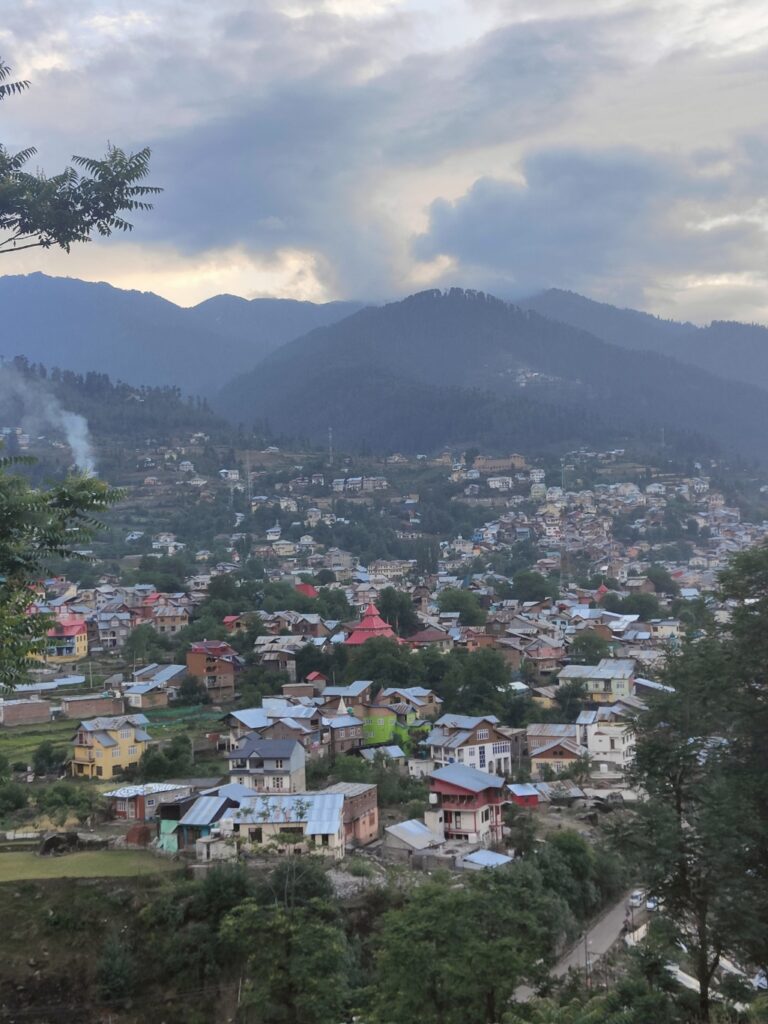 Withing 20min I had eaten, packed up food and my phone was ready go. They insisted dropping me at the trailhead of my next stop: Kansaru village. I decided to make a final evening push out of Bhaderwah to a more peaceful place for the night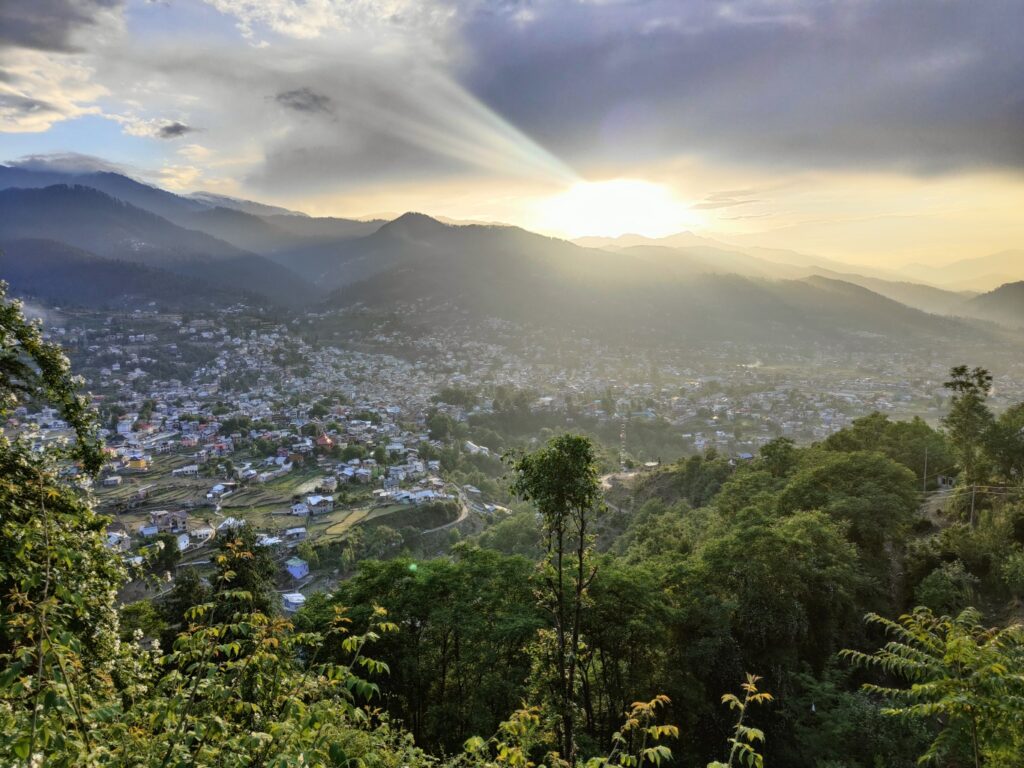 It was a good 800m climb out of the Miru river valley along a nice, wide rock path taking me through beautiful pine forest. I admired the beautiful sunset above Bhaderwah. Kansaru is located on a flat section of a ridgeline. Some 20 homes surrounded by open farm lands. A few elders were chatting near the school.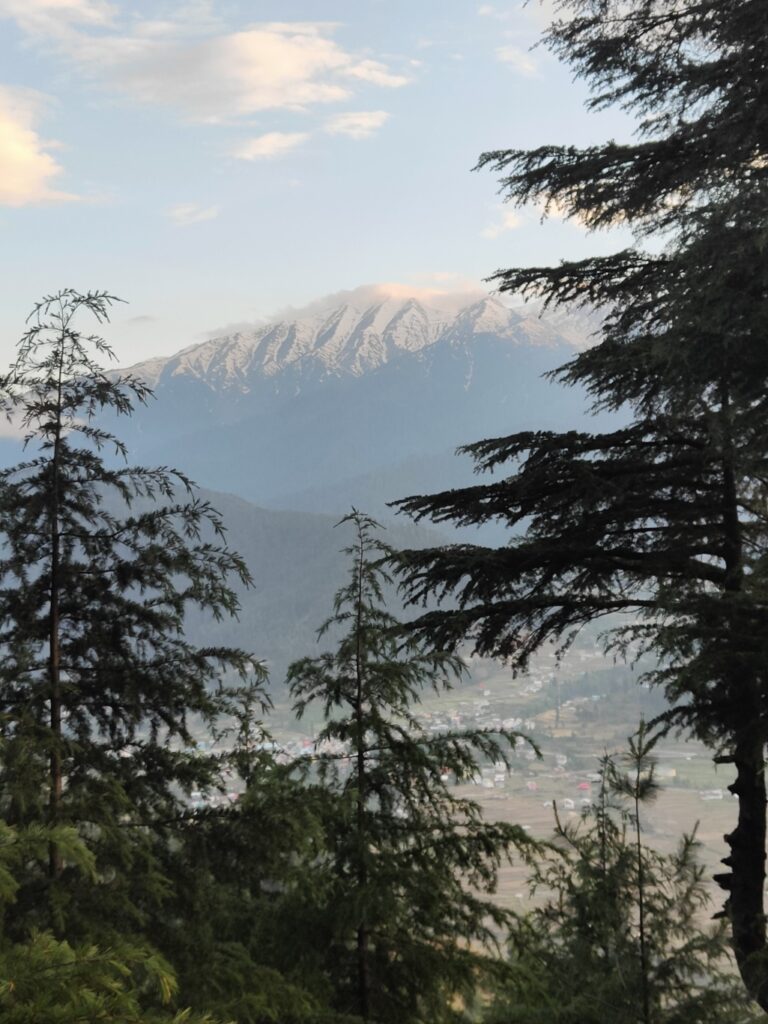 I kindly asked them if I could pitch up my tent on the school ground. One nice gentleman immediately took me to his home and requested his wife to prepare a room for me. She cleaned an empty room and provided matress, blankets and pillows.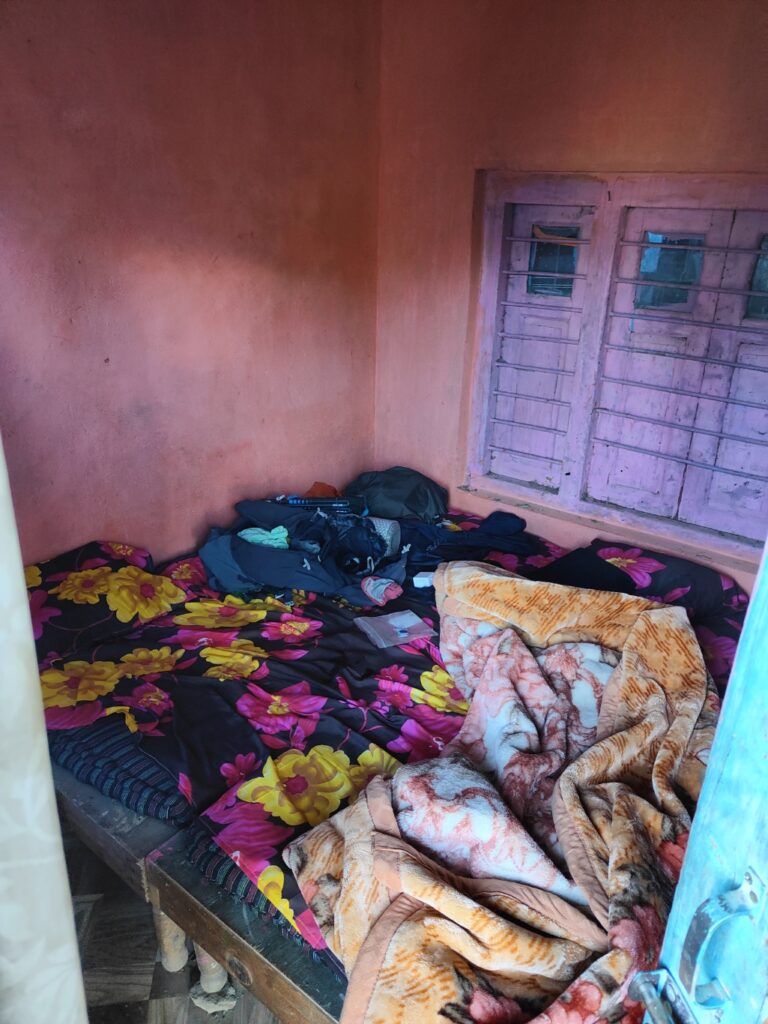 I settled in my cosy room and shortly after was served dinner: rice with rajma. After dinner and socializing with my host, I snuggled under the warm blankets and peacefully fell asleep.