Kunzum Pass 4590m
From: Chandra Taal, Lahaul (4200m)
To: Losar, Spiti (4050m)
Duration: 1 day
Ascend: 390m
Descend: 540m
Difficulty: Easy
Terrain: rock trail, dirt track
Gradient: gradual
Danger: none
Chandra Taal
Sheep grazing the alpine meadows around the beautiful crystal clear glacial lake of Chandra Taal, named after its crescent shape surrounded by snow peaks of Lahaul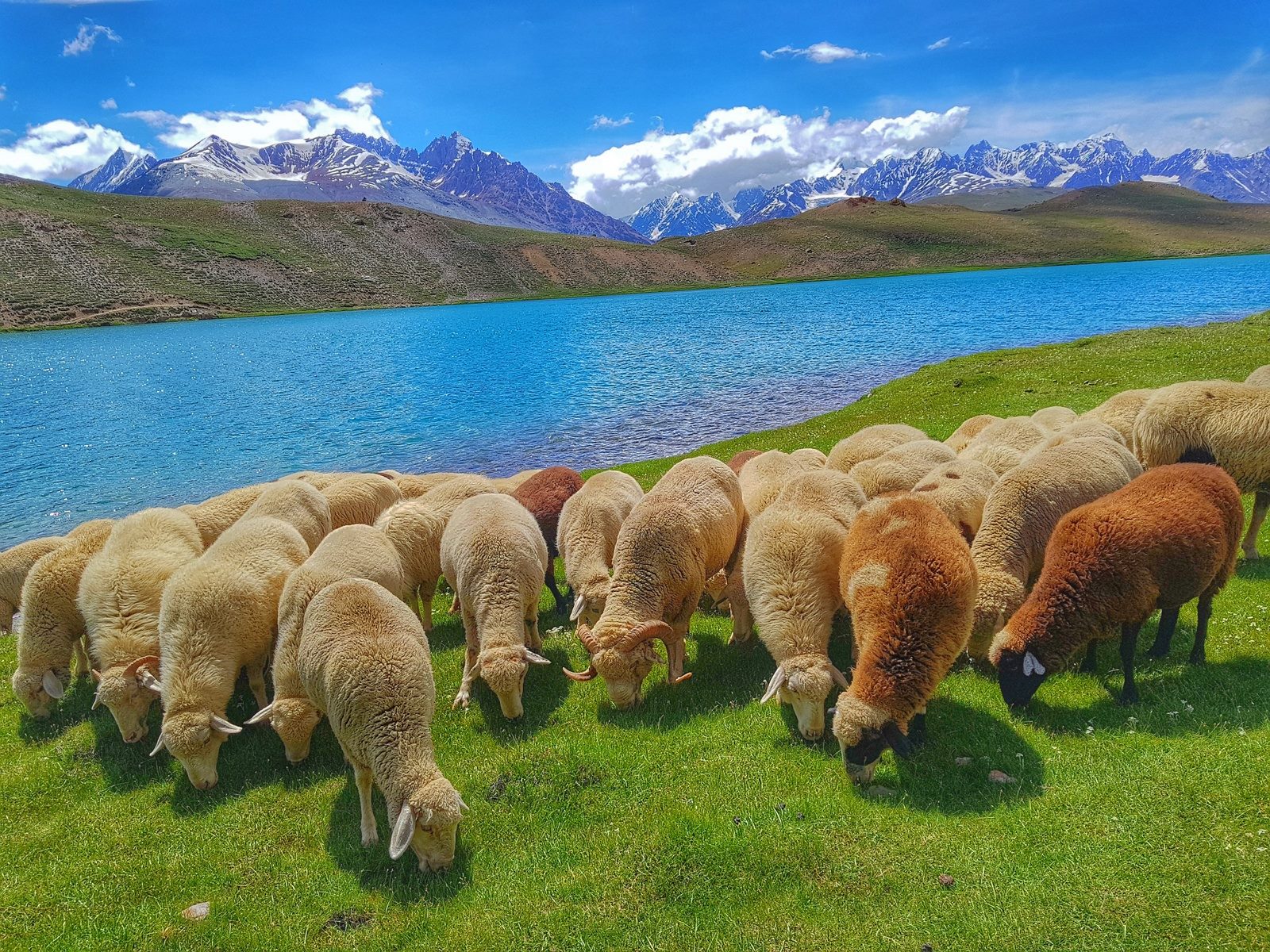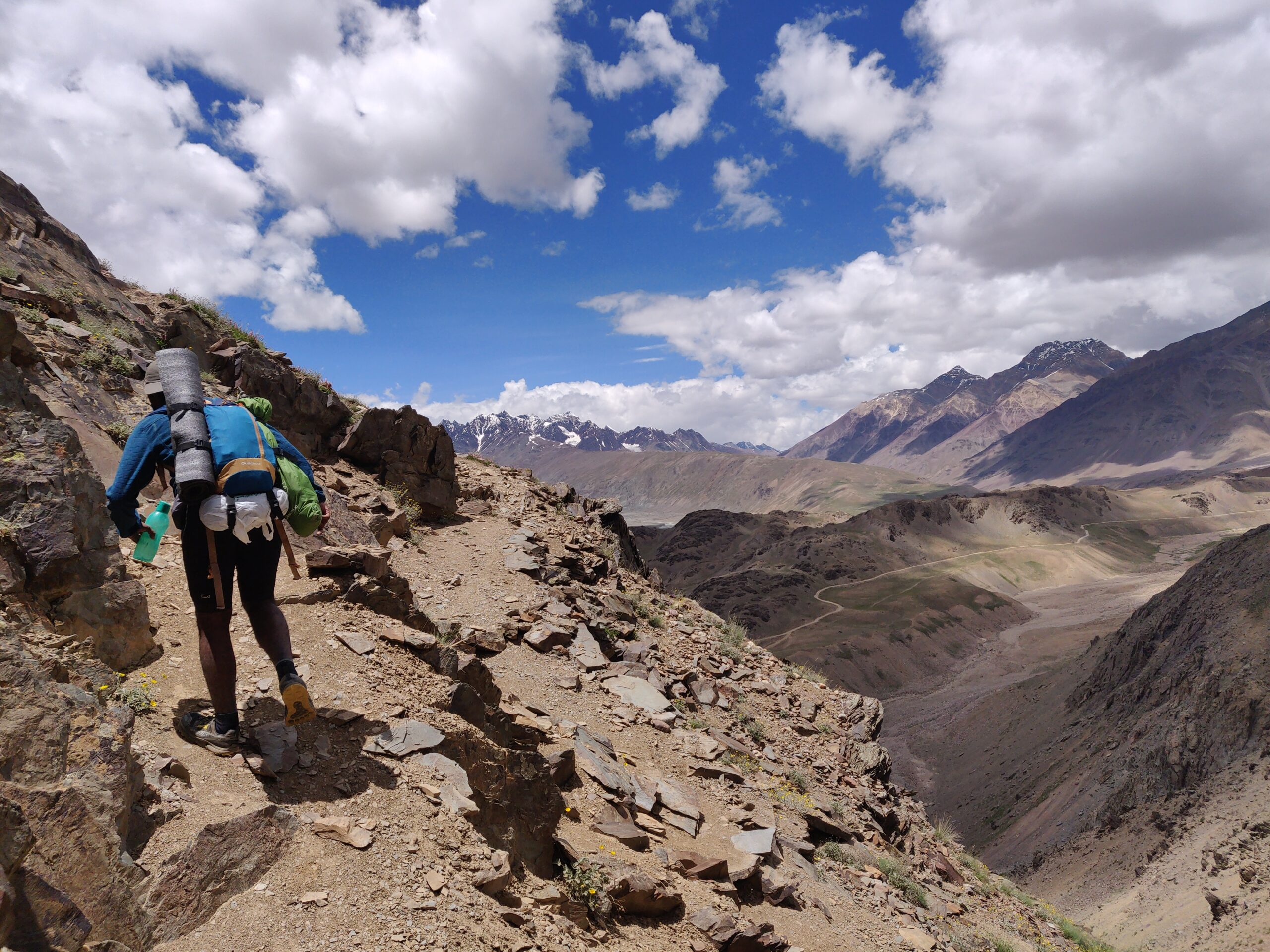 Towards Spiti
Beautiful rock trail leading up from Chandra Taal lake to the Kunzum La pass (4550m) on the way from Lahaul to Spiti
Shepherds
Season shepherd shelter along the way from Chandra Taal to Kunzum pass. Shepherds from the lower Himalayas (Kullu) graze the green alpine meadows near to Chandra Taal during the summer season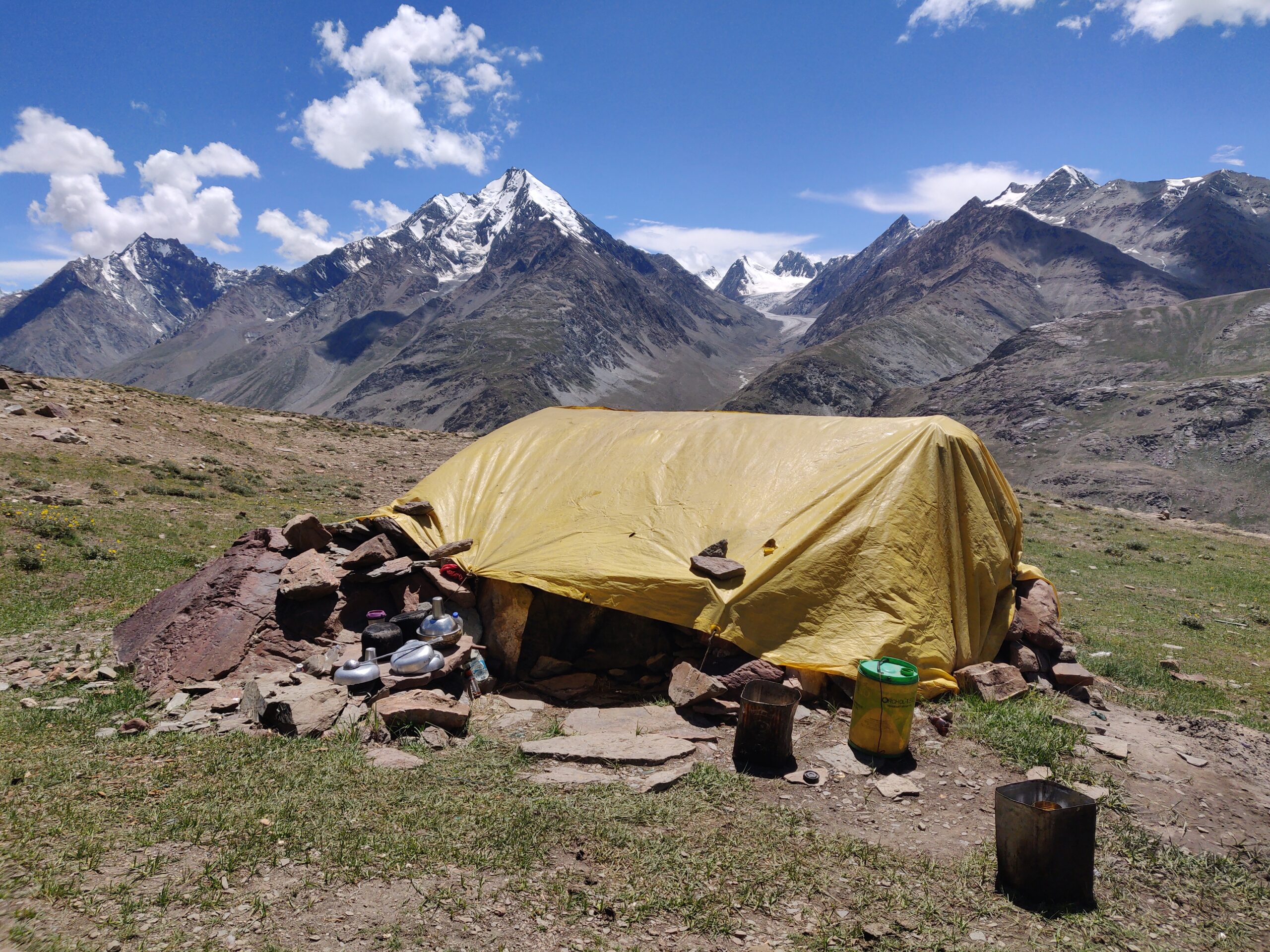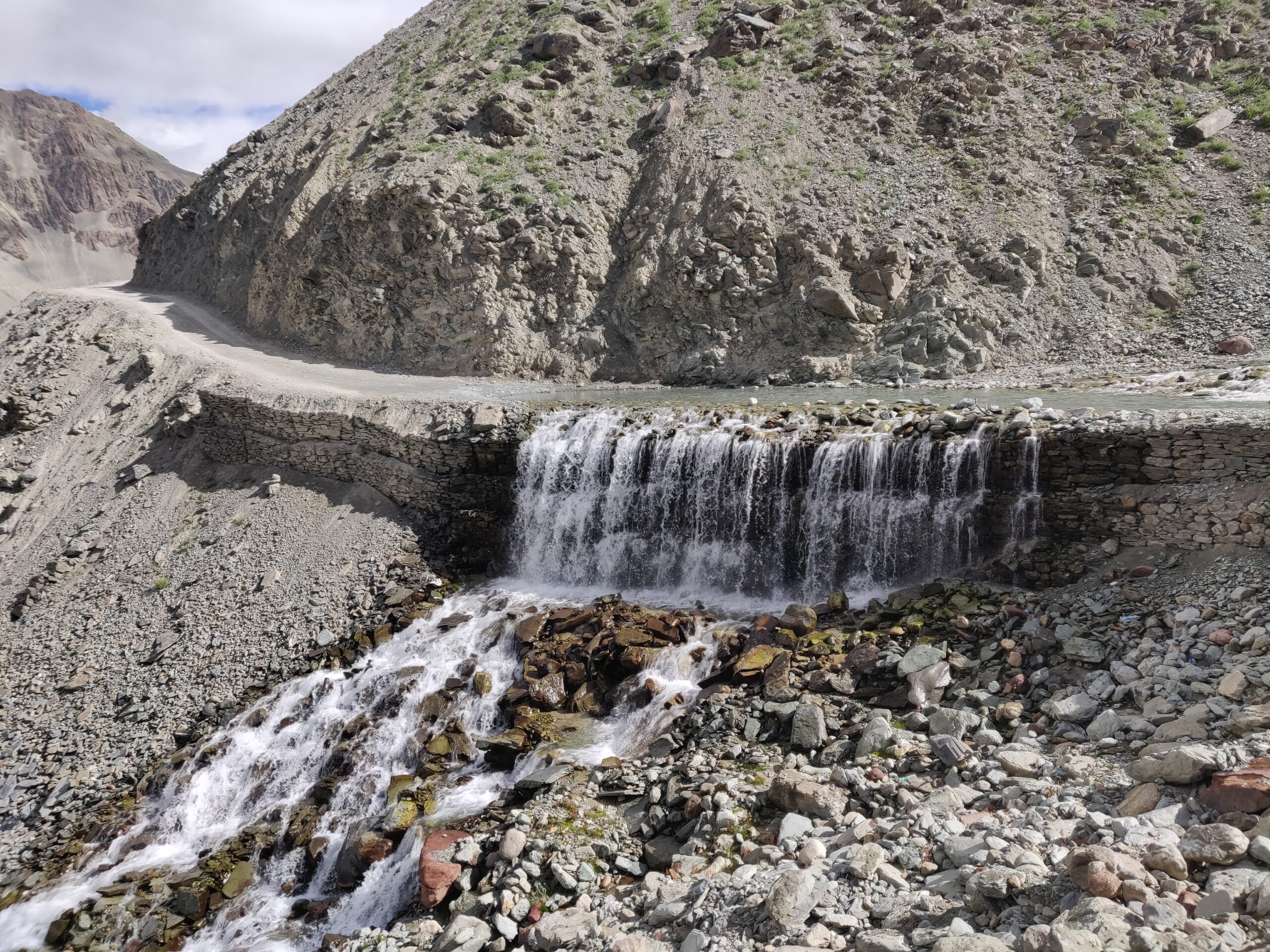 Dirt Track
Stream flowing across a dirt track road from Batal towards Chandra Taal lake. Nearto the lake one can find many permanent campsites of commercial groups running sightseeing trips from Manali to the lake.
3D Earth View
From Batal one can hitch a ride along a 15km dirt track towards Chandra Taal lake. The last 1km one talks along a trail to reach the crystal clear blue lake. There is a scenic rock trail that goes around the lake offering beautiful views form all angles.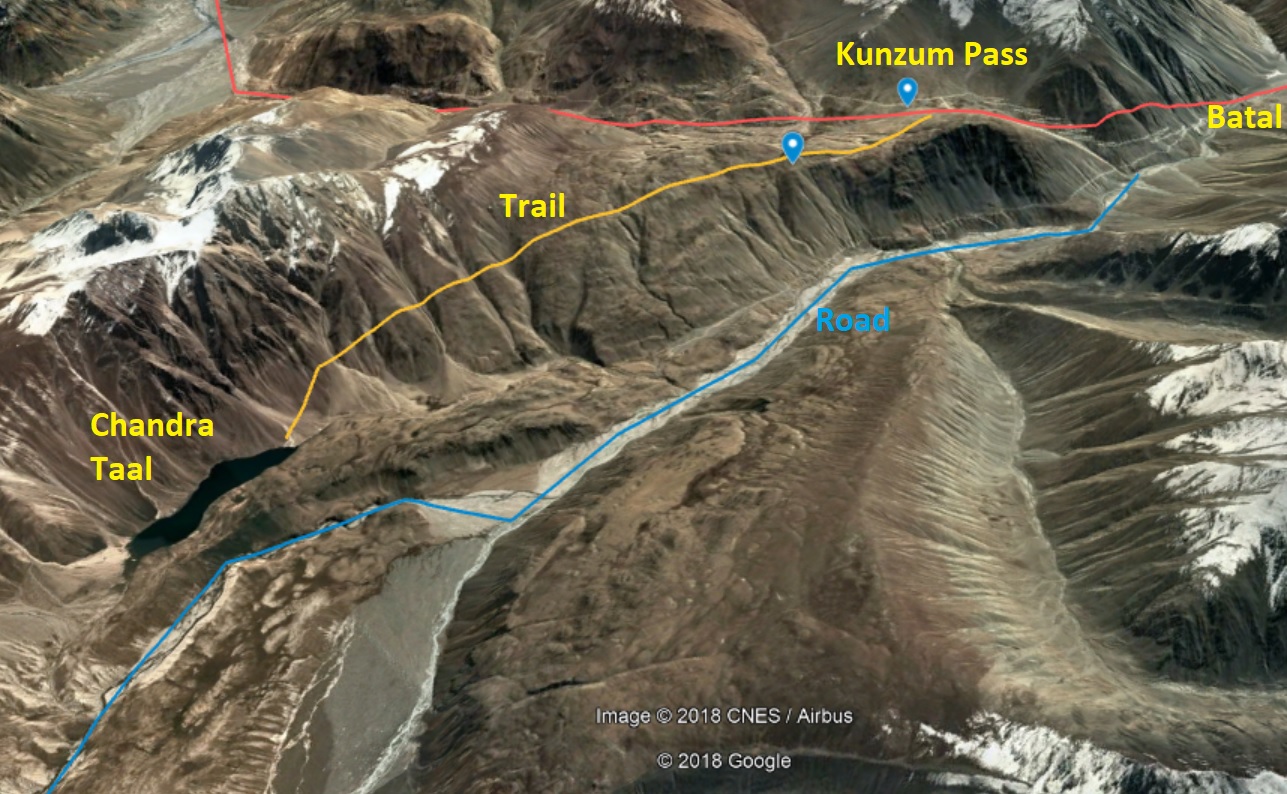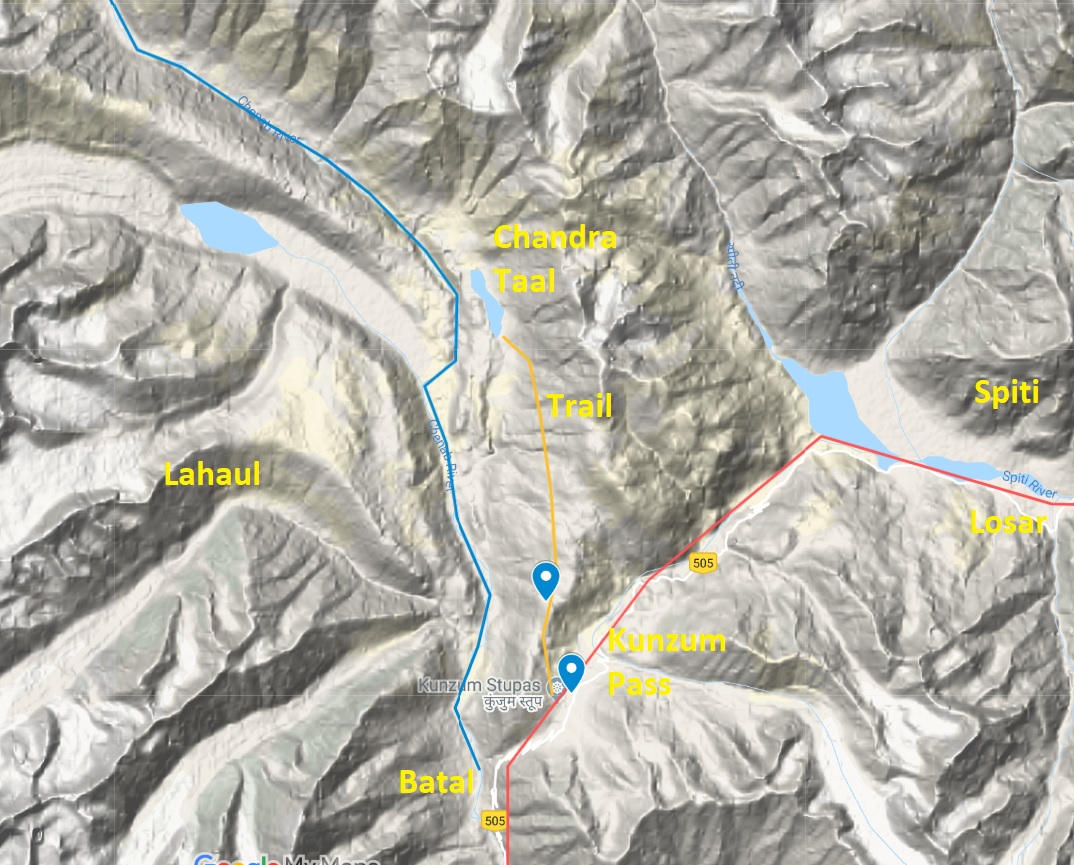 Topo map
From Chandra Taal a trail starts along the left side (walking up) of the valley towards the Kunzum pass (4550m). The gradually climbs up and offers stunning views on the surrounding snow peaks of Lahaul
On top of the Kunzum Pass there are three beautiful stuppas decorated with Tibetan prayer flags. Buses commuting between Lahaul and Spiti (Manali – Kaza) stop nearby and one can catch a ride down into the Spiti valley to Losar.