Hampta Pass 4270m
From: Manali, Kullu (1900m)
To: Chhatru, Lahaul (3350m)
Duration: 2.5 days
Ascend: 2370m
Descend: 920m
Difficulty: Easy
Terrain: meadows, rocks
Gradient: gradual, steep near pass
Danger: few minor stream crossings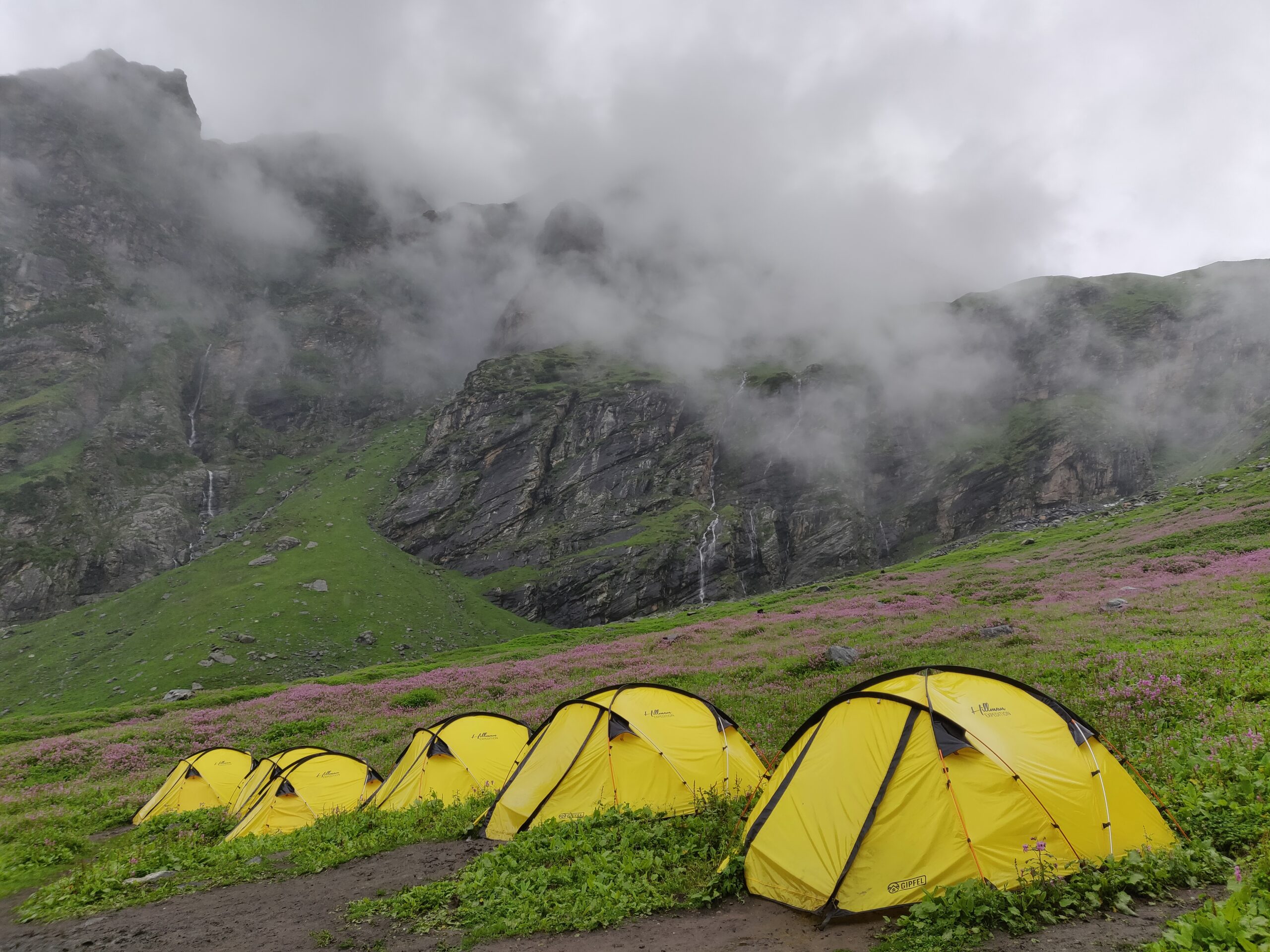 Alpine Meadows
Both sides of the Hampta pass you will encounter beautiful lush green meadows dotted with alpine flowers. The pass is frequented by commercial hiking groups pitching up permanent camps along the route.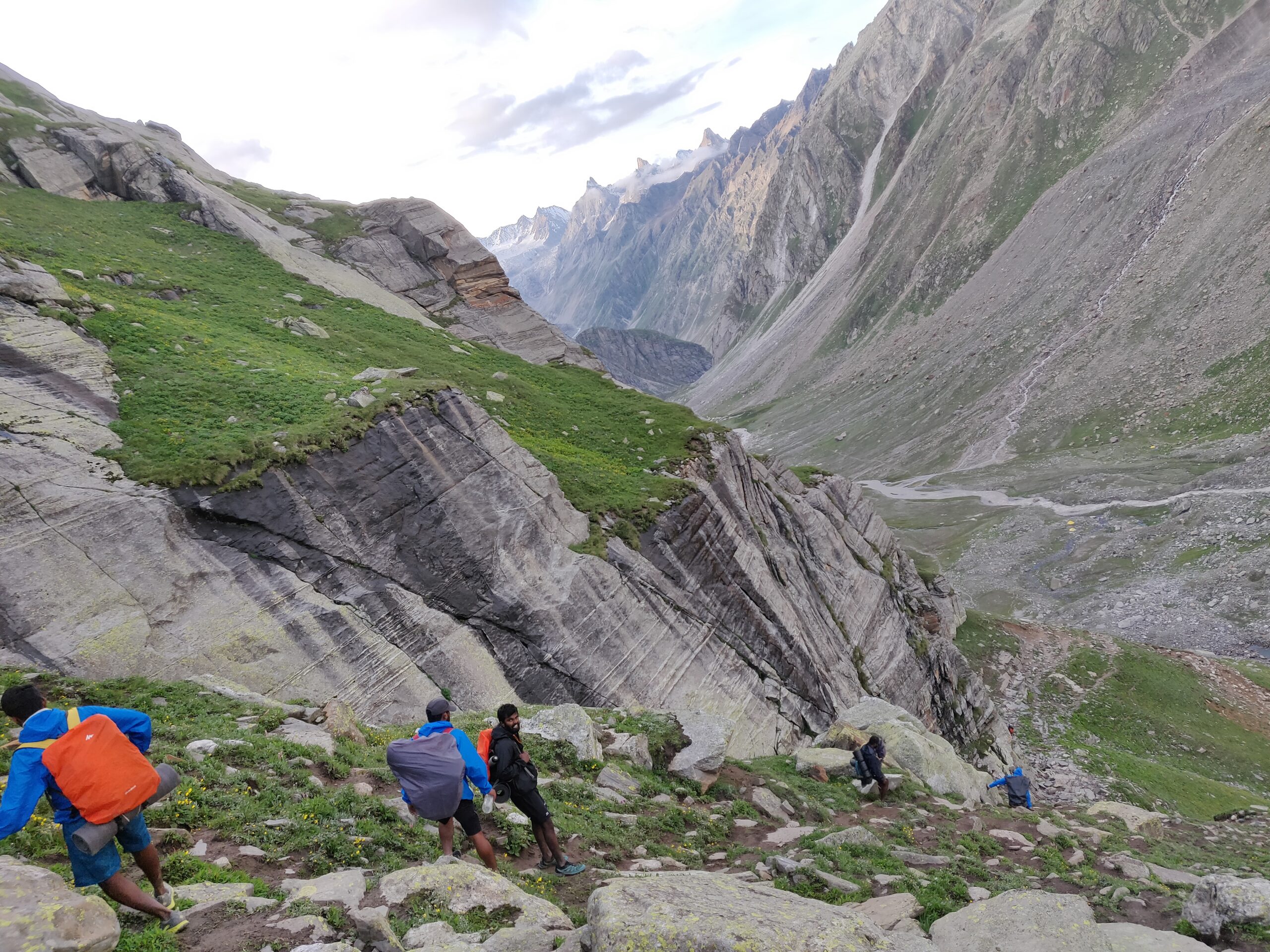 Lahaul
Descending down steeply from the Hampta pass into barren Lahaul. Below one can see permanent campsites at the base of the pass used by commercial hiking groups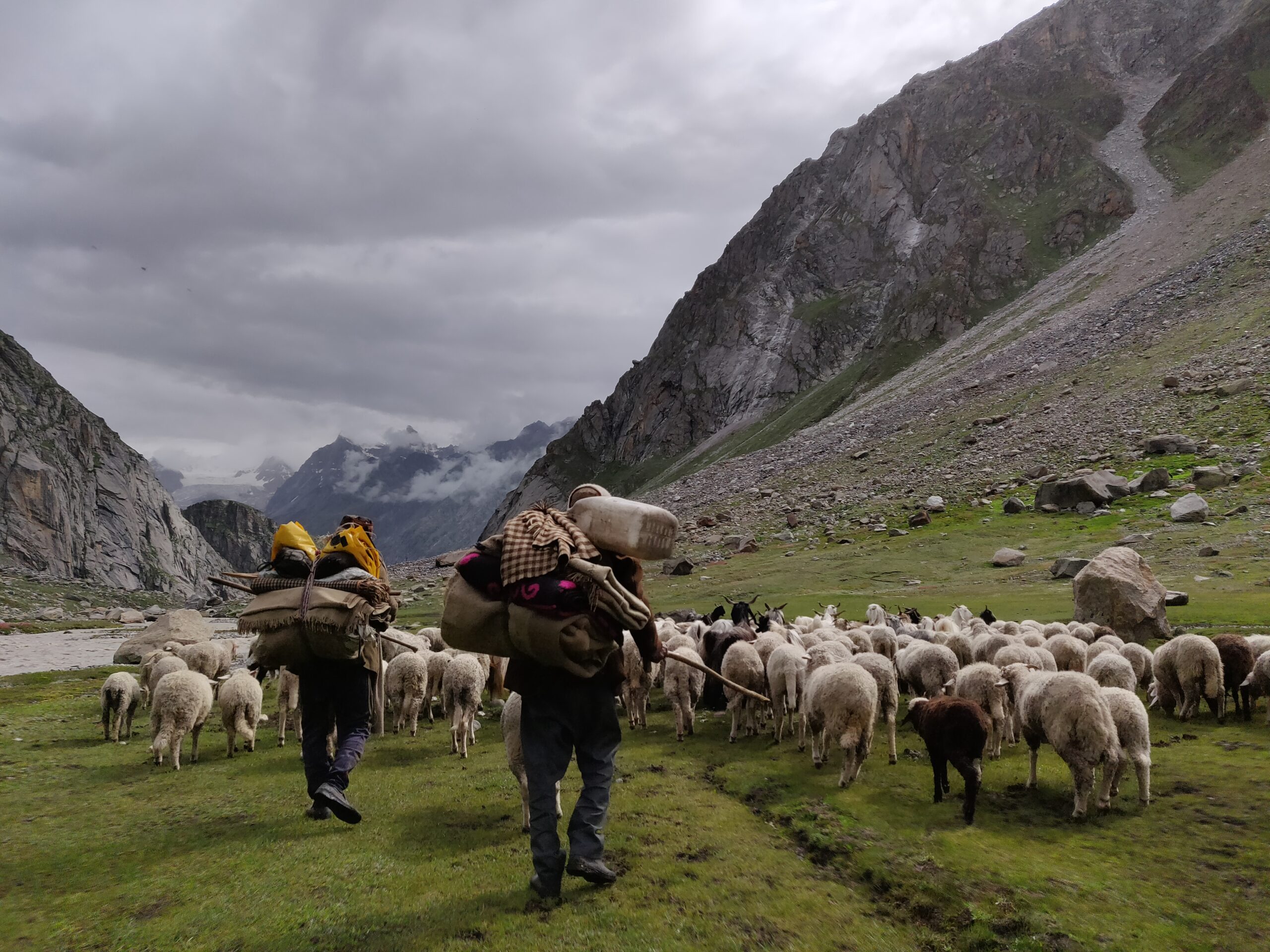 Shepherds
Shepherds descending from the Hampta pass into the barren valley of Lahaul on the way to Chhatru carrying their shelter, clothing and food on their backs.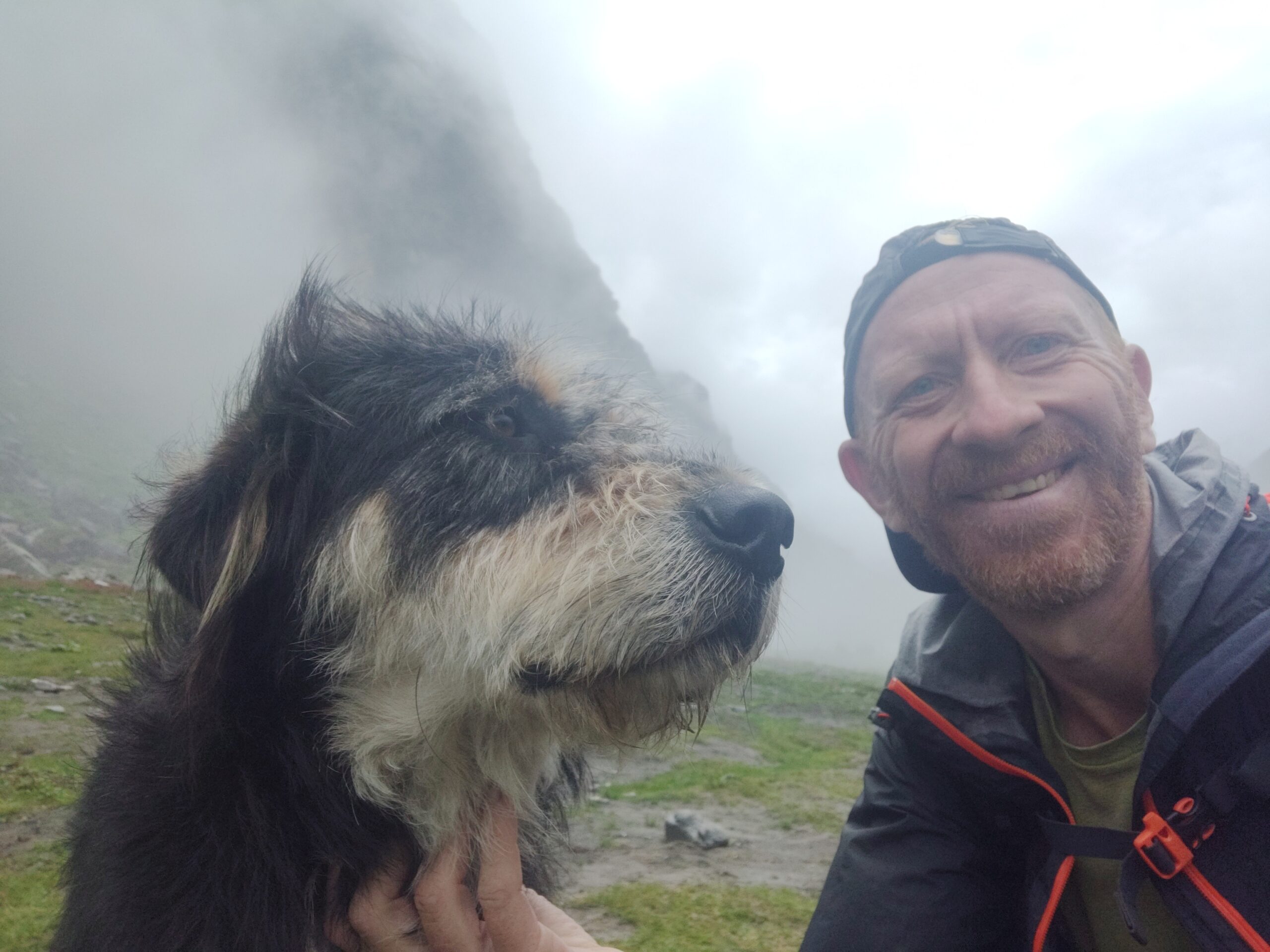 Shepherds
Majestic shepherd dog on the way down from Hampta pass to Chhatru village in Lahaul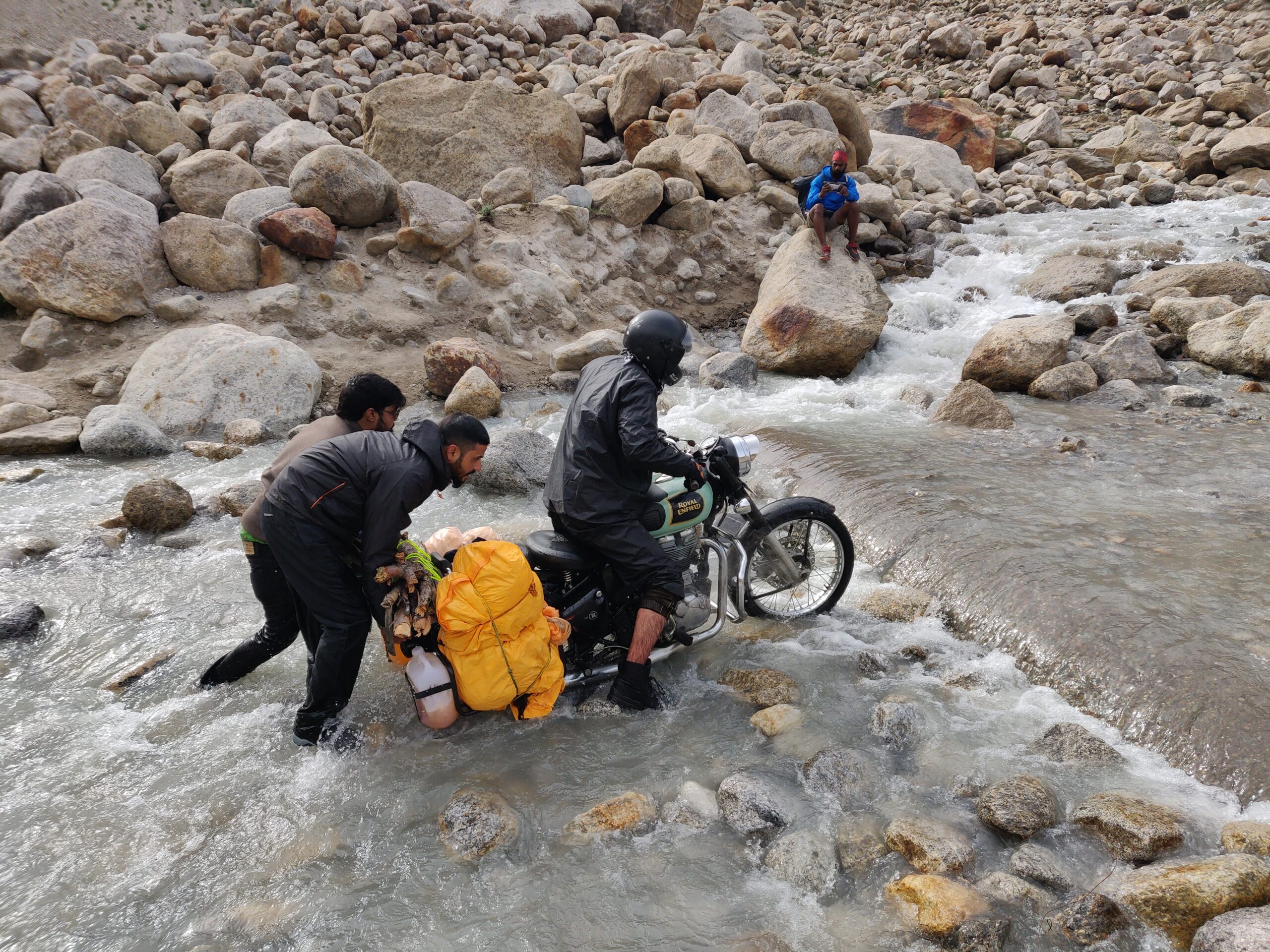 Royal Enfield
Touring bikers pushing their machine through the streams flowing across the Chhatru-Batal road on the way from Manali to Spiti