Today's target was to complete a 2 day traverse from Nandaprayag to Rudrapayag through interior mountains. Our host at Turiyal woke us up with breakfast early morning: egg bun and chai. He showed us the village meeting place and trail head to our next destination. A scenic path took us through green-yellow mustard farmlands.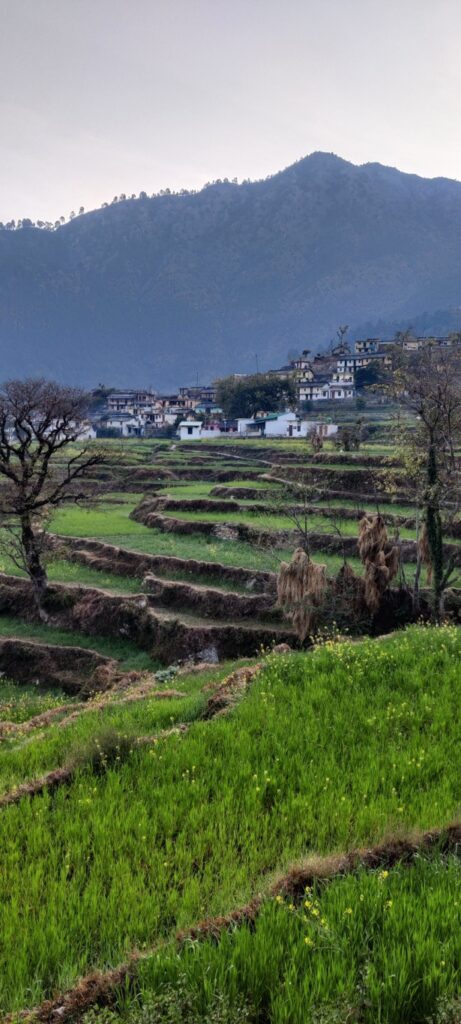 The path joined the road below which contours around the valley to the base of Kodima village where a small forest path climbs up to the village. A friendly man invites us for a cup of chai with biscuits and offers breakfast. We skip on the food offer as we already had a sumptuous breakfast. From Kodima a nice path climbs up towards the pass at 2200m altitude taking us across a ridgeline into the next valley.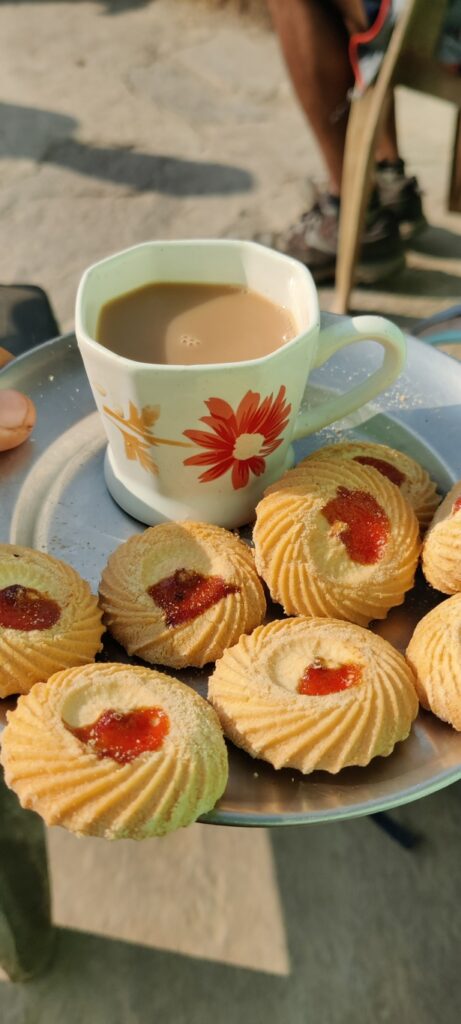 A forest path contours from the pass towards Bhunka from where we hop across another saddle into the next side valley. Students are attending class in a school on top of the pass. From the school the path contours further along a ridgeline towards the hamlet of Khairi where a new road is under construction. A friendly local treats us on fresh buffalo lassi with Himalayan rock salt.

From here we descend into the valley through serene pine forest towards Rudrapayag at the confluence of the Alaknanda and Nandakini rivers. The city is surprisingly beautiful from the top surrounded by lush green farmlands. Colorful homes dot the valley slopes above the busy highways along the main rivers below.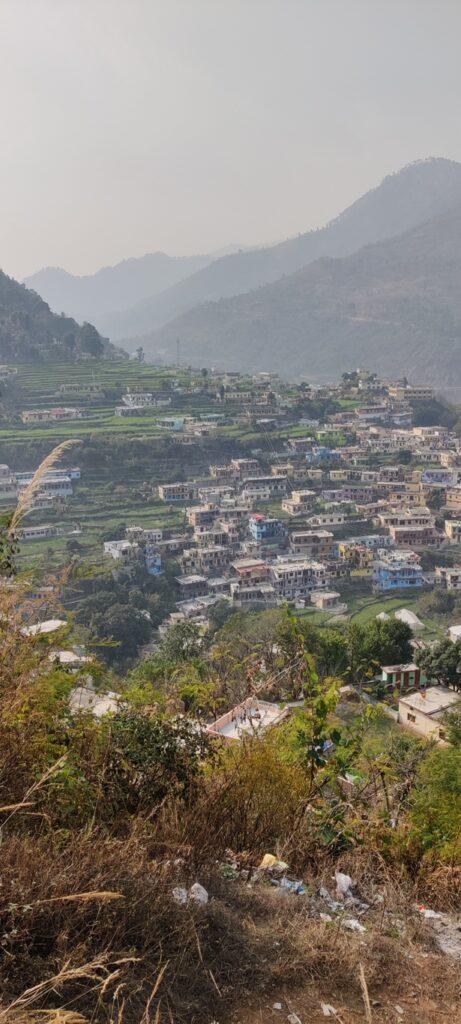 Rudrapayag has a big bus and taxi stand being a major stopover to important pilgrim destinations.
We drop into a small dhaba and indulge in chola pooris and recharge our electronics. We pack up some chocolates for the road ahead and cross both rivers climbing up on the opposite valley slope. A nice path takes us up 800m from the valley below through small hamlets. We reach the hamlet of Dungri by sunset where we drop into a small shop for tea and snacks.

As the evening turns cold a kind local gentleman invites us into his home for dinner and night stay. We settle around a small warm burner as the lady of the house prepares rottis and sabji. Our host offers us a cosy warm room with beds and blankets to settle for the night. We socialize over a drink and snacks after completing another solid traverse covering 27K with 1400m elevation gain