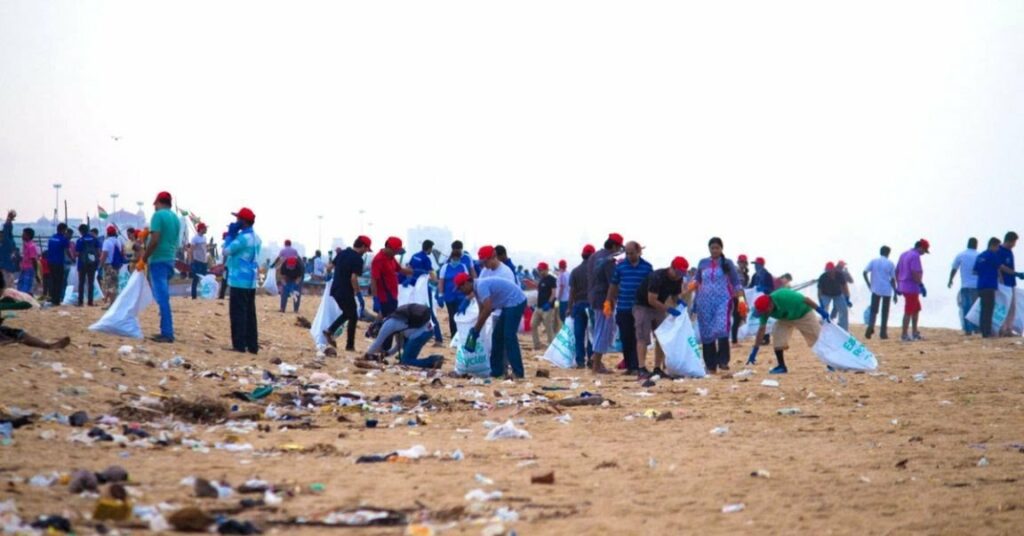 According to a report by the Irish Times, it is predicted that by the year 2050, there will be more plastic in the oceans than fish.
An initiative spearheaded by the Chennai Trekking Club (CTC) seven years ago, the Chennai Coastal Cleanup (CCC) campaign and its volunteers are trying to nullify the damage that plastic waste has been subjecting our coastlines to.
Currently having partnered with organisations like The Hindu, Environmentalist Foundation of India, and Chennai Volunteers, the first edition of the clean-up campaign was flagged off in 2010 with the initial group of volunteers from the club.
"During one of the treks to a waterfall near Chennai, we were astounded to find the amount of garbage and plastic waste that was left behind. That's when we came up with the idea of clean-up drives and nothing was better than beginning at home," says Peter Van Geit, founder of Chennai Trekking Club.
https://www.google.com/amp/s/www.thebetterindia.com/106406/chennai-coastal-cleanup-volunteer-initiative-chennai-trekking-club/amp/