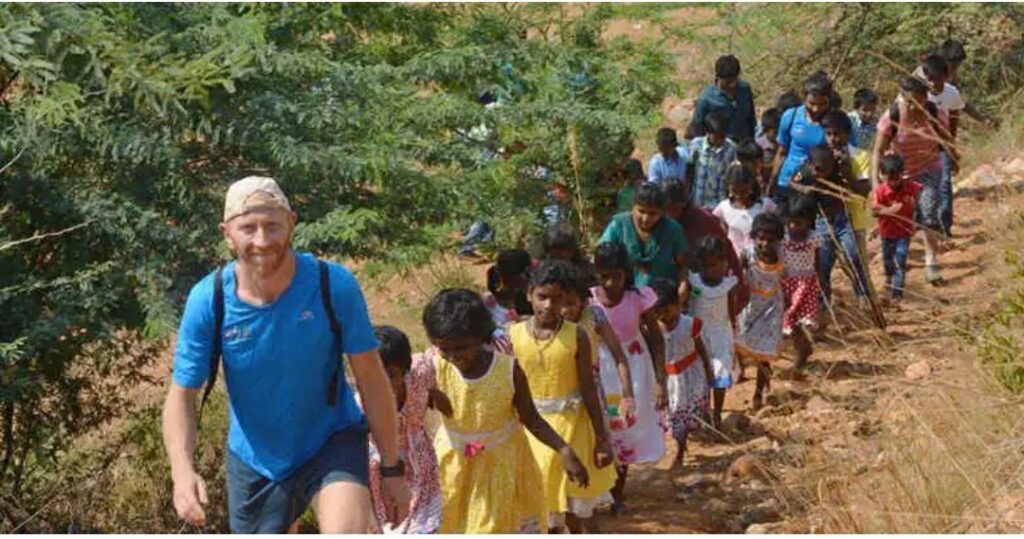 He came. He saw and decided to stay on.

If simply put, that would be the tale of Peter Van Geit, a Belgian IT professional, who has literally made Chennai his home for the past 17 years.
Like Peter, there are many foreigners who were blown over by the charm of indigenous India so much that they never left this country. But there won't be many, who take efforts to give it back to the place they fell in love with.

A one-year project is what brought Peter to the shores of Marina beach, but what made him stay on was the clear blue skies, the winding roads and the warmth of the people. But he did not end up being just another backpacker roaming our desi streets; instead, he took the broom and helped clean the filthy streets of Chennai.
https://www.google.com/amp/s/english.manoramaonline.com/lifestyle/news/chennai-trekking-club-belgian-belgium-techie-floods-garbage.amp.html