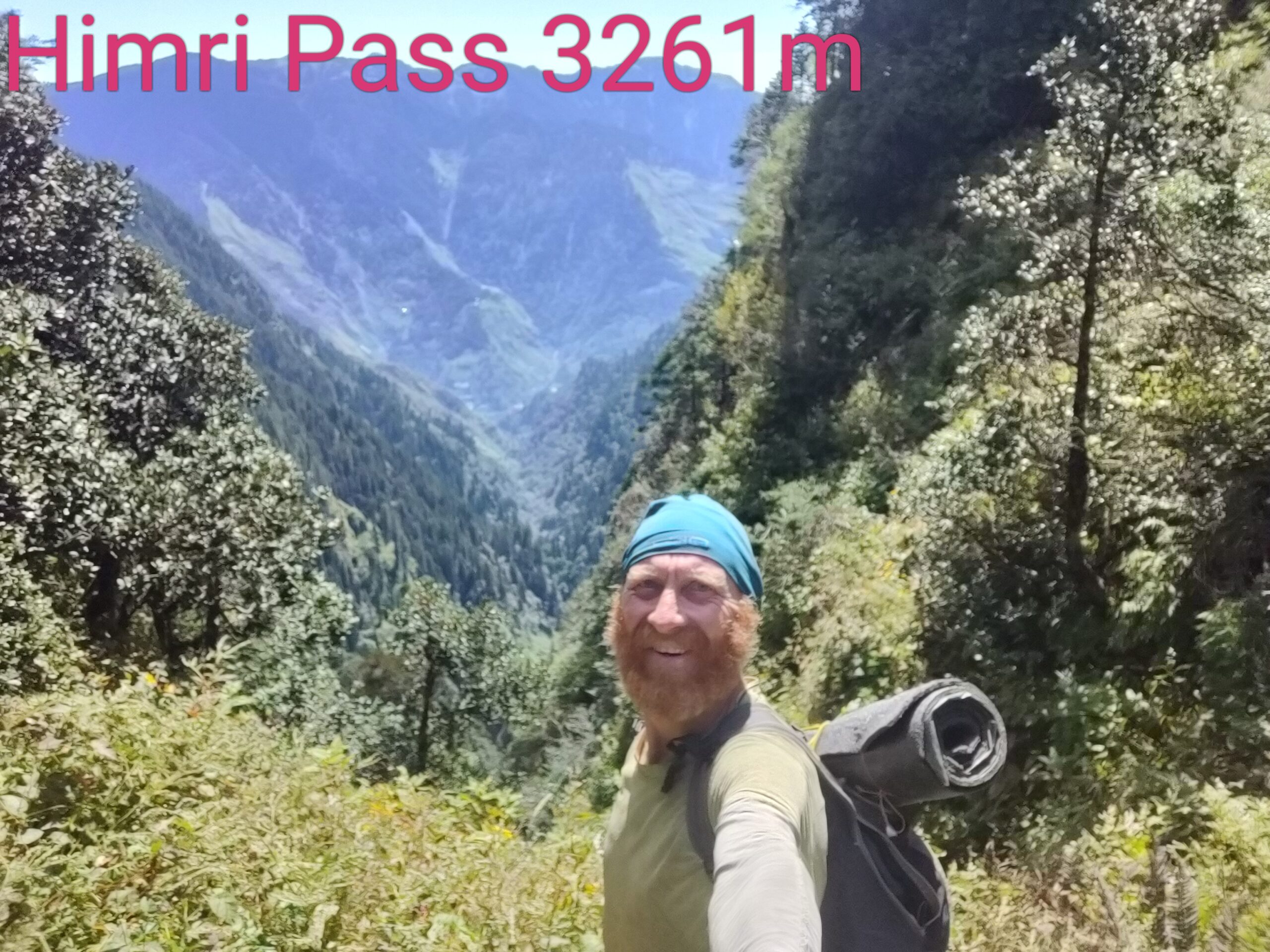 Himri Pass
Connecting the Kullu and Lug valleys the Himri pass is the shortest path from Himri village to Gramagh
Yellow Kullu
Cows grazing in yellow alpine meadows above the main Kullu valley as seen from near the Himri pass (3261m) while climbing to the neighbouring Lug valley. Opposite side one can see the snow peaks of Lahaul.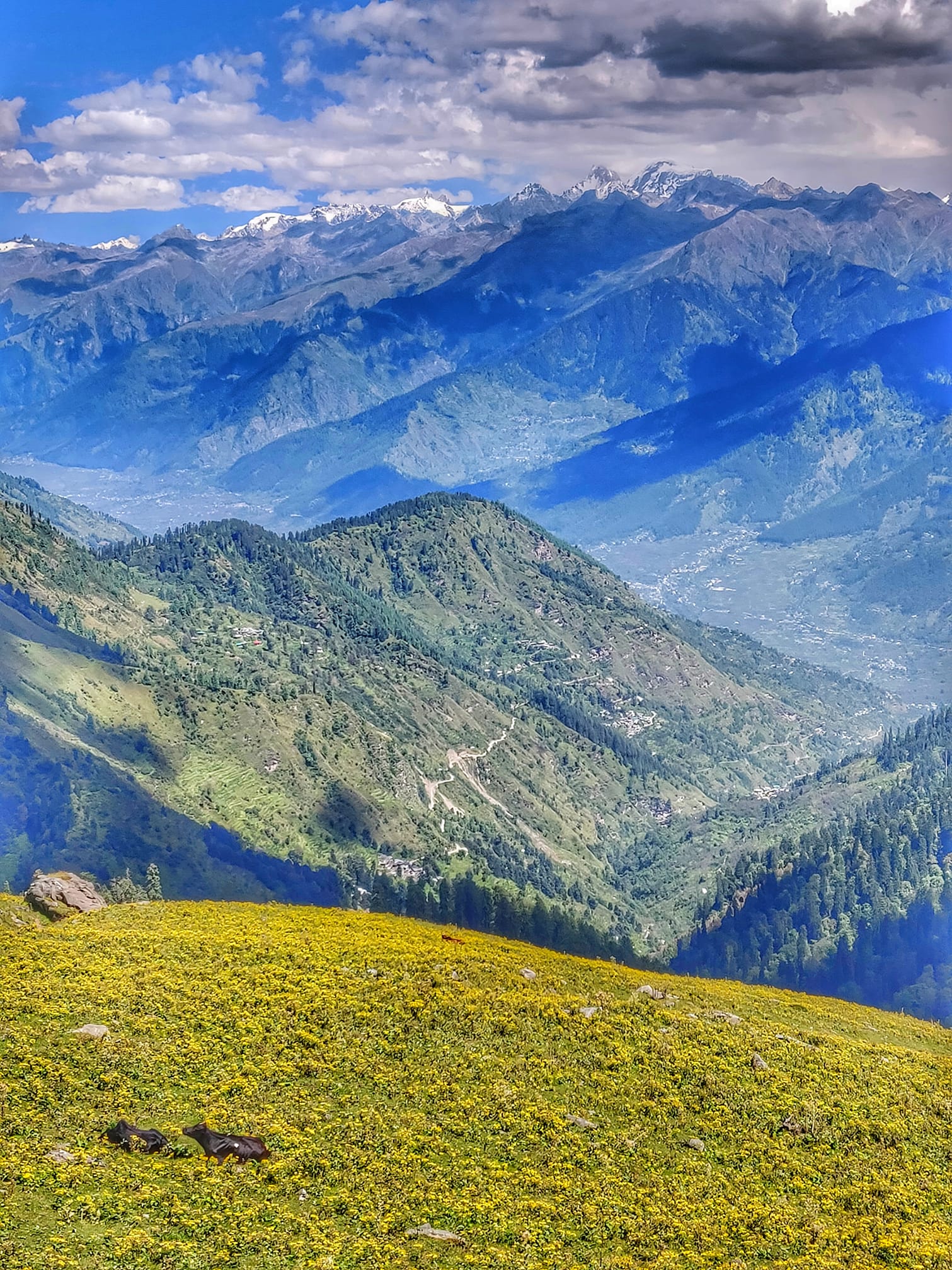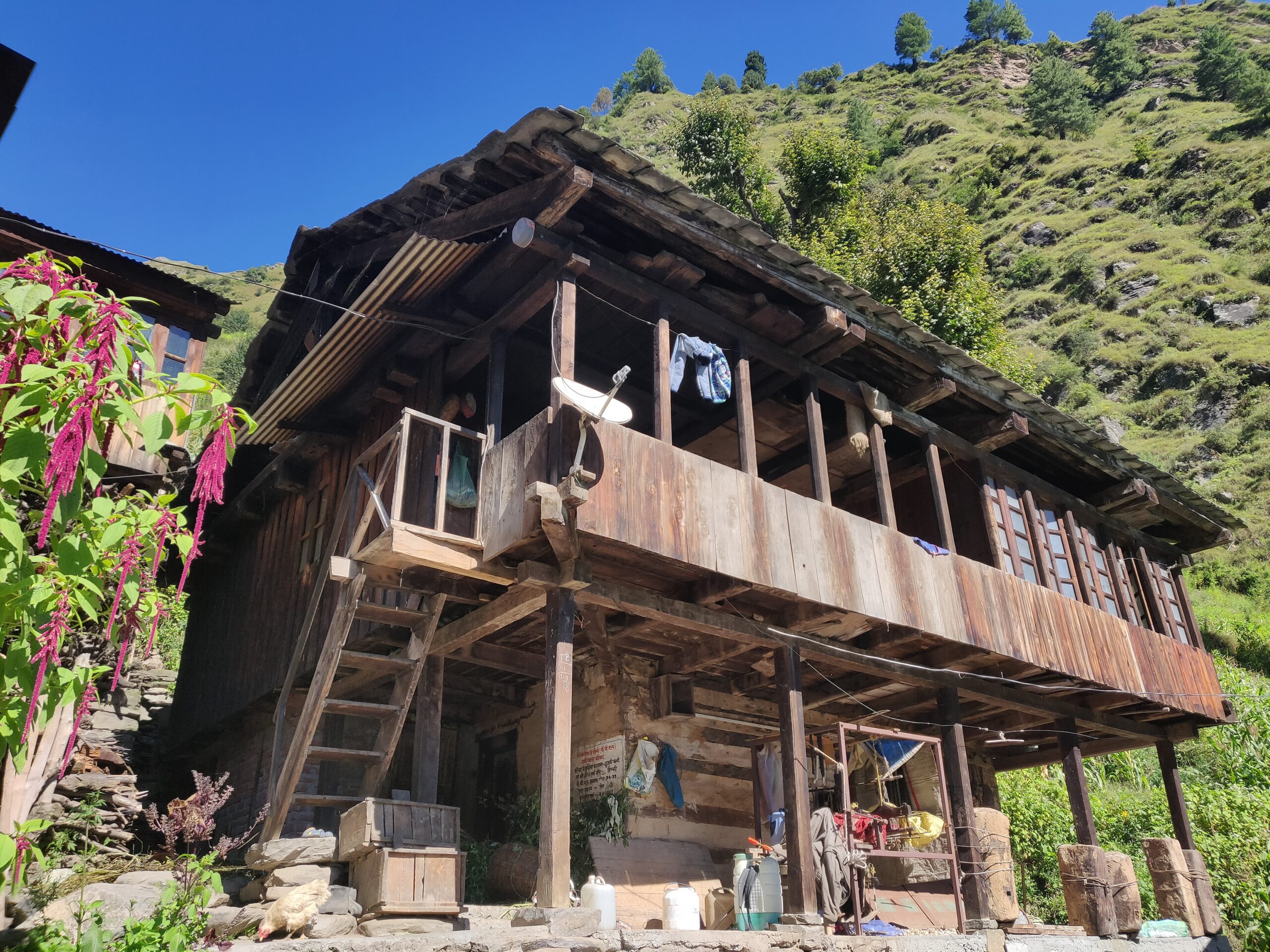 Himri
Beautiful wooden houses at Himri village in Kullu valley
Hospitality
Strangers on the bus, a friendly smile and 15 minutes later having tea at home. Hospitality beyond words in the smallest hamlets of Himachal. Met this nice lady on the way to the Himri pass (3261m) from Kullu to the beautiful Lug valley.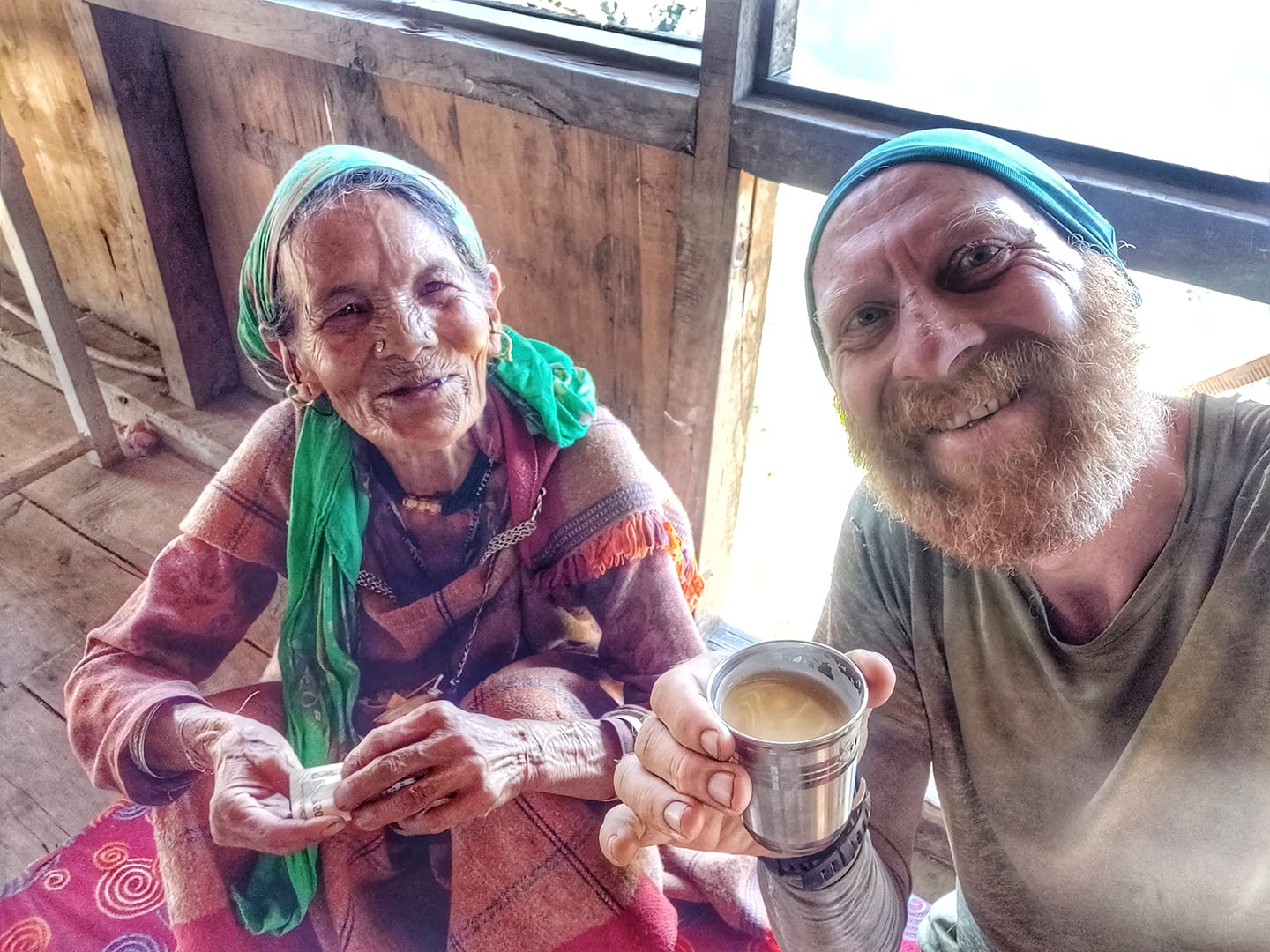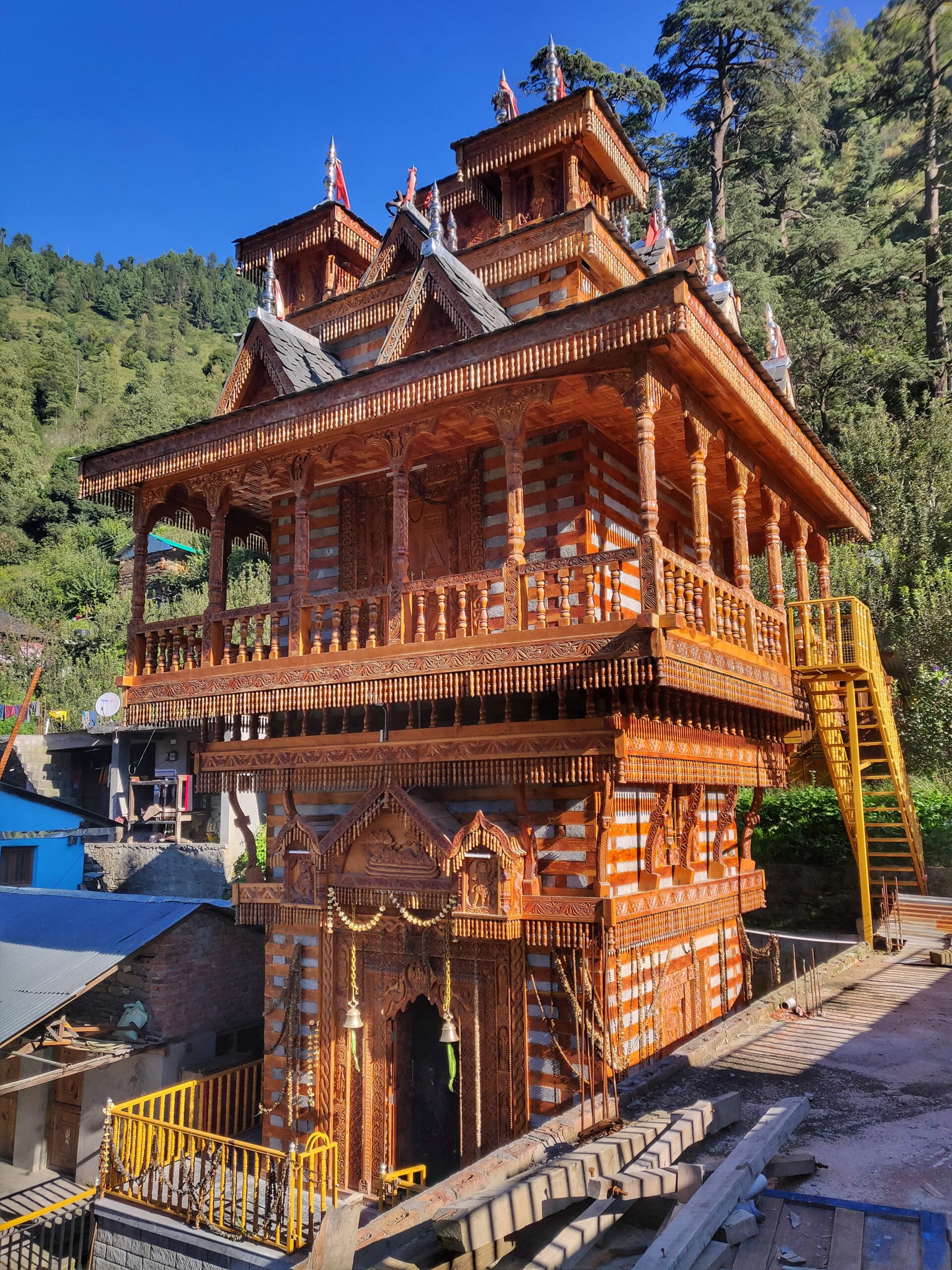 Temples
Many small hamlets in Himachal possess beautiful wooden handicrafted temples. Here at Himri village on the way to the Himri pass (3300m) to the Lug valley
Cold Sweat
Running around 75 days in a single dress mandates a periodic refresh in the mountain streams along the way. A fine balance between braving the ice cold water and piling up a few days of sweat. High above one can spot theHimri pass (3261m) leading from Kullu to Lug valley in Himachal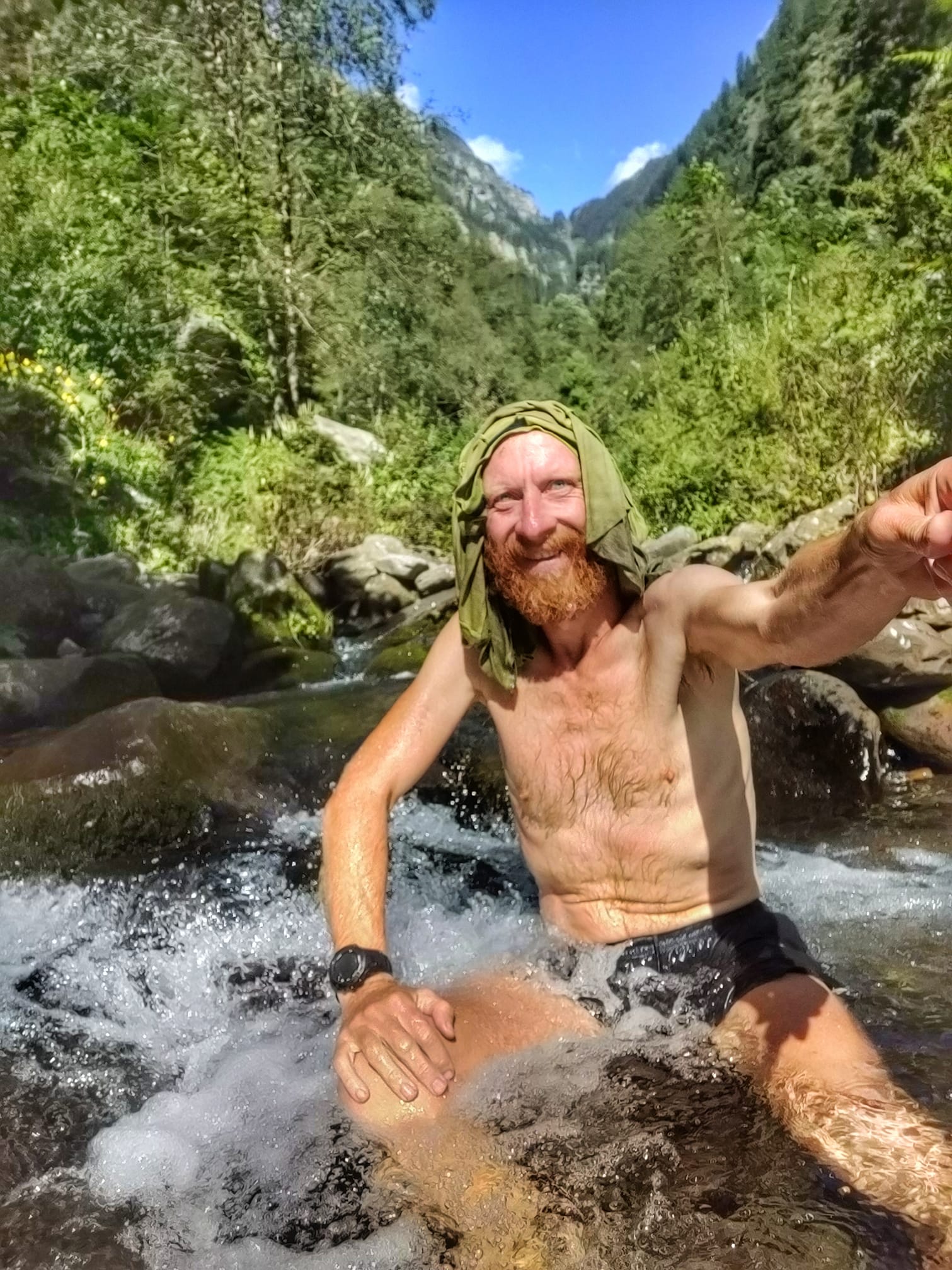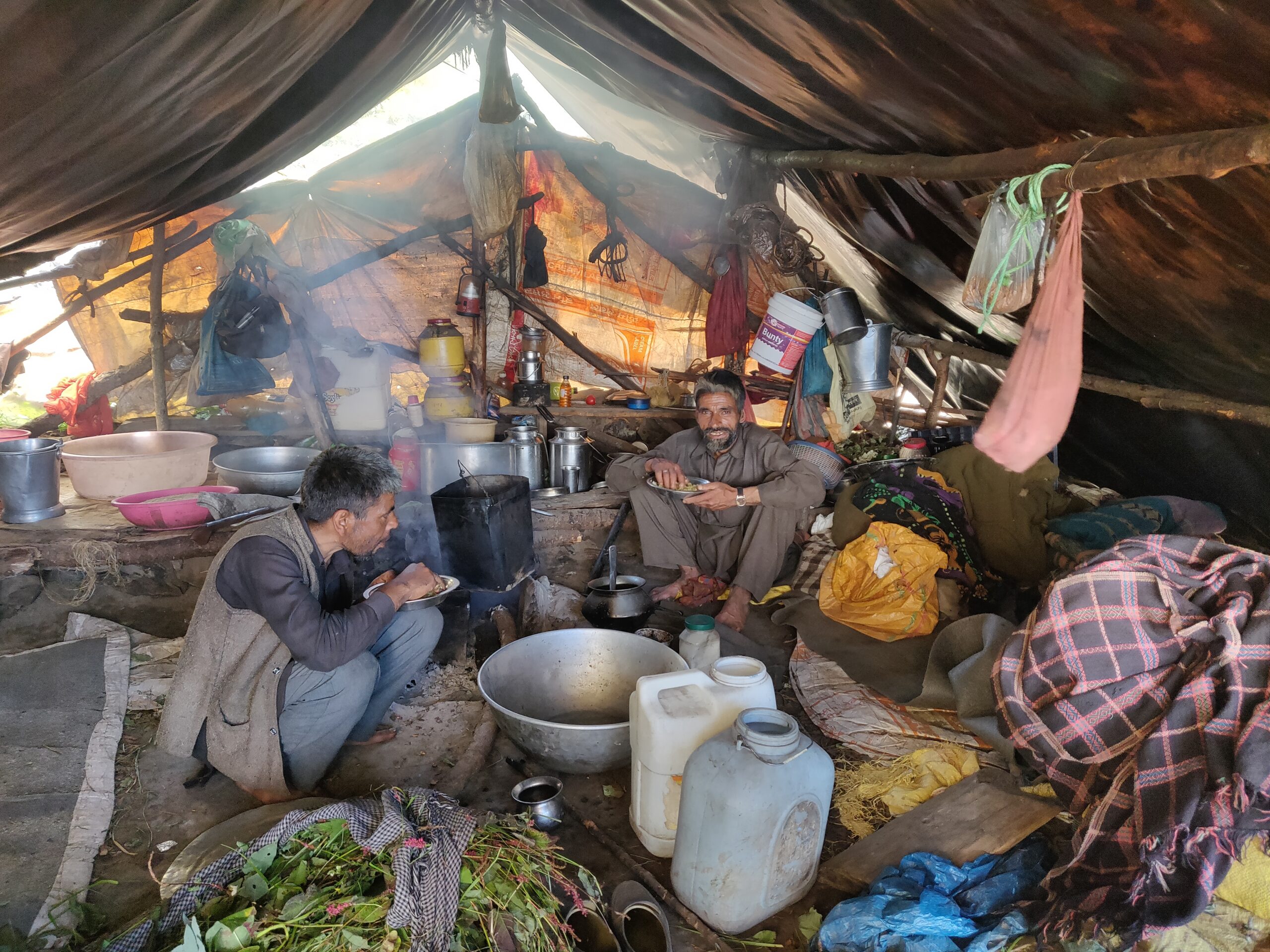 Cowherders
Cowherders in cooking in their temporary shelter in the alpine meadows above Himri in Kullu valley