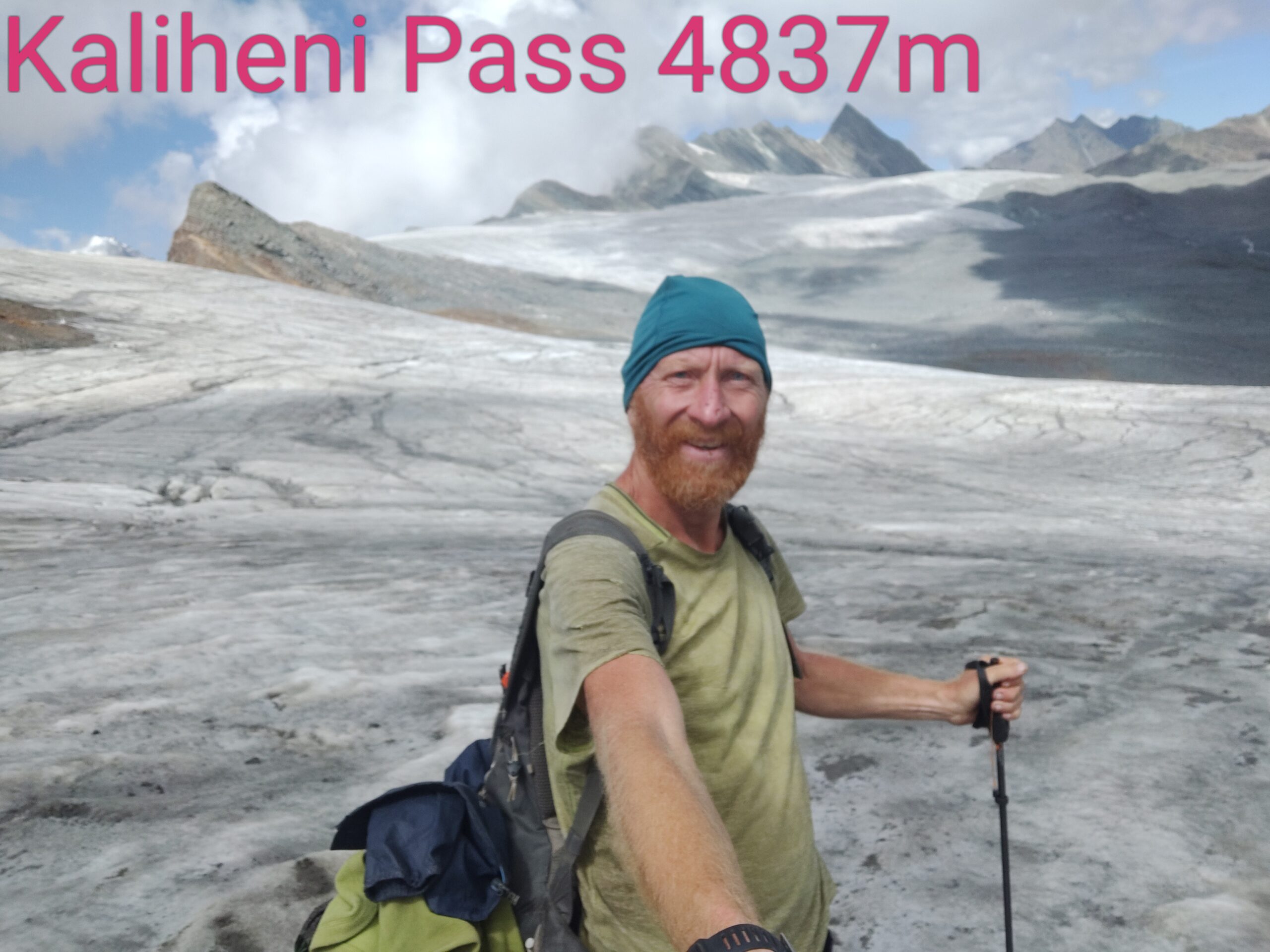 Kaliheni Pass
Connecting Chamba and Kullu, the Kaliheni pass is the shortest path between Bara Bangal and Baragran
Colors of Himachal
Colours of Himachal! The alpine meadows are dotted with beautiful flowers spanning all colours of the rainbow attracting insects and birds alike. Here near Bara Bangal, remotest hamlet in the Chamba valley on the way to the Kaliheni pass. Photo Album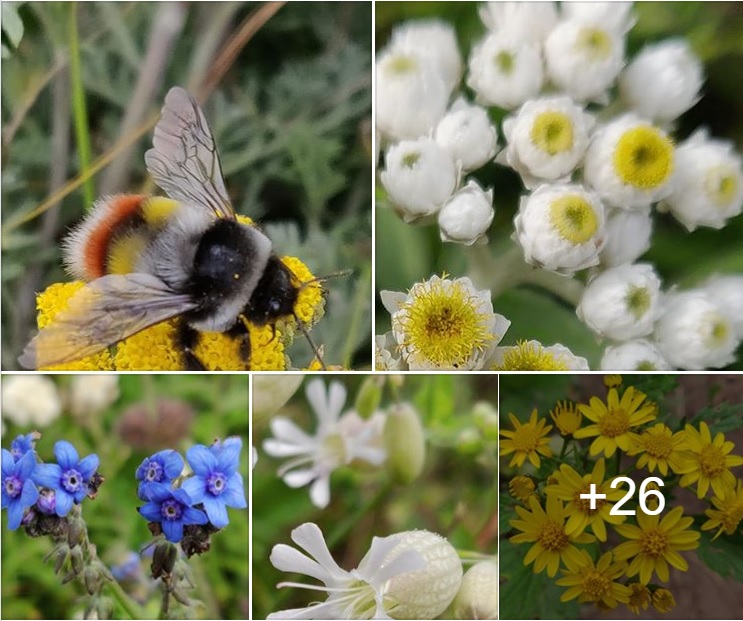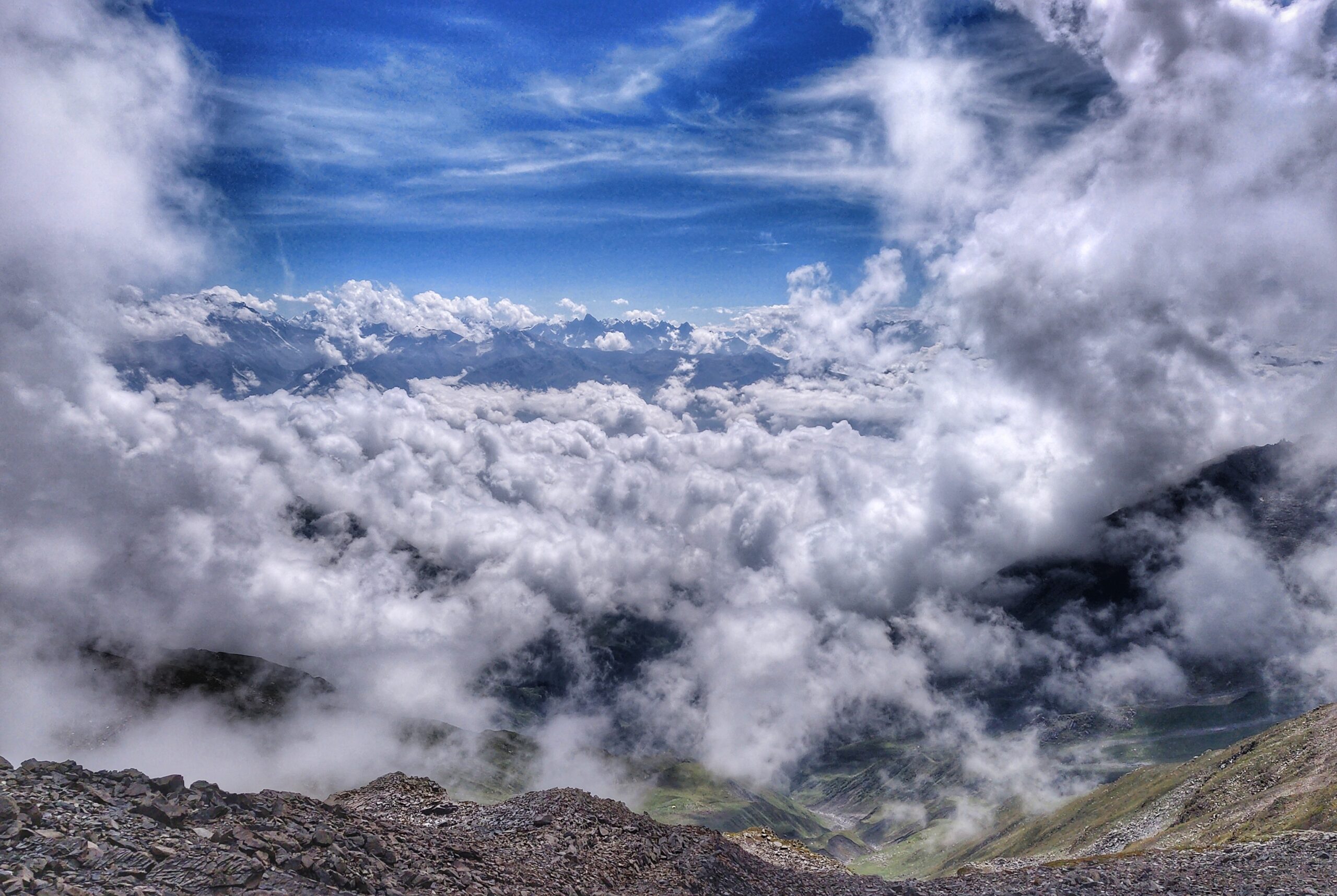 Above the Clouds
Above the clouds! Overlooking the green Kullu valley from the Kaliheni pass (4837m) on the way from Bara Bangal in Chamba to Manali. High altitude peaks separating Kullu from Lahaul peeking through the clouds on the opposite side
White Carpet
Picturesque green meadows dotted with white alpine flowers below theKaliheni pass (4837m) on the way to Baragran in Kullu valley.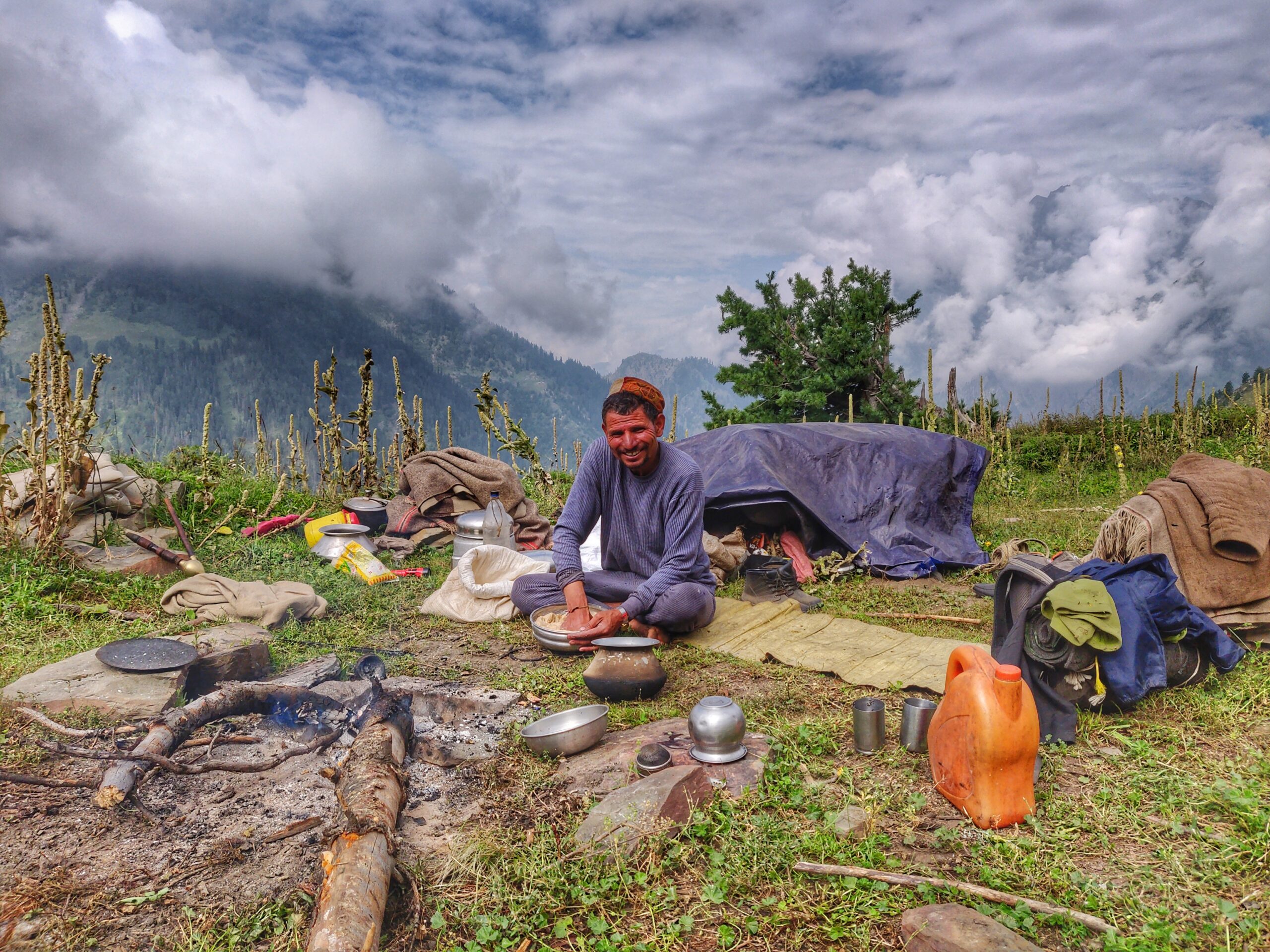 Shepherds
While climbing up from Bara Bangal to the Kaliheni pass one meets many shepherds grazing the alpine meadows with their herds and always ready to offer food and shelter to the lone traveler
Glacier
The massive glacier below the Kaliheni pass at the Chamba side spanning across the entire Pir Panjal high ranges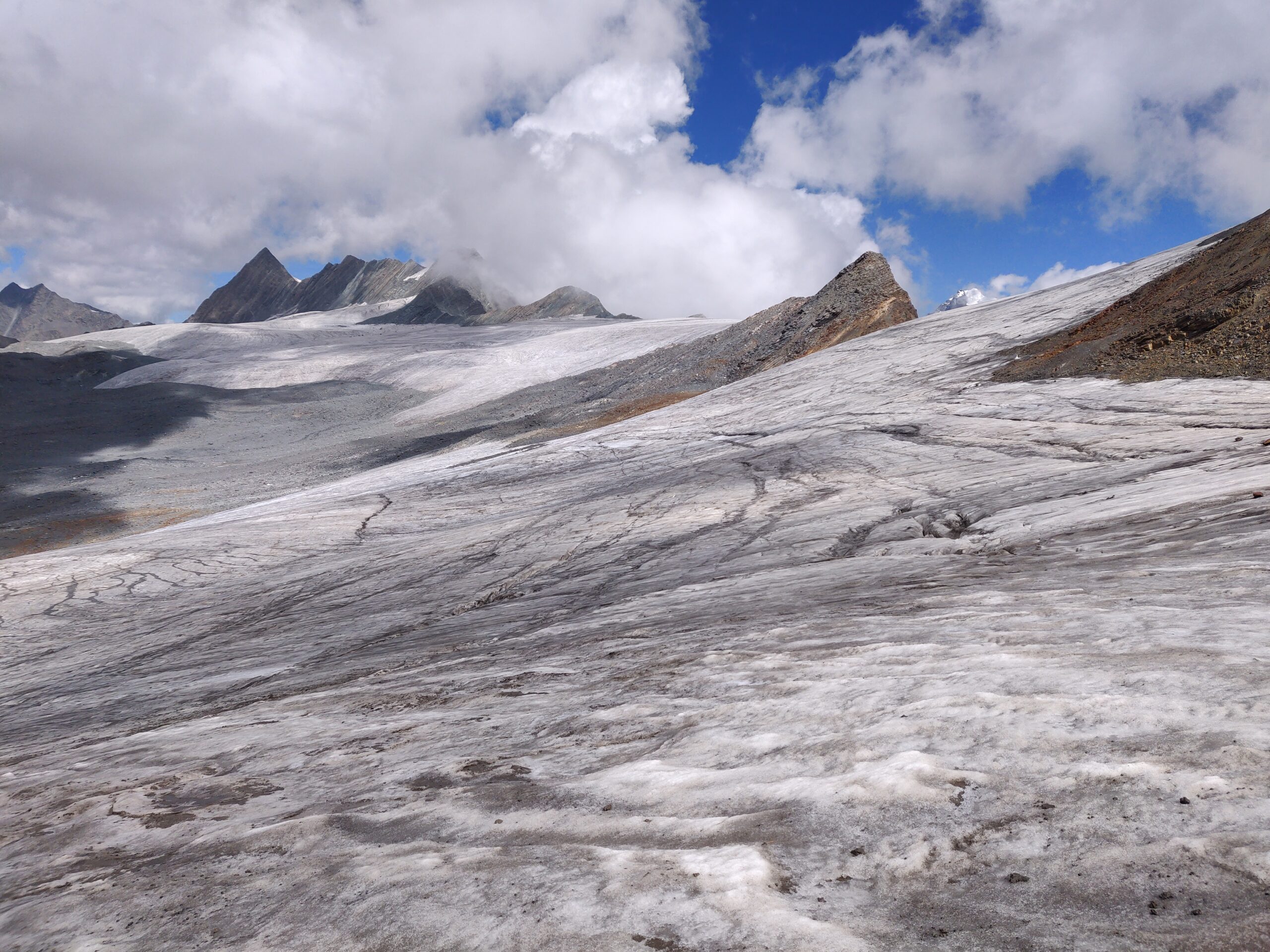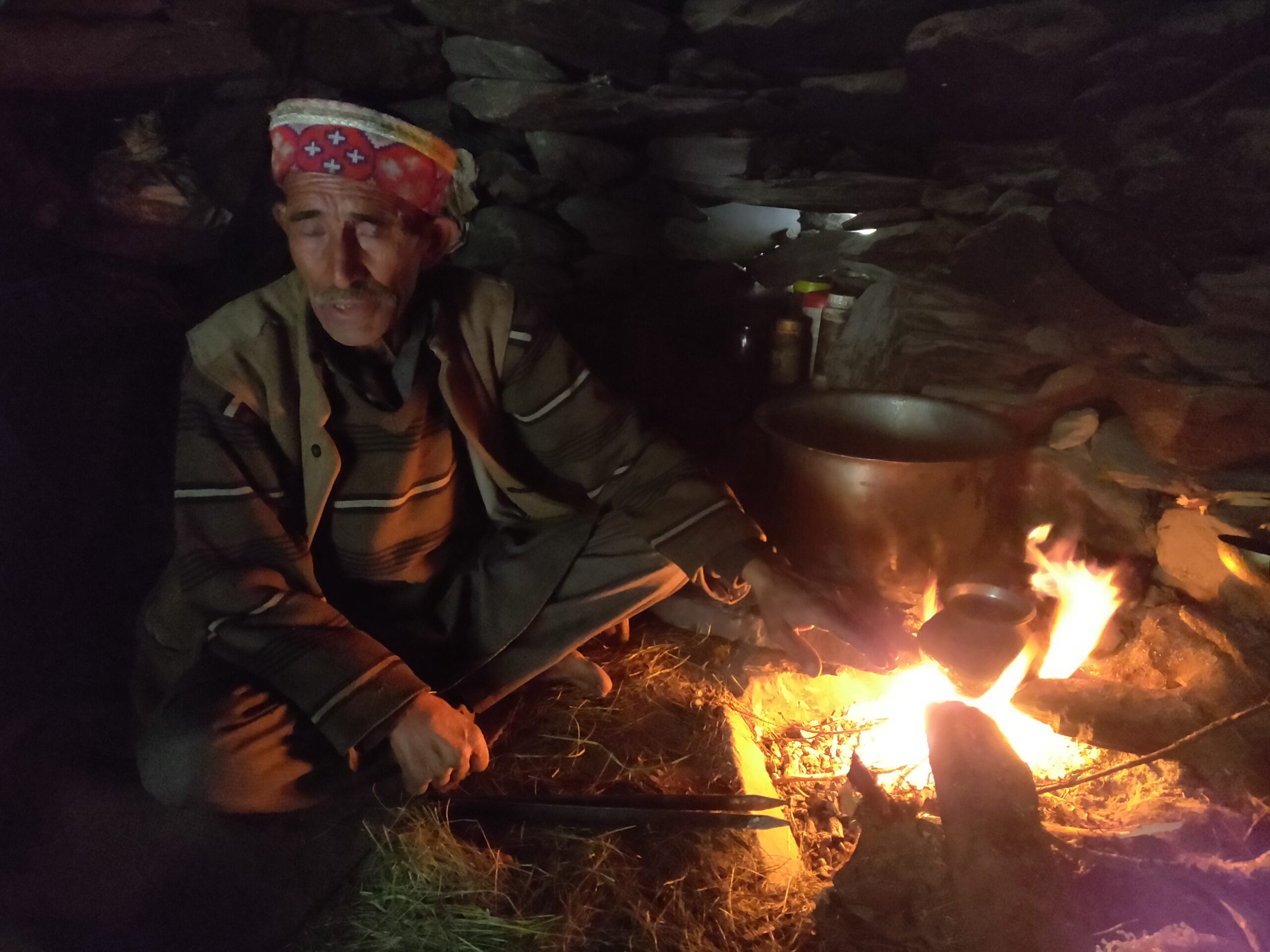 Shelter
Overnight stay amid cold weather at 4000m altitude in this small cosy rock shelter with this friendly shepherd preparing delicious dinner before crossing the Kaliheni pass (4860m) from Kangra to Kullu the next morning.
Yummy Kullu!
September is Apple season in Himachal. Here at Badgran village in the Kullu valley while descending from the Kaliheni pass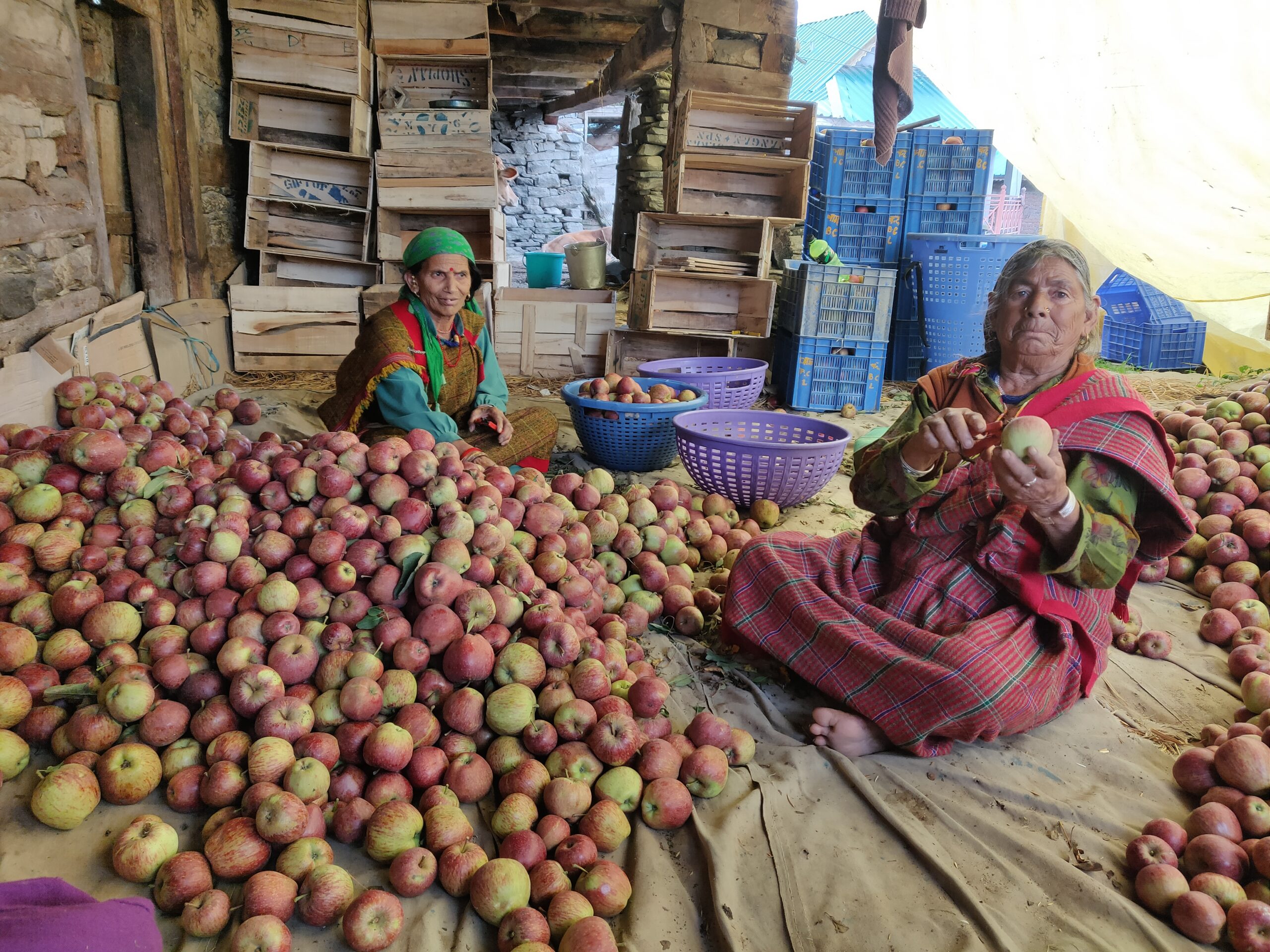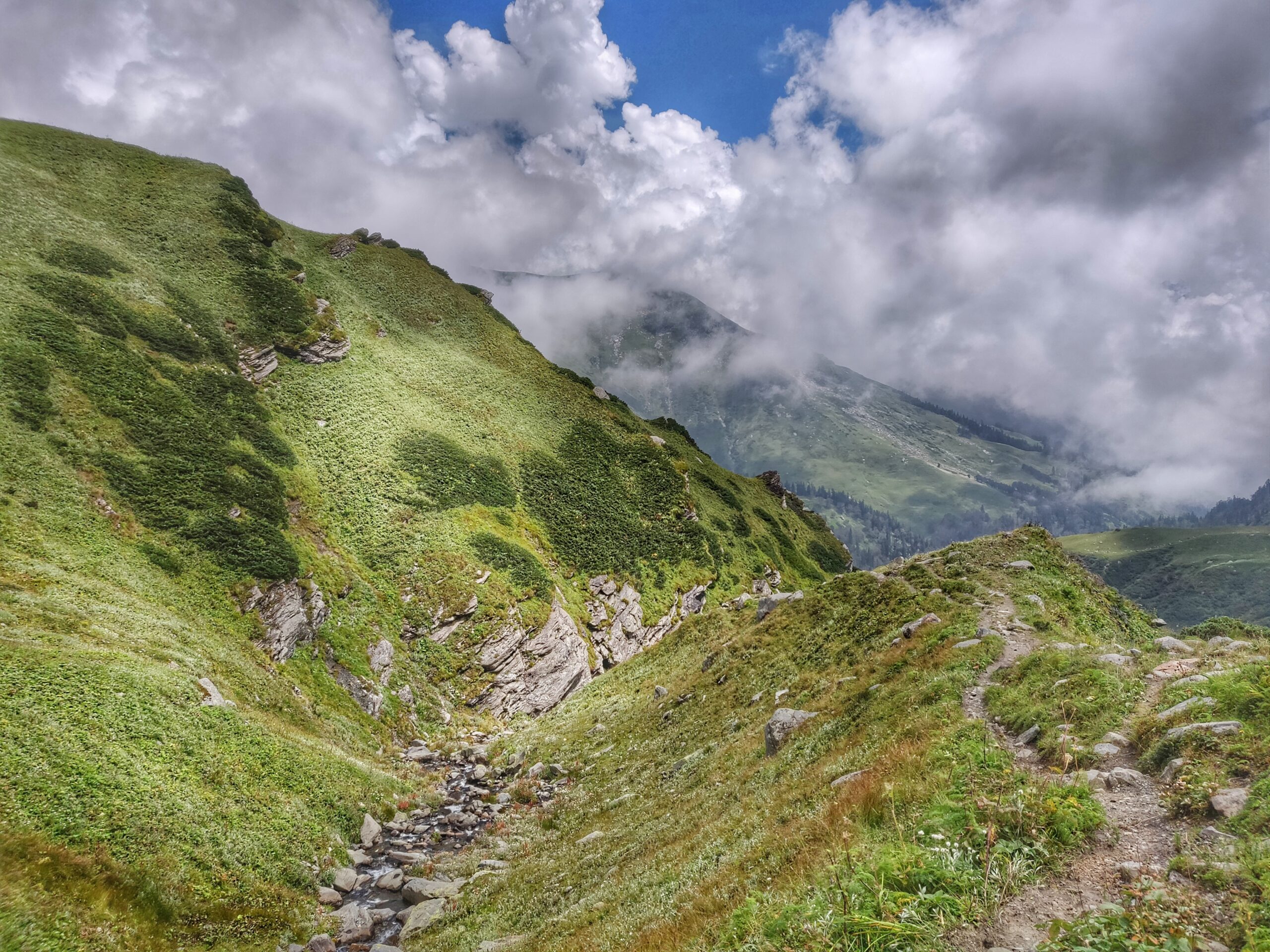 Alpine Meadows
Trail descending along valley slopes through the beautiful alpine meadows of the Kullu valley on the way down from the Kaliheni Pass
Photo Album
From deep inside Chamba to Kullu through the Kaliheni pass