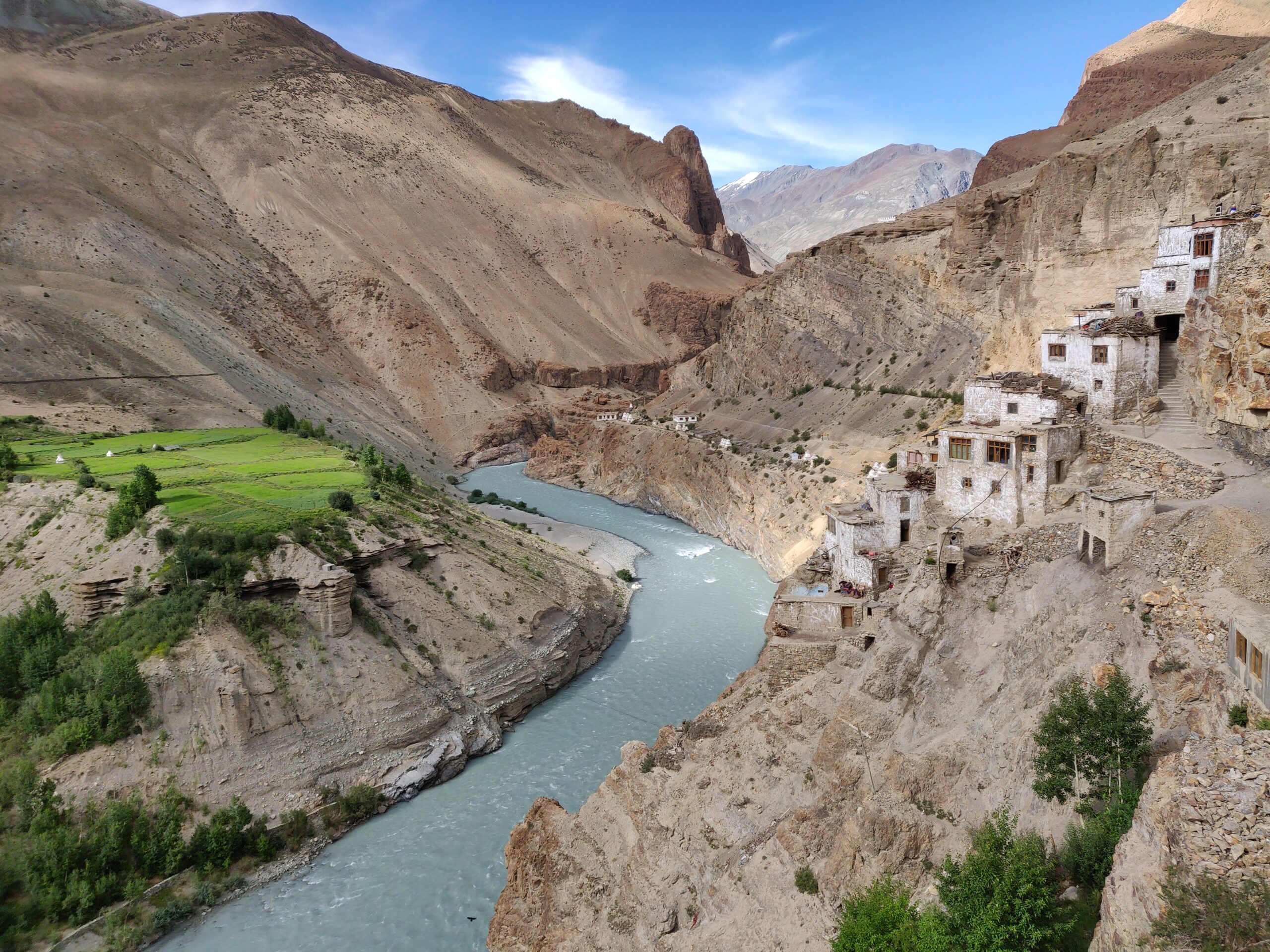 Pugthal Gompa
Build on a steep rock face overlooking the Tsarap river valley, the Pughtal Gompa is an architectural marvel
Tsarap Valley
The mesmerizing Tsarap river valley as it cuts deeply into the high altitude rock desert of Zanskar, Ladakh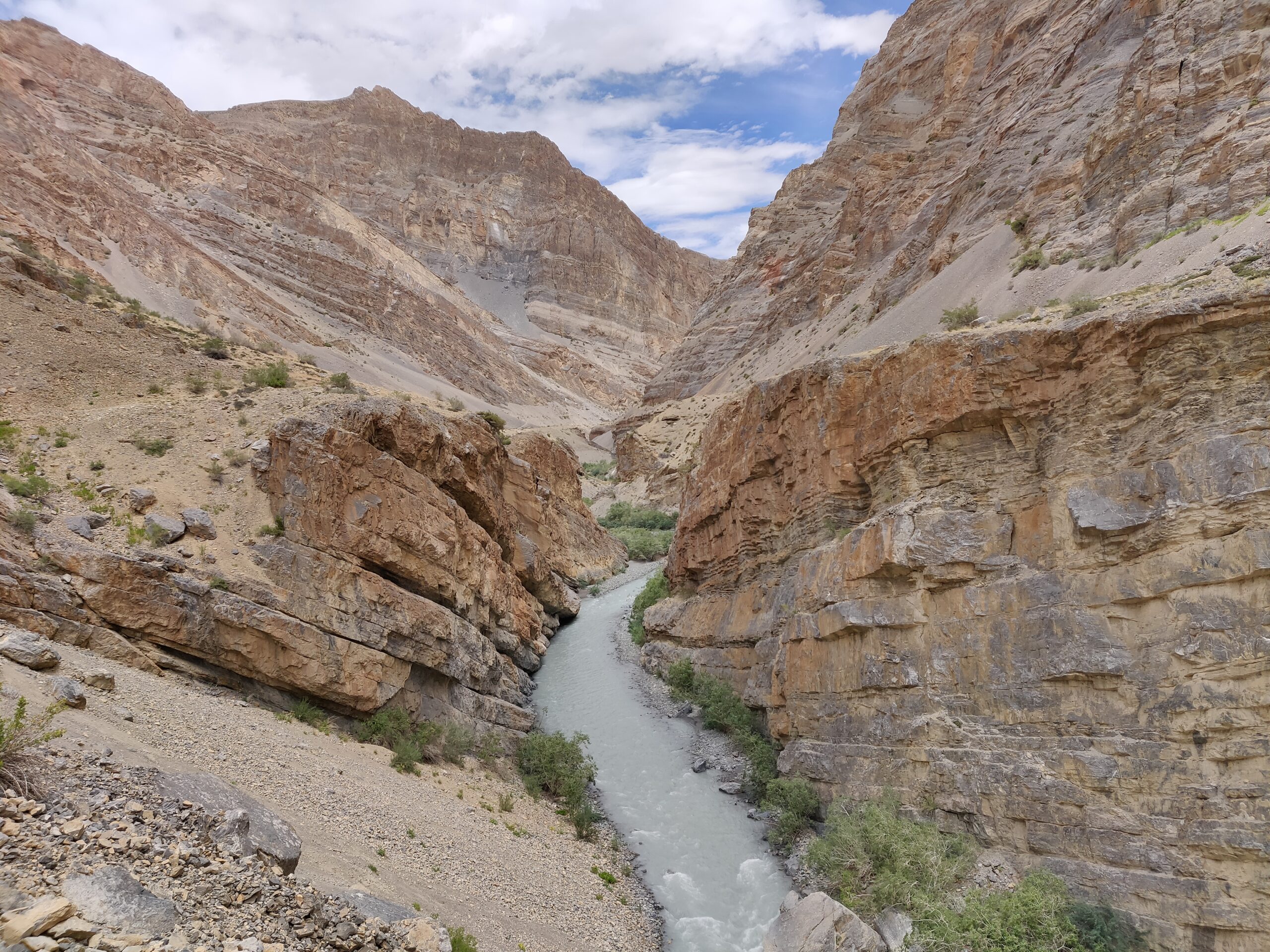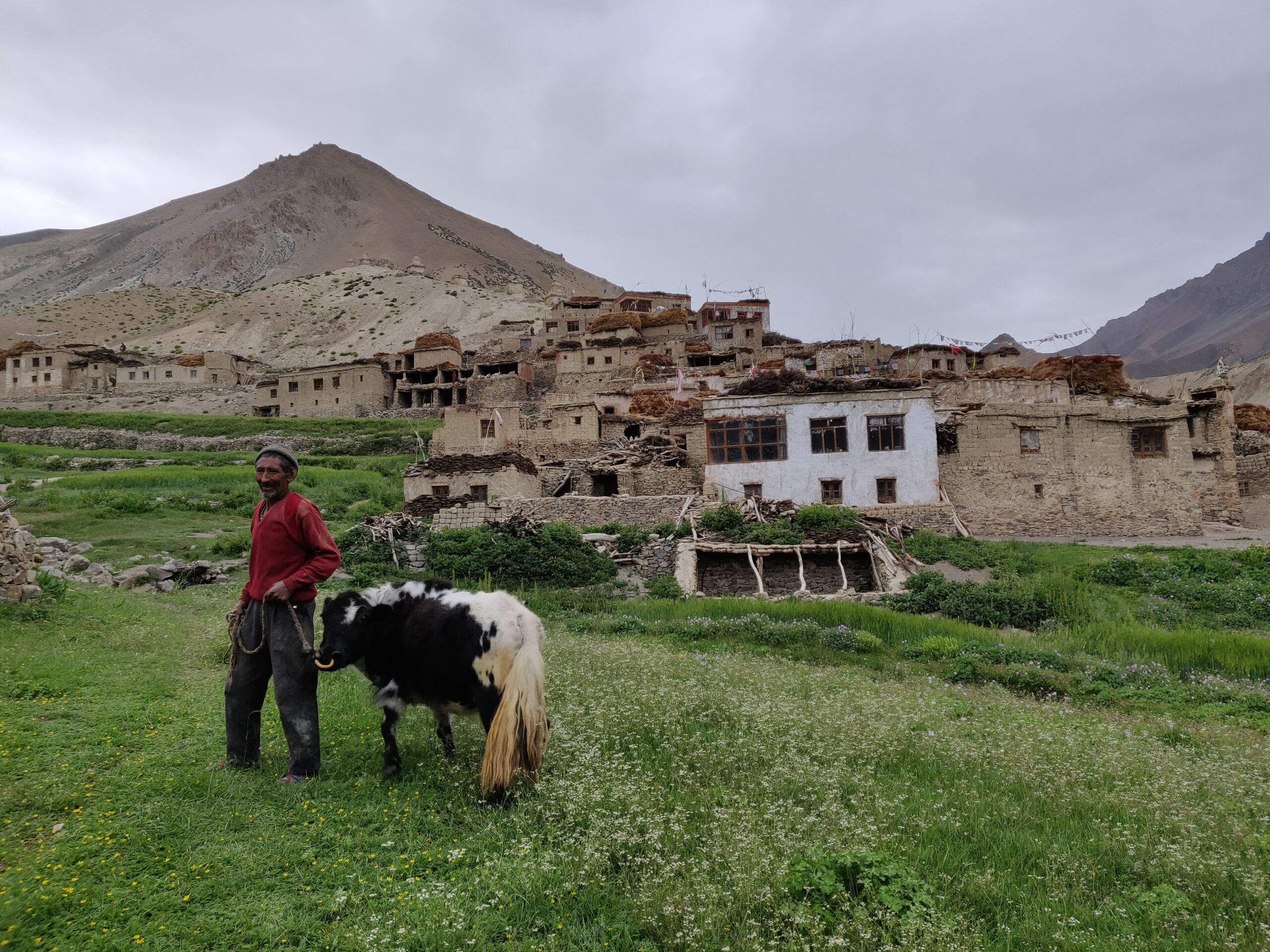 Shade
One of the most remotest villages of Zanskar – the village of Shade located far away from the civilized world, a 3 day hike from Padum
Momo's and Kang
Hospitality in remote Zanskar. Shade is probably the most remote village in Ladakh, requiring a two day hike through desolate high altitude desert to reach. Lady of the house is preparing spinach momo's while the elders of the village are catching up over kang, the locally home brewed drink. Homes made of rocks, mud and wood have one main living room where people cook, dine and sleep.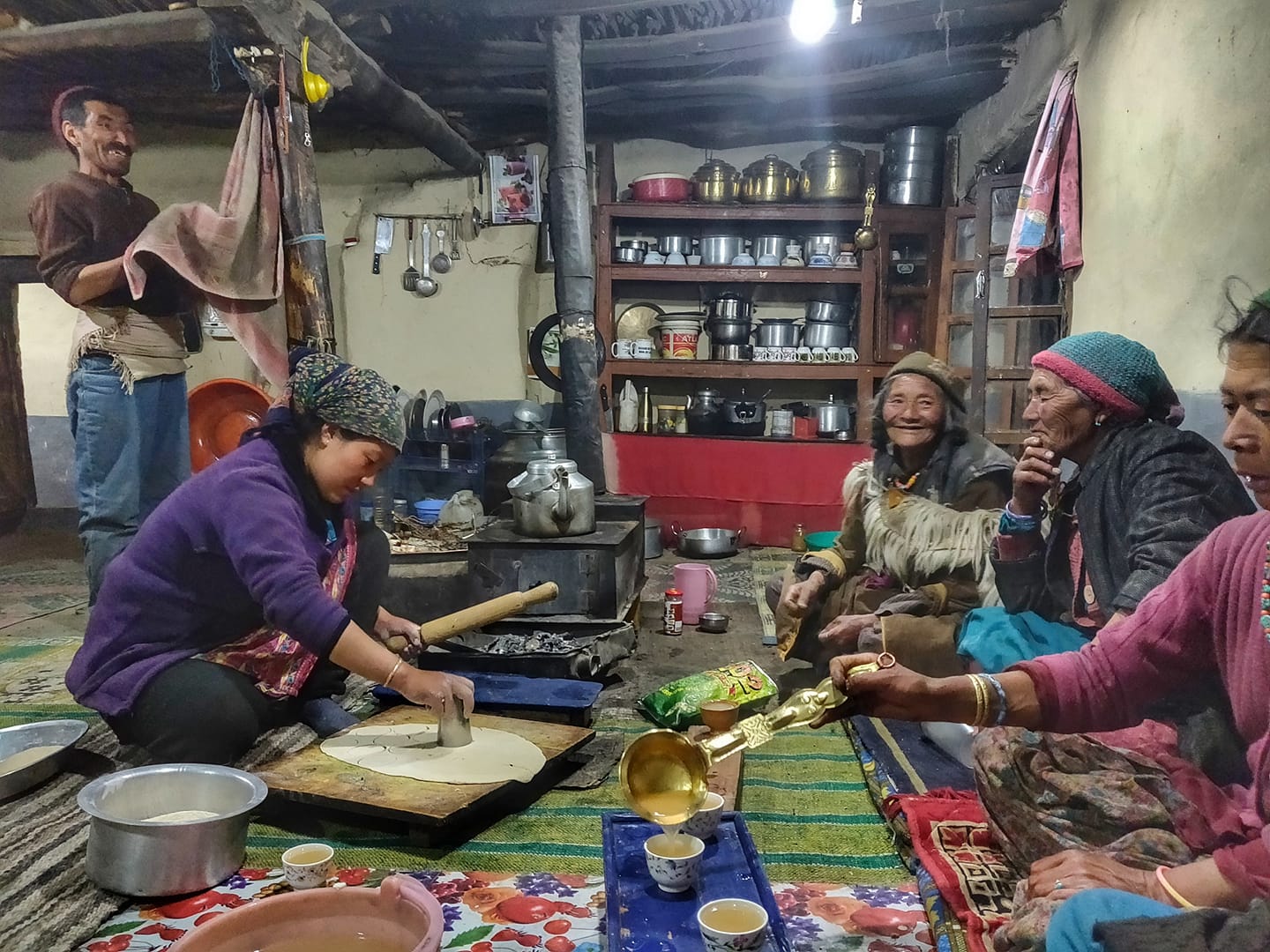 Remote Hospitality
Spinach momo's and locally brewed drink in good company at Shade, one of the most remote villages in Zanskar, Ladakh. Hospitality is most likely found in the remotest corners of the planet.
Transport
A villager from Shade carrying food supplies on his Yak along a remote trail deep inside Zanskar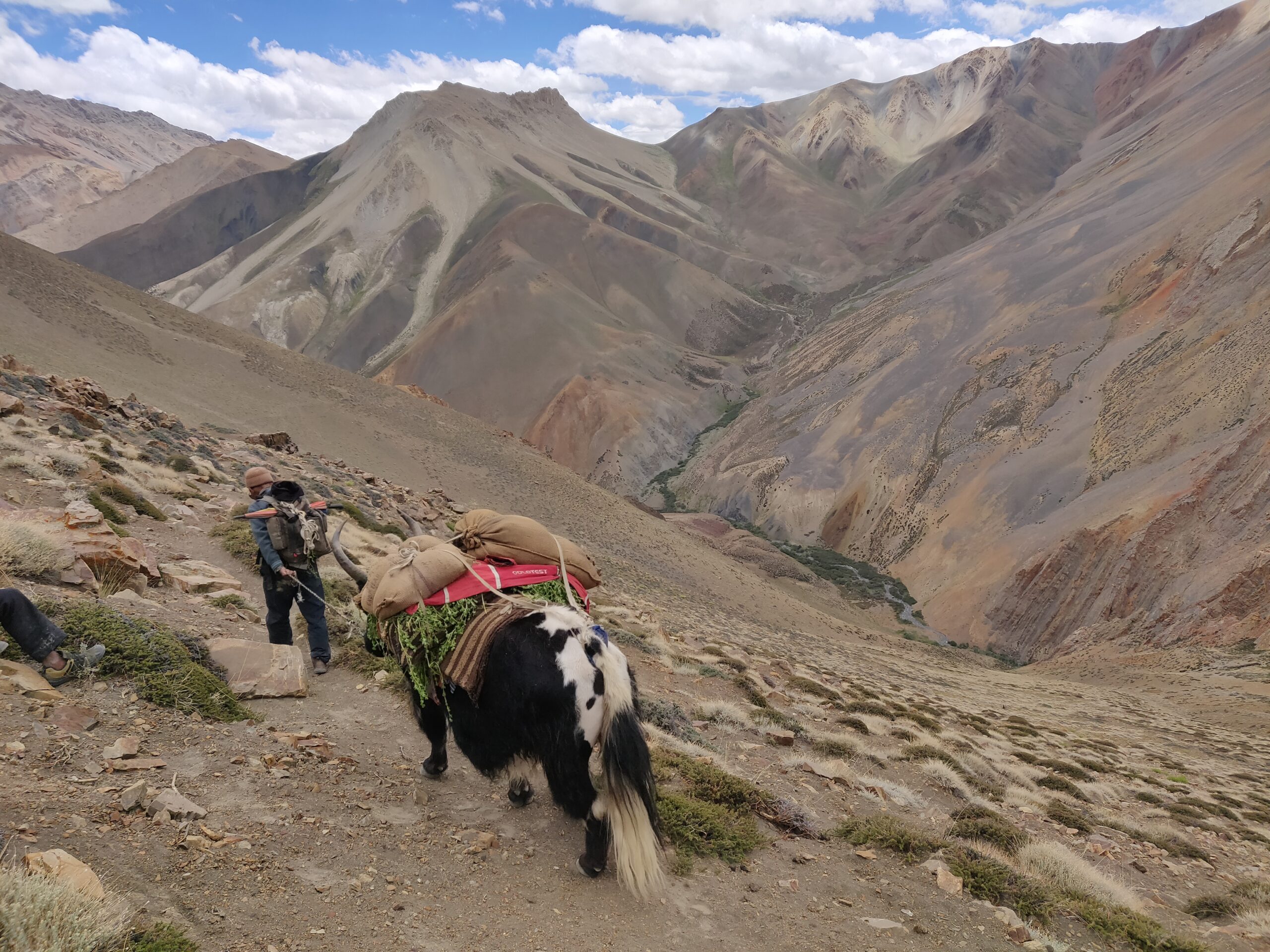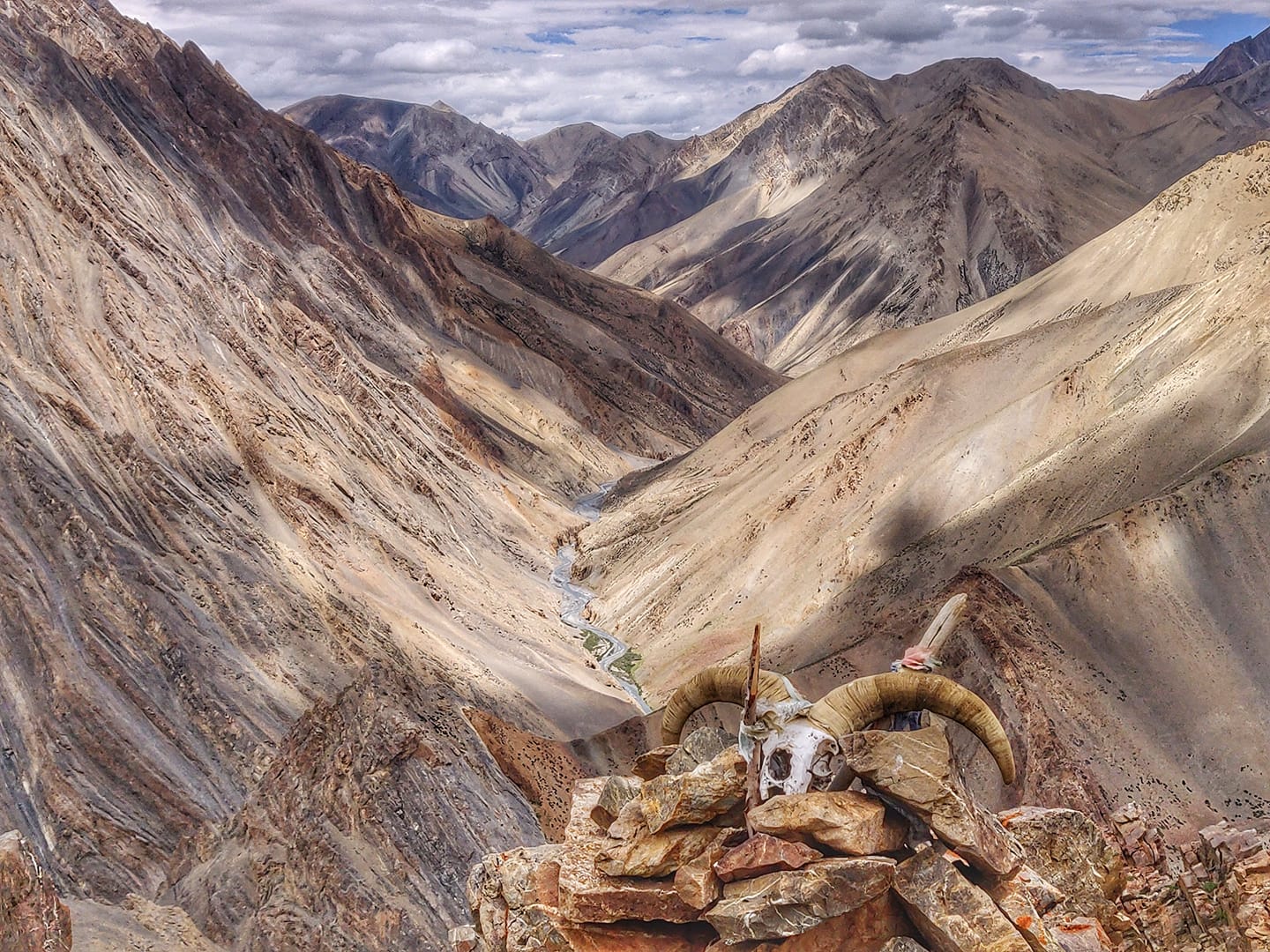 Lar La
The Lar La pass (4670m) on the way from Shade village to Zangla in Zanskar, Ladakh. The unusual shades and textures of this barren high altitude desert display an unearthly landscape and form a challenging hiking environment.
Yak Herders
A remote seasonal settlement of Yak herders grazing the sparse meadows in the high altitude desert of Zanskar. A herd of 100 yaks is milked daily producing 90 liters of milk from which cheese, curd, butter is made and carried back to their village in Shade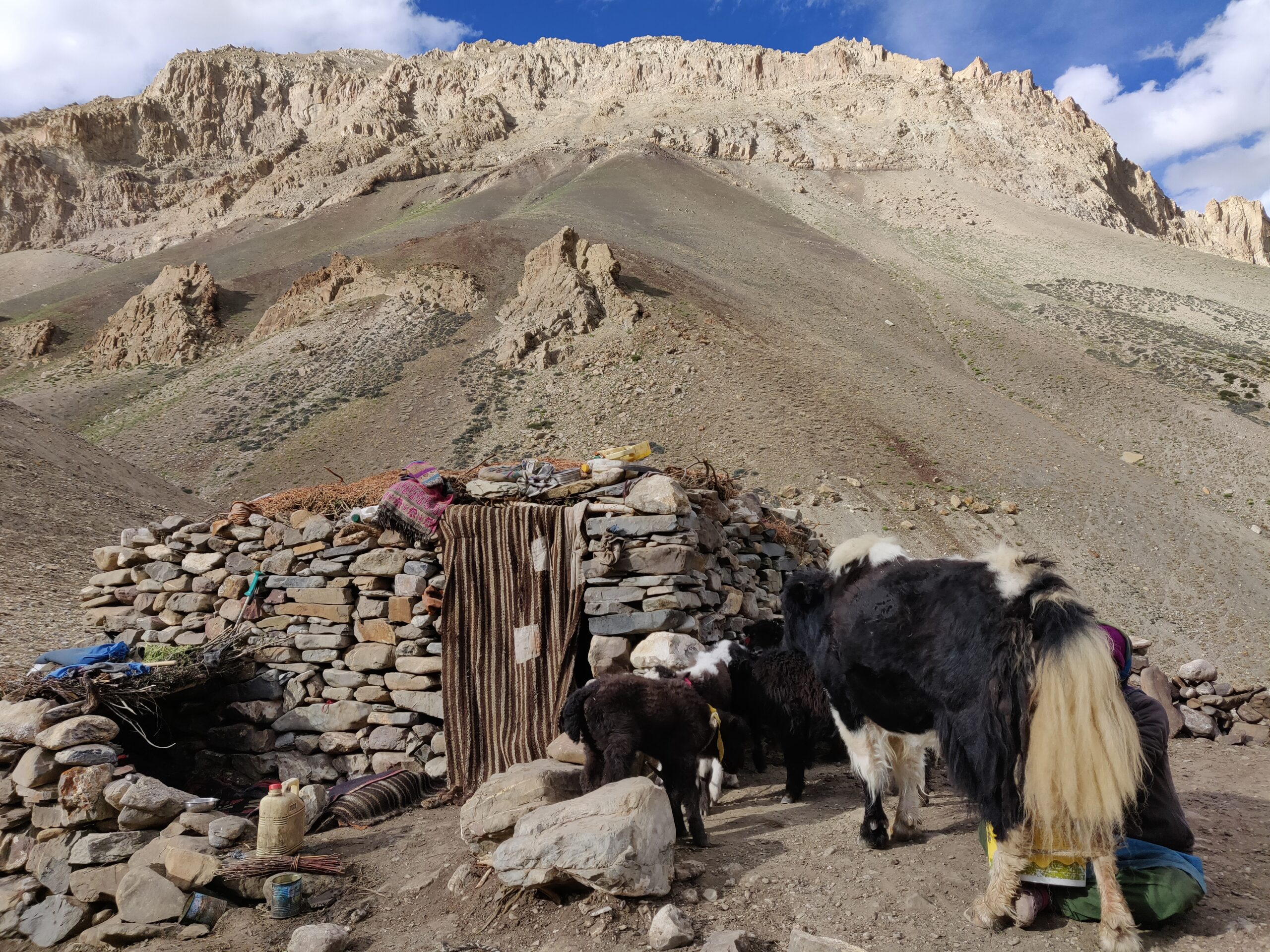 Zangla
A small green oasis in the main Zanskar valley, the small hamlet of Zangla
Meadows in the Desert
Colorful flower meadows deep inside the barren high altitude desert of Zanskar, Ladakh on the way from Shade to Zangla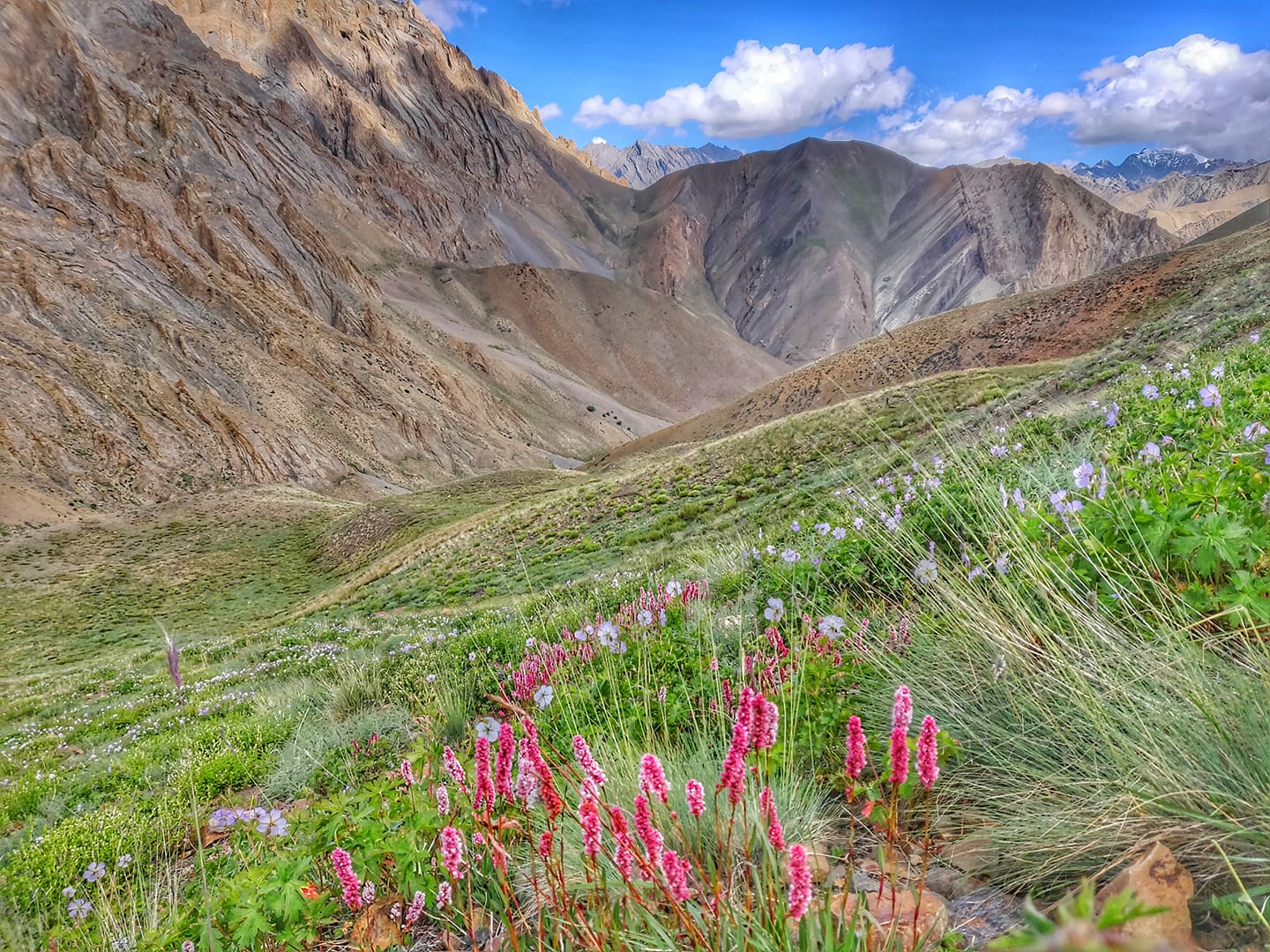 Love at first sight
Too cold to take a shower in Ladakh? This cute baby yak gives a helping hand… uh… tongue