After dinner and long evening conversation with two Israeli travelers over must visit hiking destinations in the world at a homestay in Sumda Chungchun, I slept below the open skies near the gompa above the village. Woke up before 6am by the footsteps of a nearby animal and packed up my gears.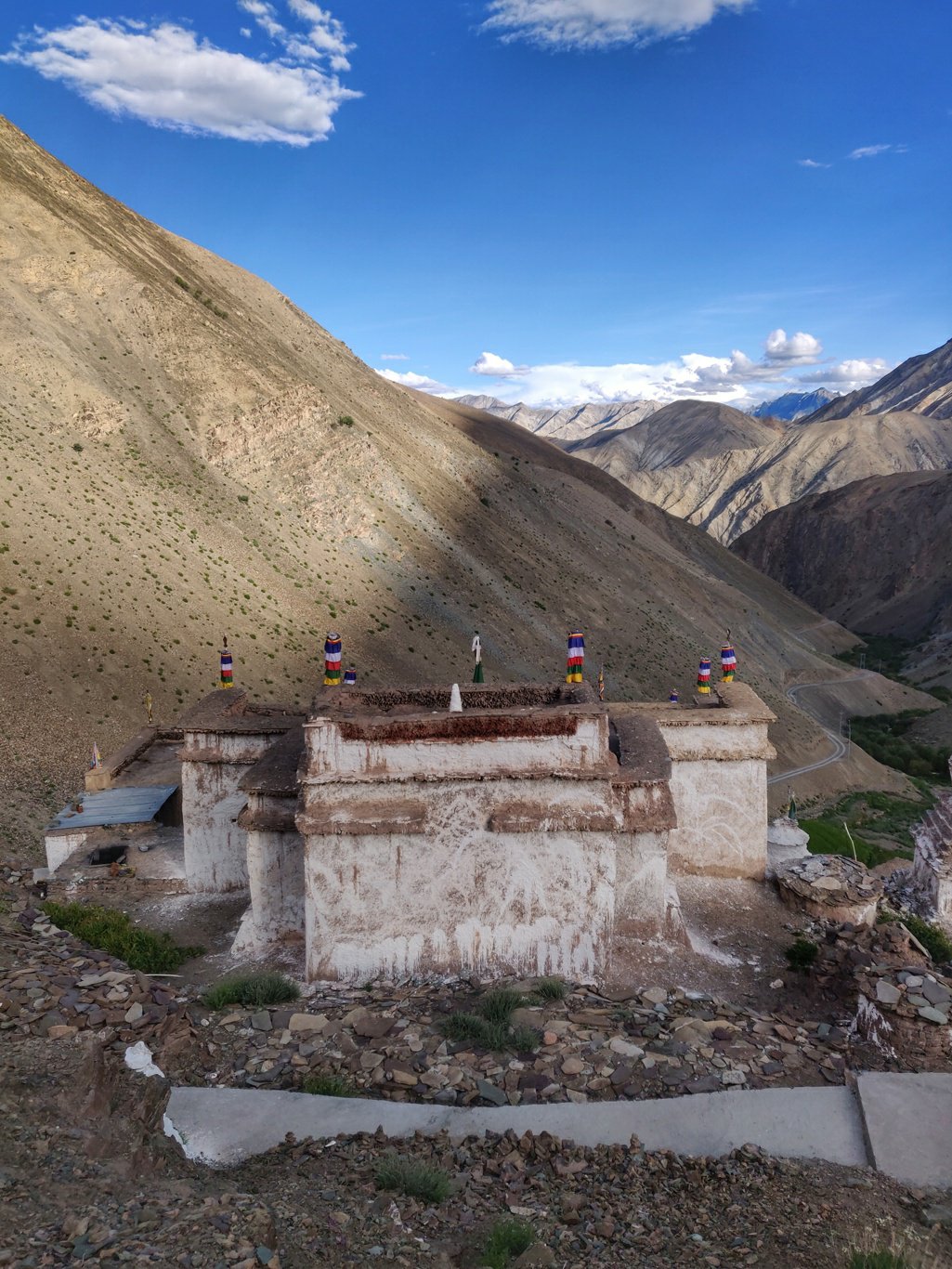 The Stakspi / Sminopi La at 5150m is a good 1300m climb from Sumda Chungchun. Initially a fuzzy trail climbs up gradually in the right valley above the village. The trail appears not used much unlike many previous touristic trails in Ladakh closer to Leh. Regular cairns mark the way.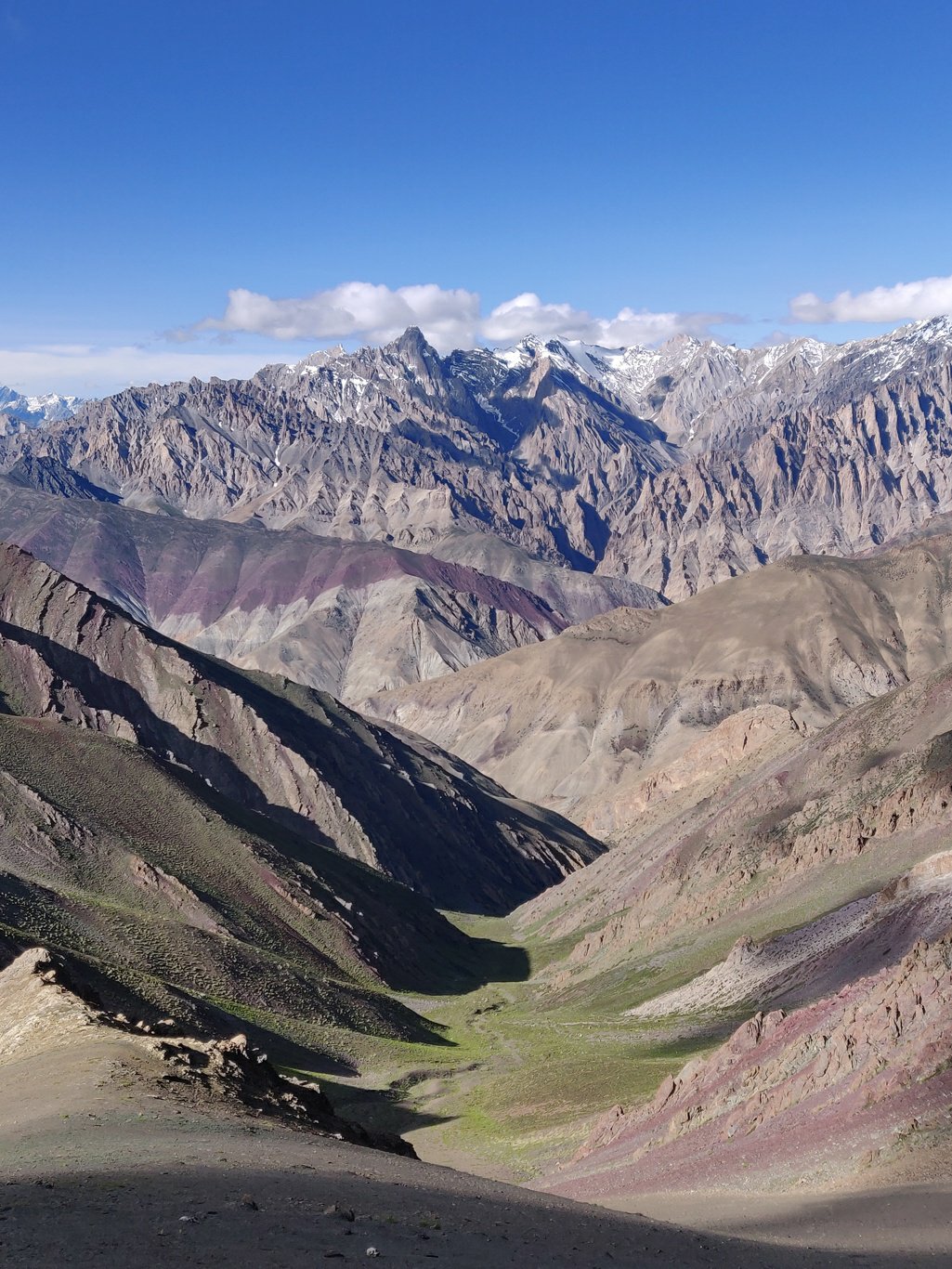 The final 400m climb to the pass is through lose scree along a steep slope making it energy draining as every step slides down. Here the trail is completely faded and I use OSM to find the way up to the pass.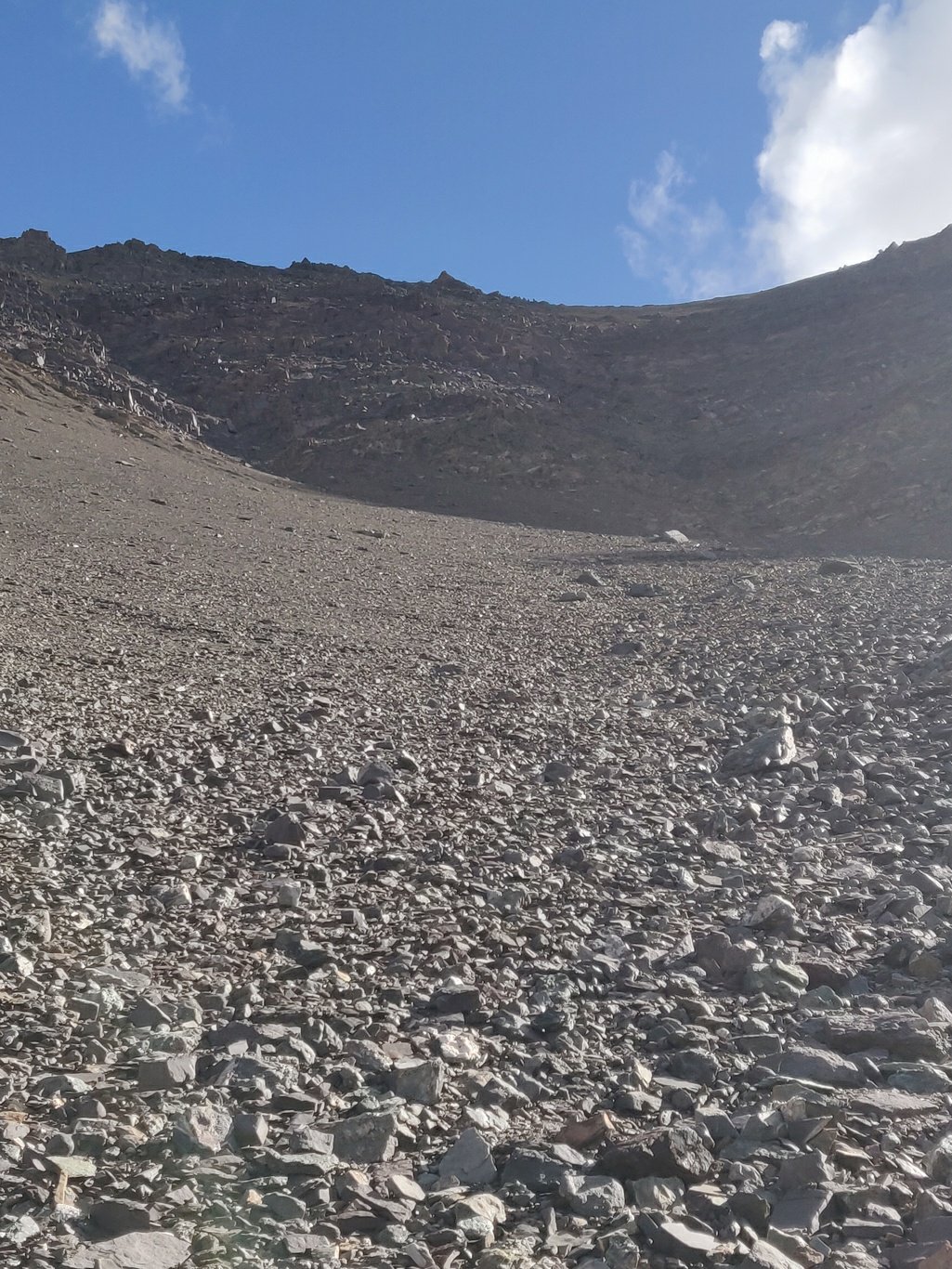 Near the top of the pass one gets stunning views on the Indus valley below and the snow covered high ranges seperating Nubra. The other (Northern) side of the pass is still partly covered with frozen snow near the top.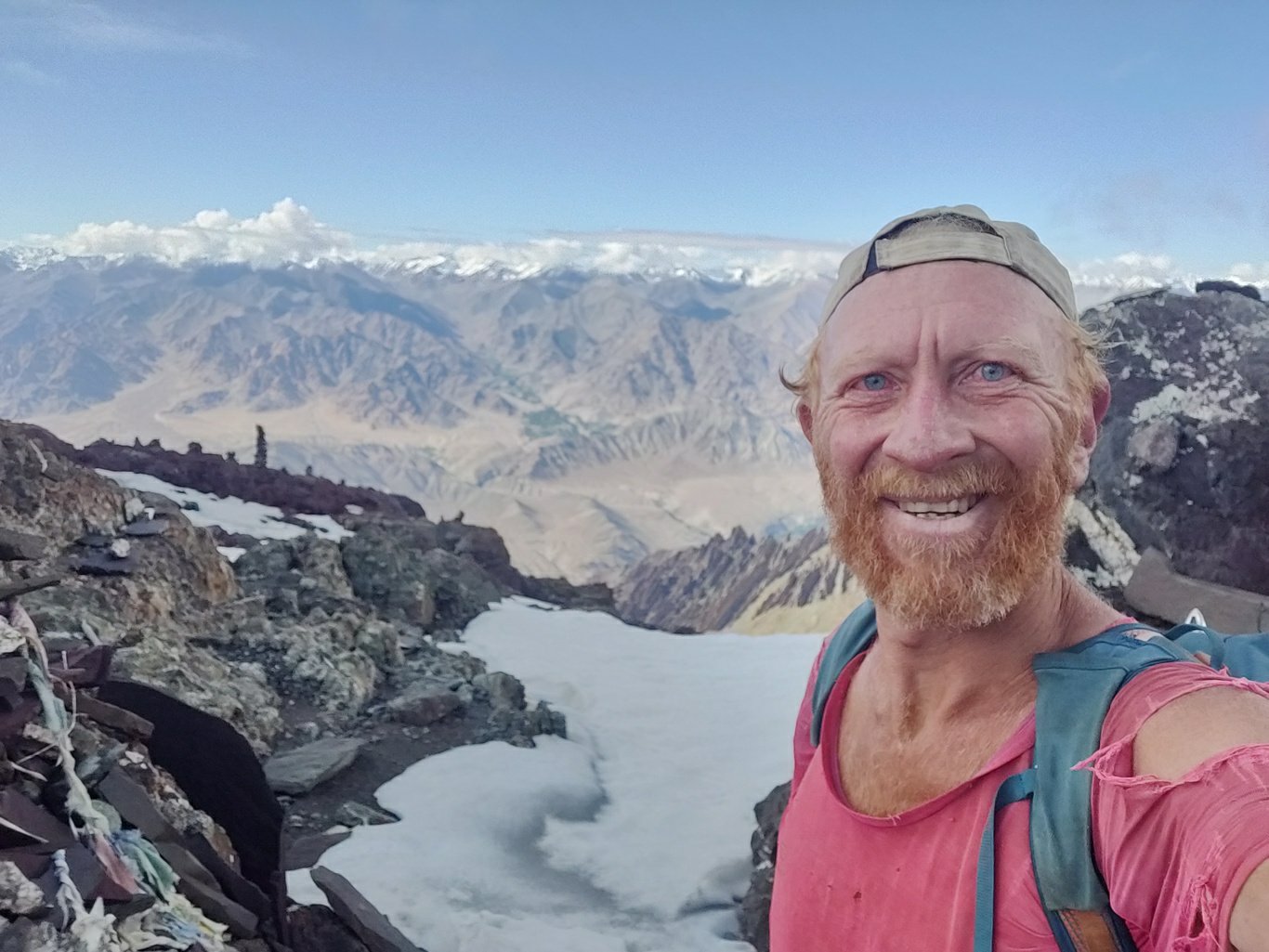 After an initial steeper rocky descend the trail contours left and gradually hair pins down from the valley slope. Regular cairns mark the way. Once you reach the green meadows below the valley become less steeper. Two deserted rock homes with a small farmland can be seen on the way down.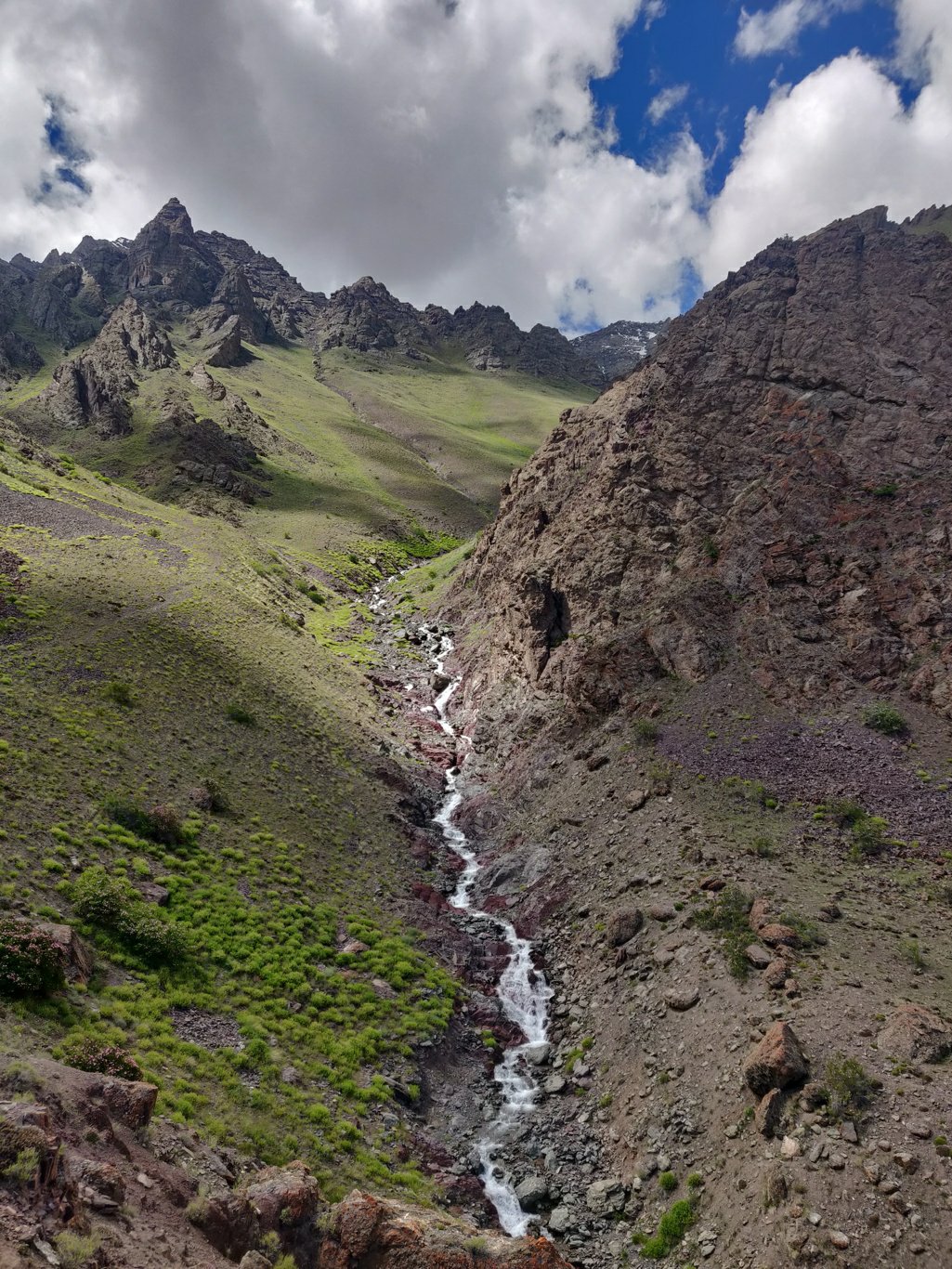 Further down the valley becomes more barren and the trail regularly switches sides of the stream avoiding the steeper slope. Near the end the valley takes beautiful red shades and opens up towards Alchi village, a very popular tourist destination due to its 1000 year old gompa.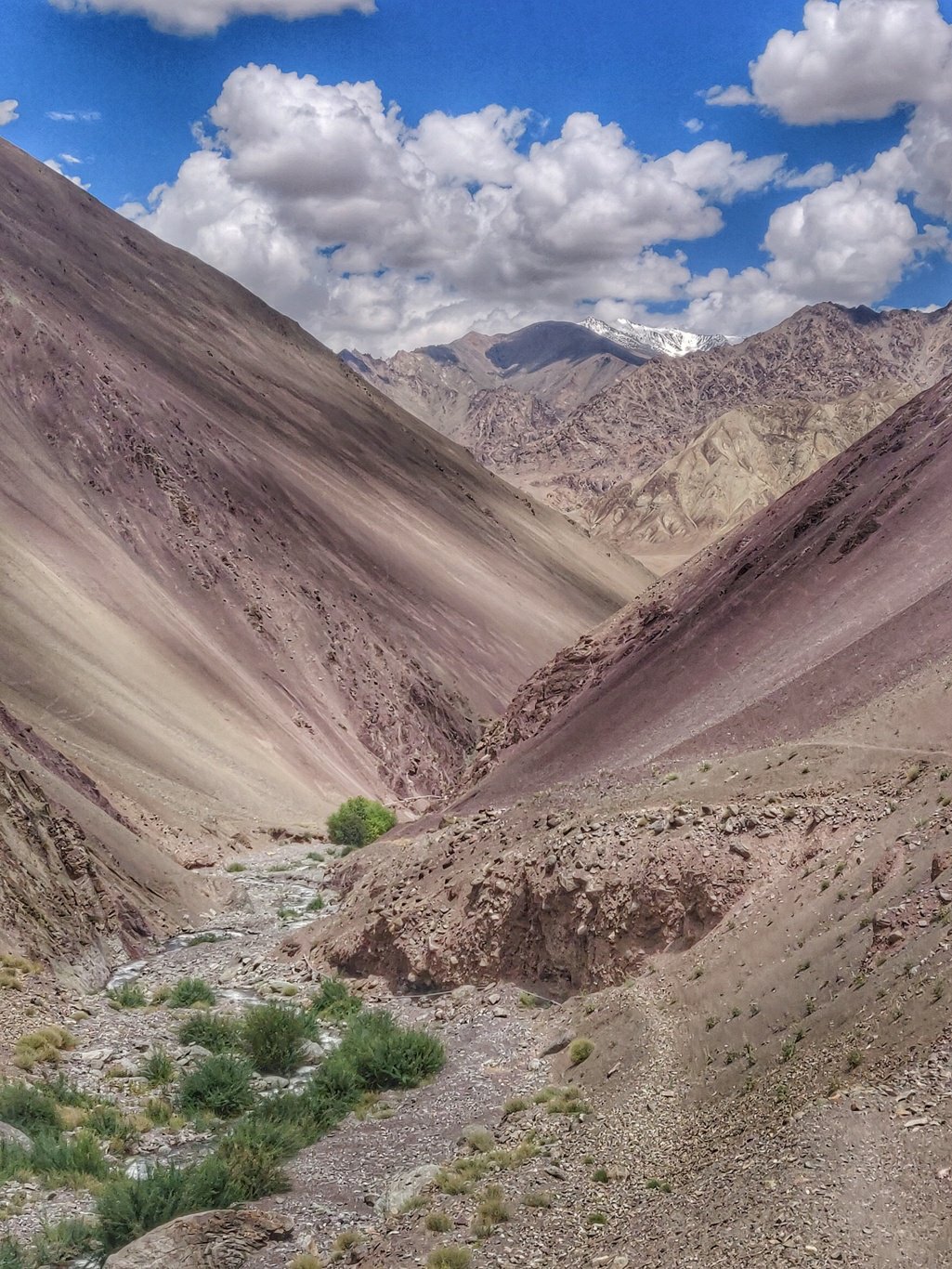 Herdes of AC taxis bring in tourists from Leh to the village dotted with souvenir shops and restaurants. I use the opportunity to indulge in some continental delacasies and connect to the WiFi to catch up on pending messages.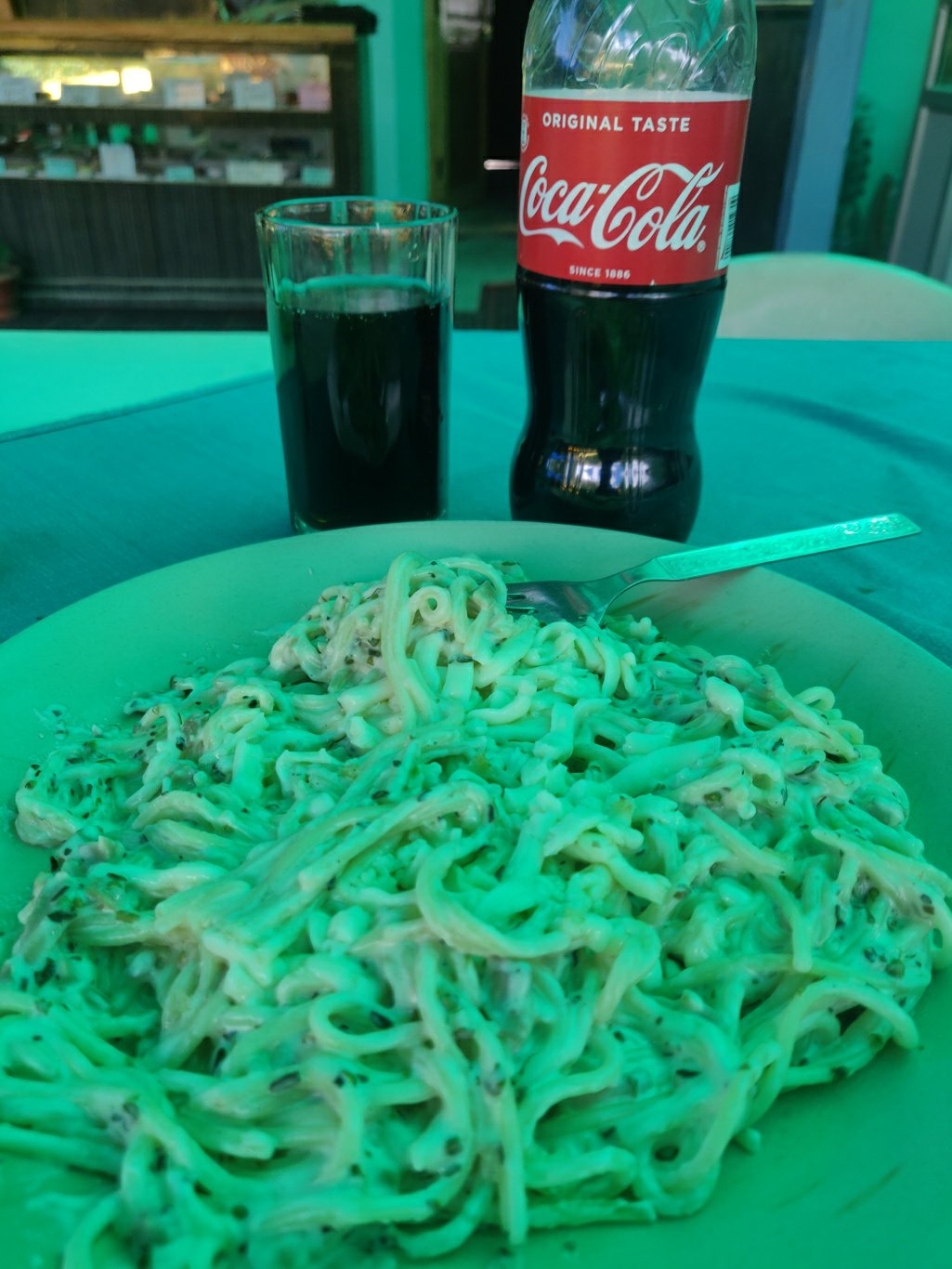 After an elaborate lunch I continue my way to Gira village, the base of my next target: the Mangyu La 4150. Gira is a good 10km walk on road along the true left of the Indus. On the opposite side one can see the regular traffic on the Leh-Srinagar highway.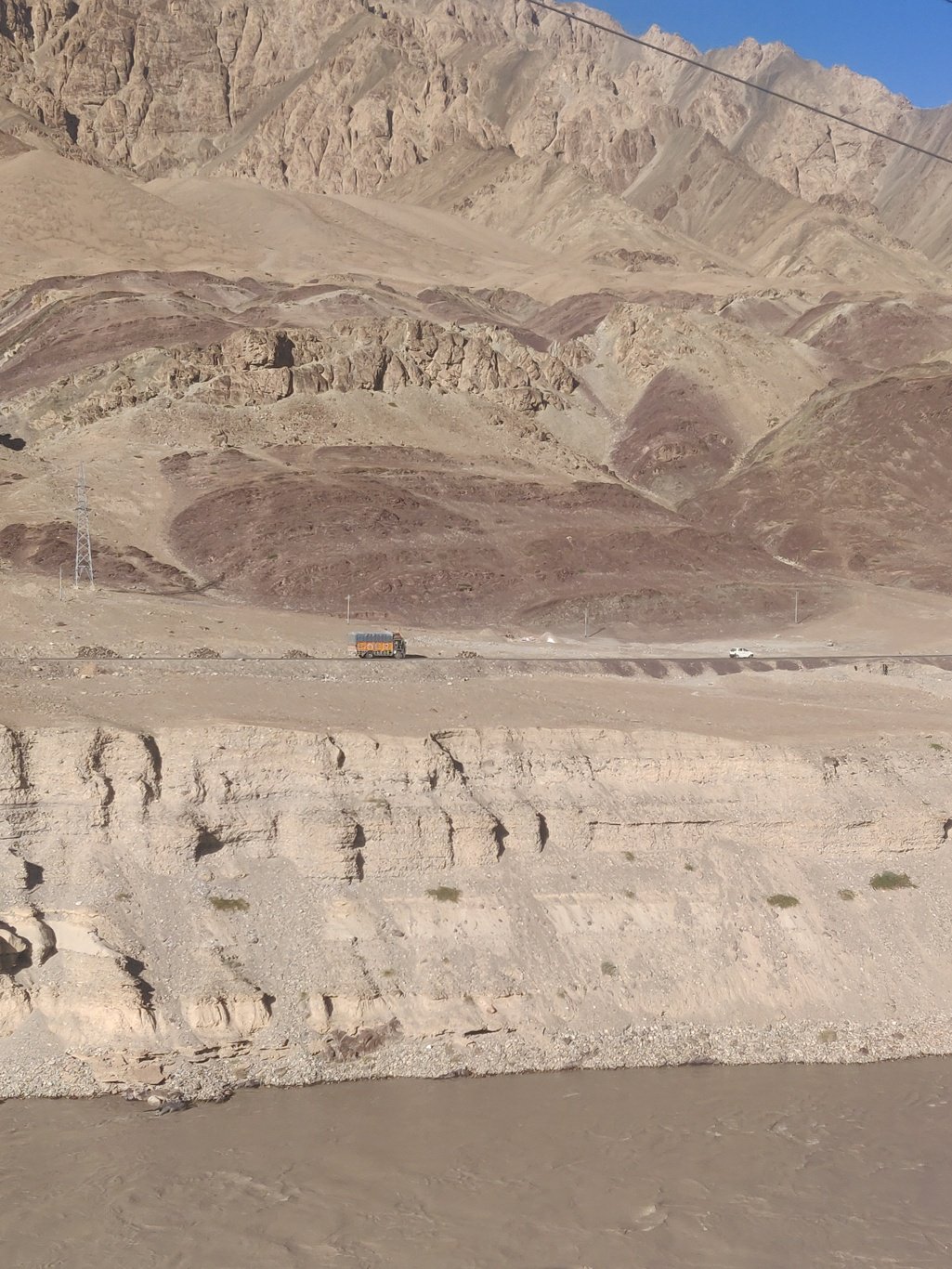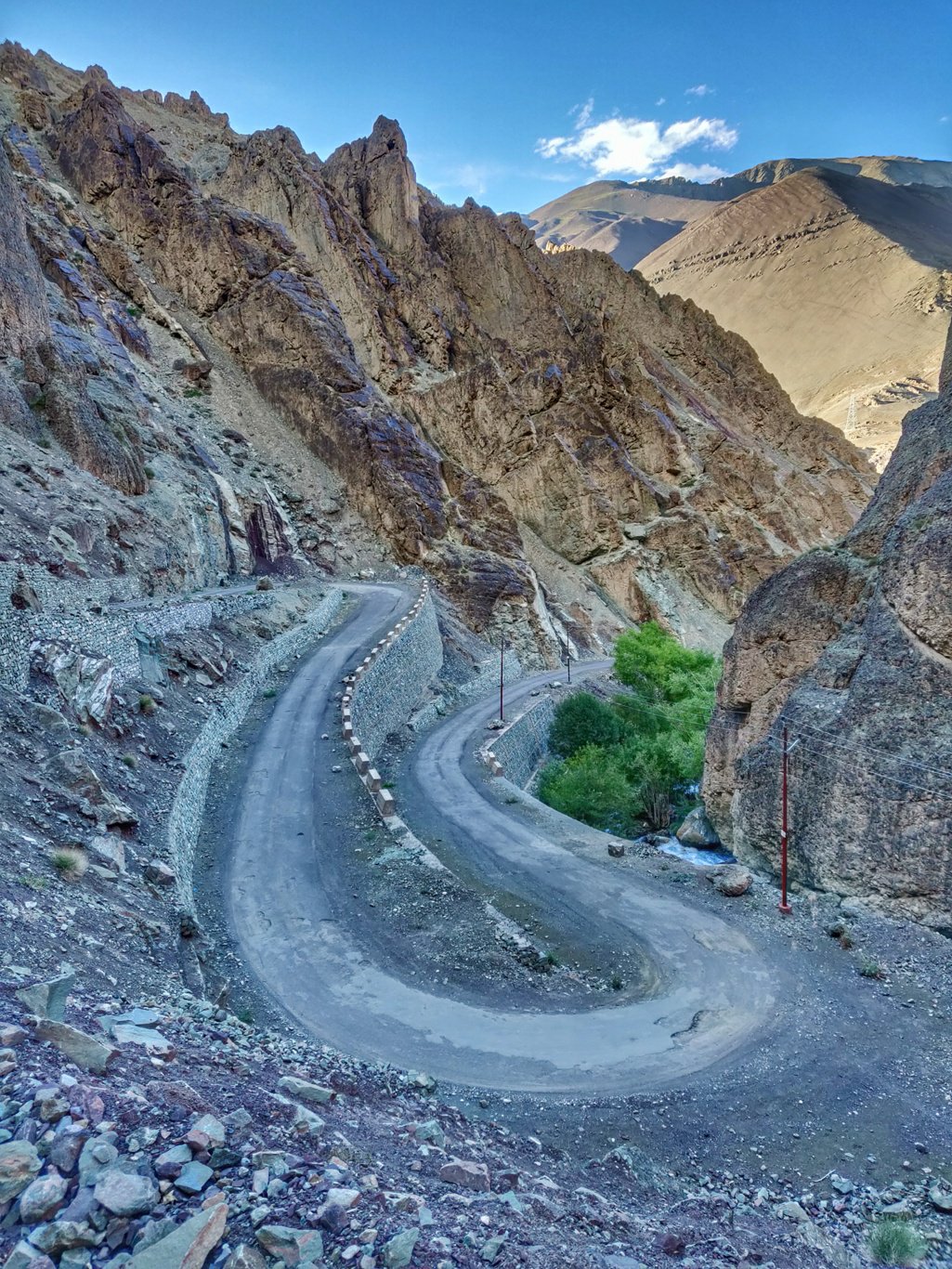 Near Gira I finally notice a new bridge across the Indus which could have saved me two hours of road walking by hitching a ride on the opposite side. From Gira I enter a left side valley towards Sapta. A road runs up through this narrow gorge like valley.
Along the way I hitch a ride in the car of a local resident to Sapta, a beautiful green hamlet in the desolate rock desert. I continue walking up further and settle down in the farmlands of the next hamlet nearto from where the trail to the Mangyu La starts.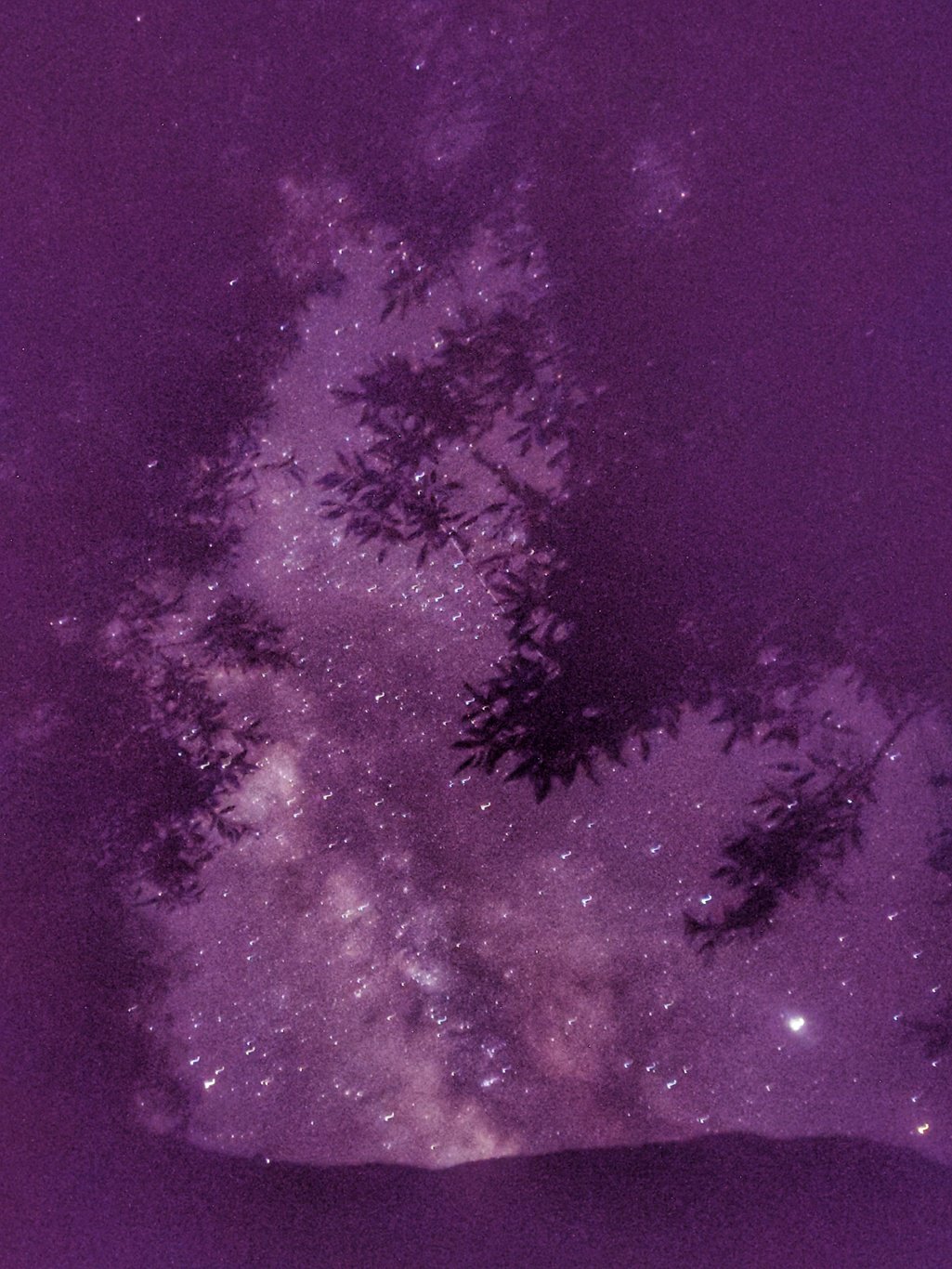 The star filled night skies from below the trees looks mesmerizing and I capture the moment on a slow shutter on my OnePlus before dreaming of after another long tiring day