After some hot chai I bid adieu to my warm host and descend into the river at 1870m. The path across the bridge soon hits a shop where I stock up fruits and biscuits. From here I climb up to Khal Juni at 2270m half trail, half off trail. A beautiful small hamlet filled with fairytale homes where I locate a shop to prepare egg Maggie for breakfast.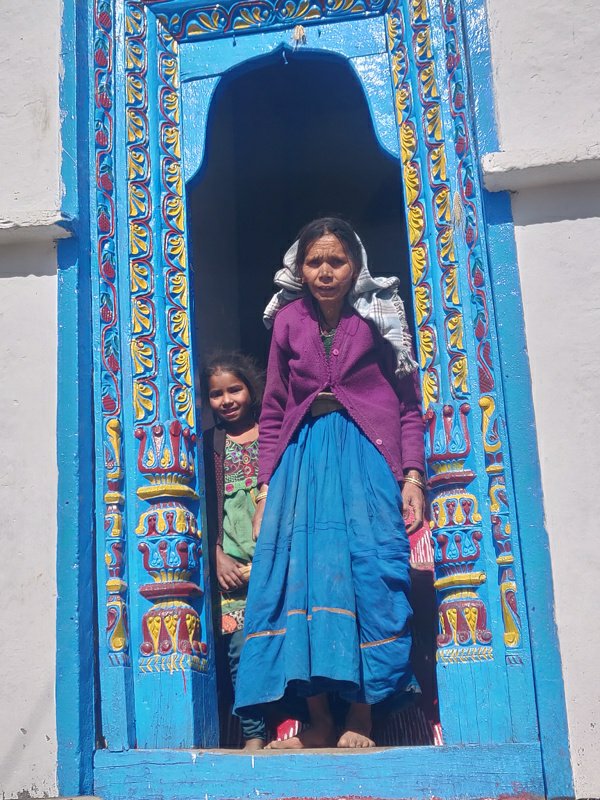 From here a clear trail winds up to the Kathi Khal pass at 2910m. As per plan I proceed along the ridge uphill towards Pakuwa Bugyal. Initially a nice mix of forest and meadows, further on the ridge become more rocky and steep. I finally hit a dead-end at 3km before my target, a near vertical rock face.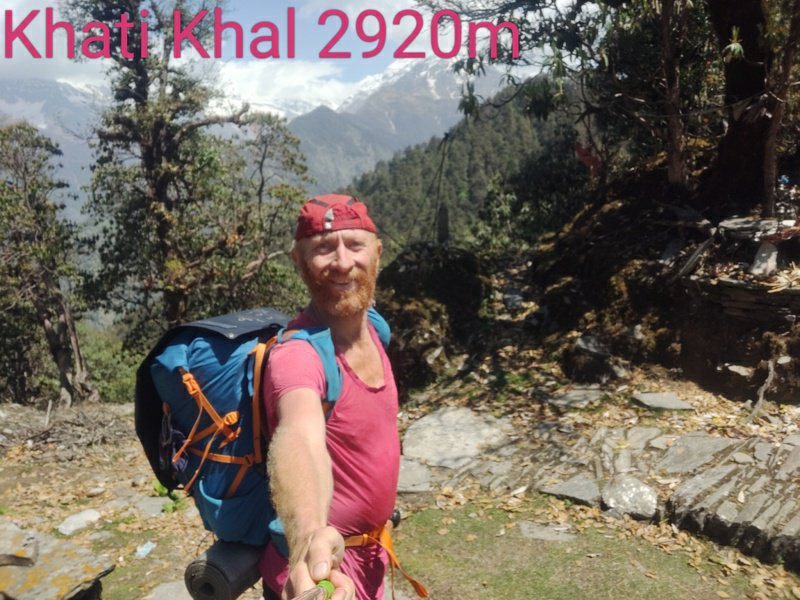 I decide to descend directly into the Pindari valley following a gradual side ridge. Without a trail the descend is quite challenging at certain steeper places. Studying the contours I carefully select the best route without getting stuck on any vertical drops. I finally hit the river and follow what appears to be a wide (jeep) track upstream.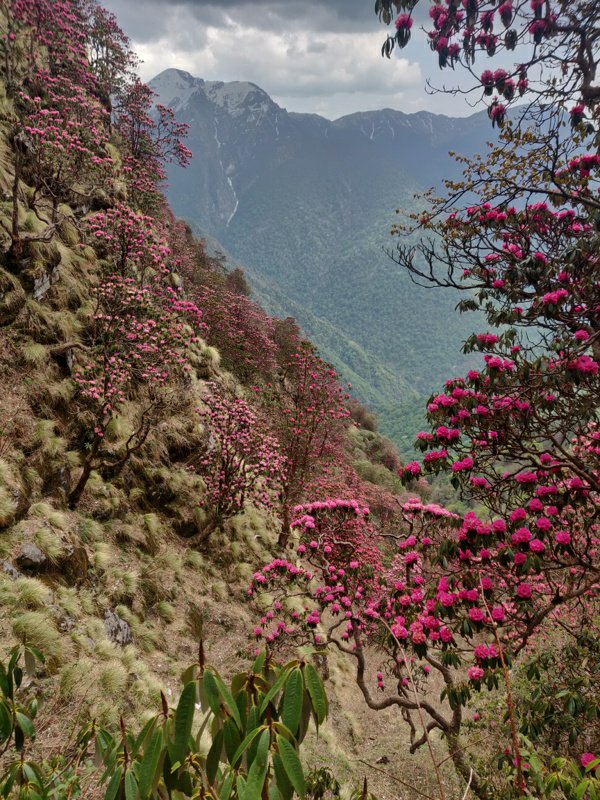 Further ahead I notice a PWD resthouse on the opposite side of river and notice trail concluding that I m on the wrong side of the valley. I decide to return downstream till I reach a bridge to cross the stream. The left slope of the valley has undergone massive landslides taking down large parts of forest and destroyed the original track.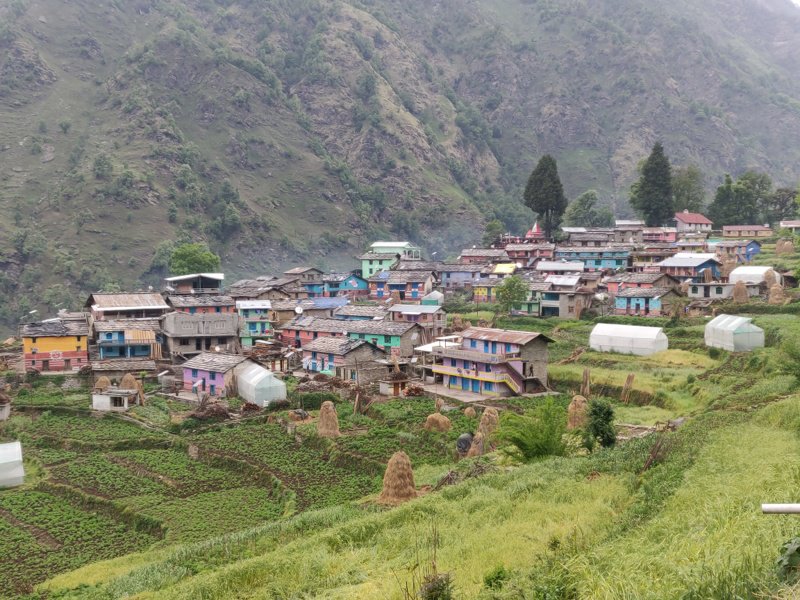 Climbing up intermittent between wide landslides and still intact forest trail for some 5km I finally reach a bridge 2.5km before Kathi. From here a wide cobble path takes me to Kathi 2200m where I have dinner at a dhaba and sync up with Neil to return to the Pindari glacier the next day.