I woke up in my Bluebolt solo bivy tent as the sun rose above the Pir Panjal. I dried up my quilt and tent from the night condensation. It was amazing to walk barefoot in the wet (dew) meadows looking at the valleys below.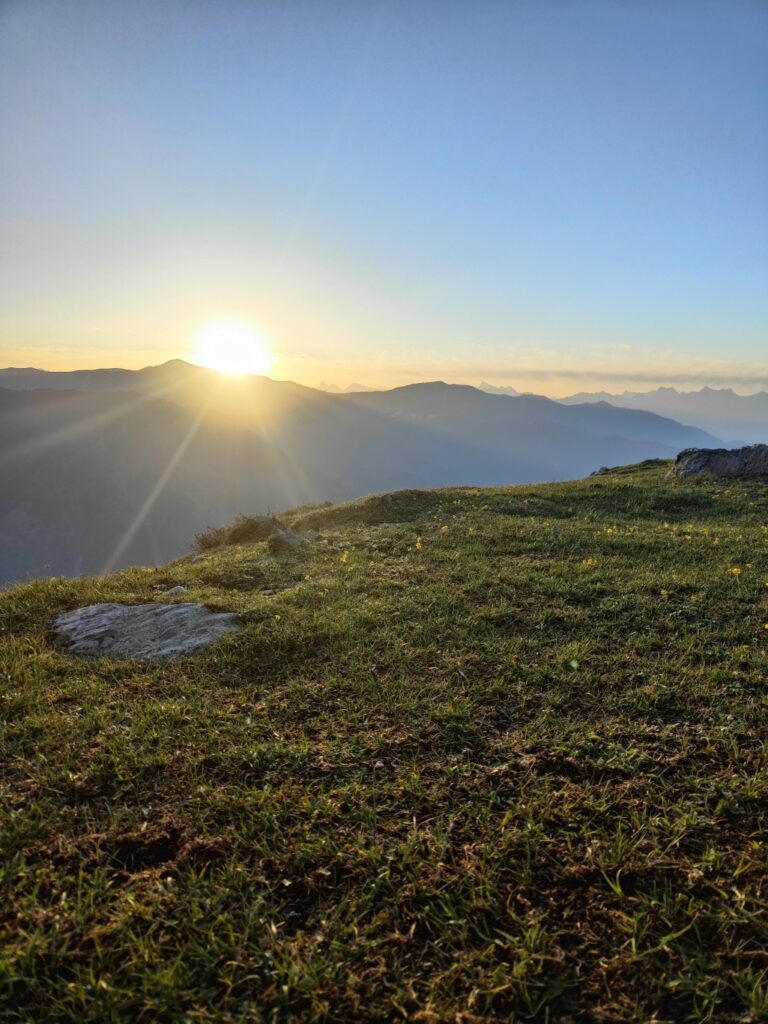 I packed up my gears and proceeded further down to the Talab Fali, one of the many passes across the ridgeline. As I proceeded along beautiful rolling meadows I came across more small, scenic lakes – blue oasis on the green ridgeline. Here and there I passed through small dwellings, all which seem deserted.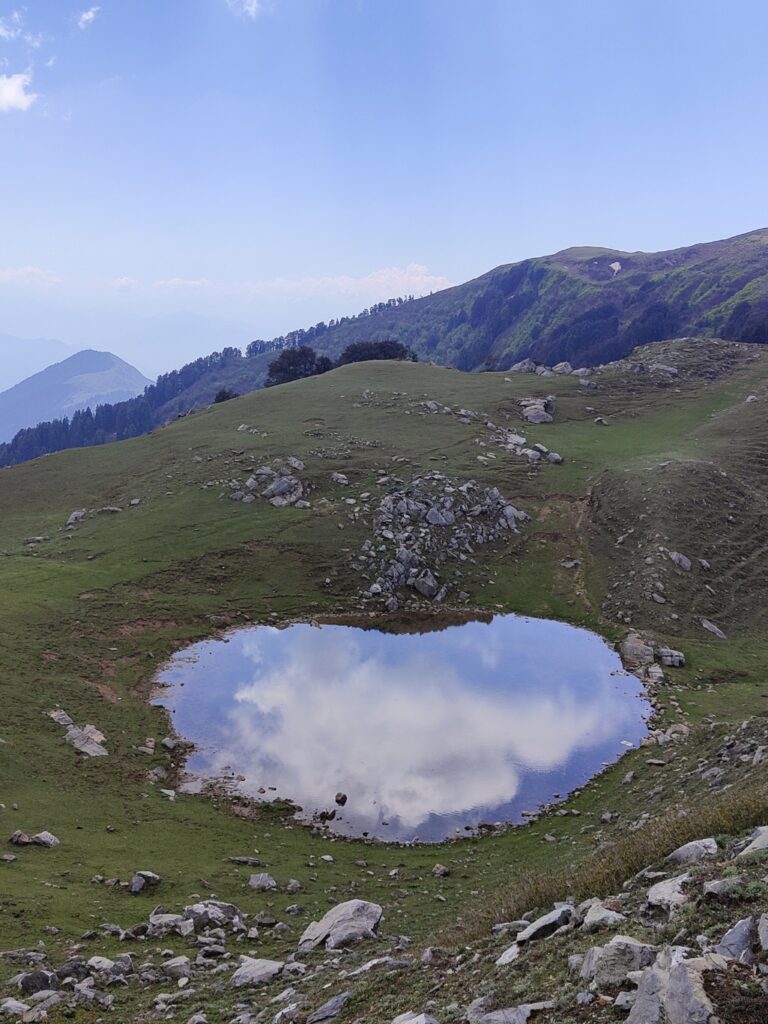 Further along I met a gujjar family which requested my ohone to get in touch with someone in the valey. Husband, wife, mom and three kids in traditional outfit. I could only image how the world was shaped in these young minds growing up in high meadows.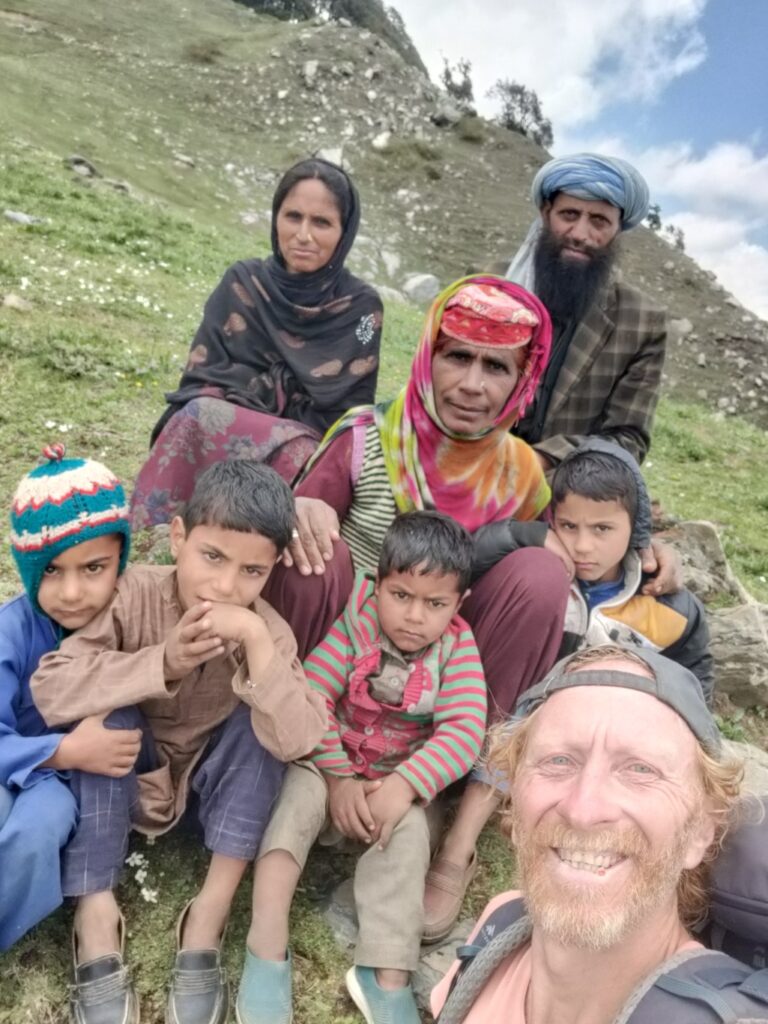 More lakes and dwellings as I traversed further South along the ridgeline. One entire herd of goats was basking in the sun on the large rooftop of a gujjar home. Now the Pirthijor peak (3000m) came into sight with big fortress like fortification on top.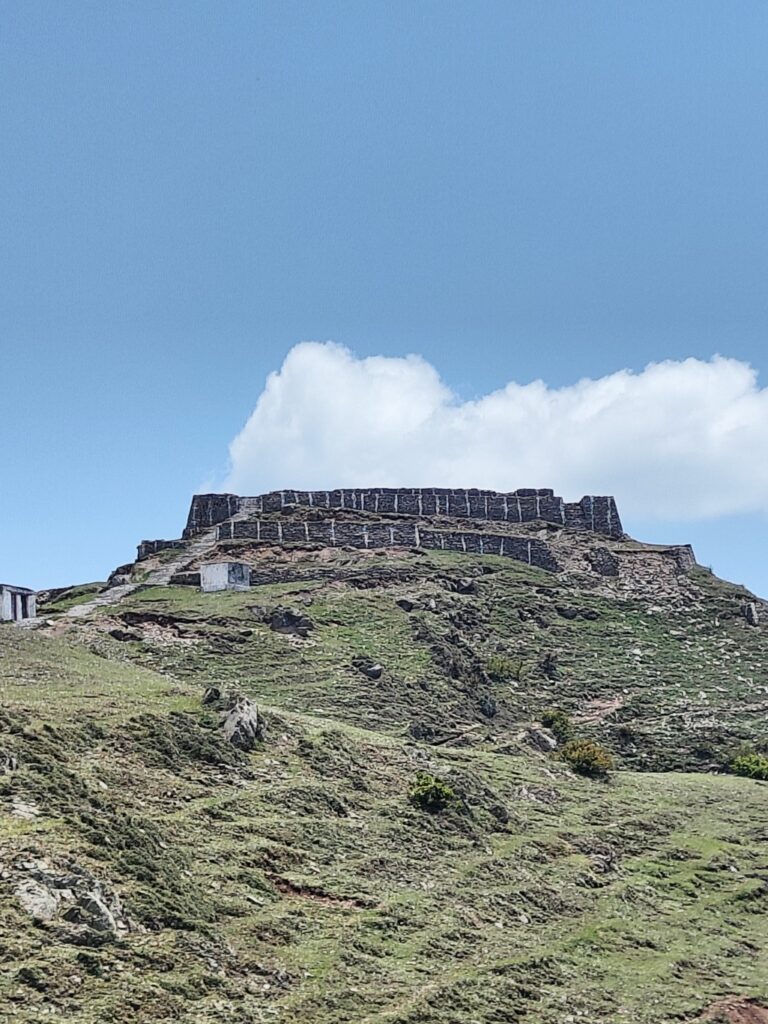 I resumed my journey along the green ridgeline going over and around countless hillocks. More lakes along the way. I finally hit the first inhabited farming settlement of Siragati at 2100m. My troat was dry as sandpaper not having found a spring since the morning.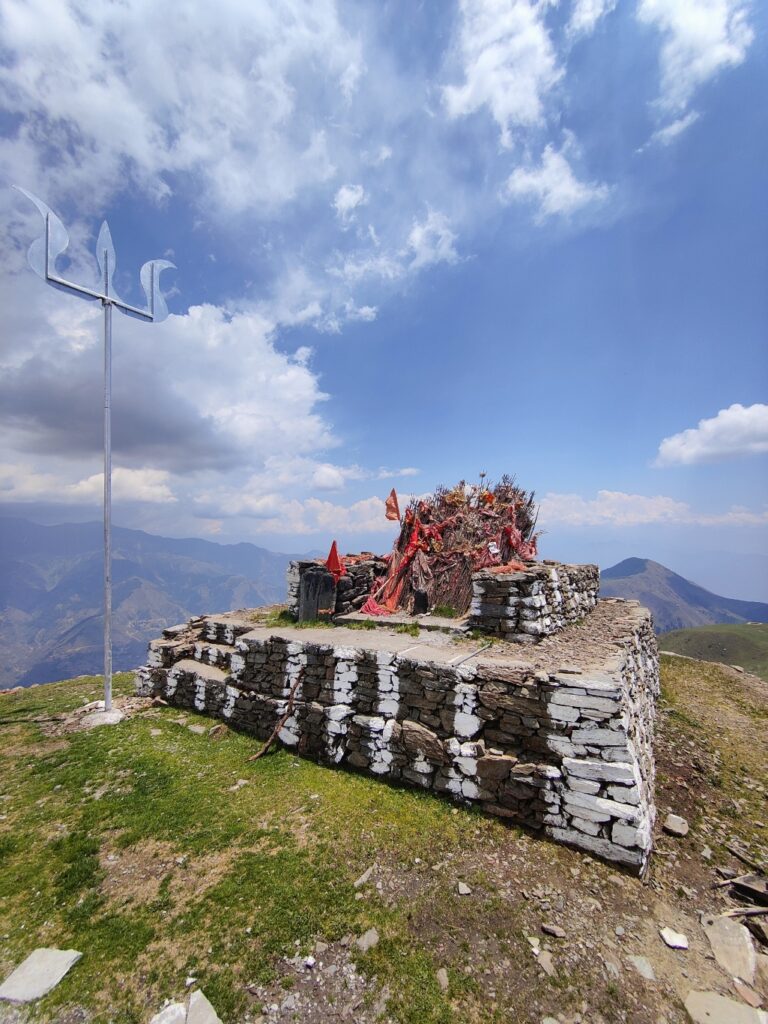 It turned out to be a famous temple accessible via well laid out rock path from different sides. I met a few people on top and took a short breakfast break. A local family climbed up playing drums on their way to give puja.
Finally the path went below the ridgeline and I could quench my thirst in a small spring. A little further I hit the road near a small hillock where various people gathered near a temple. Several cars were parked at the base.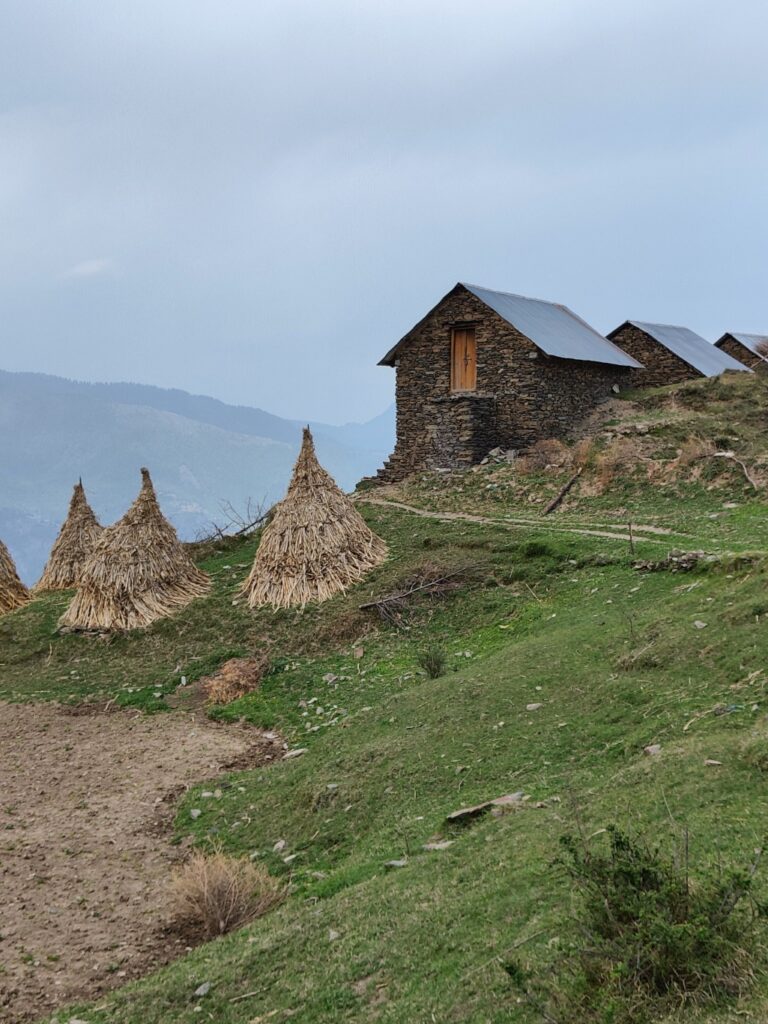 I now descended into Himachal through several hamlets, glad to reach habitation again after a lonely 2 day ridge traverse. The parh took me to Saluni, a larger village with several shops and dhabas. Perfect spot for night halt.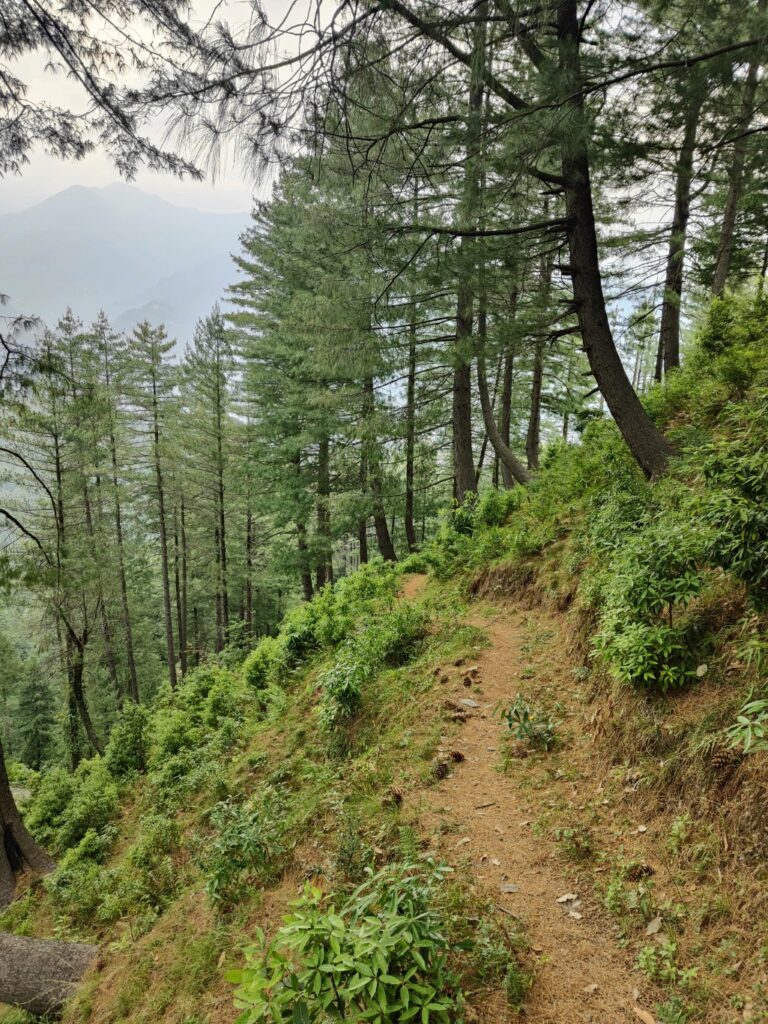 I charged up my power bank (usually takes 2 hours), phone and GPS watch for the next planned ridgeline traverse back to Bhaderwah. Myself indulged in delicious chicken kurma and rottis, recharging myself after an intense 60km fast hike with significant elevation gain.
As Saluni was the only place with dhabas in the region I decided to pitch up nearby so i could pack up food ration for the journey ahead. I climbed up above the village and put up my tent in the farm lands above. Below me a myriad lights twinkled in the Siul valley