On Aug 2nd my next co-trekker joined me at Leh: Ganapathy. We met up at the German bakery along with Madhumitha, old CTC trekker, whom I met over breakfast after many years and was doing volunteering work at Leh. We bought a couple of pending gears and had a last good meal before heading to the bus stand.Hy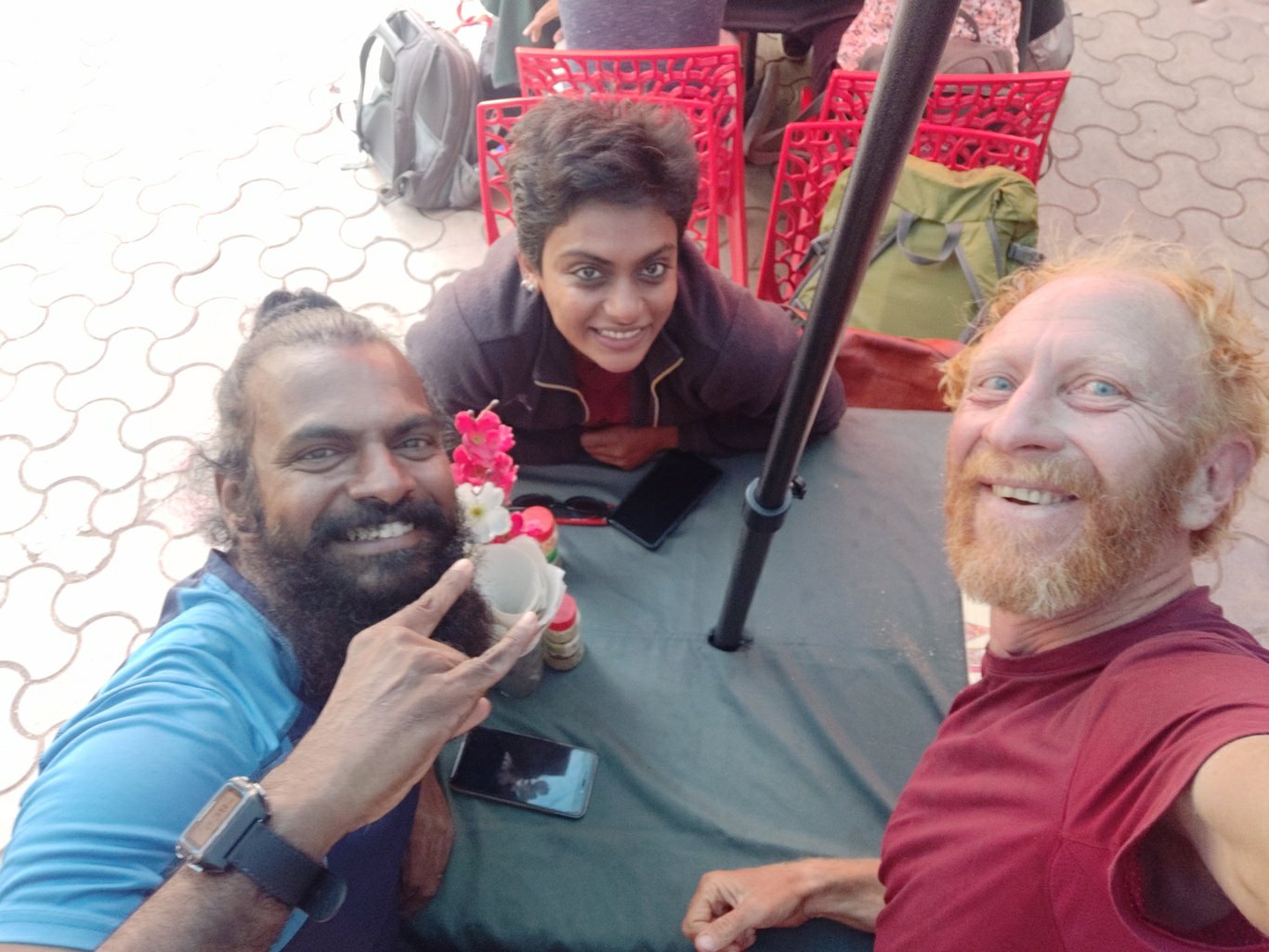 As the next bus to Lamayuru was only at 3pm (it was 11am) we decided trying to hitch a ride on the highway. We were not very successful until finally one hour later a Srinagar bound lorry stopped and picked us up for 200Rs per head. The vehicle had a beautiful decorated interior with colorful handcrafted wood designs.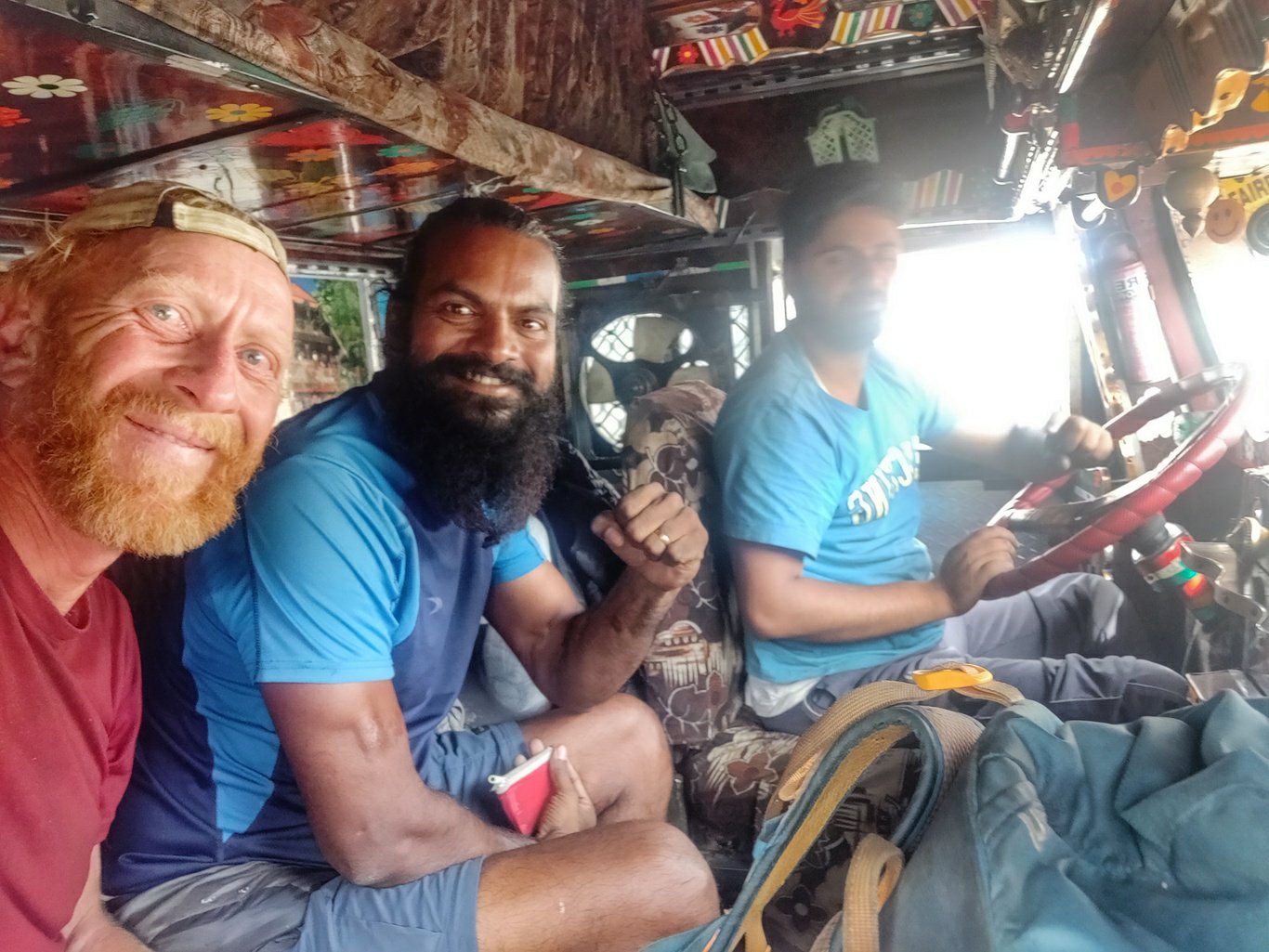 We reached Lamayuru, 120km away, fairly quick by 3:30pm. We had another late lunch and packed up 12 chapattis for the next two meals and bought some veggies and snacks for the multi day cross over to Zanskar. Lamayuru spots an ancient gompa and is a popular touristic destination with many restaurants and home stays.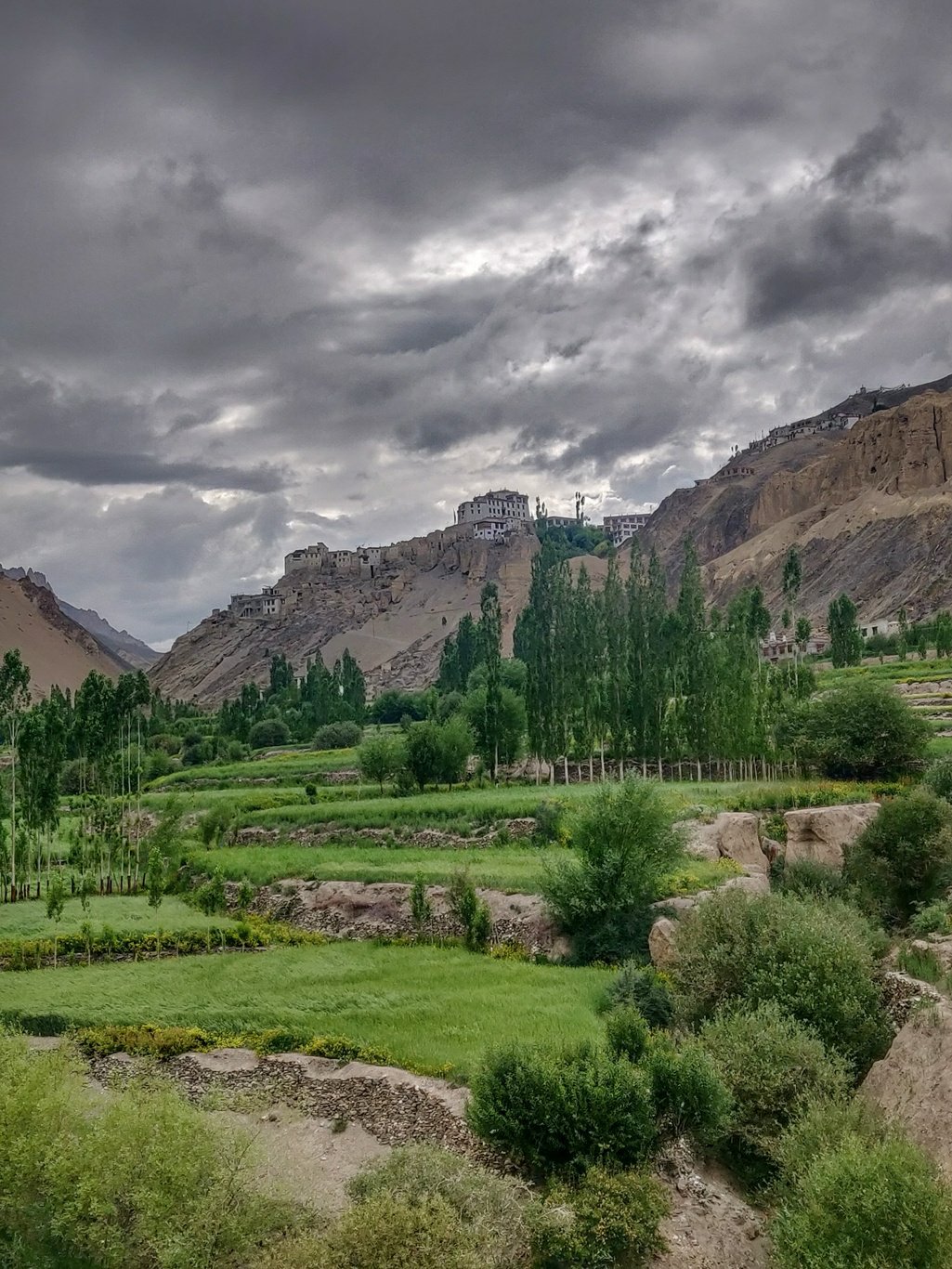 We started hiking at 4pm towards the Prinkti La pass, at 3700m, a good acclimitization for Ganapathy who just reache from sea level in Chennai the previous night. 1km below Lamayuru you take right into a lush green side valley with farmlands.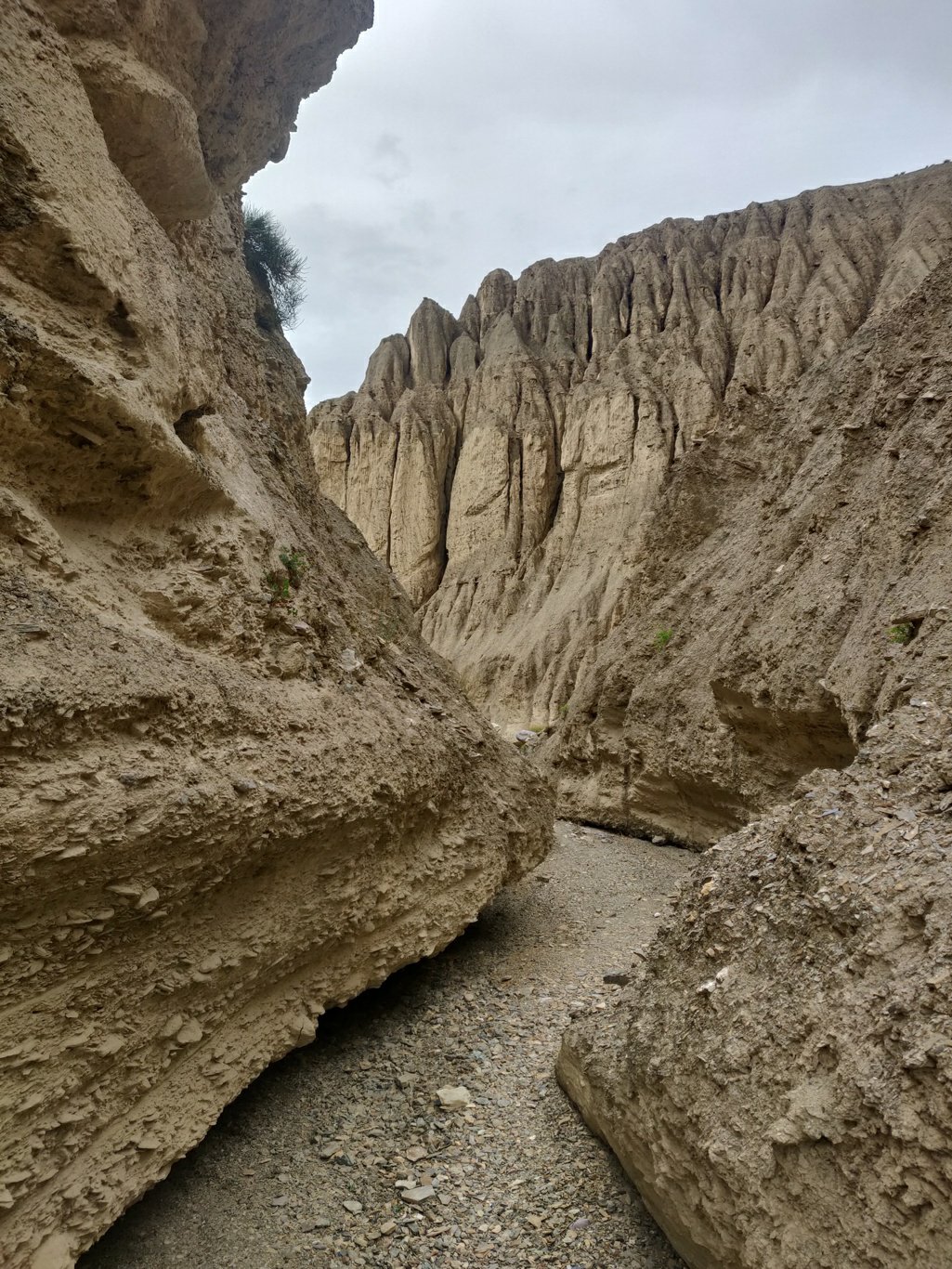 Soon after you enter a barren lightbrown open landscape and finally ascent towards the pass through a small, narrow gorge. Buddhist prayer flags decorate the Prinkti La, a seemingly not very frequented pass, looking at the absence of horse poop.
On the other side you descend through a small, dry valley which eventually turns into a small gorge until it joins the main valley near the village of Shillakhong at 3200m. Wanla is few KM's to the left on the main route to Photoksar and Lingshed.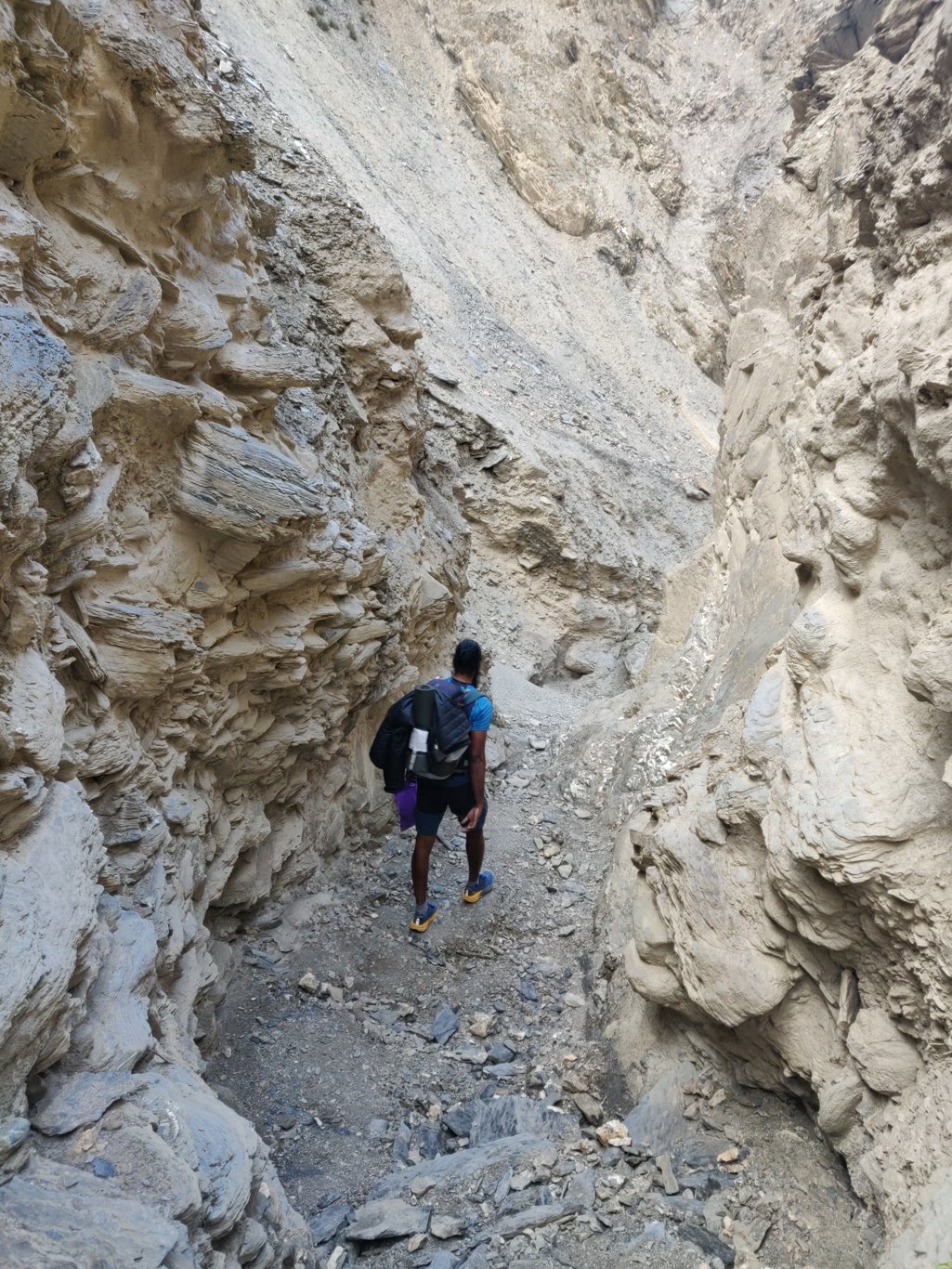 We instead turn right towards a 20km long canyon that eventually leads to the base of the Yogma La 4700m pass leading to Kanji village from where we plan to cross over to Zanskar. After a 1km walk upstream we find a deserted fairytale home which looks like the perfect spot for night halt.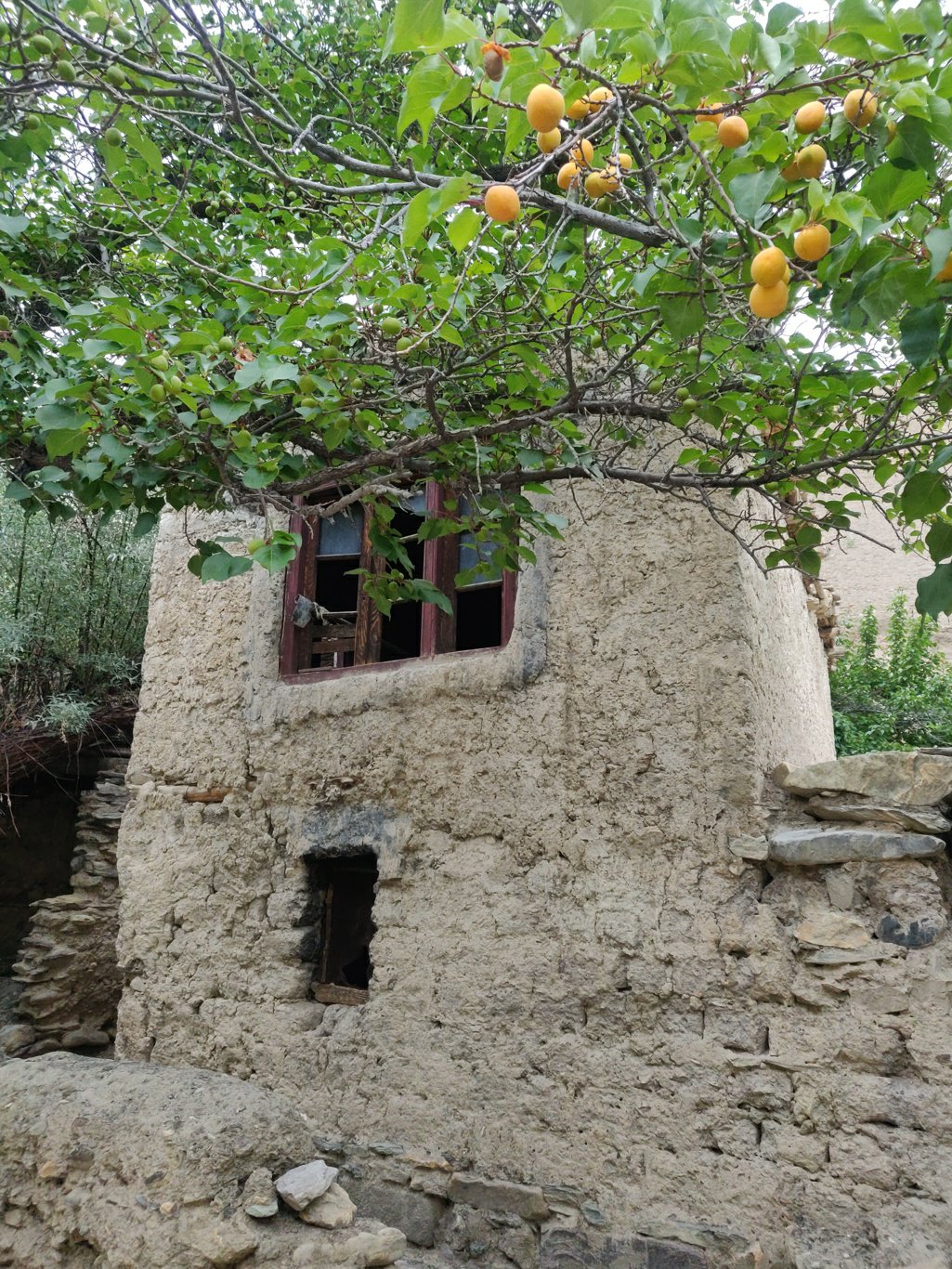 It's a two story home made from rocks with a nice covered portico in the back with a large open garden with fruit trees bearing hundreds of ripe yellow-orange small apricots. We settle down below the portico when it starts raining in the evening.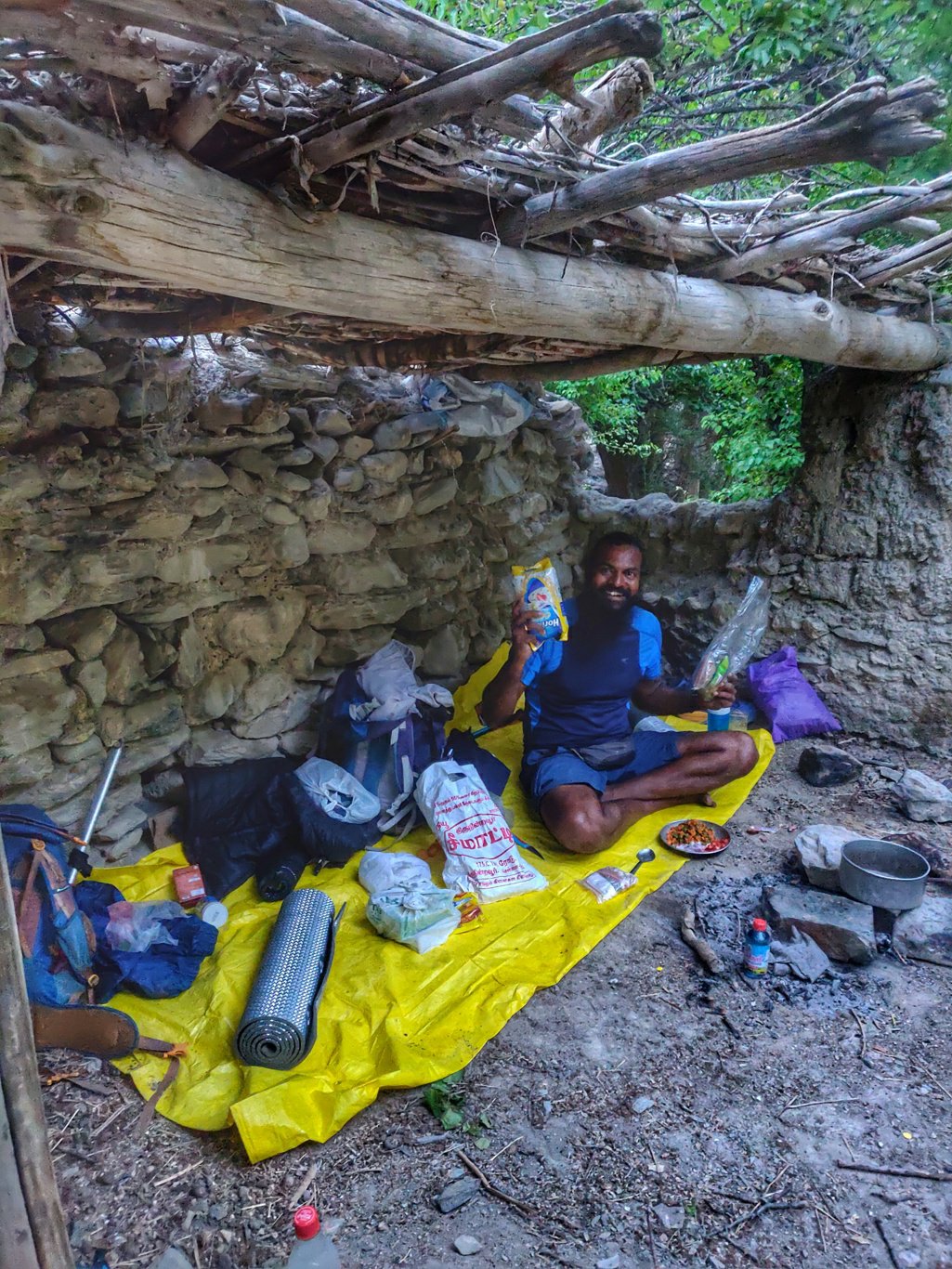 There is abundant dry wood to start a cooking fire. I head to the stream to fill up water and Ganapathy gets ready to cook a yummy fresh vegetable curry as side dish with the chapattis we packed. Dinner is delicious after a long day of travel and hiking.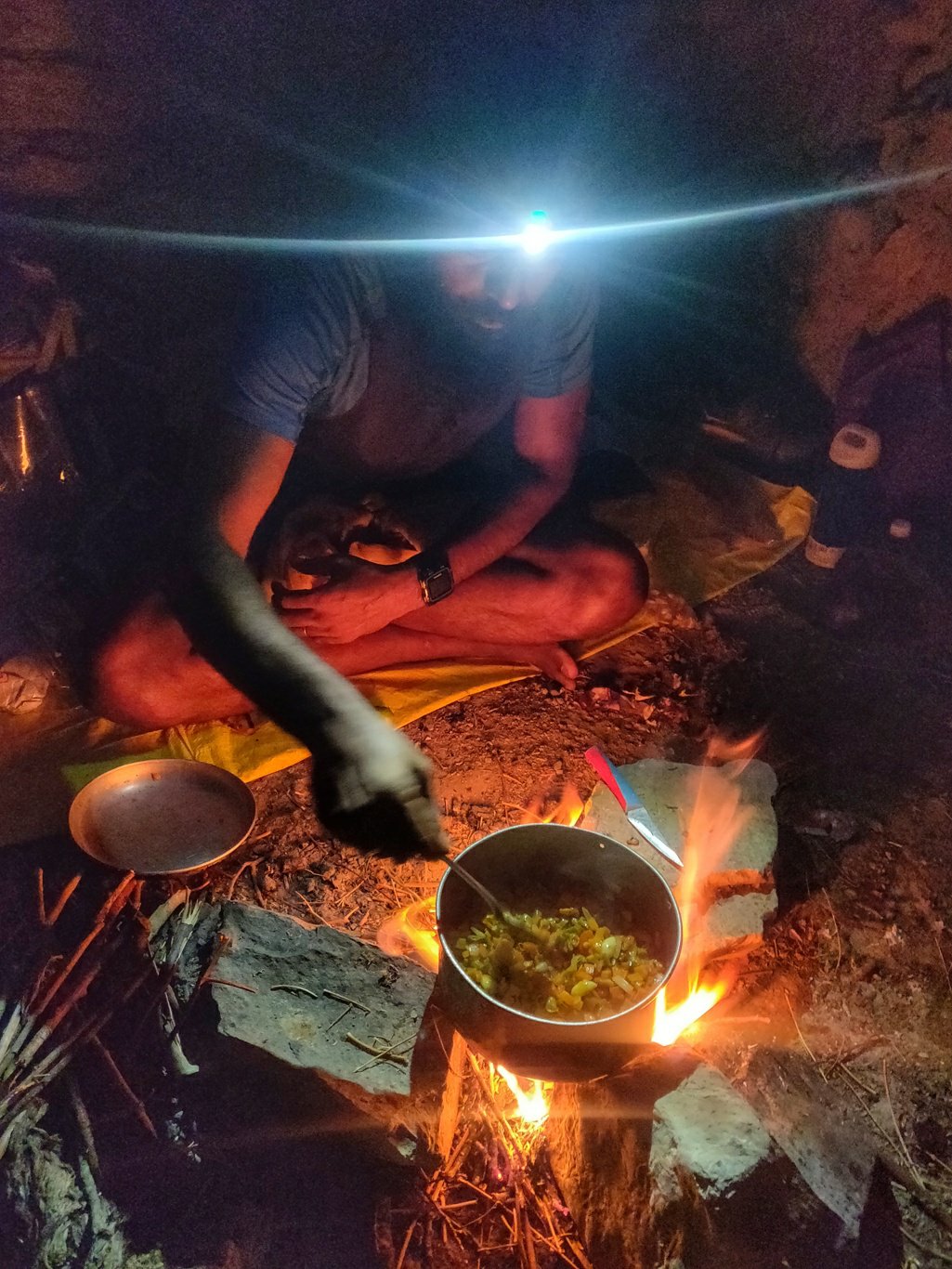 Post dinner follows lemon ginger tea with jaggery. I only wish Ganapathy the master chef could have joined me for the entire 6 months journey. Tummies full and body exhausted of the long travel journey we both sleep off peacefully in this beautiful location at 3200m.