We woke up in our little yak shelter as our host was bringing us hot Ladakhi salty tea. The night at 4100m altitude in the open valley had been cold.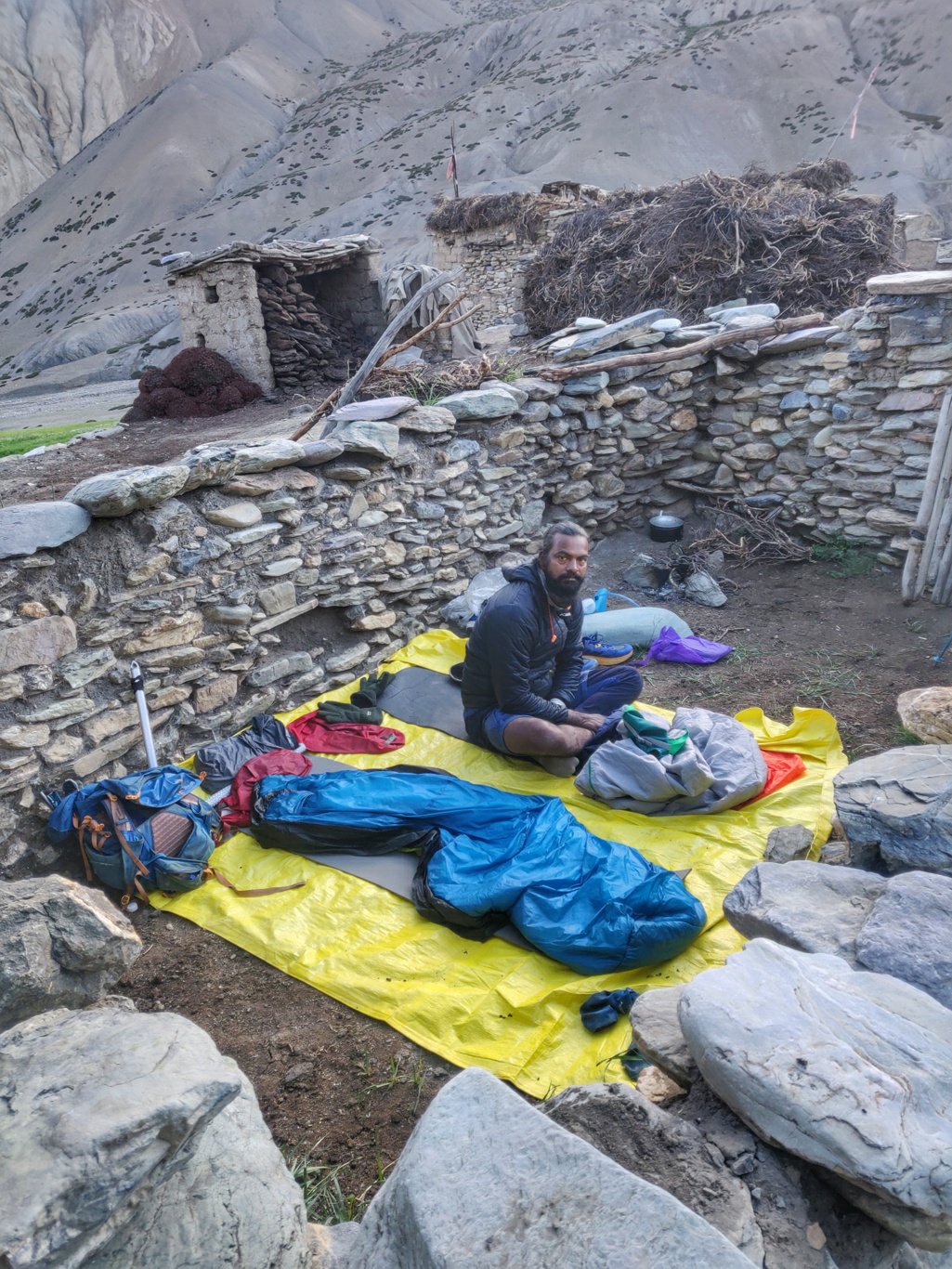 I walked around in the little farm which hosted us observing the yaks, horses and sheep in their shelters. The farm had collected lots dry bushes and cattle poop for cooking fire. The surrounding wheat farm lands would be harvest ready in another few weeks.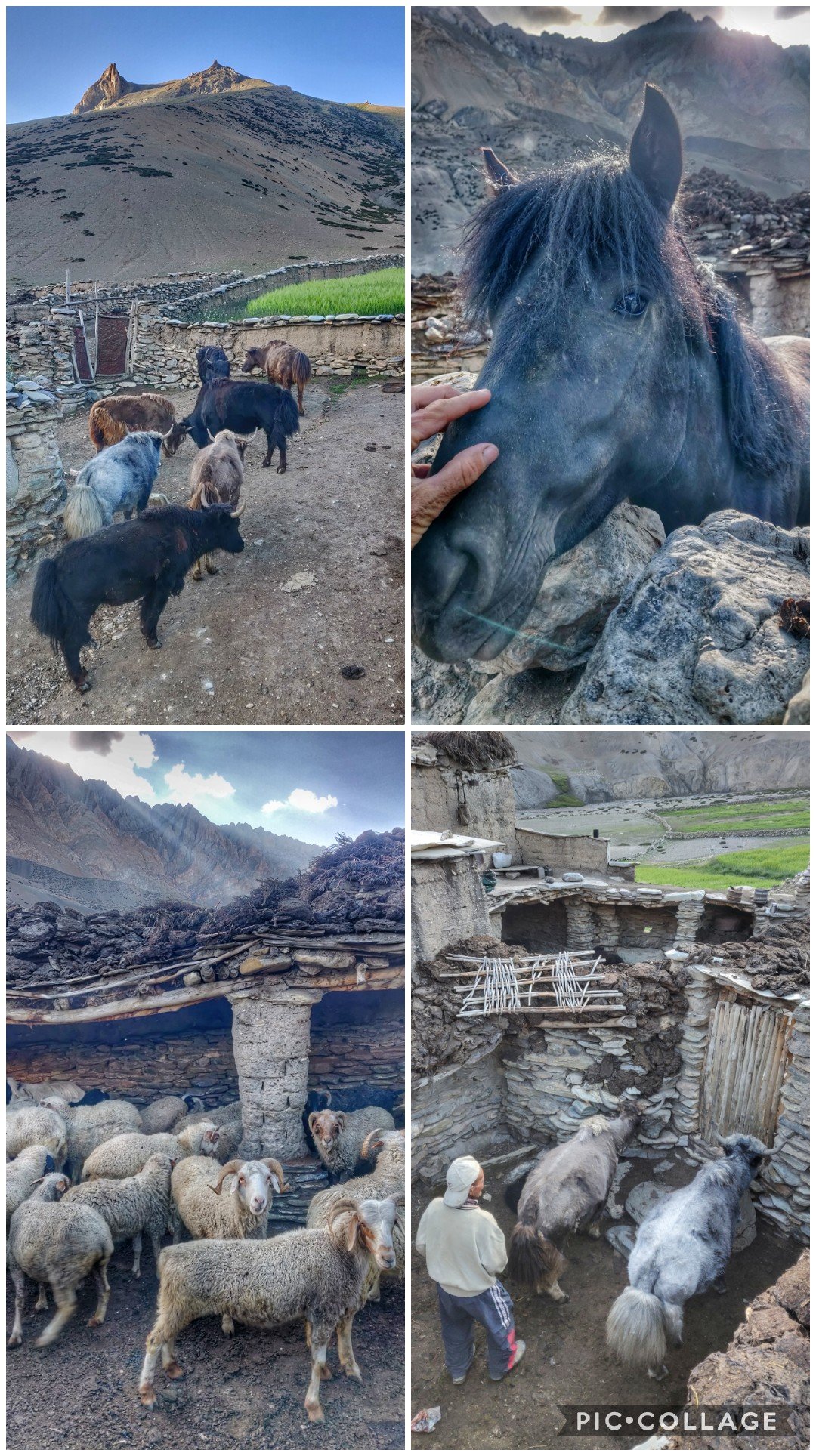 Our hosts offered us two cups of fresh yak curd which tasted thick and nutritious. We thanked them for their hospitality and proceeded our way through the vast farmlands towards the stream leading to Kanji, the first major village.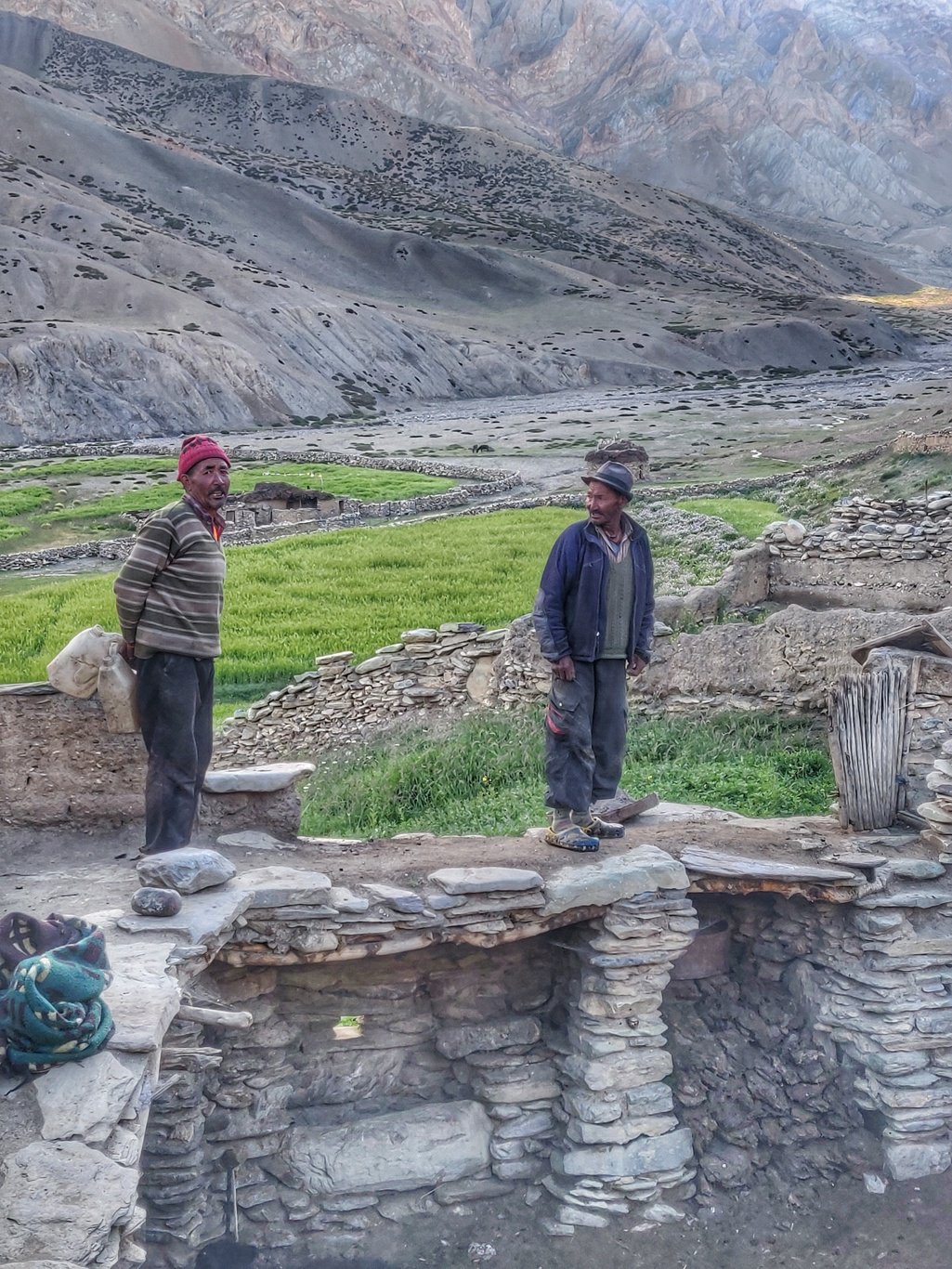 Along the way we came across a few more small farming settlements of 1-2 homes each, small green oasis in the vast desolate desert of Ladakh. Each settlement was irrigated from a glacial side stream flowing into the main valley.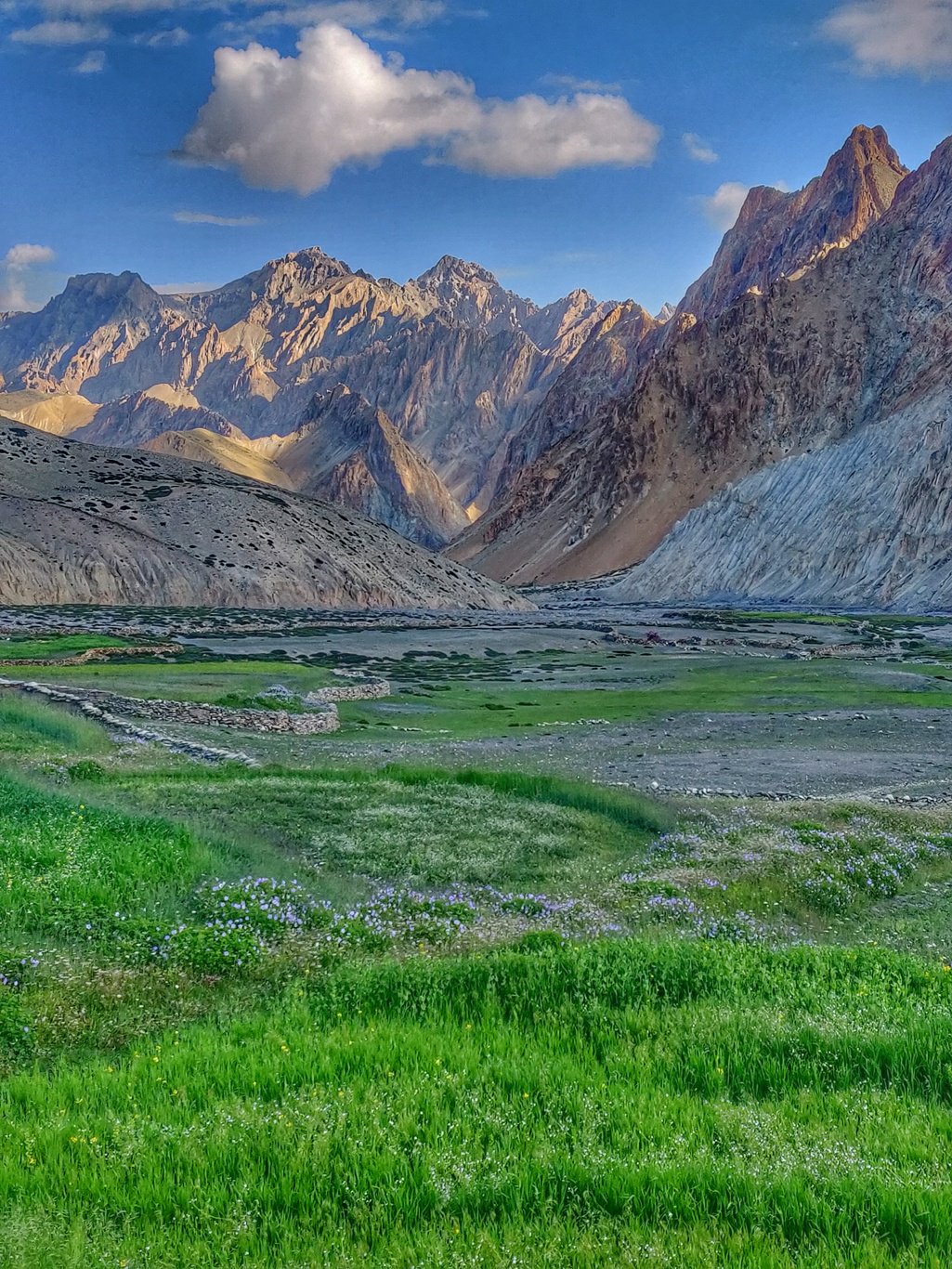 After 5km we finally reached the village of Kanji located on the confluence of two valleys. Kanji is located on a road head which connects to the Leh-Srinagar highway 15km away through a canyon like valley.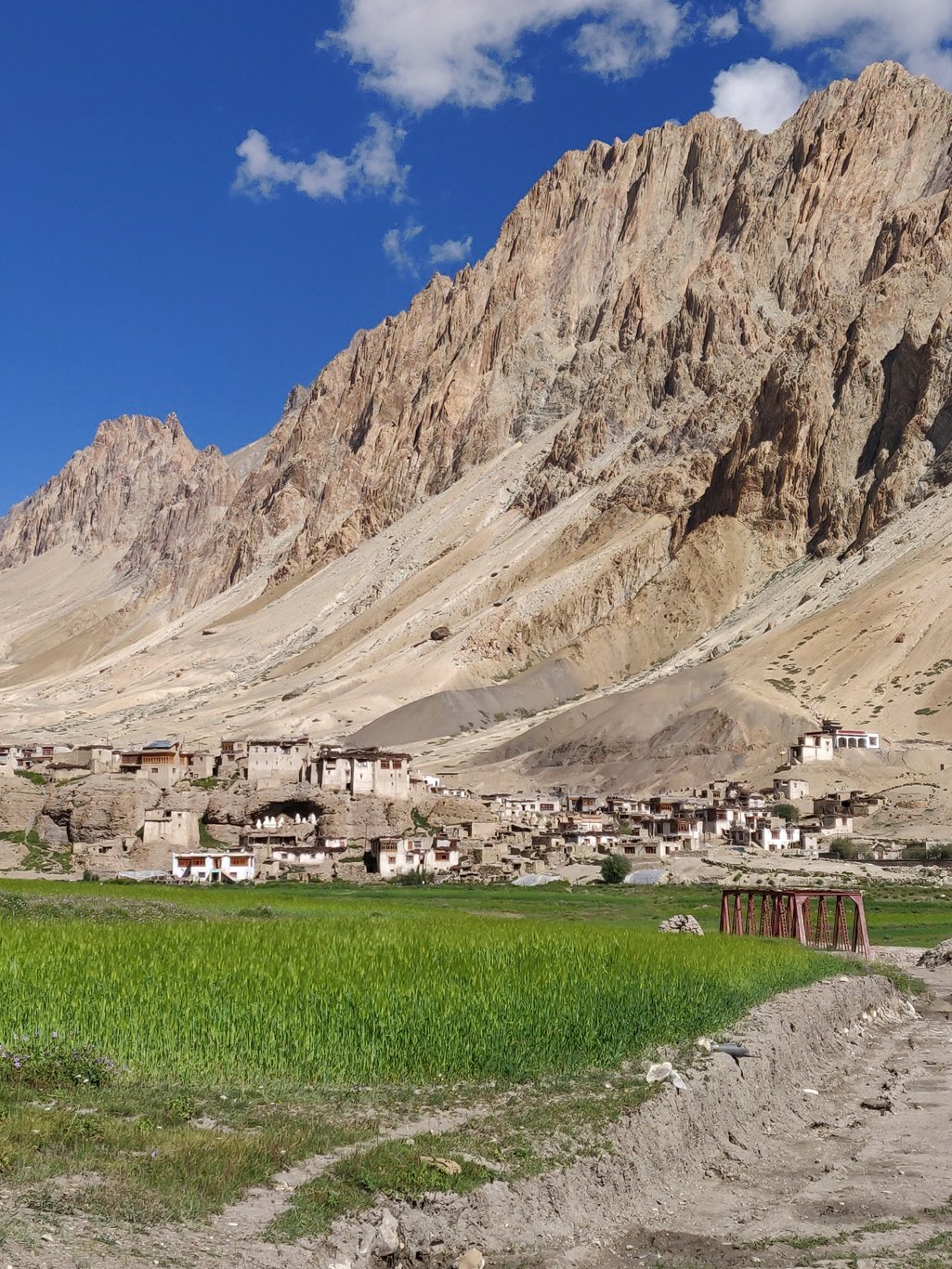 We had breakfast at the one and only shop cum dhaba of Kanji and packed up food ration for the next 3 day crossing across the Kanji La, Pidong La and Barmai La to the next bigger village of Linghsed on our way to Zanskar. We took a peaceful powernap in a small portico near the campsite below the dhaba.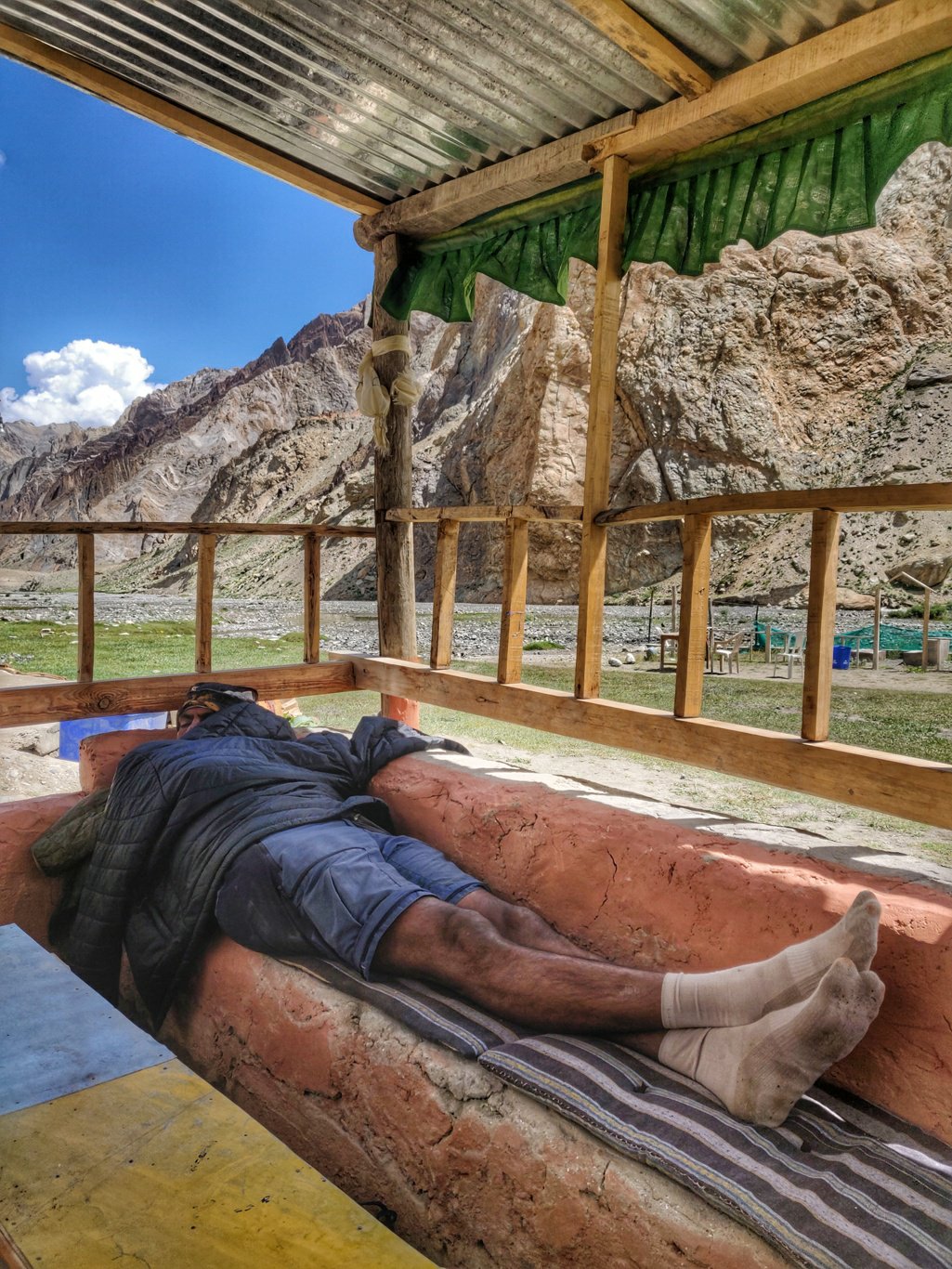 The Kanji La being 5200m and my sea-level residing co-trekker Ganapathy on his 3rd day only in the mountains we decided to take it easy and camp at the base of the Kanji La giving him annother day to acclimitize.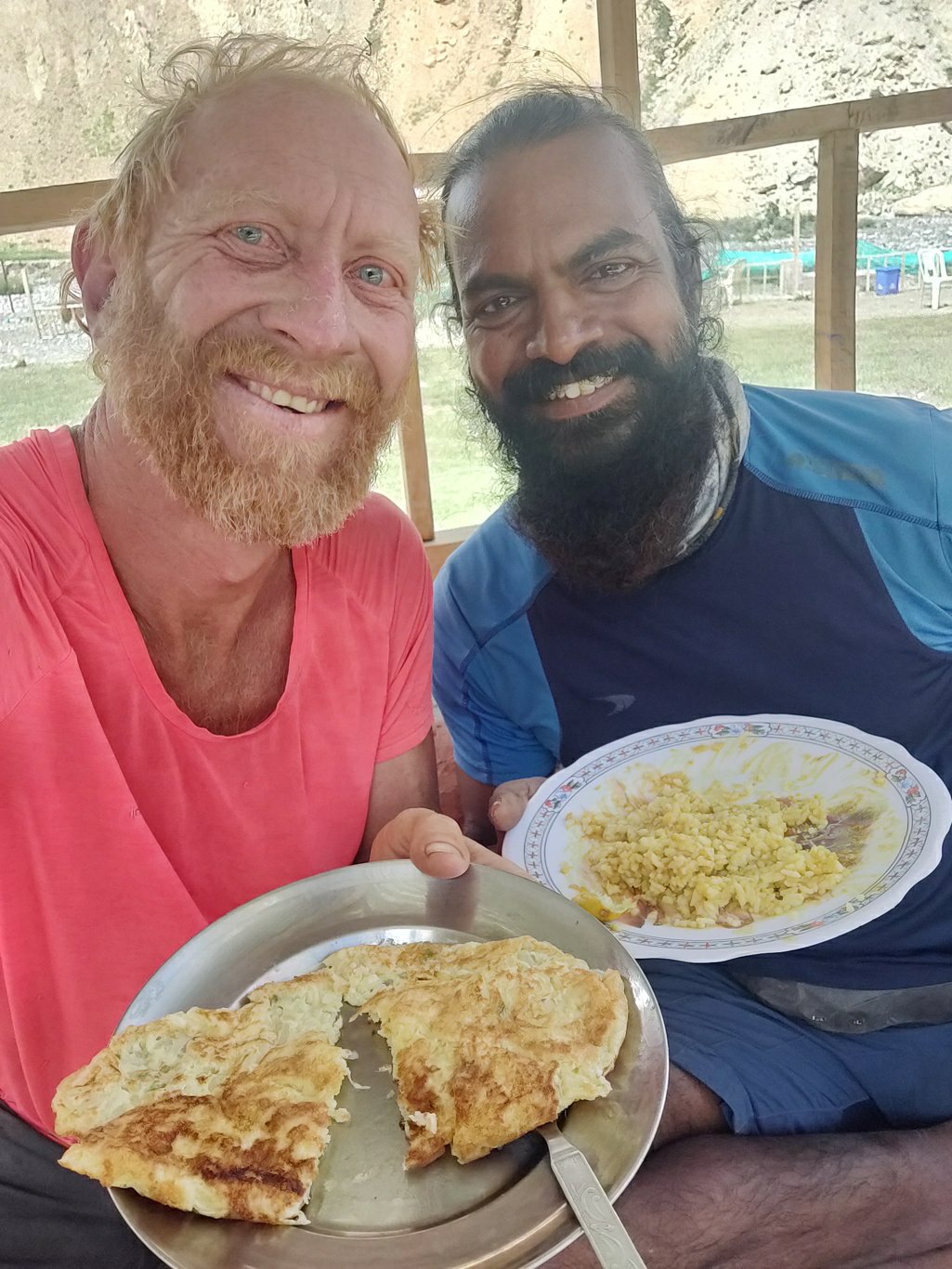 Before leaving into 3 days no man's land we had another sumptuous meal: rice and dhal for Ganapathy and my default "do Maggie and do andha". Two cups of tea and we were on our way again at 2pm, targetting the Kanji La base camp at 4300pm by evening.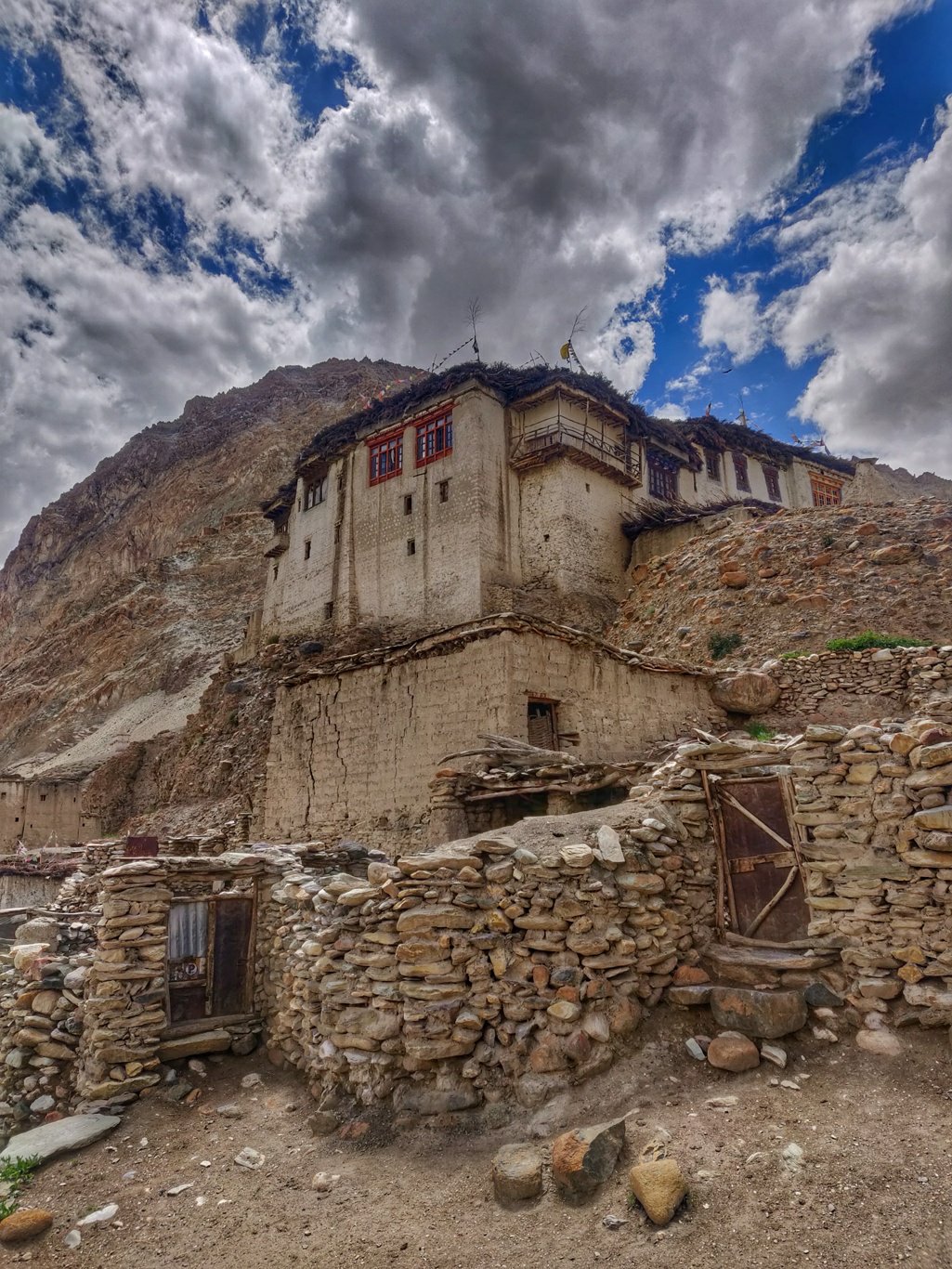 Kanji spots a couple of beautiful ancient buildings and gompa's as well a few homestays. We head upstream in the valley South of Kanji through beautiful vast farm lands bordered with yellow and blue flowers bordered by high rising mountains.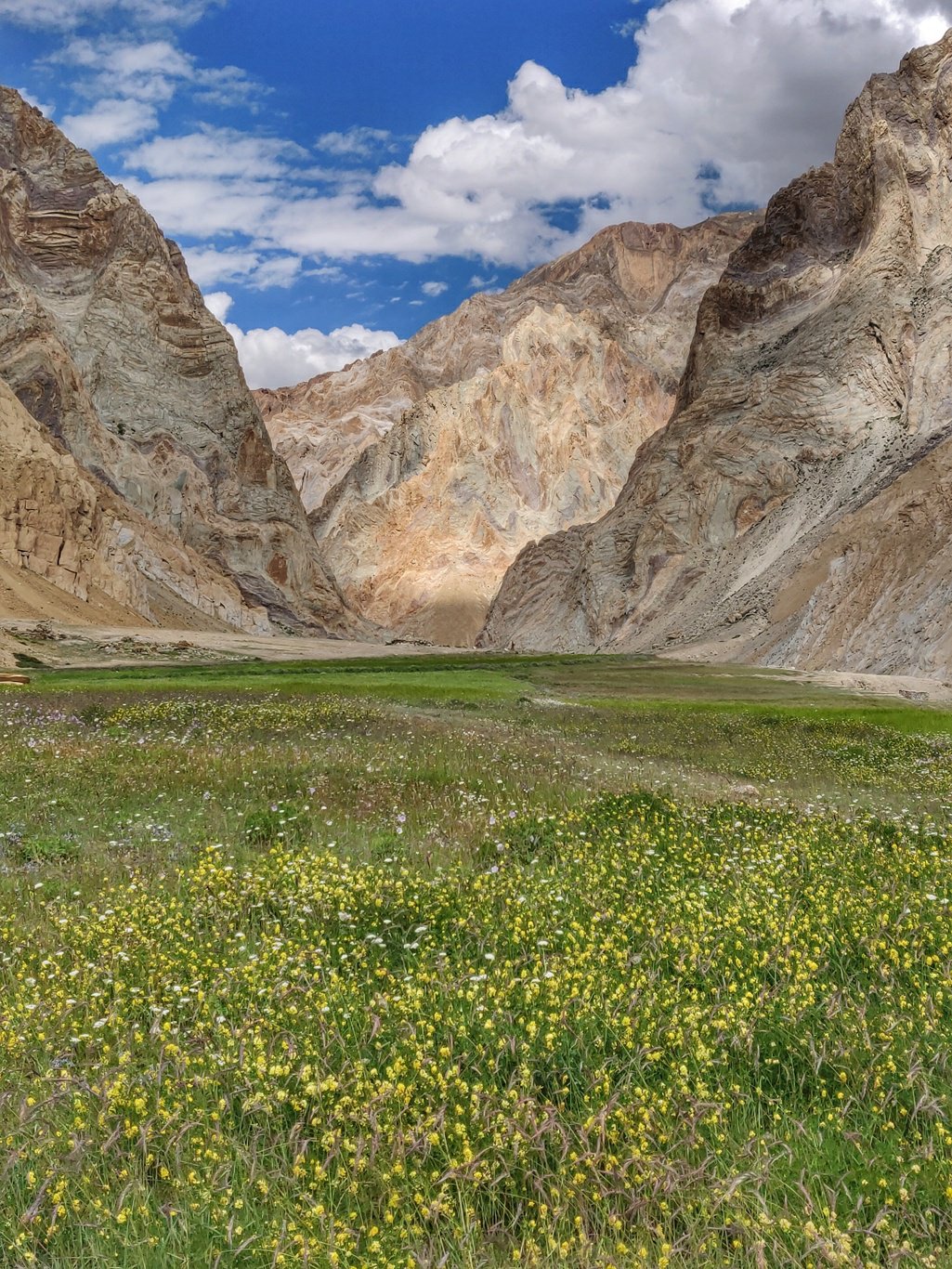 There is a pretty clear path which runs along the stream and regular horse droppings point to a frequent used hiking route. The stream winds left and right of a canyon like valley forcing us to cross the river multiple times.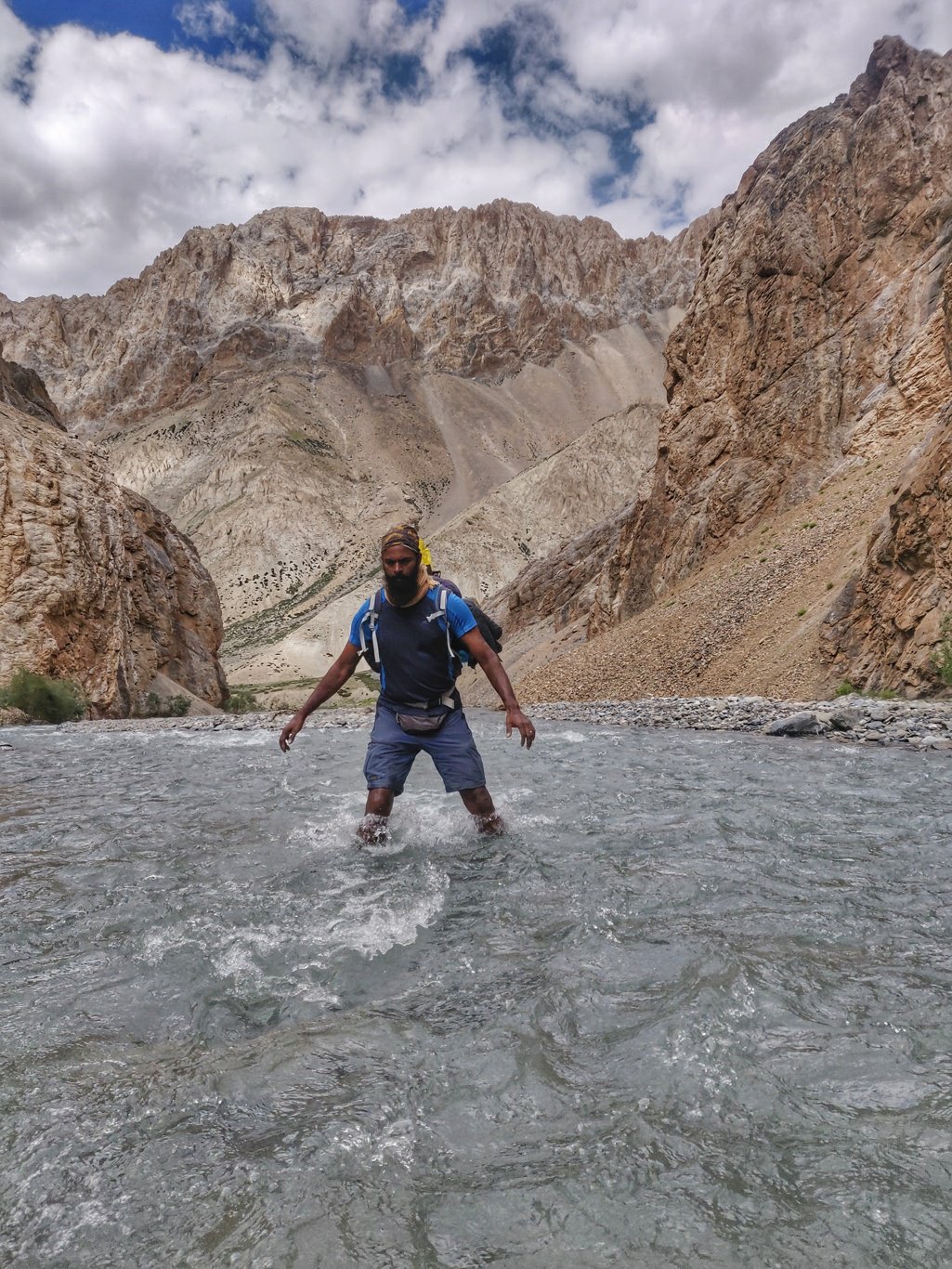 The force of the afternoon melt water is fairly strong but only at knee level early August so pretty safe to cross. The valley slope is very gradual and there is lots of vegetation along the way.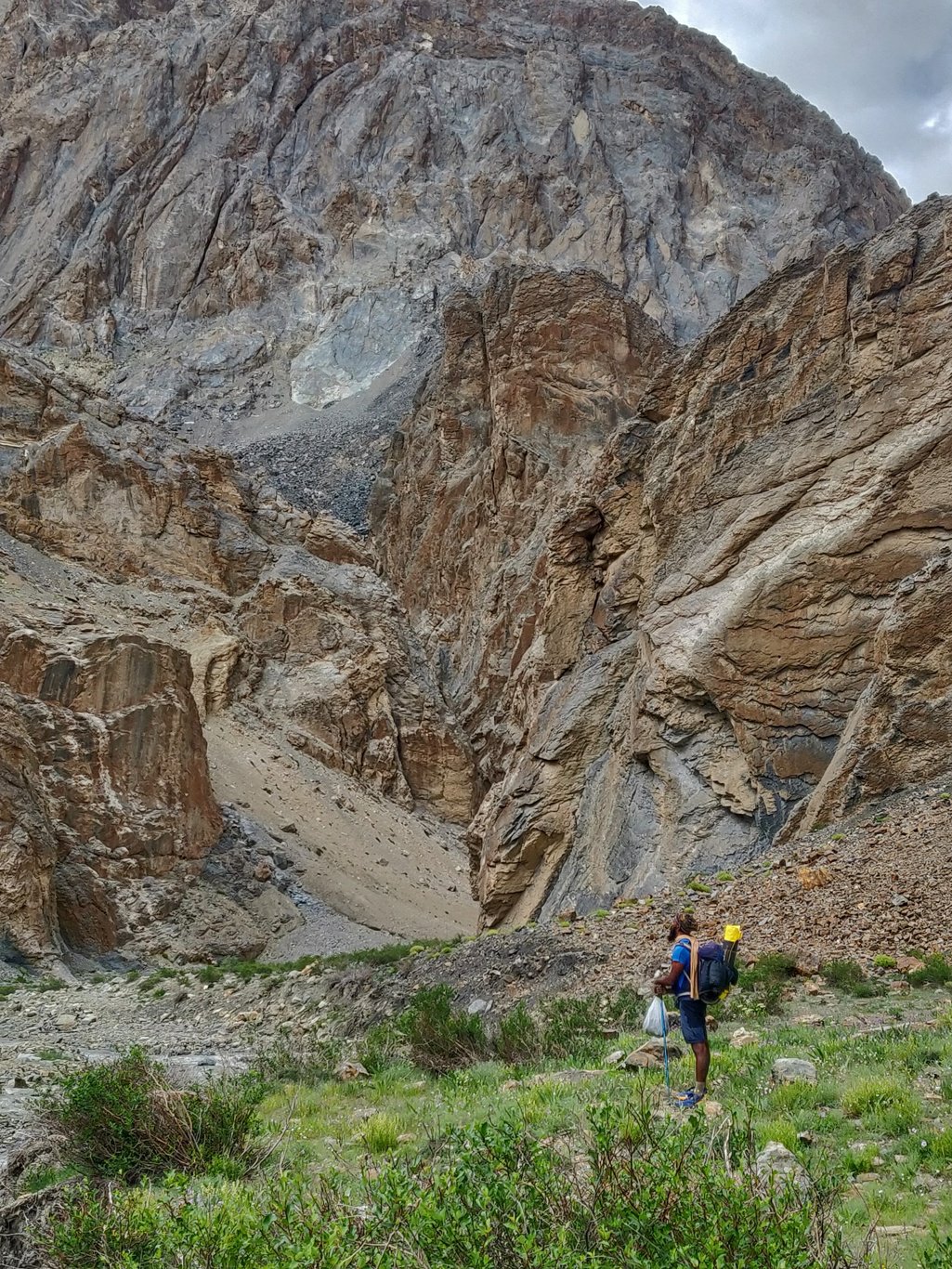 A few KM's before the campsite we start collecting cow dung to cook dinner at the camp. At one point the valley opens up completely with three side valleys joining together. At 4230m there is another split in the stream and we turn right towards the basecamp which is just 1km away marked by a big garbage dump.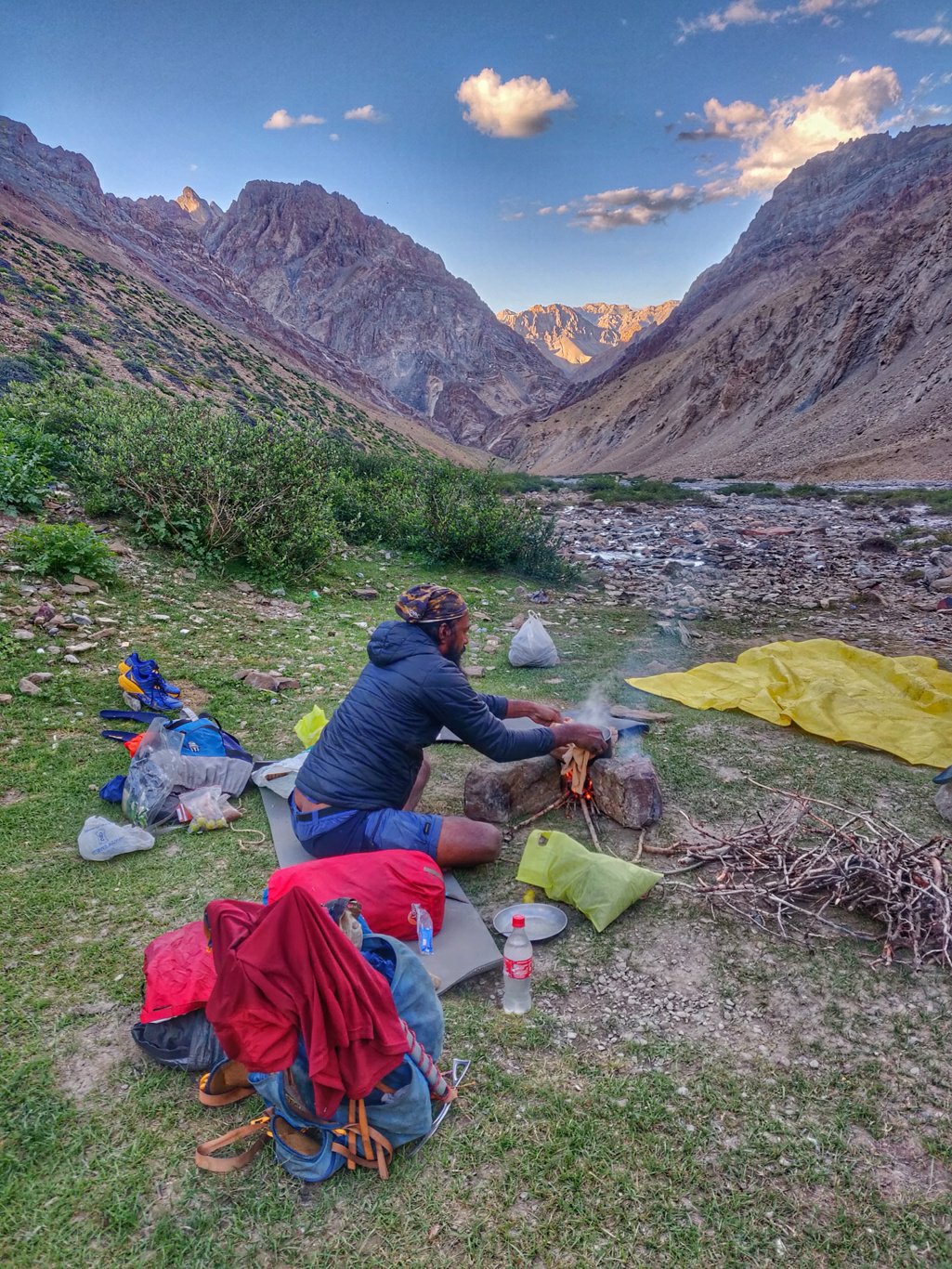 We settle down on a small flat and gather some firewood to start cooking. Lemon ginger tea with jagery for starters followed by chowmein noodles with onions and magic masala mix which turns out to be 4 instead of two portions.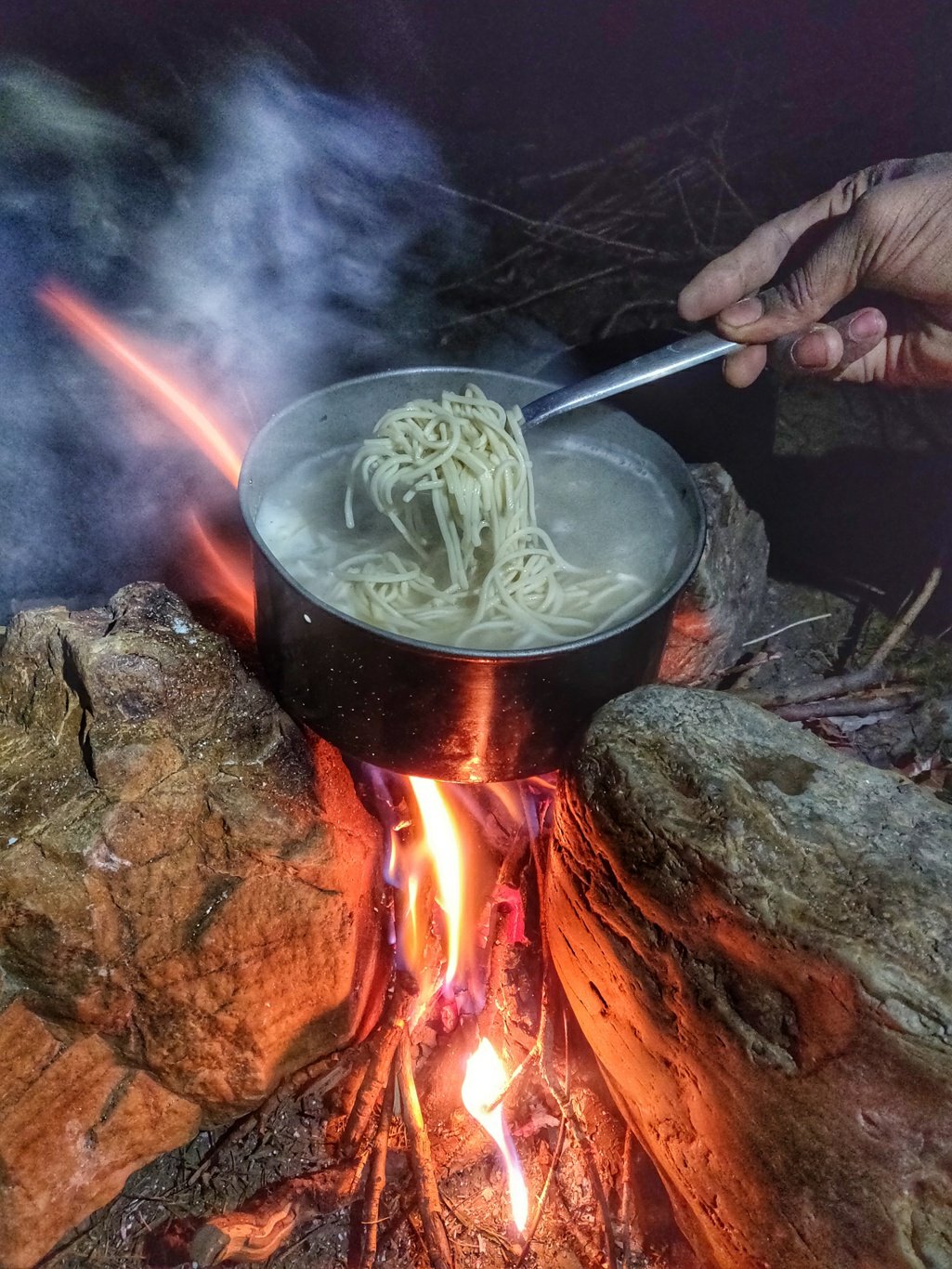 With tummies full we settle down below another beautiful Milky way in the night skies above during a new moon day. Post sunset temperatures drop quickly at 4300m with a steady wind blowing through the valley. We break the cold wind using a tarpaulin sheet making it much warmer.