Summary map showing all 120 passes crossed during my 4 months journey through geo-tagged photos on a topographic map. The exact location of each pass (and 341 hamlets crossed) has been added to Open Street Maps.
Summary list of all passes. For each pass the starting and ending hamlet is mentioned, the elevation gain and drop, the district, level and any difficulties / dangers faced. Click on the name of the pass for the corresponding blog post and photo albums.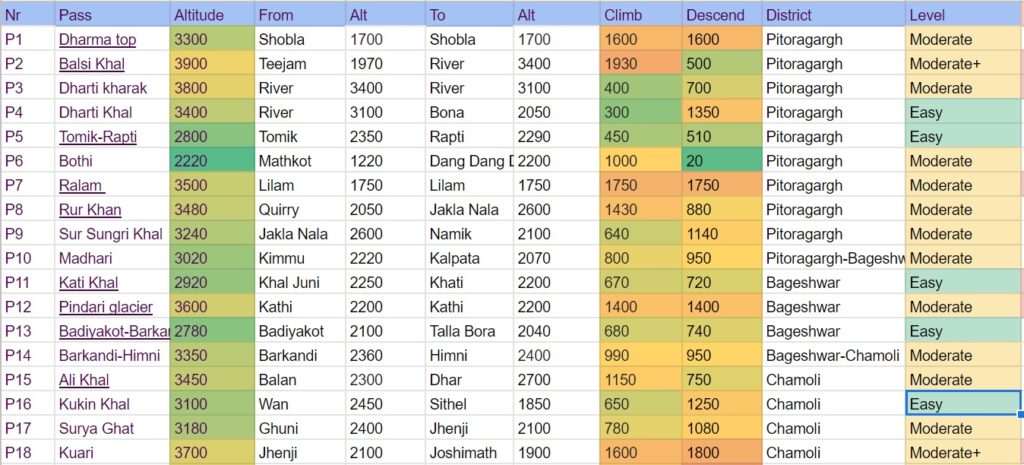 Photo album of all 120 passes crossed.