I woke up from the portico of the PWD forest rest house at Balgaon to the beautiful sight of a bright orange colored sunrise at the horizon. The clear blue overhead sky of the previous days had turned completely overcast today. I grabbed two bread omelettes for breakfast in one of the two small dhabas and packed up a third one for the journey.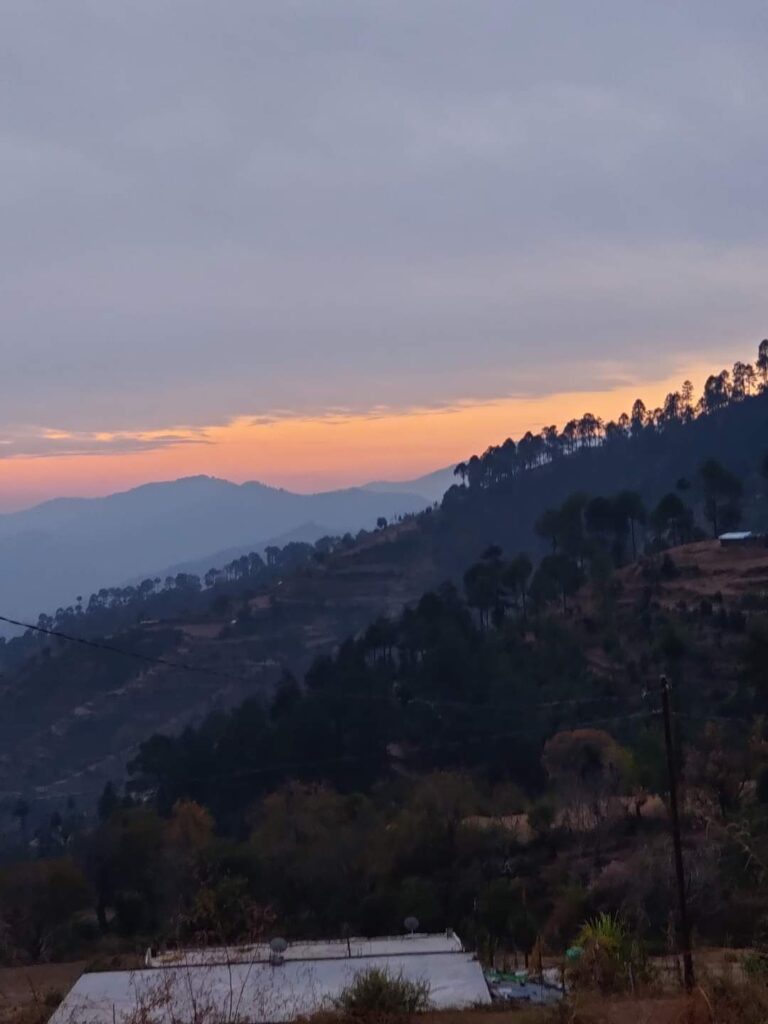 I initially followed the road until I climbed up through a small trail that turned into a side valley near Baniyana. From here a clear path climbed up through a lush green desolate valley. Target today was the 2900m Bahak peak while crossing over into the Yamunotri valley. Exploration at its best with the trail eluding me several times on the way.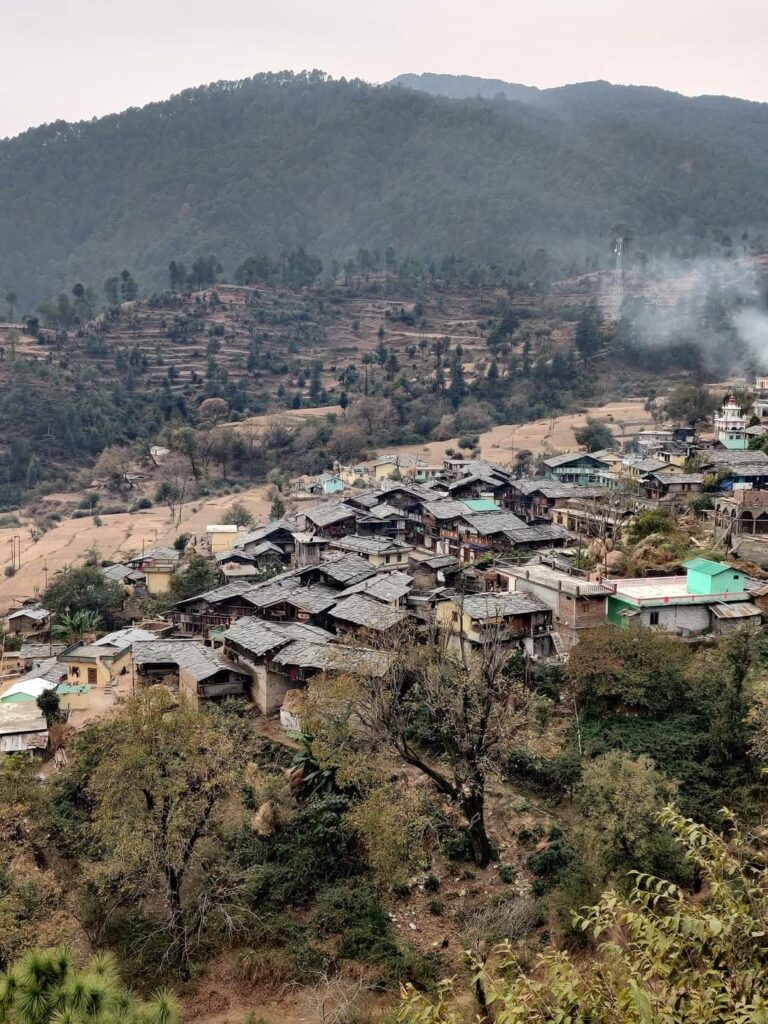 After climbing up to a saddle I followed a ridge towards the East offering beautiful views on the forest and valleys below. Where the ridge turns North I encountered the first fresh snow making walking along the slope a bit tricky in some places. As I approached Bahak peak I heard the sound of music nearby. To my surprise there was a temple on top and a crowd of some 50 people celebrating the annual festival at the Baba Baukh Nagraja temple.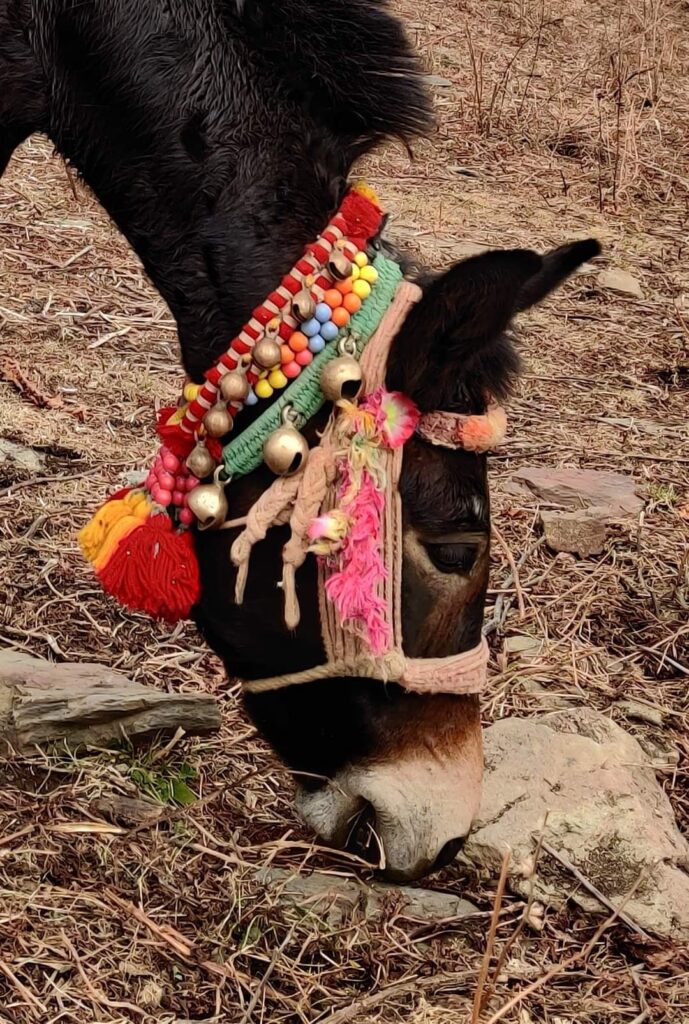 I took some photos and videos of the happenings. People were preparing food in big vessels and planning to stay overnight on top. Temperature was really cold today on this wind exposed hillock at higher altitude. I followed a group of mules descending on the opposite side along a clear path which was not on my map.
The path eventually lead to a small Ghat road where I hitched a short ride in an 800 till the start of another trail that descends into the Yamuna river valley near Darkot. The trail gradually descended along a ridge through forest and isolated & deserted farming hamlets.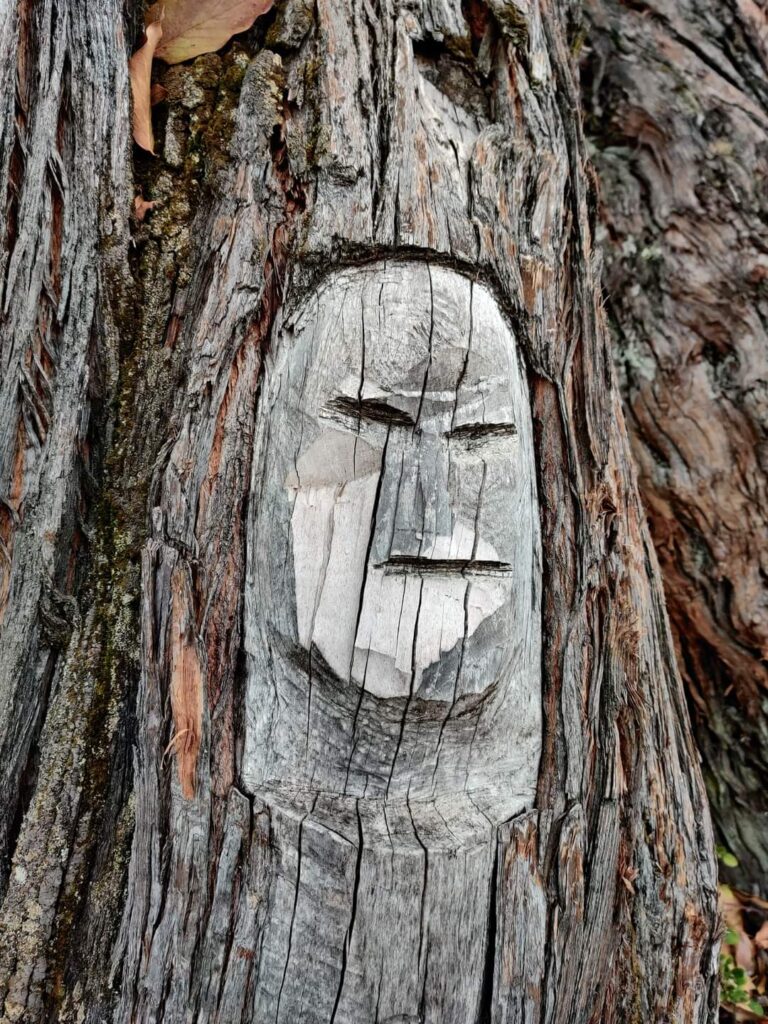 A few hundred meters above Darkot I passed through a picturesque hamlet with beautiful homes. One family invited me over for a cup of hot tea which I happily accepted. From here it was a short walk down into the valley to the large town of Darkot where I had some yummy mommo's in a small road side dhaba while recharging my phone for the next traverse ahead.