During the 2020 lockdown myself and a few volunteers mapped the Indian Western Himalayas in detail. We mapped 2800 passes, 500 hiking routes (approx. 12000km), 2500 peaks, 2000 glacial lakes and 40 thousand remote human settlements across the Western Himalayas creating a true treasure trove for the independent, alpine style hiker.
We also digitized 63 thousand kms (!!!) of potential hiking trails from various legacy maps which are yet to be explored, accurately GPS recorded (if still existing) and mapped into OSM. This is an ongoing project – currently around 5% has been mapped.
Above data is accurately geo-referenced and captured in Open Street Maps. The information can viewed through various OSM map viewers and mobile navigation apps.
Mapping the Western Himalayas
The lack of accurate, detailed maps have always hampered independent hikers to explore the Himalayas. Initiated during the 2020 lockdown and with extensive volunteer efforts over 2 years the Indian Western Himalayas have been mapped in unprecedented detail in Open Street Maps. Tens of thousands of geographic features useful for the alpine explorer were mapped using legacy maps.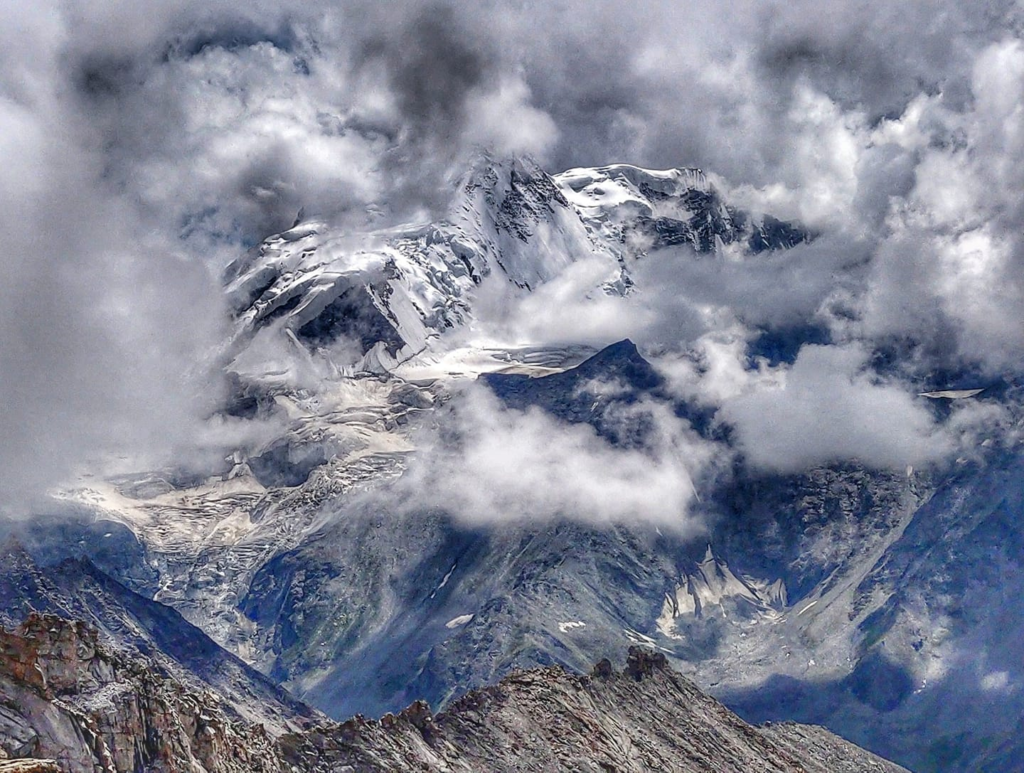 Mapping the Himalayas
Below article written for The Himalayan Journal of the The Himalayan Club is an excellent read presenting an overview of the mapping efforts done for the Western Himalayas.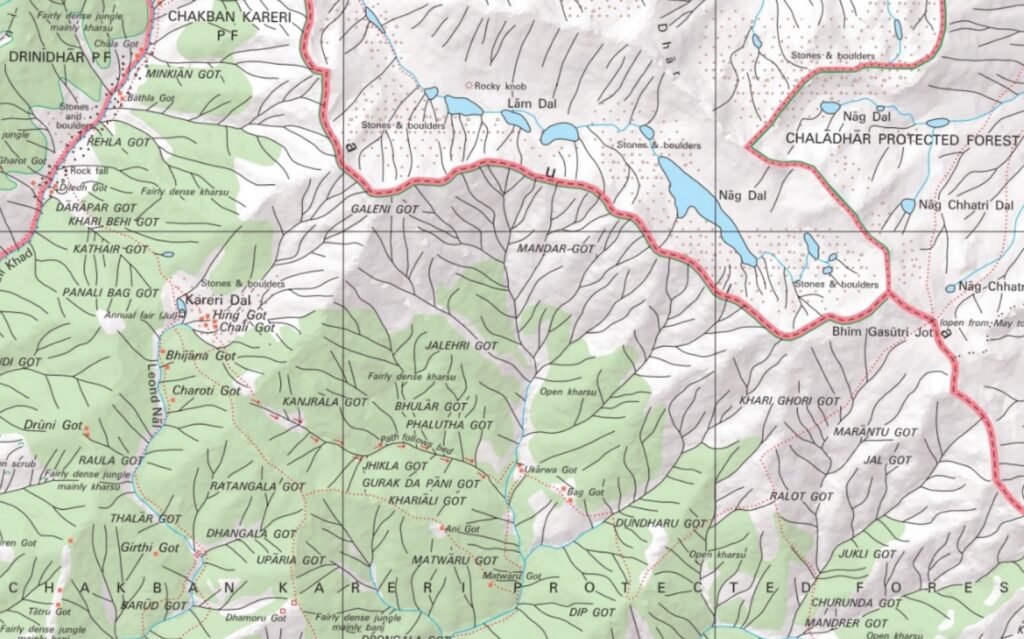 Mapping Jammu & Kashmir
To assist the alpine hiker in exploration of this beautiful Himalayan state I recently mapped the region in detail in Open Street Maps. Thousands of key terrain features were mapped to assist in planning and navigating a traverse. Similar detail of mapping was done for other Western Himalayan states.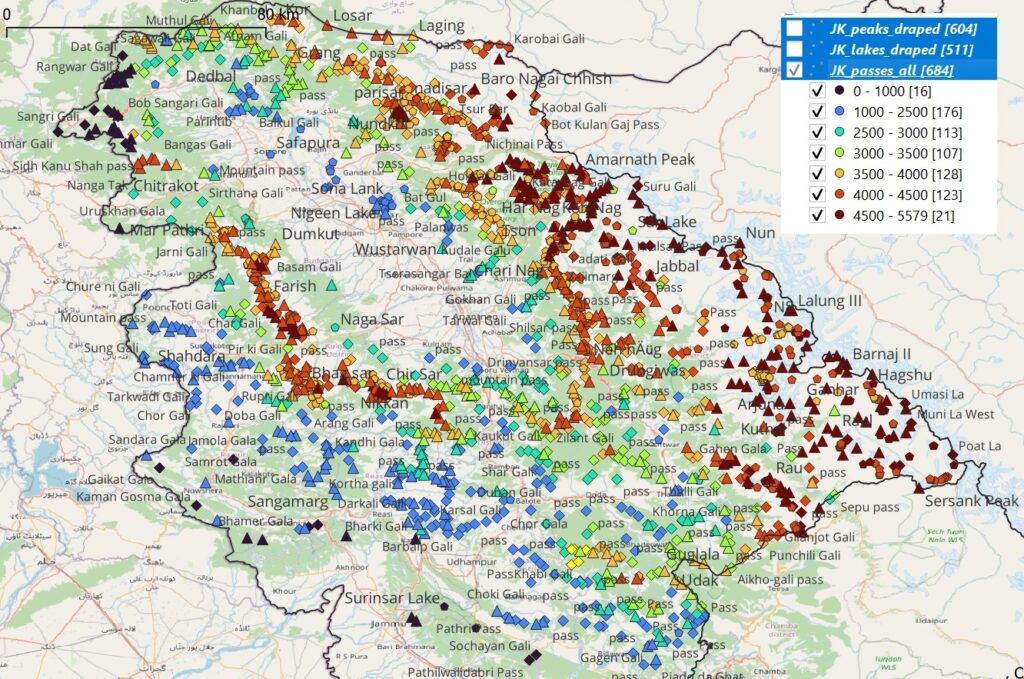 State Maps
High-resolution maps of Himachal, Uttarakhand, Ladakh and Jammu & Kashmir showing thousands of kilometers of hiking trails, mountain passes, alpine lakes, peaks major rivers (valleys) and streams can be accessed through Patreon.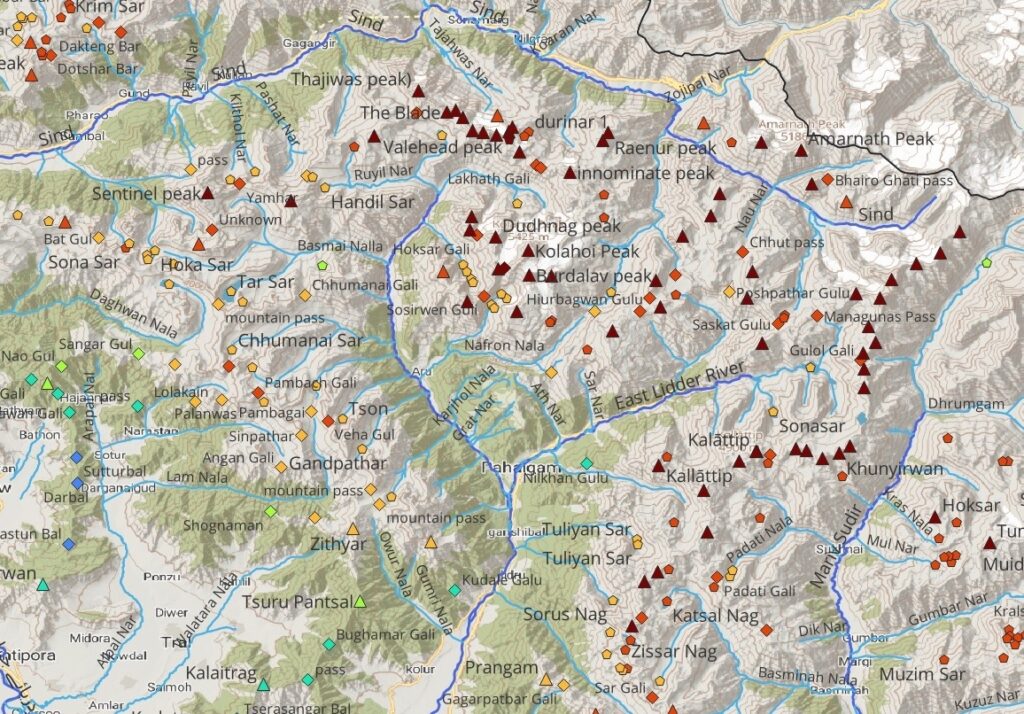 District Maps
High resolution maps of 47 Himalayan districts showing mountain passes, peaks and alpine lakes are available over here.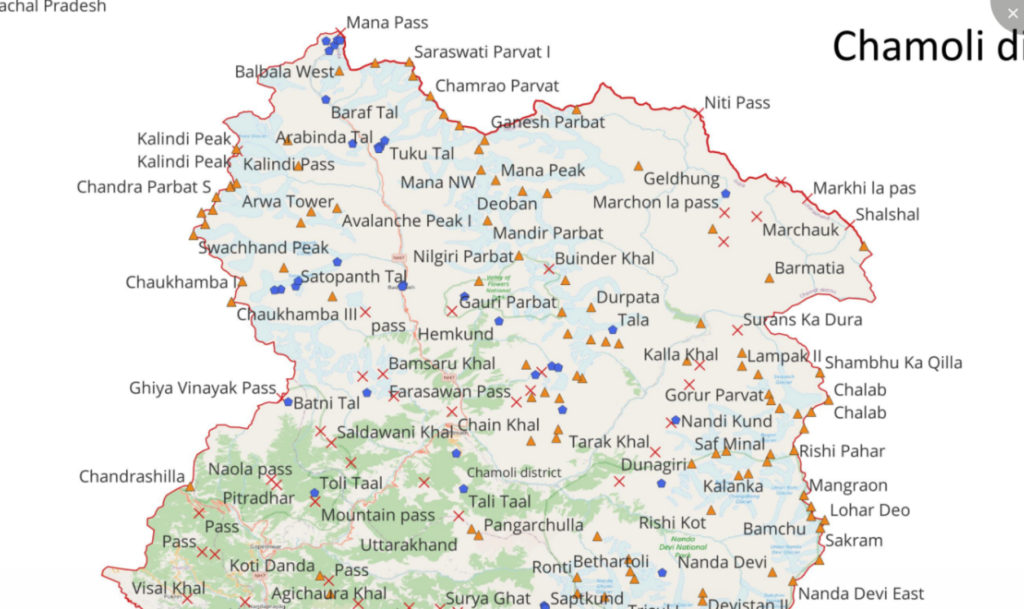 Hiking Routes
The Waymarked Hiking Trails web site gives an excellent overview of all hiking routes defined in OSM. It shows intercontinental, national, regional and local routes as you zoom in and out of the map. As of now 500 GPS (12.000 km) GPS recorded routes have been uploaded for the Western Himalayas. You can click on each route to see an elevation profile and download a GPX file for navigation.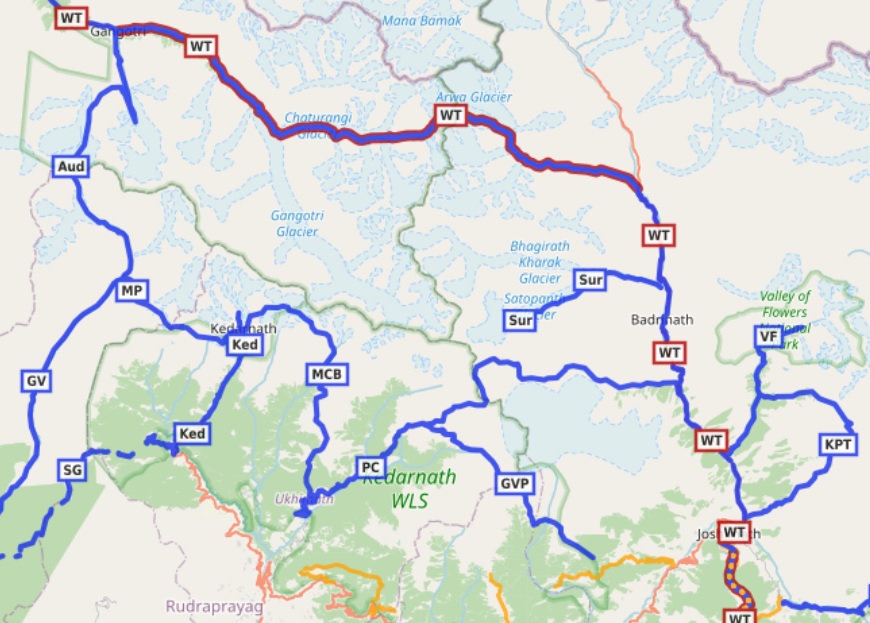 To be explored…
Digitized map trails from legacy maps still to be explored are uploaded in OSM (osm.org) as public GPS traces. Enable "Public GPS Traces" in the Layers icon to view these trails. A lifetime is insufficient to explore these 2+ lakhs kilometers of potential hiking trails across Uttarakhand, Himachal, Ladakh, Jammu and Kashmir. Note that these manually cartographed maps are not very accurate and some trails might no longer be in use / existing. Follow me on patreon.com to download GPX files for all Himalayan states with 63 thousand kms of digitized trails.