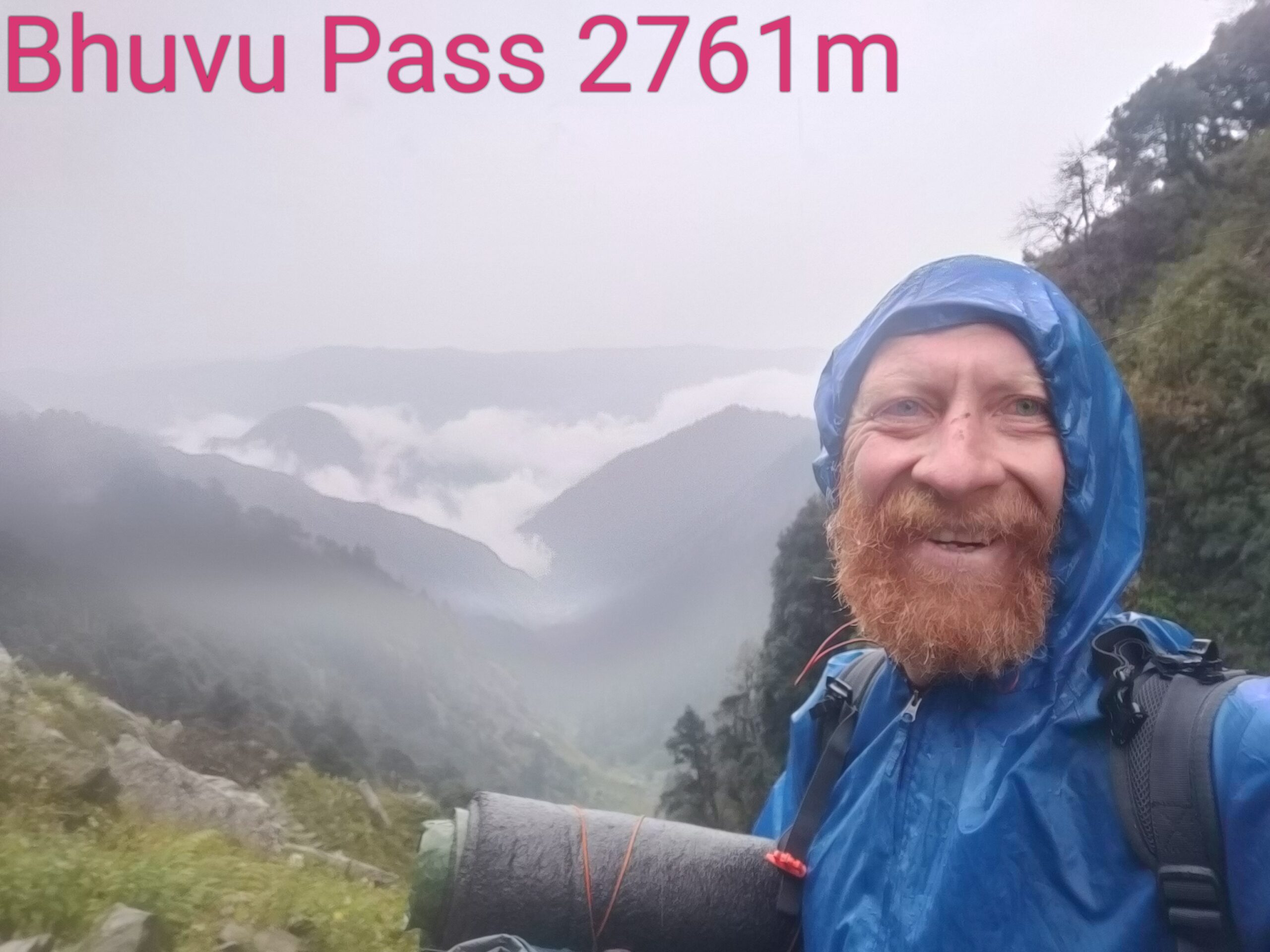 Bhuvu Pass
Connecting Lug and Barot valleys in Kullu and Mandi districts of Himachal
Misty Forests
Nature's peace will flow into you as clouds flow into trees. The beautiful serene forests of the lower Himalayas near the Bhuvu pass (2760) connecting the lesser known Lug and Barot valleys In Kullu and Mandi districts.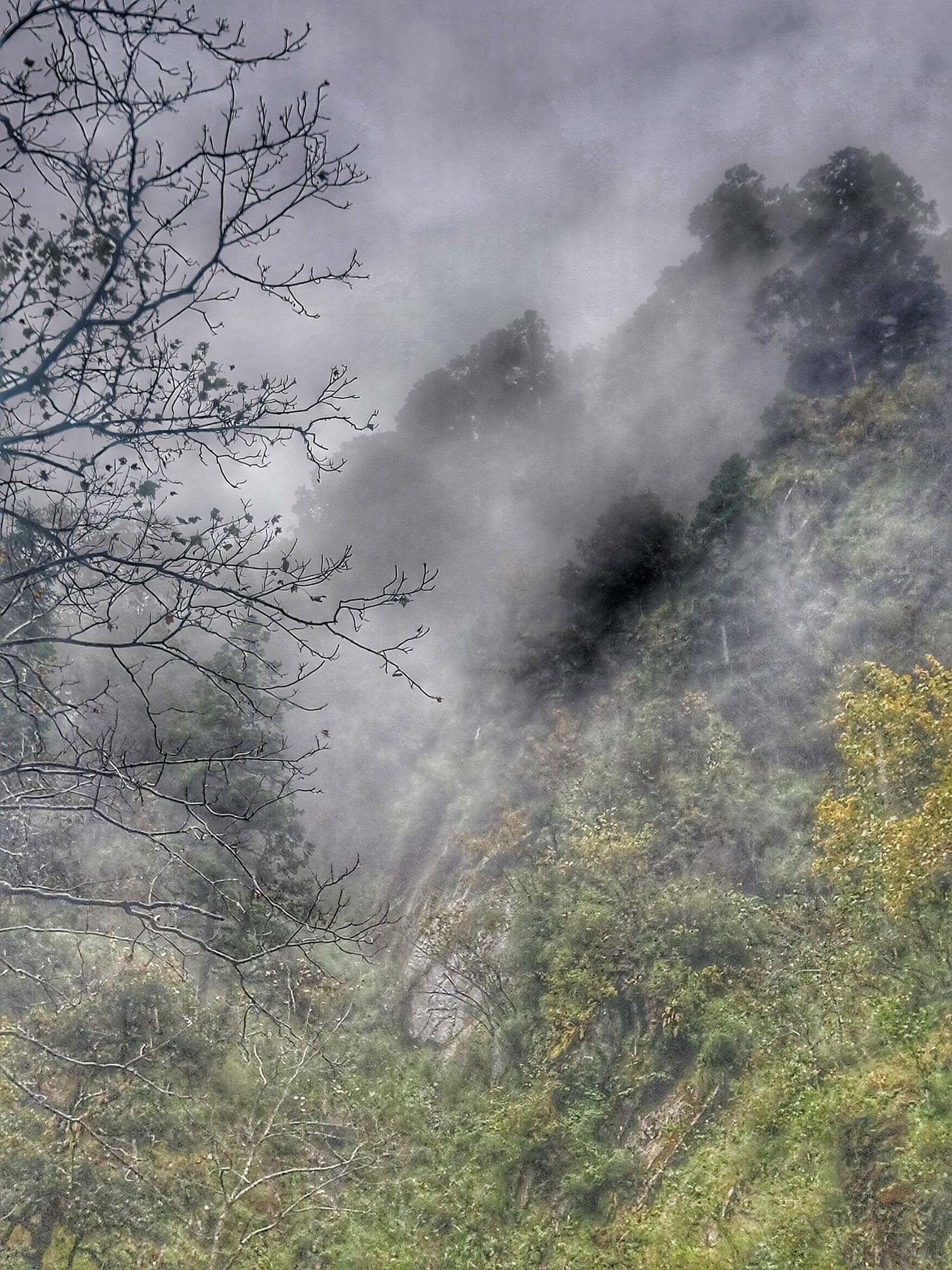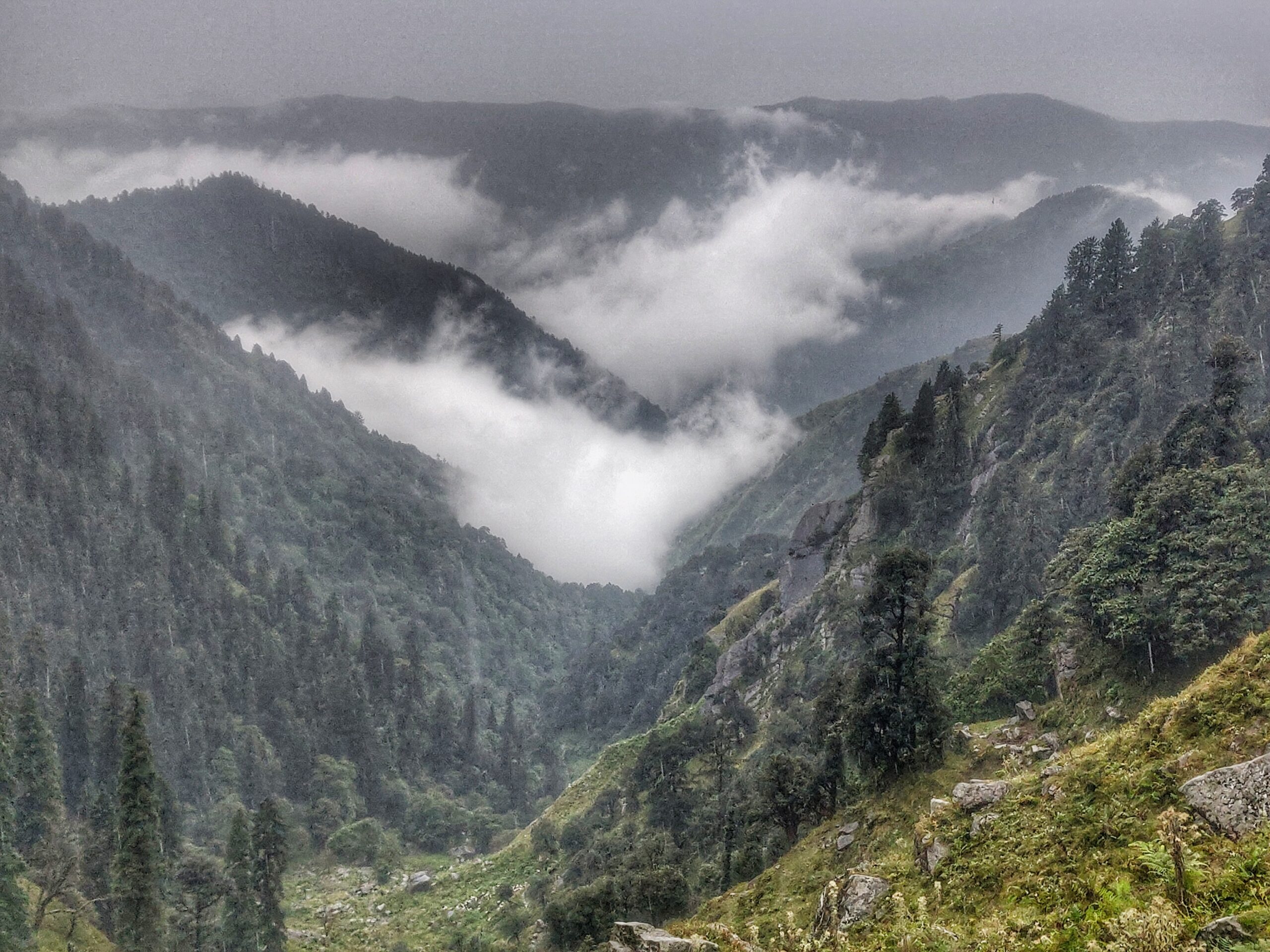 Barot Valley
Trail descending from Bhuvu pass into the cloud indulged Barot Valley
Lohardi
Horse sized mountain goat eating along with the guests at a dhaba in Lohardi, Barot valley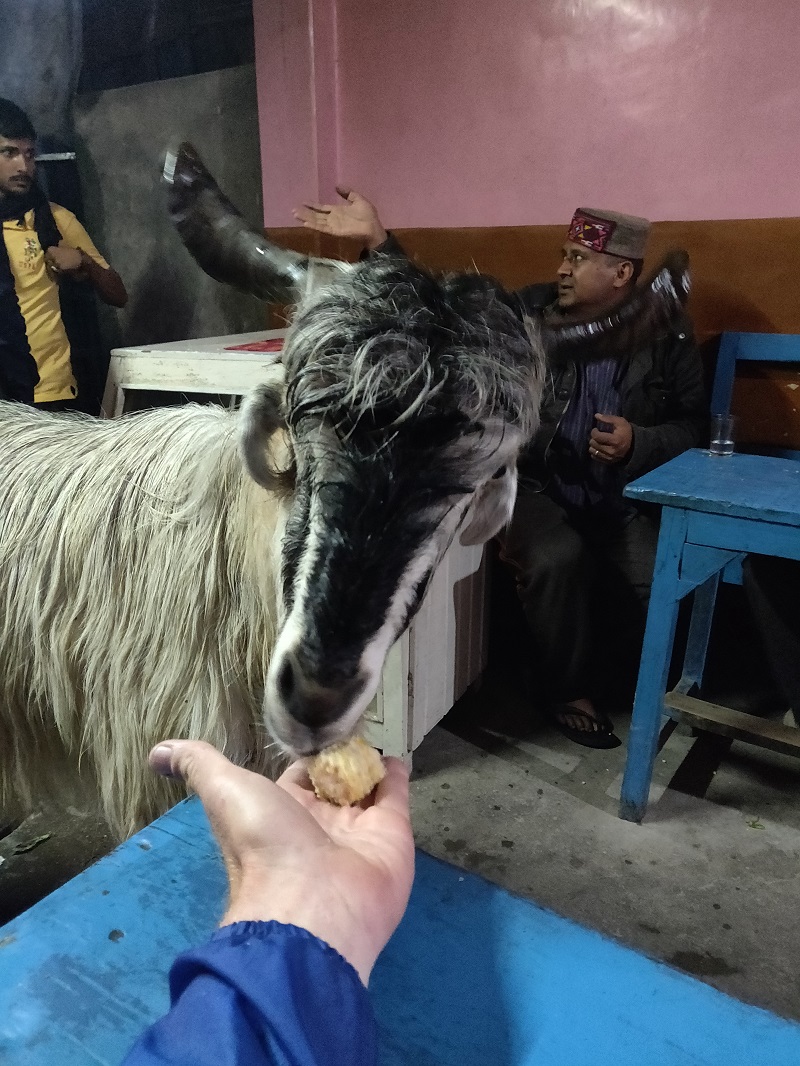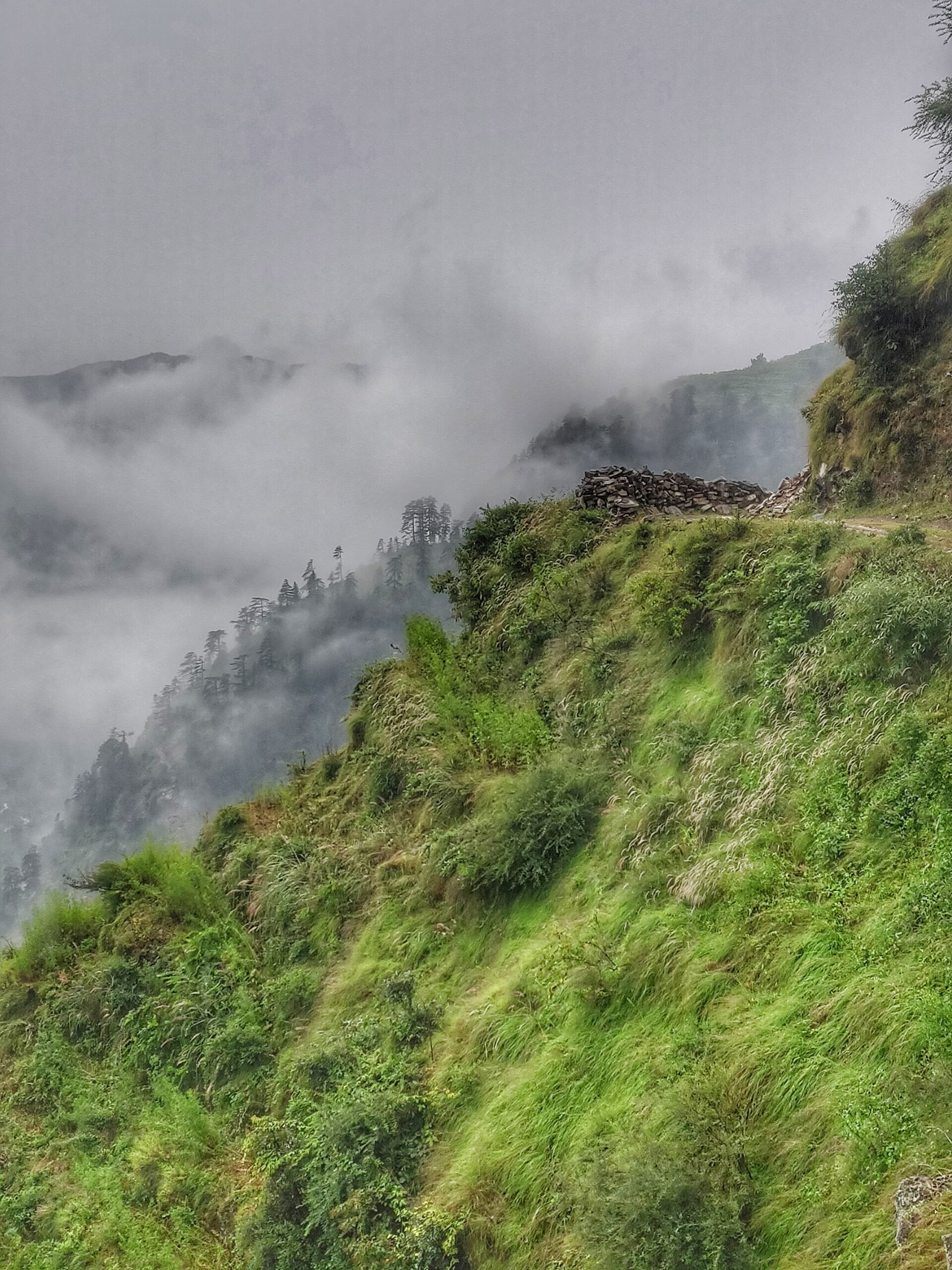 Silhabdhani
On the way to Silhabdhani, first village in the Barot valley after descending from the Bhuvu pass
Photo Album
Crossing over from Lug valley to Barot valley through lower altitude Bhuvu pass.