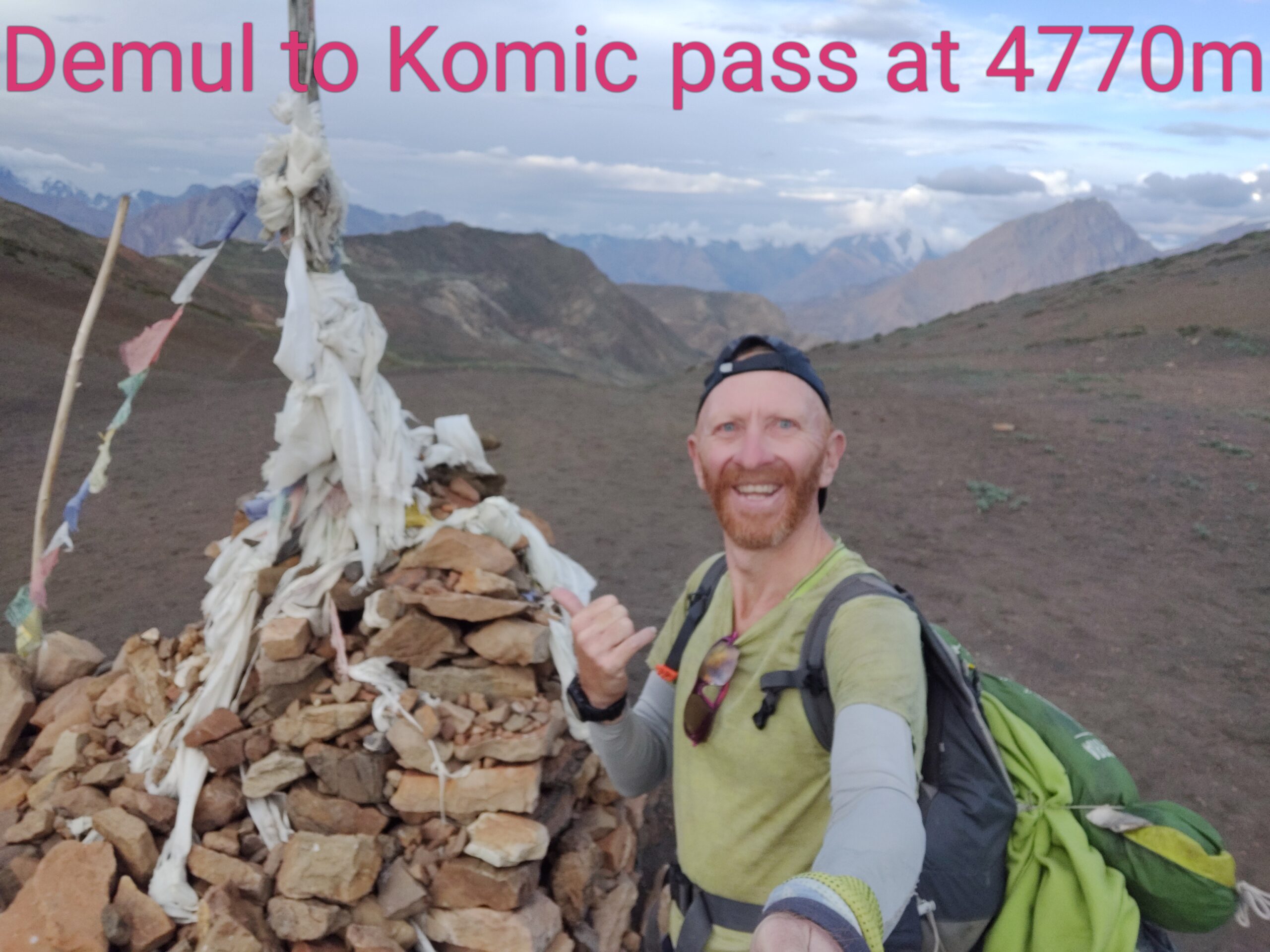 Unknown Pass 4770m
Unknown Pass 4770m
From: Dhankar, Spiti (4894m)
To: Rama, Spiti (3600m)
To: Komic, Spiti (4500m)
Duration: 1 day
Ascend: 1170m
Descend: 2494m
Difficulty: Easy
Terrain: desert
Gradient: steep
Danger: low
Spiti Valley
Reflections of the heavens on the unusual textures and gradients of the Spiti valley. Here the confluence of the Spiti and Pin Rivers as seen from Dhankar Gompa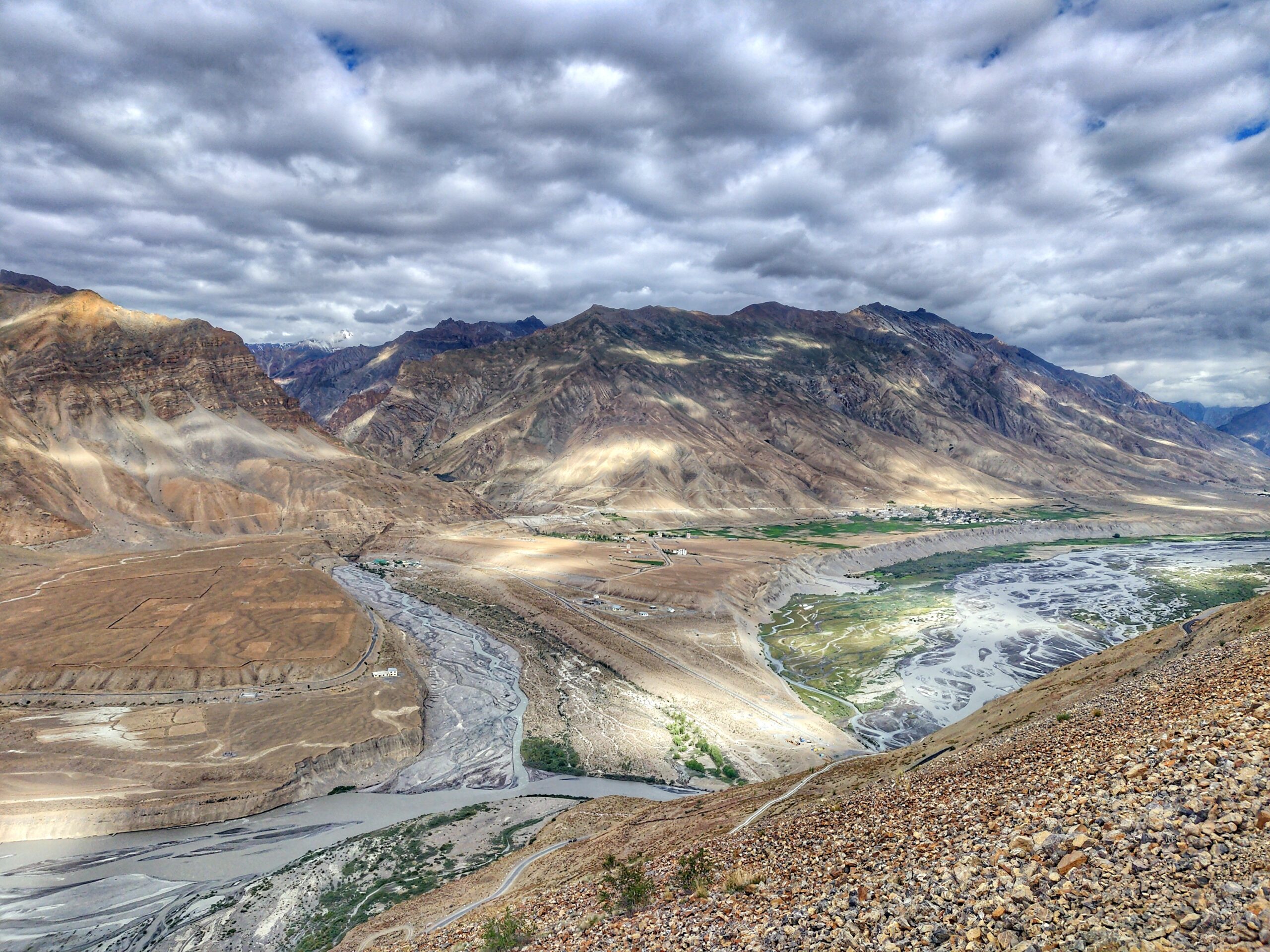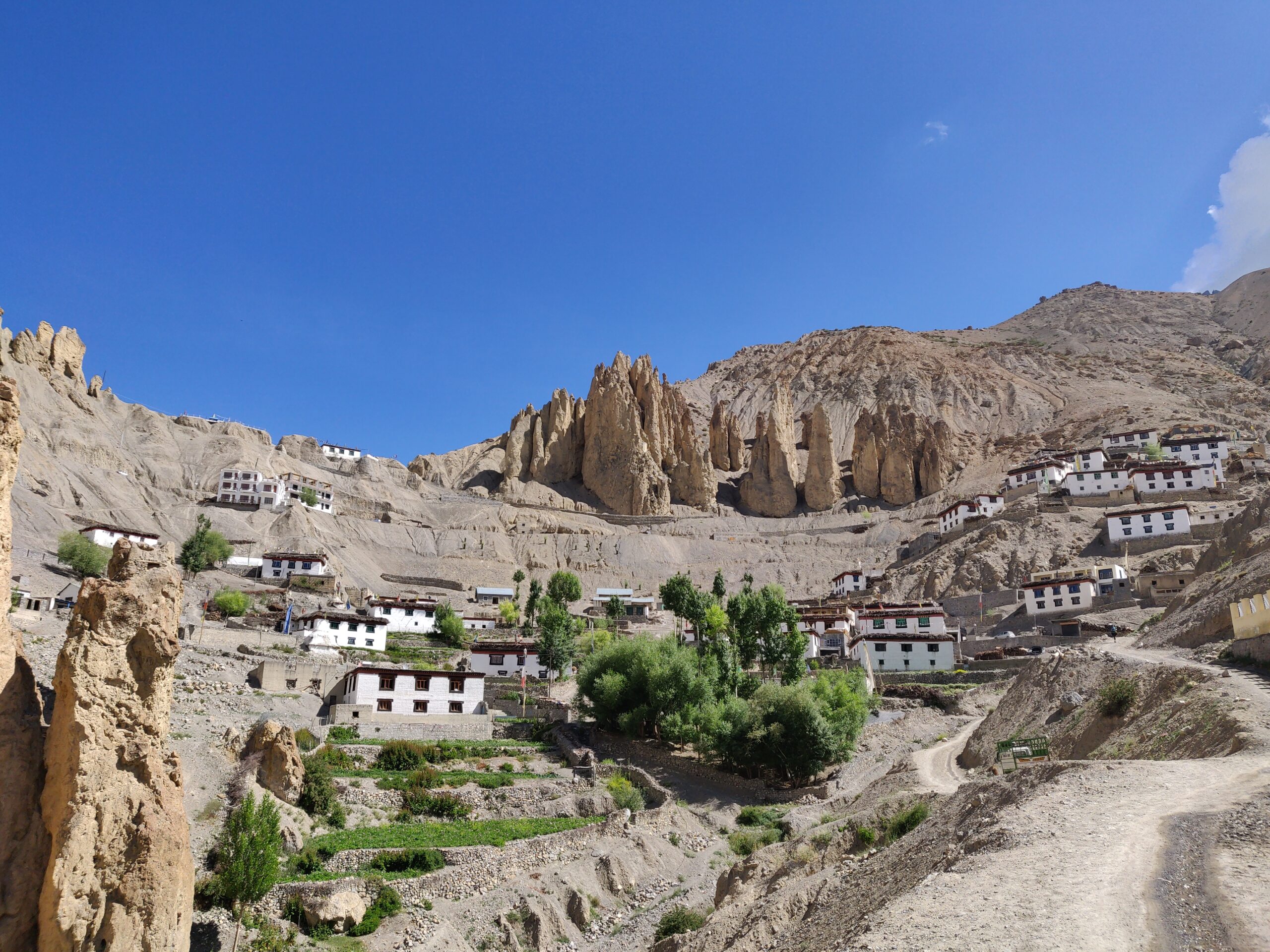 Dhankar Village
Dhankar Village is a large high altitude village which used to be the capital of the Spiti Valley. It is at an altitude of 3,894 metres above sea level, between the towns of Tabo and Kaza. Above the village sits the local monastery - the Dhankar Gompa.
Dhankar Gompa
Situated at an elevation of 3,894 metres in the Spiti Valley above Dhankar village, between the towns of Kaza and Tabo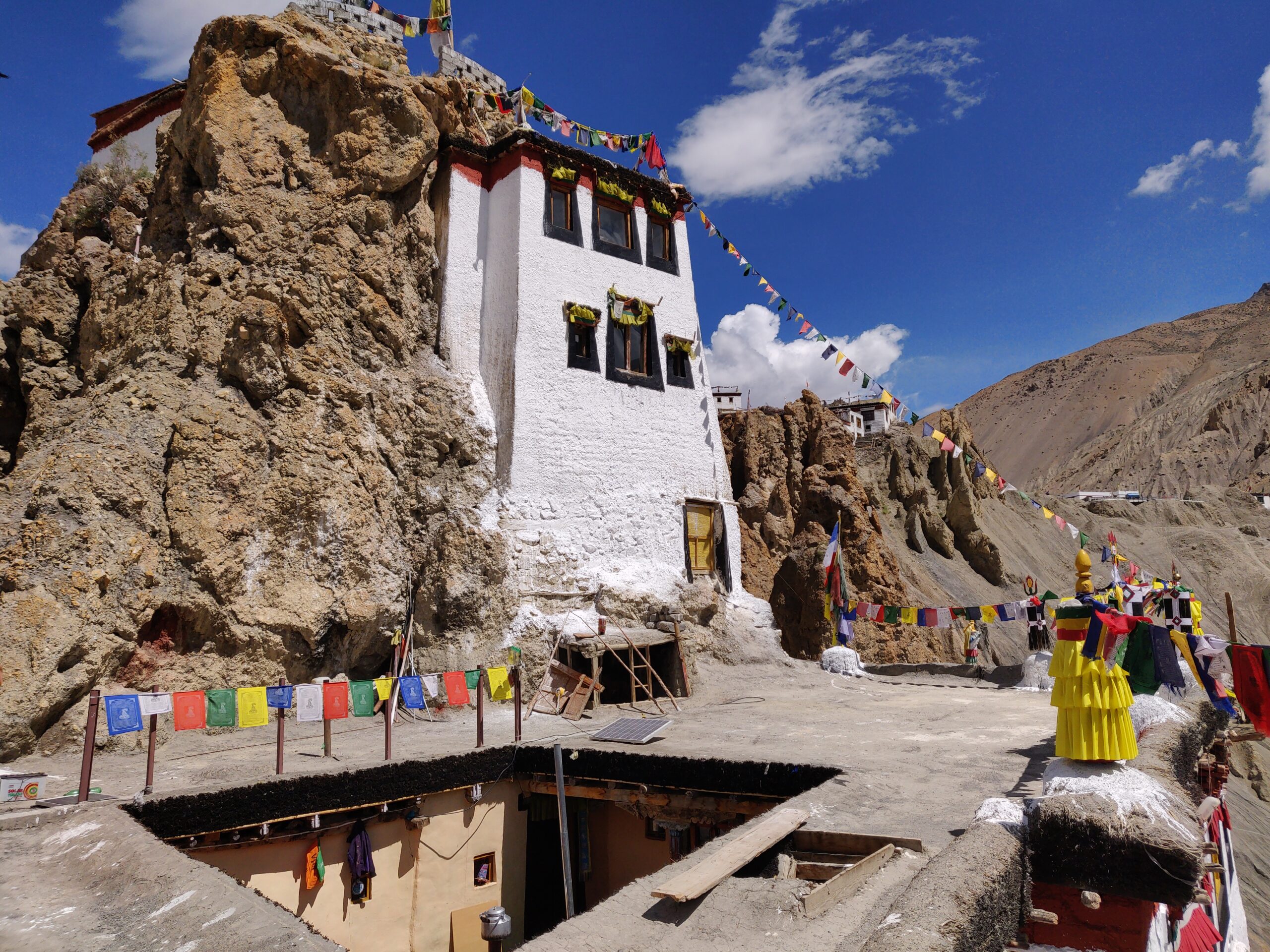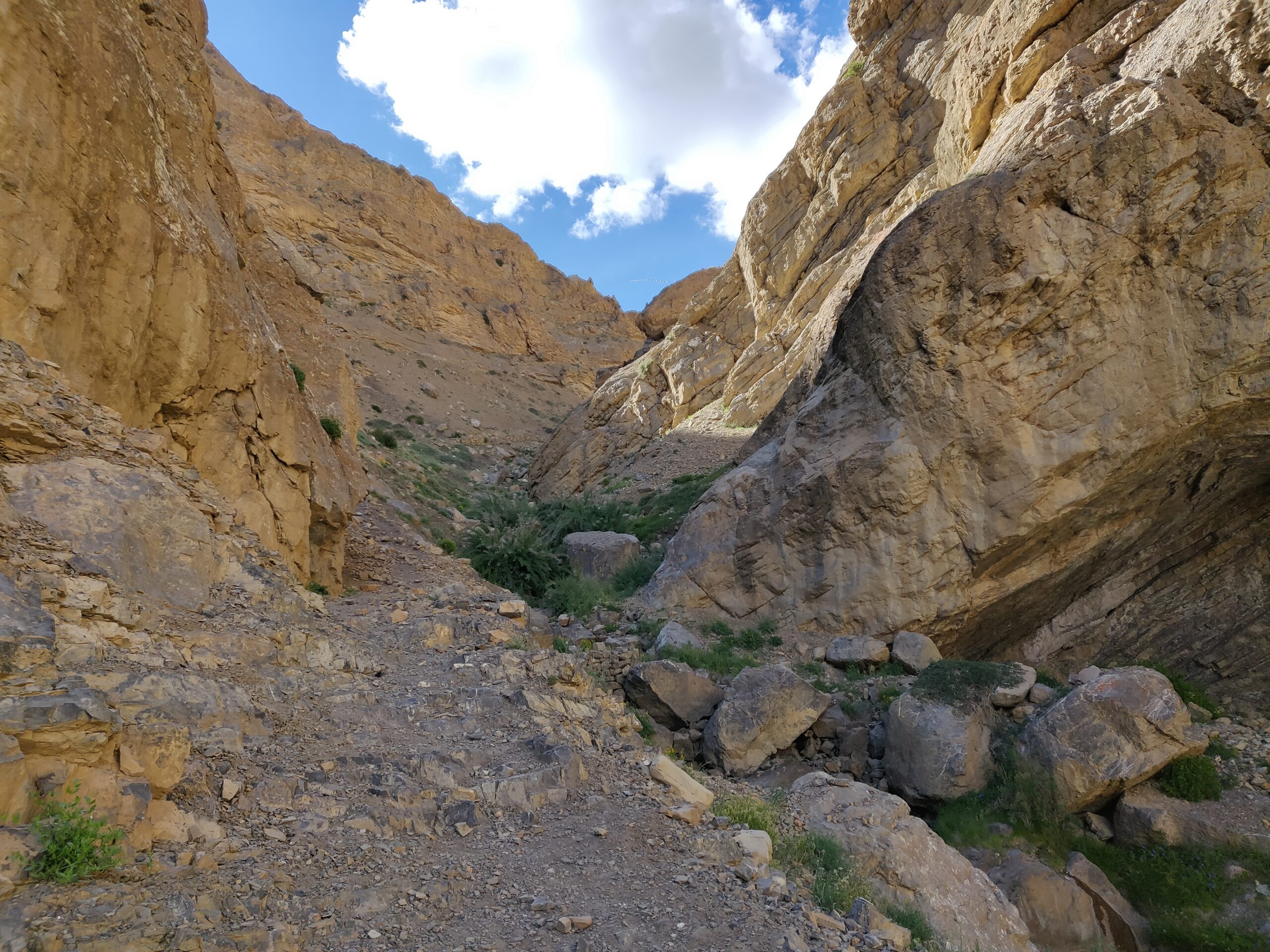 Gorge
The trail which climbs up from Lallung and Rama towards Demul traverses through a narrow, steep gorge till you reach the lush green farm fields of Demul.
Demul Village
Remote village at 3550m altitude surrouned by green plantations located above a steep gorge overlooking the main Spiti valley. Demul is connected by a dirt track road to Hikkim.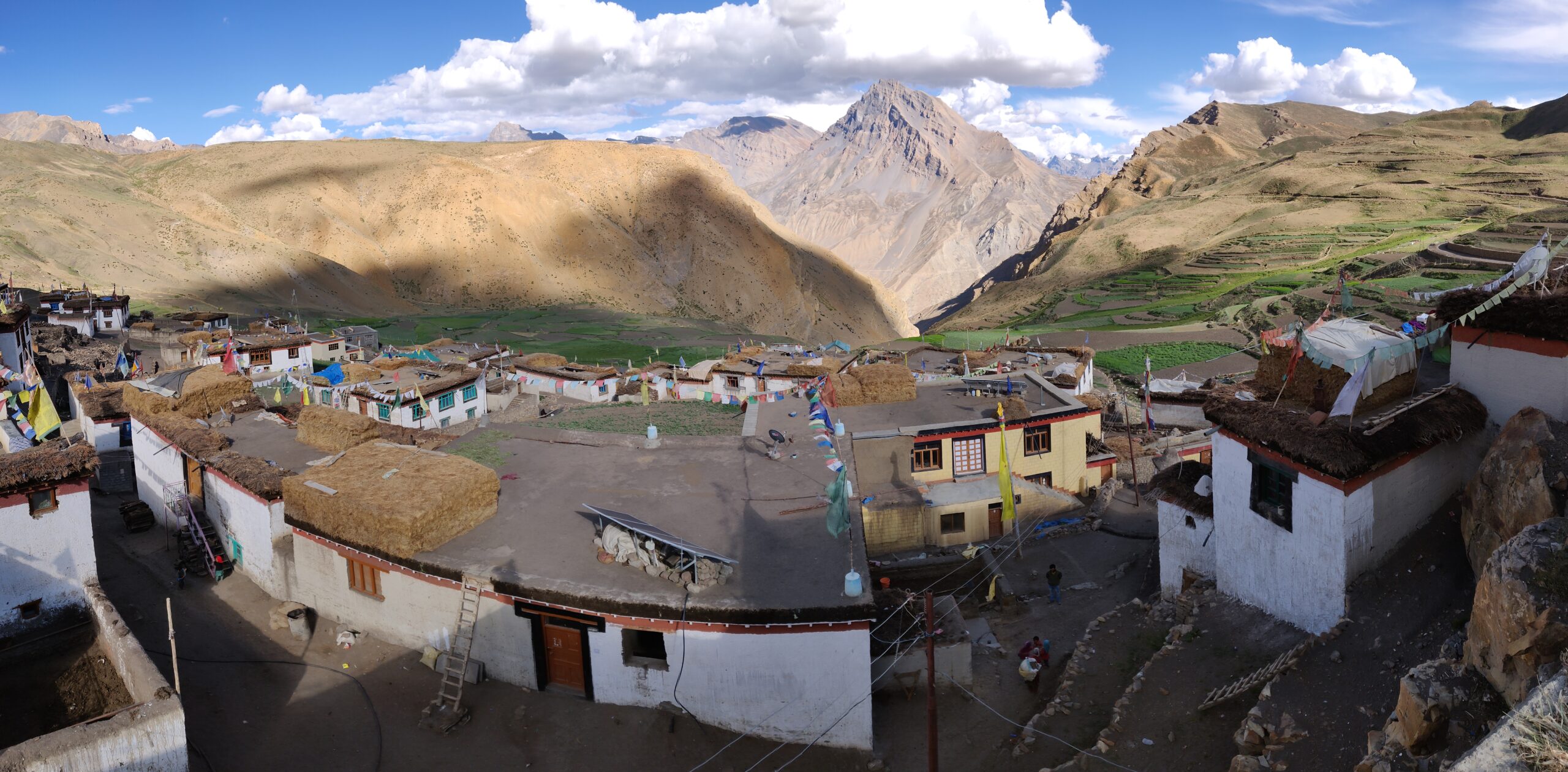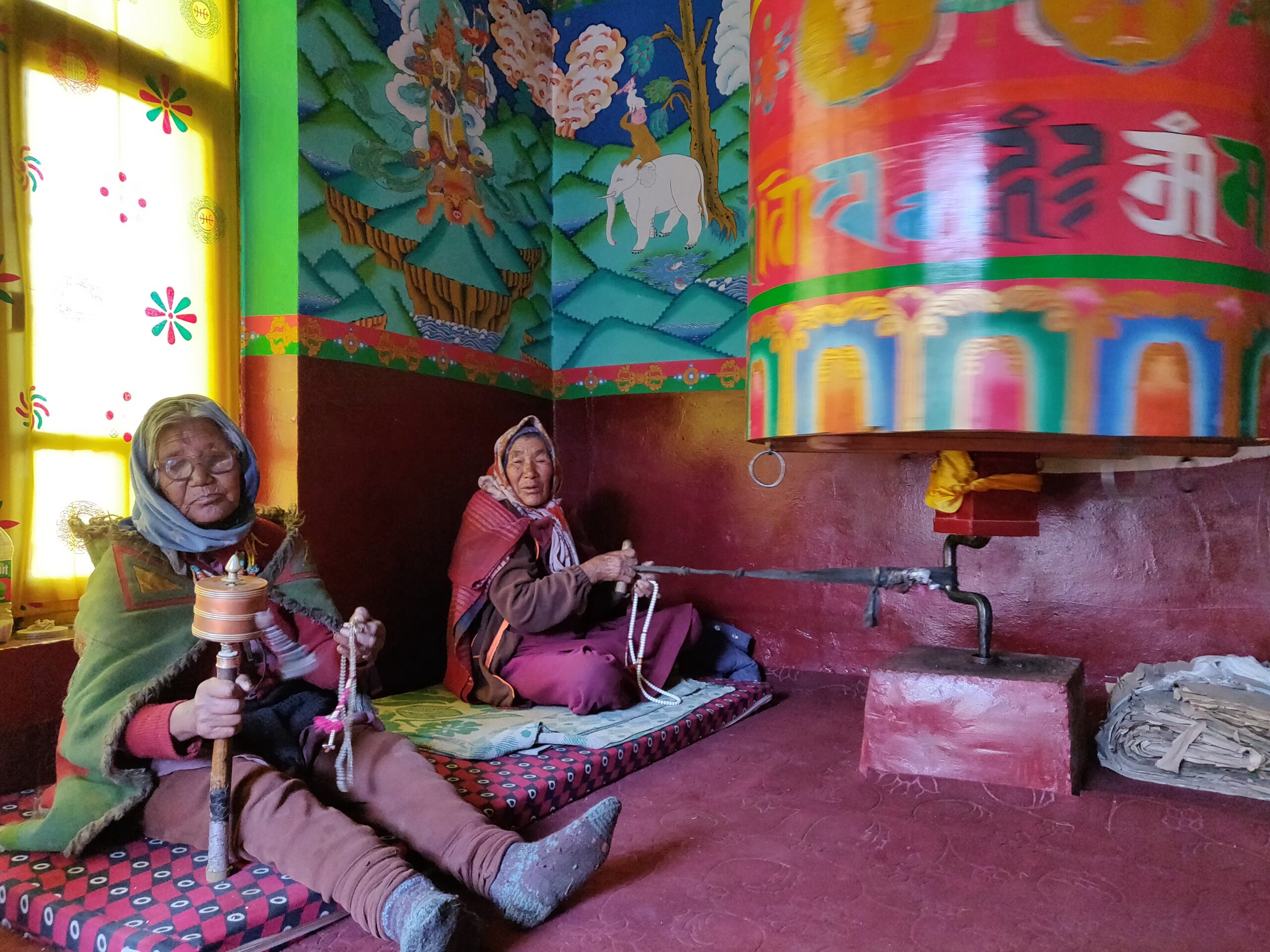 Prayer Wheel
Old ladies spinning Tibetan prayer wheels (large and small) in the temple in the Buddhist village of Demul
Ibex
A herd of Ibex (wild mountain goats) running away while climbing up to Demul village.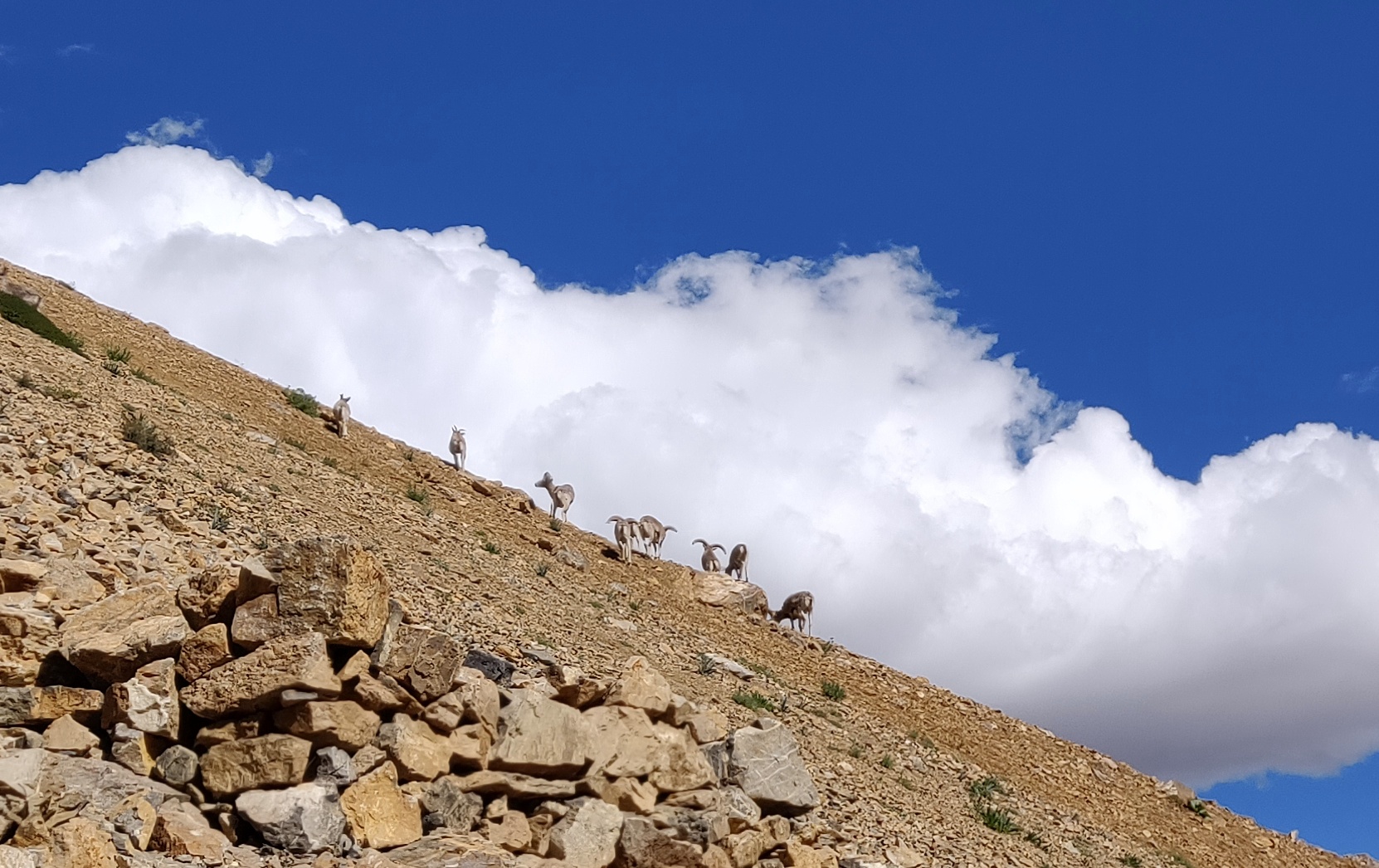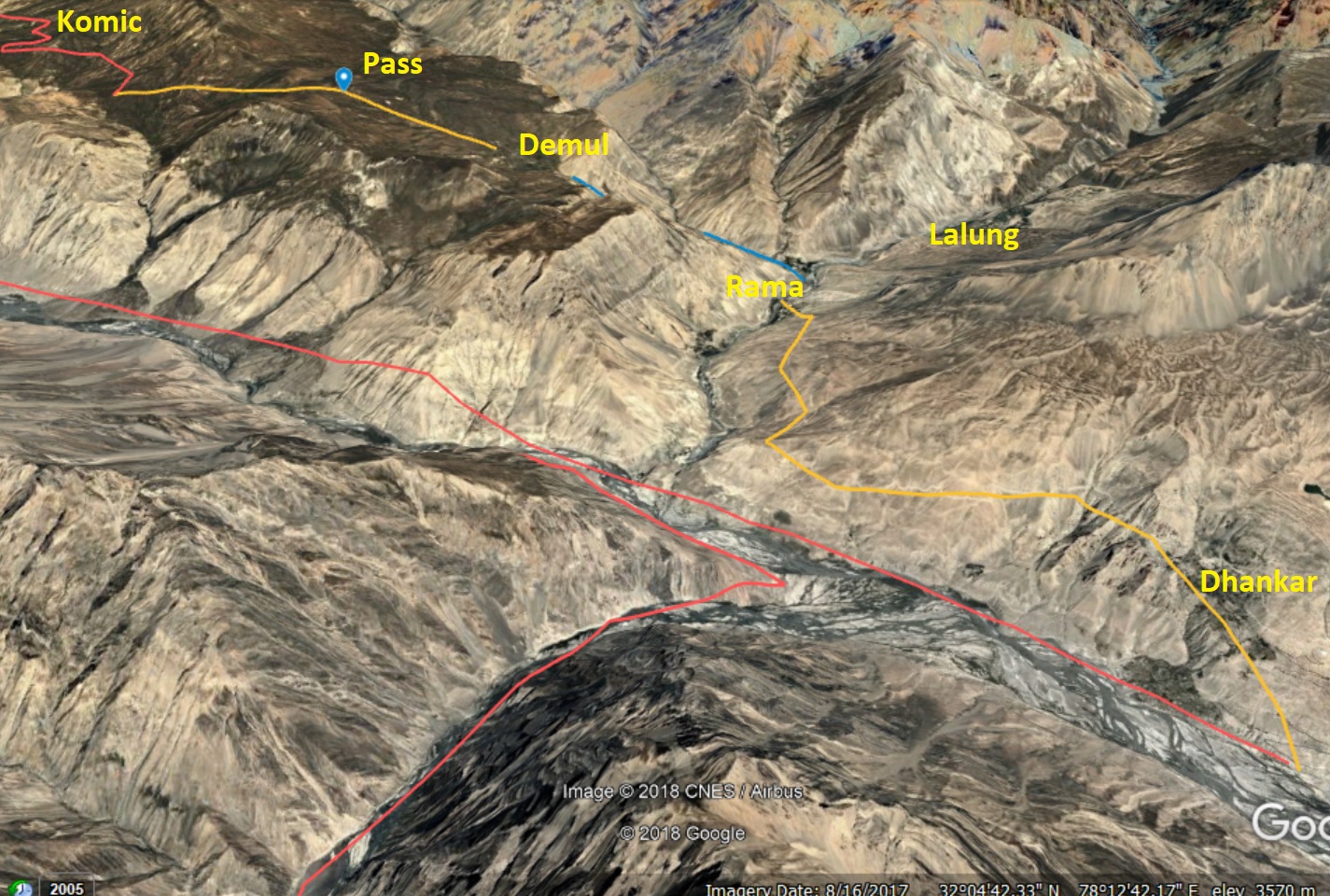 Earth 3D View
One can take an early morning bus from Kaza to reach the base of the hair pin road towards Dhankar. From here you follow a small trail that gradually climbs up to Dhankar village. The views from the Gompa built above the village on the Spiti valley below are stunning.
Topo Map
From Dhankar a dirt track proceeds Northwest towards Lalung which descends to Rama village where you cross a bridge and climb up through a steep narrow gorge towards the green farm lands of Demul village
From Demul village a jeep dirt track connects to Hikkim. Instead one can also climb up along a trail through an unknown pass (4770m) which further connects to the same jeep track. A 3-4 hour steady walk with stunning views on the valleys below eventually leads to Komic Gompa.